Are you a beginner looking to start an online store and wondering how to import products into your Shopify store? Look no further!
In this ultimate beginner's guide to Shopify import products, we'll walk you through the process step-by-step, from using CSV files to third-party importer apps!
Get ready to unlock the full potential of your Shopify store and start making sales. Let's dive in and make importing products into Shopify a breeze!
Are you excited to add quality products that convert? Without further ado, let's dive right in!
What Are Shopify Import Products?
Before we walk you through the detailed steps of Shopify import products, to make sure that we are on the same page, let's learn what Shopify import products are first.
Shopify Import Products refers to the process of adding or uploading products into a Shopify online store.
When you add products to Shopify, you're technically uploading product information and details from an external source (such as a Shopify CSV import file or another eCommerce platform) into your Shopify store's database.
This allows you to quickly populate your store with a range of products without manually entering each item one by one.
The imported product information usually includes attributes like product names, descriptions, prices, images, variants (such as different sizes or colors), inventory levels, and more.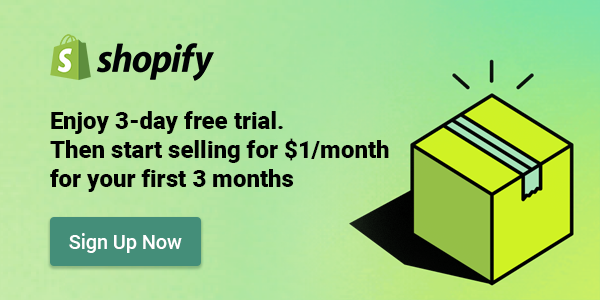 What Are the Difficulties in Importing Products to Shopify?
Importing products to Shopify can be a straightforward process, but there are several potential difficulties that you might encounter along the way. Some of the common challenges include:
Ensuring your product data is properly formatted according to Shopify's requirements can be challenging. This includes attributes like titles, descriptions, images, prices, and variants. If your data is not correctly structured, it can lead to errors during the import process.
Shopify typically requires product data to be imported through CSV files. Creating a properly structured CSV file with the correct headers and data can be confusing, especially if you have a large number of products or complex product variants.
Handling a large number of products, especially if you have thousands of products, can lead to performance issues during the import process.
Unless you are using Shopify Plus, Shopify has a daily limit for the number of products that can be imported to your Shopify store. Particularly, if you already have 50,000 SKUs, you can only import a maximum of 1,000 products per day.
Managing and linking product images correctly can be tricky. Ensuring that image URLs are correct and accessible from Shopify's servers is essential for displaying your products properly on your storefront.
Managing products with numerous variants and options can become confusing. Double-checking that all variants are accurately represented and configured is essential.
Planning how your products will be organized, using collections or product types, is essential for your store's navigation. Failing to organize products effectively can make it difficult for customers to find what they want.
If you have products with different variants (e.g., sizes, and colors), mapping these variants correctly in the import process is crucial. Mismatched variant data can lead to confusion for customers and incorrect inventory management.
Assigning products to the proper categories and adding appropriate tags can enhance your store's navigation and search capabilities. Getting these classifications right during the import process can be time-consuming.
Copying and pasting descriptions from different sources might lead to formatting issues. Additionally, ensuring consistent and appealing product descriptions is essential for customer engagement.
Optimizing product titles and descriptions for SEO is crucial for your store's visibility. Failing to do so during the import process can result in poor search engine rankings.
If you're selling in multiple currencies or have complex pricing structures, ensuring that your prices are accurate and consistent can be challenging.
Ensuring that your product inventory is accurately reflected on Shopify after the import is critical. Inaccuracies could lead to overselling or underselling products.
But don't worry! We will next show you a step-by-step guide on Shopify import products to help you minimize all the difficulties above when uploading products to your Shopify store.

How To Import Products to Shopify Using CSV Files?
Let's learn the first method of Shopify import products– using Shopify CSV import.
Step 1: Download the Shopify CSV import file
Log in to your Shopify account. Then, on your Shopify admin dashboard, choose the Products tab > click the Import option.
A pop-up as shown will appear on your screen. Hover your mouse over the hyperlinked 'sample CSV template' and click on it.
Make sure that you use the latest Shopify CSV import template version so your imported product data can be compatible with Shopify's updated product attributes and specifications.
Step 2: Format your Shopify product CSV file
After you have downloaded the CSV template provided by Shopify, the next thing to do is to format your file. You can open the downloaded file with Microsoft Excel or Google Sheets.
Take some time to get yourself familiar with the columns and headings in the Shopify CSV product import template. Each column will represent a product attribute, like title, description, price, tag, product type, body, etc.
Besides the existing attributes in the file, is there any attribute you want to add or remove? If so, make sure that you double-check the data formatting so your file meets Shopify CSV template requirements.
Step 3: Start adding product attributes to your CSV file
Now that you have formatted your Shopify import products CSV file properly, let's populate product data into your file.
From our experience, here is a list of the Shopify product attributes to include in your file. Some of them are must-haves while others are nice-to-have. However, to ensure that your product data quality is as high as possible, we highly recommend you provide as much data as possible.
Required Shopify product attributes

Optional Shopify product attributes

Handle
Title
Description
Price
Inventory quantity
Product type
Taxable
Published

Tags
Image
Images
Variants
Variant title
Variant price
Variant inventory quantity
Variant grams
Variant weight
Variant shipping class
Variant taxable
Variant published
Variant options
Variant option values
Variant image
Variant images
Seo title
Seo description
Meta title
Meta description
Custom fields (compare at price, barcode, etc.)
Here are some things to keep in mind when including attributes for your Shopify CSV file:
Ensure that all data, especially numerical values, is correctly formatted to prevent import errors.
Maintain uniformity in text across attributes to enhance the overall look and feel of your store.
Remove special characters, as they might cause issues during the import process.
And if you want to add multiple images for the same product or variant, you have to add the image URLs in new, separate rows so they display on your store properly.
Step 4: Upload your Shopify CSV import file
After you have included all the important product information on your file, the last thing to do is import it to your Shopify store.
Navigate to Products > Click Import > Choose Add file and select the file you have prepared > Click Upload and preview.
After you upload your file, Shopify will show you a summary of your data for review. Remember to double-check to make sure nothing goes wrong. If everything is properly formatted, click Import products.
And that's how Shopify import products manually. Your imported products should look something like this:
How To Import AliExpress Products to Shopify?
If you follow our steps in the manual method to import products to your Shopify store, you should be doing fine. However, if you just get started, the high chances are that you have to prepare and edit your CSV file for weeks or months.
Thus, many merchants take Shopify import products the 'pro' way– opt for a Shopify product importer app. If you want to import AliExpress products to your Shopify dropshipping store ASAP, this is the method we prepared for you.
Ali Orders shines with the most robust product data importer and customizer features, this will be the app we will use to guide you in this method.
Step 1: Go to the Shopify App Store and search for "Ali Orders". On the app-listing page, click Install app.
Step 2: Click Install app again to confirm installing the app to your Shopify store.
After installing Ali Orders and choosing a pricing plan, you first need to import products from AliExpress to Ali Orders app.
Step 3: In the Ali Orders dashboard, click Find products and use the search bar to enter a keyword and find the products you want to import.
Then, hover over the products you want to import, and click Add to import list.
Step 4: After that, navigate to Import list tab. Click on the products you want to customize before importing them to your Shopify store.
Step 5: Once you've done customizing, don't forget to click Save.
Step 6: Finally, tick all the items you want to import > Click Push all products.
Step 7: A confirmation pop-up will appear, click Push to store, and you're done!
And that's how easy it is to import products to your Shopify store using an advanced product importer tool!
Shopify Import Products FAQs
1. How do I import products into my Shopify store?
You can import products into your Shopify store using a CSV file. To import products into your Shopify store, follow these steps:
Go to the Products page in your Shopify admin.
Click Import.
Click Add file and select the CSV file that you want to import.
Review the import settings and click Import products.
Note that the CSV file must have the correct column headers and the data must be formatted correctly. You can find the proper column headers and formatting instructions in the Shopify product import documentation.
2. Can I import items on Shopify?
Yes, you can import items (products) into Shopify. Using a CSV file, you can efficiently upload multiple items at once to populate your store.
3. What apps to import products to Shopify?
There are various apps available on the Shopify App Store that can help you import products. Some popular ones include:
Ali Orders
DSers
AutoDS
Spocket
DropshipMan
4. Can you upload products in bulk on Shopify?
Yes, you can upload products in bulk on Shopify via CSV file or using a Shopify product importer app like Ali Orders to import products from other marketplaces to your Shopify store within clicks.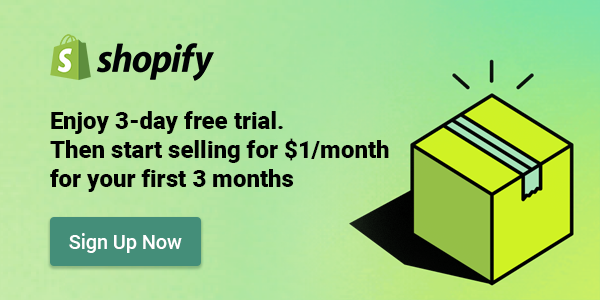 Wrapping Up!
All in all, the Shopify platform makes it easy for you to import products to your store, whichever method you choose.
And, we hope after reading this article, you will learn how Shopify import products and get good conversion rates with high-quality product data!
Good luck with your business journey and stay up-to-date on OneCommerce Blog for more exclusive guides!