Are you struggling to get your Shopify store noticed by potential customers? Look no further! By optimizing your store for search engines, you can increase your online visibility and attract more organic traffic.
But where should you start? With this article, you can ensure that your store is fully optimized for search engines, from the technical aspects to the content creation.
So, let's dive into our ultimate Shopify SEO checklist and take the first step toward boosting your online store's visibility!
A Peak Through Shopify SEO
1. What is SEO?
Search Engine Optimization (SEO) is the process of improving the visibility and ranking of a website or online store in search engine results pages (SERPs).
SEO includes a variety of techniques and strategies, including keyword research, on-page optimization, technical optimization, content marketing, and link building. 
By following best practices and staying up-to-date with the latest trends and algorithms in this Shopify SEO checklist, you can create a comprehensive strategy that drives results and helps you achieve your business goals. If you are new to the concept, you can check out our other blog Shopify SEO – The Definitive Guide for a complete guide
2. Why do you need to boost your Shopify website SEO Ranking?
Boosting your Shopify website's SEO ranking is crucial for attracting more qualified traffic to your site, increasing visibility and sales, and establishing your store as a trustworthy and authoritative source in your industry.
While Shopify comes with several useful SEO features, such as a blog and the ability to redirect, it can also cause issues such as duplicate content, duplicate page titles, and forced URL structure.
However, you can improve SEO on Shopify with practices like checking out comprehensive SEO resource for Shopify merchants and following the fundamental steps.
With a comprehensive strategy following the upcoming Shopify SEO checklist that includes on-page, off-page, local, technical, and content optimization, you can improve your search rankings and drive more traffic to your Shopify store.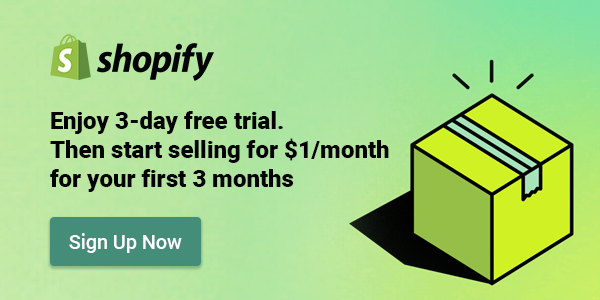 3. Default Shopify SEO features
To assist store owners at beginning of their Shopify SEO process, the platform offers several default features including:
Auto-generated "rel-canonical" tags to prevent duplicate content penalties
Auto-generated robots.txt and sitemap.xml files
Automatic SSL certificates to improve ranking with secure HTTPS protocol
Auto-generated page titles that feature the store's name
Although these default features are not a substitute for a comprehensive SEO strategy, they can provide a starting point and establish a solid foundation for enhancing the online visibility of your store.
4. Common SEO Challenges For E-Commerce Websites
E-commerce websites frequently face difficulties that might harm search engine performance. These include:
Thin Content: Google prefers detailed, long-form content, which might be challenging to provide on product pages with thin content. As a consequence, improving their search ranks might be difficult.
Duplicate Content: Due to the availability of several product pages that are identical or auto-generated, many e-commerce websites suffer from duplicate content difficulties.
Poor Site Architecture: Google searches for a site structure that is optimal for user navigation. E-commerce companies might easily transmit bad site architecture signals with so many pages on their website.
Not Using Schema: Items schema assists Google crawlers in understanding your items and promoting them appropriately. Failure to use schema is a major oversight for Shopify merchants.
To avoid these frequent pitfalls for e-commerce sites, let's take the first step towards improving your website's SEO by implementing the Shopify SEO checklist today!
The Complete Shopify SEO Checklist To Boost Your Store Ranking
1. Basics Shopify SEO Checklist
1.1. Set up a custom domain
One of the first items to address on the Shopify SEO checklist is setting up a custom domain. This not only gives your store a more professional look but also helps establish your brand and improves your SEO performance.
Thankfully, Shopify makes it easy to add a custom domain to your store. You can transfer an existing domain or purchase a new one directly from Shopify. To get started, go to the "Settings > Domains" menu in your Shopify account, click on "Connect existing domain" or "Buy a new domain", and follow the prompts to complete the setup process.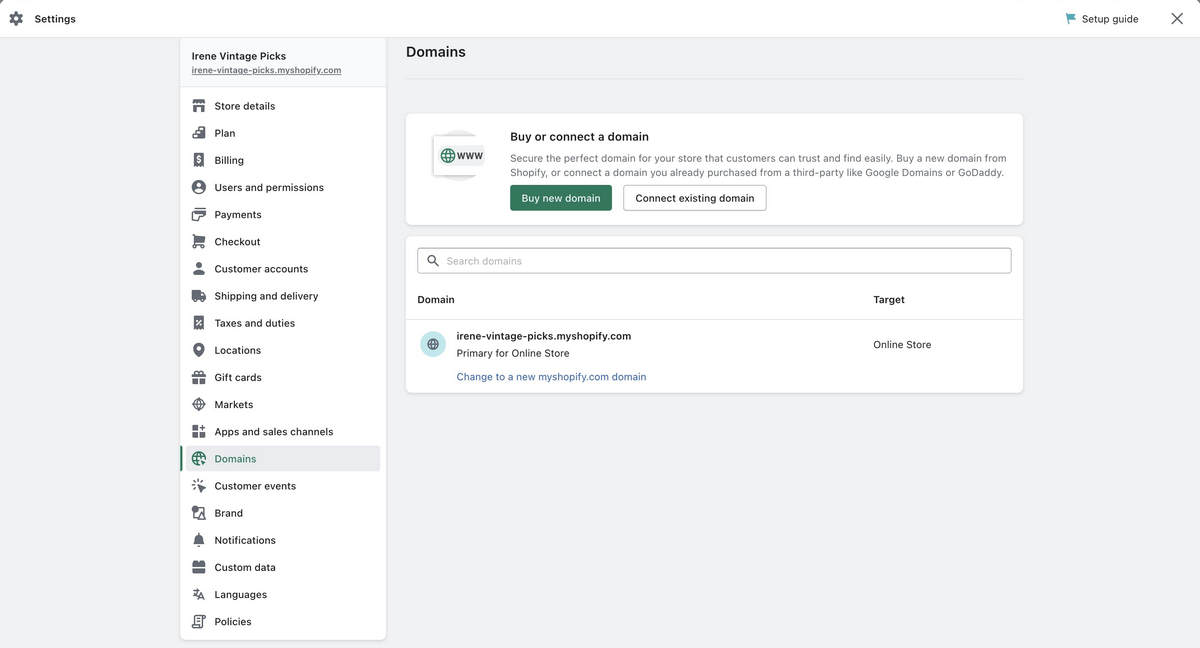 💡It's important to choose a domain that is short, memorable, relevant to your business and industry, and easy to brand.
Adding a custom domain to your Shopify store also allows you to create sub-domains, such as a blog or separate landing pages, which can further boost your SEO efforts. However, don't forget to update your primary domain in the Shopify Admin settings to avoid any confusion among search engines and potential customers.
1.2. Register for an HTTPS secure domain
It is crucial to register for an HTTPS secure domain to ensure the safety of their customers' information and to improve the search engine optimization (SEO) of their Shopify websites. By having an HTTPS secure domain, Shopify store owners can protect their customers' privacy and enhance their trust in their brand.
Fortunately, Shopify provides automatic SSL certification for all custom domains, making it easy for store owners to secure their sites without having to worry about the technical aspects. As a result, Shopify store owners can focus on choosing a custom domain that is brandable, relevant to their business and industry, easy to remember, and short.
By choosing to register for an HTTPS secure domain, Shopify store owners also signal to search engines that their website is trustworthy, which can lead to improved SEO and increased visibility. This is especially important for online businesses that rely on search engine rankings to drive traffic to their site and increase sales.
1.3. Set up SEO analytics tools
Setting up website analytics tools is the next important basic step in the Shopify SEO checklist. To rank your Shopify store #1 in search engine results and drive more organic, these tools will help you analyze your website's performance, identify areas for improvement, and monitor your progress. 
Google Analytics: You can track and analyze your website's traffic and performance by installing the Google Analytics tracking code on your site. You can access the data through the Google Analytics dashboard.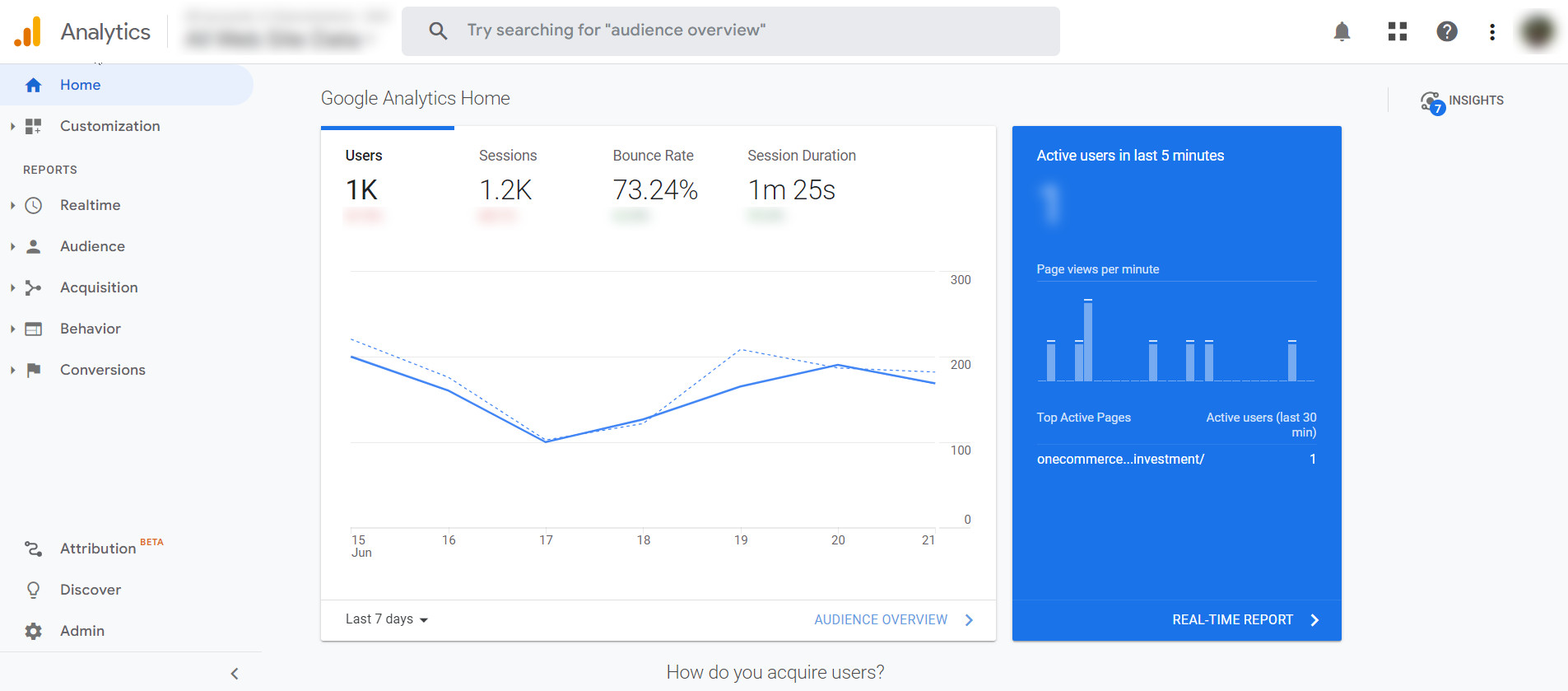 Google Search Console: To use Google Search Console, you need to verify ownership of your website and connect it to Google Search Console. Once connected, you can view and analyze your site's search performance, submit sitemaps, and identify and fix issues affecting your site's search visibility.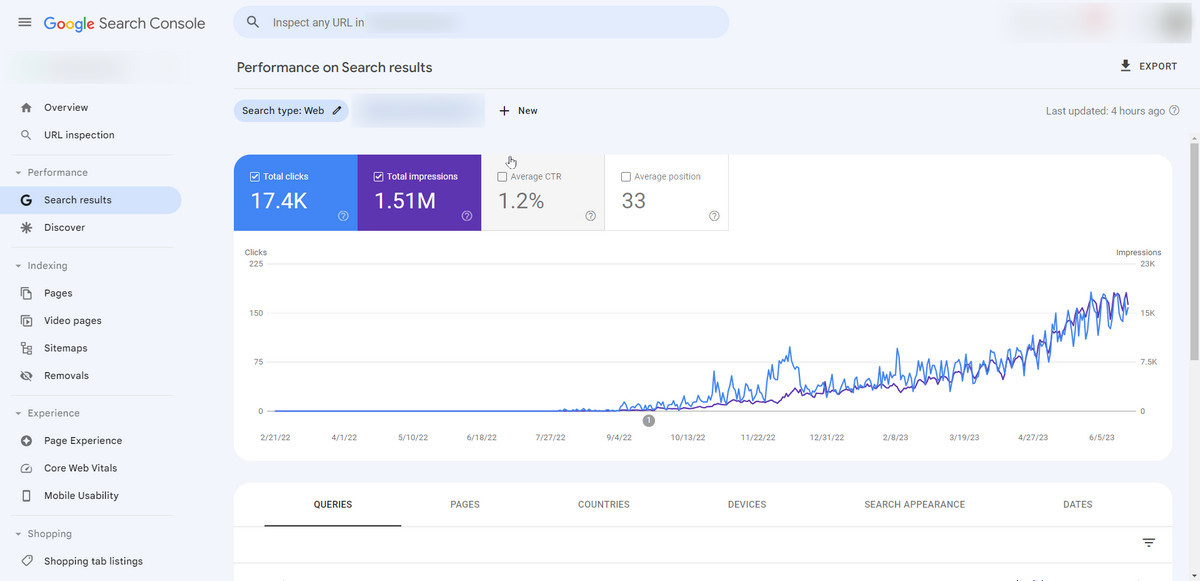 Bing Webmaster Tools: You can submit sitemaps and troubleshoot any issues affecting your site's visibility on Bing search results for easy website management.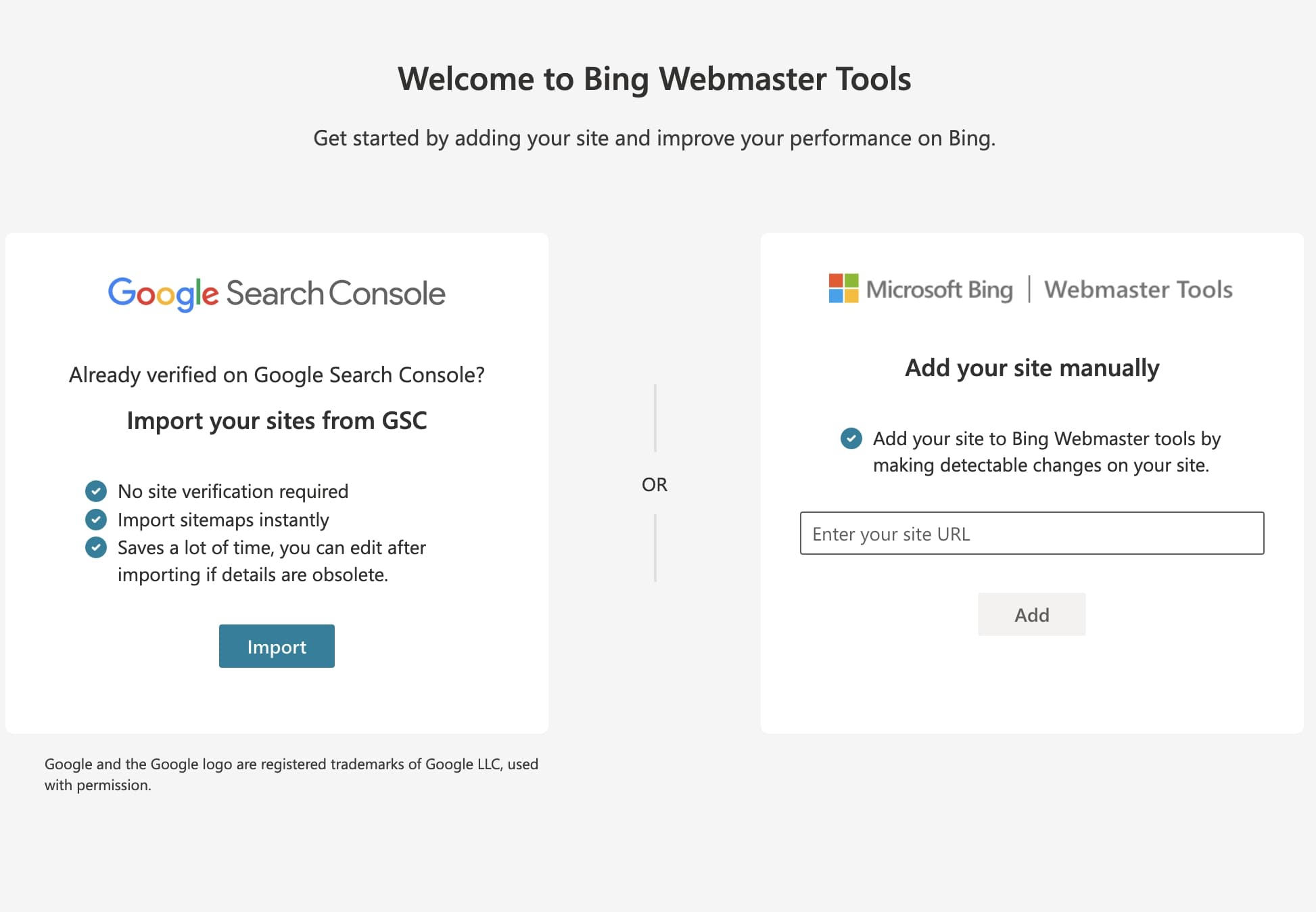 1.4. Check index status
For your website to appear in search results, it needs to be indexed by a search engine. The quickest way to check whether your site is indexed is through a site search (i.e. site:yourdomain.com). If nothing shows up, your site isn't indexed.
Stores on free Shopify trials are crawled and indexed. However, if you're not on a paid plan, the work you put in will disappear once your trial is over. It's essential to remove password protection from your pages, even if you're still working on some of them. This way, Google can start crawling and indexing your site.
2. On-Page SEO Checklist
An ultimate Shopify SEO checklist must never miss this tip. Once you have established your website, the next step is to optimize it for search engines. Let's take a closer look!
2.1. Conduct keyword research
When conducting keyword research, it's a must to use tools such as Moz, Ahrefs, and Semrush to determine the search volume of keywords and get keyword ideas. The search volume refers to the rough number of monthly searches for a specific keyword.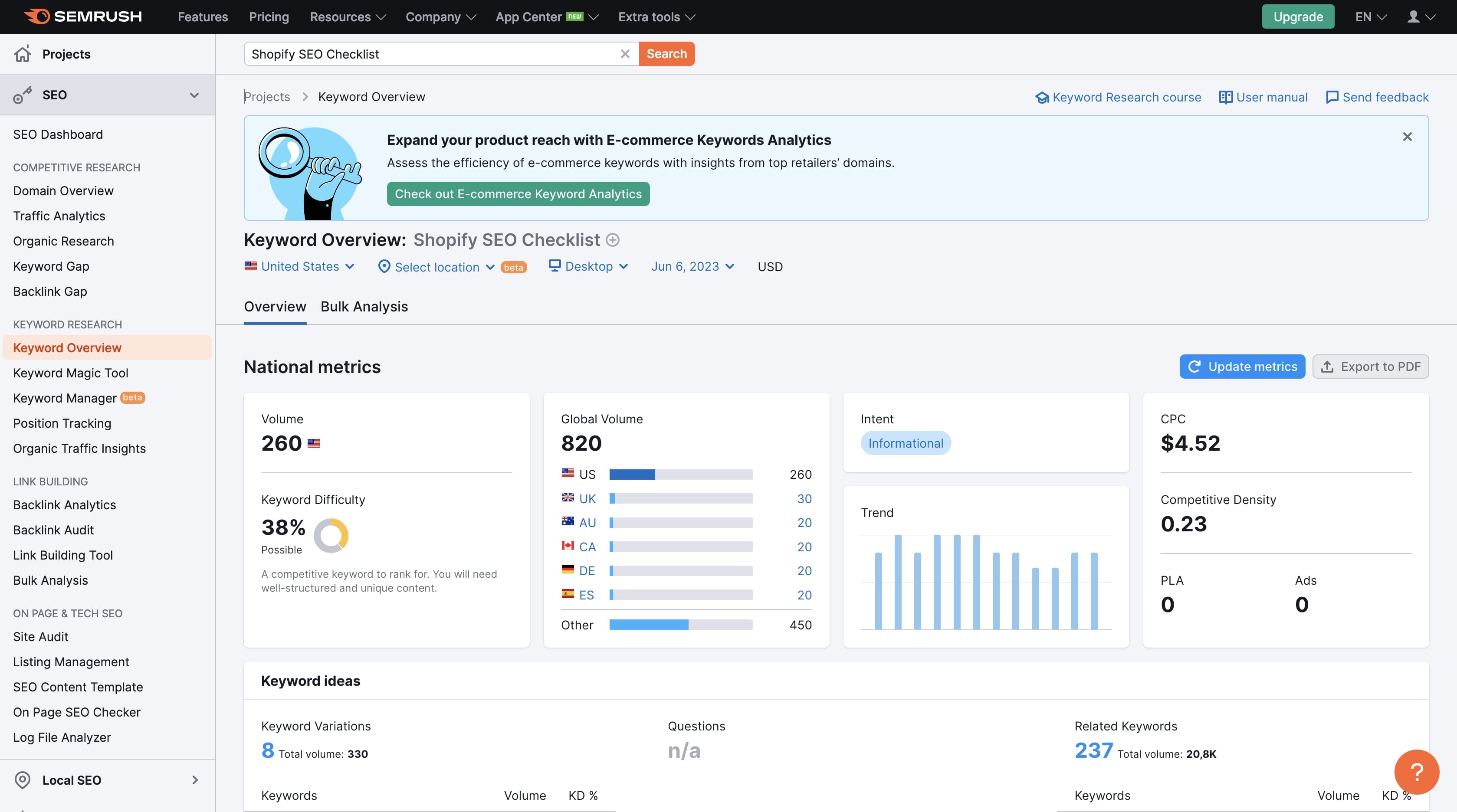 After shortlisting the keywords your audience is most likely to search for, determine the search intent for each, and map keywords to content types. Keep in mind that each page on your site, such as product pages, categories, blog posts, and homepage, can rank for different keywords.
2.2. Optimize your heading tag
Heading (H1) tags are used as the main headline for a page and usually contain the page's main keywords. To optimize your heading tags, make sure they are properly structured and contain relevant keywords. Use the H1 tag for your main page title and the H2 tags for section headings.
Avoid using multiple H1 tags on the same page, as this can confuse search engines. Also, make sure your heading tags accurately reflect the content on the page and are organized in a logical order. Finally, ensure that your heading tags are visible and easily readable for both users and search engines.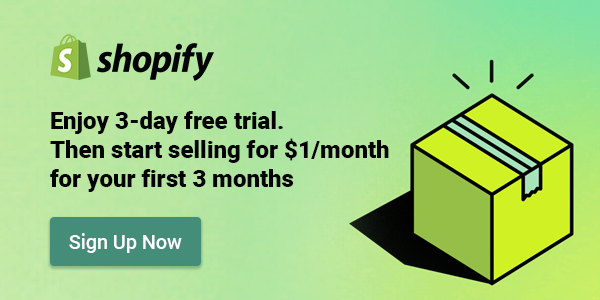 Search engines compare the title tag with your page content to determine whether the page title matches what the page is about. The title is shown as a clickable link in search engine results. You can optimize the title tag for search engines in a few ways:
Use a unique and descriptive title.
Include your most important target keywords for each product, collection, webpage, or blog post near the beginning of the title.
Use a title that is 70 characters or fewer, since most search engines will shorten longer titles.
Ensure that your title tag is easily readable.
2.4. Optimize your meta description
A meta description is an HTML attribute that provides a brief summary of the content on a web page. It appears in search engine results pages (SERPs) below the page title and URL and is designed to provide users with a preview of what they can expect to find on the page.
To optimize your meta description, your Shopify SEO checklist needs to include:
Ensure that it accurately reflects the content of the page, and includes relevant keywords.
The meta description should be short and concise, but also compelling enough to entice users to click through to your site.
Avoid using duplicate descriptions, and make sure each one is unique to the page it describes.
Avoid stuffing your meta descriptions with too many keywords
Include your target keywords and strongest copy at the very beginning of your meta description, and try to avoid going over 155 characters.
💡A unique meta description helps search engines understand what your page is about, and can improve your visibility in search results.
2.5. Include a keyword in your page URL
Including a keyword in your page URL can improve your search engine rankings by indicating to search engines what your page is about. When users search for a particular keyword, search engines look for that keyword in the page's URL, title, and content to determine its relevance to the search query.
2.6. Write descriptive alt text for images
Alt text is used to describe images to visually impaired users who may be using screen readers to access your website.
Writing descriptive alt text for your images not only helps improve the accessibility of your website, but it can also improve your SEO by providing search engines with additional information about your content.
To write descriptive alt text, you should provide a brief, accurate description of the image that includes any relevant keywords. Avoid using generic phrases like "image" or "photo" and instead be specific about what the image is showing.
It's important to note that you should only use alt text for images that convey information or contribute to the content of your website. Decorative images, such as background images or images used purely for aesthetic purposes, do not require alt text.
2.7. Add Schema markup
Schema markup is a type of structured data that provides additional information to search engines about the content on your website.
Schema markup can be used to provide information about a wide range of content types, including products, recipes, events, and more. It is implemented using standard HTML tags and can be added to your website manually or through third-party tools.
To add schema markup to your Shopify store, you can use Shopify's built-in schema.org implementation or a third-party app. Here's how: Here are the steps for using Shopify's built-in schema.org implementation:
From your Shopify admin, go to Online Store > Preferences.
Scroll down to the Google Analytics section and check the box next to Enable enhanced eCommerce.
Click Save to enable enhanced eCommerce tracking.
To add product schema markup, go to Products and select a product.
Scroll down to the Search engine listing preview section and click Edit website SEO.
In the Search engine listing preview section, scroll down to the Schema data section and fill out the relevant information, such as the product name, price, and description.
Click Save to add the schema markup to your product.
After adding schema markup, ensure to verify it using the Google Rich Results Test tool to confirm that it has been implemented correctly.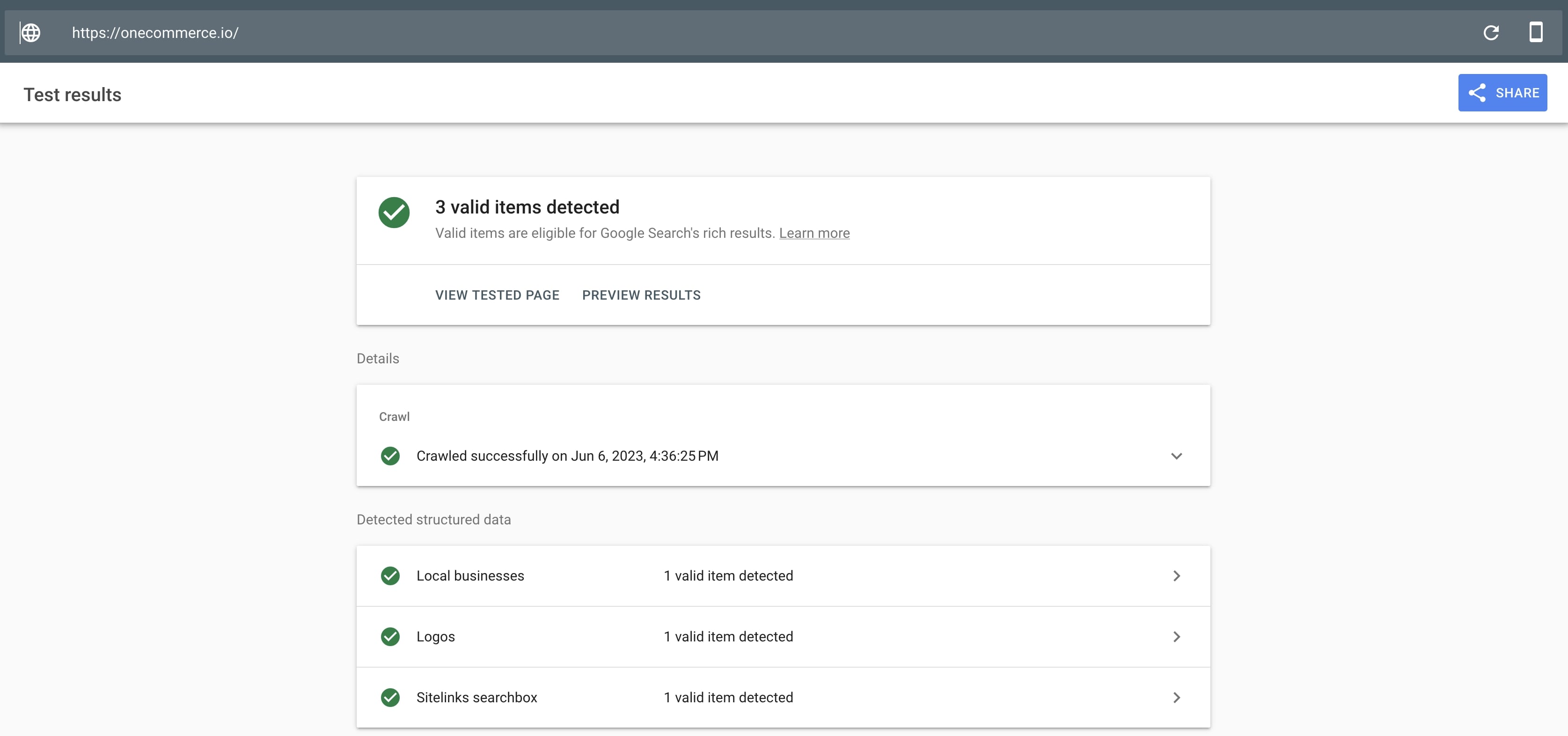 3. Content SEO Checklist
To improve your Shopify store's search engine optimization (SEO) and drive more traffic, create high-quality content that will resonate with your target audience. To ensure content quality, keep several things in mind. Here's a comprehensive content Shopify SEO checklist that can help optimize your store's SEO and drive more sales.
3.1. Build a content strategy
A content strategy is a critical component of any successful SEO campaign. It serves as a roadmap that outlines content marketing efforts and sets clear goals for your business. 
When creating a content strategy, start by identifying your target audience, researching keywords, and identifying content gaps. This will help you create content that appeals to your ideal customers.
Once you have a clear understanding of your target audience, you can create a content calendar and plan ahead for regular blog posts, product descriptions, and category pages. Ensure that your content strategy aligns with your SEO goals so that you can optimize content using relevant keywords and metadata.
3.2. Write Content Guidelines
Maintaining consistency in your brand's voice and messaging is crucial when creating high-quality content. To achieve this, write content guidelines that outline your brand's tone, style, and formatting standards. This will help ensure that your content is high-quality, SEO-friendly, and engaging for your audience.
When writing content guidelines, define your brand's personality and tone, create a style guide outlining preferred grammar, punctuation, and formatting, and include guidelines for visual elements such as images and videos. Include examples to illustrate your expectations.
3.3. Optimize SEO On-page For Your Articles
Content optimization is critical to improving your store's Shopify ranking on search result pages. To optimize articles:
Use relevant and targeted keywords in your meta tags, headings, and content.
Optimize your URLs by making them short, descriptive, and containing targeted keywords.
Use descriptive and keyword-rich alt text for images to help search engines understand the context of your visual content.
Utilize header tags (H1, H2, H3) to structure content in a logical and readable manner.
Keep content fresh and up-to-date to improve engagement and ranking signals.
3.4. Create Core Landing Pages
Ranking at the top of search engine results pages (SERPs) for competitive keywords is one of the most difficult problems for eCommerce vendors. This is where essential landing pages come into play. Rather than directing potential consumers to a generic homepage, a well-optimized landing page may give them all the information they want on a specific issue.
Choose a low-difficulty keyword that you can target to construct a core landing page that will rank well.
Gather related items and optimize your page using the chosen keyword, including in the title, meta description, and header tags.
Consider adding more content to the page, such as a description, to help it rank for informational keywords.
Creating blog entries that connect within your site and building internal links to your landing page will help you generate subject authority and increase your Shopify store Further improve your chances of ranking for more difficult-to-target keywords by building a collection page with many goods.
3.5. Avoid Duplicating Content
Prioritizing the resolution of duplication issues is crucial on your Shopify SEO checklist, as duplicate content is widely regarded as a major SEO faux pas.
When identical content is found on multiple sites, search engines struggle to determine which page to rank, which can negatively impact your Shopify SEO performance. To avoid this, ensure that all content on your Shopify store is unique and tailored specifically for your site. When it is impossible to avoid having duplicate content, use canonical URLs to indicate the preferred page.
💡If technical difficulties result in duplicate content, consider an SEO Shopify app like Swift to identify the issue and redirect, remove, or canonicalize the duplicate pages.
4. Technical SEO Checklist
Let's move on to technical SEO. This technique enhances your website for search engines by satisfying certain technical standards. Here are some important technical SEO factors to consider for your Shopify SEO checklist:
4.1. Optimize for mobile compatibility
Because the majority of consumers now browse on mobile devices, it is critical to optimize your Shopify store for mobile-friendliness. You may use a variety of tactics to guarantee that your website looks fantastic and operates properly on mobile devices.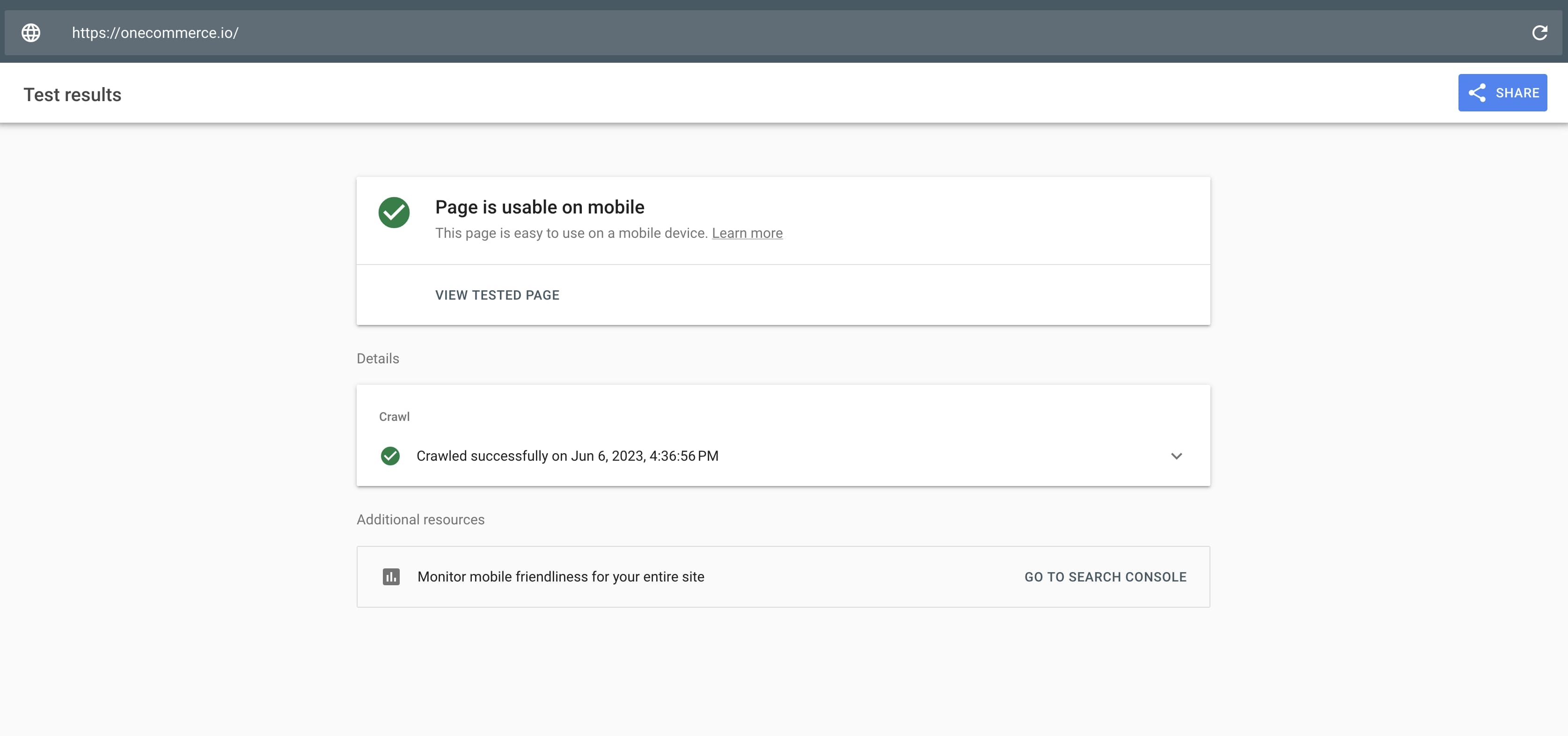 One successful strategy is to choose one of the top free Shopify themes that are mobile-friendly. You may also use Google's tool to assess your website's mobile responsiveness.
This allows you to discover and resolve issues that may be creating trouble for mobile users. Improving your website's mobile friendliness will boost user experience, which can boost your Shopify SEO rating.
4.2. Improve the user experience on the page
Another significant method for increasing your Shopify SEO is to optimize the page experience. There are numerous methods for doing this, such as minifying code files, optimizing picture size, utilizing a content delivery network, and increasing website load speed.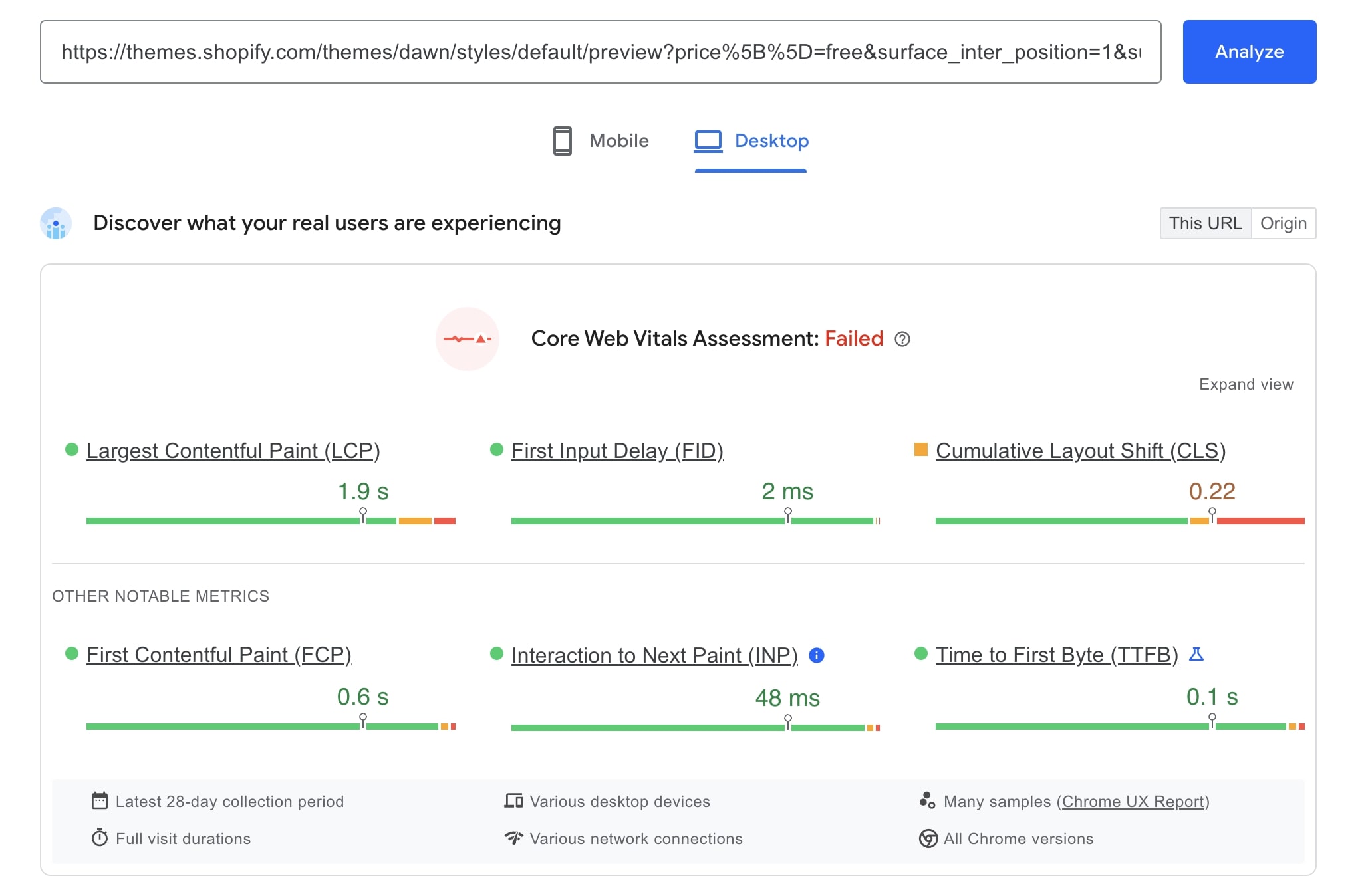 By auditing your store using PageSpeed Insights, you can find areas for improvement and cross them off your Shopify SEO checklist. By making efforts to enhance page experience, you may provide your visitors with a more interesting and fulfilling experience, which can boost your search engine results.
4.3. Redirect broken links
Broken links may be detrimental to both SEO and user experience. You may resolve broken links by upgrading or redirecting them to a relevant page after finding them with Google Search Console.
4.4. Create an internal link strategy.
Developing an internal link strategy is a big tip in the Shopify SEO checklist that will assist in directing Google's attention to critical pages on your website. Internal links to similar items and topics, particularly from high-authority pages, can help you achieve this.
Furthermore, employing descriptive anchor text that represents the content of the linked website might assist enhance your SEO. You may boost the visibility of crucial pages on your website by developing an internal link strategy, which can improve your search engine rankings and make it simpler for users to access the material they're searching for.
4.5. Set up an internal link strategy
A global navigation menu is a must-have feature for every user-friendly website. You may assist users in navigating your website by making it straightforward, brief, and accessible from any page.
Important sites such as your homepage, product pages, and contact information should be included in an efficient global navigation menu. This allows users to discover the information they need quickly and effortlessly, which increases their overall happiness with your website.
5. Off-Page Shopify SEO Checklist
Building a strong domain authority is an essential part of any SEO strategy, and one of the most effective ways to do this is by earning high-quality backlinks from other trusted websites.
When another website links to your website, it indicates to search engines like Google that the linking site trusts yours, which can help improve your website's ranking for specific keywords. In turn, this can drive more traffic to your website and increase your chances of generating more leads and sales.
To build high-quality links to your site, you can follow this link-building Shopify SEO checklist. It includes several strategies that can help you earn backlinks from reputable sources and improve your domain authority:
5.1. Analyze competitors' backlinks
Check your competitors' links using tools like Moz's Link Explorer or Ahrefs Site Explorer. This helps you find potential partners and understand why certain sites link to your competitors.
By spotting industry trends, like if competing blogs get mentions through content by journalists, you can come up with ideas on which partners to work with. Provide value to these partners to get a high-quality link back to your site.
5.2. Write guest posts
Writing valuable content that other websites want to publish is a great way to build backlinks. This can get you a backlink in the author bio section, build your domain authority, and expose your content to a larger audience.
5.3. Secure press mentions
Befriend journalists and supply them with relevant insights or news. Entering contests, publishing press releases, advocating social causes, offering product samples, or responding to journalist inquiries through networks like HARO are all simple ways to get press attention. This can lead to strong backlinks to your website from authoritative sites.
5.4. Reclaim brand mentions
Use a brand monitoring tool to find unlinked mentions of your business or products on other websites. Request the writer or publisher to transform the brand reference into a link to enhance your domain authority if your brand is popular.
6. Local SEO checklist
If you have a brick-and-mortar business location, local SEO needs to be a big part of your Shopify SEO checklist. It helps customers in your area discover your business's retail locations.
6.1. Set up Google My Business
Google My Business is a fantastic free SEO tool for small and local companies. It makes it easier for clients to locate you on Google Search and Maps.
Begin by going to the sign-up page. You will need basic information about your company, such as its name, category, location, and contact information. After that, improve your Google My Business Page so that it may be found in searches and engage with consumers.
Here's how it works: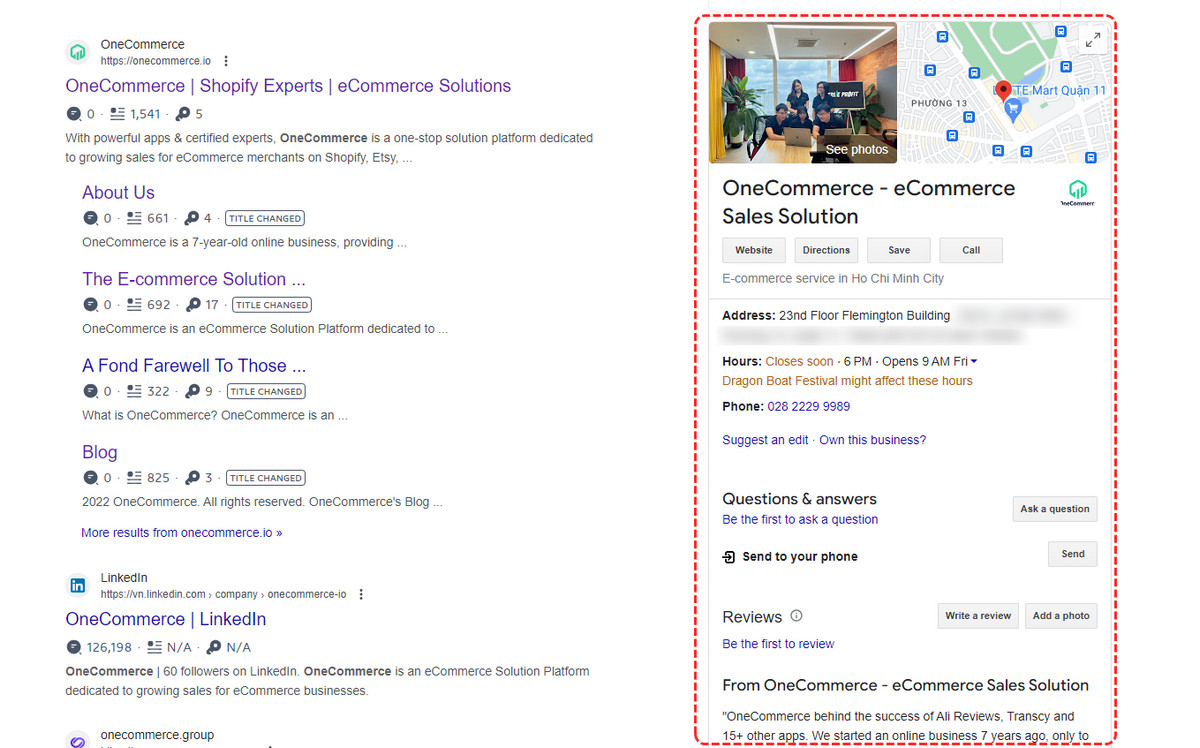 6.2. Set up a Contact Us page
Your homepage and landing pages require some thinking. Your Contact Us page is critical for developing confidence and acquiring local clients for local companies.
Customers may get your name, address, and phone number using a contact form. Because Google prioritizes consistent, reliable information for searchers, this is critical for local SEO. You don't want to send someone to a closed business because your opening hours haven't been updated.
6.3. Consider city-specific landing pages
Consider developing a separate landing page for each of your physical locations if you have them. This makes ranking for each market region simpler without having to construct a different website for each location.
Create location-specific copy for each landing page as part of your local Shopify SEO checklist. To be sure, this technique will require time and resources to develop, especially if you have a large number of sites. However, it prevents thin, useless pages, which may result in Google penalizing your website.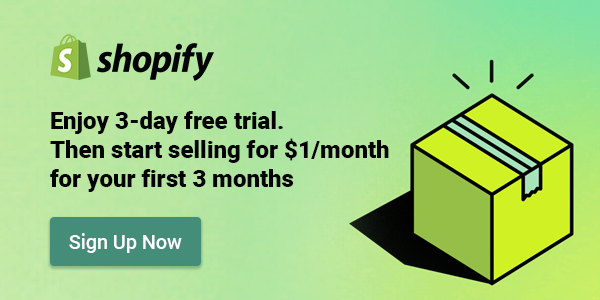 Bonus Tips on Shopify SEO Optimization
The SEO industry goes through constant changes. As of writing this blog and beyond, here's what experts say will impact your Shopify SEO checklist.
1. Invest in SEO tools
Investing in Shopify SEO solutions to reach search goals should be a prerequisite for any online business. With ever-changing algorithms and the necessity to monitor competition keywords, it is vital to use both paid and free SEO tools.
While Google Search Console and Analytics are wonderful places to start, they only provide limited information. Paid SEO tools like Moz, Ahrefs, and Semrush offer comprehensive SEO tool suites for audits, research, tracking, and more.
Other cost-effective options could be Swift SEO Page Speed Optimizer, for example, can do SEO audits, replace broken links, optimize HTML title tags, and more for Shopify sellers. If you want to increase the functioning of your shop without spending a lot of money, check out our blog to learn more about SEO.
2. Use AI to scale content creation
Many SEO methods are built around content. If your website has nothing worth reading, you'll struggle to appear in search results for your target audience's search phrases.
To keep up with the need for content, some website owners are resorting to artificial intelligence (AI) products such as Shopify Magic, Jasper, or ChatGPT.
3. Diversify content formats
Search engines reward sites that format content in an easy-to-digest fashion for customers. This may not always imply text. In the main search results page, Google collects many content types, including photos from Google Photos and videos from YouTube.
4. Invite influencers to produce content
Inviting influential creators to produce content can help improve your Shopify store's SEO ranking because it adds credibility to your content.
The E-A-T ranking factor measures expertise, authority, and trustworthiness, and having content created by third-party experts with recognized qualifications, substantial social media followings, or bylines in relevant publications can boost your store's credibility in the eyes of search engines.
Final Words
In conclusion, optimizing your Shopify store for search engines is crucial for increasing your visibility and attracting more organic traffic.
By following this Shopify SEO checklist and implementing the necessary changes, you can improve your store's search engine ranking and ultimately drive more sales.
Remember to stay up-to-date with the latest SEO trends and best practices to ensure that your store remains competitive in the ever-changing digital marketplace.