Have you ever dreamed of running your online store without having to spend time and money on inventory?
If so, dropshipping might be the perfect option for you. With dropshipping, you can simply partner with a supplier who handles everything for you and pocket the profit.
However, dropshipping is not a get-rich-quick scheme. It takes hard work, research, and creativity to succeed in this competitive market. The dropshipping market is expected to reach $243.42 billion by the end of 2023. This means there is a huge demand and a lot of competition.
But don't worry. We've got you covered. In this ultimate guide, we'll show you how to start dropshipping from A to Z and build a profitable online store in 2023.
Let's dive in!
What Is Dropshipping?
Dropshipping is a business model where the sellers sell products without having to carry any inventory. When a customer orders, the seller purchases the product from a supplier and the supplier ship the product directly to the customer.
This allows you to start an online business with little upfront investment and no need to worry about warehousing or shipping.
Dropshipping has its set of benefits that is suitable for individuals and businesses to start fresh without facing too many risks. However, it also has some challenges and drawbacks that need to be addressed beforehand:
Benefits
Drawbacks

Low startup costs: You don't need to invest in inventory, warehousing, or shipping. You only pay for the products you sell.
Low risk: You don't have to worry about unsold inventory, overstocking, or product obsolescence. You can easily test new products and markets without commitment.
High scalability: You can grow your business without increasing your workload or expenses. You can leverage the supplier's resources and expertise to fulfill more orders.
High flexibility: You can sell any product, from any niche to any customer you want. You can also change your product offerings and suppliers as you please.

Low margins: You have to compete with other dropshippers and online retailers who may offer lower prices. You must also pay the supplier's fees and commissions, which can eat into your profits.
Low control: You have no control over the product quality, availability, or delivery. You must rely on the supplier's performance and reputation, which can affect customer satisfaction and loyalty.
High competition: Dropshipping is a popular and easy business model, which means that many other sellers offer similar products. You have to find a way to differentiate yourself and stand out from the crowd.
How Does Dropshipping Work?
In the previous section, we discussed the definition of dropshipping. However, if you're still unsure about it, let's delve into what dropshipping is and how it operates through a simple example:
You want to start a dropshipping business selling clothes. You would first need to find a supplier who can provide you with the clothes you want to sell. Once you've found a supplier, you create a website or online store where customers can browse and purchase your clothes.
When a customer orders, you don't have to worry about shipping the products yourself. Instead, you forward the order and customer details to your supplier, who will ship the products directly to the customer.
You pay the supplier a wholesale price for the products and keep the difference as your profit. This way, you never have to physically handle or see the clothes yourself.
That's it! You just sold a product without ever touching it or seeing it. You don't have to worry about stocking, packing, or shipping anything. All you have to do is focus on marketing your store and providing great customer service.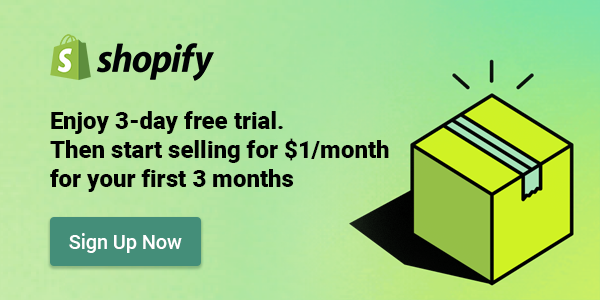 Key Players In Dropshipping Business Models
Dropshipping business models rely on three key players: suppliers, dropshippers, and customers.
Suppliers are companies that own and store products that are sold by dropshippers. When a customer purchases through a dropshipper's online store, they simply buy that product from a supplier who then ships it directly.
Dropshippers act as intermediaries between suppliers and customers by setting up their stores and marketing products to potential buyers.
Customers play their part by buying products from dropshipping suppliers solely interacting with the dropshipper's store. They do not engage with the supplier; they only need to place an order in the store and have their product shipped directly to them.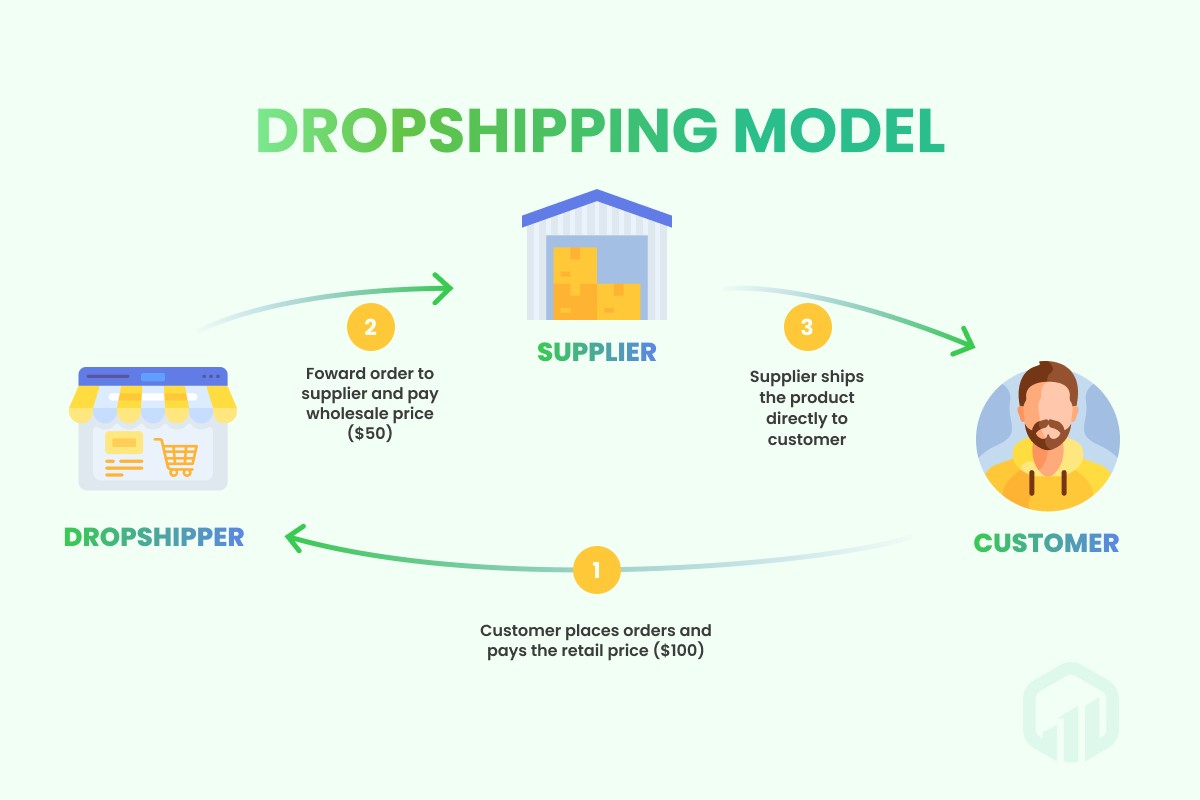 These three key players work together to create a seamless and convenient online shopping experience. Nevertheless, they encounter various challenges and risks, including communication difficulties, product quality concerns, delivery complications, and return issues.
To establish a profitable dropshipping business, it is crucial to locate trustworthy suppliers, select profitable products, and utilize efficient platforms for store management. The following section will outline nine simple steps on how to start dropshipping.
How To Start Dropshipping For Complete Beginners (9 Steps)
If you're new to dropshipping and want to learn how to start your own successful dropshipping business, this section is for you. Here are the 9 steps on how to start dropshipping for beginners:
Step 1: Analyze the market
The first step in how to start dropshipping is to analyze the market. This means understanding what products are in demand, who your target customers are, and what your competition is doing.
To analyze the market and find a niche, you need to do some research and answer the following questions:
What are the current trends and opportunities in the eCommerce industry?
What are the most popular and profitable product categories and subcategories?
What are your potential customer's pain points, problems, or desires?
What are the existing gaps or needs needing to be met by other sellers?
Who are your main competitors, and how can you beat them?
To kickstart your journey on market research and analysis, here are some tips and tricks to help you:
Online tools: Google Trends, Keyword Planner, or Niche Scraper to discover trending products, keywords, and niches.
Social media platforms: Instagram, Pinterest, Facebook, or TikTok to see what products are popular among your target audience.
Blogs and Forums: Read blogs and forums related to your niche to learn about your potential customers' challenges, preferences, and opinions.
Marketplace: Visit online stores like Amazon, eBay, AliExpress, or Shopify to see what products sell well and read customer reviews.
Surveys and interviews: Conduct surveys or interviews with your existing or potential customers for feedback and insights.
By doing market research and analysis, you can identify a profitable niche with high demand, low competition, and loyal customers. And also, validate your product ideas and test their viability before investing in them.
Step 2: Choose the dropshipping niches
Once you've analyzed the market, the next crucial step in how to start dropshipping is you must choose a niche to focus on.
A niche is a specific market segment you can target with your dropshipping products.
First and foremost, select a niche that aligns with your interests. This will enhance your motivation to learn about the niche and effectively market your products to your target customers.
Additionally, opt for a niche with high demand by utilizing tools like Google Trends to analyze product trends and gauge customer interest. Lastly, avoid niches with excessive competition as it can hinder profitability.
Another way is to research popular marketplaces, such as Amazon or AliExpress. For example, AliExpress has a dedicated section for top-ranking niches and products, with millions of followers and sales volume.
Here are some examples of popular dropshipping niches:
Fashion: A highly sought-after dropshipping niche due to the constant demand for new clothing and accessories.
Electronics: Another popular dropshipping niche as people are always on the lookout for the latest gadgets.
Home and garden: Ideal for those passionate about home improvement and gardening.
Pet supplies: Perfect for animal lovers who want to provide products that enhance their pets' well-being.
Health and beauty: Well-suited for individuals interested in selling health and beauty products.
These examples represent just a fraction of the available dropshipping niches. The crucial aspect is selecting a niche that resonates with your interests, and that has a lot of demand to ensure success.
Step 3: Choose the dropshipping products
After you've nailed down a profitable and sustainable niche, the next crucial step is selecting the perfect dropshipping products for your business. Your chosen products will ultimately dictate your sales, profits, customer satisfaction, and brand reputation.
But how do you go about making this decision? How can you identify products in high demand, have low competition, and offer a healthy profit margin?
Luckily for you, Ali Hunter got you covered. Ali Hunter's built-in spy tool for dropshippers allows you to analyze competitor sales, discover winning products, and skyrocket your dropshipping business to new heights.
Ali Hunter also comes with a Chrome extension that works on AliExpress, Shopify, and Facebook. It helps you to:
Spy on other Shopify stores and see their best-selling products, traffic sources, apps, themes, etc.
Spy on AliExpress products and see their sales history, price history, ratings, reviews, and more.
Spy on Facebook ads and see their engagement, audience, landing page, and more.
Find the best suppliers for your products and see their ratings, reviews, shipping options, and more.
Compare products and suppliers across different platforms and find the best deals.
With the help of Ali Hunter, you can easily find the best dropshipping products for your niche and avoid wasting time and money on low-quality or saturated products. You can also learn from your competitors and see their strategies to succeed in their niche.
To use Ali Hunter, you either use the web application or install the Ali Hunter Chrome extension. Then, you can access it from any website that it supports.

Step 4: Choose the dropshipping suppliers
Another crucial step in how to start dropshipping is to choose the best dropshipping suppliers for your products. Your chosen suppliers have a direct impact on product quality, shipping efficiency, customer satisfaction, and the overall reputation of your brand.
Several factors should be taken into account when making this crucial decision:
Reliability:

Ensure that the suppliers you select have a proven track record of timely and intact product delivery. Check reviews from other dropshipping businesses to gauge supplier performance.

Affordability:

Opt for suppliers that offer competitive prices, as excessive costs can diminish your profits. Compare prices from various suppliers to secure the most favorable deal.

Quality:

Prioritize suppliers who offer superior products, as this will enhance your store's reputation and foster customer loyalty.
To save you valuable time, Ali Hunter developed a "Supplier" feature to help you choose dropshipping suppliers. Here are some tips for choosing dropshipping suppliers using AliHunter:
Look at the

Scoring

parts to find suppliers with a good track record of shipping products on time and in good condition.

Use the Similar suppliers part to find suppliers that provide similar products.
When you've found a few dropshipping suppliers that you're interested in, you can contact them to get quotes and learn more about their products and services.
Step 5: Decide the dropshipping business names
One of the most important and probably the best steps in how to start a dropshipping business is to decide on your dropshipping business name.
Your business name is the first thing that potential customers will see. It will represent your brand identity, personality, and value proposition. It will also influence how your customers perceive and remember you.
Here are some tips for choosing a dropshipping business name:
Catchy: Opt for a catchy name that is both memorable and easy to pronounce.
Memorable: Your business name should stick in people's minds.
Relevant to your niche: Your business name should be relevant to your products.
Unique: Aim for uniqueness by avoiding similarities with other dropshipping businesses.
Available: Make sure that the business name is available as a domain name and as a social media handle.
And in case you're stuck in brainstorming a cool name, look at some of our examples:
Pets4Life (for the niche of pet supplies)
Fashionista Boutique (for the fashion niche)
Techie Heaven (relevant to the technology niche)
If you want the aid of some technology, check out this cool Business name generator from Shopify. This tool will help you generate some ideas for a business name in minutes.
Step 6: Choose the dropshipping platforms to sell your products
The next step in starting a dropshipping business is to choose a dropshipping platform.
A dropshipping platform is a software or service that allows you to create and manage your online store, product catalog, orders, payments, and shipping.
There are many dropshipping platforms available in the market, such as WooCommerce, Magento, BigCommerce, Wix, and Squarespace. However, among all of them, we highly recommend Shopify as your dropshipping platform.
Why? Shopify is the most popular and user-friendly eCommerce platform in the world. It powers over 1.7 million online stores and has helped thousands of dropshippers to launch and grow their businesses.
Here are some of the reasons why Shopify is a great starting point:
Easy to set up and use. No coding or design skills are required to create a stunning online store. You can choose from numerous free and premium themes and personalize them with your branding elements.
Integrates many dropshipping apps and tools, such as Oberlo, Spocket, Ali Hunter, or Loox. These handy resources will help you find and import products, automate order fulfillment, track inventory and shipping, collect reviews, and more.
Secure and reliable. You don't have to worry about hosting, maintenance, or security issues. Shopify is so safe that it handles everything for you and ensures your store is always online and protected from hackers and malware.
Scalable and flexible. Shopify allows you to effortlessly incorporate new features and functionalities through a wide range of apps and plugins available in the Shopify App Store. Additionally, you can expand your sales channels by selling on platforms like Facebook, Instagram, Amazon, or eBay.
Affordable and transparent. You can start your dropshipping business with Shopify for as low as $29 monthly. There are no hidden fees or commissions. You only pay for what you use.
💡 To start your dropshipping business with Shopify, you can sign up for a free trial here.
By selecting Shopify as your dropshipping platform, you will be able to build an impressive online store that captivates customers and drives sales. Plus, you can leverage the advantages of joining the Shopify community: gain insights from fellow dropshippers, receive expert assistance, and access exclusive resources.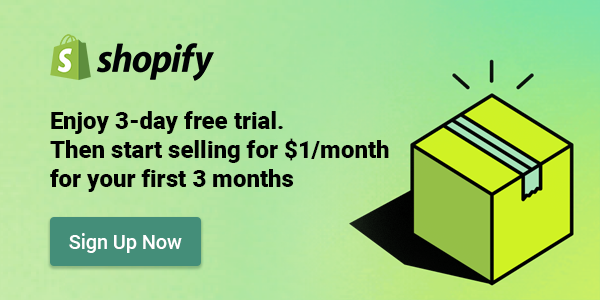 Step 7: Build your dropshipping websites
Next, you need to build your dropshipping websites. Your website is your online storefront, where you showcase your products, attract customers, and process orders. You can do this by using a website builder or hiring a web developer.
If you are a beginner that chooses to sell on Shopify, you can utilize the Free & Premium themes selling on Shopify. It will make it easy to create a professional-looking website without coding knowledge.
Once you have installed the template, you need to import your products from your dropshipping supplier to your website. In this case, Ali Orders will be able to do the trick.
Ali Order is a Chrome extension that can help you to import products from AliExpress to your dropshipping store. It is a great time-saver, as it can automatically import product details, images, and prices from AliExpress.
To use Ali Order, simply install the extension and then go to the AliExpress product page you want to import. Click on the Ali Order icon, and the extension will automatically import the product details into your dropshipping store.
Once you've imported the products, you must add them to your store and set up your shipping and payment options. You must also create a marketing plan to promote your store and attract customers.
Here are some tips for building a successful dropshipping website:
Make sure your website is mobile-friendly: More and more people are shopping online on their mobile devices. Ensure your website is mobile-optimized so customers can easily browse and shop on their phones and tablets.
Use high-quality images: Images are one of the most important factors in driving sales. Make sure your product images are clear, high-quality, and relevant to the products that you're selling.
Write clear and concise product descriptions: Your product descriptions should be clear and concise so customers know exactly what they're buying. Avoid using jargon or technical terms that customers may not understand.
Offer competitive prices: Customers are always looking for the best possible deal. Make sure your prices are competitive so that you can attract and retain customers.
Provide excellent customer service: Customer service is essential for any online business. Make sure you respond to customer inquiries promptly and professionally.
Step 8: Apply the dropshipping marketing strategies to your store
Once your dropshipping website is up and running, the next step is to market your store effectively.
Marketing is indispensable for online businesses, especially in dropshipping. It aids in increasing brand awareness and visibility, driving traffic to your site, converting visitors into customers, fostering customer loyalty for repeat purchases, and ultimately boosting sales and profits.
But how do you apply the best dropshipping marketing strategies to your store? There are several different marketing strategies that you can use.
Influencer marketing: By partnering with influencers with a large following in your target market, you can get your products in front of more people and drive traffic to your website. This is a powerful way to reach a new audience and boost sales for your dropshipping business.
Search engine optimization (SEO): Enhance your website's performance by optimizing it for higher rankings in search engine results pages (SERPs). This strategy can increase organic traffic to your store.
Pay-per-click (PPC) advertising: Reach a targeted audience and drive traffic to your store through online advertising where you pay a fee for each click on your ad. This method effectively reaches specific audiences.
Social media marketing: Connect with potential customers and promote your store. You can use social apps media platforms like Facebook, Twitter, and Instagram to share product information, run contests, and connect with customers.
Email marketing: Leverage the power of email marketing to foster customer relationships. And drive store growth by sending out newsletters, product updates, and enticing offers.
Online communities: Spread the news about your dropshipping products or services to online communities (e.g. Facebook groups, Twitter). You can join and engage with your niche's online community for the best results if possible.
Step 9: Leverage the customer experience
The final step of how to start dropshipping is to focus on providing them with a great customer experience. This will help you to build a loyal customer base and encourage repeat purchases.
To be able to do that, you can try these tips:
Collect reviews: Reviews are a great way to build trust with potential customers. Make sure you collect product reviews and display them prominently on your website.
Make the checkout process easy: The checkout process should be as easy as possible for customers. Avoid using too many steps or asking for too much information.
Offer multiple payment options: Customers should be able to pay for their purchases using the most convenient method. Offer various payment options like credit cards, PayPal, and debit cards.
Provide excellent customer service: Customer service is essential for any online business. Make sure you respond to customer inquiries promptly and professionally.
These 4 points can be done by yourself or using third-party apps. If you can invest in your business, we recommend you use apps to accelerate and manage your customer experience.
For example, for "Collect reviews", you can choose apps like Ali Reviews. This tool allows you to collect customer reviews, filter, and respond to them. It is a great way to build trust with potential customers and encourage repeat purchases.
By using Ali Reviews, you can ensure that your customers have a positive experience with your dropshipping store. It will help you to build a loyal customer base and grow your business.
FAQs
1. How to avoid dropshipping supplier scammers?
Do your research. Take the time to read reviews from other dropshipping businesses and check the reputation of potential suppliers. And don't hesitate to ask questions about shipping times, return policies, and customer service.
If you have any doubts about a supplier, it is recommended to pay with a credit card so that you can dispute the charge if necessary.
Another option is to use a dropshipping platform that offers protection against scammers. These platforms will hold your money until the customer receives their product, providing peace of mind.
2. How to find winning products?
Discover popular products: Utilize resources such as Google Trends and AliExpress to identify high-demand products.
Seek profitable opportunities: Ensure the products you choose to offer a good profit margin, using tools like AliHunter to assist in your search.
Uncover unique items: Differentiate yourself from other dropshipping businesses by finding products distinct from what they offer.
Embrace trending items: Increase your chances of success by selecting currently popular products, utilizing tools like Google Trends.
3. Can you start dropshipping with no money?
Yes, you can. In fact, according to Forbes Advisor, you can start a dropshipping business with less than $100 in initial investment. This shows that it is possible to start a dropshipping business with minimal, but it will require some hard work and dedication.
Here are some ways to do it:
Use a free dropshipping platform. Various dropshipping platforms offer complimentary trials or free plans, enabling you to commence selling products without any monthly subscription fees.
Leverage free tools and software. There are many free tools and software available to help you with your dropshipping business. This includes things like website builders, keyword research tools, and email marketing software.
Focus on a single niche. When you're starting with no money, it's best to focus on a single niche. This will help you to target your marketing efforts and make it easier to find reliable suppliers.
Invest your time. The most important thing you can invest in when you're starting a dropshipping business with no money is your time. This means putting in the work to research products, find suppliers, and build a successful website.
Starting a dropshipping business with no money is a challenge, but it is possible. By following these ways, you can increase your chances of success.
Final words
Dropshipping is a great way to start an online business with little investment and can be profitable if done right.
It's important to do your research on products, choose a reliable supplier, and many more aspects, but if you dedicate your time and effort, with the help of our guide on how to start dropshipping, we are excited to see you become an aspiring and successful merchant in the near future!
So what are you waiting for? Get started today, and stay tuned on OneCommerce Blog for more in-depth dropshipping guides and insights!