"How to add payment methods in Shopify?" is one of the most important questions you need to answer as an online retailer. Why? Because the payment process is a key factor that influences customer satisfaction and loyalty.
No worries, in this blog post, we will show you the fundamental guide to add payment methods in Shopify, in just 6 steps! Whether you want to enable credit card payments, integrate popular digital wallets, or provide alternative payment options, we've got you covered. Ready to take your checkout experience to the next level?
Let's get started!
Why Knowing How To Add Payment Methods In Shopify Matters?
Perhaps you've already known about some basic functions explaining the benefits of using Shopify stores' payment methods. However, the deeper insights you know, the more usage it provides to your customers.
Here are some outstanding points on why you should learn how to add payment methods in Shopify:
1. Global market reach 
A study by ECC Koln revealed that 74.6% of customers find the payment process crucial for the shopping experience, with 50% having abandoned a purchase due to a lack of suitable payment methods.
E-commerce transcends geographical boundaries, and international customers have distinct payment preferences. Setting up various payment gateways tailored to specific regions enables your store to tap into a broader global market.
For example, if you want to sell to customers in China, you should consider adding Alipay or WeChat Pay, which are the most popular payment methods in the country. Similarly, if you want to target customers in Europe, you should offer payment options such as Klarna, iDEAL, or Sofort.
2. Increased Impulse Purchases
The payment process is a key factor that influences impulse buying behavior. 
Customers are more likely to buy on a whim when the payment process is fast and easy. An interesting article suggested that impulse buying accounts for up to 40% of all online purchases, making it a huge opportunity for online retailers.
By providing a range of payment options, such as credit cards, digital wallets, or buy now pay later services, you can eliminate the obstacles to purchase and attract more impulse buyers.
3. Reduced Cart Abandonment
Imagine this: you have a customer who browses your online store, adds products to their cart, and proceeds to checkout. But then, they can't pay with their preferred method, they can't find the shipping information, or they can't trust the security of your site.
What do you think they will do? Chances are, they will abandon their cart and leave your store, never to return.
According to some research, the average cart abandonment rate for all industries is 69.80%, and about 7% of shoppers abandon their carts because they cannot find their preferred payment method.
Prevent this by offering a wide range of payment gateways on your Shopify store. This will make the checkout process smoother and easier for your customers, and increase the likelihood of them completing their purchase.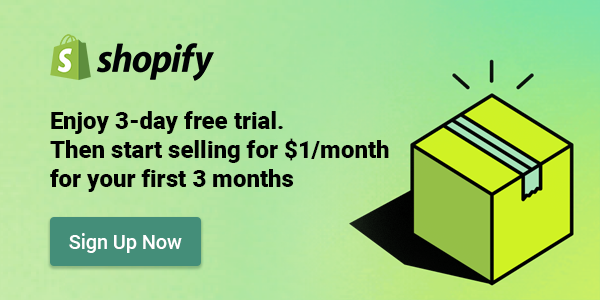 How to Add Payment Methods In Shopify?
To get started on how to add payment methods in Shopify, here's an easy-to-follow guide for you:
In this guide, we will cover the 6 most basic steps on how to add payment methods in Shopify. Read on!
Step 1: Account Login
As usual, log in to your Shopify account using your credentials. Once you're in, you'll be taken to your Shopify Admin, where you manage all aspects of your online store.
Step 2: Payment Settings
In the left-hand menu, click on Settings, and then select Payment from the drop-down menu.
Step 3: Payment Methods
Click on Add payment methods on the Payment page.
Step 4: Payment Options
There are two ways to choose payment options, depending on your preferences.
Shopify offers its payment gateway, Shopify Payments, which supports various credit cards and is easy to set up.
Alternatively, you can explore other third-party payment gateways. Shopify supports numerous options like PayPal, VISA, Mastercard, and many more.
Step 5: Payment Activation
After configuring the payment gateway, you can enable the option by clicking the Activate button for your Shopify stores.

Step 6: Account Credentials
In this final step, for each selected provider, you need to fill in some required account information such as Merchant email and Secret word to enhance security and confidentiality.
On the other hand, Shopify will ask you to connect your payment provider if it's not linked to your Shopify store yet.
FAQs
1. Can you add multiple payment methods in Shopify?
Yes, you can add multiple payment methods in Shopify to offer your customers more choices and convenience when they shop in your store.
How to add multiple payment methods in Shopify? Follow these steps:
From your Shopify admin, go to Settings > Payments.
In the Payment providers section, click Choose third-party provider.
Under Third-party payment providers, find and activate the payment gateways that you want to use on your store.
You can choose from a variety of payment gateways that support different payment methods, such as credit cards, digital wallets, buy now pay later services, or local payment methods. You can also use Shopify Payments, which is the default payment provider for Shopify stores.
Enter your personal and business information, such as your name, address, phone number, email, bank account details, tax information, and product details for each payment gateway that you activate.
Review and accept the Terms of Service for each payment gateway that you activate.
Click Complete account setup.
That's it! You have successfully added multiple payment methods in Shopify. You can also customize your payment settings, such as choosing the currencies and payment methods that you want to offer to your customers.
2. How much does Shopify take per sale?
The amount of money that Shopify takes per sale when using payment methods depends on the type of plan you have and the payment provider you use.
If you use Shopify Payments, which is Shopify's own payment processor, you will only pay a transaction fee for each sale that ranges from 2.4% to 2.9% + 30¢ USD, depending on your plan.
If you use a third-party payment provider, such as PayPal or Stripe, you will pay the transaction fee charged by the provider, plus a Shopify fee that varies depending on your plan. Shopify will take a fee ranging from 0.5% to 2% per sale, depending on your plan.
Closing Words
Thank you for reading this blog post. You've successfully learned how to add payment methods in Shopify and optimized the seamless and flexible payment journey. Congratulation on taking a big step towards growing your online business and reaching more customers around the world.
We hope you found this blog post helpful and informative. If you are interested in seeing more articles related to Shopify, don't forget to check OneCommerce Blog regularly for new updates!