Shopify Advanced Plan, one of 5 different Shopify pricing plans, offers the most extensive tools for reporting, shipping, and automation that are not included in the lower-tiered plans.
Honestly, this plan receives less attention than other lower plans or Shopify Plus. Yet, if you want a store that is fully equipped to handle growing sales and be ready for scalability, this plan can be your best bet!
Take a look at what features are included in this package and how much it costs compared to other options.
🔑 KEY TAKEAWAYS:
Shopify Advanced plan costs $399 per month (in the United States; prices may vary by area), offering automation for shipping costs, tariffs, and taxes for several countries and regions

Shopify Advanced plan will be most beneficial to a store generating between $110,000 and $1,000,000 per year.
What Is Shopify Advanced Plan?
One of the five primary Shopify pricing plans, along with Shopify Starter, Shopify Basic, Shopify, and Shopify Plus, is the Shopify Advanced plan. It is a significant step up from the Shopify Plan in terms of prices, features, and monthly membership costs.
If you wanna see a breakdown of all Shopify plans before we continue, watch this:
Merchants who require automation for shipping costs, tariffs, and taxes for several countries and regions would find this plan appealing.
It is interesting to note that beginning on March 6th, 2023, you may join up for the Advanced Plan for the first 3 months for just $1. Register right away to benefit from this fantastic discount! (Sign up by clicking the box below)

Main Features of Shopify Advanced Plan
In essence, the Shopify Advanced plan has the lowest credit card rates and transaction costs while still having all the features and functions of the Basic Shopify plan and the Shopify plan.
There are some of the features only the Advanced Plan offers; the lower-tiered plans do not. These features are comparable to those in other Shopify plans:
Unlimited bandwidth
Unlimited products
Brand assets
Fraud analysis
Abandoned cart recovery

Analytics
Finance reports
Manual order creation
Discount codes
Customer support
And here are the key features of the Shopify Advanced Plan.
1. Online store
You can set up a fully functional online store with the Shopify Advanced Plan, then modify and oversee it from your Shopify account.
Additionally, this plan provides a built-in theme editor so you may change how your store looks. Furthermore, the Shopify Theme Store, which offers both free and paid options, gives you access to over 100 mobile-friendly Shopify Themes.
2. Staff accounts
The Shopify Advanced Plan offers 15 staff accounts. Therefore, you can assign tasks to your employees and let them work independently while spending your time developing strategies to promote your business.
3. Blogging
A key component of inbound marketing and SEO is blogging since it allows you to draw in potential customers who are ready to make a purchase.
With this plan, you can publish news, events, and promotions with customers through your Shopify blog, and you can also solicit their opinions.
4. Reporting tools
Tracking your profit and loss and other eCommerce metrics is essential to running a healthy online business. There are plenty of figures you need to keep an eye on and the Shopify Advanced Plan got your back with multiple reports.
They provide you with insights into your business's health and customer behaviors, including:
Analytics page
Finances reports
Order Reports
Sales Reports
Retail Sale Reports
Profit Reports
Product Analytics
Behavior Reports
Marketing Reports
Live View
Acquisition Reports
Inventory Reports
Customers Reports
Custom Reports
5. Shopify shipping discount and carrier-calculated shipping
Shopify shipping provides large discounts from major carriers in addition to real-time shipping costs and the option to print shipping labels in bulk.
Moreover, when a customer places an order, you can use a functionality called Carrier-calculated shipping to provide them with third-party computed shipping rates and options (helpful if Shopify Shipping does not support your carrier).
6. Shopify SSL certificates
Internet browsers will alert users if they try to access a website without SSL certificates.
So, by encrypting and publishing material securely, the Shopify SSL certificates allow you to manage your store and give your customers access to a safe, easy Shopify Store.
7. International commerce
Shopify Markets, a cross-border management tool that enables you to set up particular settings based on your region of business, is available to you as part of the Shopify Advanced plan.
You can compute and collect tariffs and import taxes for your consumers if you have an Advanced Shopify subscription. Besides, you can alter the price percentages and customize product prices based on a country or region.
8. Shopify POS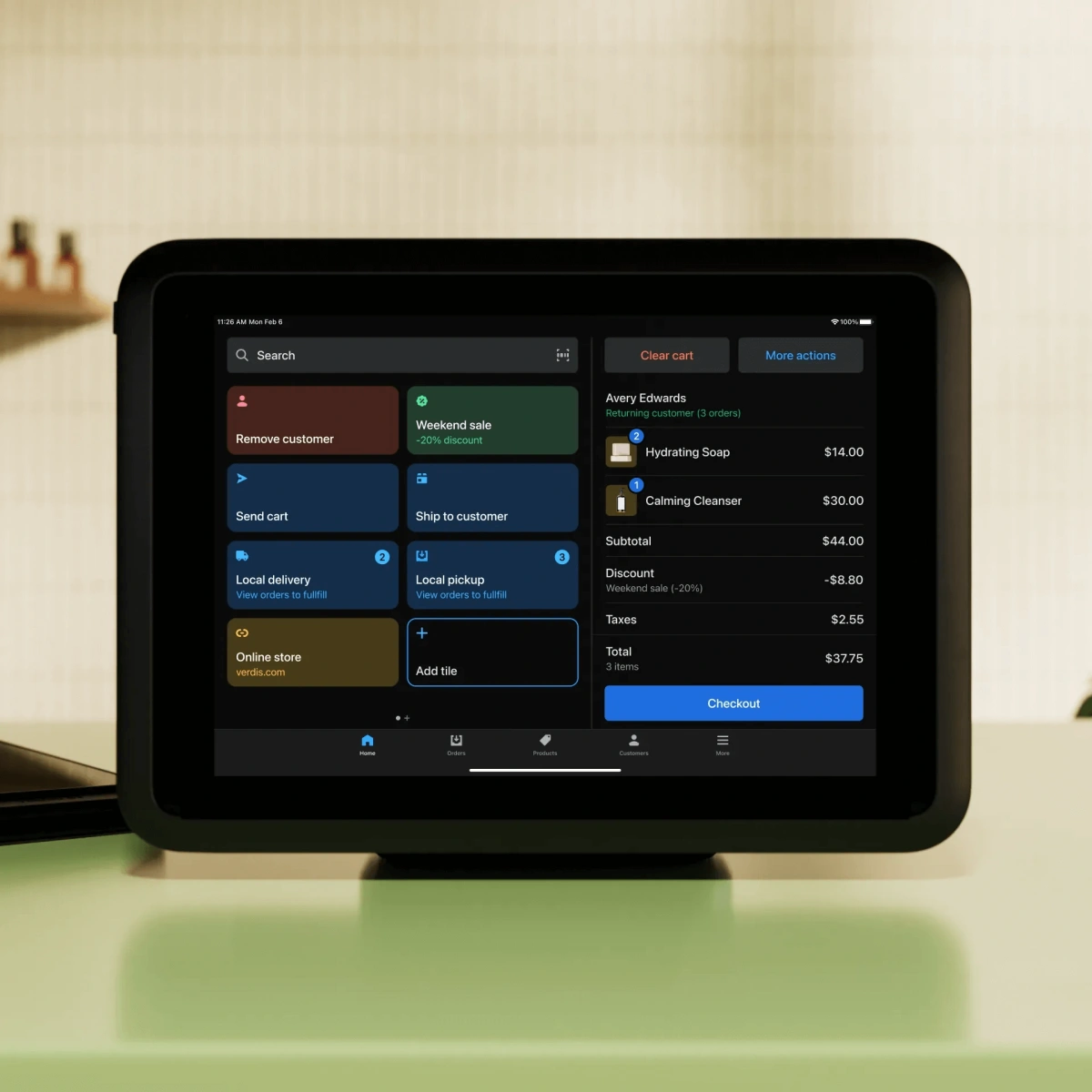 A point-of-sale system called Shopify POS is available in the Shopify Advanced plan, which can make it easier to sell your goods in person. You can sell practically anywhere with Shopify POS, including physical storefronts, markets, and pop-up shops.
9. Shopify Flow
Shopify Flow – an e-commerce automation solution – helps automate tasks and processes within your Shopify store and across your Shopify apps.
An eCommerce automation tool called Shopify Flow aids in automating procedures and tasks within your Shopify shop and across all of your Shopify apps.
Only the Advanced Shopify Plan, the Shopify Plan, and Shopify Plus now offer Shopify Flow.
Shopify Advanced Plan Pricing Breakdown
There are some types of fees you will have to cover when choosing the Shopify Advanced plan.
1. Shopify Advanced Plan subscription fees
The pricing of the Shopify Advanced Plan is $399 per month (in the United States; prices may vary by area). You can sign up for the Shopify free trial to have a thorough overview of the features. Before committing to this plan, you can test out all the features that the Shopify Advanced plan has to offer with the trial.
After the trial period, if you decide to keep using Shopify, you might want to think about getting a yearly subscription, which would save you 25% on subscription costs. A great value!
As we have just mentioned, for various nations and locations, Shopify charges various subscription rates. For instance, the UK Advanced Plan for Shopify costs £344 monthly.
It is advised to set up your Shopify store where you wish to sell to customers. However, be careful to first check the Shopify pricing for your chosen country. Here are our to help you obtain the exact rate of the Shopify Advanced Plan in a specific country:
Step 1: Go to https://shopify.com
Step 2: Find the globe symbol in the bottom left of the page by scrolling down to the footer section.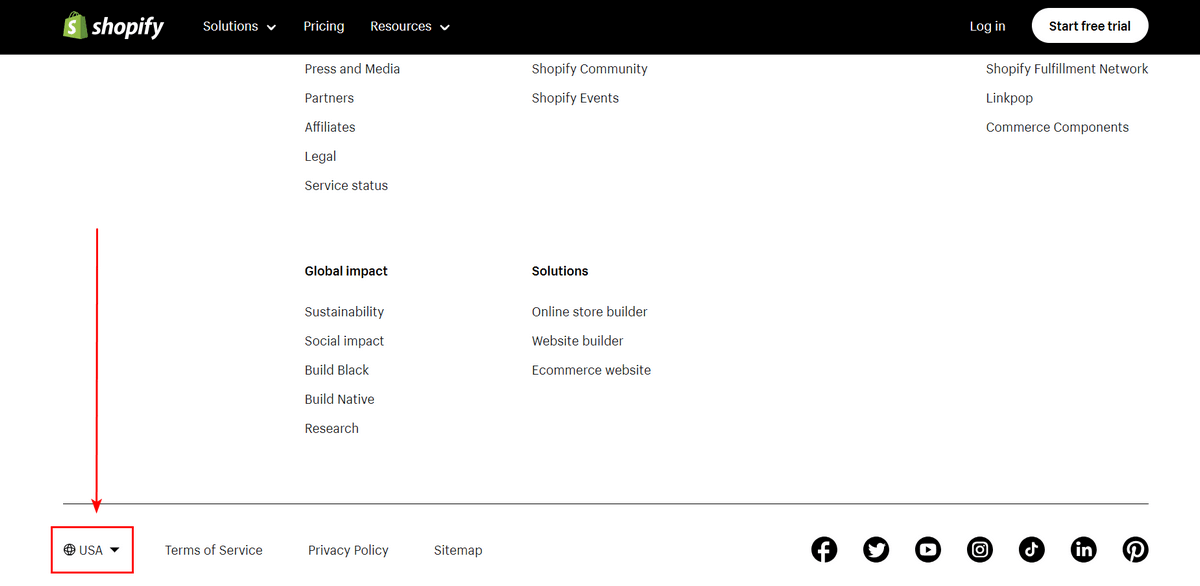 Step 3: It will provide a list of countries and languages that are available. To view the Shopify version for a particular country, simply click on the country you want.
Step 4: Choose the UK version in this example. Click on the Pricing section, which is typically in the header bar. The Shopify pricing listed here will differ from the prices listed originally for the United States.
2. Shopify Advanced Plan transaction fees
The transaction fees will be greatly affected by your decision on whether to use Shopify Payments or not. To be honest, any Shopify merchants who utilize Shopify Payments can take advantage of the lower transaction fees with Shopify Advanced Plan.
2.1. Transaction fees when using Shopify Payments
Shopify's Shopify Advanced Plan has a transaction fee of 2.4% + 30 cents. Since Shopify Payments is your default payment gateway, there are no additional costs related to payment gateways.
The 0.5% credit card processing fees that Shopify would typically charge on each sale will also be waived thanks to Shopify Payments.
The one exception is that a 1% extra transaction fee will be charged for purchases made using credit cards issued outside of the US.
2.2. Transaction fees when

not

using Shopify Payments
Transaction costs apply if you use a different payment gateway provider than Shopify Payments.
Shopify charges a 0.5% credit card processing fee for services provided by third-party payment gateways under the Shopify Advanced Plan.
However, you are still obligated to pay the transaction costs to your gateway provider. For purchases made with credit cards issued outside of the United States, there will also be a 1% fee.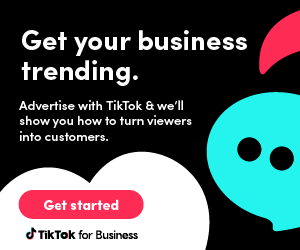 3. Possible extra costs for the Shopify Advanced Plan
Regardless of your choice of pricing plans, there are some additional costs you are likely to cover. The Shopify Advanced plan is no exception, so you'd better read carefully to have a thorough view of how much this plan may cost you.
💡You might need this:
3.1. Domain Name
You need your domain name if you want to establish your brand and win over customers. Shopify sells domain names, with prices starting at $14 per year. Alternatively, you may check out Namecheap and GoDaddy, two alternative registrars.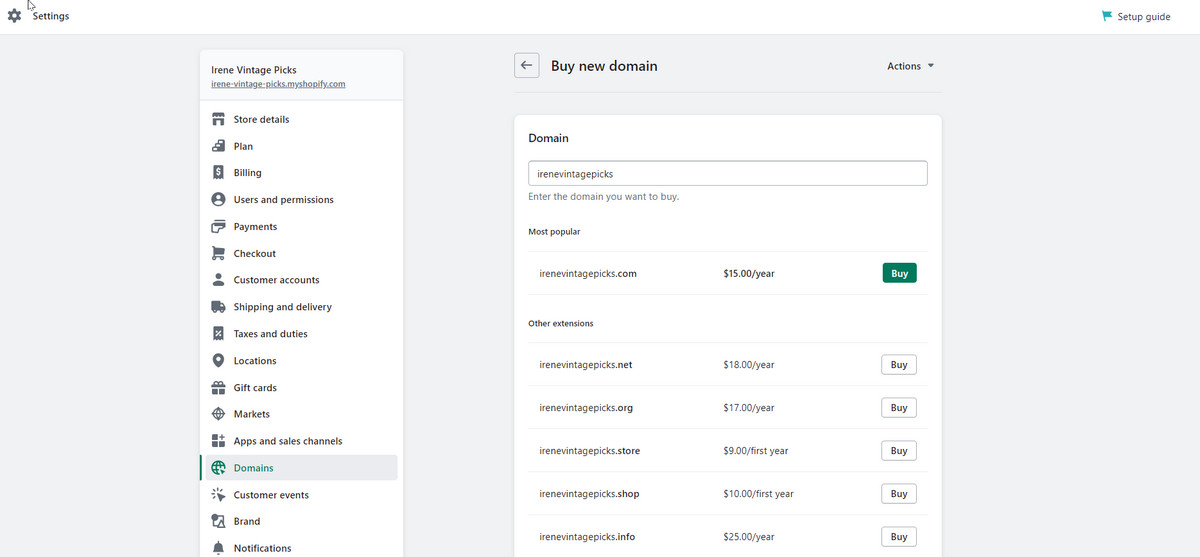 Even if you leave Shopify, you can still own the domain you bought by simply transferring it to another registrar.
If not, you can use a Shopify-provided domain (such as "nameofyourstore.myshopify.com"). It isn't advisable even if your store will continue to operate normally.
3.2. Email Hosting
You must install applications to send email from your store's domain name because email hosting is not included in the Shopify Advanced Plans (although web hosting is on practically every plan).
Email marketing is truly important in promoting your brands and nurturing solid relationships with your customers. Hence, using a Shopify email marketing app is highly recommended if you are expanding your business or owning a huge customer base.
For instance, the Shopify Email app is free to download and the first 10,000 emails are sent at no cost. Following that, you must pay $1 for every 1000 emails sent.
3.3. Shopify Apps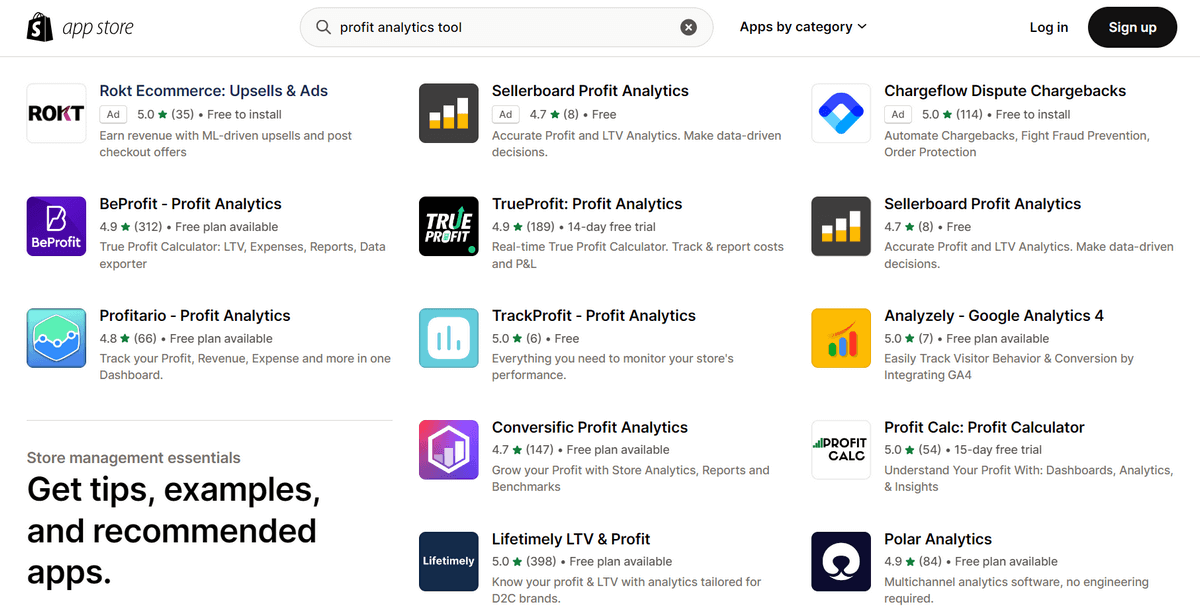 Shopify apps improve and expand a store's functionality, but their fees are not covered by any Shopify Pricing Plan. As a result, your business needs and use cases will ultimately determine which apps you should utilize and how many.
An average merchant downloads six Shopify apps, and a typical app subscription costs $19 per month. Yet, you can opt for free Shopify apps that offer useful features that may meet your certain needs.
3.4. Shopify Themes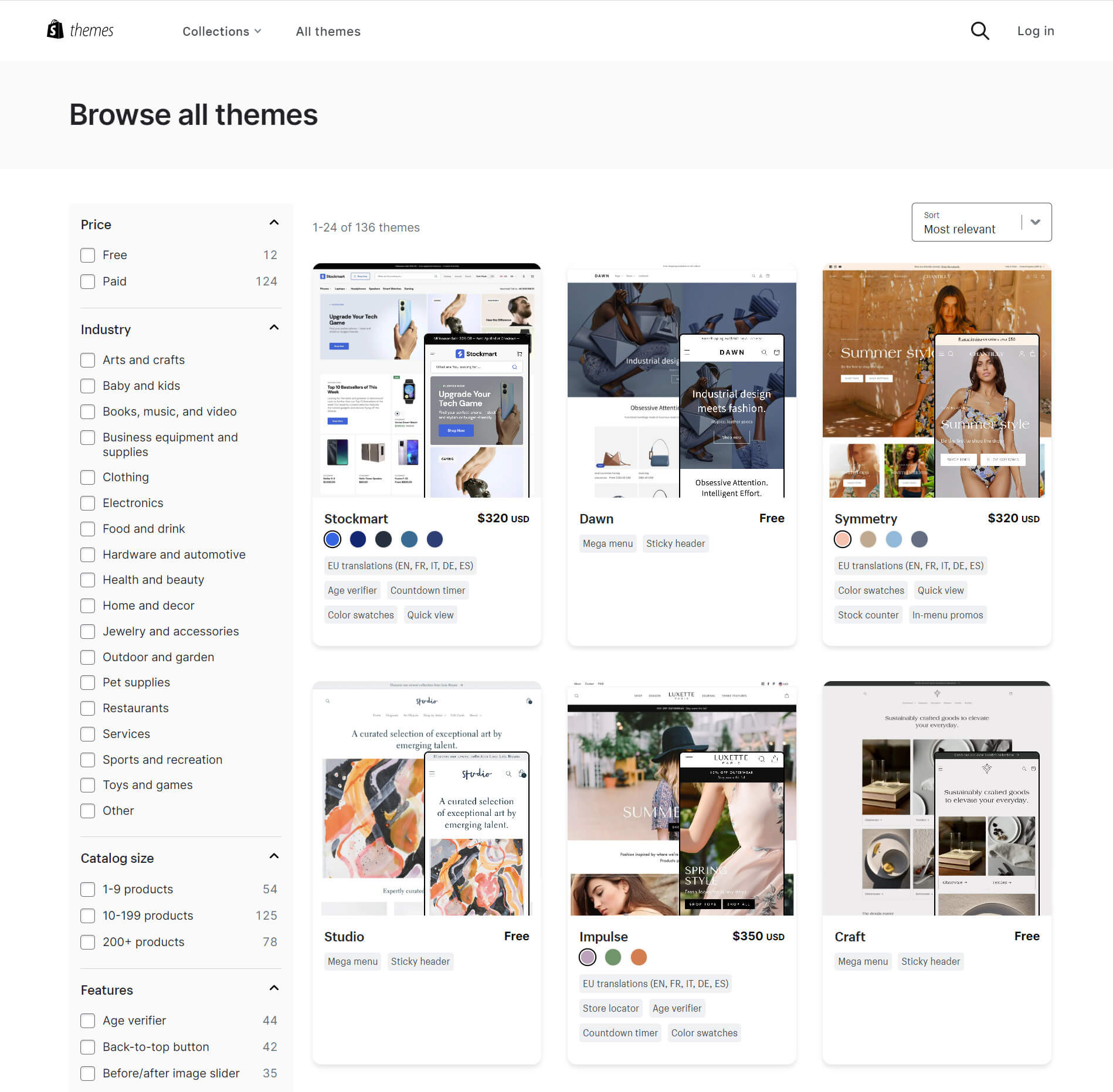 Shopify themes influence how customers view and interact with your website. The Shopify Pricing Plans do not cover Shopify Themes, just like they do not cover apps.
You can find free themes on the Shopify Theme Store or a third-party marketplace while the majority of Shopify Themes require a one-time purchase.
A typical Shopify theme may cost anywhere from $0 to $350. However, if your theme was made by Shopify or a Shopify Partner, you can only transfer it across your Shopify Stores.
3.5. Shopify POS
On the Shopify Advanced Plan, Shopify POS Lite is free, whereas Shopify POS Pro is $89 per store location. This estimate may only be valid for select merchants because Shopify POS hardware investments can vary from one retailer to another.
Shopify Advanced Plan Comparison
Shopify currently has 5 plans: Shopify Starter, Shopify Basic, Shopify, Shopify Advanced, and Shopify Plus. Each plan has its unique strengths and limits compared to one another.
So, in this section, we will compare the Shopify Advanced plan with all of them to let you have a look at how advanced the Shopify Advanced plan is.
1. Shopify Advanced vs. Shopify Starter/ Shopify Basic/ Shopify Plan
It is crucial to weigh your options when choosing the best Shopify plan for your online business. To assist you in making an informed decision, let's examine the differences between the Shopify Advanced Plan, the Shopify Plan, the Basic Plan, and the Shopify Starter Plan.
| | | | | |
| --- | --- | --- | --- | --- |
| | Advanced plan | Shopify plan | Basic plan | Starter plan |
| Pricing | $399/month | $65/month | $25/month | $5/month |
| Transaction Fees | 0.5% per transaction | 1% per transaction | 2% for all payment providers | 5% per transaction |
| International Commerce | Yes (Shopify Markets) | No | No | No |
| Staff Accounts | Up to 15 | Up to 5 | Up to 2 | Only 1 |
| Number of Shopify Locations | 1000 | 1000 | 1000 | 2 |
| Shipping discounts | Up to 88.5% | Up to 88.5% | Up to 71.5% | N/A |
| POS Integration | Yes (Seamless integration) | Yes (POS Lite) | No | No |
2. Shopify Advanced vs. Shopify Plus
Two of the most popular choices when choosing the best package for your business to use on the Shopify platform are Shopify Advanced and Shopify Plus. Both of them offer advanced features and high levels of support, catering to various business needs.
For the sake of you as you consider choosing between these two strategies for your eCommerce business, let's analyze their significant distinctions.
Shopify Advanced
Shopify Plus
Pricing

$399 per month

Starting from $2,000 per month

Custom prices based on the size and needs of the business

Scalability

Enhanced scalability that is geared toward developing businesses

Developed to manage large-scale businesses

Customization

Large selection of customization options for the online store

High levels of customizability

Reporting & Analytics

Solid reporting tools for data-driven decision-making

Advanced analytics for detailed understanding

International Commerce

Shopify Markets for efficient global selling

Support for global sales combined with regional expertise

Security

Essential security elements like fraud protection and SSL certificates

Features of enterprise-level security

Shopify Flow

Available

Available

Launchpad

N/A

Plan and carry out promotions and flash sales

Shopify Scripts

N/A

Make specialized scripts for specialized functionality.

Wholesale Channel

N/A

Dedicated platform for B2B and B2C sales management

Customer Support

Standard support services

Dedicated account management and top-notch assistance
Who Should Go for the Shopify Advanced Plan?
Shopify Advanced plan is made for businesses that sell a lot of products both online and offline and require more sophisticated functionalities. Most likely, a store earning between $110,000 and $1,000,000 will benefit from this plan the most.
Other specific scenarios where picking the Shopify Advanced package might make sense include:
When you require more sophisticated reporting features
When you are not eligible for Shopify Shipping
When automatic computations and collections of import taxes would be advantageous for your international business
Conclusion
After delving into the Shopify Advanced plan review, you can see that this plan offers you access to sophisticated features and the ability to sell across different markets in the world effectively.
It is ideal for well-established businesses rather than the new ones. However, if you have a huge budget and a customer base built from your past business, whether online or offline, you can consider giving this plan a try!