If you're looking to add some life to your Shopify homepage, adding a video is a great way to do it. Not only can it help you showcase your products and services, but it can also increase engagement and conversions.
In this guide, we'll walk you through all the steps on how to add video to Shopify homepage, with and without using YouTube. Let's get started!
Why Do You Need to Add Video to Shopify Homepage
Before we dive into the steps, let's take a look at some of the benefits of why you should know how to add videos to your Shopify homepage.
According to research, websites with video content have a 41% higher click-through rate than those without video. Additionally, video can help increase the time visitors spend on your site, which can lead to higher engagement and conversion rates.
A video on your homepage can also help you communicate your brand's message quickly and effectively. It can help you showcase your products in action and highlight their unique features. Moreover, a video can help establish a personal connection with your visitors, making them more likely to remember your brand and return to your site in the future.
Look at how Cowboy integrated videos into their Shopify homepage: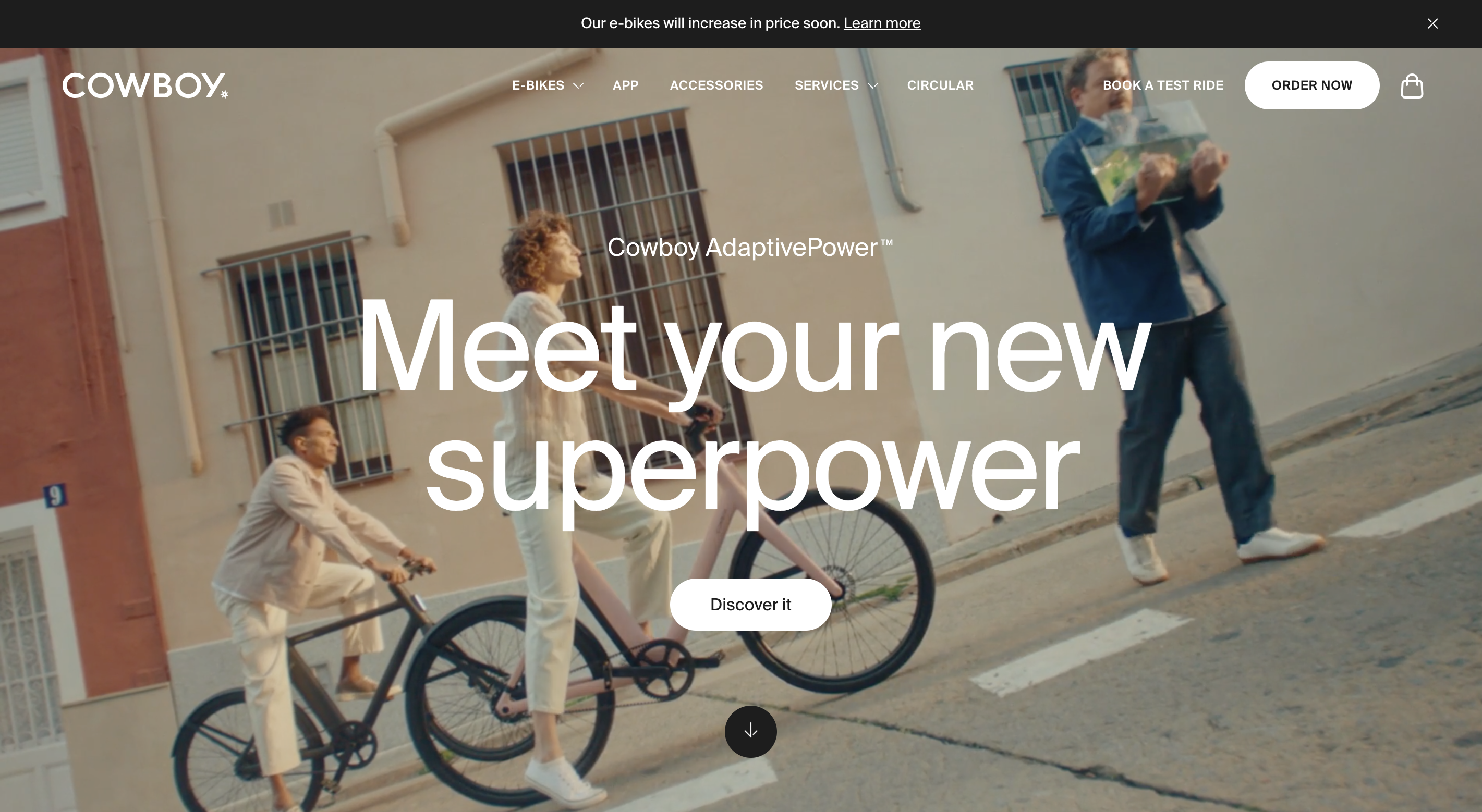 How to Add Video to Shopify Homepage (With YouTube)
Now that we've covered the benefits of adding videos to your Shopify homepage, let's dive into the process of actually adding a video. Here's how:
Step 1. To get started, log in to your Shopify Admin panel.
Step 2. Once you're logged in, from the left sidebar or the search bar under the "Sales channels" category, select "Online Store".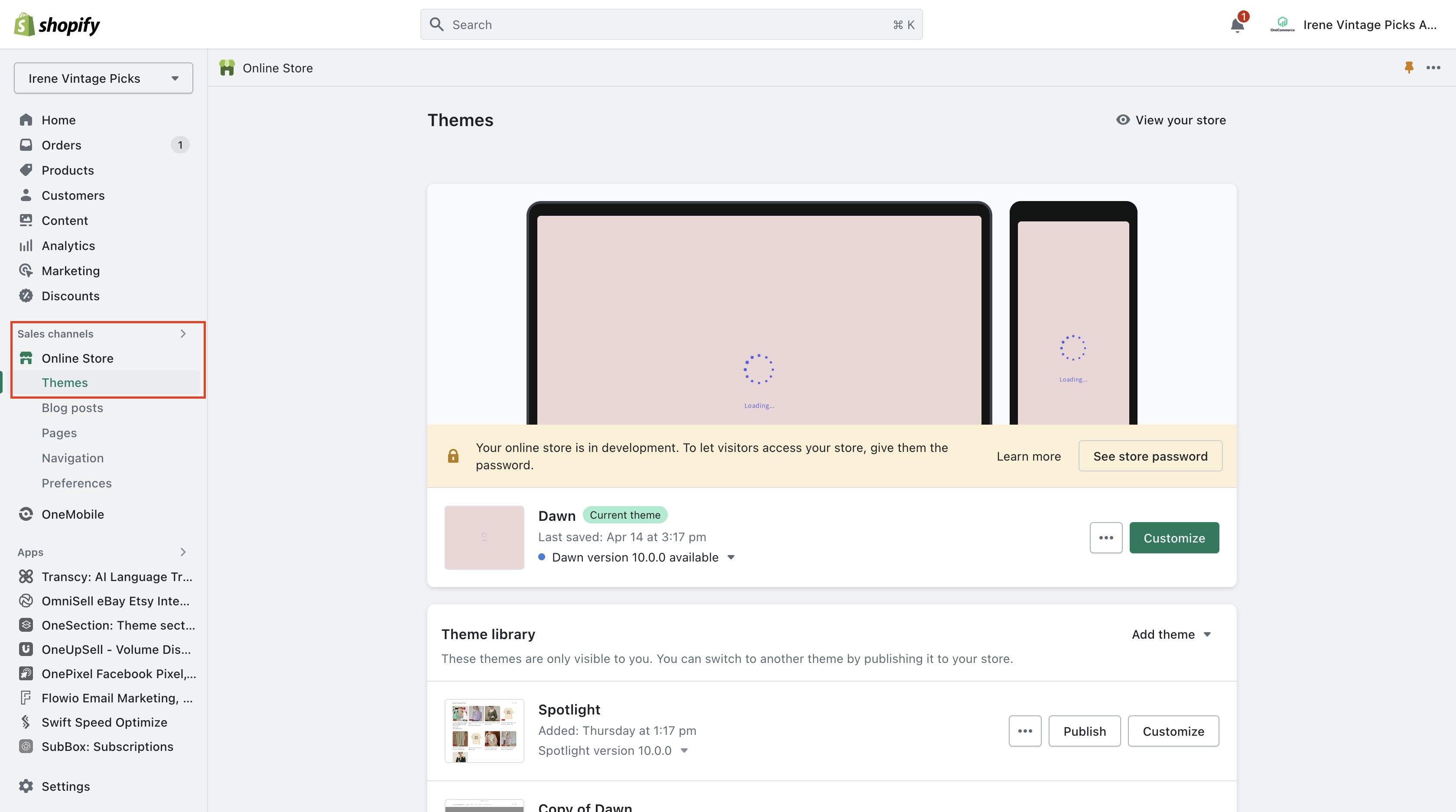 Step 3. Next, you'll need to "Customize" your current theme to access the theme editor.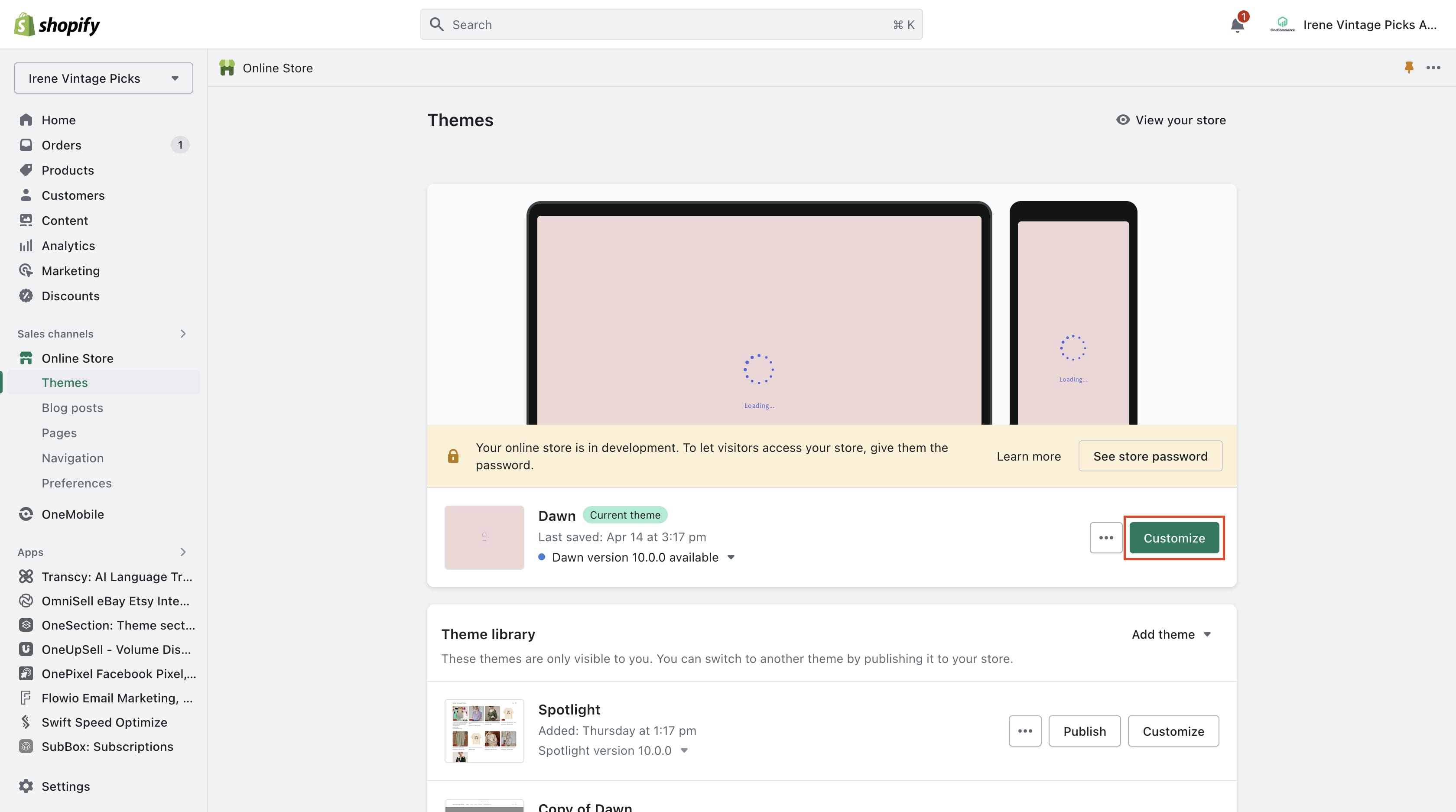 Step 4. Once you're in the editor mode, navigate to the "Template" section and select "Add section".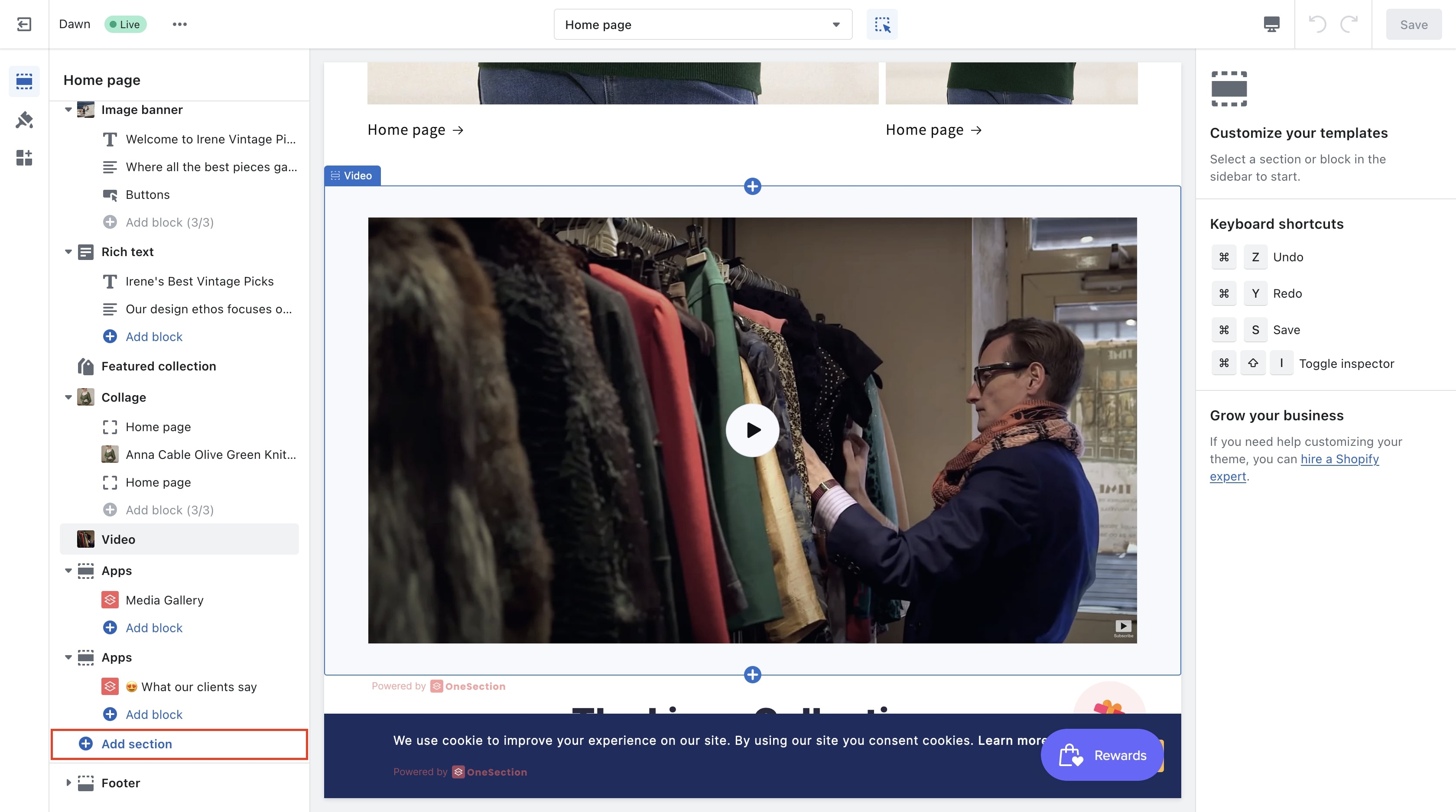 Step 5. In the "Search sections" bar, type in "Video" and select it.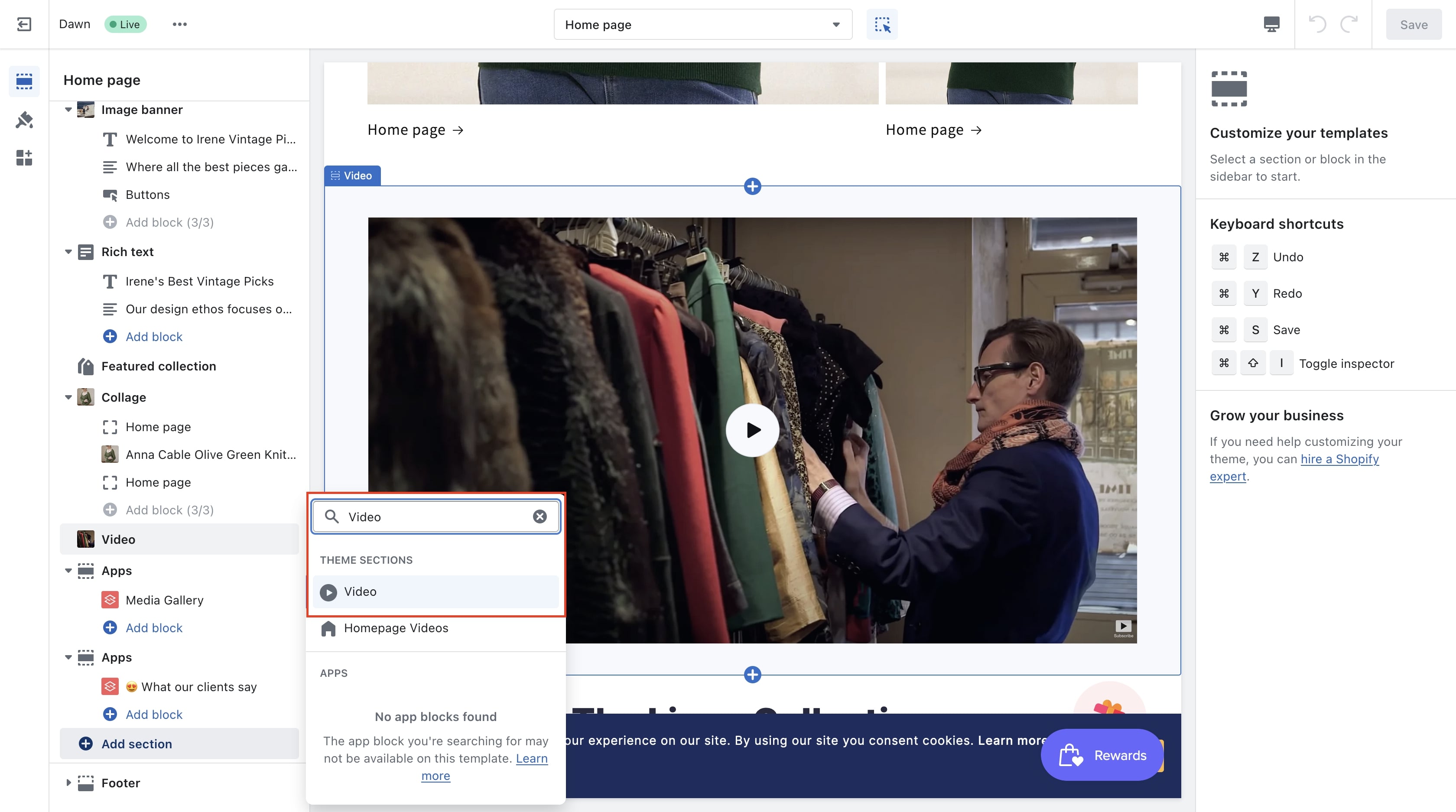 Step 6. Enter your video YouTube URL. Once the download is complete, your video will appear on your homepage. Please note that Vimeo link can also be accepted in this case.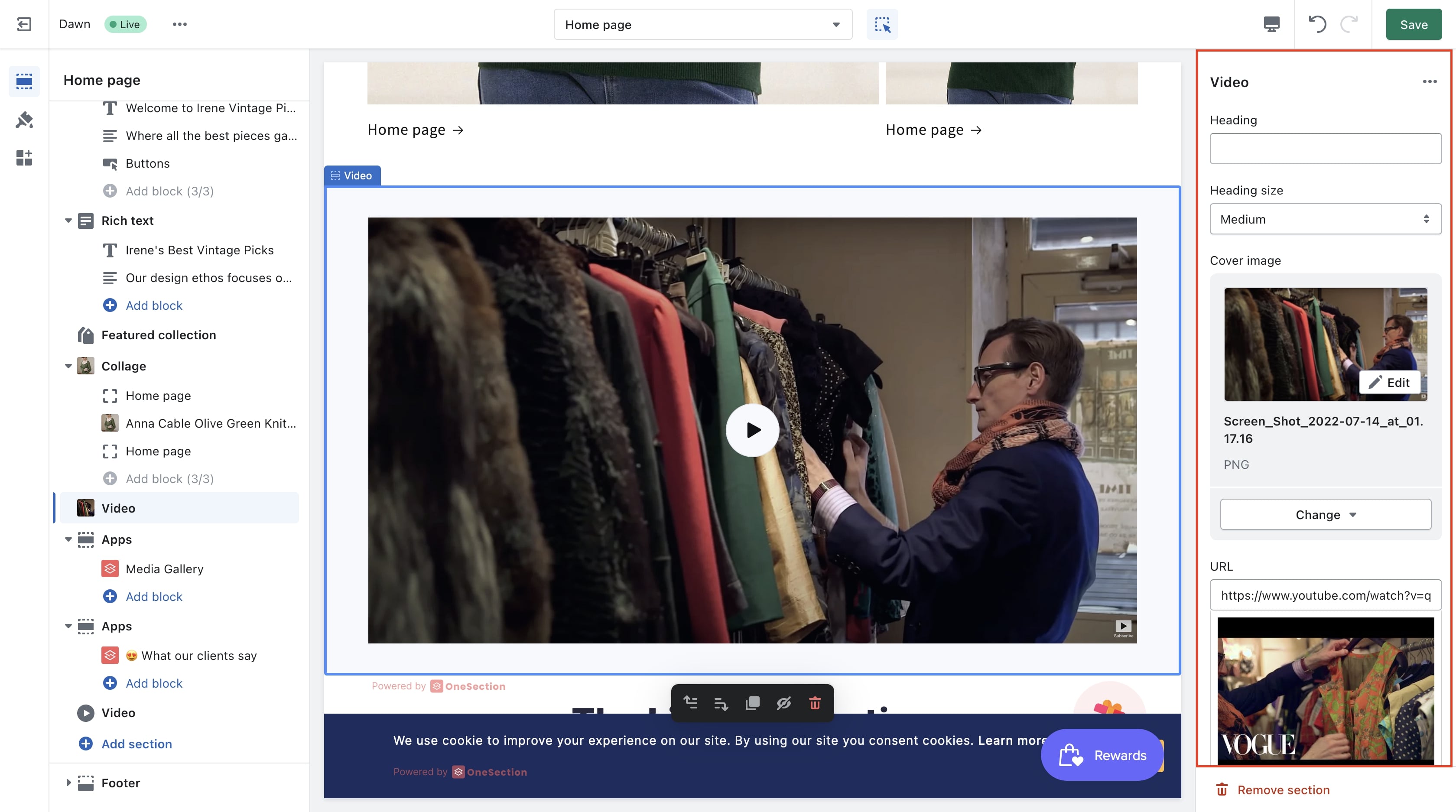 Step 7. Click on the Video section to customize its content.
How to Add Video to Shopify Homepage (Without YouTube)
If you don't like uploading your videos to YouTube or the process may be too difficult to understand, this is how you add a Video to Shopify homepage without YouTube:
Step 1. Once you're logged in, find the "Content" tab on the left sidebar of your dashboard.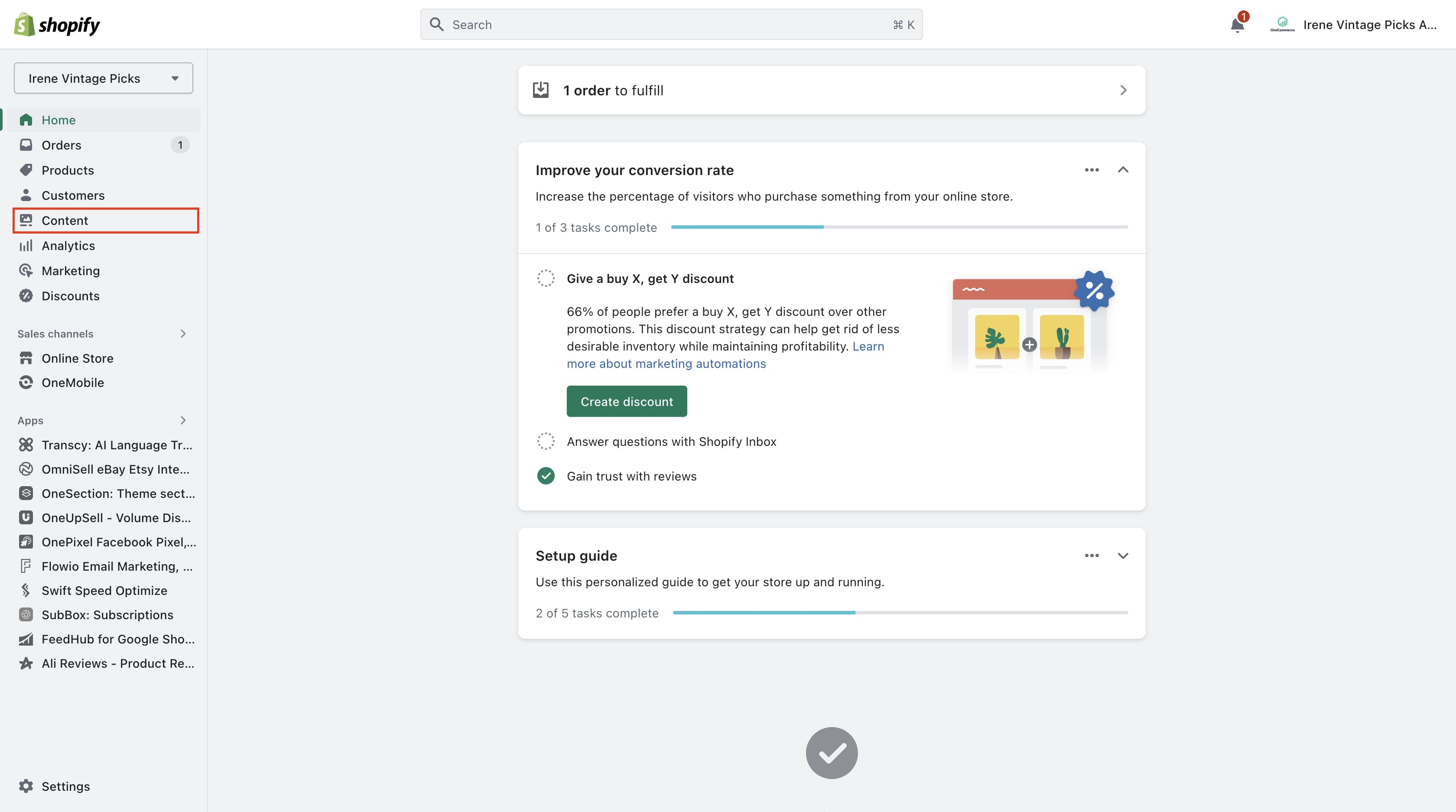 Step 2. Under the "Content" tab, click "Files" to view all of the files you've uploaded to your Shopify account.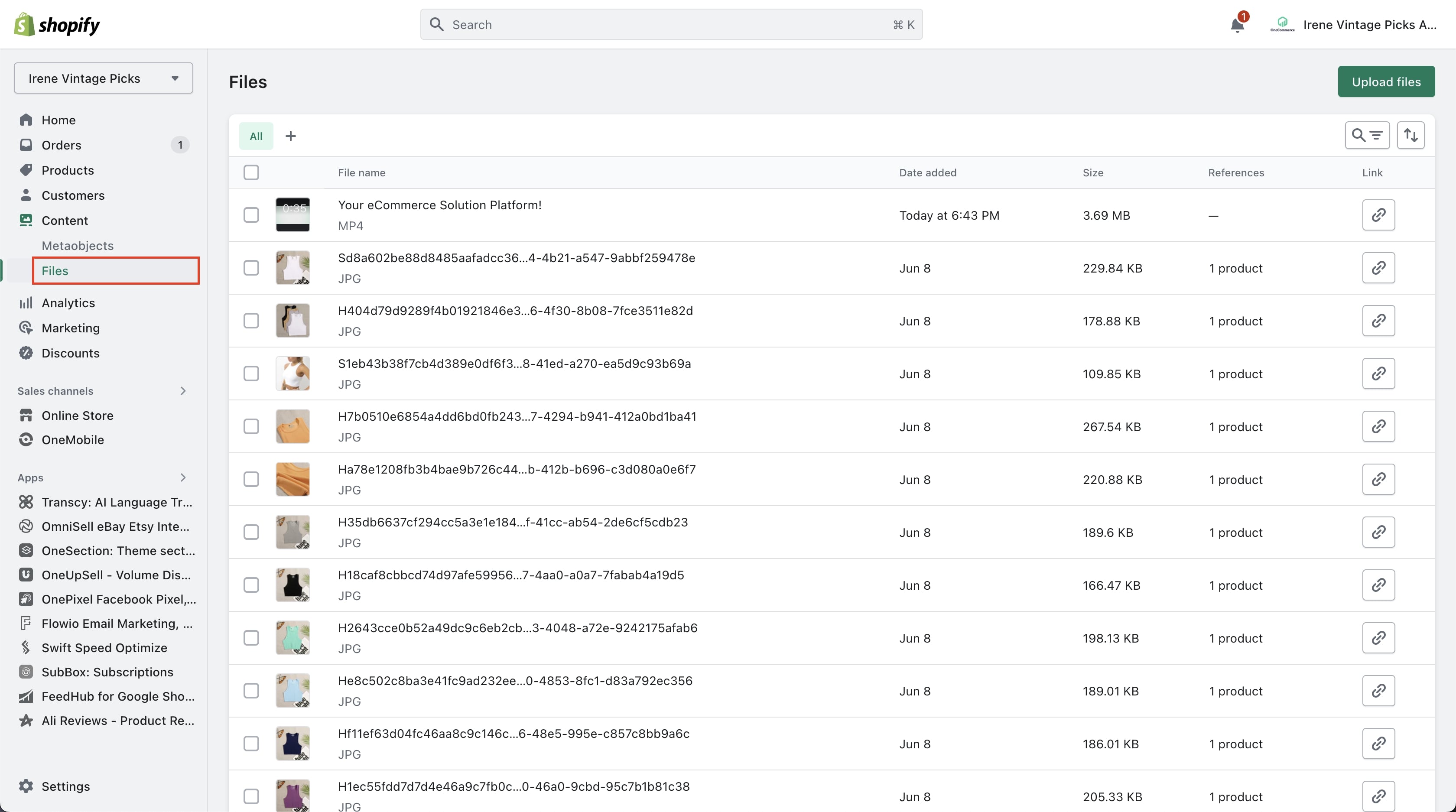 Step 3. Select the video to upload by clicking the Upload files option, then click Open.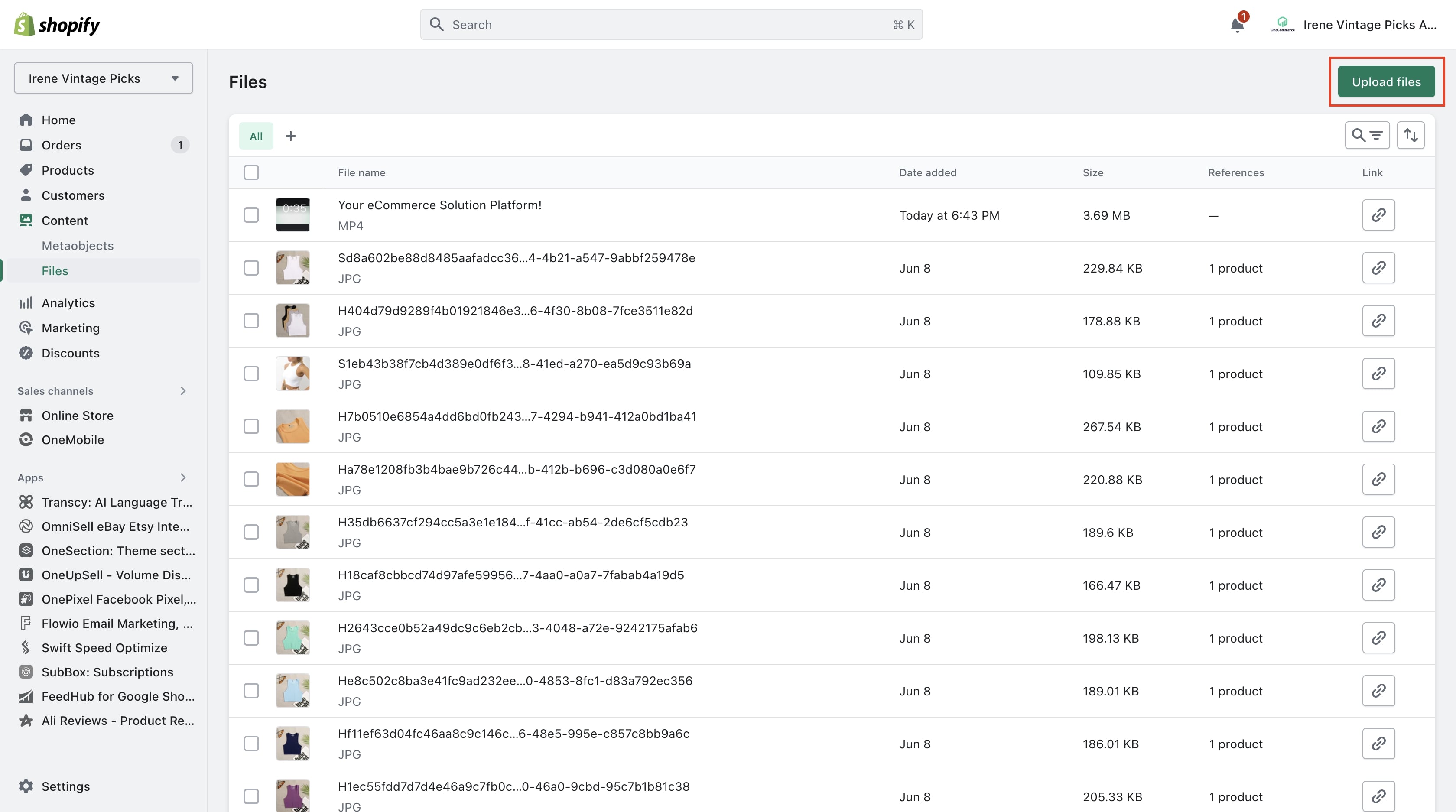 Please note: You can only upload videos that are up to 10 minutes long and 1GB in size.
Once you've finished uploading your video, access Shopify theme customization by repeating Steps 2 to Step 5 in the previous section: How to Add Video to Your Shopify Homepage (With YouTube).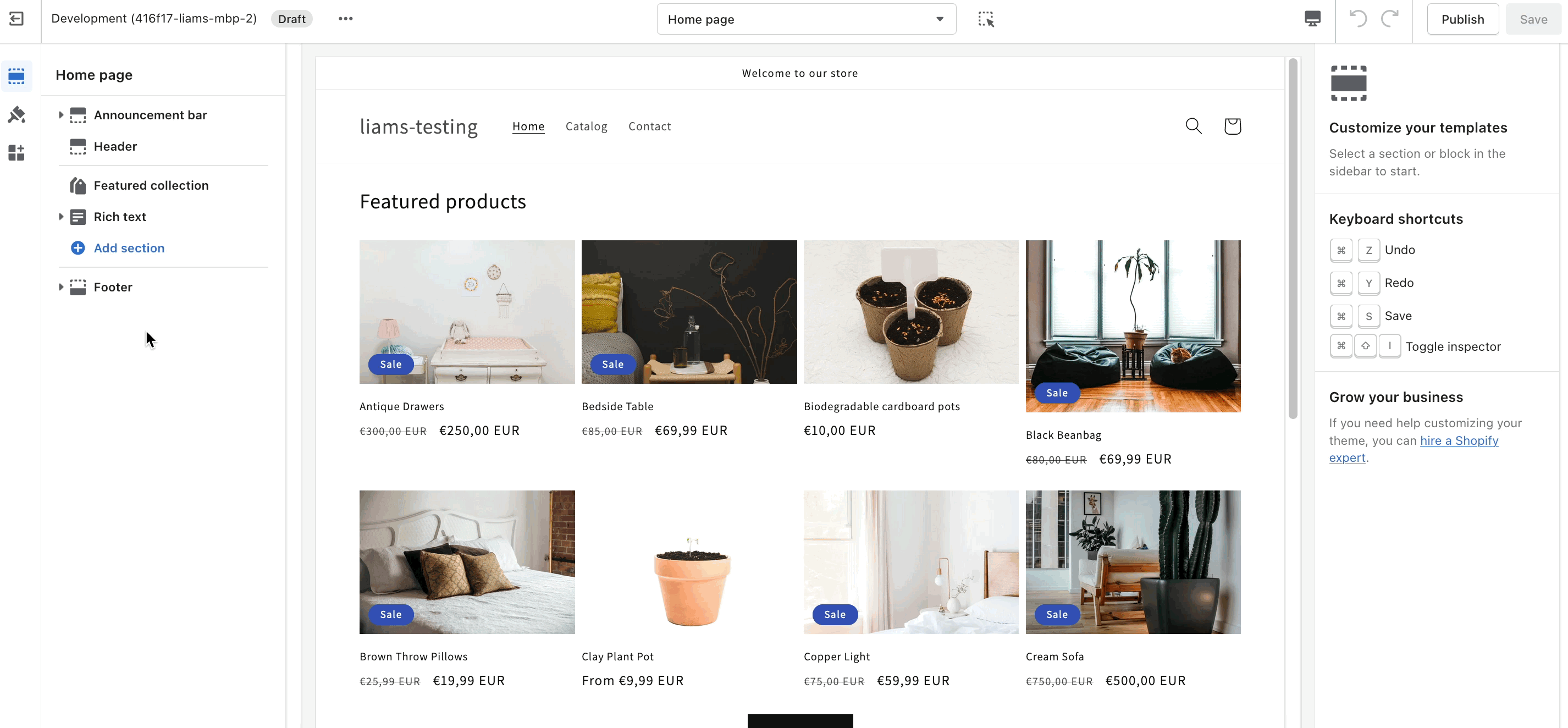 Final words
In short, adding video content to your Shopify homepage can be a game-changer for your online store. By following the steps on how to add video to the Shopify homepage outlined in this blog post, you can effectively engage your audience, enhance your brand identity, and ultimately boost conversion rates.
Remember to choose high-quality videos that align with your brand's messaging and aesthetics, optimize them for fast loading times, and strategically place them on your homepage to capture attention.
Whether you're showcasing product demos, customer testimonials, or brand storytelling, video has the power to create a memorable and immersive shopping experience for your customers. So go ahead and harness the power of video to transform your Shopify homepage into a captivating visual journey that leaves a lasting impression on visitors and helps drive sales.