Each Shopify business has unique demands for management and development that change over time. Therefore, thousands of Shopify apps have been created to date to help them launch and operate businesses, boost sales, scale up and retain customers. 
As a Shopify merchant, you can find all types of apps in the Shopify app store, which can be thought of as your personal advisor. 
This article will provide you with a comprehensive overview of the Shopify app store and how to select the best apps for your business. Let's get started now!
Learn more about Shopify here:
What is Shopify app store?
Shopify app store is a place for Shopify merchants to discover apps that help them grow their business. 
There is a huge collection of apps that have been developed to run with Shopify. With various apps available, there is bound to be one that can assist you with whatever you require.
The Shopify app store is arranged by categories and includes a powerful search feature and suggestion algorithm to assist merchants in finding the apps they require.
Thanks to that, it may take just a little amount of time to find the right apps for your store and set them up.
What are the benefits of using Shopify app store?
The Shopify App Store is made alive to facilitate the development of your business, so you can be sure that when using it, you will receive the amazing benefits, including:
1. Massive ecosystem of third-party apps
The Shopify app store is a goldmine of functionality that you can add to your business. You can add reviews, loyalty programs, and customer wishlists, as well as get detailed statistics.
You can also print labels, packing slips, and connect with bookkeeping software, shipping programs, or social media sites, let alone all of the marketing apps available. 
Over the last few years, the Shopify app store has grown from 2,000 apps to nearly 8,000
says Dan Doughty, founder of Dripshipper. So whatever you want, there's probably an app for you.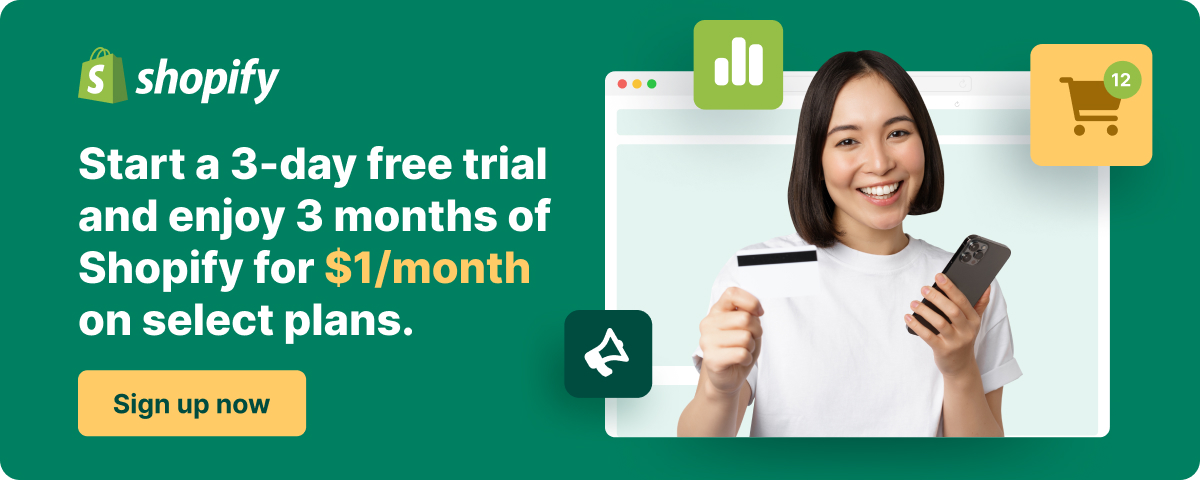 2. Budget-friendly price points
Instead of hiring a specialist to help you with professional Shopify app development services that drive business growth, you can easily find tons of free apps with amazing features in the market. Even with the paid apps, the price is very reasonable.
3. Strict requirements that ensure the quality of the apps 
Shopify has created the requirements to evaluate all apps distributed through the Shopify app store. These requirements apply to both listed and unlisted applications. 
They are designed to provide the best possible experience to users throughout the app's lifecycle, from installation, onboarding, to functionality, and quality. When app developers submit their own apps, they must follow them to ensure that the app review procedure is completed.
4. Leveraging the benefits of Shopify apps to drive business growth
The Shopify app store is home to thousands of beneficial apps that help you set up, run & grow your businesses. You can get the most out of your eCommerce business by integrating a few apps that provide the functionality your store and website require. And when looking for tools to expand your store, you will be at ease.
How to pick the best apps from Shopify app store?
It is now time to choose the app that best suits your needs. So, how do you make a smart decision? In fact, the Shopify app store displays all of the information you need. 
The price lists, descriptions, reviews, and documentation for Shopify apps are available to provide you with what to expect from an app. Yet, there is still work to be done before you can select the best applications for your Shopify store.
1. Know your requirements
To begin your search for the best Shopify apps, you should have a business strategy in place, which tells you what you need to develop your store. Then, you can find and integrate apps that meet your needs.
Some merchants may want to establish credibility or convert traffic into subscribers, while others may want to increase customer loyalty. So by doing that, you can avoid aimlessly browsing various collections and categories on the Shopify app store in the hopes of finding an app that captures your eye.
2. Search the keywords on Shopify app store
After knowing what kind of Shopify apps you are looking for, you can start browsing the Shopify app store. There is a search bar for you to input the keywords. After that, the relevant results will be displayed for you.
For example, if your store is having high traffic but low conversions, you can search for "abandoned cart" or "exit intent". Or if you want to find a store editor program, you can type "website editor," "website builder," "website tools," and so on into the search bar.
Following that, Shopify will provide you with adequate results in a timely manner. Now you can shortlist your options and only pay attention to the most suitable ones.
Pro tips:
Test a few keyword variations before making your final decision.
3. Check the app price
As the majority of Shopify merchants start with small budgets, they frequently search for free apps. However, the main motivator for selecting an app should always be its ability to fulfill the business needs. 
Hence, you should be willing to pay a certain amount to achieve the most desired results for your business. You can plan how much money you are willing to spend on greater efficiency, better usability, improved reporting, or whatever it is you want to achieve. 
The price of the app is primarily determined by whether it is a custom-built app for a Shopify customer or a public app for the Shopify app store. Furthermore, it is determined by the tasks it is used for, such as inventory, marketing, finances, sales, and customer support, as well as its effect on business results and processes.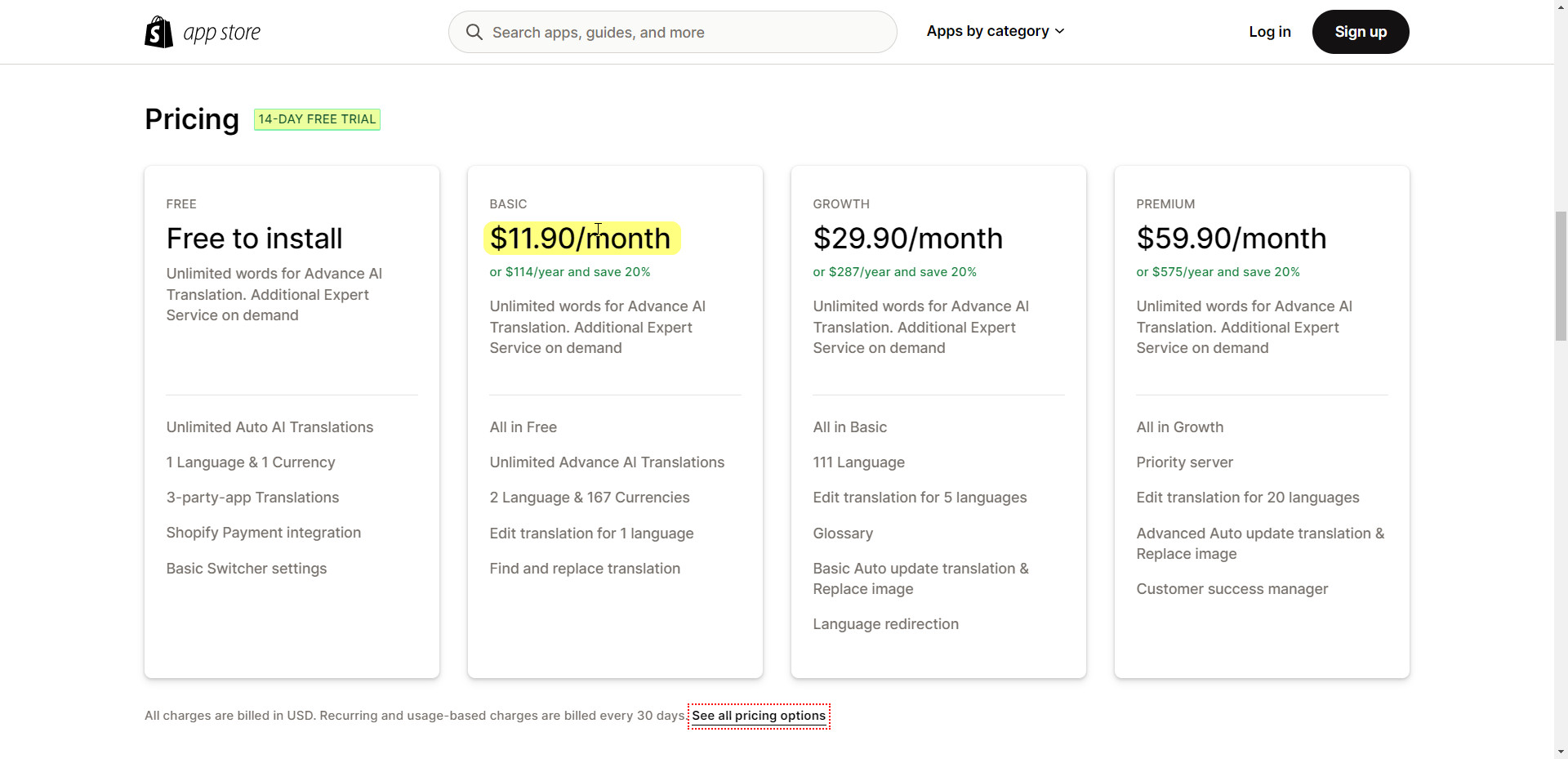 So, you'd better compare pricing plans, consider total app pricing, and include any extra costs associated with implementation or usage to make a proper plan.
Overall, setting a budget in advance raises the number of Shopify applications you can choose from. In the end, if a free app meets your requirements just as well as a paid one, that is fantastic! However, going with a free app often costs you more money and time down the road.
4. Read the reviews and apps documentation
Customer reviews are an important factor to consider when choosing an app from the Shopify app store. According to an Apptentive study, 79% of users read reviews and check star ratings before downloading an app. 
App reviews inform you of what customers love and detest about the app, as well as whether or not they encounter any bugs or problems. What's more, they provide information about the users' interactions with the developers behind the app. It is an indication of how they will support you. 
The more reviews you read, the more clues you get, which means you can make more informed choices. Thus, we suggest reviewing and analyzing ratings, reviews, and responses carefully.
5. Install the apps to your store
Honestly, installing an app from the Shopify app store is too simple. Instead, it is critical to understand what occurs after doing that.
When you install an app, you will grant it access to your site. Most of the time, you give the app access to your orders, theme files, product details, and many things else. That may appear frightening, so it is best to make a backup of your Shopify files before continuing. 
Then, you will select a payment plan that will take effect after the free trial period expires. Many plans have variable rates that vary depending on the number of customers, orders, or even their own credit system. 
Thus, learn and understand the costs you are agreeing to before proceeding to avoid costly surprises in the future.
Top 5 Shopify apps that you should not miss 
There are tons of apps in the Shopify app store and the number is growing fast. It is great since you have more options to choose from but it is also challenging. You may struggle to find your favorite because there are too many options that can be of your interest.
Hence, to save you time and effort, we have curated a list of top 5 apps that can help you operate effectively in different aspects of your eCommerce store.
The Ultimate Sales Boost app is one of the front-runners in the increasing conversion and sales niche from the Shopify app store.
It uses the sense of urgency to boost conversion. You can add this tool to product pages, collections, and even your store's homepage to increase sales throughout the entire checkout process.
The app includes features such as countdown timers, limited stock warnings, and sales sticker image labels to encourage customers to finish their purchases.
What's more, there are some interesting features such as buy-one-get-one-free checkout, a payment gateway icon on the product page, geo-location targeting, a confidence badge, and a free shipping message on the product page.
Speaking of pricing, you will have a free plan with some of the most basic features. If you want to commit to this app, you can select any paid plan beginning at $9.99 per month.
2. Best Shopify app for customer support: Tidio
Tidio is a full-package live chat and chatbot tool that enables you to reply to customers via chat or messenger from a single inbox. This app is also simple to install. According to the developers, adding Tidio to your Shopify shop takes less than 30 seconds.
Some of the key features offered by the app are live chat, multi-channel chatting, customization and especially chat bots. These bots are available in dozens of programming templates, which can be easily compatible with your Shopify themes. 
When it comes to pricing, Tidio's free plan is available to Shopify merchants. However, if you want some of the more advanced features,  you need to pay more for its paid plans, starting at $19 a month.
3. Best Shopify apps for SEO optimization: SEO Manager
SEO manager offers over 20 features that are specially designed to make the process of optimizing your store much easier.
The app's features can assist you with Google speed integration, sitemap administration, keyword suggestions, structured data creation, and Google mobile-friendly testing, among other SEO practices.
There is only one paid plan that starts at $20 per month. Yet, you will have a 7-day trial period to test the waters and decide if you want to commit to the app.
4. Best Shopify app for marketing: Omnisend
Omnisend offers you an omnichannel marketing automation tool designed specifically for eCommerce. This marketing tool is packed with powerful features that help online marketers build stronger relationships with their customers. 
The app lets you add multiple channels to the same automation process, including email, SMS, web push notifications, Facebook, WhatsApp, Viber, and more. 
Besides, Omnisend makes browsing and cart abandonment messages a breeze. With its outstanding email capture features, list building is much simpler.
The most interesting feature is smart segmentation. This allows you to send the right message to the right person at the right time. So, marketers can ensure that their messages are always relevant thanks to this ultra personalized targeting and omnichannel features.
You can start using the app with the Free plan but there are some limits. Otherwise, you can have more advanced and exclusive features that are obtainable for those on the paid plans, starting at $16 a month.
5. Best Shopify app for business finance management: TrueProfit
TrueProfit is currently one of the best Shopify profit tracker apps in the Shopify app store. Developed by OneCommerce, it is a fast and simple tool for instantly tracking and closely monitoring your store's performance at any time and from any location. 
Specifically, you can measure and oversee your COGS, shipping, handling, transaction, and custom costs, as well as ad metrics (Revenue and ROAS) on Google, Facebook, TikTok, Snapchat and Pinterest.
And the best part is that this Shopify app will automatically track all of the above metrics in real time. This means you will have a clearer picture of your recent business performance so that you can make any necessary changes immediately.
Last but not least, you will have better insights into each product's profitability. Then, you can determine which items or bundles are selling well and which are not, helping you to make data-driven business decisions.
In terms of pricing, there are 3 paid plans you can choose from: Basic ($19.95/month), Advanced ($39/month) and Ultimate ($69/month). You also have a 14-day free trial to experience the app.
Conclusion
Overall, our blog has provided you with information about the Shopify app store and how to install an app in your online store. Furthermore, you have discovered the 5 best apps for easily managing different aspects of your online business. 
So, by the conclusion of this blog, you may have understood how to make the best use of the Shopify app store for your use case in order to increase sales.