Launching your very own Shopify print on demand business is one of the best ideas to make money on Shopify. In fact, Shopify reports that print-on-demand retailers can make a profit margin of approximately 15% to 20%.
Generally speaking, it is an easy and low-risk approach to launch your own business and sell things with your original designs, especially when you are creative and have an eye for design.
Success is in your hands as long as you know how to start and run your business properly. Therefore, we are here with our guide for any beginner who wants to own a profitable Shopify print on demand business.
What Is Print On Demand (POD) And How Does It Work?
Simply put, working with a supplier of white-label goods (such as caps or tote bags) to personalize those goods and sell them on a per-order basis under your own brand and with your own designs is known as a Print on Demand (POD) business.
In a print on demand business, there is no need to buy in bulk or keep any inventory on hand because you don't pay for the product's cost until after you have actually sold it. In other words, your supplier takes care of everything following the sale, including digital printing, order fulfillment, and shipment.
All you need to do is find buyers and you gain the difference between the price you sell and the price the supplier charges you for that product.
Let us give you an example.
Imagine you find a supplier providing plain, unadorned items like T-shirts, mugs, clothing, phone cases, towels, and so on. Then, you can decide to sell one of those items to customers with your unique design on them.
As a seller, you just need to display the items on your website and when an order comes in, your providers will process it for you. The design you sold is printed, shipped, and you keep the profit.
In fact, print-on-demand business model can be used for:
Testing a business idea or new product line without the risks associated with purchasing inventory. It can work well as a side business.
Making profits from the audience base you have established. For example, if you are a YouTuber or TikToker who prefers to spend your time creating rather than completing orders.
Producing unique goods for a certain market, such as T-shirts for cat lovers.
Printing one-off or small batches of POD T-shirts, books, shoes, purses, wall art, phone covers, clocks, laptop skins, mugs, and other merchandise to make special gifts for customers.
Testing your ad creative to determine which designs and products are most popular without having to pay the whole cost of the goods up in advance. You can then double down on the creative and raise your ad expenditure if you receive a significant number of orders.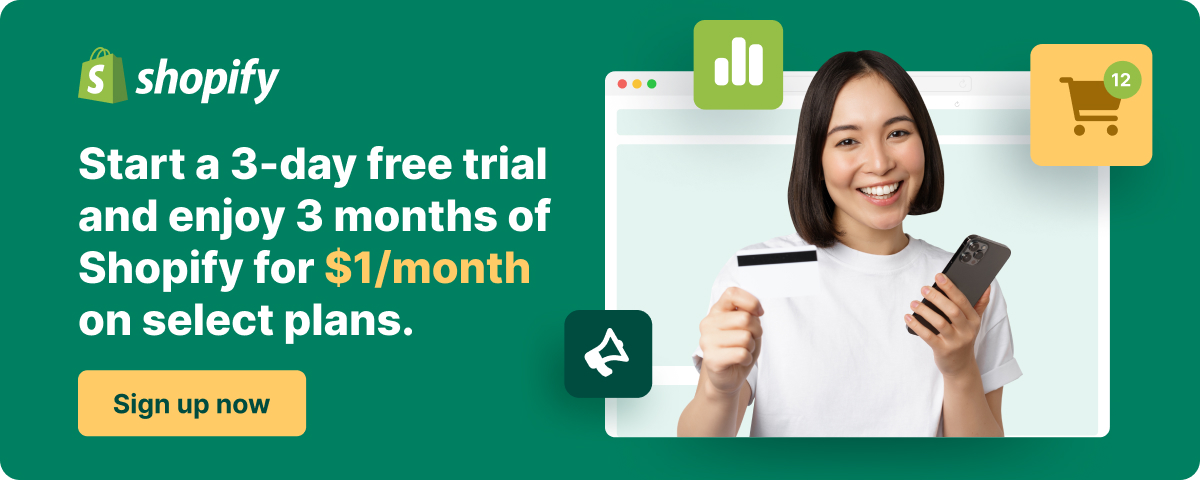 Why Should You Do Shopify Print On Demand?
Shopify is one of the most popular online platforms to get you to explore the world of eCommerce. It offers fantastic features that will help you start up your Print on Demand business.
Here are several reasons why you should run a Shopify print on demand business:
Simplicity: Shopify makes it easy to launch an online store with tips to help you succeed with your Print on Demand Shopify store. Its tools are simple to use and intuitive so that both eCommerce newcomers and seasoned veterans can use them. This is a huge bonus because it saves a ton of effort and makes it simpler to tailor the experience for you.
Budget-friendliness: When it comes to selecting a good platform to start with, price may be the most important factor. For most merchants, a Shopify Print on Demand business is more affordable than one on other large platforms. There is little setup and running cost of the Shopify pricing plans, you can just pick one that works for your needs and budget.
Huge and constantly expanding market: Shopify has expanded in terms of demographics. The Shopify marketplace is expanding rapidly in many nations around the world. You can leverage this opportunity to expand your business to reach different types of customers.
Customization: It is a piece of cake to build a stunning and unique online store with Shopify thanks to the availability of free and premium themes in the Shopify Theme Store. For those who know how to use code, each theme is completely changeable and responsive.
No Product Limitations: Whatever your niche, there are no restrictions on the things you can sell on Shopify.
Third-Party Apps and Plugins: Apps and plugins for Shopify are essential for success with print-on-demand. Fortunately, the Shopify App Store offers everything you want to successfully promote to your target market and become a successful retailer.  There are both free and premium Shopify Print on Demand applications available to help you increase the functionality of your store.
Multi-channel selling: Shopify is the finest option for multi-channel selling; you can sell through numerous channels while managing everything from a single location. Shopify's multi-channel functionality makes it simpler for you to oversee and market your goods across all sales channels. You can integrate Shopify with sales channels like Facebook Shop, Messenger, Instagram, Amazon, eBay, Etsy, and more.
💡Check out other useful pieces of content about print on demand that we spend months to investigate! 
Step-by-step Guide On Starting A Shopify Print On Demand Business
Now that you have decided to own a Print on Demand Shopify store, you now need to learn the necessary steps to embark on this journey. For beginners, nothing is better than a detailed yet simple guide that can help you start from scratch.
Here is the easiest guide on how to start a Shopify Print on Demand business.
Step 1: Set up your Shopify store
Sign up for Shopify and pick a plan to launch your print-on-demand business. You can choose a subscription plan based on your needs or begin with a 3-day trial that you can extend.
The next step is to choose a theme, modify it, add your logo, and set up all necessary product pages as well as extras like an About Us and Contact page. Ensure that your Print on Demand Shopify store appears perfect, then you need to enable Shopify Payments to process transactions.
You are ready to go to the following stage once your Shopify store has been set up.
Step 2: Select a print on demand apps/supplier
After creating a Shopify store, it is time to find a POD app. Make sure to choose a partner that offers you the best quality, selection, speed, and affordability.
The following are well-known Shopify print on demand companies. You should read more about its features and make your decision, here are just some of our recommendations.
POD apps
Key Features
Get App
Printful

Wide range of customizable products
Automated order fulfillment
Warehousing and fulfillment services
Mockup generator for product visualization
White-label packaging option

Install Printful
Printify

Extensive product catalog
Global printing partner network
Competitive pricing
Product customization options
Mockup generator for easy design visualization

Install Printify
Gooten

Global fulfillment network
Wide range of products
Competitive pricing
Product customization options
Automated order processing

Install Gooten
Teelaunch

Simplified user interface
Wide range of customizable products
Fast turnaround times
Real-time order tracking
Bulk order processing

Install Teelaunch
CustomCat

Large product catalog
Easy-to-use design tool
Fast production and shipping times
Multiple shipping options
Transparent pricing

Install Customcat
Step 3: Design your POD products
This is one of the most crucial steps in the process. Your designs set the foundations for your print on demand products, determining who it will appeal to, how you will advertise it, who your competitors are, and whether or not your product will really be purchased.
You have 3 options to do so:
Option #1: The first option is to make them from scratch. If you are proficient in Photoshop or Illustrator, this is wonderful, but it can take some time. Utilizing a service like CreatorAI is a preferable substitute. Using only your creativity, you may create high-quality, royalty-free photos in a matter of seconds. AI will design the image for you once you specify what you desire.
Option #2: The second option is to hire a qualified designer. By doing this, you can make sure that your designs will meet the requirements of dimensions and format for the Print on Demand model. Depending on how skilled your designer is, the cost will vary. Obviously, this option may be expensive for you.
Option #3: The last option is to buy ready-made designs from professionals. Most people will find that this is the best choice. You can buy professionally crafted, niche-appropriate designs that have a track record of selling. Professional designs can be purchased from websites like Fiverr and Etsy.
Step 4: List your products
It is time to start listing your products once your Shopify Print on Demand site is set up and the products are ready to sell!
Let's say you want to ensure that your customers are receiving high-quality goods. In that situation, ordering samples is advised so you can test the products you are selling.
You can also take images of your products while holding them for your listings, sponsored advertisements, or social networking accounts.
Step 5: Launch your store
It is now time to launch your store after you have tested everything, including placing a test order or checking how your store looks and operates.
You will only be making it operational at this stage, not advertising it or anything else. This is known as a "soft launch". This ensures that everything operates as intended, that you are familiar with how it functions, and you are prepared to address any issues.
Asking friends and family to take a look at it and give their opinions is the greatest approach for testing things out. We advise you to stress that this is a brand-new website, and while you value their feedback, you may want them to point out problems or flaws with the site.
Joining Facebook groups that are dedicated to Shopify store owners is another way to find feedback on your business. These communities are frequently able to identify typical problems and errors promptly, and maybe they will tell you how to fix them too.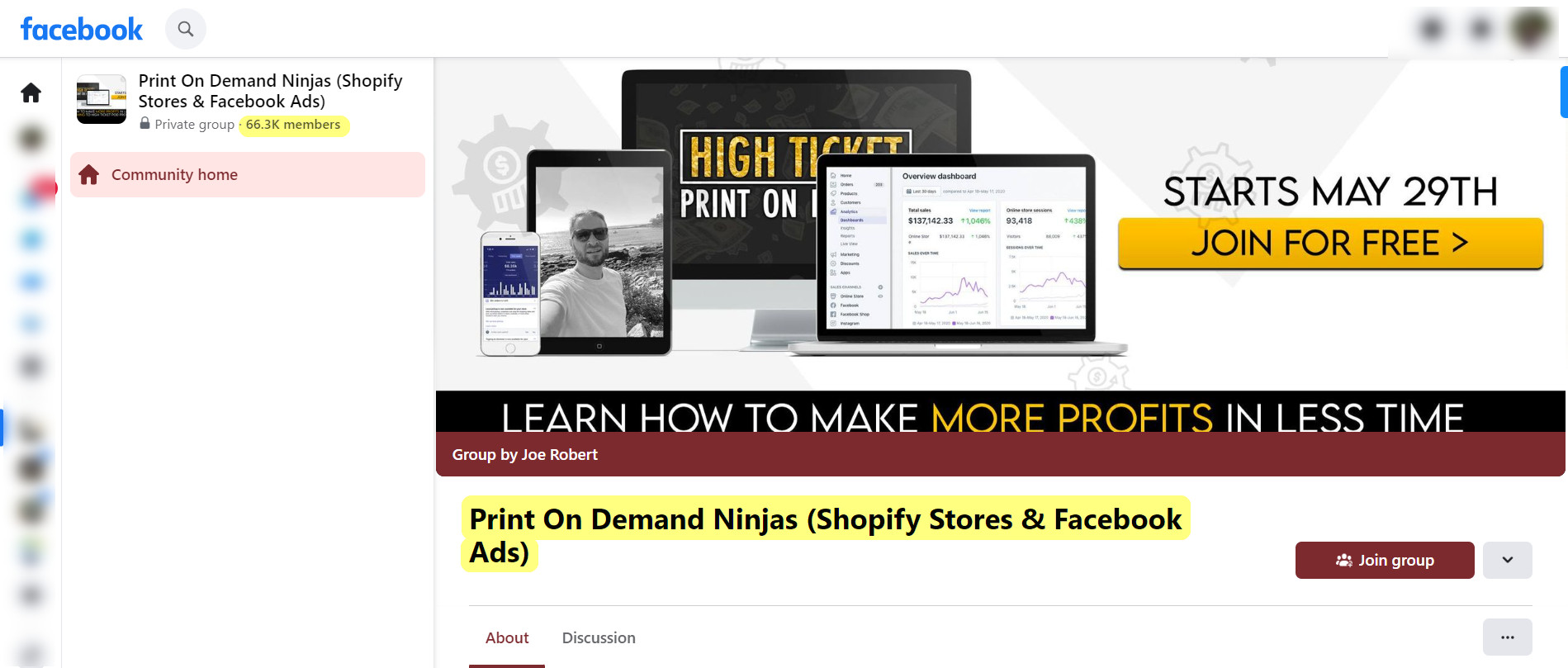 Step 6: Promote the products & Scale your business
It is the right time to advertise and start scaling your Shopify Print on Demand business now that everything is in place, the site is live, and it has been tested.
There are 2 types of advertising you can try to promote your products, including:
1. Google PPC Advertising
The most effective ads that you should utilize are Product-based ads. The most popular source of product-based ads, often known as "PLA" ads or "product listing ads," is Google Shopping Ads.
You can also use product-based advertising to break even or make a loss while trying to attract new customers. After that, you can continue to promote to these customers and benefit from their subsequent purchases.
2. Facebook & Instagram Advertising
Facebook is a fantastic platform to advertise. Due to Facebook's acquisition of Instagram, advertising on the Instagram platform was also purchased by Facebook. This implies that you can run the same campaign and deliver advertisements simultaneously on Facebook and Instagram.
Facebook advertising is quite complicated so you must have a deep understanding of your target audience. Besides, you may discover how pricey it can be.
If you are unfamiliar with the platform, your target market, or how the Facebook Pixel functions, we always advise outsourcing Facebook Ads to knowledgeable Account Managers.
Yet, if you still want to try your hand at Facebook advertising, we suggest starting out with a small budget of $5 to $10 a day and letting it run for a month.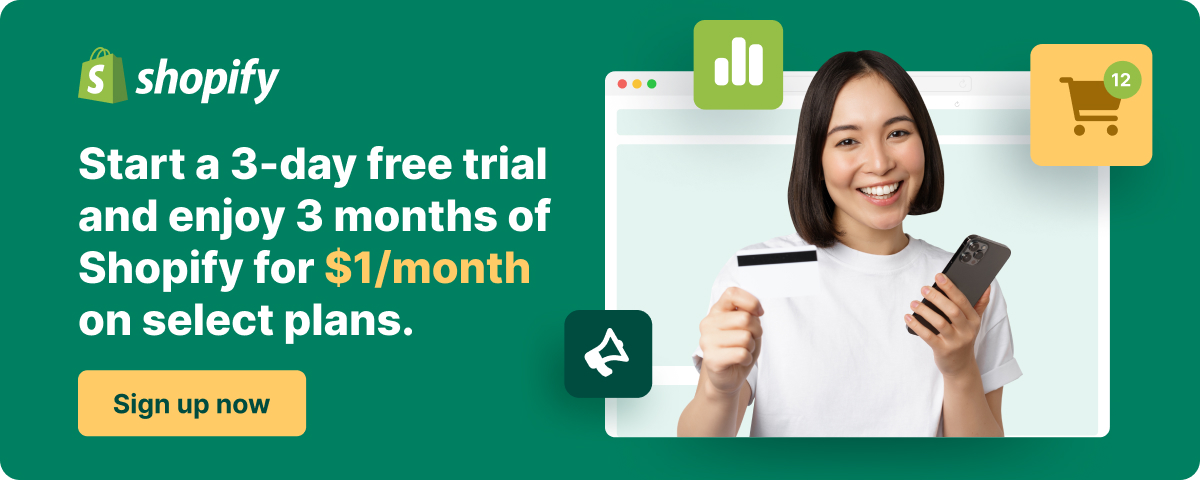 3. Scale your business
Once you have a successful Ads campaign, scaling it comes next. Scaling ads allows you to maintain control over your expenditures in relation to your return on investment.
The expansion of your inventory is the second component of scaling. You can only market your 10 cat-themed shirts to a specific group of people. Typically, that audience is fascinated by cats. For example, you could increase the inventory by 10 more cat T-shirts featuring various breeds.
Adding 10 dog-themed T-shirts to diversify your product line is another strategy to scale your business.
Besides, you could even scale the inventory horizontally by selling the original cat designs on phone cases, pillowcases, mugs, other apparel, and so forth. This can be a good cross-selling strategy for your designs. A cat T-shirt buyer could also be interested in a cat phone case and mug.
Step 7: Make profits!
You will quickly start making sales and rank highly among the top Print on Demand Shopify stores if your designs are excellent and your marketing strategy is spot on. To make sure you continue to make more money, keep an eye on your business and develop fresh designs.
Final words
For new business owners or anyone looking to make money online, especially with Shopify, the Shopify Print on Demand model presents a fantastic opportunity.
There are many white-label goods available that you can match with your own designs. You can expect your store to expand if your business plan succeeds and you begin making a sizable amount of sales.
Ready to create your POD business with Shopify? Start a free Shopify trial today without a credit card.