Shopify is one of the most popular eCommerce platforms that features various useful features for setting up and running an online store easily. However, new beginners with tight budgets usually have questions lurking in their minds: how much is Shopify? And what are the current Shopify pricing plans?
In fact, there are vast online sources that can provide you with all the necessary information but few of them can tell you exactly how much Shopify costs to run in a month.
Yet, our blog will discuss every Shopify pricing plan, other extra monthly fees, and how to choose the most suitable one for your business. Keep scrolling to find out how much you need to put on your budget!
Shopify overview
Shopify is an eCommerce platform that allows you to create an online store. It enables you to sell both online through your own website and in person with a point-of-sale app. It is simple to use for everyone, from novice drop shippers to high-growth D2C brands. 
Shopify has risen to the top of the business since its humble beginnings in 2006 with a high level of satisfaction from its users. When you subscribe to Shopify, you can be confident that you are investing in a legitimate service. 
Learn more about Shopify here:
Is Shopify free? 
Well, Shopify is FREE… for the first 3 days. 
In other words, you can try Shopify free trial for 3 days, with no credit card required. Shopify free trial allows you to test it out for yourself. During your trial, you can create and customize your own store, try out free Shopify apps, and generate online sales if you … got lucky.
After your trial period expires, you must select a paid plan that is appropriate for the size and stage of your business.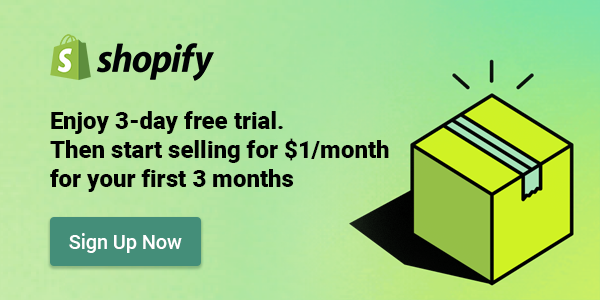 Shopify pricing plans
Is Shopify free? Not really. Then, the next question you should ask yourself is "How much is Shopify?" When selling on Shopify, you must account for a variety of expenses. Let's review them all and see what you can get from Shopify.
If you prefer video form, we have already made an in-depth video breaking down all costs for Shopify. Check it out!
1. Shopify packages
Before diving deep into the Shopify pricing plans, it's vital to note that there are 6 different plans, including Shopify Starter, Basic Shopify, Shopify plan, Advanced Shopify & Shopify Plus plans. 
Starter plan
The Shopify Starter plan is for new merchants who want to sell via social media platforms or messaging apps. In fact, it is a substitution for the Shopify Lite plan. 
In just a few steps, you can launch an online store with an outstanding checkout experience for your customers. Moreover, it allows you to create product links that you can then share everywhere. That makes it easier for your customers to find and buy your products.
It is only available to new merchants and those who have completed their free trial term. Starter offers the basic features available on all plans, plus the following features:
Unlimited products and

bandwidth

Spotlight theme

Manual order creation

Discount codes

Abandoned cart recovery

Analytics tools

Customer support
Basic plan
The Basic Plan is a complete package that includes all of the tools needed to create and operate a new, fully supported eCommerce shop for small businesses. 
It is the cheapest Shopify pricing plan that provides a fully-hosted online store on Shopify. Furthermore, it has a comprehensive set of utilities that allow you to manage all of your products and orders on Shopify. 
The following are some of its useful features that help you manage your store effortlessly:
2 Staff Accounts

Product Collections and Catalogs

Custom Themes and Menus

Dedicated Blog Functionality

Custom Domain

Free SSL (Secure Sockets Layer) Certificate

Different Location Entries

Multilingual Store
Shopify plan
The Shopify plan includes everything in the Starter and Basic plans, as well as a few extra tools to increase your sales and web presence.
It is a standard and mid-range plan that is slightly more expensive than the options listed above, with a slew of desirable extras, such as:
5 Staff Accounts

Cart Abandonment Recovery

International Domains and Pricing

Better Shipping Discounts

Enhanced Analytics Reports
Advanced plan
The Advanced plan is a comprehensive package that includes everything you need to operate every aspect of your business. That is why it is significantly more expensive than the previous plans.
Everything in the lower-tier Shopify pricing plans is included in this package, plus substantially better features. 
15 Staff Accounts

Custom Analytics Tools

Unlimited Storage

Google Analytics Integration

International Pricing

Custom Third-Party Shipping Calculation
Shopify Plus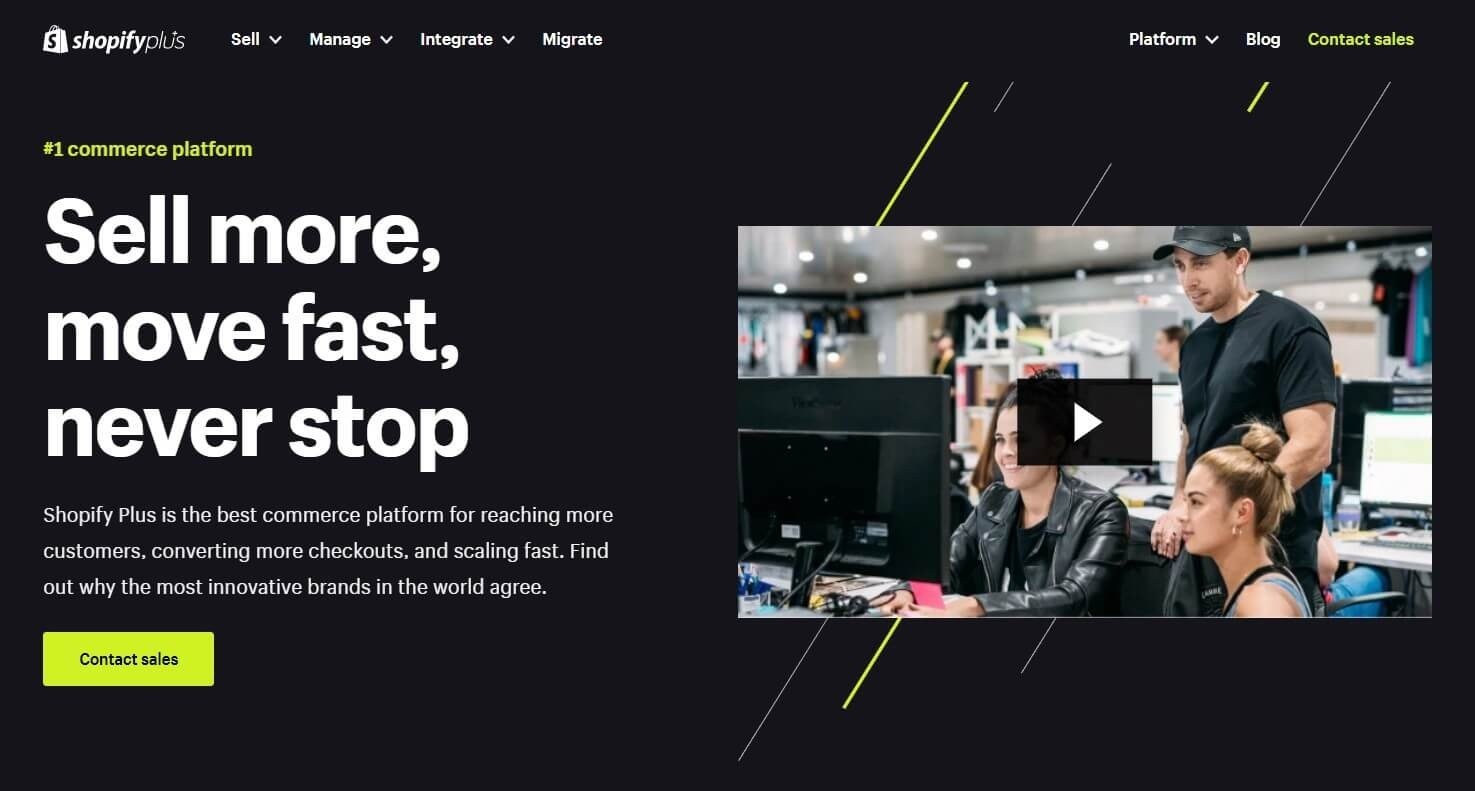 Shopify Plus is a high-end, enterprise-level version of Shopify. This plan's utilities focus mostly on marketing and design rather than order management.
Shopify Plus pricing varies depending on your needs, so we recommend contacting Shopify's customer service team and explaining your precise requirements for accurate pricing. Then, they will suggest a strategy and precise price point for your company. 
This plan provides all of the features included in Shopify's other plans, plus the following extras:
Unlimited staff accounts

Shopify organization admin

Specialized apps and channels

Customizable checkout

Macro and Micro Analytics

API resources

Launch team support

Shopify Plus Partner Program

Shopify Plus Academy
Key takeaway:
Starter plan:

Good for new merchants who want to sell via social media platforms or messaging apps.

Basic plan:

Good for anyone who just starts doing online business with a small budget and requires an eCommerce store.

Shopify plan:

Good for small retail eCommerce businesses to manage all areas of their stores smoothly. 

Advanced plan

: Good for medium businesses that operate across a vast geographical area or generate huge revenue and want to grow. 

Shopify Plus:

Good for top enterprises to handle their businesses in a completely customized way. 
2. Shopify monthly & annual fees
One thing to keep in mind is that the monthly fee for each plan on Shopify's pricing plan assumes you pay on a month-to-month basis. This implies that if you wish to cancel, you cease the payment. 
In fact, Shopify states that prices may vary by your store location. In this section, we will use a business situated in the US as an example. Accordingly, the 6 Shopify pricing plans will be as follows:
Shopify Lite

– $9 per month

Shopify Starter

– $5 per month

Basic plan

– $39 per month

Shopify plan

– $105 per month

Advanced plan

– $399 per month

Shopify Plus

– starts at $2,000 per month + a revenue-based additional 0.25% charge for merchants making over $800,000 in eligible platform transactions during any given month.
If you opt for a yearly plan, you can further 25% discount on 3 plans, including Basic, Shopify, and Advanced plans.
Moreover, in the table below, you can also find the credit card rates and the transaction fees you get charged, which will affect your monthly Shopify costs.
Online Credit Card Rate

(per transaction)

In-Person Credit/Debit Card Rates

(per transaction)

Additional fees when NOT using Shopify Payments
Starter 

5% +  $0.30

N/A

5.0%

Basic 

2.9% + $0.30

2.7% 

2.0%

Shopify 

2.6% + $0.30 

2.5% 

1.0%

Advanced 

2.4% + $0.30 

2.4% 

0.5%

Shopify Plus

Based on your credit card sales volume

Based on your credit card sales volume

0.15%
Lastly, you will have to cover some of the following additional monthly Shopify fees to get your Shopify store off the ground. Here are some of them:
Domain Name

Themes and Design 

Apps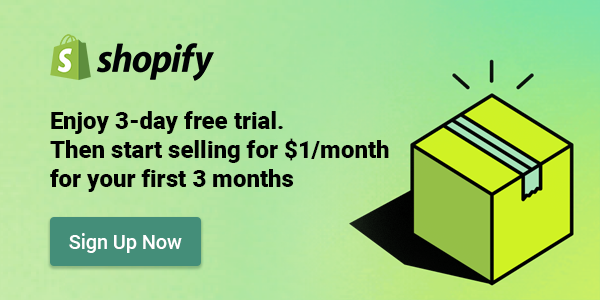 How much does Shopify cost?
It is a good idea to look at the various expenses that you may have in detail so that you can get a sense of how much your Shopify store will cost you each month. That's why we created an example to give you the proper answer to the question: How much is Shopify to run in a month?
Note that this is clearly not the same for all. How much one business may pay for may cost another business more or less. Yet, it is still helpful since you can establish a baseline and get an estimate for each one.
1. Domain name
You can get a free "www.storename.myshopify.com" domain when you register for Shopify. Nevertheless, this does not look professional and is no real long-term strategy to build a brand, so you should consider upgrading to a custom domain name.
You can purchase a domain from a third party or Shopify Domains. Domain names are often inexpensive. We recommend selecting a domain name that costs between $10 and $30 per year.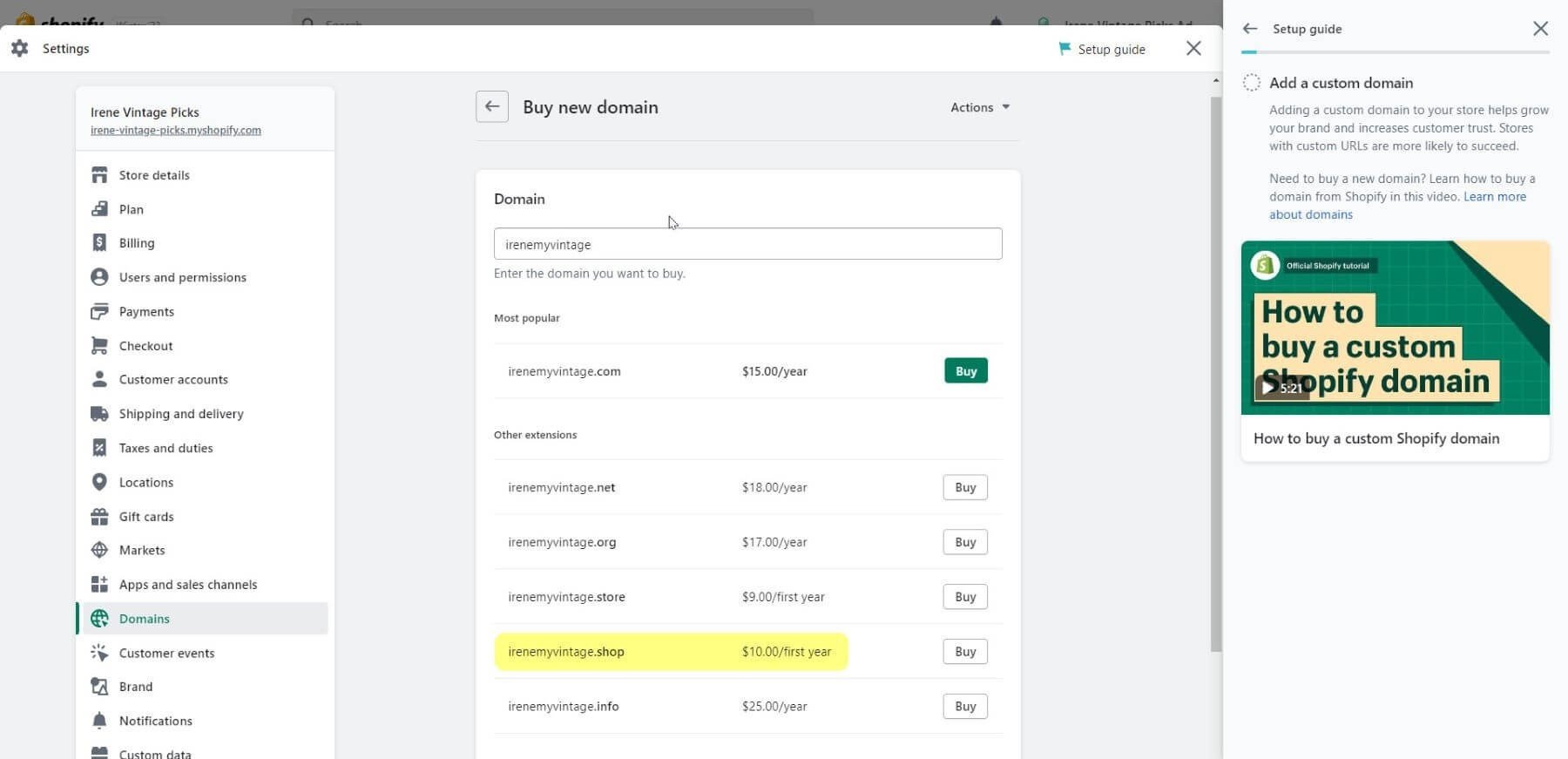 Likely costs: $0.83 per month ($10 per year)
2. Shopify subscription
For Shopify beginners, the Basic plan is suitable. With this plan, you get all the necessary features to build and launch a good online store.
The higher plans are mostly targeted and appropriate for established businesses while the lower plans come without an online store, which means you have to build it elsewhere first before you come to Shopify. 
Likely costs: $39 or $29 per month, depending on whether you opt for a monthly plan or a yearly plan.
3. Payment processors 
Payment processing costs are another expense you will have to bear. They are determined by the plan you choose and the payment processor you use.
In this case, your plan is the Shopify Basic as we have discussed above and you use Shopify Payments as your payment processor. So, you will be charged 2.9% + $0.30 per transaction.
Furthermore, it is critical to know how many sales you make in a month to calculate the exact cost you have to bear. For example, you make 100 sales of a $10 product a month.
Likely costs: $59
4. Advertising & Marketing
To be successful with eCommerce, you will most likely need to run marketing campaigns and pay for advertisements. Alternatively, there are options to run free marketing campaigns and customer acquisition methods.
However, paid marketing provides a better possibility that you will get things in front of customers swiftly and effectively. Thus, it is very likely you need to spend some money to get desired results.
As a rough estimation, this cost could range from $10 to $10,000 per day, depending on your goals, objectives, and results. Yet, for small and new businesses, we recommend spending up to $300 per month on advertising and marketing.
Likely costs: $300
5. Third-party apps (Optional)
The Shopify App Store offers more than 8,000 apps that allow you to extend the built-in features and adjust the operation of your website. For better business operation, we are sure that you will require a couple of them. Hence, while estimating the cost of Shopify, these expenses should be considered.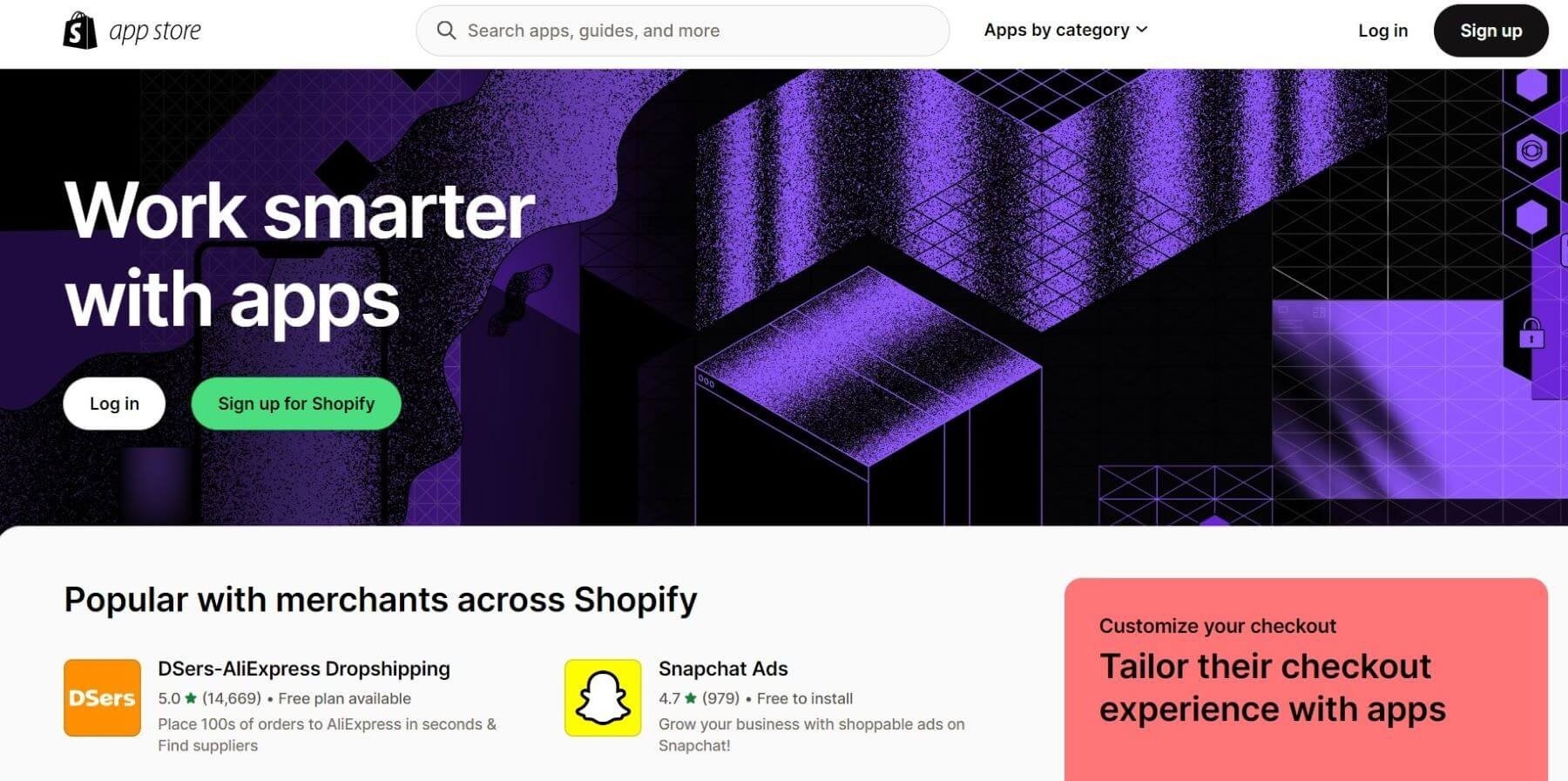 In fact, free apps are available for everyone but with limited features, so it is likely you will need to upgrade or go for the paid ones.
A typical premium Shopify app costs approximately $5 to $50 per month. Others may charge more, such as $100 to $300 a month, though this is unusual. 
In the end, it is best to budget at least $20 to $50 per month for Shopify apps.
Likely costs: $0 – $50 
6. Paid Themes (Optional)
You may need to spend a potential amount for a premium theme. By default, Shopify provides a handful of themes that you can use for free. 
They are all designed to be professional, minimal, and elegant with high loading speed, making your store intuitive and easy to use. However, if the free themes do not appeal to you, or if you require advanced capabilities, there are plenty of other options to explore.
You can find the premium options in the Shopify themes store, which could cost between $180 and $350 for a one-time fee. Most of them are priced at $250.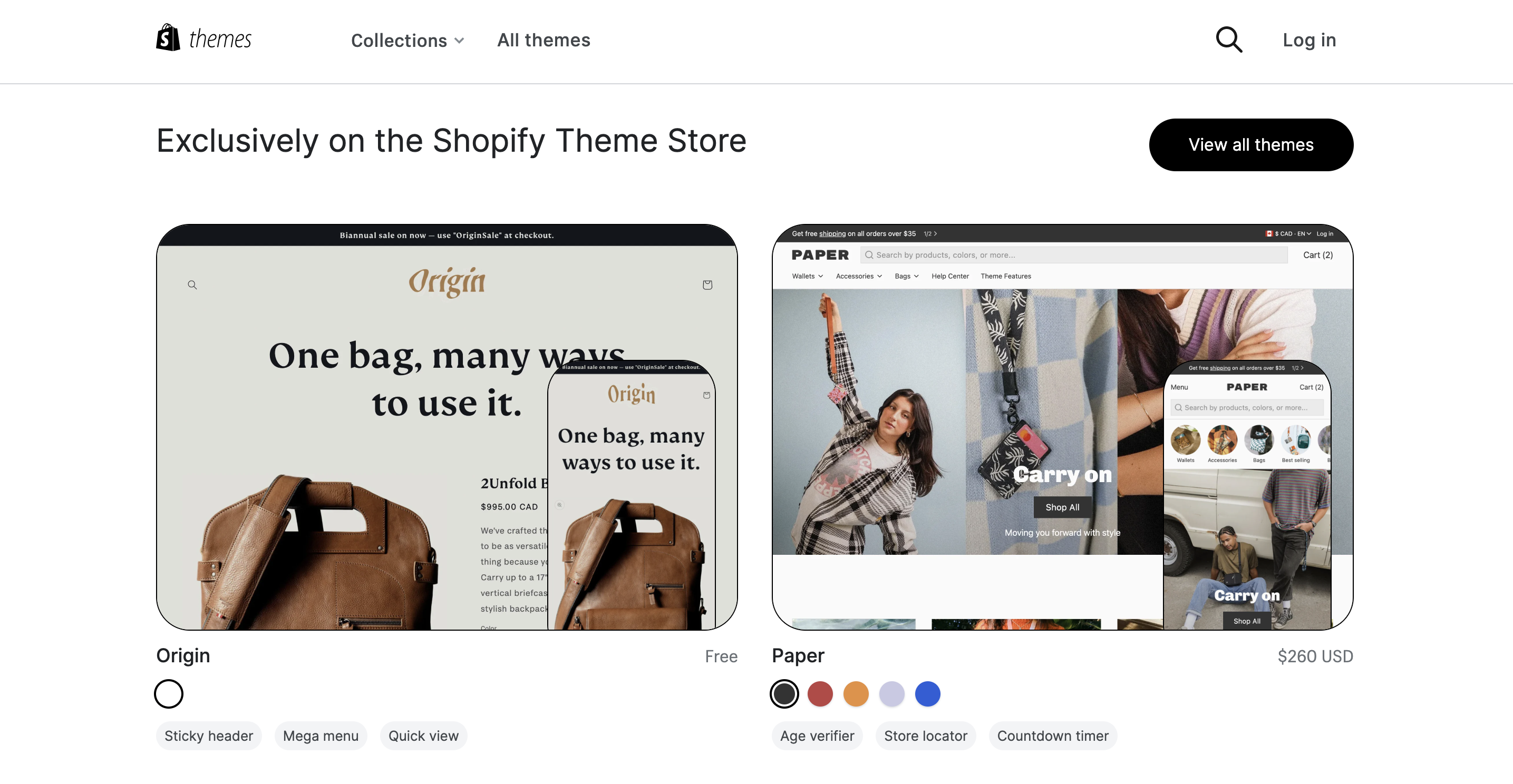 Honestly, such costly themes may not be necessary for a new business. Instead, you should go with a free theme or a less expensive premium theme.
Likely costs: $0 – $250 (one-time fee)
Overall, how much is Shopify for a month?
At a minimum, you are looking at

a total monthly cost of less than $400

for running a Shopify store. This includes your hosting package, shop plan, and paid marketing efforts but excludes all optional things.

Yet, it can be more per month. That will depend on how much money you are willing to invest in a premium theme, apps, and high exposure through paid advertisements to increase the effectiveness of your Shopify business.
How to choose a Shopify plan that fits your budget?
Your needs and budget are the most important factors to help you decide which of the 5 Shopify pricing plans you should choose. The following are our final Shopify price plan recommendations.
The basic plan for dropshipping or POD business with a small budget
It is the perfect place for anyone who just starts doing online business, especially dropshipping or POD with a small budget but does not already have a website and requires a comprehensive eCommerce store with optimal functionality at a low cost. You can get an overall understanding of how Shopify Print-on-Demand or Dropshipping stores operate in our articles, which will help you consider the budget plan.
Shopify plan for planning to expand your business
This plan is suitable for business owners who need to manage all areas of a small retail eCommerce business while also planning to expand. It is the most affordable choice among Shopify pricing plans with international domains and pricing tools that help you tailor your store to your customer's demographics. 
Advanced plan for medium business
The plan may be a good fit for medium businesses that operate across a vast geographical area. Furthermore, businesses that generate a lot of cash and want to grow should definitely look into this plan because of its analytics capabilities, additional user profiles, and advanced dashboard.
Shopify Plus for top enterprises
The Shopify Plus plan is suitable for top enterprises that provide a massive range of products or services. Enterprise-grade eCommerce companies are advised to use this plan to handle every part of their business in their own style with a completely customized solution.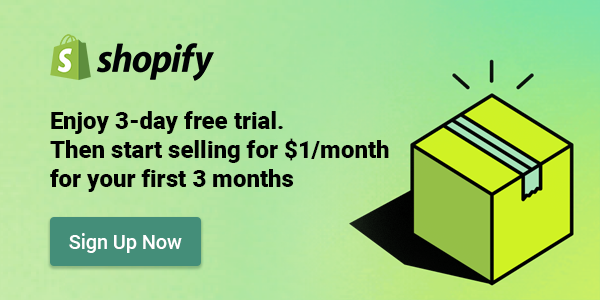 End Words
Overall, our blog has answered the most heated questions of people who want to launch Shopify stores: "Is Shopify Free?" or "How Much is Shopify?" 
As discussed above, Shopify offers various pricing plans with a huge range of essential eCommerce utilities. Yet, for a broader picture of total Shopify's running costs, you need to put in the additional charges along with subscription fees.
By carefully calculating all necessary costs, you can set up an effective and cost-effective eCommerce platform. So take your time to make a rational decision!