Have you ever heard of Shopify? If you're looking to start an online business, you'll want to pay attention to this. Shopify is one of the most popular eCommerce platforms on the planet, with a 23 percent market share in the U.S. alone!
In fact, as of November 2022, Shopify has 1.75 million selling merchants, with 1.59 million live websites using Shopify. That's a lot of people making money on Shopify!
But the question is, how do you make money on Shopify? That's exactly what we're going to discuss in this article. We've gathered tips and ideas from experts in the field to help guide you on your Shopify journey. With over 8,000 apps available in the Shopify app store, there are endless possibilities for success.
So, are you ready to learn how to make money on Shopify? Great! Let's dive in and explore what it takes to build a successful online business on this powerful platform.
The benefits of making money online
With the rise of the internet and e-commerce, there are countless opportunities to earn a living from the comfort of your own home.
Whether you're looking for a side hustle or a full-time career change, there's never been a better time to start exploring the world of online income. So what are some of the advantages of earning an income online? Let's take a closer look:
Low start-up costs: One of the biggest advantages of selling online to make money is the low start-up costs. With some platforms offering you to create an online store for free, you can launch your store and start selling online. Compared to traditional brick-and-mortar businesses, starting an online store costs significantly lower.
Flexibility: When you run an online business, you can work from anywhere in the world at any time. This means you can have more control over your schedule and have a better work-life balance.
Access to a global market: When you sell online, you have access to a global market of potential customers. For example, with over 5.6 million online stores on Shopify, you can tap into a massive audience and grow your business quickly.
Scalability: Shopify is a scalable platform that can grow with your business. You can start small and expand your store as your business grows.
Analytics and reporting: Website builders like Shopify provide analytics and reporting tools. These allow you to track your sales, monitor your traffic, and optimize your store for maximum profitability.
Easy to use: Many website builders like Shopify are user-friendly platforms that are easy to set up and use. You don't need to be a tech expert to create a beautiful online store that can make money.
Why should we use Shopify to make money?
First and foremost, Shopify makes it incredibly easy to customize your online store. With a vast library of templates, you can quickly create a professional-looking website without any coding knowledge. This is a significant advantage for new sellers needing more technical expertise to build a website from scratch.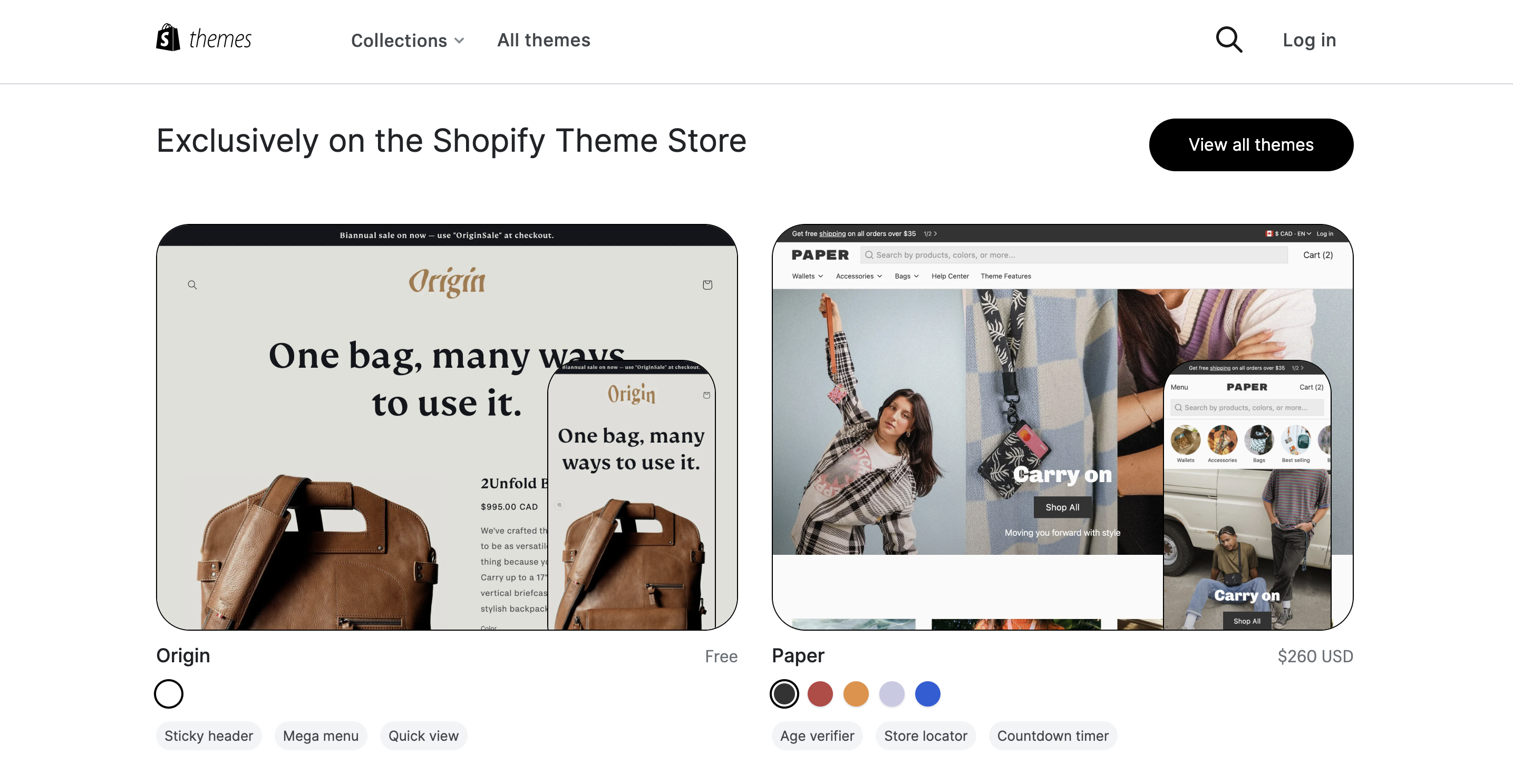 But Shopify isn't just about appearances. It also provides a robust admin panel that makes managing your business a breeze. You can easily track orders, manage inventory, and handle customer support all in one place. This streamlines your operations and frees up more time for you to focus on growing your business.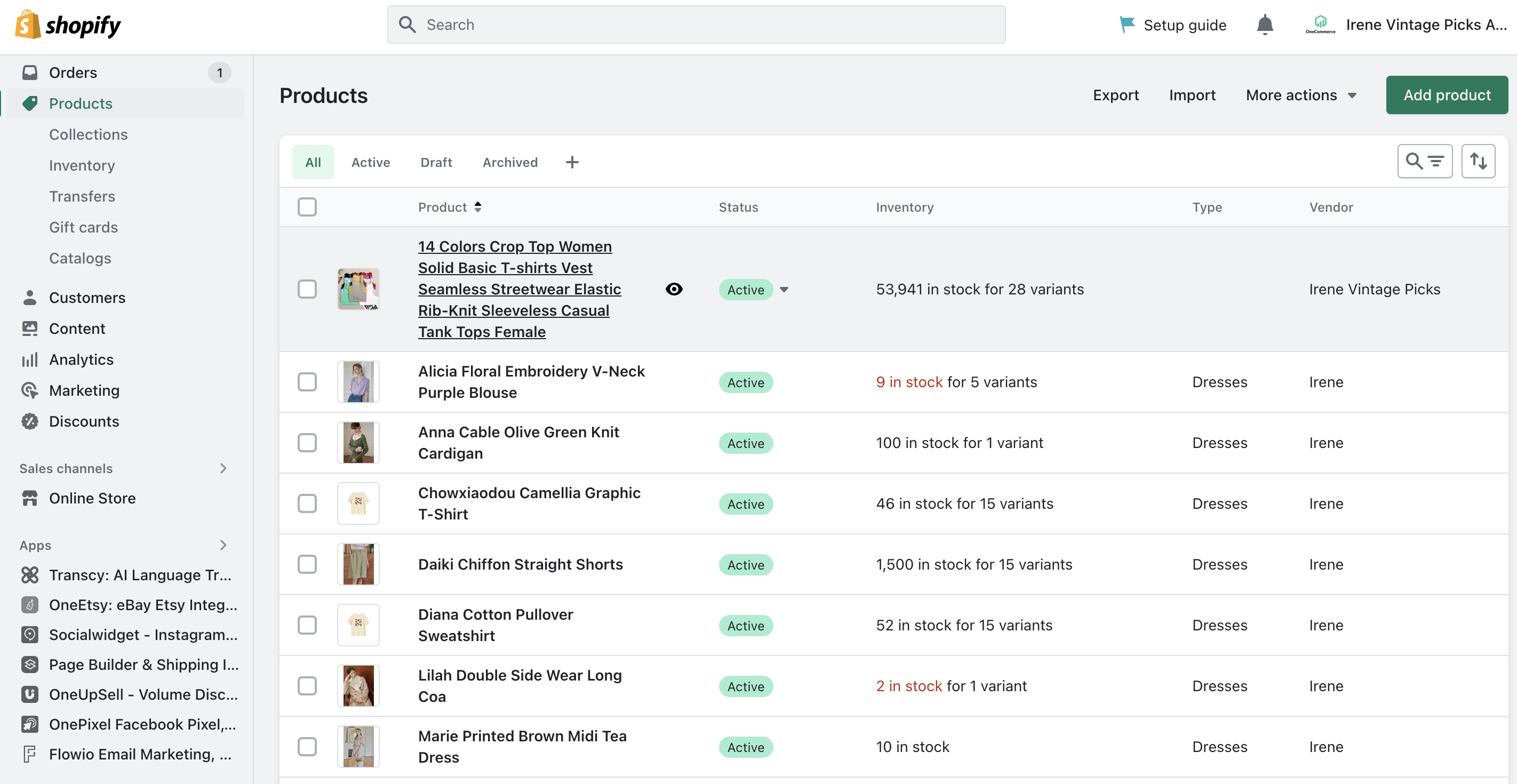 In addition to these benefits, Shopify offers a suite of analytic tools to help you better understand your customers and improve your marketing efforts. With features like sales tracking, customer behavior analysis, and conversion rate optimization, you can make data-driven decisions to grow your business and increase revenue.
Proven-effective ideas for making money on Shopify
So now that we know why we should use Shopify. Let's explore some ideas on how to make money on Shopify! But before that, if you need a little help on how to set up your Shopify store to stand out, you can follow this video instructions:
1. Affiliate
Affiliate marketing is a performance-based marketing strategy where an affiliate earns a commission for promoting someone else's products or services. It is a great way to monetize your blog or website and an excellent way to make money on Shopify.
How to start: To sign up for affiliate marketing on Shopify, you can use Shopify's affiliate program or join other affiliate networks such as Amazon Associates, ShareASale, or Commission Junction.
Earning potential: According to SerpWatch, 35% of affiliate marketers earn at least $20,000 per year. Affiliate marketing can be a lucrative source of income, and the earning potential is unlimited, depending on your efforts and strategies.
Here are some pros & cons of affiliate marketing:
Pros
Cons

You don't have to create or handle products, as you will promote someone else's products.
You can choose from a vast range of products to promote from different categories such as beauty, fashion, health, electronics, etc.
You can promote your affiliate products through your blog, social media, email marketing, or other channels, allowing you to work from anywhere.

You must build a good audience for your blog or website to make a significant income through affiliate marketing.
Promoting products effectively and converting visitors into buyers takes time and effort.
You are not in control of the products or services you are promoting, and if the quality of the products could be better, it can also damage your reputation.
2. Shopify apps development
Are you tech-savvy and enjoy developing apps? Then Shopify app development might be the perfect money-making idea for you! With over 8,000 apps on the Shopify App Store, you can develop an app to help online merchants enhance their stores.
Shopify apps development is another way how to make money on Shopify. It involves creating apps that online merchants can use to improve their store's performance or add new features to their storefront. These apps are free or paid in the Shopify App Store.
How to start: You'll need to understand app development well. Then, you can apply to become a Shopify Partner and start developing apps using Shopify's APIs.
Earning potential: The income potential for Shopify app developers varies depending on the app's popularity and subscription pricing. According to Glassdoor, Shopify freelance app developers earn an average of $58,000 annually.
Here are some pros & cons of app development:
Pros
Cons

You can earn recurring revenue from app subscriptions.
You can provide value to online merchants by solving their pain points.
It is possible to sell your app on Shopify App Store and earn a commission on sales.
You will earn 100% revenue if your app is yet to hit the first million dollars. If more than $1 million, you will still get 80% revenue.

You must have a good understanding of app development
It can be time-consuming to develop an app that provides real value to users
The competition is tough as there are already over 8,000 apps in the Shopify App Store
3. Shopify theme design
Shopify theme design is our recommended way how to make money on Shopify for those with design skills. As a Shopify theme designer, you'll be responsible for creating custom designs and layouts for Shopify stores. These designs can range from simple modifications to existing themes to fully custom designs from scratch.
How to start: To get started with Shopify theme design, you'll need to have a strong understanding of HTML, CSS, and JavaScript. You should then join Shopify Partner to start designing ready-made themes.
You can also join Shopify experts, a community of professionals that help Shopify merchants with various tasks. To actively showcase your portfolio, create your own Shopify store to showcase your work and attract potential clients!
Earning potential: According to ZipRecruiter, the average salary for a Shopify theme designer in the United States is $83,619 per year, with top earners making over $116,500 per year. However, as a freelance Shopify theme designer, your income will depend on your skill level, experience, and the number of clients you work with.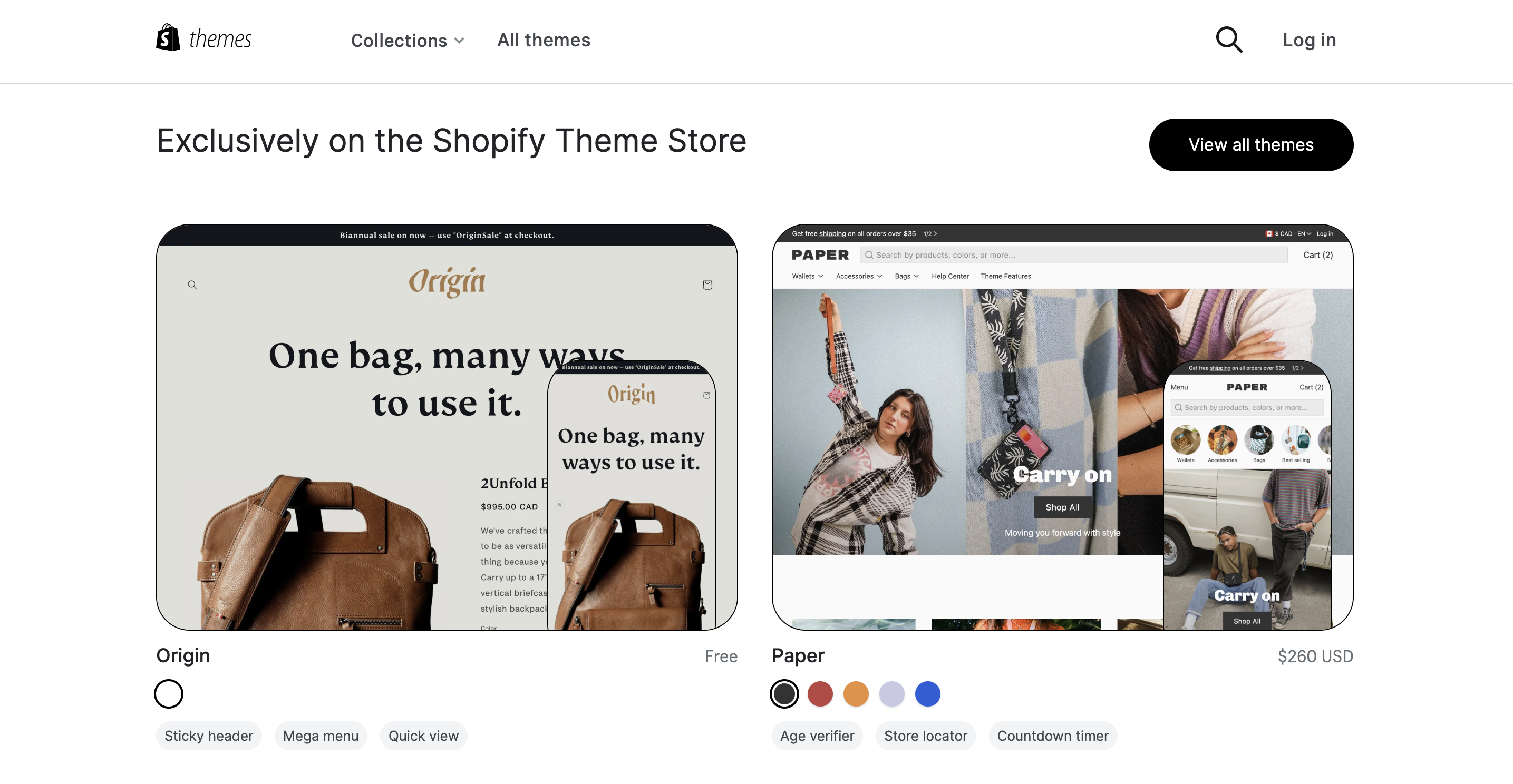 Here are some pros & cons of theme design:
Pros
Cons
• High-income potential. As a Shopify theme designer, your earning will depend on your experience and skill level.

• As a freelance Shopify theme designer, you can set your own hours and work from anywhere worldwide.

• You will have the opportunity to work with various clients from different industries.

• There are a lot of Shopify theme designers out there, so it can be challenging to stand out from the crowd.

• To be successful in Shopify theme design, you'll need to have a strong understanding of HTML, CSS, and JavaScript.

• Working with clients can be challenging, as you'll need to manage their expectations and communicate effectively.
4. Selling services and digital products
Another way how to make money on Shopify is by selling services and digital products. Services can include anything from web design and development to marketing and consulting, while digital products can include ebooks, courses, and software.
Selling services and digital products on Shopify essentially uses the platform to market and sell your expertise or digital products to customers. Shopify provides an easy-to-use platform that can help you create an online store and accept customer payments.
How to start: To start selling services and digital products on Shopify, you must create a Shopify store and set up a payment gateway to accept payments. You'll also need to create product pages for your services and digital products and optimize them for search engines to attract customers.
You can use Shopify's built-in features to create a store and set up payment processing or third-party apps to add additional functionality.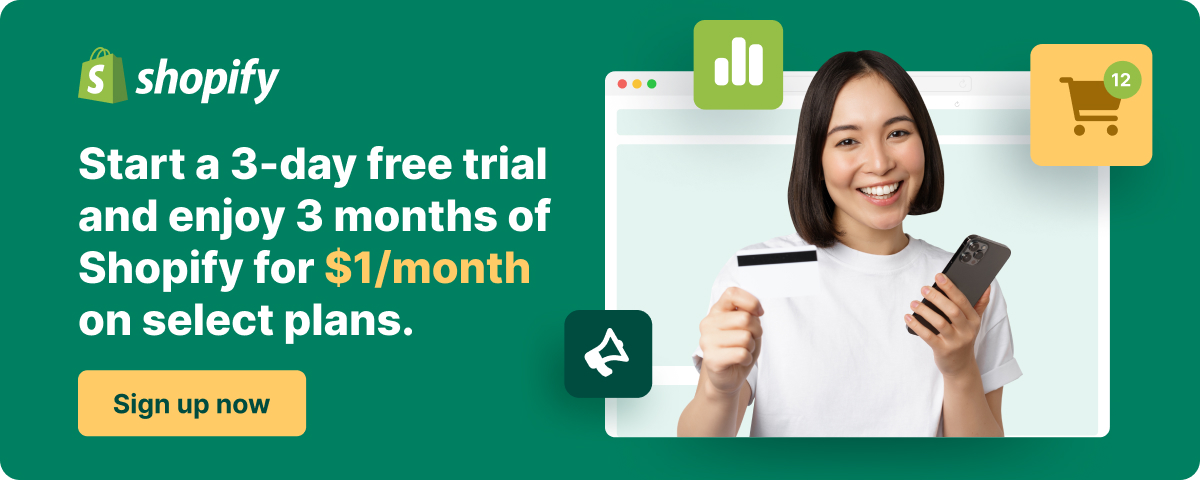 Earning potential: The income potential for selling services and digital products on Shopify can vary widely depending on the type of product or service offered, the target market, and the marketing efforts put into promoting the store. However, it is noted that selling digital products can be incredibly lucrative since you won't have to worry about overheads and costs involved with physical products.
Here are some pros & cons:
Pros
Cons
• Selling services and digital products on Shopify can be done from anywhere in the world and at any time, giving you the flexibility to work on your own terms.

• Depending on your skills and expertise, you can earn a substantial income from selling services and digital products on Shopify.

• Selling services and digital products on Shopify provides an opportunity to showcase your skills and expertise to a global audience.

• To successfully sell services and digital products on Shopify, you'll need to have a strong understanding of marketing and be able to effectively promote your products and services.

• Selling services and digital products on Shopify requires ongoing effort to attract new customers and generate sales.

• There are a lot of other businesses selling services and digital products on Shopify, so it can be challenging to stand out from the crowd.
5. Print on Demand
If you are creative and have an eye for design, Print on Demand (POD) is an excellent choice on how to make money on Shopify. It is a simple and risk-free way to start your own business and sell products with your unique designs.
Print on demand is a business model that lets you print designs onto merch like T-shirts, sweatshirts, hats, mousepads, and the like and then sell them directly to customers. Once a sale is made, the purchased item is sent to a fulfillment company for production, which is then shipped to the customer.
How to start: First, you create a design for a product. Then, you upload your design to a POD service provider such as Printful or Printify, which will take care of the product's printing, packaging, and shipping.
Once a customer orders a product with your design, the POD service provider will print and ship the product directly to the customer on your behalf.
Earning potential: According to a Printful seller, you can make $9K to $15K per month via POD. If you have just started, your income can be extremely low, under $100/ month due to not having many buyers. Despite this difficulty, many entrepreneurs succeed with Print on Demand by offering unique designs and focusing on effectively marketing their products.
Here are some pros & cons of POD:
Pros
Cons

You don't need to invest in inventory or equipment. You can get started with just a computer and your design skills.
You don't need to worry about unsold inventory or upfront costs. You only pay for the product once a customer places an order.
You can easily add new products and designs to your store without worrying about production and fulfillment.

The cost of printing and shipping the product will be deducted from your earnings by your POD service provider. Since you usually cannot negotiate this cost, POD may leave you with a smaller profit margin.
You don't have full control over the printing and shipping process, which can lead to issues such as quality control or shipping delays.
6. Set up niche stores
If you're interested in creating a more specialized online store, setting up a niche store on Shopify may be the right choice.
Setting up a niche store involves focusing on a particular product or category and targeting a specific audience. For example, you could create a store that sells only organic beauty products or specializes in pet accessories.
How to start:
First, sign up for a Shopify account and choose a pricing plan that fits your needs.
Next, select a template or theme that works for your niche, and customize it to fit your branding and product offerings. Finally, add your products and promote your store to your target audience.
Earning potential: The income potential for a niche store on Shopify can vary widely depending on the niche you choose, your marketing strategies, and other factors. However, some successful niche stores have reported annual revenues in the six- or even seven-figure range. For example, one Shopify store that sells high-quality tea blends reported making over $2.3 million in revenue in 2020 (source: Shopify blog).
According to WebsiteBuilderInsider, the average revenue for a Shopify store is $2,000 per month. However, this can vary widely depending on your chosen niche and the effort you put into marketing and promoting your store.
Here are some pros & cons:
Pros
Cons

Focusing on a specific niche can help you stand out in a crowded market and attract a more loyal customer base.
It can be easier to establish yourself as an expert in a particular area, leading to more sales and higher profits.
By focusing on a particular niche, you may find more cost-effective advertising options that are highly targeted to your audience.

Depending on the niche you choose, a limited number of products may be available to sell, which could limit your earning potential.
Focusing on a particular niche can also be risky if that niche falls out of favor or becomes oversaturated with competitors.
You may need to invest more time and effort into research and product sourcing to find high-quality products that meet the specific needs of your niche.
What do we need to know before starting making money on Shopify
Before diving into the world of executing the recommendations of how to make money on Shopify, it's important to prepare yourself with some crucial elements.
1. Have an overall knowledge of Shopify
An overall knowledge of Shopify will help you navigate the platform's features and create an effective online store. You need to know how to set up your store, manage your products, create collections, handle payments and shipping, and use marketing tools to drive traffic and sales.
Additionally, you must stay updated with the latest trends and best practices in e-commerce to make the most out of your Shopify store.
2. Register a domain name
To register a domain name, choose a domain registrar and search for available domain names. Once you find an available domain name, register it and connect it to your Shopify store. Register a domain name through Shopify or use a third-party domain registrar like GoDaddy or Namecheap.
Your domain name is important because it gives your store a professional look and makes it easier for customers to find you online. It also helps with SEO (search engine optimization), as having a keyword-rich domain name can improve your store's visibility in search results.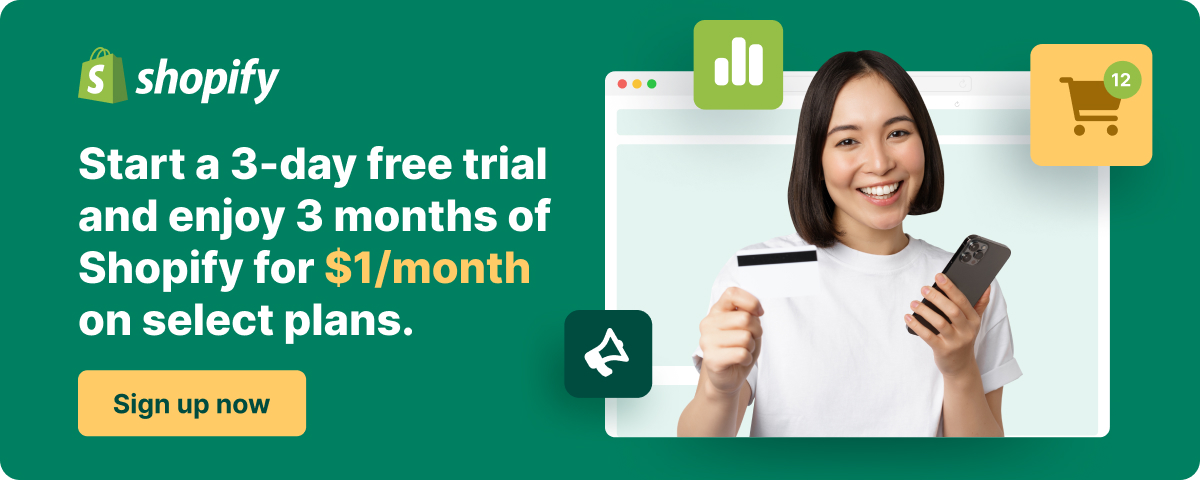 3. Gain expertise knowledge
To learn how to make money on Shopify, it's essential to have expertise in several areas. Firstly, you need to understand marketing well to attract customers to your store. This knowledge includes understanding marketing, technology, and niches.
To gain expertise and knowledge in these areas, you can:
Conduct thorough research on your niche and target audience to better understand their needs and interests.
Stay up-to-date on industry news and trends by following relevant blogs and social media accounts.
Attend webinars and conferences to learn from experts in your niche and e-commerce in general.
Seek mentorship from successful e-commerce entrepreneurs who can share their experience and insights.
Be willing to experiment and learn from your mistakes.
4. Prepare financial capital
One of the advantages of executing the choices of how to make money on Shopify is that you don't need to invest a lot of capital to get started. Unlike traditional brick-and-mortar stores, you don't need to pay rent, utilities, or other overhead costs. However, you'll still need a few hundred dollars, a computer, and an internet connection to invest in your store and get it up and running.
Here are some common expenses you may need to consider:
Shopify subscription fees: Shopify offers different pricing plans ranging from $29 to $299 per month. The more expensive plans include additional features like advanced analytics and shipping discounts.
Domain name registration: Registering a domain name for your store typically costs around $10-$20 per year.
Design and development costs: If you want a custom design or additional features for your store, you may need to hire a designer or developer. Prices vary widely depending on the project's complexity and the professional's experience.
Marketing and advertising costs: To attract customers to your store, you must invest in marketing and advertising. This can include running ads on social media platforms or paying for SEO services.
Upfront inventory cost: This cost is necessary to keep some inventories for online selling. You can use dropshipping or print-on-demand services to reduce upfront inventory costs. These services allow you to sell products without having to buy and store them upfront, which can save you a significant amount of money.
5. Set up payment account
Once you have set up your Shopify store and chosen your payment gateway, the final step in beginning how to make money on Shopify is to set up a payment account. This will allow you to receive payments from your customers.
Two of the most popular payment gateways used by Shopify merchants are PayPal and Stripe. When setting up your payment account, carefully review and follow the instructions provided by your payment gateway provider to ensure that you are properly set up to receive payments.
Final words
Shopify provides endless opportunities for entrepreneurs to create and grow their online businesses. From selling physical products through dropshipping, print-on-demand, and niche stores, to offering services and digital products, there are plenty of ways to make money on this platform.
However, it's important to understand Shopify, register a domain, acquire expertise in marketing, technology, and niches, have financial capital, and set up a payment account.
With these essential steps, you know the first steps in how to make money on Shopify. So, what are you waiting for? Start your journey on Shopify today and turn your dreams into reality!