The beauty industry is a booming business, and dropshipping is a great way to get your foot in the door. With dropshipping, you can sell beauty products without having to invest in inventory or order fulfillment. Just find a reliable supplier, set up your store, and start marketing your products.
But be mindful: the beauty industry is also a competitive one. So if you want to succeed, you need to find a way to stand out from the crowd. One way to do this is to offer unique products or services.
In this article, we will uncover the most trending dropshipping beauty products & suppliers.
Let's get started!
🔑  KEY TAKEAWAYS:
The beauty products market is huge and growing, with a projected value of $758.4 billion by 2025. The skincare segment is the largest and fastest-growing segment of the market.
Some of the most popular dropshipping beauty products include: Hydrating face mask sets, Hydrogel eye patches, Jade roller and gua sha sets, Blackhead removers, Makeup sponge blenders, and LED light therapy masks.
Three reliable dropshipping beauty suppliers include: Spocket, AliExpress, and Doba.
The Beauty Products Market Value
Beauty products are one of the most profitable and popular niches in eCommerce. These products include various categories, such as skin care, hair care, fragrances, and makeup.
According to Statista, the value of the global cosmetics market is projected to reach 758.4 billion U.S. dollars by 2025. Among them, skincare is the largest and fastest-growing segment, with a revenue of 182 billion U.S. dollars expected in 2027.
The beauty products market is driven by several factors, such as the increasing demand for natural and organic products, the rising awareness of personal hygiene and wellness, the influence of social media and celebrities, and the innovation of new products and technologies.
Moreover, this market is also influenced by regional and cultural preferences and seasonal and festive trends.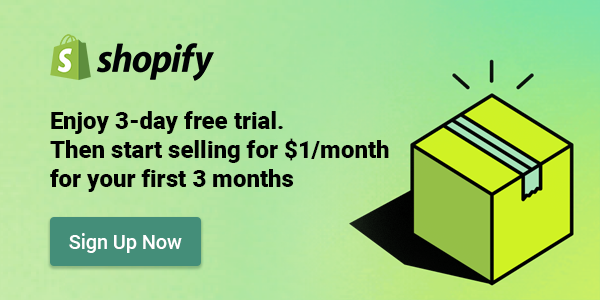 Top 6 Winning Dropshipping Beauty Products
We know the huge potential market size for dropshipping beauty products now, so let's jump right into the 6 hottest and most profitable products in the market:
1. Hydrating face mask set
One of the most popular dropshipping skincare products is a hydrating face mask set. This product consists of different types of face masks that provide nourishing and soothing effects for the skin.
You can dropship peel-off, wash-off, sheet, and clay mask sets to offer a variety of options for your customers. When selling this product, you should choose hypoallergenic, lightweight, and effective brands.
📍 Pro tip:
Choose various mask types to appeal to a wider range of customers.
Offer different sizes and quantities to accommodate different needs.
Promote the benefits of each mask type to help customers choose the right one for them.
2. Hydrogel eye patches
The next winning hot dropshipping beauty products are hydrogel eye patches. These small patches are applied under the eyes to reduce dark circles, puffiness, and wrinkles. They are made of hydrogel, a gel-like substance containing water and other ingredients that hydrate and soothe the skin.
You can offer different formulations of hydrogel eye patches, such as aloe vera, rose water, caffeine, and more.
📍 Pro tip:
Offer a variety of formulations to appeal to different customers.
Promote the benefits of hydrogel eye patches to help customers see the results they want.
3. Jade roller & Gua sha Set
This viral product has been featured on many social media platforms, especially on TikTok. It is a natural beauty hack that helps with inflammation, puffiness, blood circulation, and more.
The jade roller is a handheld device with a smooth jade stone attached. The gua sha is a flat tool that has a curved edge. Both tools are used to massage the face and neck in gentle strokes.
📍 Pro tip:
Choose a set that includes both the jade roller and gua sha.
Offer a variety of stone colors to appeal to different customers.
Promote the benefits of jade rollers and gua sha to help customers see the desired results.
Make or include a video tutorial for customers to understand how to use these tools.
4. Blackhead remover
This is a satisfying dropshipping beauty product that helps users get rid of dead skin, excess oil, and dirt build-up on their faces.
This product is a handheld device with a suction head that can be attached to different holes. The holes have different shapes and sizes, such as microcrystalline, elliptical, or round. The device also has different suction levels that can be adjusted according to the user's preferences.
📍 Pro tip:
Choose a blackhead remover that is gentle on the skin.
Offer a variety of suction levels to accommodate different skin types.
Promote the benefits of blackhead removers to help customers get clear skin.
5. Makeup sponge blenders
Essential for anyone who loves makeup. These small sponges apply and blend makeup products on the face.
They can be made of different materials, such as foam or silicone. And also comes in different shapes, colors, and sizes. Some examples are teardrop-shaped blenders, egg-shaped blenders, or mini blenders.
📍 Pro tip:
Offer a variety of shapes, colors, and sizes to appeal to different customers.
Promote the benefits of makeup sponge blenders to help customers achieve a flawless makeup look.
6. LED Light Therapy Mask
To complete our list of best dropshipping beauty products, we also have LED light therapy masks. This futuristic dropshipping beauty product uses light-emitting diodes (LEDs) to treat various skin conditions and concerns.
The mask covers the entire face and has different colors of LEDs that emit different wavelengths of light. The light can penetrate the skin and stimulate cellular responses, such as collagen production, blood circulation, or inflammation reduction.
📍 Pro tip:
Offer a variety of treatment settings to appeal to different customers.
Promote the benefits of LED light therapy masks to help customers achieve their skin goals.
Top 3 Reliable Suppliers For Dropshipping Beauty Products
Starting a dropshipping business in the beauty industry can be a great way to make money. However, choosing a reliable dropshipping supplier is important to ensure that you get high-quality products and good customer service.
Here are 3 of the most reliable dropshipping beauty suppliers:
Spocket
AliExpress
Doba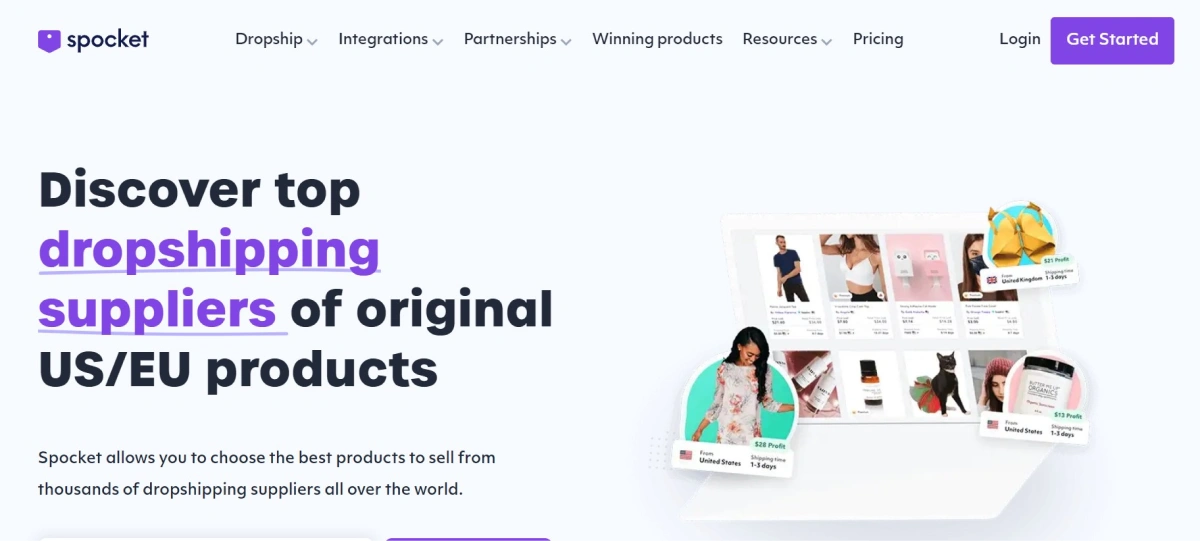 Spocket is a dropshipping marketplace that connects sellers with US-based suppliers. They offer a wide range of beauty products, including makeup, skincare, haircare, and more. Spocket has a good reputation for product quality and shipping speed.
This is a great choice for dropshipping beauty products because:
High-quality products: Products are sourced from reputable manufacturers, so you can be sure of their quality.
Fast shipping: Products ship from the US, so you can expect them to arrive quickly.
Good customer service: Dedicated account managers and 24/7 chat support to help you with any issues or questions.
One-click checkout: You can easily add products to your store and checkout.
Overall, Spocket is suitable for dropshippers who want to sell high-quality beauty products from US and EU suppliers with fast shipping and branded invoicing.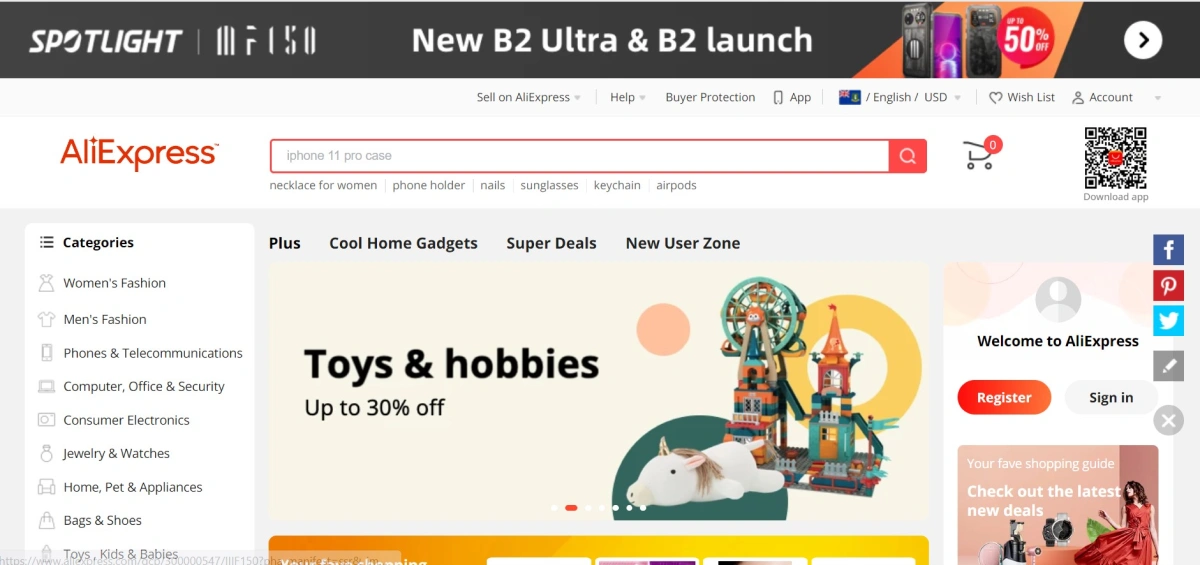 The next top supplier on our list is AliExpress. This Chinese dropshipping marketplace offers a wide range of products at low prices. It connects you with millions of suppliers from China and other countries. AliExpress has the following perks that you should consider:
Low prices: Offers some of the lowest prices on beauty products.
Wide selection: A huge selection of beauty products, including makeup, skincare, haircare, nail art, tools, accessories, and more.
Fast shipping: Fast shipping options, including ePacket and AliExpress Standard Shipping.
Good customer service: Customer service is responsive and helpful.
However, it is important to note that the shipping times from AliExpress can be longer than other suppliers.
All in all, AliExpress is a good choice for dropshipping beauty products to customers in any country. It is also perfect for budget-minded businesses, as the prices are very low.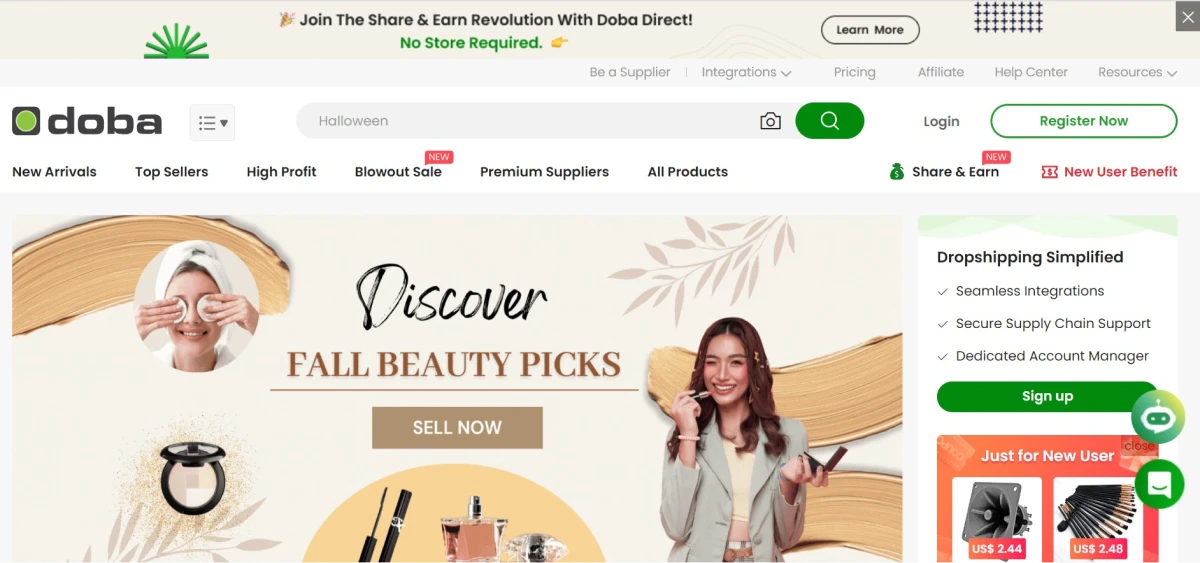 Last but not least is Doba. Doba is a dropshipping marketplace that gives you access to over 2 million products from hundreds of selected suppliers in the US.
This marketplace allows you to search and filter products by category, price, brand, supplier, location, shipping options, and more. Some advantages are:
Wide selection of suppliers: A wide selection of beauty suppliers, so you can find the necessary products.
Marketing tools: Offers a variety of marketing tools to help you promote your products.
Integration with many sites: Integrates with Shopify, WooCommerce, BigCommerce, Magento, eBay, Amazon, and other platforms.
Doba suits dropshippers who want to sell high-quality beauty products from selected US suppliers with seamless integrations and bulk ordering.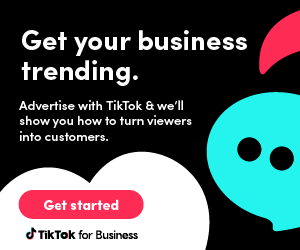 How To Start Dropshipping Beauty Products?
Step 1: Choose a beauty products niche
The first step to start dropshipping beauty products is to choose the niche you want to sell. This will help you to focus your marketing efforts, differentiate yourself from other sellers, and increase your conversion rates.
Some examples of niches in the beauty products market are:
Vegan and cruelty-free beauty products
Korean beauty products
Men's grooming products
To choose a profitable niche, you need to do some research and analysis on factors such as demand, competition & saturation, profitability, availability & quality of suppliers, etc.
One of the tools that can help you with this process is Ali Hunter! This application/Chrome extension allows you to get all the market insights you need to decide on your niche. You can do so much more with Ali Hunter, like:
Find hot-selling products and niches on AliExpress
Track product price changes, sales trends, ratings, and reviews
Compare different suppliers and display their shipping options
Spy on other Shopify stores that sell similar products
Get product recommendations, handpicked by experts
Spy on other competitors' TikTok ads
It comes with a Google extension to help you do niche research right on AliExpress, it's easy to use, budget-friendly and rich in features. You might regret if you don't give it a try.
Step 2: Find a reliable supplier
There are many suppliers on AliExpress, Sprocket & Doba (the 3 reliable dropshipping beauty suppliers we mentioned above!). Still, it's important to choose one with a good reputation and high-quality products. Therefore, do these 3 tasks:
Check the supplier's reviews: Read the reviews of the supplier's products to see what other customers have said.
Contact the supplier: Contact the supplier and ask about their shipping policies and return policies.
Negotiate a good price: Don't be afraid to negotiate with the supplier to get a good price on their products.
💡 Pro tip: you can also utilize Ali Hunter to get the necessary info on that supplier for better decisions.
Step 3: Create your store
Next, you need to create your online store to list and sell your beauty products. You need to choose a platform that allows you to create an attractive and functional store that suits your needs and preferences.
You can use many platforms to create a dropshipping store, such as Shopify, WooCommerce, and Wix. Among these platforms, we recommend using Shopify for dropshipping beauty products.
Shopify is easy to use, has many features and integrations, and has a large community of users and experts. It also has a 3-month trial for just $1 that you can use to test the platform before committing to a plan.
💡 You might be interested in 10+ Perfect Dropshipping Platforms (All Pros & Cons) 
Step 4: Import the chosen beauty products
Once you've created your store, you must import the products from your supplier.
You can do this manually or use a dropshipping app. Dropshipping apps are solutions that allow you to import products easily and efficiently without copying and pasting the product information manually. This is especially helpful if you have a lot of products to import or you want to save significant time and effort.
Step 5: Promote your store
After you have products in your store, you need to promote them. This can be done through different channels. Some of the most popular ones are social media, search engine optimization (SEO), and paid advertising:
Social media: Use social media platforms like Instagram and Facebook to promote your products.
SEO: Optimize your website for search engines so that people can find your store when they search for beauty products.
Paid advertising: Use paid advertising platforms like Google Ads to target people interested in beauty products.
Step 6: Fulfill the order
When a customer orders a product from your store, the supplier will ship the product directly to the customer. You will need to provide the supplier with the customer's shipping information quickly and accurately to ensure the smooth order fulfillment process
💡 Find more related articles on dropshipping HERE!
Final words
Starting a dropshipping business can be a great way to make money, and dropshipping beauty products is a popular niche. By following the steps outlined in this article, you can start your journey to becoming a successful dropshipping entrepreneur.
If you're willing to put in the work, dropshipping beauty products can be a great way to start your own business and make money. So what are you waiting for? Get started today!