Etsy is a great place to sell unique and creative products, but what if you don't have the time, skills, or space to make them yourself? That's where Etsy dropshipping comes in.
Etsy dropshipping is a way of selling products on Etsy without having to handle the production or shipping yourself. You simply rely on third-party suppliers to do it for you. Sounds too good to be true? Well, it's fortunately not.
In this guide, we'll teach you how to set up and grow your own Etsy dropshipping business, with everything to look out for.
Let's go!
What Is Etsy?
Etsy is a global marketplace where unique artists gather to create and sell handmade goods.
This American company was founded in 2005 and has reached $2.57 billion of value just last year (2022).
What should you keep in mind about Etsy marketplace?
Etsy focuses heavily on handmade and vintage products, falling under various categories from fashion to art. The marketplace is also well-known as a place for craft supplies and tools. Interestingly, its vintage items must be at least 20 years old to be listed on the marketplace.
We can see that Etsy is stringent in selecting items for sale, which makes itself distinctive from Amazon and eBay. Most sellers need to join in making the products themselves to be able to sell on the platform. But that doesn't make Etsy a place of little online traffic and trading.
💡 Fun fact: Etsy has been attracting a lot of sellers and buyers for nearly two decades. As estimated, there are about 7.5 million active sellers and over 90 million active buyers on Etsy by 2022. These numbers are enormous and can tell us about the great potential for you as a soon-to-be Etsy merchant!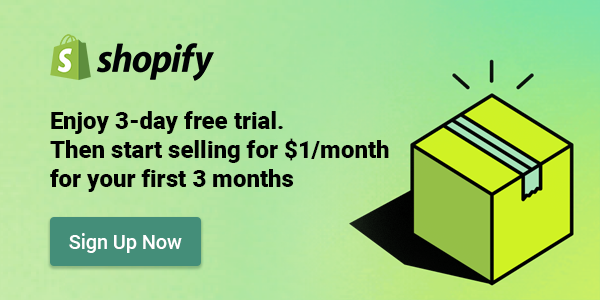 How Does Etsy Dropshipping Work?
Is dropshipping allowed on Etsy, anyway? The short answer is Yes. The same goes with other platforms, Etsy dropshipping involves 3 players: Dropshipper, Supplier, and Customer.
Etsy dropshipping is a business model where you (dropshipper) sell products on Etsy without having to make or store them yourself, but instead rely on third-party suppliers to create and ship them for you to the customers.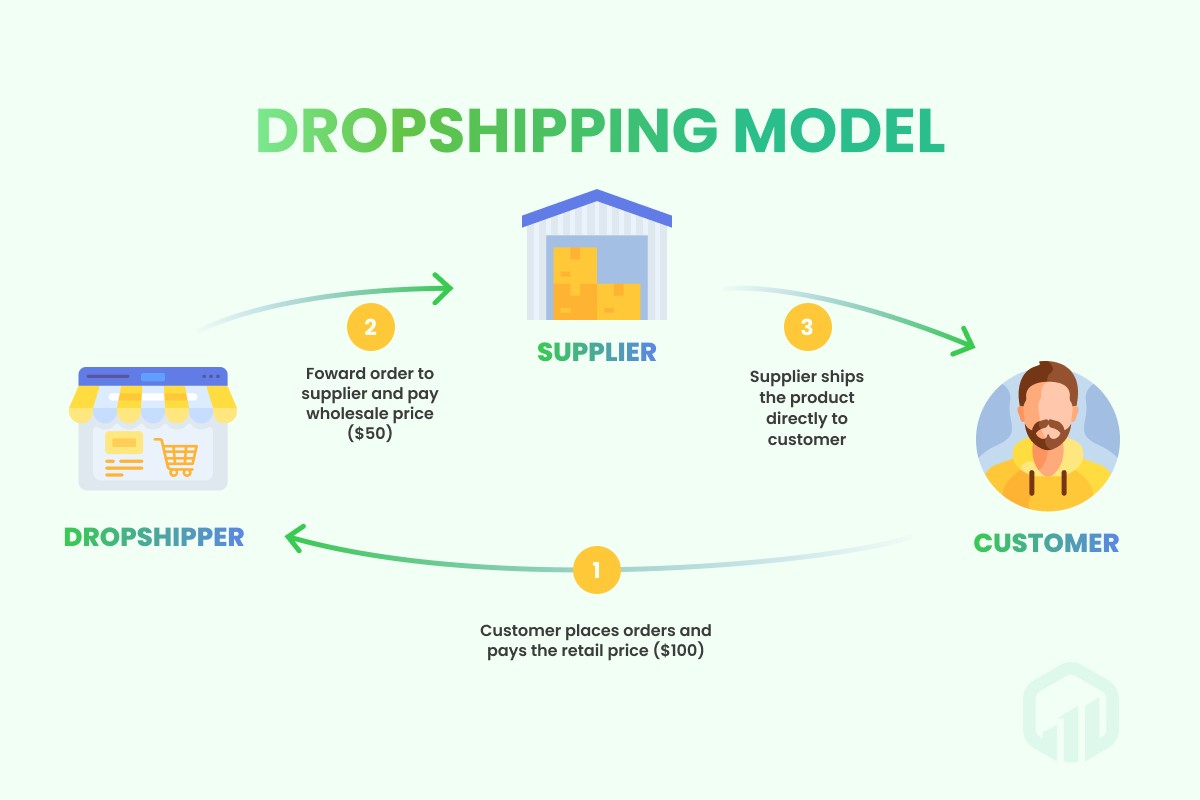 Although doable, starting an Etsy dropshipping business can be a challenge. The difficulty arises from Etsy's preference for merchants who actively make their products. So, setting up an Etsy dropshipping store on this marketplace takes work.
Fortunately, there are other options besides reselling directly on Etsy. The better choice in this case is to dropship Etsy products to another eCommerce platform, like your Shopify store. That way, there are no limitations on how to start an online store or what you can sell.
To summarize, there are two ways to dropship with Etsy:
Reselling products on Etsy: You register as an Etsy seller and work with a third-party vendor to source your products' manufacturing. When choosing this course, merchants typically work with a print-on-demand business. Although there is no upfront cost, they must handle order fulfillment and participate in product design.
Dropshipping Etsy products to your eCommerce site: You source goods from Etsy to resell on your self-built store site. This business model gives you a higher level of autonomy and control. However, you may need to put a lot of effort into marketing.
What Are The Rules of Dropshipping on Etsy?
Creating an Etsy dropshipping shop isn't as simple as it sounds. The company doesn't explicitly accept this business model. However, it does publish some rules for similar businesses.
The rules of Etsy dropshipping include:
Items on Etsy must be handmade, vintage, or a craft supply. Especially, items must be at least 20 years old to be considered vintage.
Reselling is prohibited. The seller must entirely or partially design all items, which must also be unique from other Etsy stores.
As a seller working with a production partner, you must indicate your relationship with that partner and specify your role in making the finished items.
Production partners are not shop members of Etsy or suppliers from whom the merchant sources ready-made products to resell.
Sourcing ready-made products to resell on Etsy may be allowed if they're craft supplies of vintage, handmade, or commercial.
Your listing must directly endorse and sell an item, whether physical or digital. Etsy prohibits creating listings for referral codes, want ads, or similar activities.
Etsy merchants are not allowed to sell products made by unpartnered parties, rebrand or repack commercial products, or resell fair trade items they didn't create.
Etsy sellers may not use AliExpress dropshipping.
The truth is: Etsy isn't supportive of dropshipping on its marketplace. By complying with those rules, however, you can manage to resell products on Etsy.
The Benefits of Dropshipping On Etsy?
It comes with challenges to set up an Etsy dropshipping business. But what makes Etsy a profitable potential for dropshippers? Here's a breakdown:
Low start-up cost. Any marketplace where you operate a dropshipping business will support this. Dropshipping eliminates the need for product manufacturing, inventory management, and shipping. Additionally, since Etsy offers a sizable pool of active buyers who might be interested in what you sell, you don't need a large marketing budget.
Low Etsy dropshipping competition. Few merchants engage in Etsy dropshipping business because the platform's policy makes it challenging. This indicates that newcomers face little competition.
Etsy prefers niche businesses. The more niche-specific products you sell, as long as they comply with Etsy's requirements, the better. This aids Etsy in categorizing your company so that customers don't have to spend as much time looking for the products they want.
Wide range of categories to fit in. Despite its dominant preference for handcrafted products, Etsy's categories look impressive. These categories include jewelry, accessories, clothing, shoes, homes, weddings, parties, toys, art, collectibles, craft supplies, tools, and vintage.
Etsy's global reputation in craft supplies. If you dropship craft supplies on Etsy, you can reach international customers and new markets.
It may be simpler to dropship on Etsy once you fully comprehend its nature. It all comes down to sticking to your niche and demonstrating to the platform that you have some control over how the products are made. By doing so, you'll earn the opportunity to take full advantage of its cons.
How to Start Dropshipping on Etsy? A Complete Guide in 6 Steps
As Etsy is strict on the traditional dropshipping model, you'll find opening a store difficult. New merchants reported being suspended after just a few days. Luckily, there's a safe route to avoid this. Follow our guide below.
Step 1. Choose the dropshipping products
Decide which items to sell first. Etsy always pays close attention to the products to ensure they fit its established brand.
Look through Etsy's categories. Think about what you can offer once you've identified your categories. It's best to stay away from items that are already widely available on Etsy.
Also, keep in mind that the marketplace favors retailers with rare goods. Therefore, do your best to provide distinctive items while ensuring they meet high standards.
To spark your ideas, here are the top-selling products on Etsy this year:
Jewelry: It's a popular category on Etsy with various styles and designs. Some of the most popular types of jewelry include necklaces, earrings, bracelets, and rings.
Home decor: Etsy buyers have always been fond of this category. From handmade signs to custom-painted furniture, there's something for every taste. It mainly comes with handcrafted items, so choose your production partner wisely.
T-shirts: People always have this demand on Etsy. Most T-shirt items are printed on demand, so we're sure this category is highly lucrative for dropshippers.
Art & prints: This category includes paintings, prints, and other works of art. Etsy is a great place to find unique and affordable art, so it must be a place for you as an artist. It's easy to source dropshipping suppliers offering print-on-demand items in this category.
Toys & gifts: Handmade toys, stuffed animals, and gifts for loved ones are incredibly increasing on Etsy. What's interesting is—niche ideas for this category seem limitless.
In case you'd like to tap into one of the most.

Step 2. Choose Etsy dropshipping suppliers
Etsy allows you to source products from a production partner, provided you give a hand in making them. For example, you participate in designing the look of your items. Every Etsy dropshipping business is based on this idea as well.
Hence, find Etsy dropshipping suppliers who can manufacture items based on your design inquiries. It's the best way to tell Etsy that what you sell is built from your unique taste, and you produce the finished products with the help of a supply partner. (This trick can protect your new store from being suspended by Etsy!)
As print-on-demand is quite popular today, finding a reliable supplier is not hard. Printify, Printful, and SPOD are the best ones you should check out so far. They all provide brilliant services, including production, fulfillment, inventory, shipping, and post-purchase support.
Plus, these print-on-demand suppliers are well-known for supporting Etsy dropshipping stores. This tells one crucial thing—it's highly possible to dropship on Etsy if you work with them. And thanks to their years of experience fulfilling orders from Etsy, you may succeed.
To give you a heads-up, partnering with these dropshipping suppliers is often not free. It should charge you a particular fee to maintain the relationship, which provides you with more advanced benefits. However, the cost is usually low since these printing companies desperately need dropshippers to push their business forward.
Step 3. Build Etsy Storefront
This is the most critical stage because it defines everything about you to Etsy.
Follow our steps below to create your Etsy dropshipping store and ensure all information you enter during the registration process is valid. Otherwise, you could get permanently suspended.
First, open an Etsy account. Click the "Sell on Etsy" button on the website, Etsy.com. To proceed, you must first create an account and enter some primary data, including your name, email address, and password.
Pick a category and shop name. Your store's name should be memorable and distinctive. It's crucial to pick a category that fairly represents the goods you'll be selling.
Establish your store's rules. Your return policy, payment policy, and shipping policy are all included in this. It's crucial to be succinct and clear with your policies so that customers understand what to anticipate.
Make your listing. This is where you enter product information, such as photos, descriptions, and prices. Take high-quality photos of your products that accurately represent them. Remember to specify your role in making the item and the relationship with your production partner in every listing.
Promote your business. Once your shop is up and running, you'll need to publicize it so people can find it. Accomplish this by utilizing social media, running advertisements, and participating in Etsy's marketing programs. We'll dig more into this later.
💡 Pro tip: If you want to sell on multiple marketplaces like eBay, Etsy, and Shopify and need to import, sync and control products in one unified dashboard, OmniSell can help you do just that!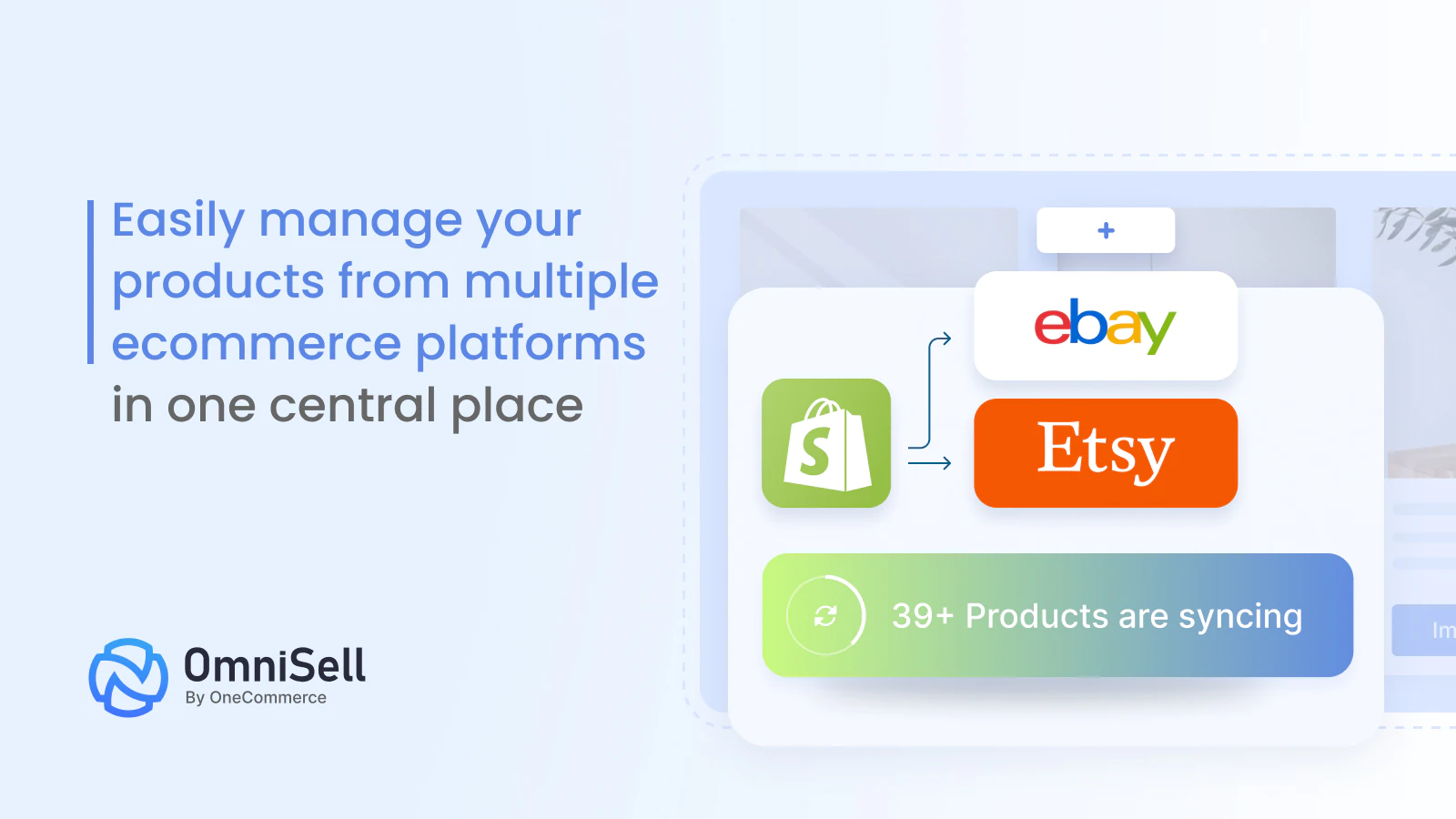 It connects your eBay, Etsy, and Shopify stores and lets you import your products from one platform to another easily. It also makes sure your product data is synced and error-free across different platforms, like from Shopify to Etsy, and vice versa. You can change your prices, shipping profiles, and policies in one place for all your stores.
Step 4. Start selling your Etsy dropshipping business
Once you've established your property on Etsy, think about how to sell your products. Selling on Etsy differs significantly from other marketplaces regarding prices, product listings, and the relevance of your offerings.
Buyers pay heavy attention to prices when they browse on Etsy. As Etsy is mostly about handcrafted items, they expect the prices to be inexpensive. They often tend toward cheaper options if there's a slight difference between the two sellers.
What's more, is that your listings need to be compelling enough to hook the audience. If your store is about art & prints, your listings should be uniquely designed and have an aesthetic touch. This creates a distinctive flair for your store and gives visitors a sense of trust.
Finally, focus your selling attempt on specific seasons to peak sales on Etsy. For example, you're selling home decor, so consider popular occasions like Christmas, Saint Patrick's Day, Halloween, or Pride Month.
People would buy a lot during these times to celebrate their beliefs, and their needs might fall into what you sell. Customize your items to fit each season and enjoy a leap in sales!
Step 5. Market your business
Promoting your Etsy dropshipping business has similar workarounds as a typical online store.
5.1. Social media marketing
It's suggested that you should be active on social media where your potential customers are located. Most Etsy sellers usually pick Instagram, Facebook, and TikTok as their main marketing channels.
💡 To help you kickstart your social media marketing journey, check out these articles:
5.2. Email marketing
You can also do email marketing, an effective way to engage customers personally and sell fast.
At the same time, consider offering discounts and sales and sorting them into captivating campaigns that target different groups of customers. This caters to different customer insights, a modern marketing tactic to boost revenues as much as possible.
5.3. Etsy onsite & offsite advertising
The best thing about marketing on Etsy is that you can run onsite and offsite ads managed by Etsy. That means you pay Etsy to display your ads on the marketplace itself, search engines, or Etsy's social channels.
Most merchants would go for Etsy onsite ads because they're shown where buyers are closest to the buying stage.
Note that Etsy has recently changed its ad system, so you can't bid on the price of ad clicks anymore. The average cost is promising—around US $0.2-0.5 per click for an Etsy ad.
5.4. Customer service
To be successful with Etsy, you must always be responsive and provide excellent customer service. Unlike selling on your eCommerce site, one bad rating alerts Etsy's quality-control team about your shop quality and can have you eliminated from the marketplace anytime.
Therefore, prepare your store with transparent policies to avoid negative feedback. The most prevalent problem with Etsy buyers is that their items are different than expected. Thus, ensure you're ready to provide returns and refunds if necessary, which is the best way to keep a good reputation on Etsy.
Overall, there are different ways to market your Etsy store. Etsy ads look like a brighter choice for a dropshipping business because they propel sales by targeting the right audience at the right time. Especially when your production partner's inventory is always there to serve, feel free to take as many orders as possible.
Step 6. Fulfill Etsy orders
Congrats on having an Etsy dropshipping business and putting it in front of the world! It's time to take care of orders and do it fabulously so you won't lose sales or disappoint any customer.
No more manually forwarding orders to your dropshipping suppliers. Now, suppliers like Printify or Printful can take and fulfill Etsy orders automatically for you.
Suppose you work with Printify. Your only job is to ensure the order is marked as "Paid" before it's imported into Prinify's system. Then, the supplier will prepare the order, pack and ship it to the customer. You keep the profit and continue the effort to make more sales.
One thing to keep in mind, though, monitor and optimize your store's performance by using analytics tools like Google Analytics and Etsy Stats. These tools can help you track and measure your store's traffic, sales, conversion rate, and customer behavior.
Conclusion
Is dropshipping allowed on Etsy? Absolutely, but it can be tricky. Be sure to follow all Etsy requirements and prove that you either partially or fully make your items.
You're halfway successful once you've passed the Etsy check on your newly built store. We hope this guide on starting an Etsy dropshipping business has been helpful to you. Happy selling!