From product research and inventory management to marketing and analytics, dropshipping tools have become essential companions for entrepreneurs seeking to build profitable online stores.
This article will unfold the best 12 dropshipping tools that can empower your business and streamline operations, So, you can manage your store with low cost and manpower while gaining high profits.
Let's dive in!
🔑  KEY TAKEAWAYS
Dropshipping allows you to sell products without worrying about inventory or logistics, saving you time and money.
Dropshipping tools can boost your business by helping you run, improve, and grow your online store with powerful features and functions.
What Is Dropshipping?
Dropshipping means selling products to customers without the need to stock inventory or handle the intricacies of traditional supply chain management.
Instead, entrepreneurs partner with suppliers who directly ship products to customers, allowing them to focus on marketing, customer service, and scaling their businesses.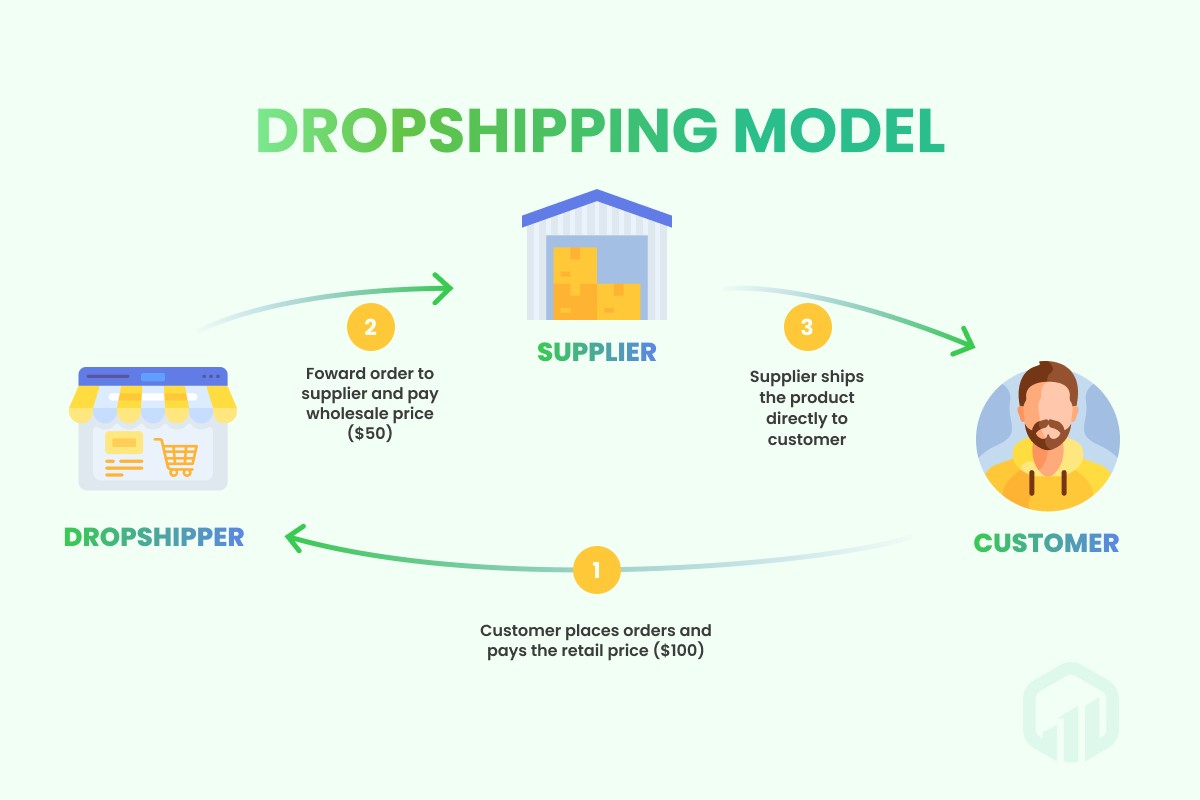 However, running a successful dropshipping venture has its challenges. This is where dropshipping tools come along and lift off the heavy work for dropshippers.
What Are Dropshipping Tools?
Dropshipping tools are software or services that can help you manage operations, enhance efficiency, and drive revenue through superior features and functionalities. So, what exactly can they do?
Dropshipping Automation: The tools can automate order processing, inventory management, and even customer communication. By reducing manual tasks, entrepreneurs will have more time and resources to focus on strategy and growth.
Product Research: They can help entrepreneurs identify trending products, analyze market demand, and evaluate competition.
Marketing Assistance: They often include marketing features such as email marketing automation, social media management, and search engine optimization (SEO) tools.
Competitor Research: Some tools allow entrepreneurs to monitor the strategies and performance of their competitors.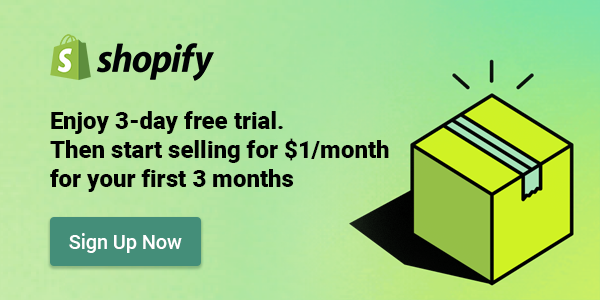 The 12 Best Dropshipping Tools to Find Out Your Niche (By Category)
We have compiled a comprehensive list of dropshipping tools that are sure to cover all of your needs. These tools have been carefully categorized and selected to help you succeed in your dropshipping business.
Dropshipping Spy Tools

AliHunter
Google Lens
Minea
AutoDS Winning Products Marketplace
Sell The Trend

Tools for Dropshipping Business Management

AliExpress Dropshipping Center
DSers
Dropified
Spocket
Zapier

Tools for Updates and Analysis

Google Trends
Google Analytics
Let's get into detail!
Dropshipping Spy Tools
A dropshipping spy tool, also known as a dropshipping product research tool or a product/competitors spy tool, is a specialized software or service designed to provide e-commerce entrepreneurs with insights into the winning products and their competitors' strategies.
Hence, they can allocate their budget and resources to the most profitable and finest products to skyrocket their dropshipping business.
#1. AliHunter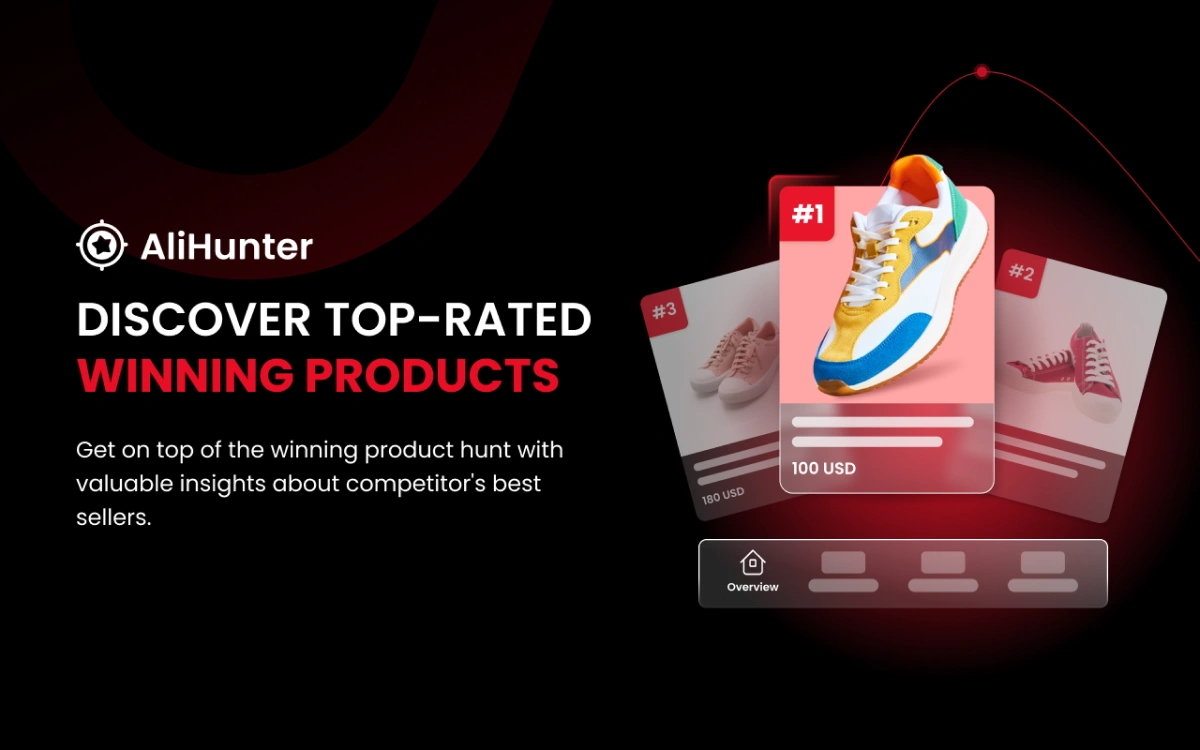 AliHunter is a tool designed to enhance the efficiency and profitability of dropshipping businesses on the AliExpress platform.
It aims to simplify the process of locating goods with high profit margins and low competition. This is made possible by the deployment of sophisticated algorithms that evaluate millions of AliExpress items and give consumers reliable data on their potential profitability.
AliHunter offers a Chrome extension and a website app that enhances the AliExpress browsing experience. It provides real-time data and insights directly from the AliExpress website, making it easier to evaluate products and dropshipping suppliers while browsing.
Key features
Product Discovery: Find profitable and in-demand products fast with AliHunter. It shows you data on product performance, such as sales trends, pricing history, and seller ratings.
Competitor Tracking: Analyze your competitors' strategies with AliHunter. You can improve your offerings by watching competitor stores, pricing, and product selections.
TikTok Spy: Access to countless ads on TikTok specifically relevant to dropshipping products to learn how other dropshippers promote their products on TikTok, with marketing data such as ad impressions, advertising days, and popularity.
Handpicked Products: Get access to the best products handpicked by a team of dropshipping experts. It curates a list of high-quality and trending products from AliExpress that match your criteria. You can filter by category, price, rating, reviews, orders, and more.
My Collection: Add your favorite dropshipping products to your collection and follow their improvements to determine the optimal moment to sell.
Pricing
AliHunter has improved its pricing structure to give you a better user experience. You can now choose between Module and Bundle options for your subscriptions, with 3 pricing plans Basic, Advanced, and Premium.
You can select the features that match your needs, such as finding products, tracking competitors, or spying on TikTok.
#2. Google Lens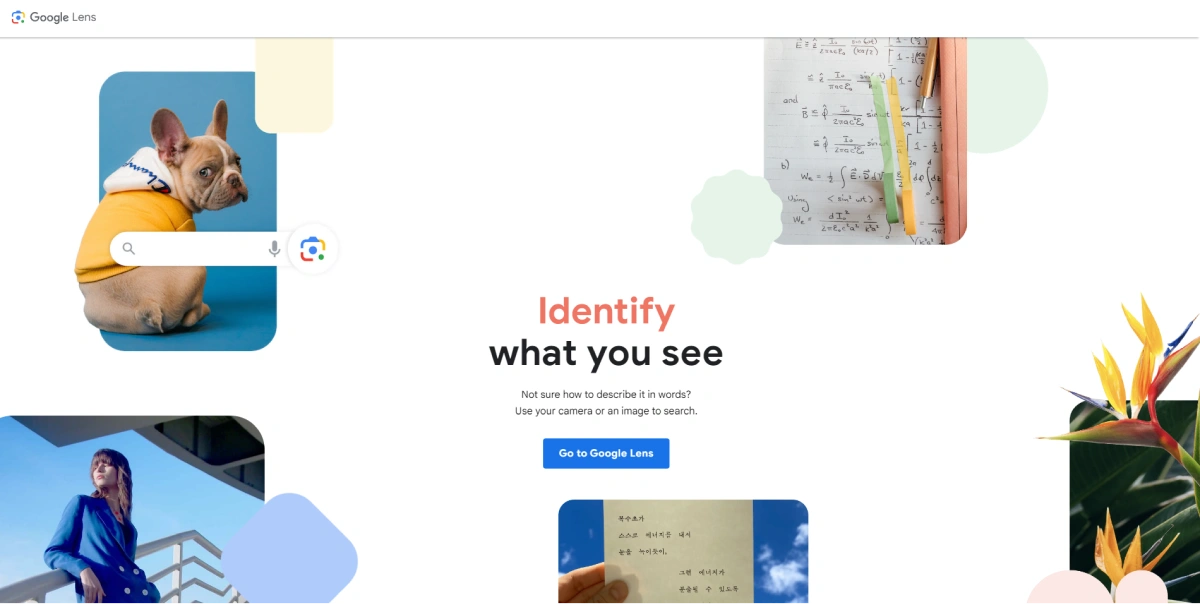 Google Lens is a powerful visual search and recognition tool developed by Google. Initially introduced as a feature within the Google Photos app, it has since been integrated into various other Google services and mobile devices.
Google Lens uses artificial intelligence (AI) and machine learning to analyze images and provide relevant information or actions based on what it "sees".
Key features
Product Research: Dropshippers can use Google Lens to identify and research products they come across in the real world.
Price Comparison: When you encounter products you are interested in selling, you can use Google Lens to compare prices across different online retailers.
Translation: For dropshippers dealing with international markets, Google Lens can help with translation tasks. It can translate product descriptions, reviews, or customer inquiries, facilitating communication and market expansion.
Efficient Product Sourcing: When attending trade shows, browsing through catalogs, or visiting suppliers, dropshippers can use Google Lens to quickly identify and research potential products.
Pricing
Google Lens It is a free app, integrated with the Google search engine and smart devices, such as phones, tablets, and laptops, so you can get relevant and reliable information instantly.
#3. Minea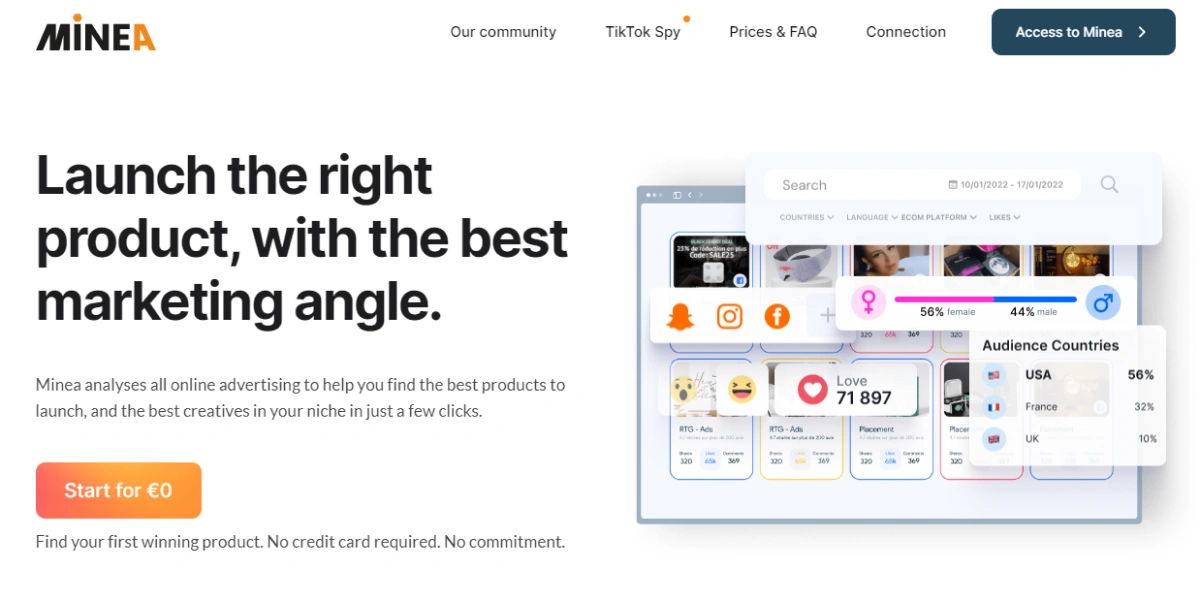 Minea is an online advertising analysis tool that leverages the power of data to help eCommerce businesses find the best products to launch and create highly effective ad campaigns. It is a central hub that offers product research and advertising creative processes, saving time and money while providing essential metrics for making informed decisions.
Key features
Product Research: Minea offers an integrated solution to discover high-potential products quickly. With just a few clicks, you can identify products with strong potential for success.
Essential Metrics Minea's team has significant experience in the eCommerce industry and provides key statistics that are invaluable for making informed product selection decisions. These metrics help you assess product viability, market demand, and potential profitability.
Competitor Analysis: Minea goes a step further by offering a complete analysis of your competitor's advertising strategies and results and gaining valuable insights.
Pricing
Minea offers a Lite plan with 500 research credits available, followed by Starter (34.50 €/ month) and Premium (69.33 €/ month).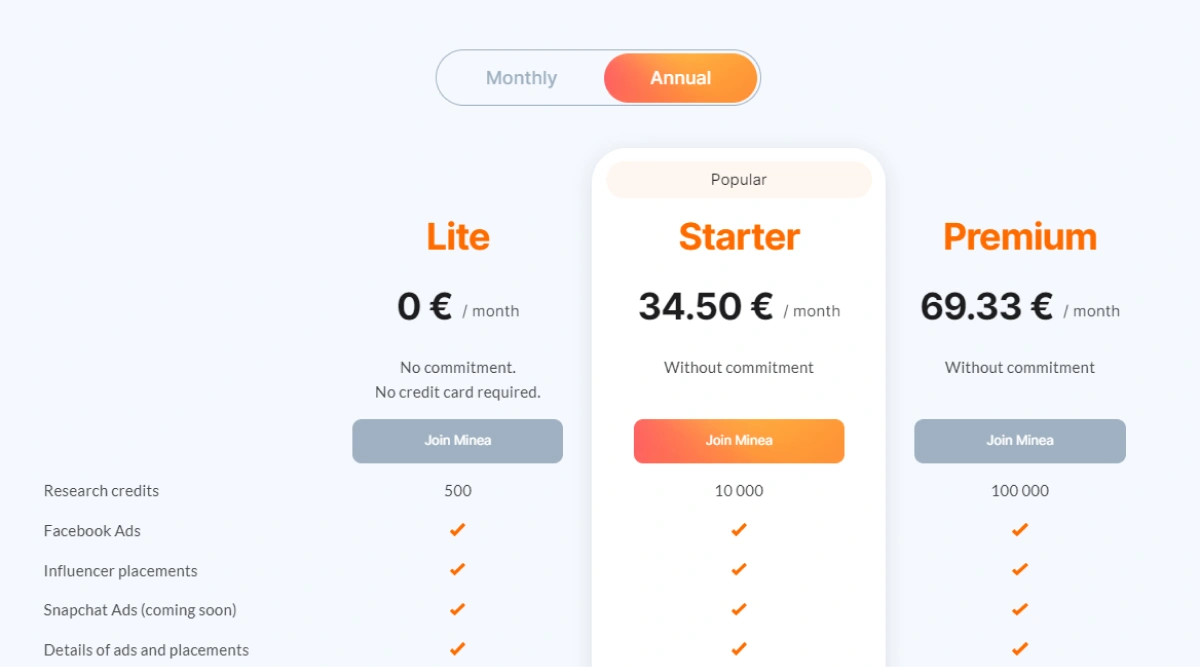 #4. AutoDS Winning Products Marketplace
The AutoDS Marketplace is a comprehensive platform that serves as a centralized hub where entrepreneurs can seamlessly discover, source, research, and import a wide range of products.
Key features
Private Suppliers: Access exclusive, high-quality, and fast-shipping suppliers via AutoDS Marketplace. Gain a competitive edge and enhance customer satisfaction and retention.
AutoDS Warehouse: Find high-quality trending products, curated and ready for swift shipment. Say goodbye to lengthy shipping times and hello to happier customers.
TikTok Spy Tool: Access the extensive library of trending TikTok ads and videos, updated regularly. Get valuable insights and inspiration for in-demand products.
Effortless Product Import: Import products from AutoDS Marketplace to your store with a single click. Customize and optimize product listings, getting closer to making sales and growing your business.
Smart Filter System: Narrow your product search using various criteria, such as categories, warehouse locations, price ranges, etc. Quickly find products that align with your business strategy.
Pricing
AutoDS has different pricing plans for different selling platforms, such as eBay, Shopify, Facebook Marketplace, Wix, and WooCommerce. You can try AutoDS for 14 days for $0.99 and then choose the plan that suits your needs and budget.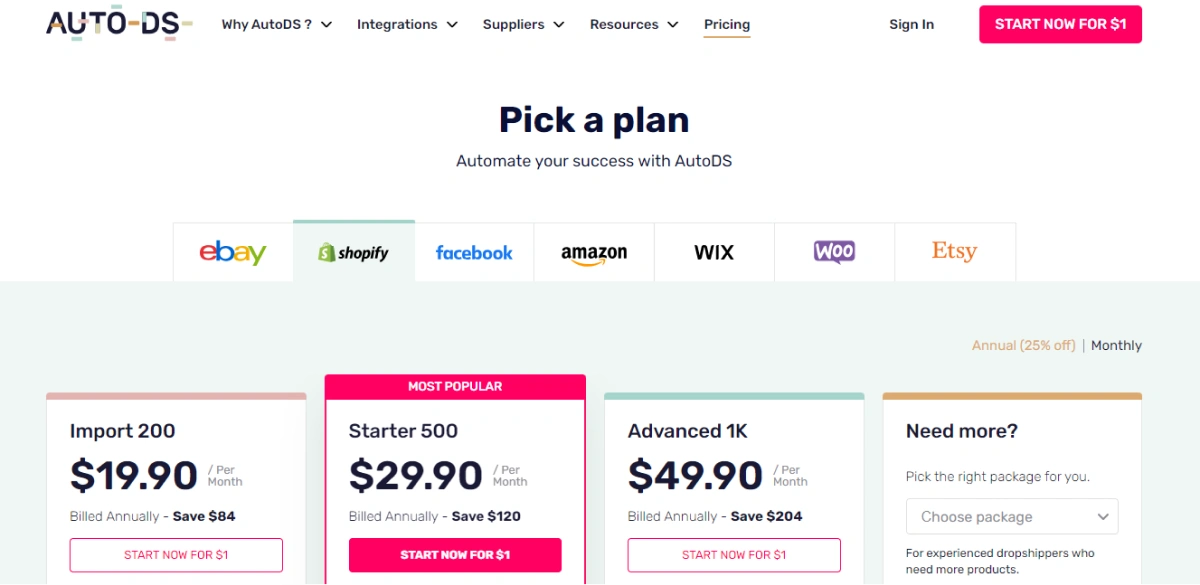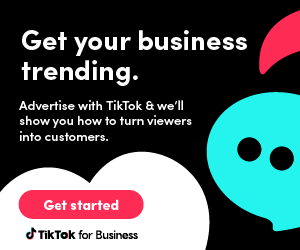 #5. Sell The Trend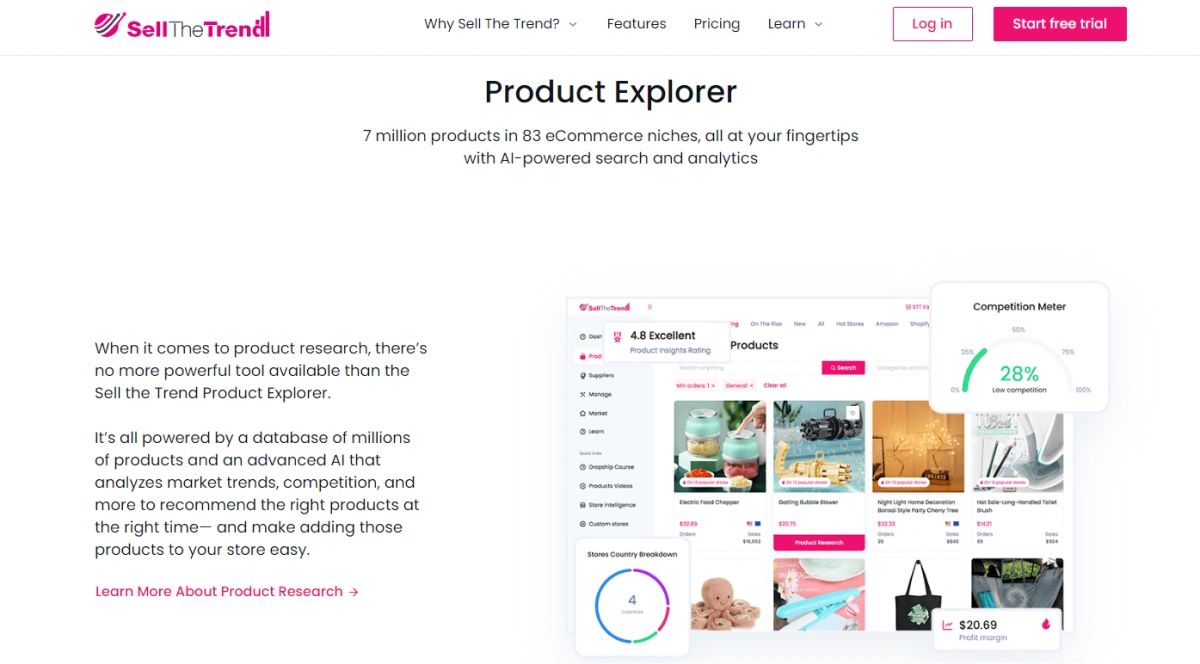 Sell The Trend is an advanced AI dropshipping tool that empowers dropshippers with a wide range of features to enhance their eCommerce businesses.
Key features
Product Explorer: Access over 7 million products across 83 niches. AI suggests the best products based on trends and competition.
1-Click Push to Store: Add trending products to the store with one click. Automatically generate high-converting product pages.
Supplier Database: Access nearly 1,200 verified and trusted suppliers, both in the US and internationally. Suppliers are rated and ranked based on quality, speed, and communication.
NEXUS Product Research: Use an advanced AI analysis tool to assess 26 data points for each product and competitor. Get in-depth insights into trends, competition, niche potential, and pricing.
Pricing
The Essential plan costs $39.97 per month and gives you access to NEXUS and other features for finding winning products. The Pro plan costs $99.97 per month and allows you to connect or create up to three stores with all the features of Sell The Trend.
You can also get two months free if you pay yearly, and a 7-day free trial for any plan.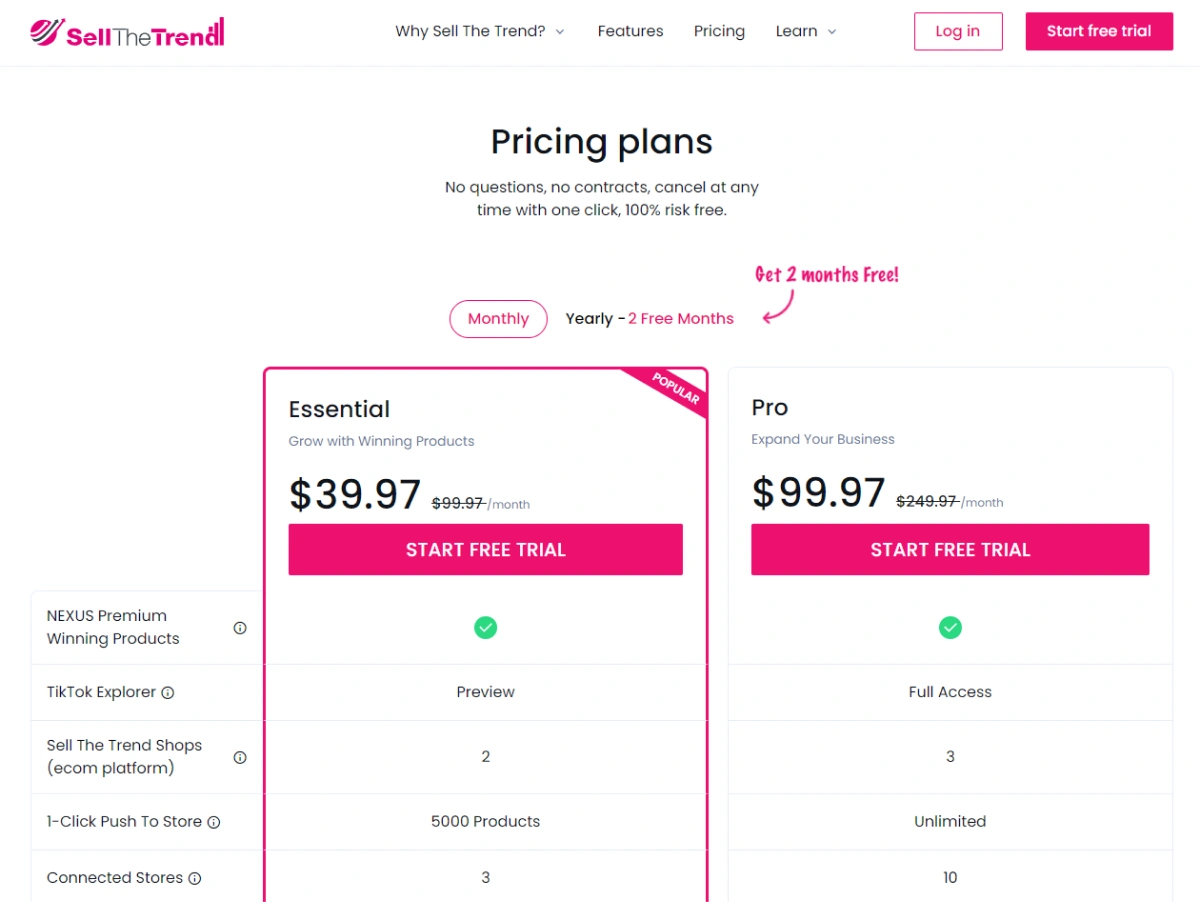 Tools for Dropshipping Business Management
#1. AliExpress Dropshipping Center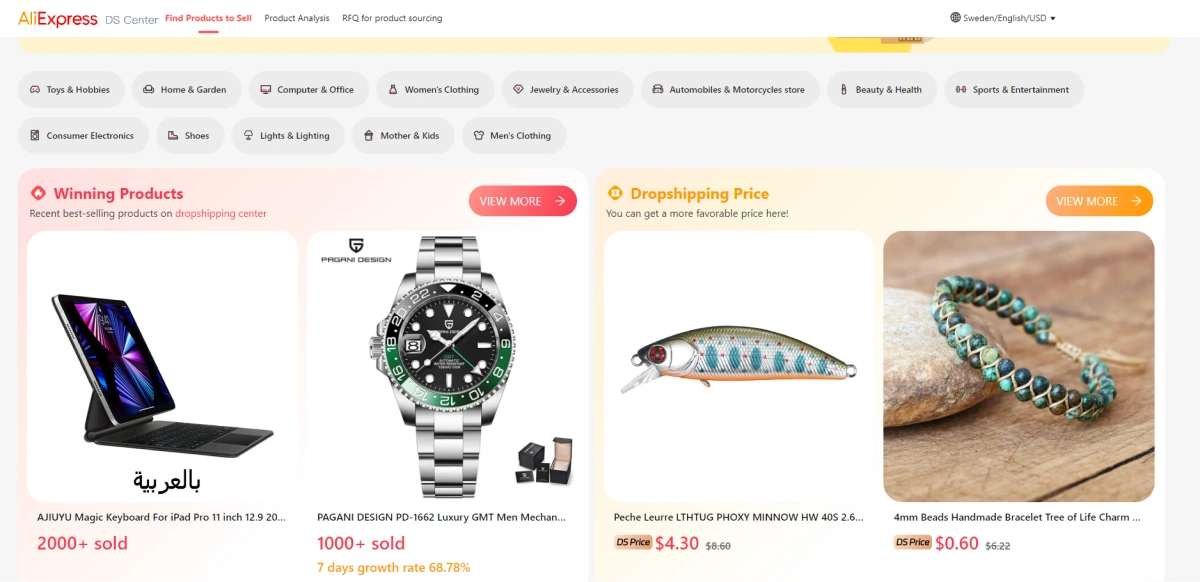 AliExpress Dropshipping Center provides a set of tools provided by AliExpress to assist dropshippers in managing their businesses more efficiently.
Key features
Product Sourcing: The Dropshipping Center provides a streamlined process for discovering and sourcing products from AliExpress suppliers. You can search for products by category, keyword, or supplier, making finding items that align with your niche and target audience easier.
ePacket Shipping Filter: It includes a filter for ePacket shipping, which is a shipping option known for its affordability and relatively faster delivery times compared to standard international shipping. Dropshippers can use this filter to find products with ePacket shipping to improve customer satisfaction.
Bulk Orders: Managing a high volume of orders is a common challenge for dropshippers. The Dropshipping Center provides tools for processing multiple orders simultaneously; hence the order fulfillment process becomes simpler.
Store Management: It allows you to manage multiple stores or accounts within the AliExpress platform from a single dashboard. This feature is handy for those managing multiple eCommerce stores.
Integration with eCommerce Platforms: Some dropshipping tools integrate with popular e-commerce platforms such as Shopify and WooCommerce. You can easily import product listings, automated order processing, and inventory management.
Pricing
AliExpress Dropshipping Center is completely free of charge and it's a perfect tool for anyone to research dropshipping products without any limit.
#2. DSers
DSers is a dropshipping management and automation tool designed to simplify and optimize various aspects of running a dropshipping business. It primarily focuses on facilitating order processing and management for dropshippers using the AliExpress platform.
Key features
Bulk Order Processing: DSers enables dropshippers to process multiple orders in bulk, saving a significant amount of time compared to manually fulfilling each order individually. This is particularly useful for businesses with a high volume of orders.
AliExpress Supplier Selection: DSers helps you identify and choose reliable suppliers on AliExpress based on factors such as shipping times, seller ratings, and product availability. This ensures a smoother dropshipping experience and better customer satisfaction.
Real-Time Inventory Tracking: DSers keep track of product stock levels in real time. If a product becomes unavailable or runs out of stock on AliExpress, DSers will reflect this change in your store, preventing customers from placing orders for out-of-stock items.
Automatic Order Tracking: DSers provides automated order tracking, which helps you keep customers informed about the status of their orders, including shipping updates and delivery confirmations.
Pricing
DSers offers four different pricing plans for its users, ranging from Basic to Enterprise.
You can check out DSers and choose the plan that suits your needs and budget. Whether you want to process orders in bulk, map variants according to the target region, or customize your features, DSers has a plan for you.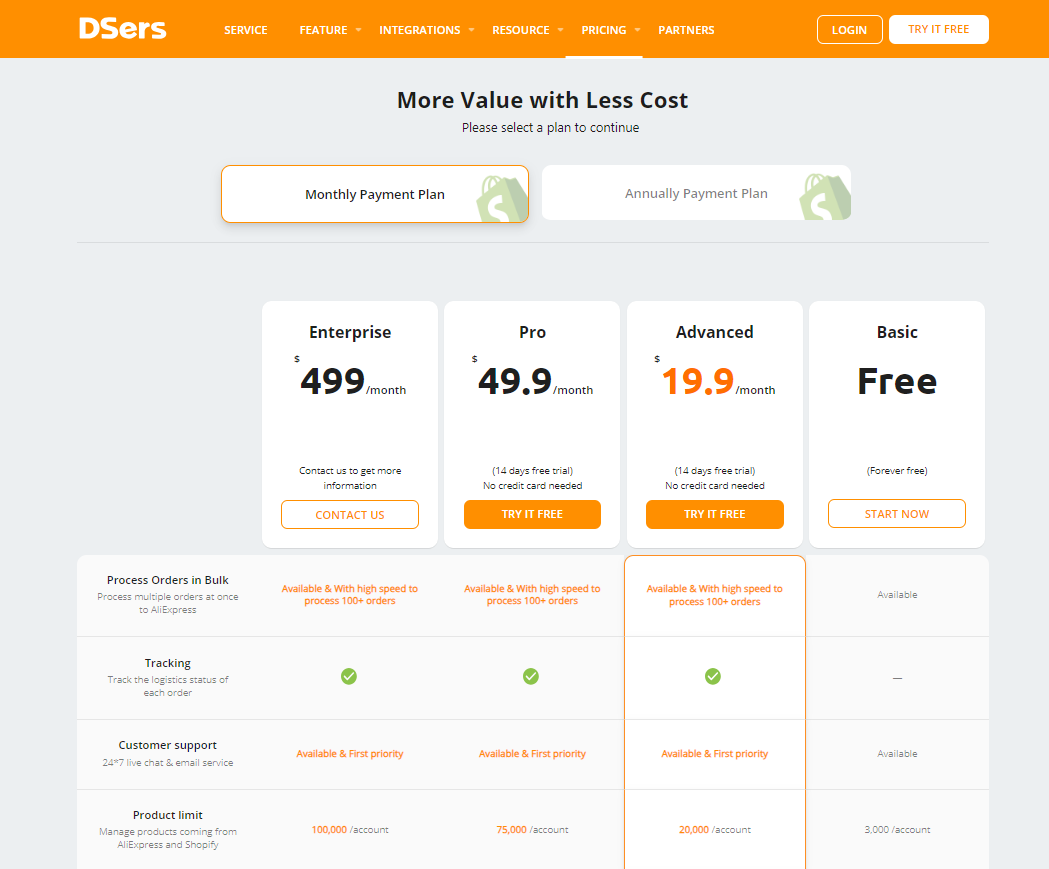 #3. Dropified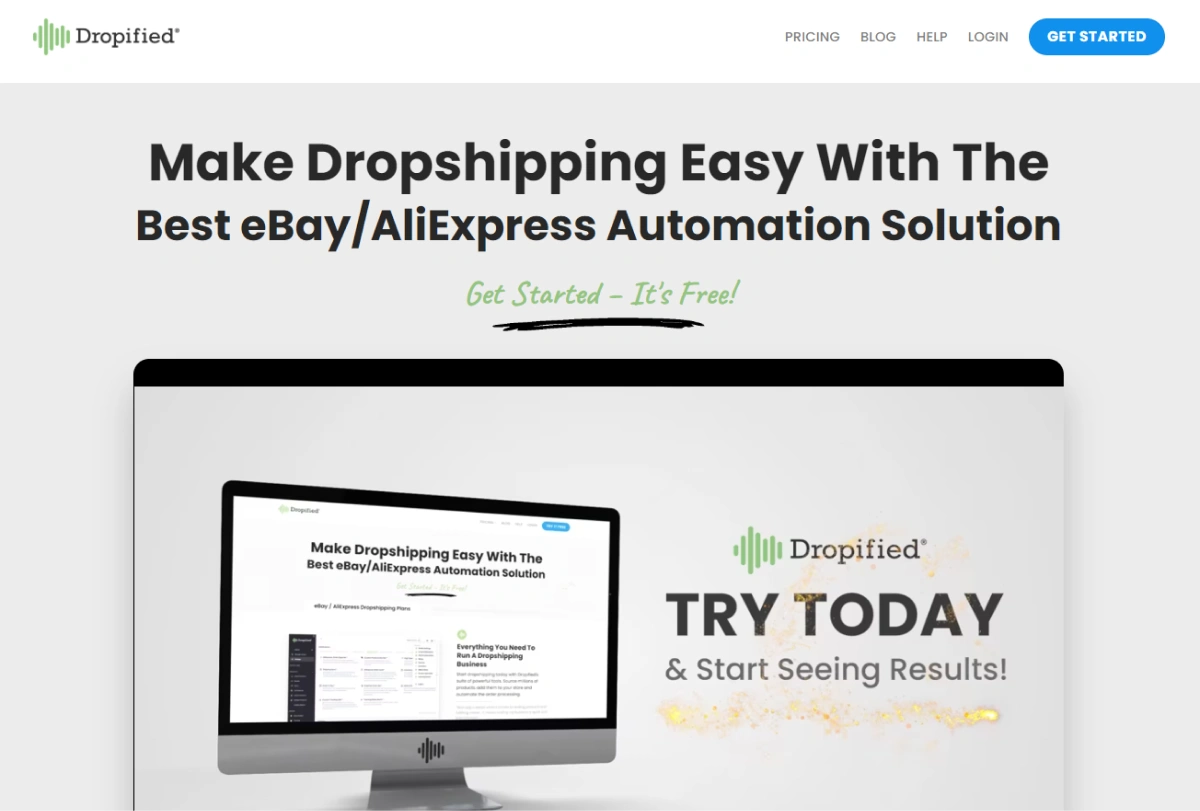 Dropified is a dropshipping automation tool that helps you smooth various aspects of running a dropshipping business. It provides a range of features and functionalities to help dropshippers manage their product sourcing, store management, and order fulfillment processes more efficiently.
Dropified can be used with multiple eCommerce platforms, including Shopify and WooCommerce.
Key features
One-Click Product Import: With Dropified, importing products into your online store is a one-click process. It lets you quickly add products to your catalog, complete with product details, images, and pricing.
Inventory Management: Dropified helps you keep track of product stock levels and automatically updates your store when products become out of stock or back in stock.
Order Automation: Dropified automates the order fulfillment process. When a customer orders in your store, Dropified can automatically forward the order details to the supplier, who then ships the product directly to the customer.
ePacket Filter: Like many dropshipping tools, Dropified includes an ePacket filter to help you find products with faster and more affordable ePacket shipping options.
Dashboard and Analytics: Dropified provides a centralized dashboard where you can monitor the performance of your dropshipping business. You can track orders, sales, and customer data, helping you make informed decisions.
Pricing
Dropified offers a 14-day trial, a free plan, and 2 pricing plans, including Pro ($47/month) and Elite ($97/month).

#4. Spocket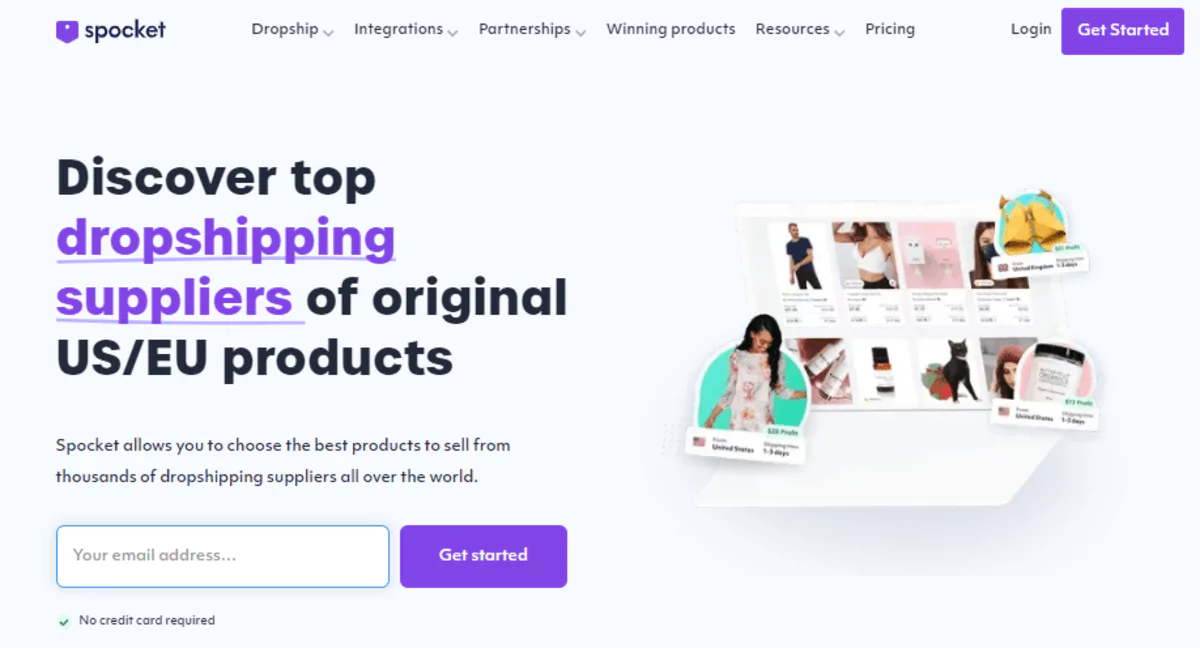 Spocket is your all-in-one solution for dropshipping success, offering a comprehensive sourcing and inventory management platform.
It has partnerships with multiple trusted suppliers such as Shopify, WooCommerce, Wix, BigCommerce, and AliScraper. Spocket can open the doors to an extensive range of products to supercharge your eCommerce venture.
Key features
Rapid Delivery from Domestic Suppliers: Spocket's partnerships with EU and US-based suppliers mean faster shipping options for your customers. Your store will gain higher satisfaction and loyalty when the delivery time is not a problem.
Streamlined Bulk Order Automation: Spocket simplifies your day-to-day operations by automating bulk order processing. You can spend less time on manual tasks to focus more on strategy development to grow your business.
AliExpress Integration: For AliExpress users, Spocket offers a special extension. It becomes easier to expand your product selection and reach.
Pricing
Spocket has a free plan and 4 paid plans with different features and benefits. You can try the free version of Spocket before upgrading to paid packages.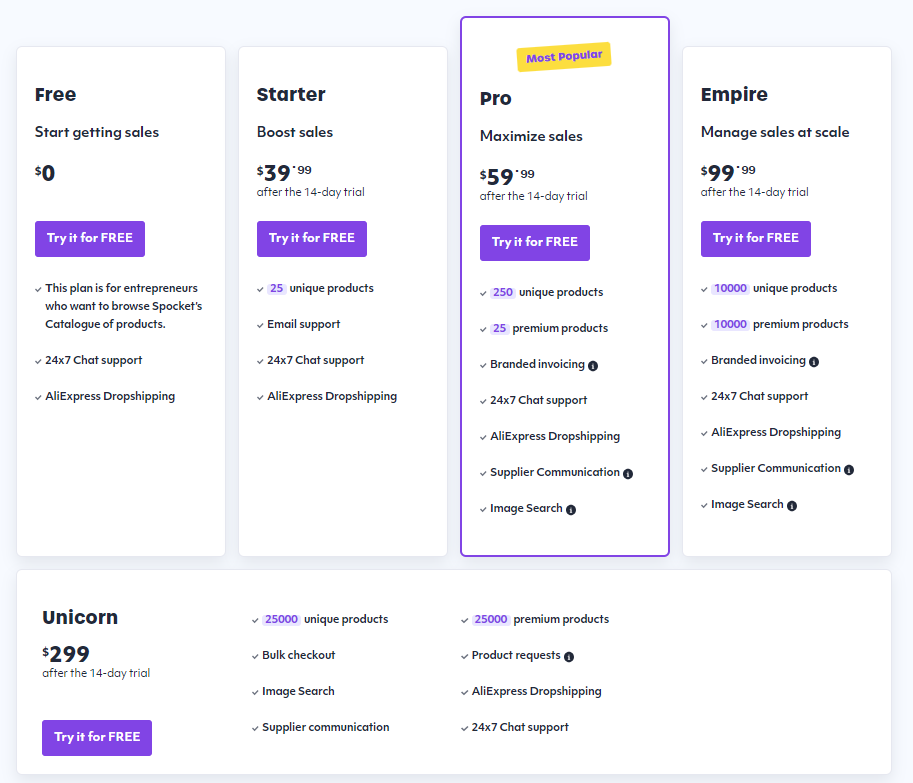 #5. Zapier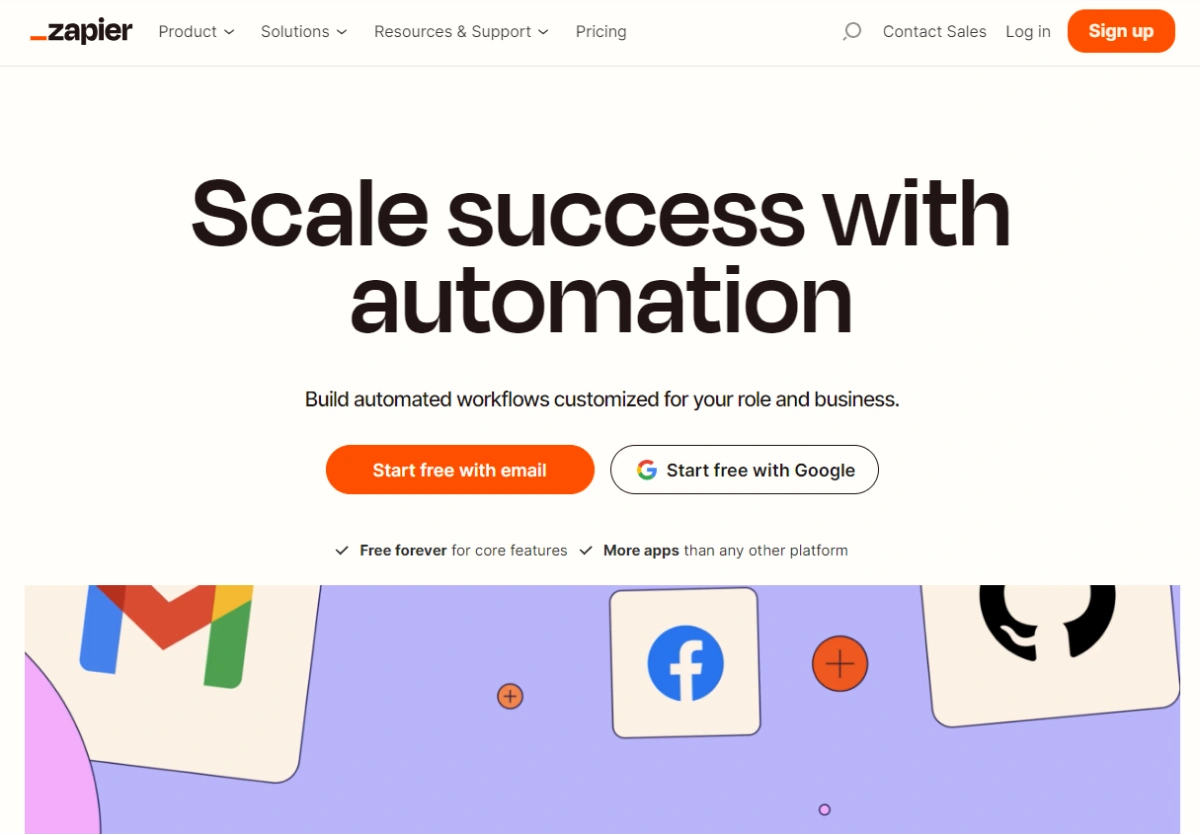 Zapier is a versatile automation tool that can help dropshippers by connecting different apps and automating workflows.
Key features
eCommerce Platform Integration: Connect online stores with other tools and services via Zapier. Data flows seamlessly, reducing manual work and errors.
Order Processing Automation: Set up workflows that trigger actions when orders are placed. Zapier can send order details to suppliers or fulfillment centers automatically.
Inventory Management: Sync eCommerce platform with inventory tools or spreadsheets. Zapier can alert or act when stock levels change, avoiding overselling or running out of stock.
Marketing Automation: Connect eCommerce platform with email marketing tools via Zapier. Automatically add customers to email lists, segment them, and send targeted campaigns.
Data Reporting and Analysis: Connect eCommerce platform with analytics and reporting tools via Zapier. Generate automated reports on sales, customer behavior, and other metrics.
Pricing
Zapier offers many packages, easing your decision-making process to have the best choice.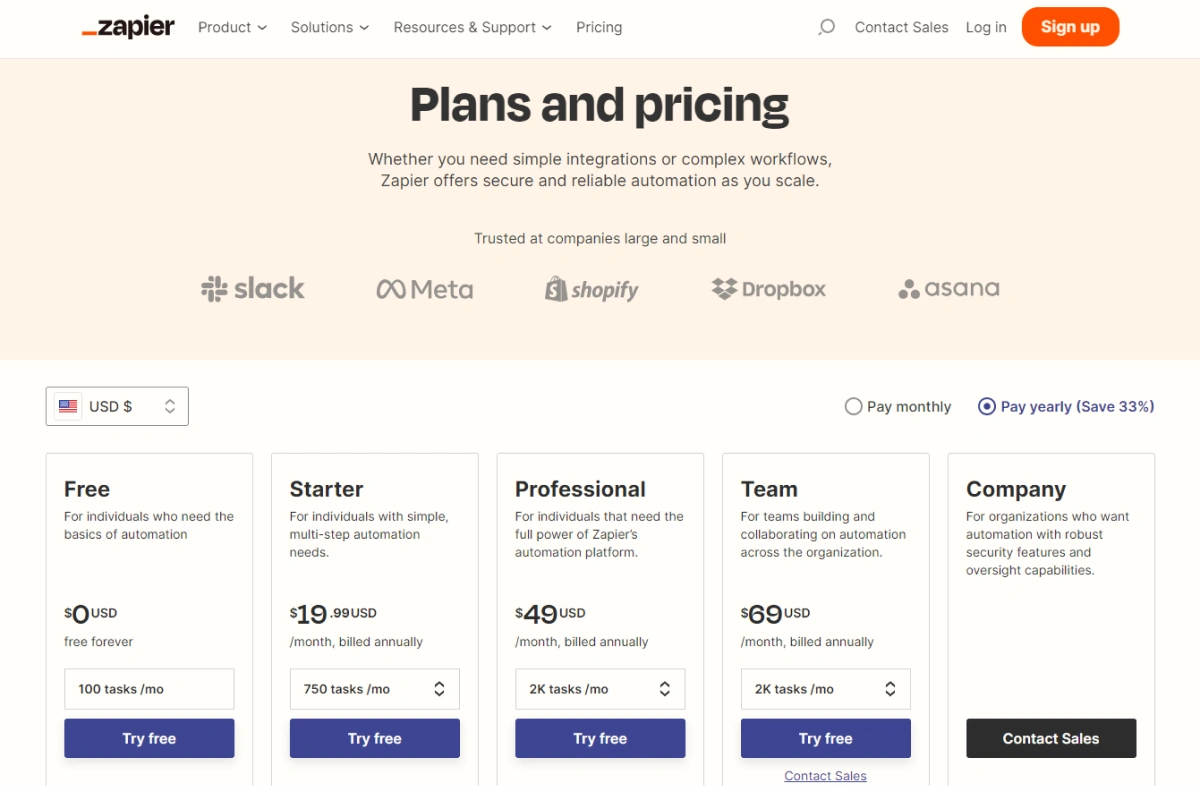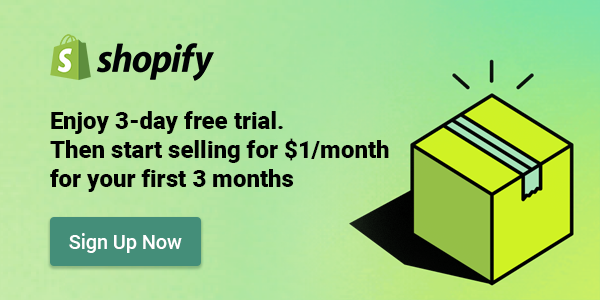 Tools for Updates and Analysis
#1. Google Trends

Google Trends is a free online tool provided by Google that allows users to explore and analyze the popularity of search terms and topics on the Google search engine. It provides valuable insights into the relative search interest for specific keywords and topics over a specified period of time.
Key features
Identifying Trending Products: You can use Google Trends to discover trending products and dropshipping niches. Enter keywords related to your niche and see interest changes over time. Make data-driven decisions about inventory.
Seasonal Trends: Google Trends can reveal seasonal trends and patterns. Dropshippers can anticipate when certain products are likely to be in higher demand, allowing them to plan their product listings and marketing campaigns accordingly.
Geographic Insights: Google Trends provides data on the geographical regions where search terms are most popular. You can tailor their marketing and targeting strategies to specific regions or countries.
#2. Google Analytics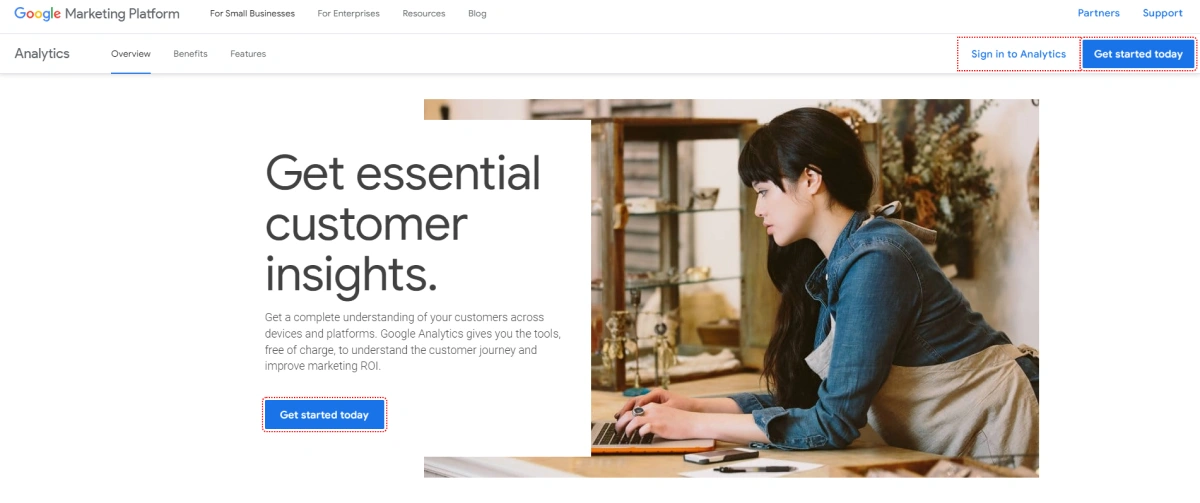 Google Analytics is a powerful web analytics by Google. It generates detailed insights and data about website traffic, user behavior, and other critical metrics. While it is not a dropshipping-specific tool, Google Analytics can be incredibly valuable for dropshippers in several ways.
Website Traffic Analysis: Track the number of visitors to your website. Evaluate the effectiveness of your marketing efforts.
Conversion Tracking: Set up and track conversion goals and key actions on your website. Measure success and optimize the sales funnel.
E-commerce Tracking: Track e-commerce-specific metrics like revenue, average order value, and conversion rate. Gain insights into financial performance.
Audience Insights: Access demographic and geographic data about visitors. Understand the target audience and tailor marketing efforts.
Behavior Flow: See how visitors navigate through your website. Identify potential bottlenecks or issues in user experience.
Content Performance: Analyze the popularity and engagement of pages and products. Determine top-performing products and optimize underperforming ones.
Conclusion
The dynamic nature of the dropshipping industry demands adaptability, efficiency, and a strategic edge.
The 12 best dropshipping tools we share above can automate mundane tasks, uncover trending products, and optimize marketing campaigns. You can leverage their superior features and tremendous support to earn more from your dropshipping business.