If you own a dropshipping store or are in the process of launching one, you are in the right spot. Among many eCommerce platforms globally, AliExpress is one of the largest ones, with an extensive catalog of countless products.
The platform has introduced the AliExpress Dropshipping Center to simplify the process of sourcing products for your store from AliExpress. Some of the most common questions of sellers are: "What are the features? How to take advantage of them to earn more from a dropshipping store? Does it take any cost to unlock all the superior functions?"
Let's find out the answers for each question in this article! Scroll down!
🔑  KEY TAKEAWAYS:
AliExpress Dropshipping Center is a free tool that helps dropshippers find, analyze, and source products from AliExpress – the largest online marketplace in China.
AliExpress Dropshipping Center helps you find relevant products, access crucial analytics, spot market trends, and expand your capabilities for your dropshipping business.
Top product research tools on AliExpress Dropshipping Center including AliHunter, Dsers, etc.
What Is AliExpress Dropshipping Center?
AliExpress Dropshipping Center is a free tool that helps dropshippers find and analyze products from AliExpress, the largest online marketplace in China. This tool ranks products based on various criteria, such as sales volume, rating, quality, affordability, delivery time, and more.
It also helps dropshippers find reliable suppliers and track their orders. AliExpress Dropshipping Center is a useful resource for dropshippers who want to source products from AliExpress and grow their online business.
The tool recently had a significant update, completely redesigning the interface and incorporating many new features. Not only does it perform better, but the interface is also more user-friendly.
How Does AliExpress Dropshipping Center Work?
The AliExpress Dropshipping Center is more than just a product search tool. Thanks to its advanced capabilities, including powerful algorithms and regional insights, the Dropshipping Center goes beyond that.
AliExpress dropshipping center leverages country-specific data, trending product rankings, competitive pricing, and service performance scores to provide optimal product recommendations.
In simpler terms, the AliExpress Dropshipping Center simplifies the process of finding potential dropshipping products to sell.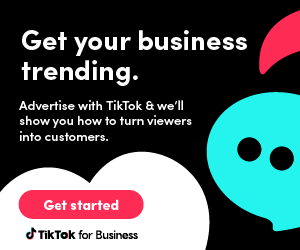 How Does AliExpress Dropshipping Center Help You?
Now we all know that AEDS center is, let take a look at all the benefits the tool can bring to its users.
Discover relevant products
The tool stands out for its ability to grant you free access to a vast inventory and insights of millions of products. You can easily explore various categories and handpick the perfect items from trusted suppliers to stock in your store.
The insights & analytics features of AliExpress dropshipping center is the main reasons why people come to use it. It empowers merchants like you to gather essential market trends statistics and delve into different performance metrics of each product such as number of suppliers info, order numbers, sales & logistics performance.
The dropshipping center tool is also your compass for identifying prevailing market trends on AliExpress. It enables you to select high-demand products that effortlessly resonate with your target audience.
Beyond these core functionalities, the dropshipping tool offers additional capabilities. You can employ it for reverse searches, using images to locate products. Moreover, advanced features facilitate competitive analysis and pre-evaluation of a product's sales potential.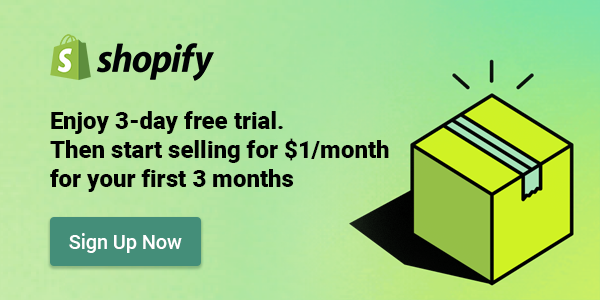 How to Add AliExpress Dropshipping Center to Your AliExpress Account?
Living up to its hype of a user-friendly interface, adding the Dropping Center to your AliExpress account is effortless. You can choose either of the two options below!

You can directly access the AliExpress dropshipping center by visiting https://ds.aliexpress.com/#/find-products. All you need to do is accept their terms and provide your name when logging in to your AliExpress account.
The second method is to place sufficient orders on AliExpress until the platform sends you a notification about the dropshipping center.
How to Use the AliExpress Dropshipping Center?
AliExpress Dropshipping Center supports you throughout the process with two superior features on the top-left menu on the Dropshipping Center Page: Find Products to Sell and Product Analysis. Let's dive into a quick tutorials on how to use them!
1. Find Products to Sell
The 'Find Products To Sell' feature offers a variety of powerful tools for identifying trending products to add to your store. It alleviates the process of discovering profitable items by numerous filters and data points.
So, you can pinpoint winning products whether you search by category, product name, image, price range, or shipping origin.
1.1. Winning Products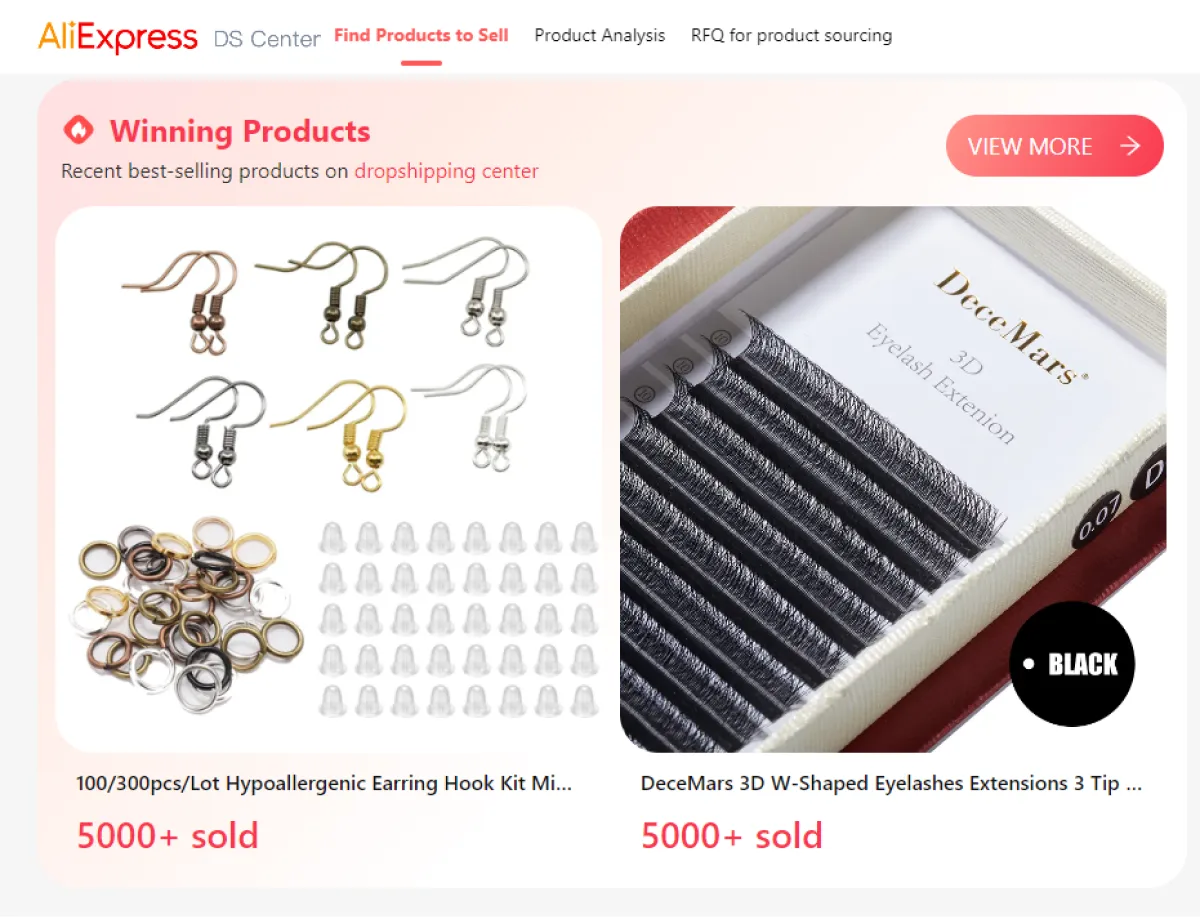 Its convenient design lets you hover over search results to view growth rates and seller ratings. The 'Winning Products' option also provides a curated list of top-selling niches and products, making finding products with a proven track record easier.
It is also a fantastic source of inspiration for your dropshipping niche. When you opt not to select a specific niche, it presents you with all the currently trending products within the Dropshipping Center. Moreover, you can sort these products based on price and sales.
1.2. Search by Image
You can also uncover similar products effortlessly by utilizing the "Search by Image" feature within the Dropshipping Center. It only takes 2 steps:
On the home page, you can find the "Search by Image" button on the right side of your screen, next to the search bar
Select an image of your choice, and let the AliExpress Dropshipping Center do its magic.
It will conduct a reverse image search and present relevant results based on the uploaded image.

The results will show the product details and make necessary comparisons. Hence, you can locate products that align perfectly with your dropshipping strategy, boosting your chances of success.
2. Product Analysis
While the 'Find Products' feature offers a brief overview, Product Analysis showcase deeper insights into specific products' market performance and potential.
With this feature, you can have a detailed report by simply copying and pasting the URL of any product from AliExpress. It includes data on the seller's logistics performance and the sales performance of the product.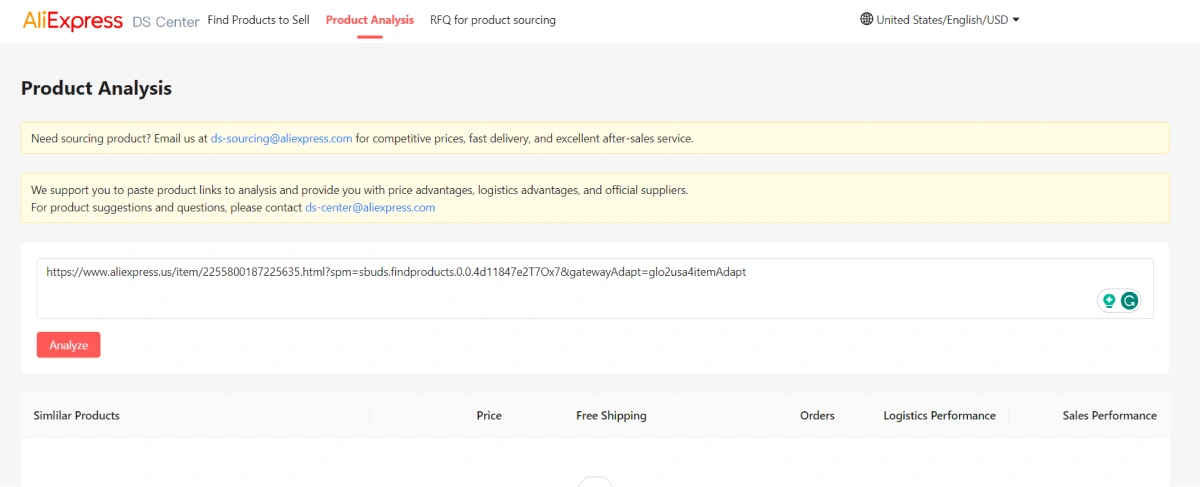 Upon conducting the analysis, you will receive a list of similar products with essential details such as price, order volume, free shipping options, logistics performance, and sales statistics.

The key metrics to focus on during product analysis are sales performance and logistics performance. A high sales performance rating indicates a product's popularity and potential to drive revenue. Assessing logistics performance ensures you can offer seamless product delivery, leading to satisfied customers.
It offers additional metrics, such as the availability of free shipping and the number of orders. Understanding the product's order volume provides insights into market demand, while shipping details inform your delivery options.
In short, this features is most useful when you already have a targeted product and only need double check on the sales potential and find a reliable supplier for that specific item.
2.1. Why does the Logistics performance metric matter?
Regardless of the product's quality, an unreliable supplier can distroy your business reputation. Unhappy customers might express their dissatisfaction through negative reviews on your social media platforms.
To safeguard your store's liability, prioritize checking the Logistics performance metric. It ensures you partner with trustworthy suppliers known for their punctual product deliveries.
AliExpress dropshipping center allows you to assess the supplier's logistics reliability, which indicates the likelihood of the product arriving on time. This evaluation is likely compiled by AliExpress, drawing from various data sources such as customer reviews and tracking information.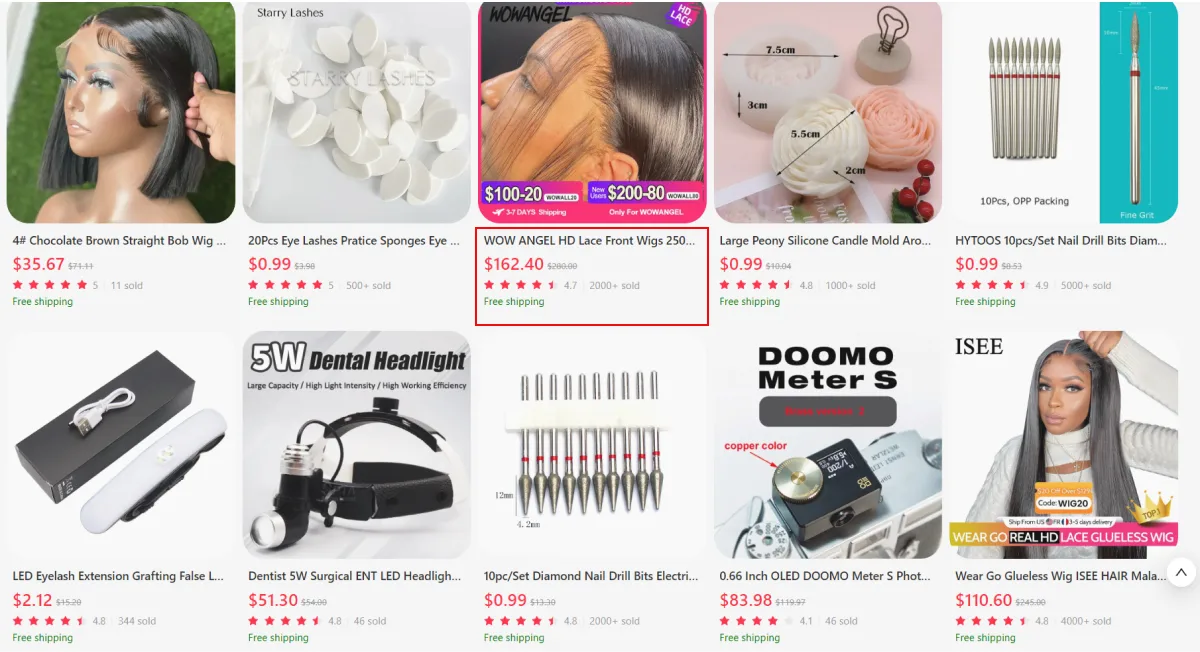 By selecting products with substantial order volumes and favorable shipping options, you can maximize your chances of listing profitable items and achieving robust sales growth.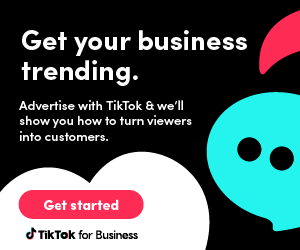 5+ Additional Tools That Can Be Used With AliExpress Dropshipping Center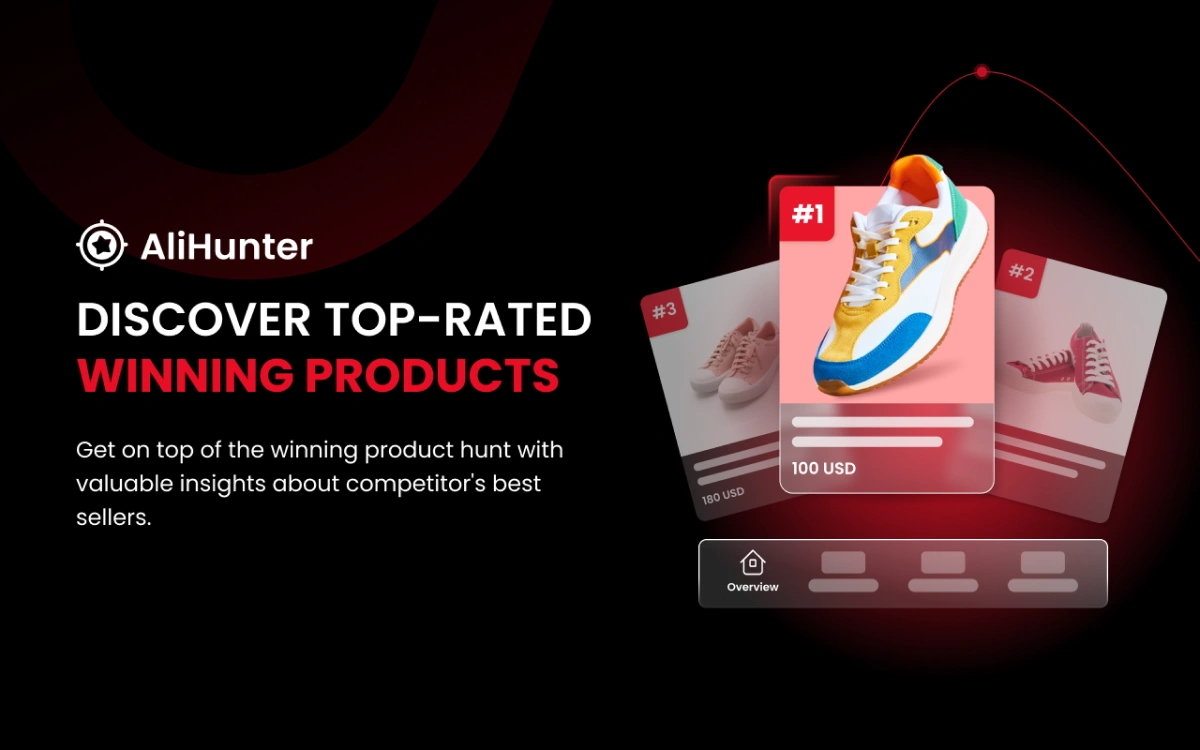 Ali Hunter is the ultimate AliExpress product research & competitor spy tool that offer compehensive insights of AliExpress products, competitors, and market dynamics. If used along with the AliExpress Dropshipping Center, sellers will be able to pinpoint the most potential products & reliable suppliers for their biz.
Here are some highlighted features of Ali Hunter:
Product Discovery: With access to an extensive database of AliExpress products, AliHunter offers crucial insights, including order volume and estimated profitability. This data paves the path to identifying lucrative opportunities within the marketplace.
Competitor Tracking: AliHunter offers robust competitor tracking capabilities. By leveraging this feature, you can gain a deep understanding of your competitors' strategies, including their best-selling products and real-time order metrics.
TikTok Spy: Stay attuned to the latest trends in the world of social media with AliHunter's TikTok Spy. This feature not only keeps you updated on trending TikTok videos but also unveils the current trending TikTok campaigns being run by your Shopify dropshipping competitors, enabling you to enhance your sales & marketing strategies.
While the AliExpress Dropshipping Center excels at product research, the robust management of your online store requires a powerful ally. DSers is the official AliExpress dropshipping solution designed to smooth your operations. With DSers, you can:
Gain access to an extensive product catalog spanning various categories and sourced from numerous suppliers.
Integrate with popular dropshipping platforms like AliExpress, Shopify, and WooCommerce, ensuring a smooth workflow.
Utilize the Supplier Optimizer feature to identify the highest-rated supplier for any product promptly.
Save valuable time with DSers through its automated functions, including order tracking synchronization and real-time order status updates.
Manage your store through DSers's advanced features, such as stock management, variant mapping, bundle product options, bulk purchasing capabilities, and more.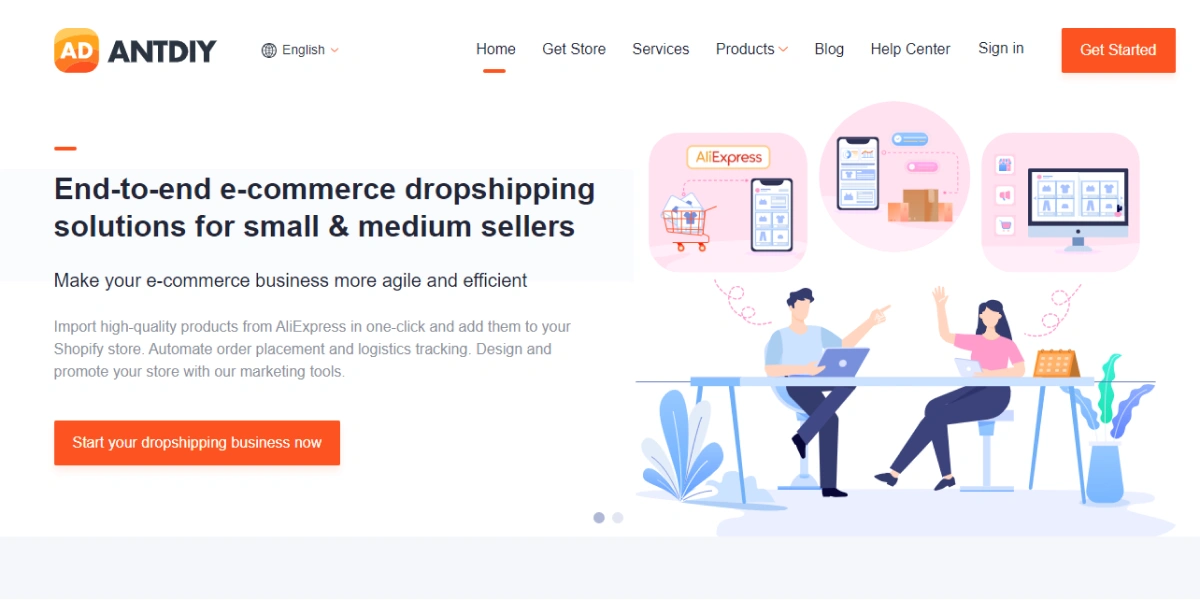 ANTDIY, as the official Dropshipping App partner of AliExpress, offers a seamless solution for your online business endeavours.
Find your best-matched products: You can discover many products to add to your store and commence selling without concerns about packaging or shipping.
Directly connect with AliExpress suppliers: The direct connection to the AliExpress platform provides access to an extensive catalogue of billions of products. Through the supply chain innovations, ANTDIY facilitates competitive pricing by connecting you directly with AliExpress suppliers.
eCommerce plugin for online stores: ANTDIY is the AliExpress Dropshipping e-commerce plugin for online stores. We ease the process of purchasing cross-border products, ensuring a hassle-free experience comparable to dealing with local quality suppliers.
Topdser is another recommended app that you can use to level up the effectiveness of your online store management. As it offers many significant features and functions.
Effortless Product Sourcing: Topdser allows you to discover and import products from AliExpress & 1688 effortlessly, all with a simple one-click publishing feature directly to your Shopify dropshipping store.
Price Guarantee: When you utilize Topdser's Sourcing Service, rest assured that you get the best deal.
Efficiency in Bulk Orders: You can place up to 300 orders in mere seconds. The tool saves you from frustrating wait times between orders.
Niche Insight with Niche Spy: Niche Spy taps into the Facebook Ads database to provide valuable insights, enabling you to spot emerging trends and more.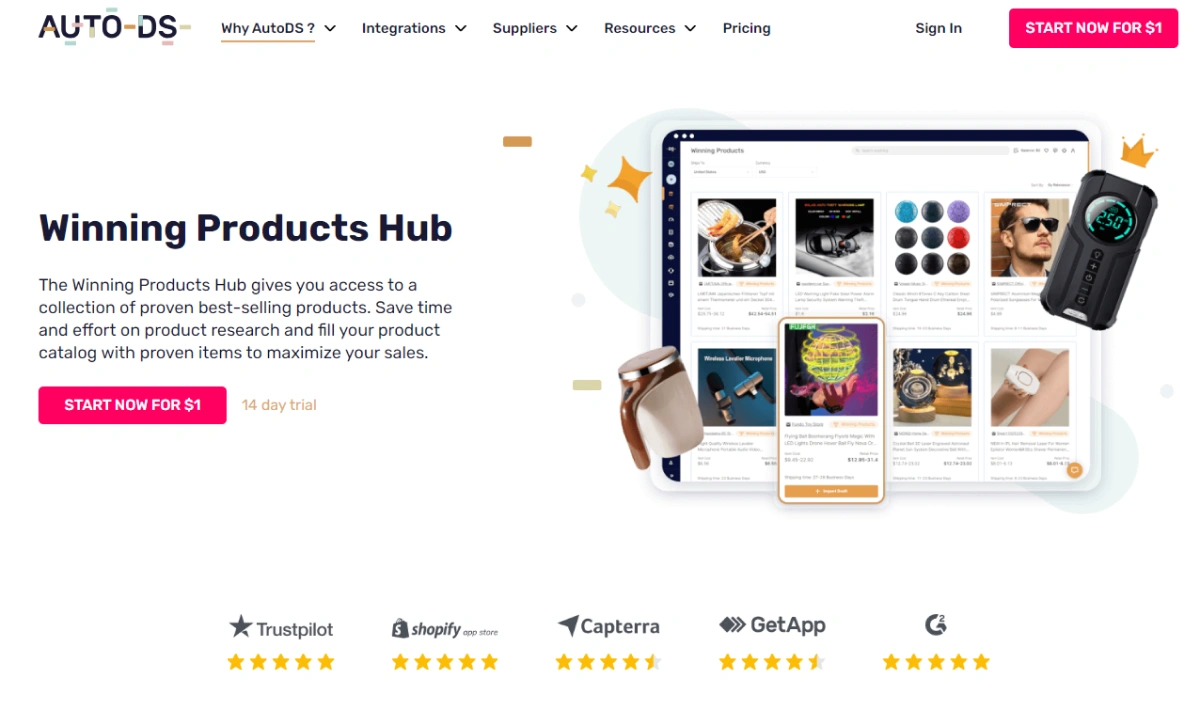 After using the AliExpress Dropshipping Center to choose a desired product list, you can use Fulfilled by AutoDS to automate order management and easily track real-time information.
Upon a customer's purchase, AutoDS seamlessly transfers the purchase details to AliExpress and promptly updates tracking information once the item is sent. Thanks to the automated system and smooth operations, you can enjoy substantial time and cost savings.
The dynamic trio, Google Trends and Google Keyword Planner, with the AliExpress Dropshipping Center, can help you gauge the actual demand for a product in your region. It prevents you from the possible scenario of selling the best-selling products on AliExpress but lacking local demand.
If you are new to Keyword Planner, it is a tool that furnishes you with valuable data on monthly Google searches for specific products. You can fine-tune your search to obtain search volume data specific to your geographical area.
On the other hand, Google Trends is yet another invaluable Google tool. It provides historical performance data for products, enabling you to determine whether the demand for a particular item is on the rise or declining.
This combination of tools equips you with the insights needed to make data-based decisions and sustainably thrive in the dropshipping market.
Conclusion
AliExpress Dropshipping Center has revolutionized how dropshipping businesses operate, from discovering trending products to analyzing their performance. Its user-friendly interface and powerful features make it accessible to seasoned dropshippers and newcomers.
The tool is free for not only AliExpress dropshippers but also those who are not. Even when you don't do dropshipping with AliExpress, you can still leverage it to access a vast database of information to diversify your dropshipping products.
Now the choice is yours, we hope you have found valuable insights to start using AE dropshipping center from today!