Do you want to make money online with dropshipping, but don't know how to market your products effectively? You are not alone.
That's where dropshipping marketing strategies come in. Dropshipping marketing can help you increase your brand awareness, generate traffic, convert leads, and boost sales.
In this blog are the best dropshipping marketing strategies that you can use to grow your business in 2023 and beyond. We will explain what they are, how they work, and how to implement them step by step. By the end of this blog, you will have a clear idea of how to market your dropshipping products effectively and efficiently.
Let's get started!
What Is Dropshipping?
Dropshipping is a type of online business where you sell products that you don't own or stock.
This is how the dropshipping model works: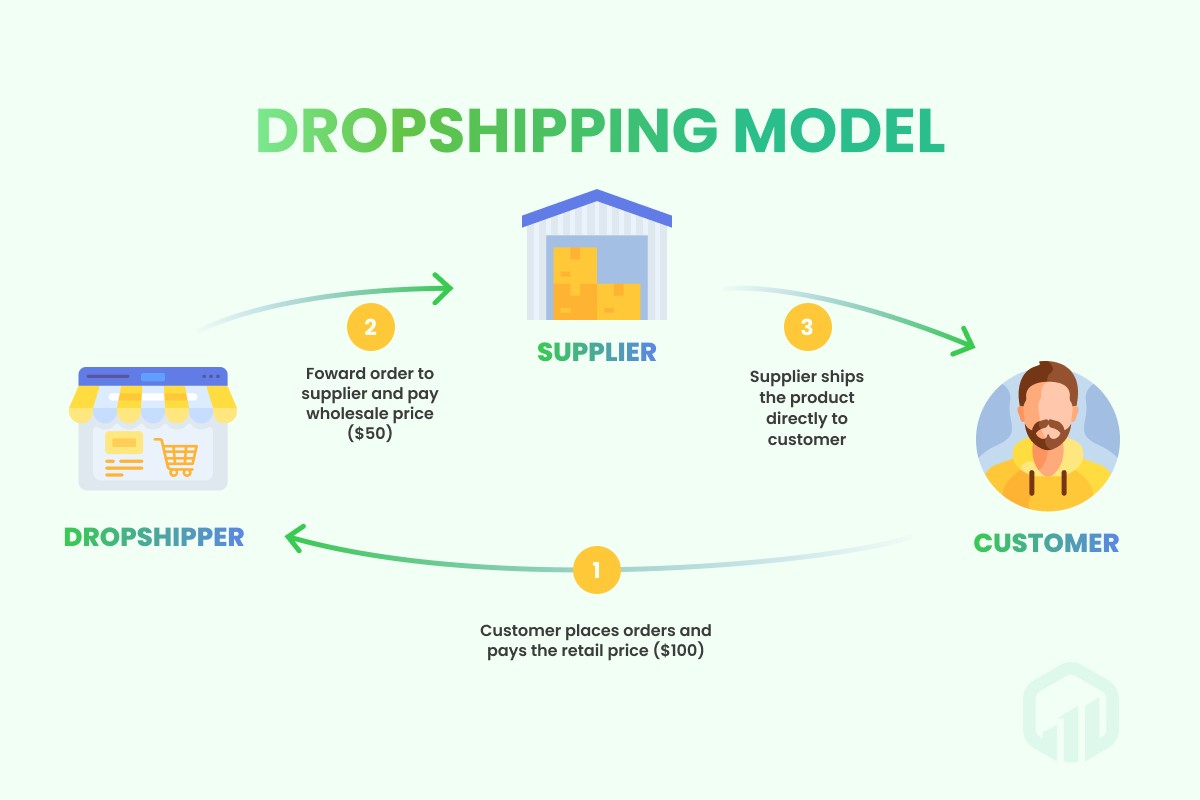 Simply put, you act as a middleman between the customers and the suppliers, who are the actual owners and shippers of the products. The best thing about dropshipping is that the dropshippers don't have to deal with inventory, warehousing, or delivery issues. 
How to earn money as a dropshipper? Setting a higher price than the supplier. After completing a transaction and getting paid by the customer, you will pay the supplier the warehouse price, and keep the difference.
💡 Note:
Dropshipping is not the same as retail arbitrage, where you buy products in large quantities from suppliers and then resell them at a higher price. Retail arbitrage involves more investment, storage space, and logistics.
Why Is Dropshipping Marketing Important?
While sellers don't need to worry about shipping or manufacturing their products, they must find a way to make their store known to users. To do so, dropshipping marketing is a must.
Besides, a proper dropshipping marketing strategy also helps you build users' trust in your products, leading to an increase in your store revenue.
Here are some things you should know before running any promotion plan:
Be transparent with customers: If customers think you are deceiving them by falsely advertising your products, but the quality is not worth the money, they may sue you.
Testing the customers' response to the trial ads before running the real one: With this tip, you can collect the most influential factors to make your marketing project impressive with your targeted buyers.
Keeping the message through your ads simple and easy to understand: Simple and concise language is the key to bringing your customers and your ideas closer.
Asking for professional help: There are many things you cannot do alone in a marketing project; for example, graphic designing. An expert graphic designer will know exactly what they should do to deliver your intended message the best, which takes time and effort with newbies.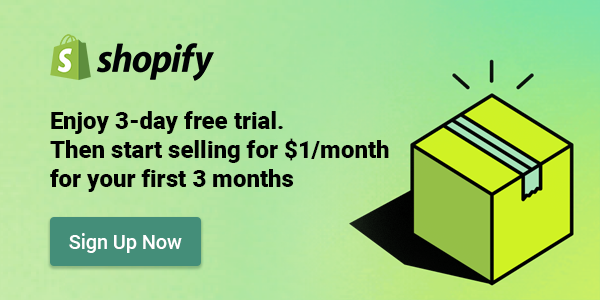 The 9 Dropshipping Marketing Strategies That Work
1. Customer Reviews And Ratings
If you want to succeed in dropshipping marketing, you need to convince your visitors that your products are worth buying. One of the best ways to do that is to show them customer reviews and ratings.
Customer reviews and ratings are social proof that your products are high-quality, reliable, and satisfying.
They can also help you showcase the benefits and features of your products, as well as answer some common questions or concerns that your visitors might have.
However, collecting and displaying customer reviews and ratings can be hard and time-consuming, especially if you are dropshipping from a third-party supplier like AliExpress.
What you need is a tool that can help you automate the process of collecting and displaying customer reviews and ratings on your dropshipping store. A tool like Ali Reviews, for example, if you're dropshipping on Shopify.
This app allows you to:
Collect and manage reviews
Easily add social proof to your dropshipping products
Boost your conversion rate and sales
For instance, let's say you are dropshipping a wireless earphone from AliExpress.

You can use Ali Reviews to collect and manage all the reviews by choosing the most relevant ones or removing any irrelevant/ negative reviews. Then, display the reviews on your product page, using a widget that matches your store's theme and layout.

➡ This way, you can show your visitors how happy other customers are with the earphone, and how it works well with different devices, has a long battery life, has a clear sound quality, etc.

Ultimately, this can help you increase the trust and confidence of your visitors, and encourage them to buy from you.
2. Paying Attention To Customer Retargeting
Customer retargeting is a way of reaching out to customers who have visited your dropshipping store but did not make a purchase.
Customer retargeting works by using cookies or pixels to track your visitors' behavior and preferences and then showing them relevant ads on other platforms or websites. This strategy can be done using different channels, such as Facebook, Google, email, or SMS.
Depending on your budget and goals, you can use different platforms and tools to run your customer retargeting campaign.  Some of the most popular and effective paid ad platforms for dropshipping are Google display ads, Facebook ads, and TikTok Promote.
Once you have chosen your platform and tool, you need to create the retargeting ads that will attract and persuade your customers to come back to your store and buy from you.
Remember to include a clear and strong call-to-action, such as "Shop Now", "Buy Now", "Learn More", etc., that will tell your customers what to do next.
3. Customer Loyalty Program
A customer loyalty program is a way of rewarding your customers for their repeated purchases and engagement with your dropshipping store.
It can help you increase customer retention, loyalty, and lifetime value, as well as generate more referrals and word-of-mouth marketing. There are different types of customer loyalty programs that you can use for your dropshipping marketing strategy, such as points-based, tiered, referral, or gamified programs.
Here are some steps to create a profitable dropshipping loyalty program:
Define your goals and objectives.
Know your target audience.
Choose your loyalty program type and structure.
Choose a loyalty program platform or app.
Launch and market your loyalty program.
Monitor and optimize your loyalty program.

4. Email Marketing
Email marketing is a traditional dropshipping marketing method yet has always retained its appeal thanks to its variety, automation, and ability to collect many customers' information.
But how to have email sources for all potential customers?
The answer is to take advantage of extensions to make website popups, send your store's newsletter, or use small tricks to collect emails via online form links (like Google Form).
Some famous email marketing services you can refer to are Mailchimp or Ecomail. Or, you can also use Ali Reviews to automatically send post-purchase emails to your customers and recover cart abandonment.
For example, you can send an email to a new customer who just bought a new phone from your store, and offer them promo codes for the latest phone accessories that match their phone model and color. And the best part is, you can set up this email campaign to run automatically, without any manual work.
💡 If you want to improve email marketing efforts, we highly recommend these articles:
5. Social Media Marketing
Social media marketing is a powerful way to promote your dropshipping products and brand. However, it requires a clear and effective dropshipping marketing strategy.
Here are some steps to create a successful dropshipping marketing strategy with social media:
Choose your platforms. Depending on your products and content, you can use different platforms that suit your needs, such as Facebook, Instagram, etc.
Optimize your profiles. Use a consistent and recognizable name, logo, and bio for your brand. Include a link to your store or landing page on your profiles.
Plan and schedule your content. Have a content calendar that outlines what, when, and where you will post. Remember to balance promotional, educational, inspirational, or entertaining content.
Engage with your audience. Respond to their comments, encourage them to interact with your content, and use user-generated content (UGC) to showcase your happy customers and their reviews or testimonials.
7. SEO
Search Engine Optimization (SEO) is a way of improving your website's visibility and ranking on Google and other search engines.
It can help you attract more customers who are looking for the products you sell in your dropshipping store. SEO is also a long-term and cost-effective dropshipping marketing strategy for your dropshipping business.
To do SEO well, you need to know which keywords are the most relevant and profitable for your dropshipping niche and also follow a comprehensive SEO checklist to cover every technical aspect.
Keywords are the words or phrases that your customers use to search for your products on Google. You need to use these keywords in your website content and optimize other aspects of your website.
Use different tools or platforms to research and analyze keywords, such as Google Ads (Google Keyword Planner), SEMrush, Ubersuggest, Moz, and Ahrefs.
8. Upsell And Cross-Sell
Upselling and cross-selling refer to the action you constantly recommending items in your store to customers who are making a purchase. The condition to be noted is that the item should be similar to the product that the customer needs.
In general, this strategy helps you to sell more products to a single customer and save the cost required to attract new buyers. These auto-suggestions are entirely automatic, and you need to pay attention to making this feature appear in a way that is not annoying to customers.
An example of upsell or cross-sell done right is when a customer buys a laptop from an online store, and the store offers them a laptop bag, a mouse, or a keyboard that is compatible with the laptop.

➡ This is a good cross-sell because it provides value to the customer and increases the store's revenue.

On the contrary, when a customer buys a book from an online store, the store offers them a more expensive book that is not related to the topic or genre of the original book.

➡ This is a bad upsell because it does not match the customer's interest and might annoy them.
9. Recover Abandoned Carts
Cart abandonment is a major problem for dropshipping marketing, as it means losing potential sales and revenue.
Cart abandonment occurs when customers add products to their cart but leave your store without buying them. This can be caused by various factors, such as high shipping costs, complicated checkout processes, lack of trust, or simply distraction.
To reduce cart abandonment and increase conversions, you need to follow up with your customers and remind them of the products they have left in their cart.
You can do this by setting up automatic payment reminders that will be sent to your customers via email or SMS by using tools like Abandonment Protector or Ali Reviews to create and send these reminders.
In addition, remember to optimize the timing, frequency, and content of your payment reminders, as well as offer incentives or discounts to your customers for completing their purchases.
For example, you can send the first reminder within an hour of cart abandonment, the second reminder within 24 hours, and the third reminder within 48 hours. You can also offer free shipping, a coupon code, or a free gift to your customers for buying from you.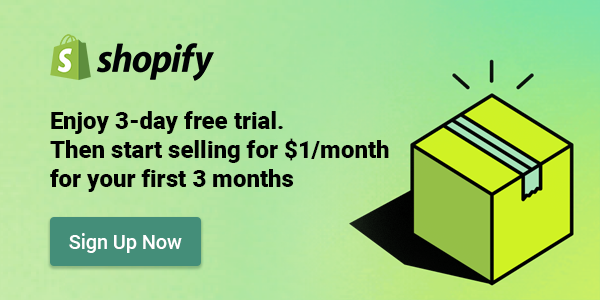 Conclusion
We hope you enjoyed this blog and learned some useful dropshipping marketing strategies that you can apply to your business.
Dropshipping marketing can help you grow your online store and make more money in 2023 and beyond. You just need to follow the right steps and use the right tools and platforms.
Remember, dropshipping marketing is not a one-time thing, but a continuous process that requires testing, optimization, and improvement. So, don't give up and keep learning and experimenting with different strategies.
You will soon see the results of your hard work and effort. Thank you for reading this blog and happy dropshipping!