Customer loyalty is undoubtedly one of your company's most significant assets. Not only is retaining current customers less expensive than recruiting new ones, but loyal consumers tend to spend more and generate larger transactions.
Operating a great customer loyalty program isn't always straightforward, but it's one of the best ways to recruit, engage, and please your consumers.
Continue reading to learn about the significance of customer loyalty programs and the best customer loyalty program examples.
?You may also want to read:
What is a customer loyalty program?
So first of all, a customer loyalty program is a way for a brand to get customers to make repeat purchases in which a company gives awards, discounts, the ability to redeem points, and other incentives to attract and keep customers.
It encourages customers to return to your store. This program is intended to foster loyalty, and it pays off when executed properly.
According to research, 75% of consumers choose brands that provide rewards programs. Since customers are getting benefits out of staying loyal to a brand, it provides them with an extra reason to remain loyal to the brand.
Furthermore, 57% of customers spend more money on brands to which they are loyal.
Why do all businesses need customer loyalty?
According to Oracle, customer loyalty is based on the idea that a customer's propensity to engage in a commercial connection with a brand or company (whether to buy their product or service or take part in any form of collaboration) again and again.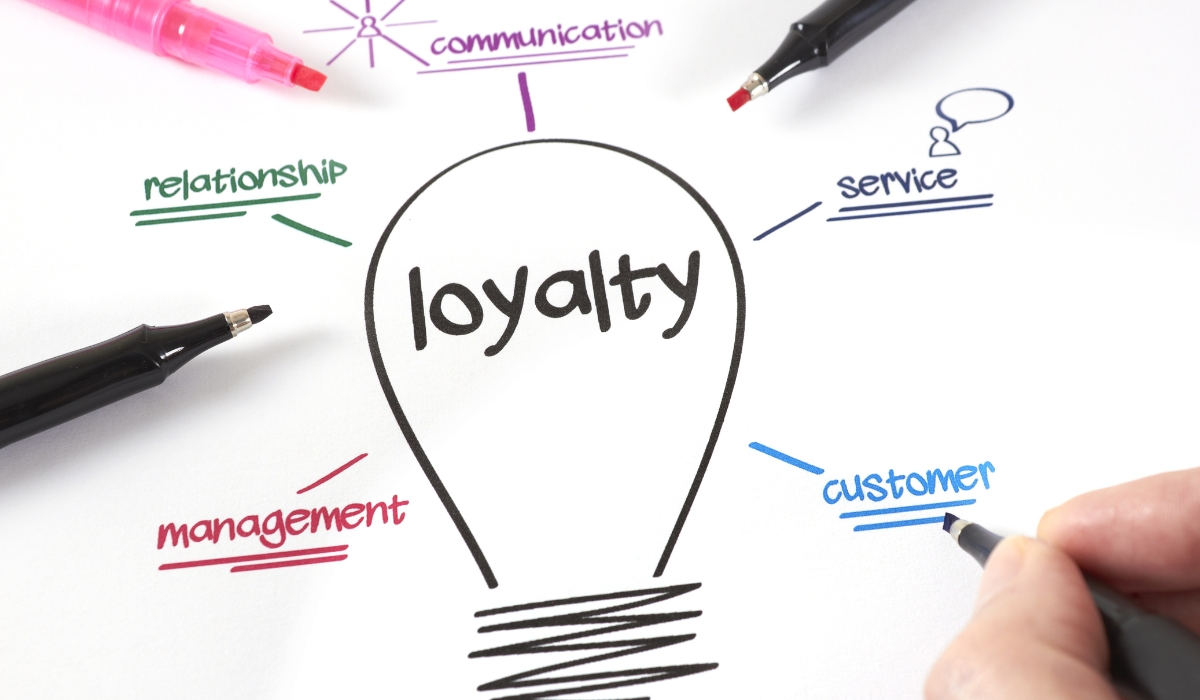 In most situations, it results in great customer experience and the true value they get from your products or services.
Here are some of the most important reasons why you should have loyal customers:
Improved customer retention (and less churn)

Cost-efficiency

Customer referrals (or word-of-mouth marketing)

Reviews, testimonials, and user-generated content
But how can you build a strong loyal consumer base? It is difficult to make sure your customers are happy and satisfied. 
Fortunately, this is where customer loyalty programs come into play. You need to make sure that your customer loyalty program stands out from the crowd of similar ones out there. 
Our list of the 9 best reward-based customer loyalty program examples below from big brands and small businesses will help you do that.
What do customers want from a loyalty program?
While loyalty programs are excellent for retaining loyal consumers, they are also excellent for acquiring new ones. In fact, 75% of customers say they would switch brands in exchange for a better loyalty program (according to KPMG International's The Truth about Customer Loyalty report).
So, it's important to beg the question: What do customers actually want from a loyalty program?
Enticing rewards:

Customers want to be rewarded for their loyalty with things like free products and discounts.

Exclusive deals:

Consumers seek special benefits like free delivery or early access to sales, which makes them feel like valued customers.

Hassle-free usage:

Customers look for hassle-free programs with little maintenance to make it easy to join up and use.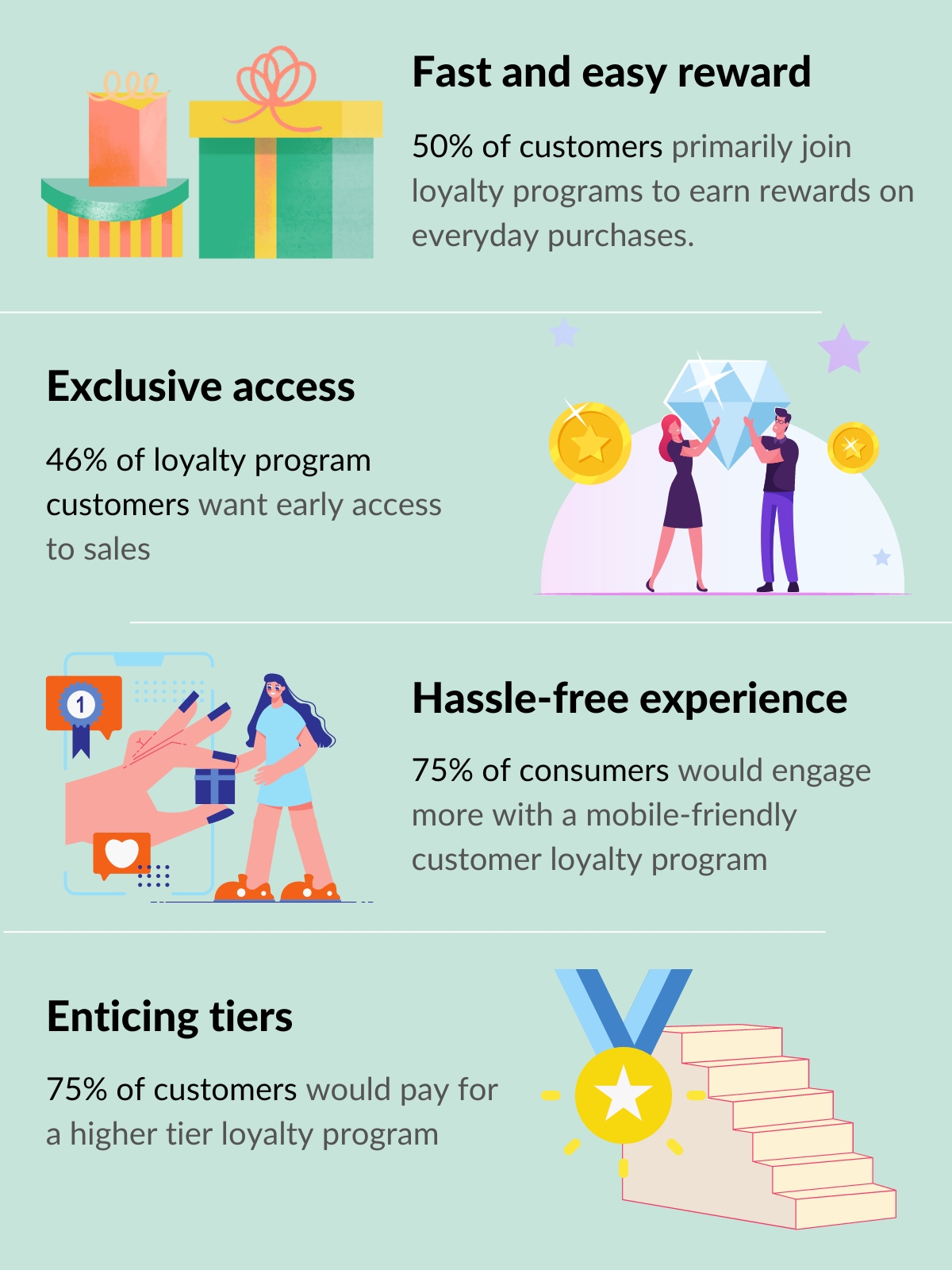 Top 9 notable customer loyalty program examples
So, if you want to reward your consumers, you will need to come up with ideas to create a great loyalty program. Fortunately, we've compiled a list of some of the most innovative and best-in-class customer loyalty program examples from the e-commerce business. 
From cosmetic loyalty programs to fashion, firms in a variety of industries are capitalizing on the power of loyalty. Learn from some of these loyalty program examples to boost your sales and customer retention.
1. Kellogg family rewards
The first customer loyalty program example belongs to Kellogg, an international food company that doesn't need much of an introduction. Did you know that Kellogg's Family Rewards is a loyalty program that the company runs?
Kellogg's rewards program gets a fresh new appearance. Many companies use the home page of their loyalty program to explain what the program is all about. Kellogg's, on the other hand, gets right to the point by showing activities that members can do to start earning points.
Another plus is that it has a stylish registration page, which highlights the reward program's value propositions. The company only asks for the most basic information, and then you have to enter an email-sent code to confirm your account.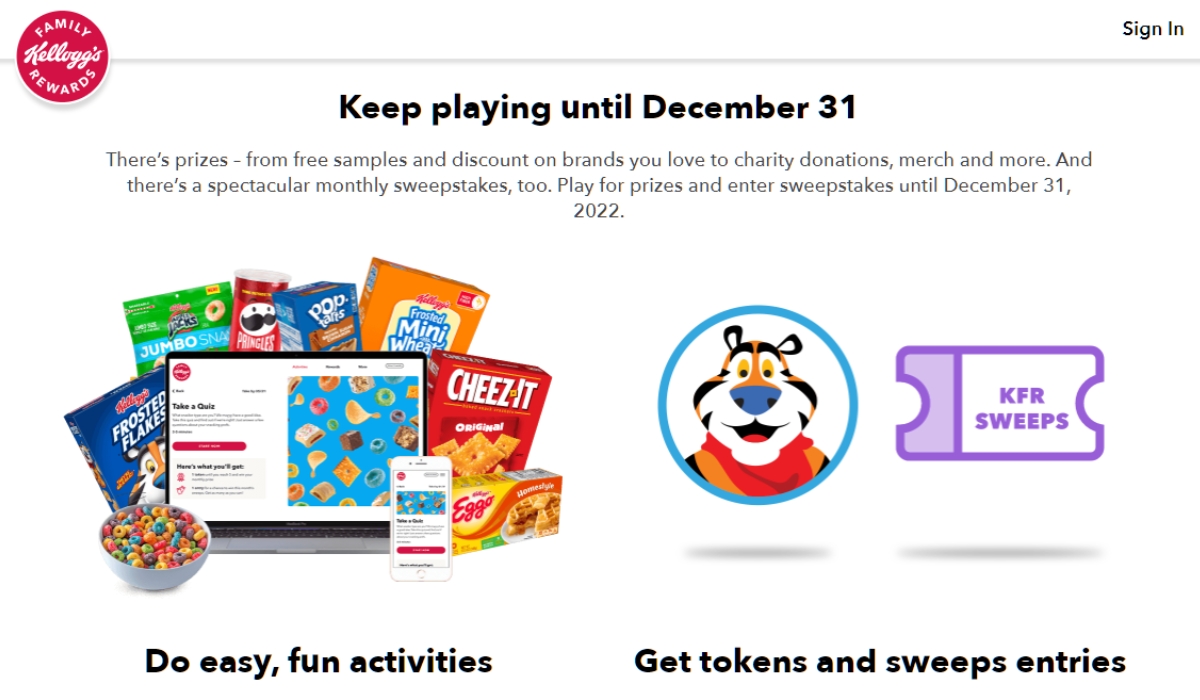 Since Kellogg's products are sold through retailers, the best thing to do would be to give customers something for uploading their receipts. 
Receipt uploading could be challenging for customers who aren't tech-savvy or have never done it before. That is why Kellogg's decided to educate customers through images and video material.
The Kellogg's rewards program is an earn-and-burn program, which means that the primary activity is accumulating tokens in various ways. Then, you can use these tokens to buy a variety of monthly benefits from the rewards catalog.
In the Kellogg's Family Rewards Program, you can get rewards like:
Branded merch (such as backpacks, playing cards, socks, tumblers, etc.)

Gift cards

Donations to charities

Limited-edition snacks

Magazine subscriptions
Kellogg's is able to give a slight diversity each month by including partner rewards. Their rewards include both physical and digital items, one-of-a-kind experiences, free gifts, coupons, and gift cards. The choices change every month to keep things fresh.
2. Ultamate Rewards
Ulta began its customer loyalty program, Ultamate Rewards, in 2003 and has been upgrading it on a regular basis since then. Ulta was also one of the first beauty brands to offer an omnichannel experience, making it easier for its customers to redeem points both online and in-store.
Ulta's reward, the second customer loyalty program example, includes points accumulation and a tiered system. But the main idea is simple and easy to understand.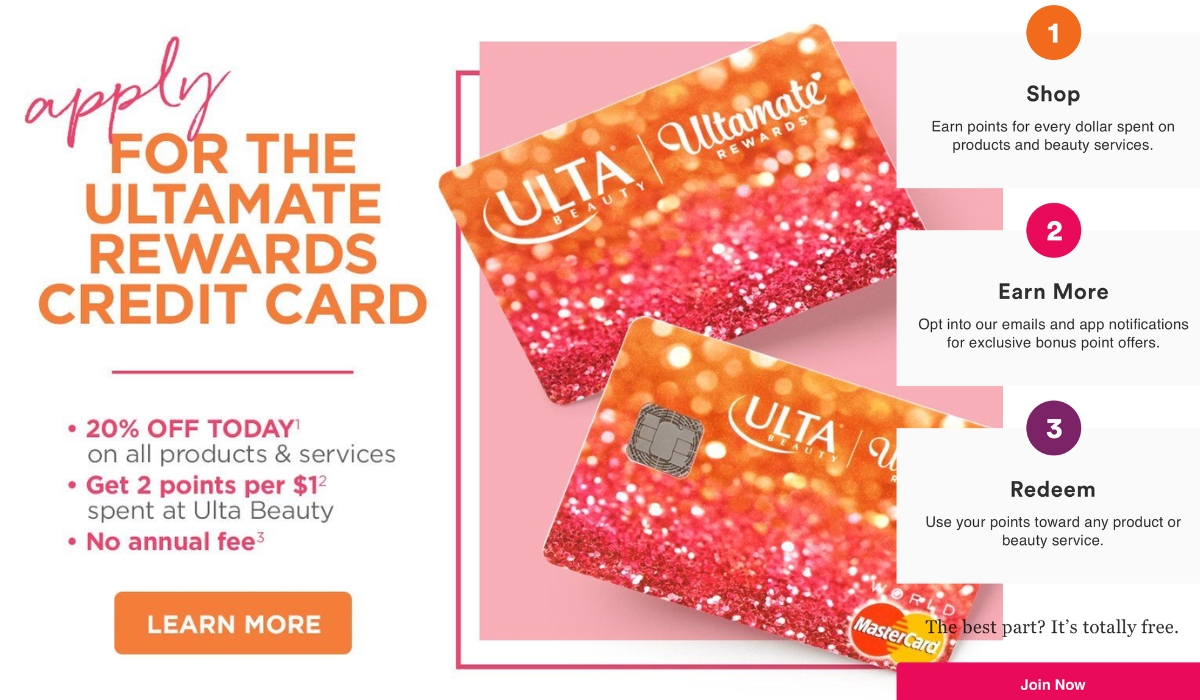 Customers who spend $500 or more per year at Ulta are advanced to the Platinum Tier, and those who spend $1200 or more per year move up to the Diamond Tier.
A regular member earns 1 point for every dollar they spend. Meanwhile, a Platinum member earns 1.25 and a Diamond member can earn 1.5 points for every dollar they spend on the brand.
Ulta's Point Program also consistently doubles the points of Platinum and Diamond Tier members on important occasions like birthdays and anniversaries. It also rewards its members with exclusive deals, free samples, birthday bonuses, and so on.
Additionally, the program's advantage is that it allows users to choose the incentives they desire and use that discount code to buy any product from the brand. In contrast to other cosmetic businesses, Ulta's point program does not include gifts or sample-size goods.
Ulta Reward is the next customer loyalty program example to look into, with a solid structure of a dynamic loyalty offering, customer personalization, and a powerful omnichannel experience.
3. Dicks Scorecard Reward
The third customer loyalty program example is from the sports industry. If you like to play sports, you'll like being able to stop by Dick's Sporting Goods to pick up what you need. 
With Dick's ScoreCard rewards, you'll be able to get cool perks and benefits that will make shopping even more enjoyable.
This program is a great example of a hybrid loyalty program since it uses traditional points, a tiered system, and even a credit card (cash back rewards).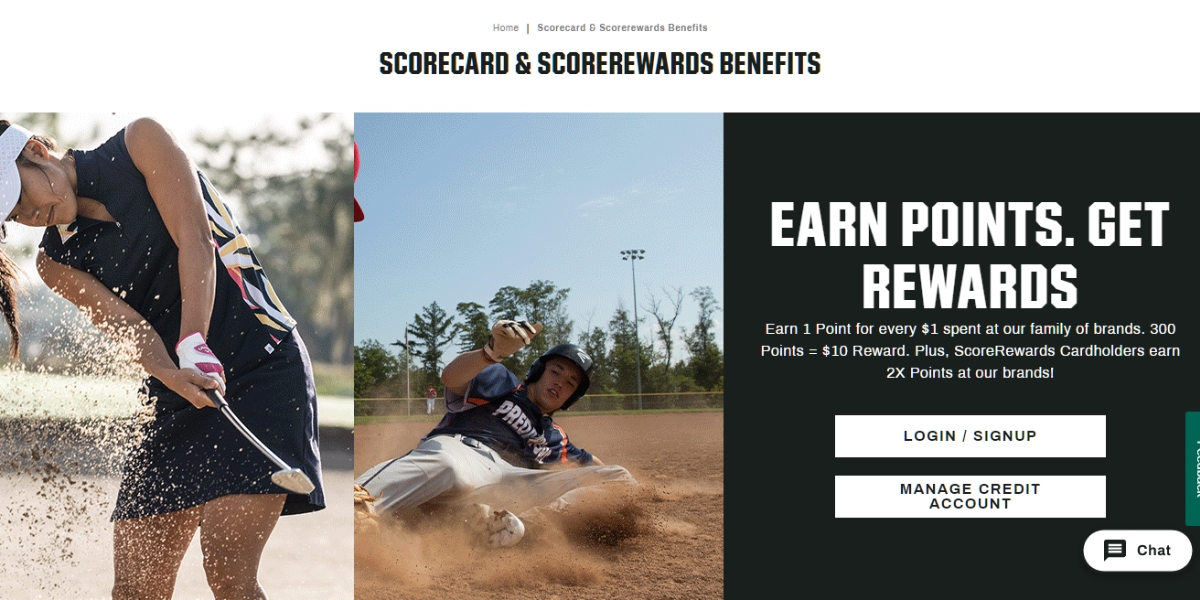 With Dick's Sporting Goods Credit Card, often known as the ScoreCard, you can get 3 points for every dollar you spend at Dick's.  As soon as you make Dick's Credit Card payment, you can apply for the advantages immediately to your purchases.
Specifically, you can check out faster online, get free shipping on orders over $49, get access to special deals, and earn points for staying an active lifestyle and connecting your activity tracker with the perks.
Besides, the Dick's Score Rewards Card is a good way to move up in the ScoreCard rewards program because it gives you more points than usual. Then, you can enjoy even more benefits by getting the ScoreCard Gold card and reaching the top of Dick's rewards system. 
Customers who reach this level get everything from the ScoreCard level plus the option to choose a day to earn 3X points, an annual $10 award, access to deals only available to Gold members, and a dedicated customer service line.
4. Pizza Hut Rewards
Hut Rewards, a customer loyalty program example from Pizza Hut, debuted in August 2017. While this pizza brand is late to the game in terms of starting a reward program, its structure is pretty distinctive among its competitors.
Customers may earn infinite points and a free pizza with just one order under this new rewards program. A spend-based rewards program awards two points for every dollar spent online or through mobile orders. 
With 200 Hut Rewards points, customers can get a free medium pizza with 2 toppings. And with 300 points, they can get a free large pizza with as many toppings as they want.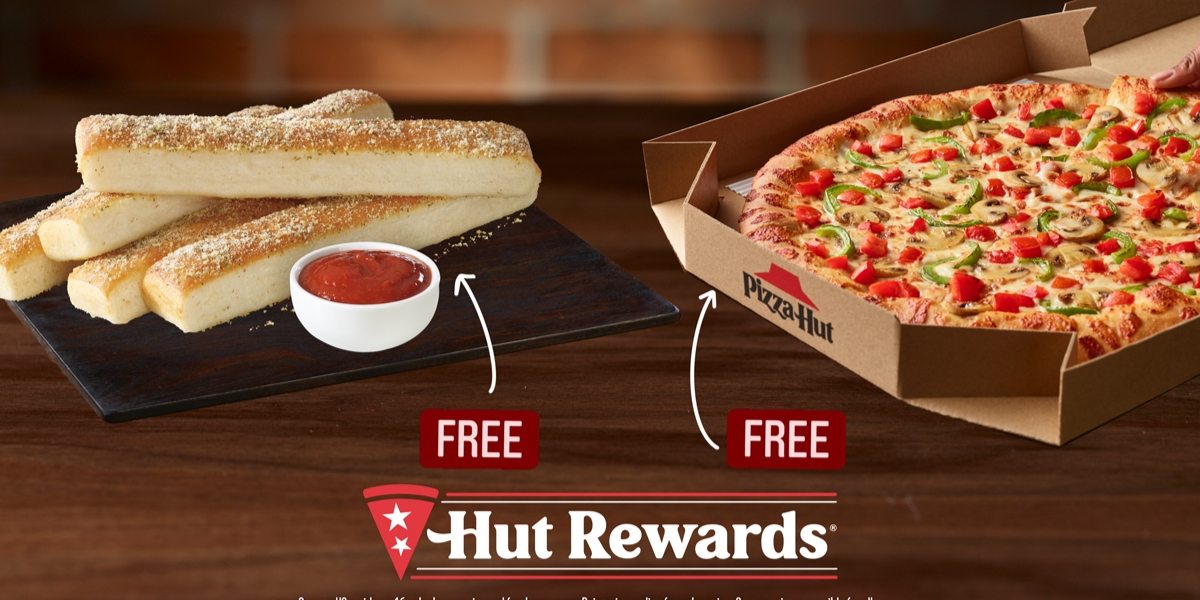 Even though it's already a good deal for customers, it was even better when the program first started. A double-point event was employed by this brand to increase early registrations and enthusiasm for the new program.
Customers who are new to the brand can go to PizzaHut.com, click on the Hut Rewards program opt-in, and quickly fill out a profile to create a digital account and join the Hut Rewards.
Customers can start getting points as soon as they sign up, and every dollar they spend on food online counts toward a free pizza. Other incentives include special offers, birthday rewards, and more. Hut Rewards points can only be earned and used for online or mobile orders only, for delivery or carryout.
5. Autozone Rewards
In the car repairing industry, we introduce a customer loyalty program example from AutoZone. Since its inception, AutoZone has offered the greatest products, pricing, and customer service. 
The goal of the AutoZone Rewards Program was to make life easy for both real gearheads and regular customers.
Customers can enroll in the AutoZone Rewards program by filling out an application at any participating AutoZone store or on the company's website.
When a customer signs up, they get a welcome email as well as a digital membership card that they can use for all purchases.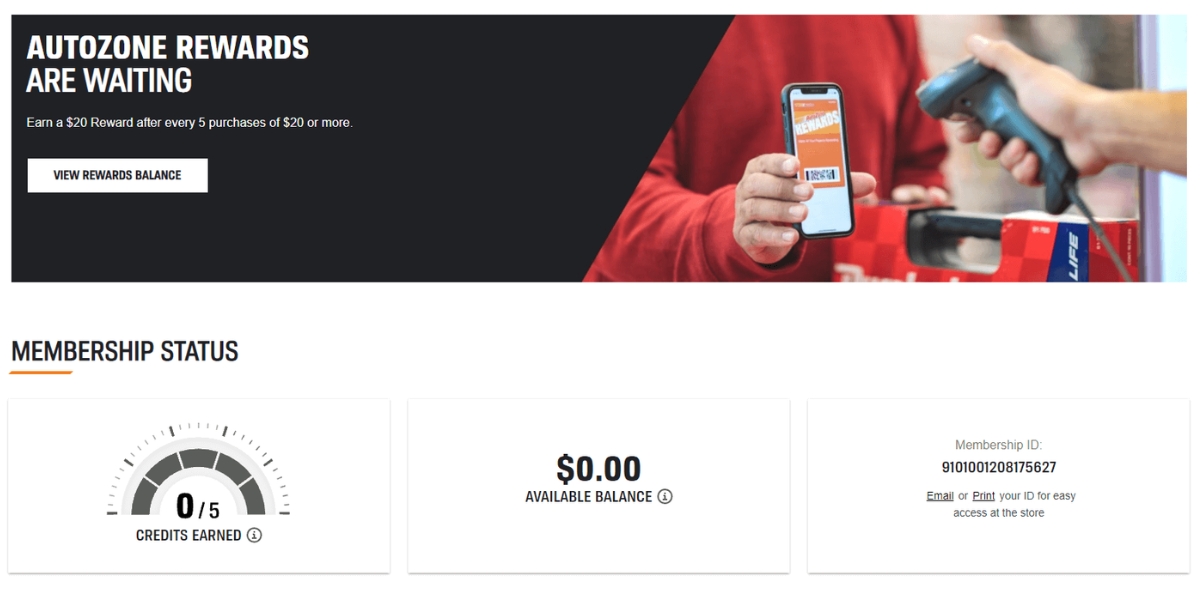 The AutoZone Rewards program was made for returning customers. It is a free, transaction-based loyalty program that helps customers in receiving more for purchasing the items they need.
Members of the conventional earn & burn loyalty program receive a credit for every $20 spent. When they get five credits in a year, they get a $20 AutoZone Reward that they can spend in stores, online, or on the app.
Members can also take advantage of special deals like extra discounts, exclusive deals, and quick checkout.
AutoZone Rewards offers a variety of options for consumers to stay in the know. The company sends emails and printed mailouts with personalized offers and useful information about the program.
In addition to the $20 reward, AutoZone's membership program offers useful features that make life easier for members. For example, members can store information about their cars, manage their service history, and have free access to hundreds of repair instructions. They also get special deals and offers made just for them.
6. Starbucks Rewards
Most people drink coffee or other caffeinated drinks on their way to work in the morning, so they might as well join a loyalty program that will reward them for their caffeine needs.
My Starbucks Rewards is a coffee company's app-based customer loyalty program example. It's a brilliant and straightforward approach to collecting data from customers, plus there's no loyalty card to misplace or forget!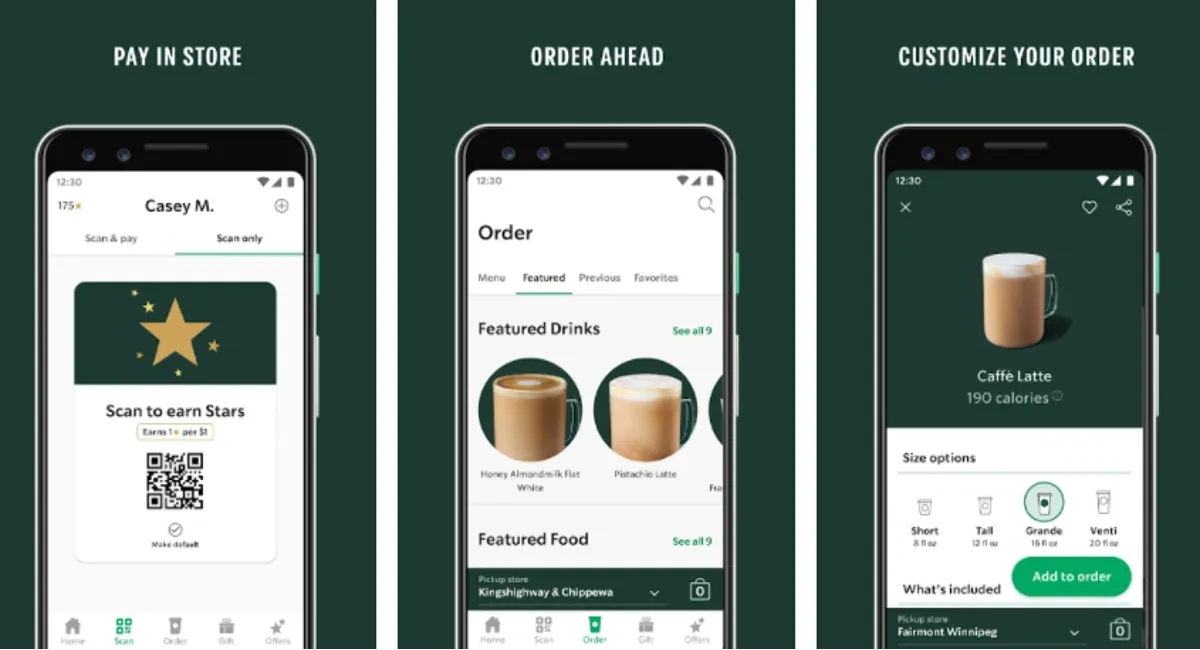 Members join this program by ordering or paying with the Starbucks app to get loyalty points or loyalty stars at Starbucks. Then with each purchase, customers get closer to getting free drinks, food, or even merchandise from Starbucks by redeeming those stars.
This not only makes it easier for customers to utilize on a daily basis, but it also allows Starbucks to obtain significant insights into behavioral analytics by gathering personal data on each consumer. 
Starbucks can gather information on all of these behaviors, such as go-to drink orders, how frequently they buy coffee, their favorite stores, or seasonal favorites, allowing them to deliver more relevant rewards to its consumers.
7. Sephora Beauty Insider
Sephora is the best customer loyalty program example in the industry that focuses on the consumers' long-term experience as well as the sorts of rewards that will entice them.
With over 25 million devoted members, this consumer loyalty program sample is incredibly popular. You might be surprised to learn that Sephora's loyal customers account for up to 80% of the company's annual revenue.
The program is just a standard point system where customers get rewards for every purchase they make. This customer loyalty program is unique in that consumers may pick how to spend their reward points.
The Sephora rewards program extends beyond simply getting discounts by spending money. Members receive birthday presents, free trial-sized products, invitations to special events, giveaways, and early access to new products.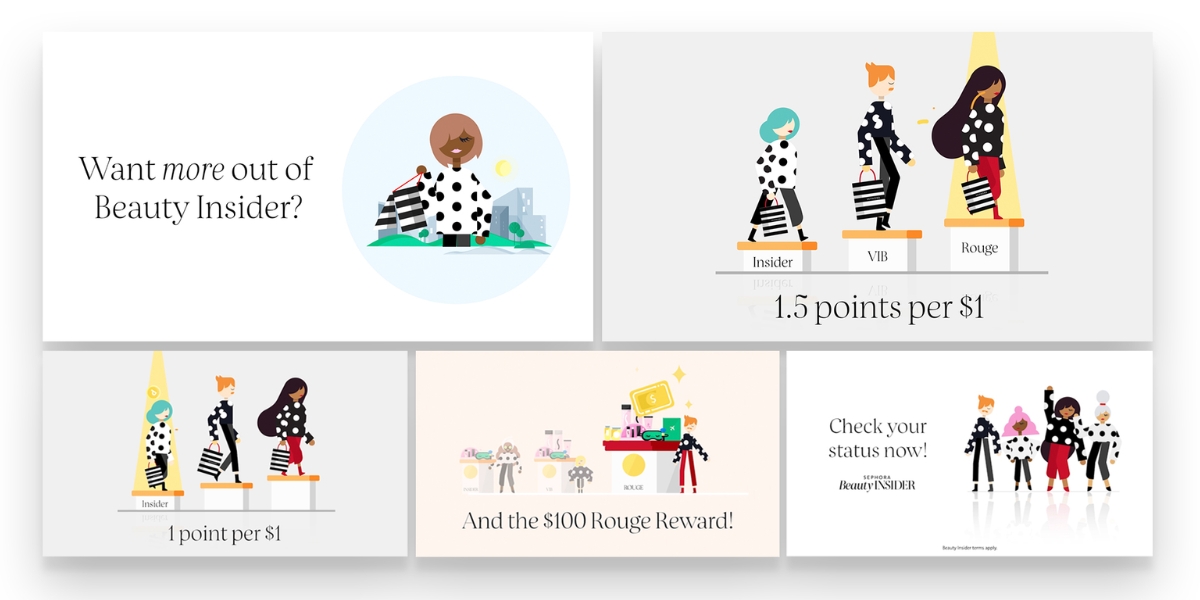 So, in exchange for the customer's loyalty, it gives them real benefits.
With its loyalty program, Sephora is building a private community where its customers feel like they belong to. "Beauty Insider Community" is a place where beauty enthusiasts may discover inspiration and seek advice from other members.
This beauty brand keeps ahead of the competition by doing one crucial thing correctly. It keeps changing and tweaking this loyalty program to better meet the ever-changing demands of its customers. And that's a terrific approach to keep customers interested.
8. The Body Shop – Love Your Body Club
Not every loyalty program is based on a discount. Look at the loyalty program at The Body Shop as an example. 
The Body Shop, an ethical cosmetics brand, believes that commerce can be a force for doing good things. So, when they designed their loyalty program, they made it simple for users to earn rewards and voluntarily support charity activities as well.
The Body Shop's reward program begins with a mission statement emphasizing inclusivity, which is unusual among e-commerce brands. The program isn't just a way to shop more to earn more; it's also about The Body Shop's "all-important community" called Love Your Body Club.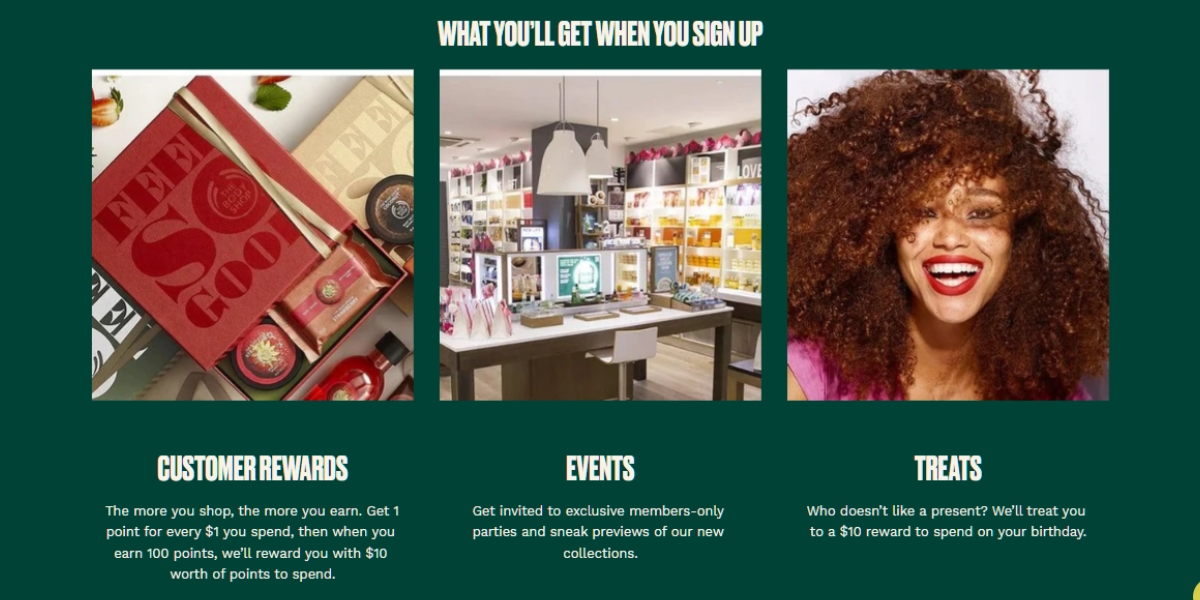 For every dollar you spend in the store, you will get a reward like a membership event, another $10 after reaching $100 spending, or a nice $10 coupon on your birthday.
The greatest part is that The Body Shop lets you use your points for discounts or donations to a charity of your choice. This not only strengthens the company's image but may also enhance customer involvement and brand loyalty because the program reflects the values of the customers.
9. Tarte's Point-Based Rewards – Team Tarte
While Sephora offers a variety of ways to redeem your points, Tarte takes a different approach to collecting points in its loyalty program. 
Tarte Cosmetics has set up a program called "Team Tarte", another customer loyalty program example in the beauty niche. Its main goal is to grow through word of mouth and organic growth.
Team Tarte has three easy steps to participate: join, start earning points, and redeem. More intriguingly, the actions you take will give distinct points. Purchasing a sample item, for example, results in a different number of points than buying a full-size product. 
Best of all, merely joining up earns you your first 100 points, giving you a sense of success and getting the ball rolling. You may also earn customer loyalty points by spreading the word about Tarte and introducing friends and family.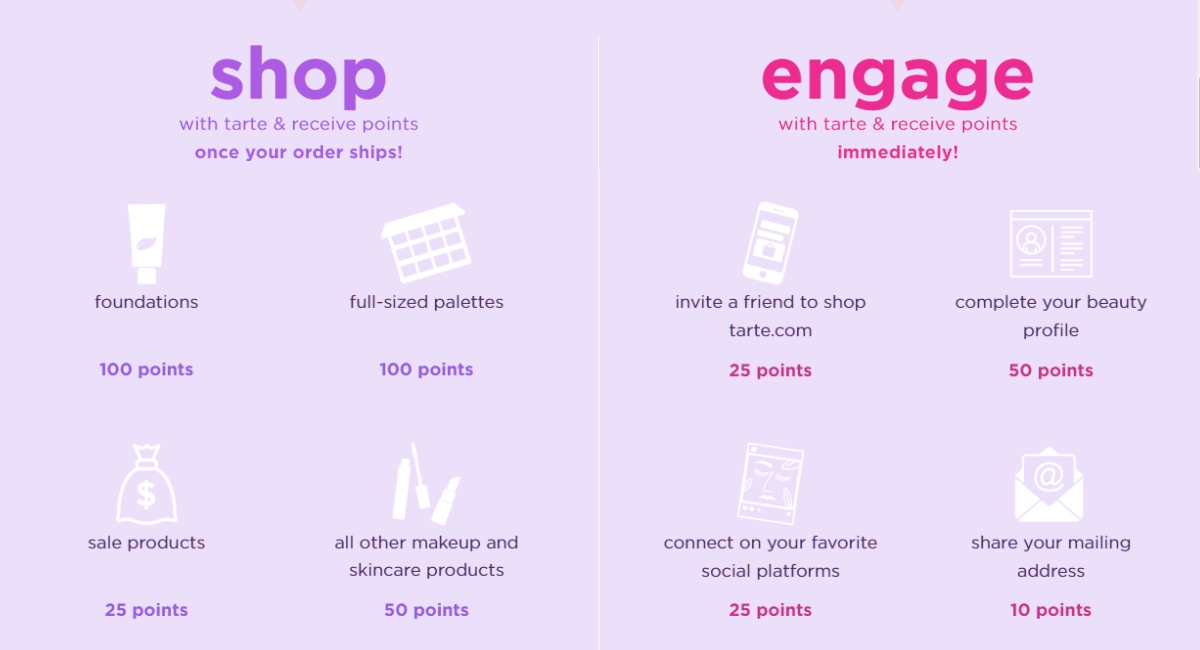 Points are crucial since they form the foundation of Tarte's loyalty program. The more points you accumulate, the more exclusive benefits you get.
Each month, Tarte recaps your loyalty level and how close you are to the next tier. It's a friendly reminder to purchase more if you want to advance to the next level and gain additional perks.
This program also sends out emails when points are about to expire. It's a great email that Tarte sends 14 days (and again in 3 days) before the expiration date of the points.
Besides purchasing a product, the brand also suggests a few practices customers may take to maintain their loyalty status, such as asking a product question, conducting a survey, or writing a review.
Overall, Tarte's engagement rewards are an excellent approach to keep the brand in the customers' minds. But on top of that, it helps the company grow its organic reach.
Summing up
Hopefully, these customer loyalty program examples have shown you the importance of customer retention and having a loyal customer base. They also give you ideas for your own customer loyalty program.