Sending a few emails itself is simple. However, developing a successful Shopify email marketing campaign that can increase your sales calls for an intentional approach is hard.
So, whether you are a small Shopify store owner just learning about email marketing or planning for your next big campaign, we are pleased to help!
Our blog will walk you through 10 best strategies to help you optimize your Shopify email marketing strategies and an easy guide on how to develop an efficient email marketing campaign. Let's go!
What is Shopify Email Marketing?
Shopify email marketing is the practice of delivering marketing messages to your Shopify customers, both past and present, with the goal of selling to them, educating them, or fostering a sense of loyalty.
Specifically, it can be used to send transactional, promotional, and lifecycle messages. Additionally, it can assist you in reaching customers through their mobile devices and maximizing the results of your marketing efforts.
Tried-and-true Shopify Email Marketing Strategies
With our strategies for Shopify email marketing in place, you will be able to:
Boost your lead conversion
Enhance your open and click-through rates
Deliver targeted Shopify automated emails
And many more!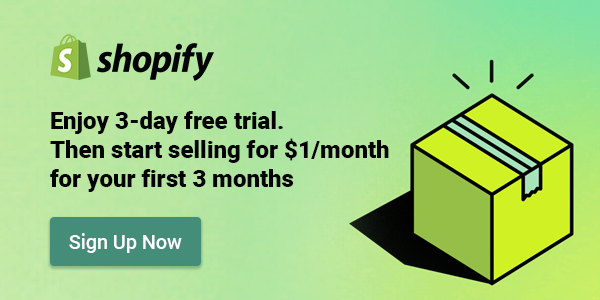 1. Utilize double opt-in email sign-up
Simply put, single opt in is when visitors to your website and sign up for your mailing list is automatically giving you their permission to contact them via email.
As opposed to single opt-in, double opt-in email sign-up enables you to gather email addresses while adding a second confirmation step to make sure the person actually consents to receiving emails from you.
By preventing false sign-ups, this Shopify email marketing strategy ensures that you are in compliance with GDPR and other anti-spam legislation.
💬 Here is an example of a double opt-in email sign-up in action:
Firstly, visitors complete a sign-up form on a landing page from your website.
Secondly, visitors get an email which confirms their sign-up to your mailing list.
Finally, following verification, they are officially recognized as a subscriber who has chosen to receive your emails.
For a more realistic example, a luxury skincare brand called Beneath Your Mask uses double opt-in email sign-up, and after a member joins their list, they send them a welcome email.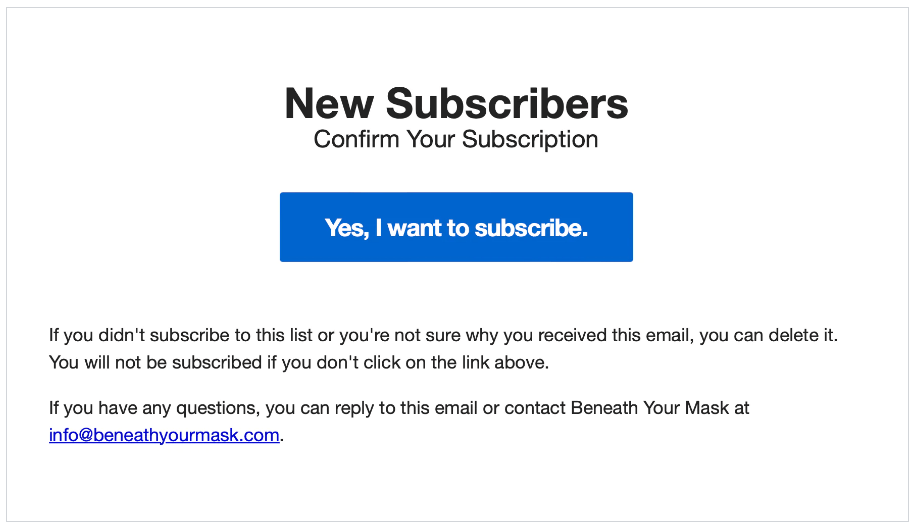 Lots of email marketing tools can offer you the ability to create double opt-in email sign-up to help you maintain high-quality mailing lists. This Shopify email marketing strategy allows you to establish an engaged list and maintain a high open rate that may result in sales.
2. Clean your contacts frequently
To maintain the quality of your email marketing efforts, you need a thorough clean-up and review of your email list. Therefore, make sure that you only have contacts of who are actively engaged and more likely to respond to your email offers.
If a sizable segment of your subscriber base hasn't engaged with your emails in months, it is worthwhile to either try to re-engage them or remove them from your list and only keep an engaged list. Here's how:
Re-engage inactive subscribers: You must first identify your inactive subscribers. Then, build a drip email re-engagement campaign or send an email asking if they are still interested in staying on the list.
Remove subscribers: You should remove email subscribers who refuse to react to a prompt for indicated interest or who remain inactive despite your repeated attempts to re-engage them.
Additionally, a lot of email marketing services such as customer.io have the email-volume-based pricing plans, whereby they charge you according to the number of subscribers you have. In this case, cleaning your list frequently will let you save money that can be used toward other areas of your business while also keeping your email list at higher quality.
3. Conduct email segmentation
The demand for strategic email segmentation is increasing along with the importance of the customer experience and personalized content. With effective email segmentation, you can deliver time-sensitive tailored campaigns with relevant offers to the right people.
You can start by gathering key information about subscribers when they sign up or by creating different segments based on email or website activity. Next, instead of sending general emails to your entire list, you can send pertinent updates to different segments of your mailing list based on your segmentation.
Here are several ways for you to segment your email list, based on:
Provided demographic data, such as gender, age, or location: If your business sells garments for both men and women, you can send different emails with information about your products tailored to each group.
Specified content interests: During the sign-up process, you can ask website visitors what material they are interested in. Then, leverage this information to promote the suitable items to them.
Requested email frequency: If you produce a lot of email material, you can segment your subscribers into groups like "bi-weekly," "weekly," or "daily" based on how frequently they want to receive your information.
Website activity: You can send specific reminders and prompts based on when an email subscriber last visited your website or what they looked at while there.
Purchase history: You can create customer segments depending on the products they have purchased to enable you to send follow-ups for feedback or material specifically geared toward the product.
Email engagement: As you gather the data on opens and clicks from subscribers' interactions with your emails, you can utilize them to construct segments.
4. Customize your emails
This Shopify email marketing strategy is about customizing your emails to your subscribers in order to establish a connection with them and give them the optimal value. Addressing subscribers by name through your emails with personalized information is one of the simplest ways to add a personal touch.
Yet, there are many other ways to customize your sendouts besides this one.  Here are some tips that enable you to create an email experience that is tailored to each subscriber:
Website browsing emails: If a website visitor subscribes and chooses to accept website cookies, you can send them emails based on their browsing history on your website. An automated email, for instance, may give them a couple of the goods they clicked on but didn't purchase in your online store.
Abandoned cart emails: Customers occasionally reach the checkout page, then leave without completing their purchase. Automated abandoned cart emails can remind them in their inbox and urge them to finish their purchase.
Birthday offer emails: Gather birthdays from email signup forms and use them to give promo codes to subscribers as birthday gifts.
Product purchase education emails: Send emails to customers once they make a certain purchase that will keep them updated about their recent purchase.
Customization allows you to send "just in time" emails that give subscribers a tailored experience. To make things easier on yourself and get things done quickly, use an email marketing service with powerful automation features.
5. Set up a suitable email schedule
Your email schedule is just as important as the content. So, you must make a wise decision regarding the frequency and timing of your sendouts as part of your email marketing plan.
There is a wealth of information on how frequently and when to send marketing emails, so it may seem like a complicated undertaking. Yet, open rates and click-through rates are those metrics that you can base on to set your email cadence.
Frequency: According to MailerLite, the median open rate was 40.33% for monthly sendouts and 37.67% for emails delivered more than seven times per week. Emails sent more frequently than 7 times per week got a click-through rate of 16.67%, while monthly emails saw a median click-through rate of 14.29%. 
Timing: According to Campaign Monitor, Saturday had the lowest open rate at 17.3% and Friday had the highest open rate at 18.9%. Additionally, Fridays had the highest click-through rate (2.7%) while Saturdays had the lowest (2.4%).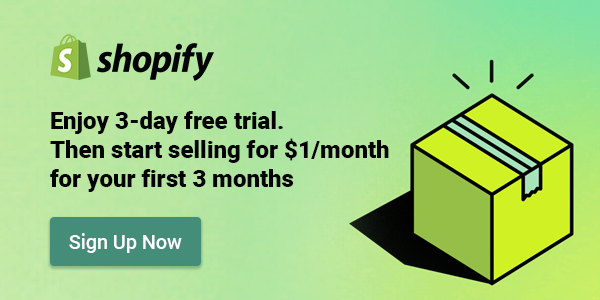 6. Leverage analytics to enhance your email marketing
It is always advisable to make data-driven decisions based on your analytics when running your online business. That applies to your email marketing campaign too.
By paying attention to the email marketing analytics across campaigns, you can gain insights into your audience behaviors and deeply understand how effective your campaign is.
Then, you can identify the root cause of problems and come up with ways for improvements.
The following metrics are important to monitor:
Open rate: It shows how many subscribers actually open your email newsletter.
Click-through rate (CTR): It shows the proportion of subscribers that open your email newsletter and then click on a link.
Unsubscription rate: It shows how many subscribers open your email newsletter before choosing not to receive it in the future.

With the data in hand, you can compare the analytics from your campaigns to email marketing benchmarks and even your competitors to see how you stack up against them and modify your sendouts to give you the competitive advantage.
7. Acquire more subscribers with lead magnets
An offer of a free resource in exchange for contact information (such as an email address, name, phone number, or demographic information) is known as a lead magnet. As the name suggests, using lead magnets is a good way to get website visitors to join your email list.
You can try the following lead magnet types:
Ebooks, white paper, or guides
Worksheet
Infographic
Webinars
Templates
Checklists
Email courses
Quiz results
For example, Encircled, a slow fashion company that specializes in eco-friendly clothing, lets website visitors complete a quiz in order to find their capsule wardrobe styles while encouraging them to join its mailing list.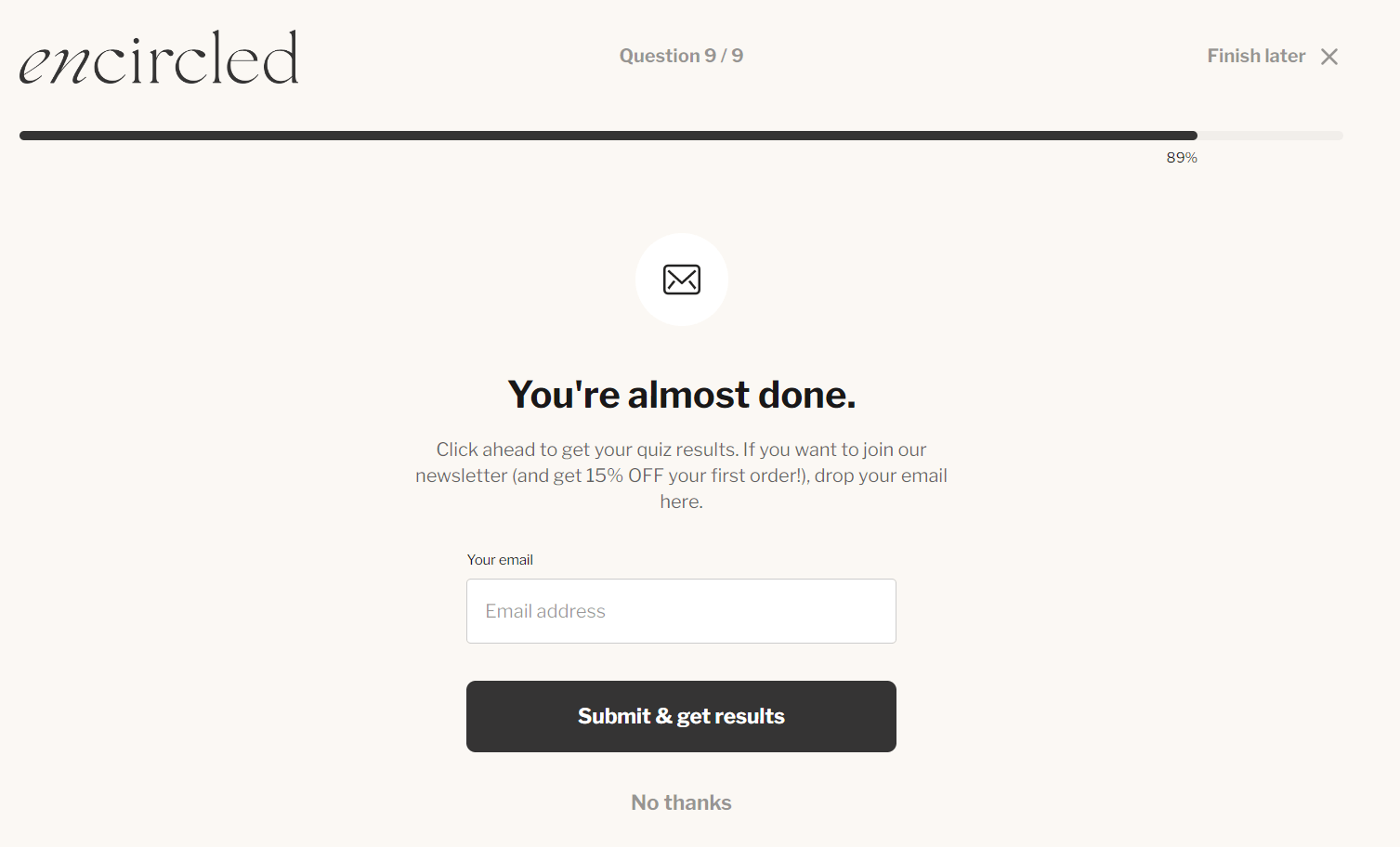 Lead magnets provide you the opportunity to serve the audience from the very first email you send, in addition to expanding your list. By giving subscribers a favorable initial impression, you may instantly generate their interest in your products and brand loyalty.
Additionally, you can use the data you gather from a lead form to segment your email list and give subscribers a more individualized email marketing experience.
8. Stop using a no-reply email address
With access to subscribers' inboxes directly, you have the chance to forge enduring relationships with customers. Yet, your type of email address could have an effect on this relationship.
This Shopify email marketing strategy is about avoiding using a no-reply email address. Instead, choose a real email address that readers may actually reply to.
No-reply email address: Incoming emails cannot be received with this kind of email address. They frequently take the form noreply@company.com. Avoid using them for regular emails to subscribers but you can use them for transactional emails (such as password resets, confirmations of purchases or shipments, etc.).
Valid email address: Incoming emails can be received at this kind of email address. They frequently have aliases attached to them, like kennedy@company.com or hello@company.com. This is a wonderful choice for sending subscribers regular emails.
There is more to do with this strategy! First, keep an eye on the inbox at your company, and reply promptly to any emails that arrive. Second, set up your inbox such that it filters out out-of-office auto-responders and automatically forwards subscriber responses to your customer support team.
9. Mobile optimization
The appearance of marketing emails on mobile devices is sometimes overlooked because they are frequently created and altered on desktop computers.
Given that mobile customers account for 41.6% of email opens, it shouldn't be. Fortunately, there is a simple solution for this: Test your email before sending it and see how it displays on a mobile device.
For better convenience, you can choose an email marketing service offering responsive design templates of emails that look good on desktop, mobile, and tablet computers.
10. A/B testing to evaluate your campaign before launching
A/B testing, which involves sending out many versions of a single email, is a good way to test your email content before officially launching your Shopify email marketing campaign.
This testing method is good for your email marketing since it enables you to test your hypothesis. You can compare several components of your email campaign to see which is most effective.
The various components you can test with the A/B testing method are listed below:
Headline
Preview text
Campaign incentives
CTA button
Visuals
Copy
Even while A/B testing can be a useful strategy, small businesses may not have the time or resources to devote to creating numerous emails.
So, if that is your case, you just need to test the basic elements of your emails, such as the headlines and preview text, first. As your email marketing develops, think about testing additional email functions as well.
You will come closer and closer to the winning formula that works best for your business by A/B testing various components of your emails over time.
How to create an email marketing campaign for your Shopify store?
In general, there are two ways for developing a Shopify email marketing campaign:
You can utilize a third-party Shopify-integrated email marketing platform. The platform will determine the cost and the features.
You can find and use a Shopify email marketing app from the Shopify App Store. These apps have different pricing plans and useful features to facilitate your development of Shopify email marketing campaigns.
In this part, we are going to show you how the second option works as it is the easier way to carry out the campaign, especially if you are new to Shopify email marketing. And the app we choose is Shopify Email.
Shopify Email provides branded emails with themes, segmentation, tracking, and other features. To start creating your campaign with this app, you will first need to have:
You don't need to bother much about setup after installation because Shopify takes care of the following things for you automatically, including:
Putting all emails from subscriptions into the contact list
Setting for automations and workflows
Syncing products
Conducting segmentation
Now, you can follow the steps below to build your email marketing campaign using the Shopify Email app:
Step 1: Build a Shopify email marketing campaign
Log into your Shopify
Navigate to Apps and find Shopify Email
Click the Create an email campaign button to get started
Step 2: Choose a template
Browse Shopify's extensive collection of branded templates. They offer alternatives for new arrivals, future events, and product restocks, among other things.
In the top-right corner of this page, there is a button for managing all template branding to ensure they appear consistently in all emails.
Pick a template when you have found your favorite and suitable one.
Step 3: Add campaign details
Go to the Shopify email campaign editor.
Choose To first from the dropdown menu.
Select the sector or subscriber list you want to send to.
Fill up the Preview Text and Subject areas. Both of these will show up in customers' inboxes.
Step 4: Edit your email
You can drag components around, edit text, and change settings for each module in the template with the email editor. For instance, if you dislike the image that is currently there, you can submit a new one or adjust the pricing in accordance with a current promotion.
Click the "Add Section" button to add more content. This offers the following content modules:
Text
Buttons
Images
Dividers
Discounts
Gift Cards
Products
Images with text
Multiple columns
Step 5: Send!
Click one of the following buttons after you have finished designing the entire email and are happy with the results:
When you select Send Test, a pop-up window opens, requesting your email address so you can view this campaign in your own mailbox.
All campaign components are included under the Review button for you to review before sending. Then, you select Send or Schedule.
The email is immediately sent when you select Send. Before clicking the Schedule button, you need to enter a day and time in the areas provided.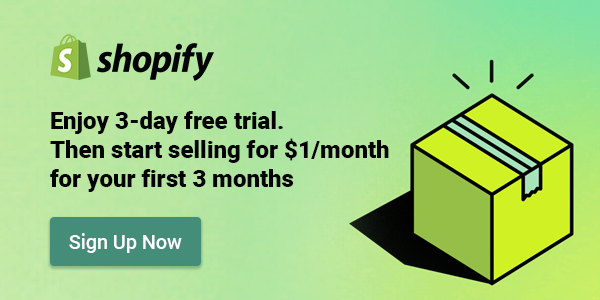 What are the best templates for Shopify Email Marketing?
In addition to the content and cadence, you need to focus on your email appearance. You want it to look eye-catching and display important information in a smart way.
In fact, the Shopify Email app in the guide above and other options offer you a list of templates to choose. Yet, you can find other appealing templates for your Shopify email marketing to enhance the attraction of your email and the effectiveness of the campaign as a whole.
The ideal transactional Shopify email template for your store is Lil Commerce. In essence, you will receive the following:
3 style options
9 email sets with various branding options
Code snippets for all 18 Shopify email notifications
Hero background PSD source files
You also get 31 instances of emails. Besides, over 70 apps and devices are compatible with this template
Last but not least, the template works flawlessly with all widely used email clients, including Apple iPhone, Gmail, Apple iPad, Apple Mail, Outlook, Samsung Mail, Google Android, Yahoo! Mail, and Windows Live Mail
Boreal is a stylish email notification template that is optimized to work with Shopify. It contains pure HTML files, so even if you don't use Shopify, you can still customize it to work with any other app.
It is not only responsive but also functions flawlessly with every email client service, including Gmail.
There are layouts for order confirmation, shipping confirmation, shipping update, return label, abandoned checkout, gift card, failed payment, and other notifications among the 36 email templates.
Besides, you can get templates for both saying "thank you" to consumers and requesting them for reviews.
Starto is distinguished by its simple, elegant templates that look fantastic on all devices. Everyone who wants to interact with subscribers and increase sales should use it.
Over 40 readily adjustable templates, 140 modules, a drag-and-drop tool, pure HTML files, and Figma files are just a few of the features that are crammed into this package. All of this makes it possible for you to quickly set up an email that works as intended.
All current email clients, including Android, AOL Mail, Apple Mail, Gmail, Hotmail, iPad, iPhone, Lotus Notes 8, Lotus Notes 8.5, Mozilla Thunderbird, Opera Mail, Outlook 2000, Outlook 2002, Outlook 2003, Outlook 2007, Outlook 2010, Outlook 2011, Outlook 2013 and Yahoo Mail, can operate without a hitch with this template.
These functionalities are easy to install, even for Shopify beginners.  And don't worry, it also includes video tutorials to make it easier for you to quickly learn how to build layouts.
Feshto – Fashion Email Set provides a complete email solution for your store. You can use Feshto to obtain all you need for an online store in one location whenever you want to conduct an email campaign.
It offers 100+ premade responsive email templates for any occasion that look great in every email client and on any device. These templates can be downloaded and edited fast.
Liramail Email Editor is a drag-and-drop tool that has all the functionality you require and will assist you in quickly creating emails for your readers. You can edit the button, text, graphics, color, and logo to make them go well with your brand.
There are also templates for festivals and holidays, allowing you to infuse your emails with the festive spirit.
ESP and HTML files are included in this package. Both MailChimp and Campaign Monitor are compatible with it.
Your Shopify store emails can have a modern, minimalist feel by using the Roll template. It is appropriate for all corporate, office, new company, agency, and general categories.
There are 6 email notification templates available, and they work with Campaign Monitor, StampReady, and MailChimp. Moreover, you can modify CSS properties and background images are supported.
Adobe XD template, HTML files, and PSD files are all included in the package. Its carefully designed layouts can be used to create responsive email campaigns for a variety of platforms, including Outlook, Gmail, Apple Mail, Yahoo, Thunderbird, Android, AOL Mail, and many more.
Final words
It is vital to precisely define your marketing needs and goals before choosing which Shopify email marketing strategies you will use to improve your campaign.
Generally speaking, implementing these strategies will optimize the emails you send to your subscribers, increasing the likelihood that they will read all the way through your email or click on to your website.
Moreover, once you find the suitable one, you can implement it in your email campaign building process. This will maximize the effectiveness of the campaign once it is launched.