Dropshipping allows you to sell products without dealing with stocks. Sounds easy enough, but the ugly truth is that you won't go far without finding reliable and trustworthy suppliers.
There are hundreds of dropshipping suppliers out there, but not all of them are created equal. How do you know which ones to avoid and which ones to work with?
That's why we decided to do some research and review the top 8 most popular dropshipping suppliers for your business in 2023. In this article, you will learn:
Pros and cons of each of the 8 most popular dropshipping suppliers
How to find the most suitable dropshipping suppliers for your business
The red flags and warning signs to watch out for when dealing with dropshipping suppliers
If you are interested in starting or growing your eCommerce business with dropshipping, then this article is for you.
Let's get started!
Who Are Dropshipping Suppliers?
Dropshipping suppliers are companies that sell products to dropshippers. They make, store, and ship the products but they do not interact with customers directly. 
ℹ️ Dropshipping suppliers can be manufacturers, wholesalers, distributors, or specialized dropshipping platforms.
Simply put, dropshipping suppliers are the ones who take care of the inventory and shipping of products for online retailers. They act as a bridge between the supplier and the customer, without having to deal with the hassle of managing stock or shipping.
Dropshipping suppliers usually offer their products on specialized platforms that cater to dropshippers. They charge a higher price per item than wholesalers, but they also provide more unique and diverse products.
Entrepreneurs who want to sell online can benefit from these suppliers, as they can find and sell products that stand out from the crowd.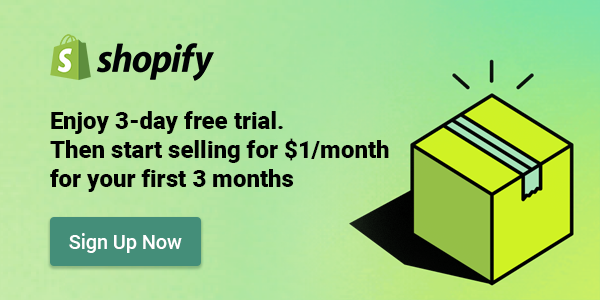 What Are The Best Dropshipping Suppliers?
Dropshipping suppliers bring many benefits for any merchants:
Small businesses can sell more without storage.
No need for a physical store, staff, expenses, or inventory.
This is why many entrepreneurs opt for dropshipping as a business model, but finding reliable suppliers can be challenging.
As promised, here is a detailed overview of the 8 best dropshipping suppliers on the market, and let's see why they're trusted by dropshippers across the world.
Our first supplier is AliExpress, one of the most popular dropshipping product sources, and for a good reason.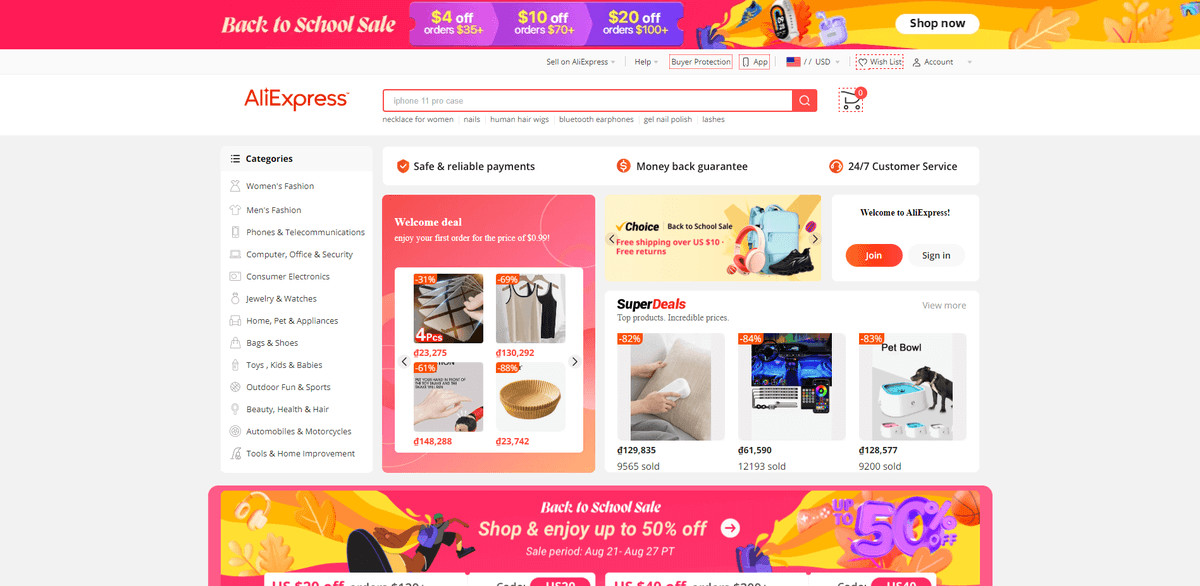 AliExpress is an online shopping platform based in China and owned by the Alibaba Group. It was established in 2010 and consists of small businesses from China and other locations, such as Singapore, that sell products to international buyers.
With millions of products from thousands of sellers, AliExpress is like a treasure trove for online retailers. Whether you want to sell gadgets, fashion, or home decor, you can find it all on AliExpress.
AliExpress allows merchants to have a chance to experiment – explore and order low-priced products from various niches easily and without upfront costs. The platform supports cross-border logistics, global tracking, customer service, dispute resolution, and compensation.
However, AliExpress products may have quality, delivery, communication challenges, and lengthy refund issues.
Shipping locations
Over 200 countries and regions, including the United States, Australia, Canada, the European Union, etc.
Delivery services

AliExpress Standard Shipping takes 15-45 working days 
AliExpress Premium Shipping takes 7-15 working days

Types of products
Over 100 million products in various categories, including fashion, electronics, toys, skincare, furniture, jewelry, and vehicles.
Pricing
Free of charge
Ideal for
Dropshippers of all levels to find products, research markets, connect with vendors, and order wholesale.
CJDropshipping is the official dropshipping platform of Yiwu Cu Jia Trade Co., Ltd. Founded in 2000 by CEO Andy Chou and his team, the company was initially located in the Futian Market in Yiwu City, Zhejiang Province.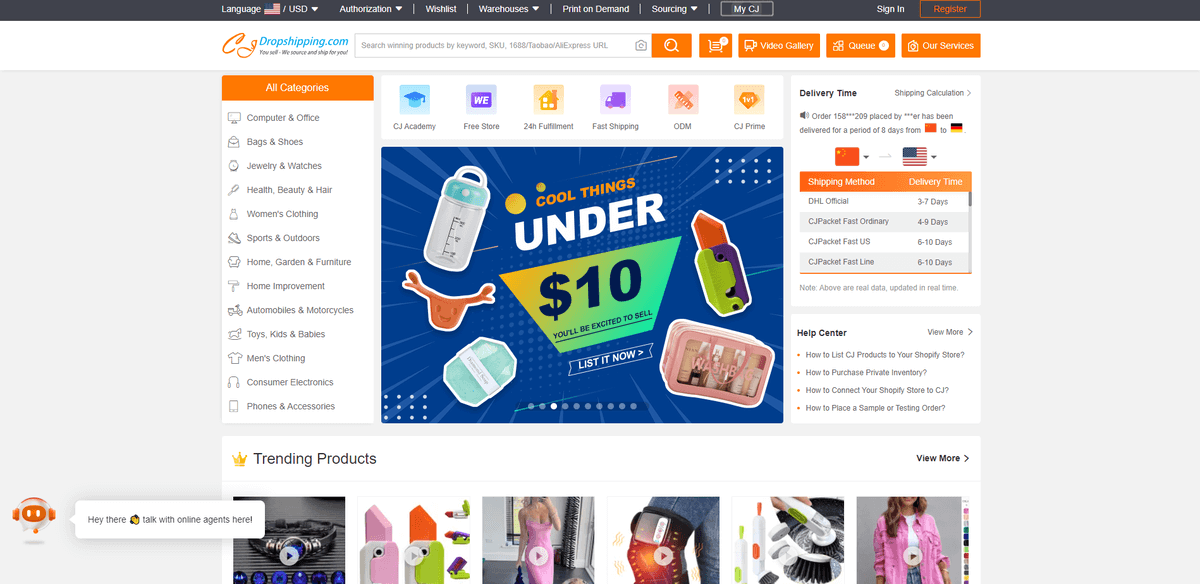 In 2015, CJDropshipping established itself as one of China's most professional dropshipping partners, emphasizing meeting customer needs and offering competitive pricing.
With thousands of products from hundreds of verified suppliers, you can enjoy free sourcing, free warehousing, free product listing, and fast shipping with CJDropshipping.
CJDropshipping allows merchants to access and order a huge variety of low-cost products without any upfront fees. The platform handles quality control, shipping, and customer support. It has 8 global warehouses for faster delivery and a high Trustpilot rating.
However, CJDropshipping charges a service fee for storing products in its warehouses. Plus, the platform has a strict return policy that requires proof of damage or defects. Some users have reported quality issues with some products despite quality checks.
Shipping locations
Worldwide
Delivery services
Offers USPS, UPS, DHL, FedEx, and a particular shipping line – CJPacket.

The estimated delivery time to the US is 7-12 days, and the price is lower.

Types of products
Directly sourced from 1668 and Taobao marketplaces, offers a variety of unique products, including hard-to-find items and virtual products.
Pricing

No setup fee or monthly fee for its service. Merchants only pay for the product cost and shipping fee when they place orders on the platform.
Charges a service fee for storing products in its global warehouses in China, the US, or Poland.

Ideal for
One-stop dropshipping solution for retailers to quick shipping to the United States

Temu is a well-known online marketplace operated by the Shanghai-based company PDD Holdings. In 2022, Temu entered the US eCommerce market and quickly gained popularity.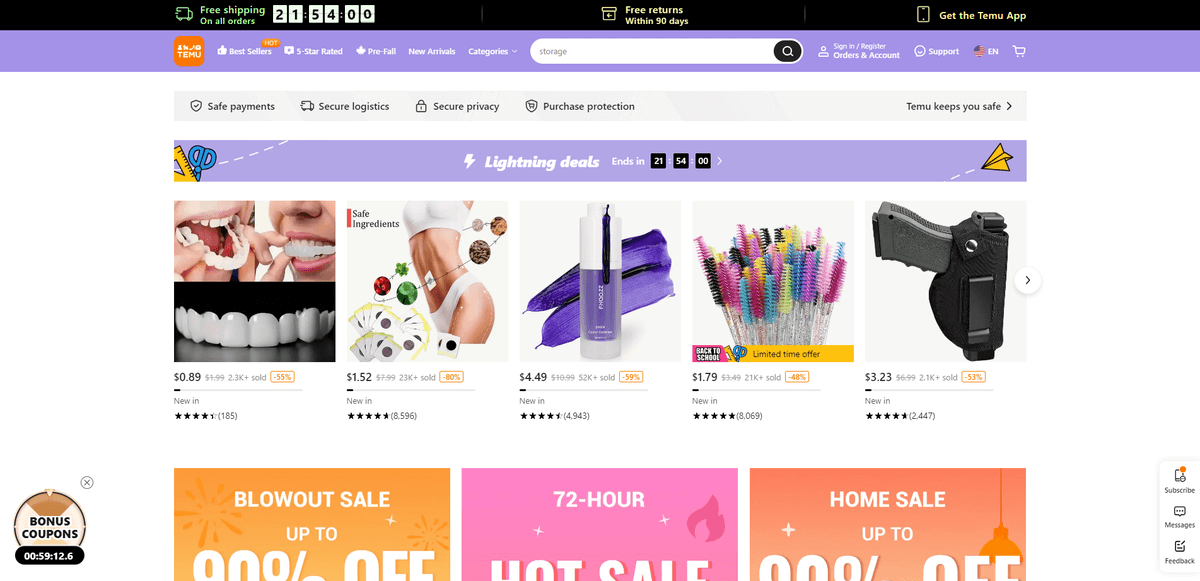 Within two weeks of its launch, the Temu app rapidly climbed the charts. As of March 2023, the app has been downloaded 10 million+ times on the Play Store. Dropshippers who use Temu may benefit from its brand recognition and customer base.
However, Temu also has some drawbacks that dropshippers should be aware of:
Temu does not allow dropshipping on its platform, which means that dropshippers have to use third-party apps or services to connect with Temu suppliers.
Temu also puts its logo on the outside of the parcels, which may reveal the original source of the products to the customers and affect their trust and loyalty.
Temu also does not guarantee the quality, delivery, communication, or refund of the products, which may cause customer dissatisfaction and complaints.
Therefore, dropshippers who use Temu should weigh the pros and cons carefully and decide whether it is worth the risk and hassle. Dropshippers who use Temu should also consider using marketing strategies to build their own brand identity and customer retention.
Shipping locations
10 countries – United States, New Zealand, Canada, Australia, Italy, Germany, Netherlands, Spain, France, and the United Kingdom.
Delivery services
Shipping for orders with free shipping takes 7 – 15 business days.

Customers can opt for free express shipping if their order is over $129 or pay $12.90 for express shipping on any order.

Types of products
Offers quality products across 29 major categories and 250 sub-categories, including beauty, fashion, sports, kitchenware, health, and office supplies
Pricing

Free shipping with no minimum purchase and widespread 30% discounts on its products, sourced directly from Chinese suppliers and shipped from China.
No sales tax or customs duty on its products, which are classified as de minimis shipments under US trade law.

Ideal for
Dropshippers who are looking for a large and affordable selection of products that are popular among US customers
Amazon emerged as a critical player in the dropshipping industry in the early 2000s. During this period, Amazon and eBay weathered difficult times for dropshipping stores.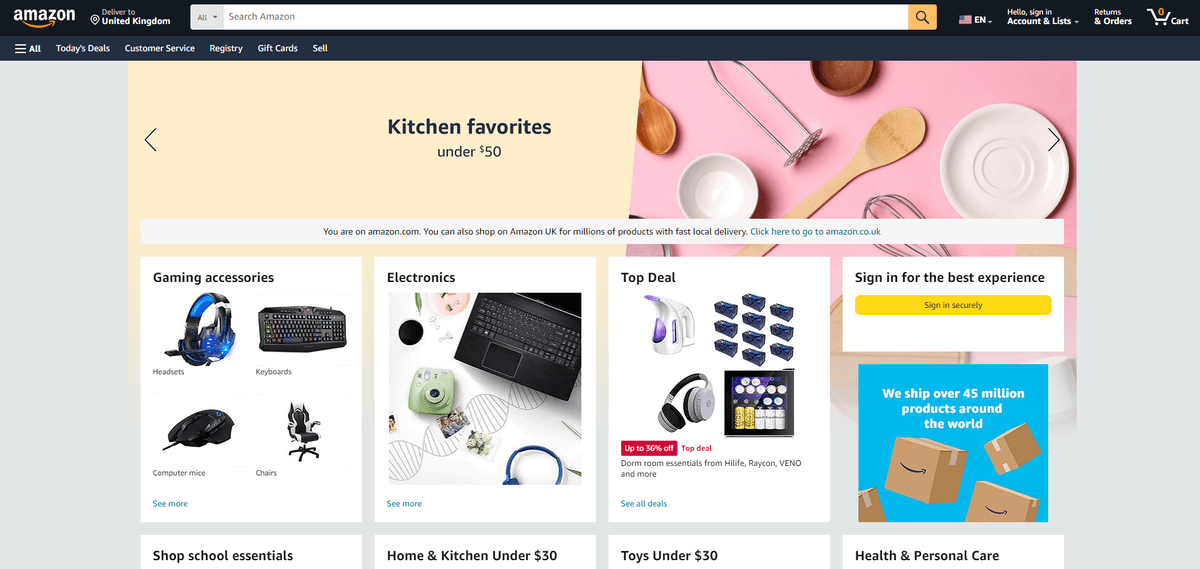 Drawing on their experiences, they chose to assist their sellers in reducing costs by taking on the responsibility of advertising for them.
Amazon continues to support dropshipping today by providing a helpful platform for sellers to showcase their products and reach a large customer base. They also provide tools and services to help sellers manage their dropshipping businesses, such as the Fulfillment by Amazon (FBA) program.
Amazon dropshipping lets merchants sell low-cost products from various suppliers. The platform has a large customer base, high demand, and trust. Merchants can list as many products as they want and benefit from Amazon's traffic.
However, Amazon dropshipping has low-profit margins and high competition. The price of dropshipping goods is high, which reduces the profits.
Shipping locations
Worldwide
Delivery services
Standard shipping times of up to 20 days to Asia and up to 15 days to Europe.

Priority shipping can be as fast as 8 days to Asia and 5 days to Europe.

Types of products
40 main categories, with approx. 2000 sub-categories, covering many product lines
Pricing

Individual plan ($0.99 per unit sold)
Professional plan ($39.99 per month, unlimited units sold)
Dropshipping fees (usually in the 10% to 15% range)

Ideal for
Dropshippers who are looking for a low-risk and low-cost way to start an online business.
Modalyst is a dropshipping platform that connects online retailers with suppliers and products to sell online. Modalyst offers millions of dropshipping products from US suppliers, AliExpress vendors, and print-on-demand services.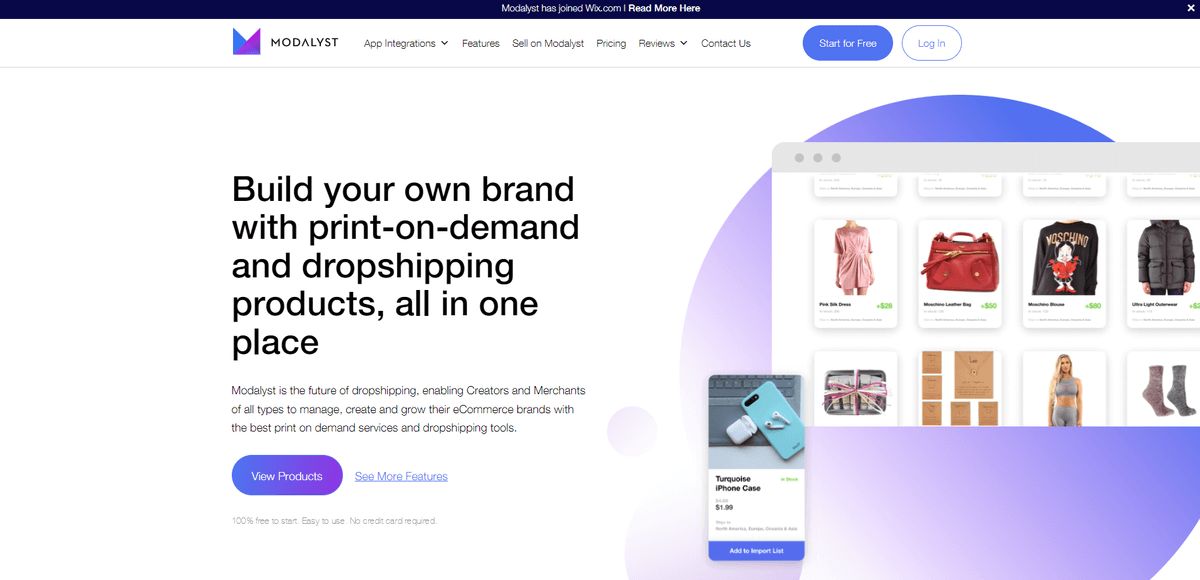 It has become a popular platform for entrepreneurs starting an eCommerce business with minimal upfront investment. The platform automates the dropshipping process and integrates with Alibaba, Wix, Shopify, and BigCommerce.
However, Modalyst charges a high 5% transaction fee per order, which is above the industry average. On top of that, it receives poor ratings and reviews from some users who complain about its customer service, product quality, and delivery time.
One more thing to keep in mind: Modalyst mainly offers fashion products. This may limit the niche options for some merchants but will be a profitable choice for fashion lovers.
Shipping locations
UK dropshipping suppliers and Australian dropshippers can ship to 80+ countries worldwide, excluding those in Africa and South America.
Delivery services
Modalyst shipping service is defined by the suppliers themselves, also based on the location of your store and where the products ship from.
Types of products
Wide range of luxury and trendy brands. They participate in the AliExpress Booster Program, which opens up a vast catalog of products for dropshippers to choose from.
Pricing

Hobby (free)
Start-Up ($35)
Pro ($39)

Ideal for
Merchants who want a simple and easy way to start dropshipping high-ticket fashion products. 
CROV is the perfect platform for eCommerce store owners looking for a hassle-free source of high-quality products.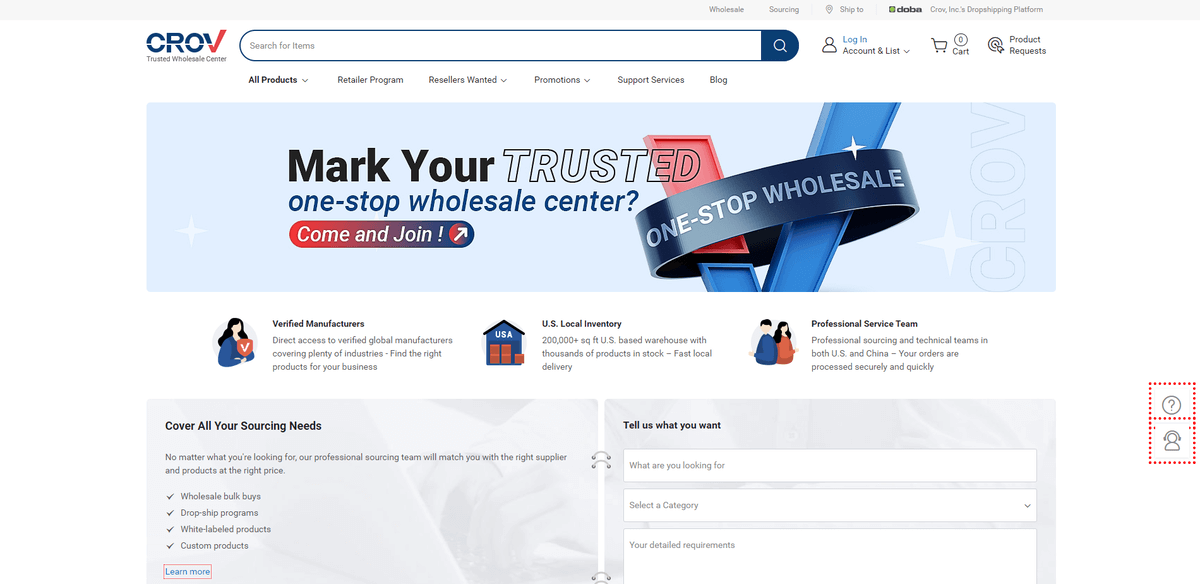 Over 20 years of experience in cross-border trading, CROV has built a reputation as a trustworthy connection between small and medium-sized businesses and the best manufacturers overseas.
With CROV, you can discover and order amazing products from trusted suppliers in the U.S. and China. You can pay securely, get your products delivered fast, or pick them up yourself. Not to mention the excellent support of CROV's expert sourcing and technical teams.
But CROV is not perfect. You will have to sacrifice some of your profits, as CROV charges more for the products to cover the shipping and import costs.
Shipping locations
 Available in 42 countries with US warehouses to ship domestic orders faster.
Delivery services
For sea shipping, dispatch within 7 working days.

For air shipping, dispatch within 3 working days.

Types of products
 35,000+ products in 20+ different trending categories
Pricing

No membership fee or monthly fee for its service.
Import costs and taxes for overseas products are included.
5% transaction fee to the total order amount.

Ideal for
Merchants who want a simple and easy way to start dropshipping high-ticket fashion products. 
Megagoods, Inc. is a leading consumer electronics distributor specializing in drop shipping services. Their mission is to help their customers grow their businesses by providing access to many high-demand items in their warehouses.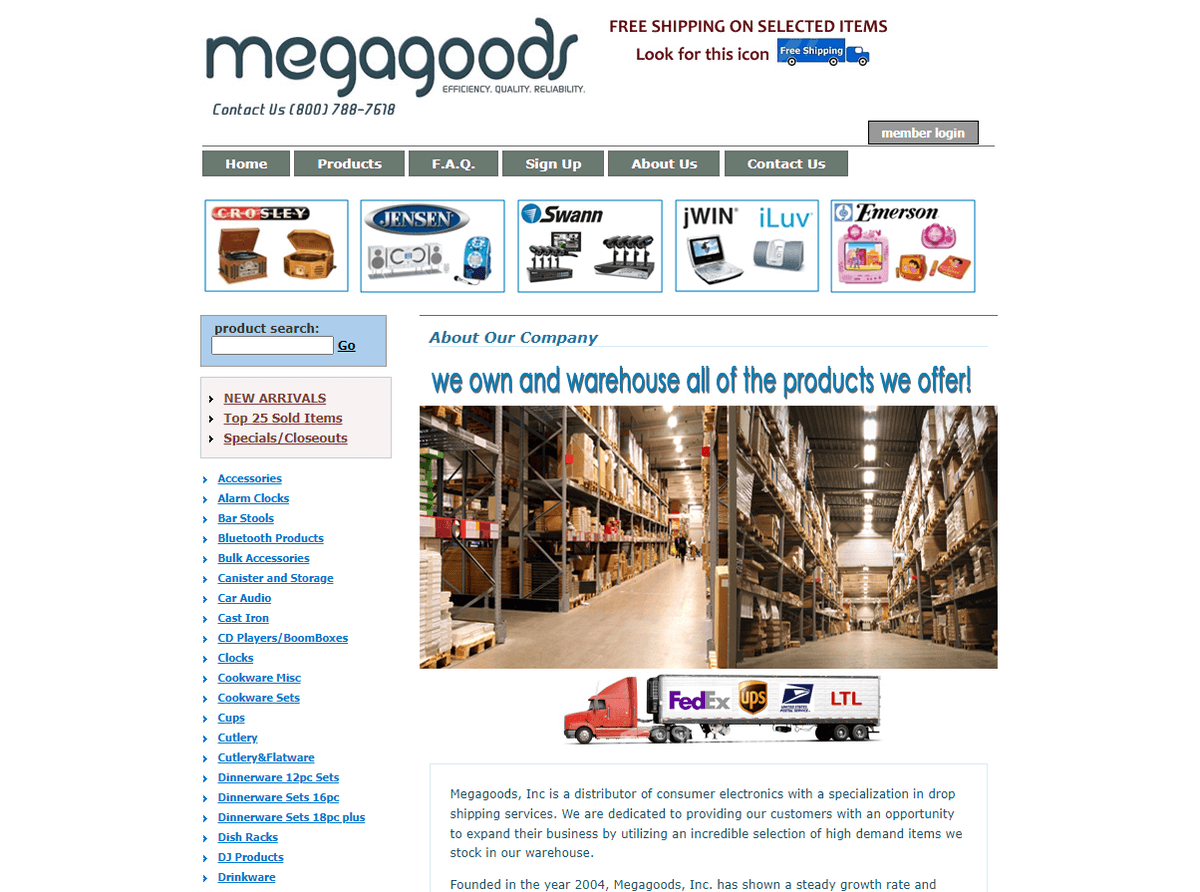 Established in 2004, Megagoods has experienced steady growth and has quickly become one of the top companies in the dropshipping industry, allows dropshippers to find products in various categories, such as consumer electronics, video games, home appliances, and more.
However, Megagoods also has some drawbacks that merchants should be aware of. Megagoods charges a monthly membership fee of $14.99 to access its service, which is higher than average suppliers.
Shipping locations
Based in Santa Clarita, California, ships worldwide.
Delivery services

Various shipping methods, such as UPS Ground, UPS 3 Day Select, UPS 2nd Day Air, UPS Next Day Air, and USPS Priority Mail.
Charges a $1.50 handling fee and shipping costs per order, based on the weight and dimensions of the package and the destination zip code.

Types of products
Almost all are consumer electronics, including Bluetooth accessories, televisions, audio equipment, office tools, kitchen appliances, and more.
Pricing

Monthly membership fee of $14.99
 $1.50 handling fee and shipping costs per order
20% restocking fee if the products are returned or exchanged

Ideal for
Dropshippers who are looking for a reliable and reputable US supplier of consumer electronics, video games, home appliances, and other products.
Wholesale Central is a leading B2B directory of wholesale suppliers and products.
Their mission is to help their customers find and connect with verified wholesalers and dropshippers. Wholesale Central has been in business since 1996 and has over 1,400,000 products listed on its website.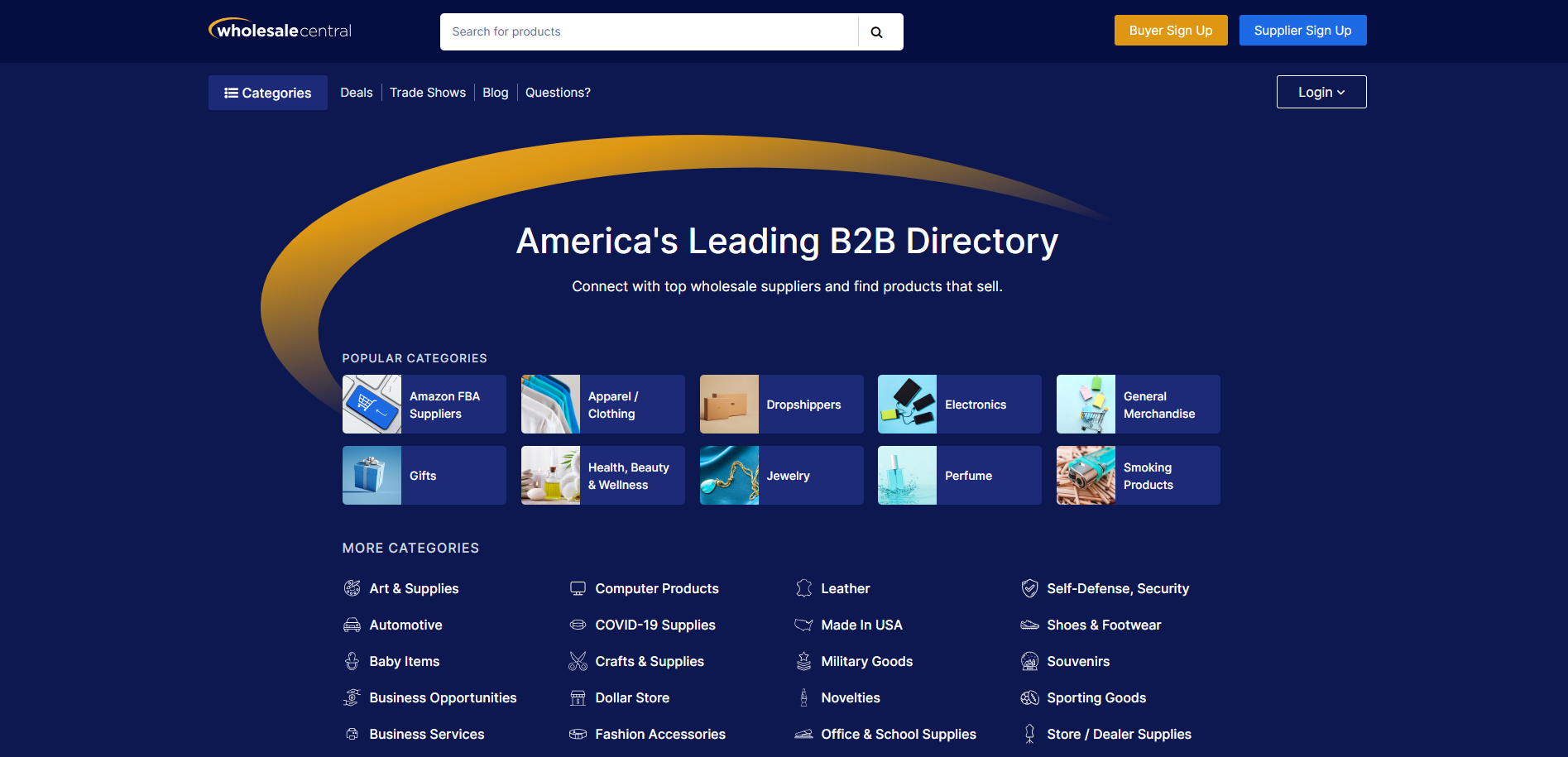 Wholesale Central allows dropshippers to browse through various categories, such as apparel, jewelry, electronics, home and garden, toys, and more. Wholesale Central also provides some free tools and resources for dropshippers, such as buyer's guides, newsletters, articles, and podcasts.
Wholesale Central allows wholesalers and retailers to connect and trade products for free. The directory is easy to navigate and offers a variety of categories and niches.
However, Wholesale Central lacks integration and selling tools for online retailers. The platform does not provide any features such as product feeds, order management, or analytics to help sellers optimize their online sales.
Shipping locations
US-based vendors are available for dropshipping, and the shipping is contingent on the supplier you choose to work with.
Delivery services
Wholesale Central does not offer any shipping service itself but rather connects buyers and sellers who are responsible for arranging their own shipping methods and costs
Types of products
700,000+ products in categories and niches such as food and grocery, music, novelties, apparel, religious items, and tools and hardware
Pricing

Monthly membership fee of $14.99
 $1.50 handling fee and shipping costs per order
20% restocking fee if the products are returned or exchanged

Ideal for
Sellers who are looking for a free and easy way to find wholesale suppliers and products in various categories and niches.
Where to find dropshipping suppliers?
How to start dropshipping? The first step is to choose a good supplier because:
It provides high-quality products that meet your customers' expectations.
It has efficient shipping methods that can help reduce your shipping costs.
It fulfills orders accurately and on time, ensuring customers receive orders promptly.
Finding the right dropshipping supplier is like finding a needle in a haystack.
But don't worry; we're here to help you sift through the hay and find the needle. Ali Hunter and Ali Orders are the answer!

Ali Orders is a tool designed to make dropshipping easier and more efficient. It saves time and effort by helping you easily find and import AliExpress products. Here are some of the reasons why Ali Orders is a great place to find the right dropshipping supplier:
Easy product import: Ali Orders helps you find potential AliExpress & Temu products with ease from trusted sellers and import them into your Shopify store with one click.
Automated order fulfillment: Handle the rest once an order is placed.
Stock & price tracking: Automatically track suppliers' stock & price and update your pricing accordingly.
Auto-update tracking numbers: Automatically update tracking numbers to your store & send them to your customers.
Bulk order fulfillment: Fulfilling multiple orders simultaneously saves time and effort.
Like Ali Orders, Ali Hunter is a powerful dropshipping tool that ranks #1 app for store spying, with over 250,000 users, and gives many positive reviews on the Chrome Store.
Ali Hunter offers a range of features that make it an excellent place when you want to find great dropshipping suppliers.
Instant and Time-saving: Provides the results you need at a glance, speeding up your research process
Seller Check: Calculates a detailed seller rating based on reviews, ratings of goods, price dynamics, and other metrics.
Favorites and Price Tracking: Add products to your wishlist and track their prices using Ali Hunter.
Competitor Analysis: Analyze competitor sales, find winning products, and skyrocket your dropshipping business.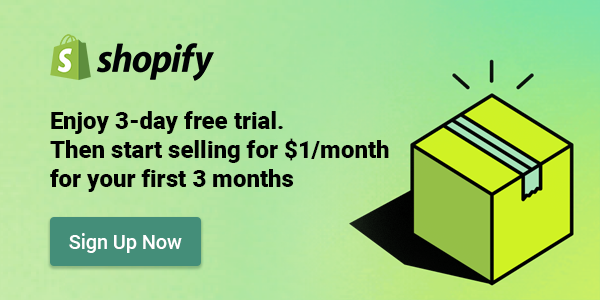 How to avoid fake dropshipping suppliers?
When searching for dropshipping suppliers, one must know the potential for encountering fake or illegitimate suppliers. Here are some tips to help you avoid fake dropshipping suppliers:
Be wary of ongoing fees: Authentic wholesalers will never demand their customers to pay a monthly fee to carry out transactions with them. If a provider requests a monthly membership or service fee, it is unreliable and untrustworthy.
Check if they sell to the public: Genuine wholesale suppliers require you to apply for a wholesale account and prove that you're a legitimate business before placing your first order. Suppliers that offer products to the general public at "wholesale" prices are likely just retailers offering items at inflated prices.
However, there are some legitimate fees that you may encounter when working with dropshipping suppliers:
Pre-order fees: Many wholesalers charge a per-order fee ranging from $2 – $5 or more, depending on the size and complexity of the shipped items. It is imperative to note that in the upcoming years, the industry will prioritize bulk orders due to the exorbitant costs incurred in packing and shipping individual orders.
Minimum order sizes: Some suppliers have a minimum initial order size, the lowest amount you must purchase for your first order. They do this to filter out merchants who waste their time with questions and small orders.
If you're dropshipping and encounter a supplier with a minimum order size larger than your average, one solution is to offer to pre-pay the supplier to build a credit with them. This lets you meet the supplier's minimum purchase requirement without placing a large order.
Are there free dropshipping suppliers?
Yes, there are! Have several free dropshipping suppliers available. Some of these suppliers include
CJ Dropshipping
Wholesale2B
Worldwide Brands
Footwear US
Nichepik
DropnShop
Spocket
Inventory Source
Suppliersdata
Start or expand your dropshipping business with these incredible suppliers who offer a wide range of products and services for free! They have everything you need to get your business off the ground and soar quickly!
Dropshipping suppliers FAQs
1. How to find fake dropshipping suppliers?
Some retailers may be hard to find online due to poor SEO practices. Watch out for fake dropshipping suppliers if they have minimum order sizes, pre-order fees, or ongoing fees.
2. What are the best dropshipping suppliers for the US?
Some of the best US dropshipping suppliers include Spocket, Sellvia, US Direct, SaleHoo, and Sunrise Wholesale.
Conclusion
With this dropshipping suppliers review at hand, we hope you'll find the best and perfect suppliers and win yourself a flourishing business.
Remember: some suppliers may try to scam you with fake products, hidden fees, or poor customer service! To protect yourself from such suppliers, you need to do your homework before making a deal, like checking their transparency and credibility.
By following these tips, you can avoid fake drop-shipping suppliers and find trustworthy partners for your online business. Dropshipping can be a rewarding and profitable venture if you do it right. Good luck!