Now that you have a full-fledged Shopify web store, it is crucial to have a secure and efficient payment processing system that seamlessly integrates with your e-site. There are dozens of options available; however, Shopify Payments is among the best choices.
Because this is the payment gateway Shopify themselves developed, you'll have lots of exclusively-built features coming along with Shopify Payments. Nevertheless, Shopify Payments might not be accessible to all merchants.
Enough beating around the bush!  Let us help you have a better grasp of Shopify Payments with this all-inclusive article that covers:
What is Shopify Payments?
How does Shopify Payments work?
What payments does Shopify accept?
Which Payment Method Is Good For Shopify?
What Is The Difference Between Shopify Payments And Shop Pay
Let's dive right in!
💡 Just dipped your toe in the eCommerce ocean? You would probably want to look at some of our last-minute updated articles on Shopify:
What Is Shopify Payments?
Simply put, Shopify Payments is Shopify's own payment gateway that lets you process online transactions and accept payments for your Shopify store easily.
In other words, with Shopify Payments, you don't have to deal with setting up third-party payment gateways.
Once activated, Shopify Payments will allow you to accept your shoppers' payments under all the popular payment methods. This includes credit cards, debit cards, Apple Pay, Amazon Pay,  gift cards, and even cryptocurrency.
Particularly, here are the credit and debit cards you can accept through Shopify Payments:
Visa
American Express
MasterCard
Discover
Express
Diners Club
Elo
JCB
Shopify Payments is famous not only for its ease of use but also for its cost-effectiveness. This is because you don't have to pay third-party transaction fees (we'll discuss this right below).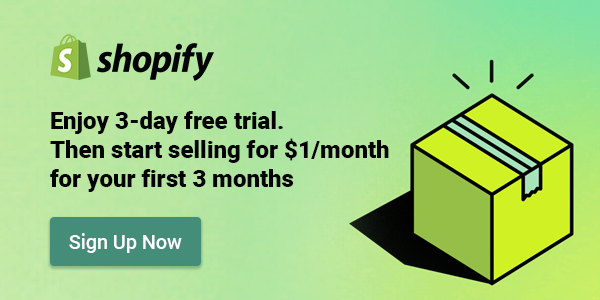 How Does Shopify Payments Work?
Now that you get to know a bit more about Shopify Payments, let's explore how this payment gateway works!
1. Who can use Shopify Payments?
Although Shopify Payments is a fantastic payment gateway for merchants. Unfortunately, as of writing this article, Shopify Payments is supported in these countries only:
Australia
Austria
Belgium
Canada
Czechia
Denmark
Finland
France

Germany
Hong Kong SAR
Ireland
Italy
Japan
Netherlands
New Zealand
Portugal

Romania
Singapore
Spain
Sweden
Switzerland
United Kingdom
United States
So, if you are residing in the regions where Shopify Payments is yet to be supported, you must enable third-party payment gateways instead (which costs you some extra transaction fees).
2. How much does Shopify Payments cost?
When it comes to pricing, Shopify Payments has a great advantage – they don't charge any extra transaction fees on top. However, remember that you still need to pay the standard credit card processing fees that apply to all payment processors.
The good news is that Shopify offers 'sweeter' transaction fees for higher-tier plans, which is definitely a nice perk for you as a merchant:
| | | |
| --- | --- | --- |
| Shopify plan | Online transaction rate | In-person transaction rate |
| Basic | 2.9% plus $0.30 | 2.7% |
| Shopify | 2.6% plus $0.30 | 2.5% |
| Advanced Shopify | 2.4% plus $0.30 | 2.4% |
It is worth noting that many other typical payment processors charge a flat rate of 2.9% plus $0.30 for all online payments. So, with Shopify Payments, you actually get a pretty good deal, especially if you're on the Shopify or Advanced Shopify plans.
Shopify chargebacks are an inevitable part of using Shopify payments for merchants. Unfortunately, they can cost merchants up to 0.47% of their annual revenue.
And here are the extra transaction fees if you choose not to use Shopify Payments we discussed above:
Basic: 2%
Shopify: 1.0%
Advanced Shopify: 0.5%
Is Shopify Payments Safe To Use?
Short answer: Yes, it is. Here are the top four reasons why you can rest assured that your Shopify store is safe and sound with Shopify Payments
Industry-leading security: Shopify Payments prioritizes the security of your transactions. It is built on a robust infrastructure and adheres to the highest security standards, including PCI DSS compliance, to protect sensitive customer data.
Integrated fraud prevention: Shopify Payments comes equipped with advanced fraud detection tools and chargeback protection, helping you safeguard your business against fraudulent activities and reducing the risk of financial loss.
Encrypted transactions: All transactions processed through Shopify Payments are encrypted using industry-standard SSL (Secure Socket Layer) technology. This ensures that customer payment information remains secure during the entire transaction process.
Trusted partnership: Shopify Payments is powered by Stripe, a globally recognized and trusted payment processor. Stripe has a strong track record in the industry and employs advanced security measures to protect against fraud and data breaches.
What Payment Does Shopify Accept?
Regarding payment methods, Shopify offers flexibility to accommodate various customer preferences. To wrap it up, here are the types of payment that Shopify accepts:
Credit card payments: You can accept credit card payments through either Shopify Payments or a third-party payment provider. Shopify Payments is a convenient and integrated option.
Alternative online payment methods: Customers can make online payments without using credit cards. Popular options include PayPal, Meta Pay, Amazon Pay, and Apple Pay. The cool thing is that you can even accept cryptocurrency as a payment method for your Shopify store.
Shop Pay and accelerated checkout: If you opt for Shopify Payments, you can enable Shop Pay, a feature that allows customers to save their shipping and payment information, expediting the checkout process. Other payment providers like PayPal, Amazon Pay, Apple Pay, and Google Pay also offer accelerated checkout buttons that can be enabled on your Shopify store.
Which Payment Method Is Good For Shopify?
If you're living in the countries where Shopify Payments is supported, we highly recommend you to stick with Shopify Payments since it's the best option in all possible ways.
We mean, you don't have to worry about additional charges for third-party payment providers. Plus, when you are eligible for Shopify Payments, you're also eligible for the awesome Shop Pay (we'll discuss this later).
However, if you are not valid for Shopify Payments, here are some of the best payment methods that you would love to take a look at:
Top PayPal's accepted payment methods: MasterCard, Visa, Venmo, Discover, American Express, Pay Later, etc.
If you're looking for an excellent alternative to Shopify Payments, PayPal stands out as a top choice. With PayPal, you can seamlessly accept payments online and enjoy its widespread popularity.
When it comes to processing fees, PayPal offers various options to cater to your needs:
Alternative payment methods (APMs): 2.59% + fixed fee
PayPal checkout: 3.49% + fixed fee
Send/Receive money for goods and services: 2.99%
Standard credit and debit card payments: 2.99% + fixed fee
PayPal also charges a fixed fee depending on the currency received, plus an additional 1.5% for all international commercial transactions.
Top Square's accepted payment methods: Visa, Mastercard, Discover, American Express, Cash App, Apple Pay, Google Pay, etc.
If you're searching for the best alternative to Shopify Payments, Square is an exceptional choice. With Square, you can effortlessly transform your smartphone into a point-of-sale system using their renowned portable card reader in the iconic square shape.
Whether you're selling online or in-person, Square seamlessly merges both retail and online selling, providing a smooth payment experience for your customers.
Square's processing fees are competitive:
Square's free and plus plans: 2.9% + 30¢ per online transaction.
Square's premium plans: 2.6% + 30¢ per transaction.
Top Authorize.net's accepted payment methods: Visa, MasterCard, Discover, American Express, JCB, Apple Pay, eCheck, etc.
If you're seeking an alternative to Shopify Payments, look no further than Authorize.net. As a trustworthy payment processing gateway, it offers an array of enticing features that will capture your interest.
With Authorize.net, you can effortlessly handle online payment processing, e-check processing, and mobile payments. It accepts various payment options, including Visa, JCB, Discover, MasterCard, Diner's Club, and American Express.
Security is a top priority, as Authorize.net boasts automated fraud detection, card tokenization, and a secure customer management system. Shopify store owners will find it an excellent choice, and it even supports popular digital payment methods like Apple Pay.
Regarding pricing, Authorize.net has a reasonable setup fee of $49 and charges 2.9% + $0.30 per transaction.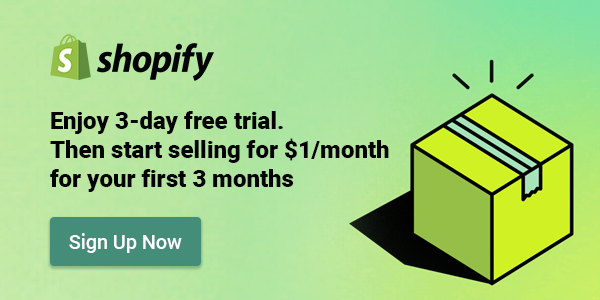 What Is The Difference Between Shopify Payments And Shop Pay?
"Is Shopify Payments and Shop Pay the same?" Well, since many of you have this question. So, to clear up the confusion, we would love to confirm that Shopify Payments is different from Shop Pay.
While the names Shop Pay and Shopify Payments may sound similar, it's crucial to understand that they serve different purposes.
Shopify Payments is a payment processor that enables businesses to accept customer payments. Popular payment processors include PayPal, Stripe, Square, and Amazon Pay, and it is essential to have at least one of these set up on your website to collect payments.
On the other hand, Shop Pay serves as an optional add-on that enhances the user experience once you have Shopify Payments activated.
Shop Pay acts as a digital wallet, storing customer information for quick checkouts and offering additional perks like order tracking and paying in installments. Similar digital wallets include Apple Pay and Google Pay.
The distinctions between the two become evident when setting up a Shopify store. If you have Shopify Payments configured, customers who don't select other options will use it to make payments. It appears as the standard "Checkout" or "Pay Now" button.
In contrast, Shop Pay appears as a separate button, often labeled as "Express checkout", It is presented alongside other payment processors and digital wallets as an alternative option.
To sum it up, here are the main differences between Shop Pay vs Shopify Payments:
Shop Pay
Shopify Payments
Purpose
An expeditious checkout option that can't work without Shopify Payments
A payment gateway built for Shopify stores that can work without Shop Pay
Highlight features

Auto-fill in customers' check-out information
Keeping track of orders
Accepting payments in installments

Accept payments from credit cards and other methods
Supported channels
Only online
Both online and offline (by integrating with POS system)
Frequently Asked Questions
1. Is Shopify Payments free?
No, Shopify Payments is not free. While there are no monthly fees for using Shopify Payments as your payment processor, there are transaction fees associated with each sale.
2. How much does Shopify payment take?
The transaction fees for Shopify Payments vary depending on the Shopify plan you're on. For the Basic Shopify plan, the transaction fee is 2.9% + 30 cents per transaction. The fees decrease for higher-tier plans like Shopify and Advanced Shopify.
3. What is the best payment method to use on Shopify?
The best payment method to use on Shopify ultimately depends on your business needs and customers' preferences. Shopify Payments is a popular choice due to its seamless integration and competitive transaction fees.
However, other options like PayPal, Stripe, Square, and Amazon Pay are also widely used and offer their own advantages. Consider factors such as ease of use, cost, security, and availability in your target market when deciding the best payment method for your Shopify store.
3. How long does it take for Shopify to put money in your account?
The payout time for Shopify depends on the payout schedule you have set up. By default, Shopify's standard payout schedule is 2 business days. This means that after a successful transaction, it takes approximately 2 business days for the funds to be deposited into your bank account.
However, Shopify also offers an option for daily payouts, which allows you to receive your funds on a daily basis, excluding weekends and bank holidays, with a 2-day processing delay for the initial payout setup.
Final Words
All in all, Shopify Payments is Shopify's own payment gateway that allows you to accept payments from your customers with ease. Plus, you also have the option to leverage Shop Pay to improve customers' checkout experience, allow them to pay in installments, etc.
And we hope after reading this article, you can have a better understanding of Shopify Payments and everything that revolves around it.