Are you looking to supercharge your Shopify store without breaking the bank? Well, you are in for a treat! In this blog, we've tested and curated the 10+ best free Shopify apps that will help you enhance your store trust, boost sales, expand to other sale channels easily, and many more!
So without further ado, let's dive right in!
What are Shopify apps?
Pretty much like a WooCommerce store owner leveraging plugins, if you run a Shopify store, you can't miss out on Shopify apps.
While Shopify's built-in features are exceptional, they might not cover all your unique business needs. That's where apps come in. Shopify apps are powerful add-ons that enhance your online store's functionality and customization options.
They act as handy tools developed by third-party experts (like us) to provide specific features tailored to your needs. Whether you need advanced analytics, SEO optimization, abandoned cart recovery, or integration with other sale channels, many apps in the Shopify App Store offer the same features. (we'll discuss more about Shopify App Store below).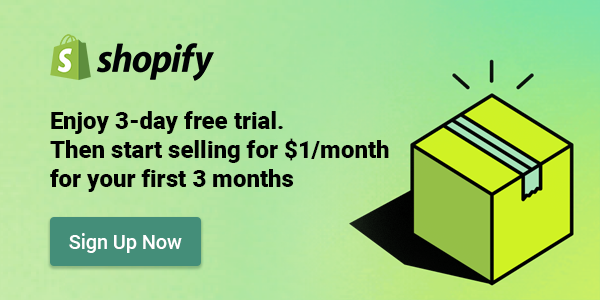 What Is Shopify App Store?
Imagine your Shopify store as an iPhone 14 and the Apple App Store as the Shopify App Store. Well, iPhone 14's features are great, but to fully leverage your phone, you have to download apps.
The same goes true with Shopify. Though the platform is easy to use and is well-packed with lots of sales and marketing features, they are hardly enough if your business is on growth.
That's why Shopify has the Shopify App Store, where developers can develop their apps for merchants to use. And since there are over 2 million Shopify merchants, Shopify App Store is quite extensive, with over 6000 apps spanning all possible features.
To name a few, you can find simple apps like an app to add a countdown timer on your homepage to sophisticated ones that sync your products across multi-channels.
So, when Shopify merchants like you search for the term "Shopify apps," It doesn't mean they lack choices but rather don't know which one to go with among too many options.
But don't worry! We've compiled the 10+ best Shopify apps right below for your sake!
10+ Best Free Shopify Apps to Scale Up Your Store
#1. Ali Reviews
Rating: 4.9 (12,840)
Pricing: Free plan available | $9.90/month – $49.90/month
It is no secret that people love reading reviews before making a purchase decision. Hence, adding reviews to your Shopify store is crucial for building trust and credibility among your customers.
That's where Ali Reviews comes in as one of the best free Shopify apps available. With Ali Reviews, you can effortlessly import reviews from AliExpress and display them on your product pages, giving your potential customers valuable insights from real buyers.
The app offers customization options to match your store's design and even allows you to respond to reviews, adding a personal touch. Ali Reviews takes the hassle out of managing reviews and helps you establish a connection with your audience, making it a must-have tool for any Shopify store owner.
Ali Reviews Highlight Features:
Easily collect reviews from your shoppers by sending them stunning emails, engaging SMS, or QR code scanning
Add stunning review widgets on your Shopify store on any page
Import product reviews straight from AliExpress, Amazon, or powerful dropshipping apps like Ali Orders and DSers
Showcase reviews based on your customers' behavior and profiles for the most personalized experience
Post your reviews under eye-catching posts on social media like Facebook, Twitter, and Instagram
#2. Transcy
Rating: 4.9 (5,086)
Pricing: Free plan available | $11.90/month – $59.90/month
If you are running a global online store, enabling language translation for customers from different countries is crucial. After all, you want to ensure everyone can understand and engage with your products or services, no matter where they're located.
That's where Transcy comes in as one of the best free Shopify apps. With its robust tools and automation, Transcy allows you to seamlessly translate your online store into multiple languages, making it accessible to a broader audience.
What's more, Transcy also offers real-time currency conversion, ensuring that your customers can shop comfortably in their preferred language and currency.
Transcy Highlight Features:
Convert currencies with real-time exchange rates
Translate your store's content into any language with no limits on words
Translate even the text on your images to local languages
Automatically show language and currency based on visitors' geographic location
Customizable language and currency switcher to match your brand style
#3. OmniSell (formerly OneEtsy)
Rating: 4.9 (46)
Pricing: Free plan available | $19/month – $199/month
Selling your products on platforms like Etsy and eBay can greatly benefit your profit margins alongside your Shopify store. By diversifying your sales channels, you can reach a larger customer base and tap into new markets.
However, managing multiple platforms can be time-consuming and challenging. And that's why OmniSell is one of the best Shopify apps we highly recommend.
With OmniSell, you can quickly sync, list, and optimize your Shopify products on Etsy and eBay. What's incredible about OmniSell is that the app will automatically modify your product data to meet the guidelines of Etsy, ensuring a high success rate and error-free listings.
This optimization boosts your products' visibility and improves rankings on the two popular worldwide platforms.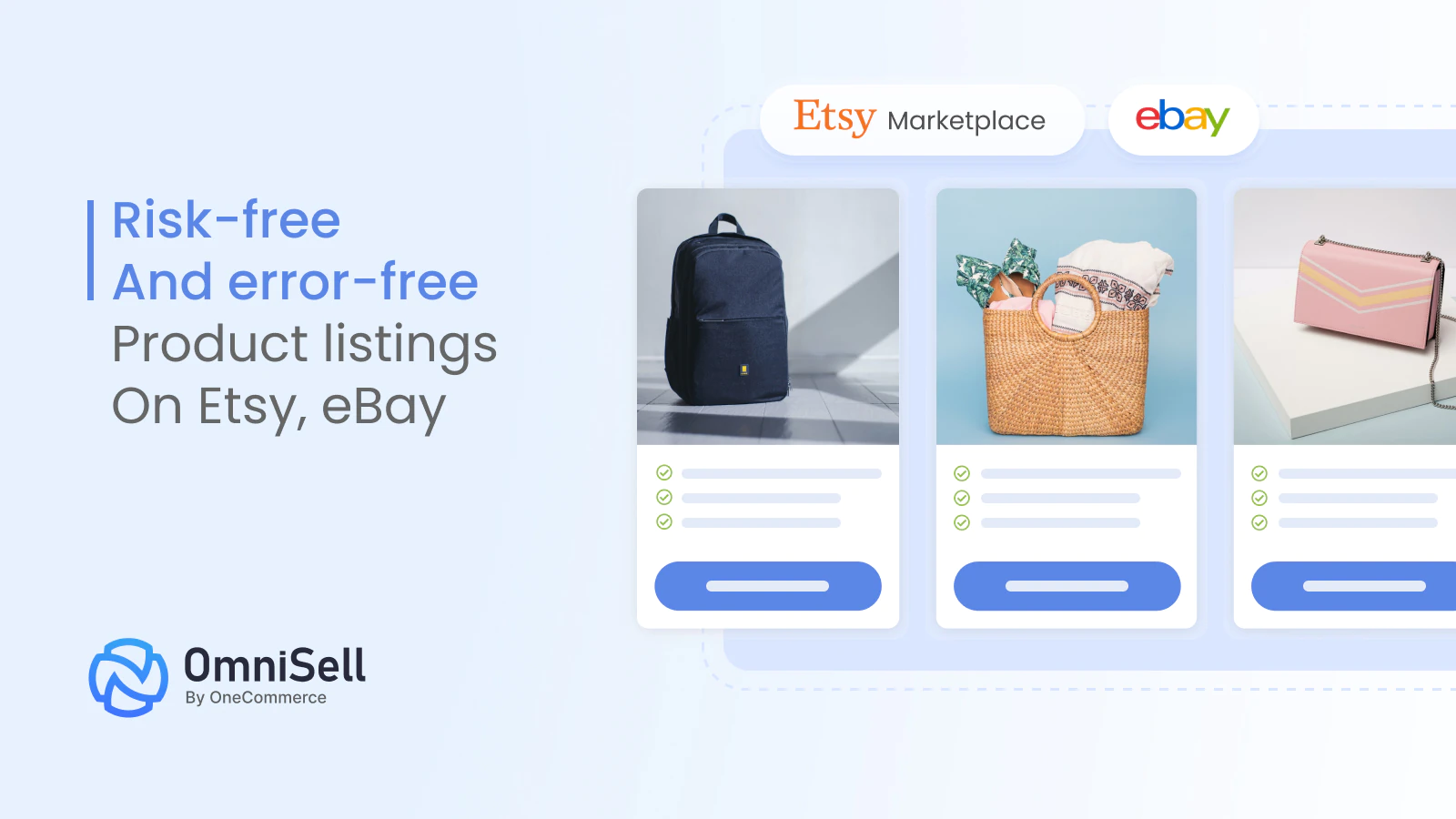 OmniSell Highlight Features:
Easily filter and sync products from Shopify Catalog to Etsy and eBay
Automatically modify product data to meet Etsy product data specifications
Assign shipping, profile, and policy templates to similar products instead of configuring them manually one by one
Quickly adjust Etsy and eBay product prices before pushing them to your Shopify store
Map Shopify product attributes to corresponding Etsy & eBay attributes for multiple products at the same time

#4. Swift
Rating: 4.6 (253)
Pricing: Free plan available | $19/month – $49/month
Having a fast-loading website is crucial for SEO, and Google has confirmed it as a key ranking factor. So, Swift is the next app we'd love to bring to today's list.
With just one click, the app will automatically optimize your page speed using its AI-powered system. And if you are not familiar and comfortable with coding, Swift even makes more sense.
The app will take care of everything, from preloading and minifying JS, CSS, and HTML files, to lazy loading content and compressing images and videos. Swift combines efficiency and ease of use, giving your website the boost it needs to load faster and rank higher.
Swift Highlight Features:
Enhance the speed of your store by preloading content according to customer behavior
Speed up the loading time of heavy content by compressing images while maintaining optimal quality
Reduce the size of your store's code by minifying JavaScript, CSS, and HTML, and optimize load times by lazyloading images
Prioritize the rendering of critical content to customers, ensuring a faster browsing experience
Improve your Shopify page speed with free analysis & actionable recommendations
#5. ReConvert Upsell & Cross Sell
Rating: 5.0 (3,917)
Pricing: Free plan available for development stores | $4.99/month – $14.99/month
When it comes to running a successful online business, upselling and cross-selling play a vital role in boosting your average order value (AOV). These suggestive selling techniques allow you to increase sales by encouraging your customers to purchase additional products or upgrade their current selections.
That makes ReConvert one of the top-tier free Shopify apps we brought to you on this list. This powerful app enables you to incorporate post-purchase upsells and discounted upsells directly into your checkout and thank you pages.
By utilizing ReConvert's conversion-focused post-purchase upsell funnel, you can effortlessly grow your AOV and squeeze every ounce of profit from every sale. ReConvert's capabilities extend beyond upselling. With their thank you page functionality, you can collect valuable customer data, such as birthdays, and even upsell customers to a subscription model.
ReConvert Highlight Features:
Leverage advanced segmentation techniques to trigger bundle upsells, cross-sells, and one-click upsells based on customer preferences
Utilize checkout and post-purchase upsell funnels to increase your customer spending
Effortlessly enhance average order value (AOV) after checkout through seamless one-click upsell offers
Enhance your thank you page by implementing surveys, gathering customer birthdays, and promoting additional product sales
Effortlessly build your checkout upsell pages with a user-friendly drag-and-drop editor
#6. EDP ‑ Easy Digital Products
Rating: 5.0 (165)
Pricing: Free plan available | $9.99/month
If you want to sell digital products instead of tangible ones, EDP stands out as one of the top free Shopify apps we highly suggest.
With its user-friendly interface and seamless functionality, EDP makes it incredibly easy to showcase and sell your digital products, files, downloads, and license keys. Whether you are offering software, e-books, music, or any other digital goods, EDP has all the features you need.
Choose a product, effortlessly upload up to 10 files to the same product or variant, and you are good to go. Your customers will appreciate the convenience of download buttons on the order confirmation page, along with a customizable email containing their digital products.
EDP Highlight Features
Automatically attach links and files to your products or variants
Present your customers with a visually appealing and customizable download button
Craft a beautiful email featuring the digital products your customers have purchased
Safeguard your digital products with advanced license keys
Unlock an array of amazing professional features, such as PDF Stamping, download limits, API integration, SMTP support, and more
#7. Socialwidget ‑ Instagram Feed
Rating: 5.0 (913)
Pricing: Free plan available | $9.90/month – $49.90/month
This list would be incomplete without Socialwidget, one of the best free Shopify apps to enhance your visual storefront and boost your social proof. This incredible app allows you to effortlessly embed stunning shoppable Instagram galleries and TikTok videos directly onto your Shopify website without coding required.
With a wide array of visually appealing pre-made templates that are well-responsive on any device, you can quickly embed beautiful social feeds onto your website. The best part? You have complete control to customize and tag products within your feed, enabling your customers to make purchases seamlessly and conveniently without switching pages.
Socialwidget Highlight Features:
Enhance social trust and conversions by adding shoppable Instagram and TikTok feeds to your website
Empower customers to explore and purchase featured products by tagging up to five items per photo or video
Choose from a diverse selection of visually appealing and fully responsive templates for Instagram galleries and TikTok feeds to get started in no time
Effortlessly sort posts from Instagram hashtags and public accounts to feature on your website
Boost your Instagram followers by showcasing your profile directly on any page, homepage, product page, etc.
#8. DSers
Rating: 5.0 (15,565)
Pricing:  Free plan available | $19.90/month – $49.90/month
If you want to launch a Shopify dropshipping business, you've probably heard about DSers. And yes, it is one of the most incredible free Shopify apps we'd love to discuss today.
DSers enable you to discover and import products from various Ali Express suppliers with ease. The awesome thing about DSers is its ability to automate time-consuming tasks like order fulfillment, freeing up your precious time to focus on other aspects of your business.
With its user-friendly interface and powerful features, DSers truly takes your dropshipping game to the next level. Try DSers today and experience the convenience and effectiveness it brings to your AliExpress dropshipping journey.
DSers Highlight Features
Discover suppliers who offer the same products at more affordable prices and improved quality.
Find, import, and modify products easily before pushing them to your Shopify store. DSers even automatically update stock availability and pricing of your dropship items.
Save time by placing hundreds of orders within a few clicks
Track the status of your orders and packages automatically, ensuring a smooth and hassle-free experience
Consolidate your operations by overseeing multiple Shopify stores through a single account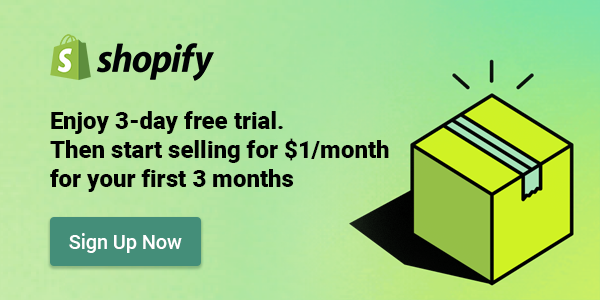 #9. Shogun
Rating: 4.8 (3,073)
Pricing: Free plan available | $39/month – $499/month
Though Shopify themes are great, you might have to tweak the Liquid code in order to add an out-of-the-box page or section. Therefore, if you want to level up your visual storefront, Shogun is the next app we'd want to introduce you to.
This remarkable free Shopify app is a game-changer when touching up your storefront effortlessly. With Shogun, you can say goodbye to the complexities of coding and hello to a user-friendly drag-and-drop page editor.
You'll be amazed at its possibilities, from utilizing out-of-the-box templates to creating something unique with elements like sliders, videos, countdowns, and product tabs. The best part? You can save any design you create as a snippet and easily reuse it for future designs.
Shogun even allows you to make universal changes to your Shopify template pages using their handy theme section editor. And let's not forget the marketing tools! Shogun provides highly customizable forms, and SEO controls to boost your store's reach and engagement.
Shogun Highlight Features
Easily build beautiful pages with drag and drop editor
You can choose from various templates, including a blog page, homepage, product page, landing page, and more.
Know your pages' performance with an in-depth analytics section
Add stunning, out-of-the-box sections to your existing pages
Optimize your pages for search engines with ease
#10. BOOSTER SEO & IMAGE OPTIMIZER
Rating: 4.9 (4,772)
Pricing: Free plan available | $39/month – $69/month
In a crowded digital landscape, ensuring that your store ranks well on search engine results pages can make all the difference in driving traffic and boosting sales. This is where Booster SEO comes in handy.
With Booster SEO, you can rest assured that you will be set up for On-Page SEO success, a critical element in ranking high in Google's search results.
Booster SEO offers a range of powerful features to enhance your website's SEO performance. First and foremost, its bulk image compression engine helps improve your page load speed and SEO scores.
Plus,  Booster SEO ensures your meta tags are relevant and optimized to rank and convert effectively.
One of the standout features of Booster SEO is our AutoPilot functionality. With this feature, you can automatically identify and rectify SEO issues based on customizable rules. For instance, the app helps monitor and automatically redirect broken links that may harm your SEO performance.
Boosters Highlight Features
Bulk compress your images without the need to manually do so
Optimize your meta title and description to increase your ranking and click-through rate
Automatically detect SEO issues and fix them based on your custom rules
Automatically fix and redirect broken links that might negatively affect your SEO efforts
Manage Google sitemap (this feature is for the Premium plan).
#11. Smile.io
Rating: 4.8 (5,041)
Pricing: Free plan available | $49/month – $999/month
Running loyalty programs is essential to cultivate customer loyalty, increasing sales, and fostering brand advocacy. So leaving Smile.io out of today's list would be a huge mistake.
With Smile.io, you can create and launch loyalty, referrals, and VIP rewards programs within minutes, without the need for any coding expertise.
The app's user-friendly interface allows you to customize the rewards launcher, panel, and emails to align with your brand aesthetic, ensuring a cohesive and personalized customer experience.
Moreover, Smile.io seamlessly integrates with your favorite apps for email marketing, reviews, and customer service, streamlining your operations and maximizing efficiency. You can send reminders about points and referral links to your customers, encouraging repeat purchases and boosting interaction.
Additionally, the app's auto-translation feature enables you to translate your entire loyalty program into one of the six preset languages, catering to a broader audience.
Smile.io Highlight Features
Incentivize your customers to come back and spend more by earning points that they can redeem for rewards
Run referral programs to expand your customer base
Leverage VIP programs to offer exclusive rewards for each tier, encouraging your customers to buy more
Customize any element of your loyalty programs to match your brand style
Integrate with email marketing app, review app, and more
Final words
That's it!  you now have an extensive list of the top 11 free Shopify apps to fuel your business growth this year. These apps offer various features to enhance your visual storefront, boost your sales, customer retention, build trust, and more.
Remember, running a successful online business requires continuous innovation and adaptability. So, take your time to explore our recommended apps, test them out, and see which ones align best with your specific needs.
Don't forget to comment below if you find your perfect app thanks for reading this article. And if you have any app you think deserves a spot on our list, comment below so our team will test and review it.