Is your Shopify store struggling with high cart abandonment rates? Are you looking to boost your conversions and increase sales? Look no further!
In this comprehensive guide, we've compiled a list of 12 must-have Shopify checkout apps that will help you skyrocket your conversions. These apps are designed to optimize your checkout process, eliminate friction, and enhance the overall shopping experience for your customers.
Don't miss out on the opportunity to maximize your sales with these game-changing tools. Let's get started!
💡 Based on your interest:
What are Shopify checkout apps?
Shopify checkout apps are unique Shopify apps that let you add special features and payment options to the checkout process, giving your customers a more streamline and secure checkout experience.
Shopify checkout apps have a ton of features that make shopping fun and simple for your customers. You can gain lots of benefits from utilizing Shopify checkout apps in several ways, such as:
Higher customer satisfaction
Quicker check-out times
Simpler operations
Increased security, and more!
💡 Relevant topics you may like: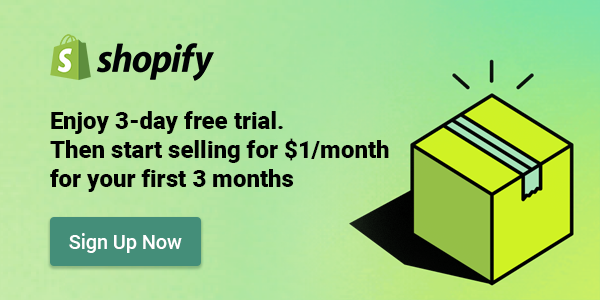 12 Best Shopify Checkout Apps: Detailed Reviews
We have selected the apps that can help you deliver an outstanding customer experience by enabling better checkout on your Shopify business after thoroughly exploring the Shopify App Store.
Based on hundreds of options, these are the top Shopify checkout apps that we believe you should use, whether they are free or premium.
Rating: 4.7/5 (75+ reviews)
Pricing: Free plan available | Pricing plans start at $9.95/month

OneUpSell is available for free on the Shopify App Store. With its user-friendly interface and customizable design, OneUpSell is an excellent choice for online retailers looking to boost their sales.
By offering volume discounts, flash sales, and upsell and cross-sell products, merchants can create a sense of urgency among customers and encourage them to purchase more items. OneUpSell is a must-have app for any online retailer looking to increase their sales to the next level.
Key features of OneUpSell:
Volume discounts: OneUpSell allows merchants to offer volume discounts to their customers. This feature can help merchants increase their sales by encouraging customers to purchase more items.
Flash sales: OneUpSell allows merchants to create flash sales that are only available for a limited time. This feature can help merchants increase their sales by creating a sense of urgency among customers.
Upsell and cross-sell: OneUpSell allows merchants to offer upsell and cross-sell products to their customers. This feature can help merchants increase their sales by encouraging customers to purchase additional items.
Customizable design: OneUpSell allows merchants to customize the design of their volume discount pop-ups. This feature can help merchants create pop-ups that match the look and feel of their store.
Rating: 4.8/5 (190+ reviews)
Pricing: Free trial available | Pricing plans start at $9.95/month

You can use the Cartly Cart Drawer Cart Upsell app to speed up the checkout process and improve your customers' buying experiences. 'Add to Cart' and 'Buy Now' buttons can be enabled in the app to take users straight to the checkout or display a pop-up cart summary.
With these adjustable features, it is simple to design a quick and pleasant buying experience that boosts conversions. Additionally, as buyers browse down the page, Cartly Cart Drawer Cart Upsell follows them, enabling them to make purchases without leaving the website.
Key Features of Cartly Cart Drawer Cart Upsell:
When a customer clicks the 'Add to Cart' or 'Buy Now' button, a fast checkout popup appears and directs them to the payment page.
The "Buy Now" and "Add to Cart" buttons work well together to manage customers' checkout flows flexibly to secure your transactions, giving you a double-hit guarantee.
You have limitless design options so that your cart summary pop-up and "Buy Now" button can be completely customized to match your store.
The 1-click checkout option offered by the Sticky Checkout bar displays the total cost and the number of items in the Cart.
Increase your AOV and conversion rates with AI and manual upsell recommendations, Buy now pay later badges, etc.
A mobile-friendly, high-converting cart drawer that doesn't interfere with the theme code is ideal for upselling
Rating: 5/5 (120+ reviews)
Pricing: Free trial available | Pricing plans start at $4.99/month
Fast Checkout provides analytics features as well as a Sticky Bar, Sticky Button, Quick Buy, Mini Cart with Cart Slider, and Cart Popup. Assisting customers in making more purchases, improves store conversion, and lowers bounces and abandonment. Additionally, it smoothly integrates with Google Analytics and Facebook Pixel.
The app is designed to boost customer interaction, retrieve abandoned carts, and boost conversion on your website. On each page, raise conversion and sales. For every feature, bypass the shopping basket and drive customers to the payment page.
Key Features of Fast Checkout Sales Bundle:
Progress bars, countdowns, recommendations, and more are available in the AI Upsell Cart Drawer.
Sticky "Add to Cart" and quick "Buy Now" buttons draw in more customers.
A "Sticky cart" button increases the visibility of the cart's contents and lowers abandonment.
By including in-cart upselling and cross-selling, you can increase your average order value.
Utilize consumer analytics as a superpower, including Purchase follows cart activity and lead capture.
Rating: 4.9/5 (40+ reviews)
Pricing: Free trial available | Pricing plans start at $19/month

This one of the best Shopify checkout apps is used by more than 1,700 Shopify stores. Also, it is the first native app to offer an upsell after purchase and the only post-purchase app featured on Shopify Unite.
Specifically, it can help increase your sales quickly by providing your consumers with a selection of checkout promos that include free post-purchase gifts and one-click upsells.
All you need to do to get started is install the app. No installation of code is necessary. In a matter of minutes, you may begin displaying your first presents and upsell!
Moreover, it works with almost any theme and payment processor, including Shop Pay, PayPal, and credit cards! Shopify Plus checkouts are also supported by this app.
Key Features of Post Checkout Upsells & Promos:
Single product and Multi-product upsell or free samples to help increase your average order value with 1 click post-purchase or a gift/ free samples
Tiered pricing product upsell to help increase your average order value and offer conversion by offering tiered pricing bundles with one click post-purchase
You can quickly A/B test offers and add a down-sell offer for when a customer declines the initial offer thanks to A/B testing and downsells.
By targeting particular orders and customers with pertinent offers and information, eligibility rules enable you to develop offers that convert well.

Rating: 4.9/5 (350+ reviews)
Pricing: Free trial available | Pricing plans start at $70/month

By enhancing Shopify's built-in shipping choices, Intuitive Shipping equips you with all the resources required to charge your customers the proper shipping rates.
When delivery options and shipping charges are unclear, checkouts are more likely to be abandoned, or you may find yourself having to spend your hard-earned earnings on unforeseen shipping fees during fulfillment.
By offering you control over shipping charges and how they are communicated to your consumers, Intuitive Shipping eliminates unneeded friction during the checkout process. Thus, it can help make shoppers convert to buyers at the shipping section of the checkout process.
Besides, they recognize that understanding the ins and outs of any new Shopify checkout app can be challenging. Therefore, on its 'Get Started' page of the app, you can schedule a free onboarding session if you would like a guided tour of the app that is geared to your particular Shopify shipping requirements.
Key Features of Intuitive Shipping:
Use the app's requirements structure for rule-based shipping rates and keep an eye on all aspects of your shipping costs, such as customer form, shipping title, and how tariffs can mix.
Options for holiday delivery, allowing your customers to specify their preferred dimensions pricing and faster "standards shipment" options.
Delivery of precise dimensions that can guarantee the correct shipping costs are paid at the moment of checkout, use smartboxing to measure the order's size, weight, and number of boxes.
To maximize conversions and profit, combine & mix over 40 Conditions, such as Customer Tag, Collection, and Time of Day, to manage every part of your shipping costs.
Granular price control allows you to set the shipping fee precisely how you want.
Utilize SmartBoxing to give customers access to speedier delivery options and to accurately display real-time shipping prices.
Rating: 4.8/5 (900+ reviews)
Pricing: Free trial available | Pricing plans start at $2.95/month

By reducing the number of steps required to complete a transaction, the Buy button app can increase conversions with a straightforward user interface. Every product page, collection, and home page will have a buy button at the top.
Moreover, the Sticky Add To Cart is an easy-to-use bar that enhances your shopping experience by lowering cart abandonment and streamlining checkout.
Customers can enjoy attention-grabbing animations while adding products quickly and easily with sticky add-to-cart buttons. It also has additional capabilities like "A sticky cart" and "Remember my cart".
What's more, it offers seasonal themes and instantly adjusts to your store's branding for a wonderful shopping experience.
Key features of the Buy Me ‑ Buy Sticky Button:
Buy me widget for a quicker checkout
Cart preview allows adding items to improve cart usability.
Support 'drawers' (Ajaxify) cart designs
Analytics and data for popular products and social media sharing
Streamlining purchases directly from the homepage and collections with the quick buy button
Seamlessly access your cart across multiple devices with "Remember my cart"
The themes for Shopify online store 2.0 (os 2.0) are 100 percent compatible.
Rating: 4.2/5 (165+ reviews)
Pricing: Free trial available | Pricing plans start at $9/month

The Instant Buy – Ajax Mobile Cart app was created to assist store owners in bettering their customers' buying experiences by making it simpler and faster to shop at their place.
Users of the app can design a "Sticky Add To Cart" button that will link it to sites with appropriate goods and discounts.
To track and examine customer activity, you can also add your Facebook Pixel ID and Pinterest Tag ID to the "Add To Cart" button. The button may also be easily customized to match the primary theme of the store because it is highly configurable.
Key features of Instant Buy ‑ Ajax Mobile Cart:
The "Add to Cart" button allows you to create a catch to direct visitors away from one page and onto the next.
Recovery of carts turned in by utilizing the Facebook Pixel ID that is incorporated into the Add To Cart button to track and retarget users. Then, bring people back so they can finish their abandoned trucks.
Recover abandoned carts with Facebook and Pinterest Remarketing
Calculating the number of impressions and clicks on the Ajax button
Rating: 4.9/5 (16 reviews)
Pricing: Free

Carbon Checkout offers fantastic options for designing fantastic checkouts. The app stands out from the competition since it offers customers the chance to deduct a small sum of money from their bills in support of the environment.
Carbon Checkout will create a sense of excitement and accountability in customers. As a result, it is very viable that more and more customers will support your website by returning.
With the help of this app, you can promote your charitable initiatives and earn many times as much money as your competitors.
Key features of Balance by Carbon Checkout:
There are several ways for buyers to donate money to aid our environment, which is becoming more and more contaminated.
The donation is determined at checkout after being added to the shopping cart. By emailing customers, the app keeps track of their contributions.
A hyperlinked verification code in the email directs users to undertake their donations support.
Enhance the checkout process with integrated, one-click carbon offsetting.
Promote your environmental initiatives to win over more customers.
Rating: 5/5 (17 reviews)
Pricing: Free

Judge.me developed one of the best Shopify checkout apps to make it easier for you to gather customer product feedback at the point of sale.
Checkout Comments will give customers an input form next to each product so they can leave comments after they make a purchase. It will then gather and evaluate these remarks.
Based on their feedback, you can develop new product ideas, enhance your present offerings, improve your marketing strategy, and enhance your product descriptions and shop content to better serve their needs.
Besides, you can even localize all text to match the language and style of your store.
Key features of Checkout Comments by Judge.me:
Gather feedback from customers as they check out to learn why they choose your products.
Examine your checkout comments and use the fresh information to enhance your advertising, products, and client engagement.
Display comments as brief surveys to increase the conversion rate on your product pages and assist you in attracting more traffic with fresh, significant content (SEO).
Create your checkout comment queries.
Make all text specific to the language and tone of your store.
Rating: 4.9/5 (330+ reviews)
Pricing: Free trial available | Pricing plan starts at $9.95/month

Some orders cannot be shipped as usual and need to alert foreign consumers to potential shipping delays?
With the aid of Warnify, you can provide your customers with the most crucial information before their purchase.
You can generate a separate warning for each of your products, for each product, or even more than one caution for just one product, using the Product Warnings on Checkout feature.
Additionally, this feature will handle for you if you want to make warnings for particular product versions or display warnings only in selected locations so as not to annoy other buyers.
Key features of Warnify Pro Warnings:
Make distinct warnings for different products.
Permit warnings for particular product variations.
Display cautions only in designated areas.
Specific warnings for particular nations, states, or provinces.
Design, buttons, icons, and content of warnings can all be editable.
Display cautions or completely block checkout for the problematic products.
Rating: 5/5 (13 reviews)
Pricing: Free trial available | Pricing plan starts at $2.99/month

Next, the Shopify checkout apps list is a useful tool for assisting customers in expediting their purchases in Shopify stores. The MultiBuy Sales Booster app helps customers complete transactions more swiftly and easily thanks to its exceptional features.
For instance, without visiting the product pages, customers can add goods to their carts directly from the collection and search pages. Hence, the app facilitates a better and faster shopping experience, which leads to more sales.
Moreover, as this app is simple to install and use even for those without any coding experience, you may save a ton of time managing your store.
Key features of MultiBuy Sales Booster:
The option to use the Shopify Checkout booster tool to purchase a large number of products.
The app allows for the addition of products directly from collection pages.
Enable one-click checkout
Display the "Out of Stock" warning
Change the images for the search page's variants selection.
Rating: 4.2/5 (140+ reviews)
Pricing: Free

Online retailers can effectively sell products by capitalizing on the fact that store design is now a crucial aspect of the purchasing decisions of the younger generation. By using Globo Straight to Checkout by Globo, you can achieve that.
The app can reduce the number of abandoned trucks by having customers go directly to the checkout when they click "Add to cart". After customers click "Add to Cart", pop-ups will appear to draw in more attention and diversify the product presentation.
The pop-up menu includes choices like Continue Shopping, Add to Cart, or Checkout. Additionally, store administrators can build stunning pop-ups using options like color, font size, and backdrop to match the message of your store.
Key features of Globo Sticky Add To Cart:
Customers can bypass the truck page and clingy "Add to truck" gadgets thanks to the sticky add to truck button, which will increase your sales.
Display the upsell popup to increase revenue when the customers click "Add To Cart".
Offer sticky advertisements and a skip-the-cart page
Globo Straight is compatible with iOS, Android, and iPad.
Support for language translation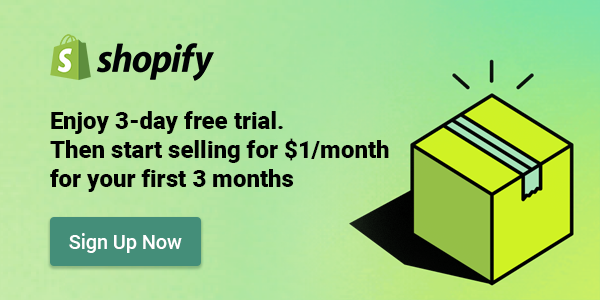 Final words
Thank you for taking the time to read our blog post on the best Shopify checkout apps. This guide has one special goal in mind – to help you, as a Shopify online store owner, establish the greatest checkout experience for your website.
But don't just take our word for it – we sincerely encourage you to put these apps to the test. By simplifying the checkout process, you can deliver a flawless experience to your valued customers and watch your conversions skyrocket. With the proper app in place, you have the power to transform your business and take it to new heights.
So why wait? Start implementing these recommended Shopify checkout apps today and witness the remarkable difference they can make to your online store!