Etsy and Shopify are two of the leading e-commerce solutions nowadays. Discover which platform is best for your store by reading this comparison of Etsy vs Shopify print on demand
Etsy and Shopify are two of the biggest e-commerce platforms today. Both offer Print on Demand (POD) services, allowing users to purchase custom-printed items with ease. But which one is right for you?
This article dives into an in-depth comparison of Etsy vs Shopify Print on Demand this year, covering everything from pricing to customer service. Get ready to make an informed decision about which e-commerce platform is best for you and your business needs.  Let's take a look!
1. Etsy vs Shopify Print On Demand Overview
When it comes to picking a platform for your print-on-demand business, Shopify and Etsy have lots of features and options to consider. Both platforms offer user-friendly solutions that allow you to get up and running quickly with your shop, but there are some differences between them that may influence your final decision.
| | | |
| --- | --- | --- |
| Aspects | Etsy | Shopify |
| Founded year | 2005 | 2006 |
| Buyers | 89.4 million | 649 million |
| Sellers | 5.4 million | Over 2 million |
| Estimated revenue | $2.5 billion | $5.6 billion |
| Countries available | 234 countries, most of them being from the United States | Over 175 countries |
Print on demand (POD) is a popular business model that allows online sellers to create custom items and sell them without holding any physical inventory. The process works by allowing customers to purchase the item they want, then the order is forwarded to an automated printing service which prints and ships the product directly to their doorstep.
This eliminates the need for sellers to hold an inventory of their own products. Therefore, it will be a great option for both low-budget startups and established online stores alike.
Running a business via Etsy with print-on-demand is an excellent way to make money online. With a broad range of items, from apparel to home decor, car accessories to phone cases, sellers can reach more customers and generate more passive income.
Besides, utilizing fulfillment services that are compatible with Etsy can be especially beneficial for online store owners looking to set up their own online businesses. This type of integration allows for a more automated process that helps sellers maximize their profits.
On the other hand, it comes as no surprise that more and more print-on-demand companies are flocking to the Shopify platform, hence the sharp rise in the number of POD apps available for Shopify users. These POD apps provide e-commerce businesses with a comprehensive solution for their print-on-demand needs, handling printing, storage, and shipping all in one package.
Moreover, with Shopify's print-on-demand apps, you can reduce initial expenses and streamline efforts while boosting sales and controlling profits according to your own criteria. This can be a great option for those looking to capitalize on the convenience of eCommerce without having to manage stock or worrying about shipping items out.
All in all, when it comes to selling print-on-demand products, there are advantages and disadvantages to consider when doing so on Etsy or Shopify. To make the most informed decision for your business, it's important to be aware of all the information available.
2. Key differences between Etsy vs Shopify print on demand
Each platform offers its own unique features that make them suited for different types of e-commerce businesses. In this section, we'll look at the key differences between Etsy and Shopify print-on-demand so you can decide which platform is right for you.
Etsy vs Shopify Print On Demand: How It Works
Shopify
Creating a store on Shopify is not dissimilar to setting up an actual physical shop, only with the location occurring online. When setting up a store on Shopify, merchants have the ability to control all operations that take place within it. This involves designing and building a website from scratch, driving traffic to the store, and customizing customers' shopping experience.
Once the store's design and layout are finalized, merchants have the option of managing orders, shipping, payments, and taxes all within their Shopify store. This is possible with the help of third-party apps that can be integrated into Shopify for additional features like analytics, marketing, and customer support. Depending on the merchant's needs, Shopify offers a range of paid subscription plans and a free trial period with different features that can be selected.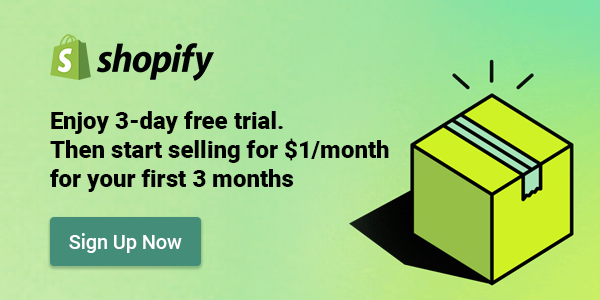 Etsy
The concept of a marketplace has been around for centuries, and Etsy is an example of this concept taken to the digital realm. With Etsy, you can build your own print-on-demand business in much the same way as if you were setting up a kiosk in a traditional market – only with the added advantage of reaching customers online. This makes Etsy an excellent option for those looking to enter the print-on-demand business.
Moreover, Etsy provides the perfect platform for those who are selling products such as ready-to-ship items that do not require any customization. By setting up a storefront on Etsy, you can customize your store to create an individualized shopping experience for customers. This is ideal for merchants looking to provide goods without having to go through the additional step of personalizing each product.
However, if you're selling personalized print-on-demand products, customers won't be able to customize them online. Instead, it is up to you as the seller to take down their individual product preferences and then create a customized print file for each order – which can be rather time-consuming if your business gets more than 50 orders per day.
Etsy vs Shopify Print On Demand: Key POD features
Both Shopify and Etsy offer similar tools for analytics, marketing, and inventory management, although the specific details of how these features work may differ. However, the overall goal remains the same: to help e-commerce businesses track their performance and grow.
1. Shopify
Shopify provides additional features and an Application Programming Interface (API) to facilitate integration with other applications and tools on the Shopify App Store for custom products, whereas Etsy does not. And here are some prominent features that Shopify offers its users.
Selling on multi-channels
Shopify enables merchants to extend their reach and maximize their potential by enabling them to sell their products on multiple channels. This feature allows for a seamless shopping experience and boosts sales opportunities, creating the ultimate win-win situation for retailers.
Advanced customization
Shopify provides advanced customization options that allow you to customize your website design for a stunning look, including page content, product pages, and cart experience. This allows you to create a personalized look for your store, while also giving customers the options they need to quickly purchase products.
Recover abandoned checkouts
One of the most useful features is their ability to recover abandoned checkouts. By tracking customer data via cookies, Shopify can send automated emails reminding customers to complete their purchases, resulting in a 12-15% conversion rate for these carts. Thus, it is an invaluable resource for retailers looking to increase sales and grow their business.
SEO
Another powerful capability of Shopify is its ability to optimize keyword targeting for product pages. This custom feature allows retailers to tweak the title and description of a product so that it appears higher on search engine results when customers are looking for related items.
Furthermore, optimizing URLs further ensures customers can find what they're searching for quickly and easily, which helps boost sales and customer satisfaction. Learn more about SEO in our Shopify SEO article.
Generating coupon codes
Shopify has an integrated coupon/discount code generator. This feature allows merchants to create coupons or automated discounts that can be applied to the entire store or specific products. Coupons are a great way for retailers to engage customers through limited-time offers and incentivize them to purchase more items. With the help of Shopify's built-in coupon generator, merchants can easily create and manage discounts with just a few clicks.
Shopify blogs
Shopify recognizes the value of blogging as an effective way to market your store and promote its results. As such, they have built a blog feature into their platform that allows merchants to easily create a blog page within their store. This helps to ensure that customers are kept up-to-date with the latest products, news, and updates from your online store.
Error notifications
Shopify provides a fraud analysis tool that can detect fraudulent orders and protect your e-commerce business from potential losses. This feature helps merchants recognize which orders contain fraudulent risk based on payment or customer information. Therefore, merchants have the assurance they need to confidently process sales and continue running their online stores without worry.
2. Etsy
Once a merchant sets up their account on Etsy, they will be able to take advantage of the features provided in the Etsy Standard subscription plan. This plan provides merchants with all the necessary tools and security to help them promote their Etsy online stores, sell products, and attract customers.
Display ads: Etsy offers a built-in advertising platform on its marketplace that allows sellers to optimize their budget and target the most effective pages for their product ads. Through Etsy Ads, sellers are able to show ads on search results or other pages within the Etsy marketplace. This provides a great opportunity to increase the visibility of products and boost sales.
Etsy pattern: It is a feature that allows merchants to create their own store site. While this webstore isn't connected to the Etsy marketplace, it provides extra marketing opportunities and can help merchants further customize and promote their products. With this feature, sellers have access to more advanced features than basic settings on the Etsy marketplace. This can help strengthen product promotion and bring in more sales. However, it should be noted that these stores won't show up on Etsy search engine results.
Etsy vs Shopify Print On Demand: Pricing
Needless to say, pricing is surely one of the most important factors in deciding between Etsy vs Shopify print on demand. Now, let's take a look at their pricing plans to choose the most suitable one for your online store.
1. Shopify
This year, customers signing up to Shopify will receive a 3-day free trial period and select plans with a discounted rate of $1 per month for the first three months. Afterward, Shopify subscription plans can be paid monthly or annually (a bit cheaper) in four tiers, each offering different features and capabilities with their own respective limitations.
These range from basic store setup options and payment processing to advanced marketing tools and shipping options. With the right plan, you can easily choose what features best fit your needs.
Basic Plan: The Basic Shopify plan is perfect for small businesses just starting out, as it provides 24/7 support and a range of essential features such as one store domain, two staff accounts, a blog, and basic online store features.
Shopify Plan: For those looking to expand their business further, Shopify's $49/month (on a yearly basis) plan includes all of the features from Basic Shopify, plus added value such as five staff accounts, specialized statistics, and professional reports. With both plans, online sellers can access everything they need to build their online store successfully.
Advanced Plan: Advanced Shopify is the perfect solution for e-commerce businesses that are looking to scale up. It offers a wide range of features, including 15 staff accounts and customized statistical reports. Additionally, it can help reduce logistics costs such as shipping fees, making it a cost-effective choice for growing Shopify online stores.
2. Etsy
Unlike Shopify, Etsy provides users with two subscription plans.
Etsy Standard: The Etsy Standard plan requires no monthly fee but does require a $0.20 payment every month for four consecutive months or until your products start selling. Besides, this plan offers all the essential tools offered to sellers prior to the launch of Etsy Plus. Also, the cost and access to certain paid services, such as Etsy Ads, Pattern, and Etsy Shipping Labels, remain unchanged.
Etsy Plus: The Etsy Plus plan offers enhanced features such as domain control over your website, automated emails to customers, promotional banners, and discounted marketing materials – all for just $10/month. Additionally, store owners have access to advanced customization options, giving them the power to create a unique shop that will stand out from the crowd.
Etsy vs Shopify Print On Demand: Support
1. Shopify
Shopify provides outstanding support for its users. The platform offers a variety of resources to help merchants get started, including detailed setup instructions, video tutorials, and best practices for marketing. Shopify also has a highly rated customer service team available by phone 24/7 to provide assistance with any questions you have and a community where you can ask question and get immediate response.
Additionally, Shopify maintains an extensive knowledge base with articles on topics such as setting up shop, managing orders, launching campaigns, and more. Moreover, Shopify has a team of Shopify partners who are always ready to help you make the most out of your e-commerce experience. If you ever have any questions or concerns, they are happy to provide advice and assistance.
Ultimately, Shopify is committed to helping merchants reach success. Whether you are a new store owner or an experienced marketer, Shopify makes it easy to achieve success online.
2. Etsy
Etsy is dedicated to providing a high level of support for its users. Etsy offers customer service in several forms, including live chat, email, and phone support.
Additionally, Etsy has an extensive knowledge base of FAQs and resources to help customers quickly find answers to their questions. There is also a vibrant community forum where shoppers can ask questions, discuss their experiences, and share tips and tricks with one another.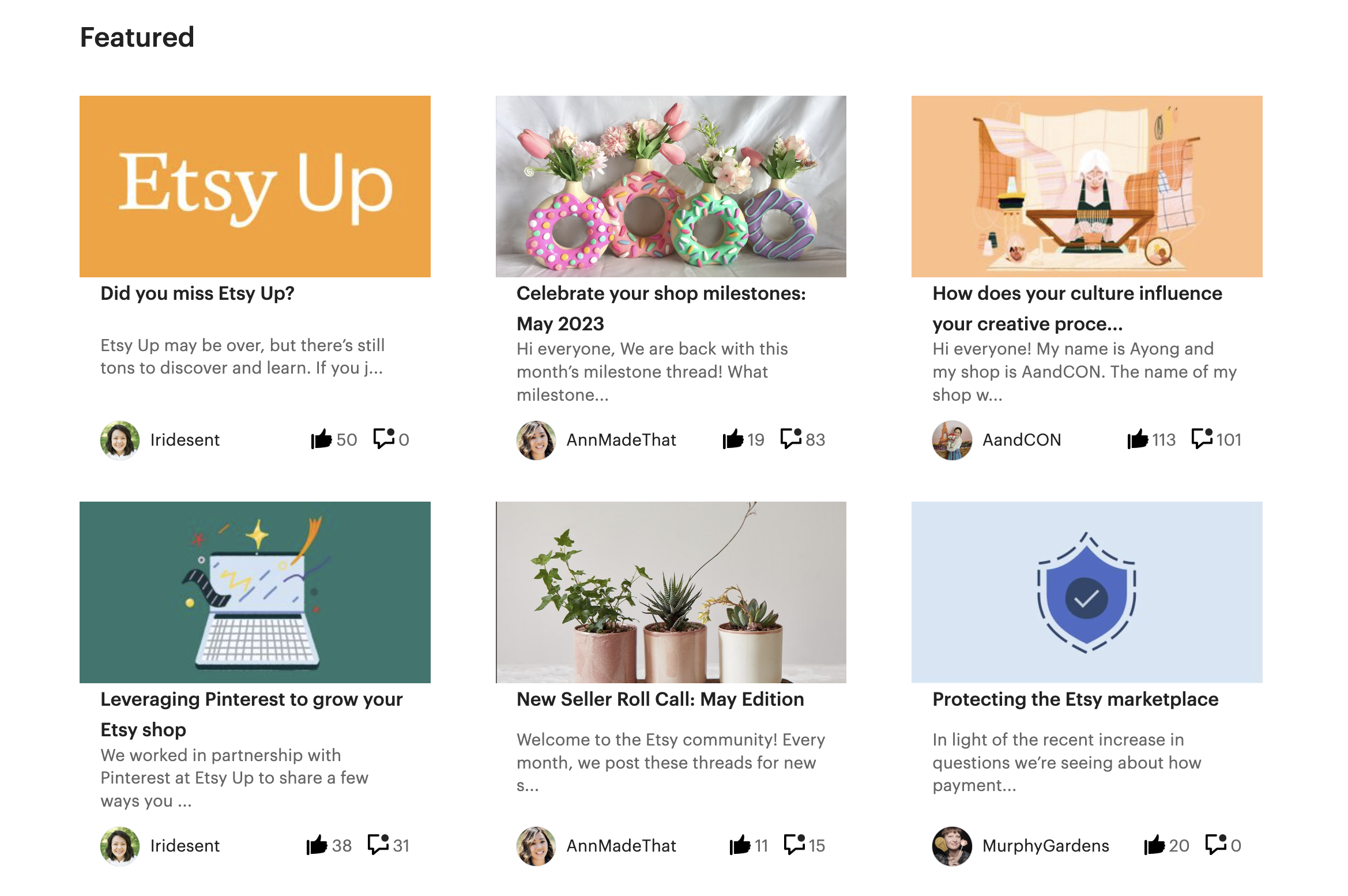 Etsy also offers support for sellers on its website, with resources to help them set up their stores, develop effective marketing strategies, manage finances, and more. All of these support options are designed to ensure that customers have the best possible experience when shopping or selling on Etsy.
Etsy vs Shopify Print On Demand: Marketing
1. Shopify
Shopify's marketing strategies are designed to help online sellers increase their sales. With an expansive suite of features, Shopify offers a range of tools to help businesses reach and engage with customers.
From integrated advertising campaigns and email marketing to SEO optimization and social media promotion, Shopify provides the necessary resources for helping business owners grow their e-commerce stores.
Besides, the platform also allows for customization, with tools such as custom domains and themes that are tailored to individual businesses. Additionally, Shopify offers powerful analytics and reporting features that help merchants track their progress over time and make informed decisions about their marketing efforts.
With these strategies in place, e-commerce sellers can easily build a successful online presence and increase sales quickly.
2. Etsy
Etsy offers a variety of marketing strategies and tools to help online sellers increase their visibility, reach new customers, and make sales. Etsy prominently displays the products of its sellers within search results, as well as through product recommendation algorithms and sponsored ads. They also support sellers by providing them with access to analytics data that can help them understand customer behavior and optimize their online stores.
Furthermore, Etsy SEO is an essential part of getting noticed on the platform. Sellers should make sure to use relevant, descriptive keywords in their product titles and descriptions so that their products appear higher up in search results.
Additionally, Etsy sellers should optimize their images by providing alt-text for them, adding meta-tags to increase visibility on search engines like Google, and creating customized page titles for their products. All of these steps can help increase a seller's visibility on Etsy and on other search engines.
Finally, Etsy sellers can leverage Facebook to promote their products. Through Facebook Ads, they can create ads to boost posts and drive potential customers to their Etsy product listings. Additionally, joining relevant groups on the platform is a great way of sharing information about the shop, and its products, and making connections with potential buyers.
Etsy vs Shopify Print On Demand: Branding
No matter if you're running your print-on-demand business on Etsy or Shopify, you will need a domain to be successful.
This domain serves as the destination that customers visit to purchase products from your store and provides an opportunity for branding by using the store name in the URL. As such, selecting a good domain is important when setting up your print-on-demand business, regardless of the platform you choose.
1. Shopify
On Shopify, once you've signed up your store domain will take the form of the first store name you create, such as "custom-your-own.myshopify.com".
Additionally, you have the option to change your Shopify store name later and even connect a custom domain without the suffix ".myshopify.com", allowing for a more personalized look with something like "alicegarden.com". This level of customizability is simply not possible on Etsy, making it difficult to stand out and differentiate your store from the rest.
2. Etsy
As mentioned above, Etsy, on the other hand, does not allow users to have their own domain, instead, your store takes after Etsy's domain address (e.g. etsy.com/shop/alicegarden), highlighting its status as part of an e-commerce marketplace.
Therefore, when considering the differences between Etsy and Shopify for print-on-demand stores, Shopify is the preferred option for those looking to create a unique brand identity.
Etsy vs Shopify print on demand: Pros and cons
Etsy and Shopify are both popular platforms to do print on demand, but they have some fundamental differences that make them better or worse for certain types of e-commerce businesses. Here we will look at the pros and cons of each platform to help online sellers decide which one is best for their needs.
1. Shopify POD
1.1. Pros
Shopify offers a variety of mass customization options for your website, allowing you to choose from more than 100 pre-built themes.
Shopify is an excellent, user-friendly eCommerce platform, with high usability and plenty of features to ensure your online store runs smoothly.
With Shopify, you can create your own domain name on the platform to give your online store an edge.
Shopify provides plenty of helpful eCommerce tools to make running your store easier.
Shopify has a reasonable cost for all of the features that are considered essential for the best online platforms around.
You can launch and manage their digital stores without technical background knowledge or coding skills.
You can easily add personalization options for text, images, maps, and more to POD products using Shopify apps.
1.2. Cons
Shopify has some limitations when it comes to marketing tools and capabilities.
2. Etsy POD
1.1. Pros
Etsy has an established customer base, so it is easier to get visibility for new products.
Etsy is the ideal platform for beginners due to its user-friendly interface.
With regular plans, sellers only need to pay a $0.20 listing fee per product and transaction fees – saving money on startup costs.
1.2. Cons
Etsy provides a platform for entrepreneurs and small business owners, but it does not offer the opportunity for customization of branding.
Sellers are unable to use their own custom domain for their shop as Etsy controls the domain on its platform.
There aren't many eCommerce tools available that offer support specifically tailored to help sellers succeed on the platform.
Final words
Etsy vs Shopify print-on-demand are both great options for online sellers who want to take their business online.
While Etsy is a great option if you have an existing customer base and want to leverage that to grow your business. Shopify print on demand is a great option if you're starting from scratch and need more customization options for your branding.
Both platforms have their strengths and weaknesses, so it's important to evaluate them side by side to make sure you choose the right fit for your online store's needs.
Ultimately, both Etsy vs Shopify print on demand can be great options when starting an online print on demand business.  With the right research and knowledge of each platform's features, users can make sure to choose the right solution for their individual goals.