Dropshipping has recently gained popularity as a business model in the world of e-commerce. It's understandable why businesses choose dropshipping to start their business online given the minimal initial costs and absence of requirements for stock.
But exactly how popular is dropshipping? What are the trends, obstacles, and opportunities for this business model? This blog will look at all the latest dropshipping statistics 2023, from sales figures to well-liked markets and best eCommerce platforms for dropshipping.
Let's dive in!
10 Key Dropshipping Statistics – Editor's Pick
Out of hundreds of dropshipping statistics that you can find on the internet, we have picked out 10 stats that we believe will reshape the way you think about this business model.
1. In 2023, dropshipping will continue to gain popularity, with search interest increasing by roughly 50% annually.
Dropshipping is still very much relevant in 2023, in case you were wondering. There are no indications that it will slow down. In fact, year-over-year growth in search interest is a staggering 50%.
2. The preferred fulfillment strategy for 33% of online stores is dropshipping.
One-third of online businesses use dropshipping as their main form of operation. Even huge businesses like Wayfair and Amazon fall under this category. In reality, a lot of businesses began as dropshipping businesses before they were able to fund their own fulfillment operations.
3. Suppliers who do dropshipping make 18.33% more than those who don't.
When distributing products via dropshippers rather than through their own online stores, suppliers gain profit by around 18.33% or more. That means working with many retailers is more favorable for manufacturers and wholesalers than hiring marketing, sales, and other departments.
4. There have been about 175,000 dropshipping stores launched in the first quarter of 2023.
In 2023, there will be a boom in the number of new retailers as dropshipping popularity grows. Only the first quarter of 2023 saw the creation of 175,000 dropshipping stores.
5. Fashion is the most popular dropshipping niche, with 22.3% of all dropshipping stores selling it.
Between 2022 and 2025, there will be a major expansion in the fashion category, as a result of increased globalization and changes in consumer buying habits.
Fashion is also expected to be driven over the projected period by a rise in customer desire for branded goods and the availability of multiple brands on a single eCommerce platform.
6. DSers, CJdropshipping, and Zendrop are the top three dropshipping applications that have been downloaded on Shopify app store.
The 3 most widely used dropshipping apps are DSers, CJdropshipping, and Zendrop. With 185,000 installs, DSers tops the list of dropshipping apps, followed by Zendrop with 31,000 installs and CJdropshipping with 71,000.
You can handle your orders, items, and shipping while using any of these applications to identify suppliers.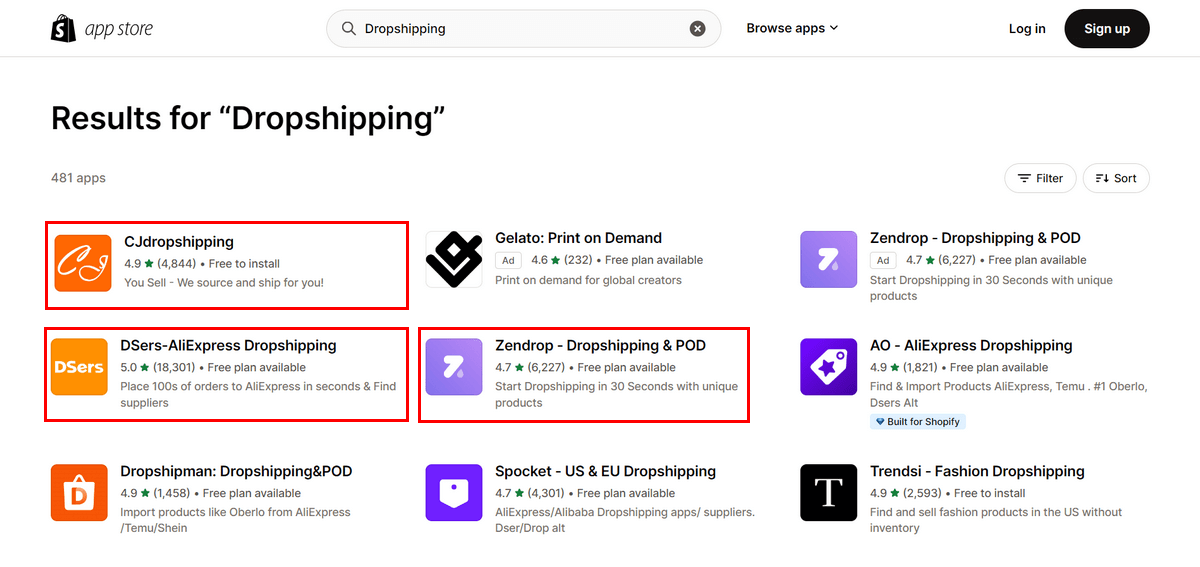 7. Only 4.5% of the top 1% of dropshipping stores sell fewer than 10 items, while nearly a fifth of them sell between 250 and 999.
It's time to embrace variety if you want to be among the top 1% of dropshipping stores. You probably should keep adding more and more things, especially as your store grows.
Because only 4.5% of these stores sell fewer than ten items, and nearly a fifth of them sell between 250 and 999 different items.
What is the lesson here?
Dropshipping can be started with a one-product store, but while scaling, don't be skimpy with your product selection. Customers like options, and having a diversified inventory will help you serve a wider range of customers.
8. The typical success rate for dropshipping is from 10% to 20%.
Dropshipping's success percentage varies. It's between 10 and 20%, according to data on the leading dropshippers.
The fact that many people participate in this business model without fully comprehending it does not, however, indicate that many have failed. Despite being one of the most well-liked online businesses, beginners still need to be patient and shouldn't expect to get wealthy right away.
9. The primary challenge for 84% of dropshipping businesses is locating the ideal supplier.
Finding a trustworthy supplier that can meet your needs is the first and most significant step in launching a dropshipping business. As your inventory is growing, the supplier must be able to handle orders of all sizes.
Most importantly, when you first start out, you may just need a supplier who offer affordable prices and fast shipping tím. The main lesson here is to do through research and choose most matching dropshipping suppliers.
10. The average profit margins for dropshipping are 10% to 30%.
Only 10% of dropshippers are profitable while others have to reduce their profit margin in order to compete, rendering their business unprofitable.
Due to the difficulty in finding consumers and a reliable supplier, this is not a business where you can get wealthy quickly. If you decide to start dropshipping, you should be prepared to lose money for at least a year because very few of them are profitable in the first year.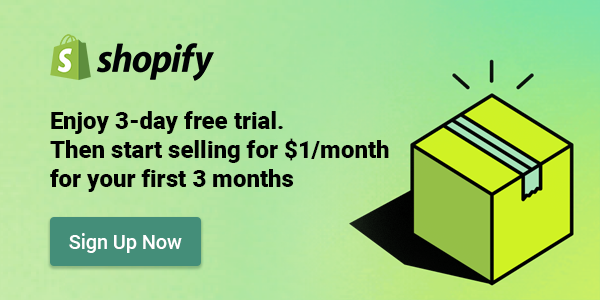 General Dropshipping Statistics
An order in a dropshipping store typically costs $23.50.
The conversion rate for a typical dropshipping store is 2.45%.
Dropshipping is largely used by about 27% of online retailers to complete consumer purchases.
An eCommerce store can boost its profitability through the use of dropshipping by up to 50%, which is impossible with on-site inventory management.
About 33% of online retailers use dropshipping as their primary fulfillment strategy.
Dropshipping has the potential to make eCommerce retailers up to 50% more profitable than those who maintain an onsite inventory.
Even though dropshipping often produces greater income than affiliate marketing which typically only provides 3-10%, dropshipping has the potential to produce 20-30% profits. In spite of this, there are some exceptions, such as digital goods like SaaS and online courses, where affiliate marketing earnings can range from 10% to 50%.
About 27% of online retailers believe dropshipping to be a more practical retail strategy.
Dropshipping is the fulfillment method for nearly 33% of web-based stores.
The simplicity with which one can launch a dropshipping business is another factor contributing to the expanding market size of dropshipping.
E-commerce & Dropshipping Industry Statistics
1. The global dropshipping market
The worldwide dropshipping market's total revenue in 2021 is $142 billion.
In 2022, the global dropshipping market was valued at $225.9 billion.
The global dropshipping industry is predicted to increase from its current value of $287.36 billion in 2023 to $1.5 trillion by 2030 at a CAGR of 23.4%.
Millennials (20.2%) and the 18-24 age group (13%) form the most prominent online purchasing groups in the U.S. Digital buyers aged 35 to 44 make up 17.2% of the market, while those aged 45 to 54 make up 15.5%. Online buyers who are 55 to 64 years old and over 65 make up 14.6% and 14.4% of the total.
The Asia Pacific area accounts for a 33.9% dropshipping market share in 2022.
By 2027, the dropshipping market in China is anticipated to grow at a CAGR of 29.3%.
With a CAGR of over 23.5%, North America has become the second-largest eCommerce market and is expected to develop further.
According to data from the United Nations Conference on Trade and Development (UNCTAD) released in May 2021, the retail sales share of the global eCommerce industry increased from 16% to 19% in 2020.
The India Brand Equity Foundation (IBEF) projects that India's eCommerce market would expand by 27% between 2019 and 2024, reaching $99 billion, with food and clothing likely making up the majority of product categories.
According to UNCTAD, the percentage of internet users making online transactions rose from 53%, prior to the pandemic, to 60% during the lockdown in 66 countries.
2. Dropshipping niches
20.8% of the $142 billion global dropshipping business in 2021 was made up of sales of clothing.
With a 30% market share, the electronics sector dominates the North American dropshipping business.
The demand for electronic items is rising, and in 2022, the electronics industry held a market share of around 19.15%.
Electronics & Media is anticipated to grow at a 19.1% CAGR and reach $376.5 billion.
Almost 85% of the top 1% of dropshipping stores feature products that cost more than $100.
A CAGR of almost 30% is anticipated for the food and personal care goods sector between 2019 and 2025.
3. Dropshipping apps and themes
57.4% of the top 1% of dropshipping shops have more than 10 apps installed.
Only 7% of dropshipping businesses have utilized an upsell app or cross-sell app
An email marketing app is installed on 34% of Shopify dropshipping stores, with Shopify Inbox and Klaviyo being the most popular options.
Approximately 29.6% of all dropshipping stores have DSers installed, making it the most popular app for dropshipping stores.
PageFly is the most popular page builder for Shopify stores, used by only 5% of dropshipping shops.
PayPal is the most popular method of payment for dropshipping stores, followed by Apple Pay, Shop Pay, and Google Pay.
26% of dropshipping retailers provide their consumers with an order-tracking website.
With 30.6% of all Shopify dropshipping stores using it, Dawn is the most often used theme, followed by Debut (7.5%) and Warehouse (7.3%).
Impulse, Prestige, and Motion are the three most often used premium themes for Shopify dropshipping stores.
4. Customer behavior
Almost 2.14 billion individuals globally prefer to make purchases online.
The age range of 25 to 34 years is represented by 20.2% of digital purchasers. In addition, 17.2% of digital customers are between the ages of 35 and 44.
57.6% of internet users between the ages of 16 and 64 make a weekly purchase.
When shopping online, 41% of consumers prefer live chat.
Online buyers who prefer dropshipping services with flexible delivery options make up about 66% of the market.
On their dropshipping websites, dropshippers have only 15 seconds to catch the interest of their visitors.
Consumers believe customer reviews are 12 times more than what the business says.
5. Dropshipping marketing methods
About 55% of dropshipping businesses have Meta Pixel installed to monitor customers.
The most popular social media site where users may purchase from shoppable videos is TikTok.
A Pinterest tag was going to be installed in about 32% of dropshipping stores' marketing strategies.
Sales can increase by 20% when dropshipping and social media are combined.
All advertising channels generate about $43 per month on average in revenue.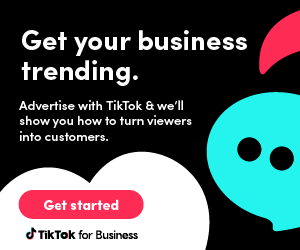 Dropshipping Platforms Statistics
1. Dropshipping Statistics on Shopify
Shopify is the 3rd most popular dropshipping platform.
The USA is the country where Shopify dropshipping is most common, accounting for 62.8% of all stores. Canada comes in second place with 8% of the market share, followed by Australia with 7.4%.
In a single year, Shopify dropshipped 1.9 million items.
87% of Shopify stores manually deliver their goods.
Only 7.77% of Shopify merchants said that they used outside dropshipping companies to ship their goods.
The most popular dropshipping category on Shopify is fashion.
A minimum of one dropship product is used by 12.82% of Shopify stores.
In practically every Shopify story, it is discovered that 7.10% of the merchandise is supplied by at least one drop shipping company.
Dropshipping accounts for about 7.1% of all Shopify products.
Earnings for Shopify dropshippers range from $1,000 to $2,000 per month.
For less than $50, Shopify users can begin dropshipping.
2. Dropshipping Statistics on AliExpress/AliDropship
AliExpress is one of the best dropshipping suppliers.
The AliDropship plugin, popular among WordPress users, simplifies the process of sending goods from AliExpress and the US.
18.5% of dropshippers on AliDropship sell accessories, gadgets, and electronics.
More than 20 themed dropshipping stores are owned and operated by AliDropship.com.
Users of AliDropship like selling niche products; 86% of Dropshippers choose to operate a niche store on the marketplace, while only 14% choose to run a general store.
On AliDropship, the market for gadgets, devices, and accessories accounts for 18.5% of dropshippers.
When using AliDropship, 86% of dropshippers choose niche suppliers.
3. Dropshipping Statistics on Amazon
On Amazon, dropshippers complete 34% of the sales. In 2019, they contributed over $95.37 billion to the massive eCommerce company's overall sales.
The monthly income of a dedicated Amazon dropshipper ranges from $1,000 to $50,000.
Roughly 50% of the items sold on Amazon come from independent sellers. The chances are numerous since Amazon achieved record sales of more than $100 billion in Q1 2021.
Dropshippers make up more than half of the 50% of third-party sellers on Amazon.
Small and medium-sized businesses in the US sell more than 4,000 items per minute on average. When the sales generated by the dropshipping business model are included, eCommerce grows by about 17% annually.
4. Dropshipping Statistics on eBay
Over 25% of eBay dropshippers make more than $1,000 monthly. The bottom 10% of eBay dropshippers experience losses of about $2.53 each transaction, in contrast to the top 10% who earn a larger profit per sale of $3.64.
Nearly 1,000 orders are typically processed each month by eBay dropshippers, who profit by about $2,587 per month. The top 10% of Dropshippers, however, handle a lot more orders—roughly 4,759 each month—resulting in a remarkable gain of $12,706 every month.
On eBay, there was a 146% rise in the total number of dropshipping transactions from 2016 to 2018.
eBay dropshippers make an average cashback profit of $693 each month.
Comparing January 2019 to December 2018, eBay Dropshippers executed 7% more transactions. However, the sum of such transactions was only 1% greater than the sales in December.
The majority of eBay sellers are dropshippers who purchase goods from Amazon and AliExpress before reselling them on eBay for a profit.
According to a poll conducted in 2020, 36% of eBay merchants engage in dropshipping.
On average, eBay dropshippers invest $1,000 to $2,000 in first inventory.
Clothing, electronics, and household products are some of the commodities that are most frequently dropshipped on eBay.
FAQs
1. Is dropshipping worth it in 2023?
Dropshipping is still worthwhile and profitable in 2023, according to the dropshipping statistics 1.5% of dropshipping stores generate monthly sales of more than $50,000!
2. Why have many dropshippers failed?
There are about 90% of dropshippers fail. Their failures can be attributed to their inadequate market research, poor niche selection, poor marketing methods, weak suppliers, and a lack of dedication to the business.
3. How much money does a typical dropshipper make annually?
Dropshippers typically profit 10–30% from each sale. According to industry statistics, this sum equates to an average yearly income of $100,000. The usual salary ranges from $1,000 to $5,000 per month. Dropshippers set aside the remaining funds for costs, website hosting, suppliers, and marketing.
4. Is dropshipping passive income?
It's actually one of the most potential passive revenue streams. On online markets, people can discover hot items to sell to buyers all around the world. Besides, you can concentrate on specific markets and begin offering those products, enhancing the likelihood of success.
5. Who are the richest dropshippers?
Among the wealthiest dropshippers are certainly Alexander Pecka and Andreas Koenig. They launched their online store on Shopify in 2018. They struggled a lot before becoming a successful pet dropshipping company. By the end of 2020, they were earning them $500,000 every month. It now brings them about $10 million annually.
The Bottom Line
And there you have it! These dropshipping statistics 2023 indisputably demonstrate that this business model has gained popularity recently and is growing steadily year by year. Although the industry offers many chances for business owners like you to launch online businesses with little out-of-pocket expense, it brings difficulties and risks.
Effective marketing, solid suppliers, and a dedication to offering top-notch customer care are all necessary components for dropshipping success. Those who can innovate and adapt as the market changes and new trends develop will probably achieve great success. Good luck!