Dropshipping remains a dynamic and thriving industry with many trends and growth opportunities on the horizon.
In this article, we delve into 12+ dropshipping statistics that every dropshipper should know in 2023 and beyond. We've worked hard to collect valuable insights that shed light on the current state of the industry, emerging trends, and the immense potential it holds for both newcomers and established players.
Whether you are a want-to-be dropshipper or are seeking to elevate your e-commerce business, these statistics could be a comprehensive overview of what lies ahead in this ever-expanding e-commerce landscape.
Why Do You Need to Know About Dropshipping Statistics?
Aspiring dropshippers should prioritize in-depth market research to form a strong foundation for effective planning and a robust marketing strategy; hence they can enhance the odds of success.
One of the main reasons why dropshippers fail is insufficient research.
After reading several blogs about dropshipping's advantages, many novice dropshippers are eager to jump into the market.
Then what might happen? They could select the wrong niche and end up working with unreliable suppliers. The consequences can be the loss of investments, or even debt.
💡Updating the latest dropshipping statistics can help you have a comprehensive view of the market and quickly adapt to trends and changes in customers' buying behavior.
Scroll down this article to explore the dropshipping statistics of 2023 you need to know to kickstart and maintain a profitable dropshipping store!
12+ Insightful Dropshopping Statistics That Every Dropshipper Needs to Know
1. Dropshipping success rates
Only 10% to 20% of dropshippers manage to turn a profit in their first year. This figure closely mirrors the success rates in the e-commerce industry.
Although dropshipping is an appealing online retail method, the market is highly competitive and constantly evolving. Thus, smart strategies and flexible tactics are essential to thrive in this industry.
2. Dropshipping market size
The global dropshipping market is set to hit $243.42 billion in 2023, surpassing $200 billion for the first time after a 23.7% increase from 2022. Some people think it is the prime period of dropshipping, yet it just started.
The growth trend is expected to continue, reaching $301.11 billion in 2024, $372.47 billion in 2025, and $476.10 billion in 2026. Several reasons explain the confident forecast of the industry's growth potential, for example:
The shift to online shopping by customers.
The rise of mobile commerce
The ease of starting a dropshipping business.
According to Grand View Research, fashion has the most dominant percentage due to globalization and the shift to online shopping. The growth rate will keep increasing in the next few years.
It can reach its peak of 24.8% in 2030.
Besides, personal care and beauty products can be viable options for want-to-be dropshippers because customers tend to care better for their looks and bodies. The challenge lies in finding reliable suppliers with quality products.
4. Dropshipping market by regions
According to Vantage Market Research, The Asia Pacific region played a significant role in the growth of the dropshipping market, with 33.92% of the market share in 2022.
In 2021, the Chinese market was leading in the Asia Pacific Dropshipping Market by Country. The prime time is expected to persist until 2028, reaching a market value of $63,805.1 million.
The expansion of dropshipping also comes to the Japanese market, with the forecast of significant growth with an estimated CAGR of 20.2% from 2022 to 2028. The Indian market is anticipated to reach a CAGR of 21.8% during the same period.
5. Dropshipping market by product type in North America
In 2019, North America rose to the largest share of the dropshipping market at 35.6%. The figure indicated a thriving community of dropshipping businesses and widespread adoption of this business model in the region.
The North American dropshipping market is expected to achieve a robust compound annual growth rate (CAGR) of 23.5% by 2030. CAGR is a crucial metric for assessing market value over time.
In the United States, the dropshipping market is also promising, with an average expected CAGR of 23.5% from 2023 to 2030. A bright future for the industry will kick off in the U.S.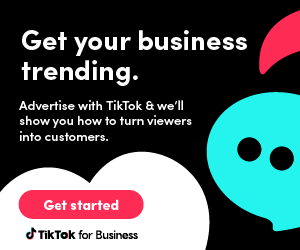 6. Shoppers' expectations for dropshippers
Dropshippers do not have to deal with inventory management; they have to guarantee smooth operation from suppliers to customers. Success lies in how fast and convenient your customers receive their desired products.
According to Ware2Go, 33% of shoppers now have higher expectations for fast shipping, and 40% of shoppers want to spend no cost on delivery fees.
The shift in expectations regarding online shopping happens after the profound impacts of the pandemic on people's shopping habits. They desire not just faster deliveries but also complimentary shipping services.
7. Dropshipping profitability
You might be surprised by how much some dropshippers are earning. The top 10% of eBay dropshippers are raking in an average of $7,731/monthly profit – that's an incredible $92,772/year. And they are not the only ones. A quarter of eBay dropshippers are making more than $1,000 in profit per month.
By embracing the dropshipping model, e-commerce store owners can prevent their financial resources from being tied up in on-site inventory. Therefore, they can reduce costs and allocate more funds to areas like marketing to boost sales conversion.
8. Dropshipping profit margin
Profit margins in the dropshipping industry typically range from 10% to 30%. 
If you have the right strategies, you can reach up to 50% profit margin, which is significant compared to other business models.
9. Dropshipping suppliers
A significant challenge for 84% of e-commerce retailers is finding a dependable supplier when launching their dropshipping venture.
The initial and pivotal stage in establishing a dropshipping business involves niche selection and the identification of trustworthy and suitable suppliers to your needs. The key to success is conducting thorough research when evaluating potential suppliers.
10. Top eCommerce platforms for dropshippers
According to BuiltWith, Shopify is the most popular e-commerce platform, with 21% of market share among over one million sites they investigated. Following up is WooCommerce which accounts for 17% and the next in lines are Magento & Shopify Plus.
Shopify & WooCommerce are also the top 2 eCommerce platforms that dropshippers usually opt for before starting their online business. Yet to be convinced? Some essential statistics about Shopify and WooCommerce will revealed below.
11. Dropshipping with Shopify
Shopify is a widely used platform with 4.6 million active online stores. Over time, the total number of websites using Shopify has expanded to 7.1 million. Approximately 61% of domains in the United States are hosted on Shopify.
Since its launch in 2014, Shopify Plus (the enterprise plan of Shopify) has offered rapidly growing businesses a tailored application framework at an affordable investment of time, money, and innovation.
This cost-effective and robust platform caters to a diverse array of enterprises globally, ranging from startups to Fortune 500 companies, with a total of 32,181 Shopify Plus stores operating across 175 countries as of 2023.
Shopify merchants will have access to a customer base of over 700 million individuals by 2023. In 2022 alone, nearly 649 million people worldwide purchased from Shopify stores.
According to Store Leads, Shopify's user base is mainly in the United States, with 46.0% of its stores. However, the platform also maintains a significant presence in other key regions.
In the United Kingdom, 7.6% of Shopify stores cater to the market, while Canada hosts 5.7% of these e-commerce establishments.
Australia also accommodates 5.0% of Shopify stores, highlighting the platform's global reach and appeal to businesses across various countries.
This diverse geographical distribution indicates Shopify's effectiveness in serving a broad spectrum of international markets (this is also a golden chance for dropshippers).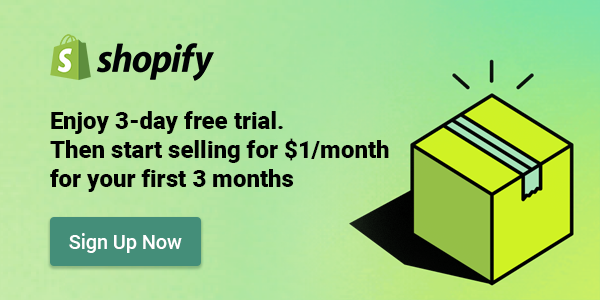 12. Dropshipping with WooCommerce
WooCommerce is a powerful platform that powers over 4.1 million active stores. You can see how WooCommerce stores have grown over time by looking at the chart above. It shows the historical trend of WooCommerce store creation and activity.
During the second quarter of 2023, the number of WooCommerce stores expanded by 11.6% compared to the previous quarter. In the same period, the year-over-year growth rate for WooCommerce stores was a remarkable 66%.
WooCommerce, a widely used e-commerce platform, boasts a substantial user base primarily concentrated in the United States, with 9.9% of its stores operating there. Its influence extends to other prominent regions as well.
In the United Kingdom, WooCommerce maintains a solid presence, with 4.1% of its stores catering to this market. The platform also enjoys considerable adoption in India and Italy, with both countries hosting 2.4% of WooCommerce stores each.
This distribution reflects WooCommerce's global appeal and its ability to cater to diverse markets, making it a versatile choice for e-commerce businesses worldwide.
Stores that actively use platforms like Facebook and Twitter enjoy a remarkable 33% increase in sales compared to those that do not. Besides, TikTok has taken a significant step by integrating with Shopify, enabling direct sales on the platform since August 2021.
Conclusion
In short, before jumping into a hyped industry like dropshipping, you should stay calm and take a measured approach that combines enthusiasm with meticulous research. Hence, you can see its bright sides of potential and hidden aspects of challenges.
This article shares 12+ dropshipping statistics from reliable sources and the latest updates. We hope you have a comprehensive overview of the market with its current trends, growth potential, and realistic conversion rates after reading this.