Although the clock is ticking down, there is still time to prepare for your BFCM mega sales day. 
Consider this when every business, whether physical or online, is pouring advertising deals over customers across many places, and customers are looking for these right now. So how can you stand out in the crowd?
The answer here is to write down a BFCM checklist for your store, once you've ticked all the boxes you're ready for the showtime. And guess what? We already prepared the checklist for you! 
Without further ado, let's dig right in!
What is Black Friday Cyber Monday (BFCM)?
Black Friday Cyber Monday (or "BFCM") is one of the biggest selling seasons of the year in North America. It starts on the Friday following American Thanksgiving each year and continues to the following Monday.
Retailers advertise discounts using mobile commerce trends in a variety of ways, including influencer marketing, social media, and SMS.
According to BFCM data from 2022, the average cart price for Shopify merchants was $102.10, and the peak sales per minute for all Shopify merchants was $3.5 million. 
1. The Origin of Black Friday
The day following Thanksgiving is Black Friday, a time for in-person and online shopping, and it unofficially marks the beginning of the holiday shopping season.
Black Friday's origins can be traced back to the late 19th century when President Lincoln designated the final Thursday of November as the Thanksgiving holiday. 
There was a misunderstanding, but in 1941, Congress put an end to it by establishing a law that mandated Thanksgiving always falls on the fourth Thursday of November.
On Black Friday, both physical and online stores offer big discounts, and the majority of them start their offers around Thanksgiving night.
2. The Origin of Cyber Monday
After Black Friday, this is when the online-only event called Cyber Monday takes place. Cyber Monday sales were then introduced by online retailers in 2005 as a result of the growth of eCommerce. 
Retailers regularly extend Black Friday sales through Cyber Monday. To ensure that customers remain interested, retailers try to keep things interesting by continuing to offer great discounts and deals.
For instance, clothing shops may host a variety of sales only online on Cyber Monday in addition to 50% off everything on Black Friday, 30% off everything on Saturday, Buy one, Get one (BOGO), and 30% off everything on Sunday. 
BFCM Checklist

For The Next 6 Weeks
Now, the clock is ticking down to the sales days with 6 weeks to go. Yet, this is the time to come up with an overall strategy and kick off your campaign this year. You definitely have a plan for this year's occasion and start to work on it.
Besides, you need to build a plan for the products in stock that are recently not in demand. You can offer them big discounts to boost sales, clear inventory, and make room for the new product line to come.
In fact, a few tried-and-true tips will support your BFCM marketing plan. With these tips, even starters can run a successful BFCM campaign! Let's count down with us.
6 weeks countdown:

 Craft your BFCM promotional strategies
Suppose that you have built a landing page for BFCM, you need to come up with some promotional strategies that can convince visitors to buy your products. 
1. Offer discounts
Offering discounts is the best and easiest action that you can take to get more sales during BFCM. There are many types of discounts you can offer to your customers, such as:
Discount on cart amount

Volume/ Bulk discount

Buy one, get one free

Free gift with purchase 
And there are more you can apply in your campaign! Yet, these 4 examples are among the most popular and effective discounts. 
"Discounts on cart amount"

apply to your customer's shopping cart balance. Discounts in terms of dollars and percentages can be tier-based on the total in the cart or they can add free shipping to a cart. If you apply this kind of promotion to your business, you can decrease cart abandonment at the checkout. 

"Volume/ Bulk discounts"

are discounts offered based on a specific minimum quantity or volume of products/services purchased. This type of discount can be a good way to help you clear your inventory and boost sales simultaneously.

"Buy one, get one free"

is a sales promotion that encourages or rewards the purchase of one unit of the product by offering a second unit of the same product for free or at a significant discount. This can be used to create a sense of urgency in your customers and motivate them to act now rather than wait!

A free gift is given to customers who buy a particular product or spend a certain amount, as part of a sales tactic known as

"free gift with purchase."

It is a great idea to make your customers feel happier as they all love the feeling of receiving something for free. With this, you can increase customer satisfaction and improve their buying experience, encouraging them to come back to your store.
In the end, remember that not just discounts, but big ones regardless of the types you want to offer because most people wait until the Black Friday Cyber Monday occasion to shop for the best prices.
This occasion offers many of them a special opportunity to purchase something that they otherwise might not be able to afford. Therefore, while a 10% discount may seem appealing on a regular day, people demand more on Black Friday.
2. Plan to boost sales with upselling or cross-selling
If your goal is to generate as many sales as possible, don't hesitate to try to upsell or cross-sell your items. There are 2 tactics that merchants can apply to boost sales.
Create product bundles:

This is one of the simplest methods to provide customers with more value and raise the average order value (AOV) at your store. You can take this concept further by offering a mystery bundle of some of your greatest products at a substantial discount to customers who are prepared to purchase everything. 

Facilitate gift giving:

Giving gifts to friends, family, and coworkers during this season is customary, which means that your customers are making purchases for both themselves and their loved ones. You can create a gift guide that helps customers understand and show them why your products make wonderful gifts.
💡Pro tips: 
You can learn more about the Black Friday upsell tips if you want to get that chance of earning higher sales this shopping season.  
3. Expand your touchpoints, sell on multiple channels
Multichannel selling is the most efficient method to grow an online business since it helps your business get in front of as many people as possible and connect with them at various stages of the buying journey.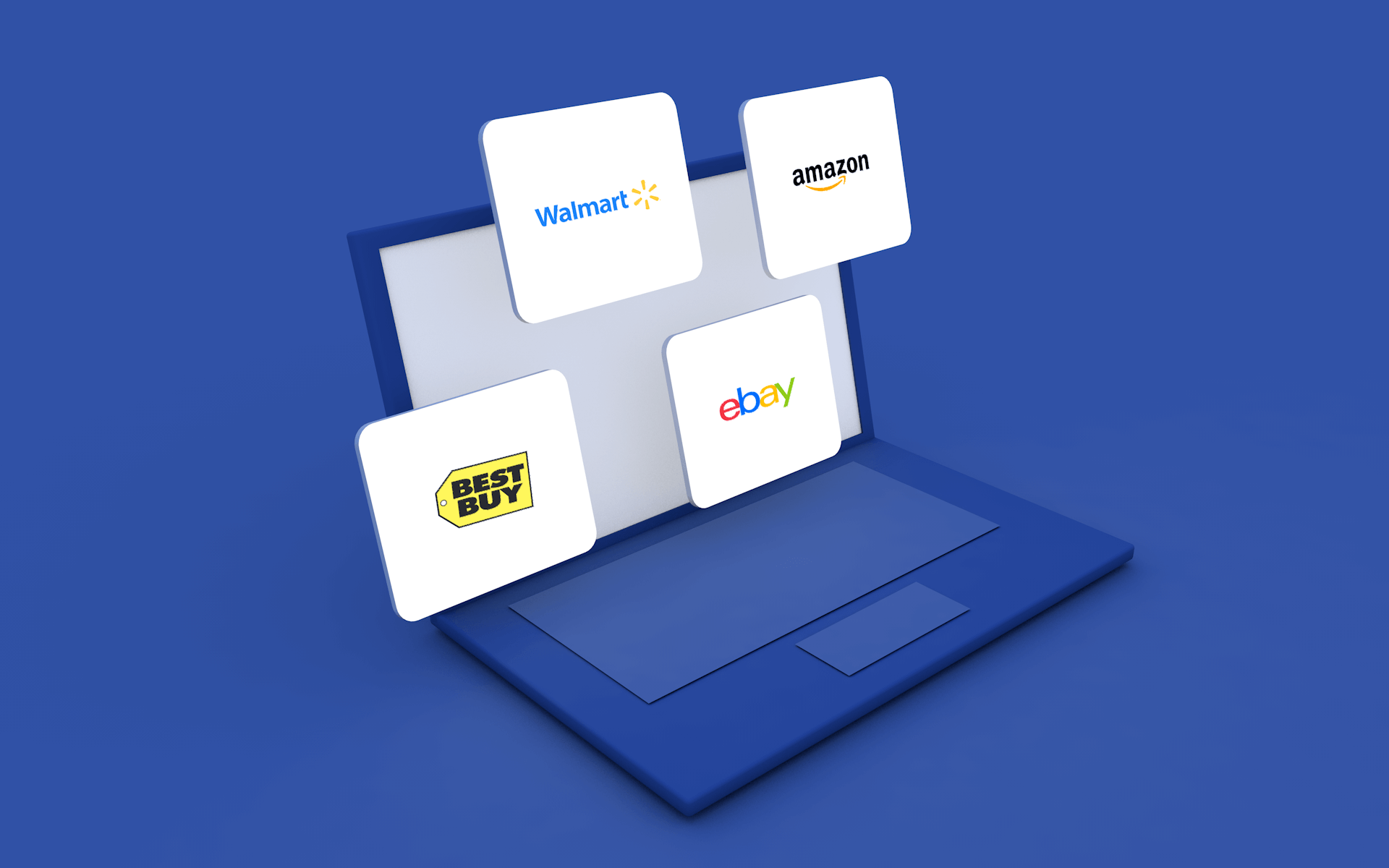 As for Black Friday, everyone will be looking for sales and discounts on a lot of channels. Besides your website, you can reach your target market by selling your goods on other channels such as Google Shopping, Facebook Shops, or TikTok Shop (if you haven't established a presence on those).
However, it is definitely a challenge to push product listings to the above channels and get them approved. Moreover, once your listings are live, it's another challenge to manage multiple stores at the same time.
This is when FeedHub comes in handy (if you're using Shopify).
FeedHub (formerly known as Socialshop) is an app that allows Shopify merchants to sync, list, and optimize their Shopify product listings on Facebook Shop, TikTok Shop, and Google Shopping seamlessly. 
In simple words, FeedHub takes all of your Shopify product feed data and helps you automatically push them to Facebook Shop, TikTok Shop, and Google Merchant Center.
Apart from that, the app will also give you guidelines to help you optimize your product feed data to match your new platforms' guidelines and ensure the highest success rates.
You don't have to be stressed about having to manually copy & paste those long lists of product information on a new platform before the expansion. Everything will be done with some clicks of the hand, like this dashboard below: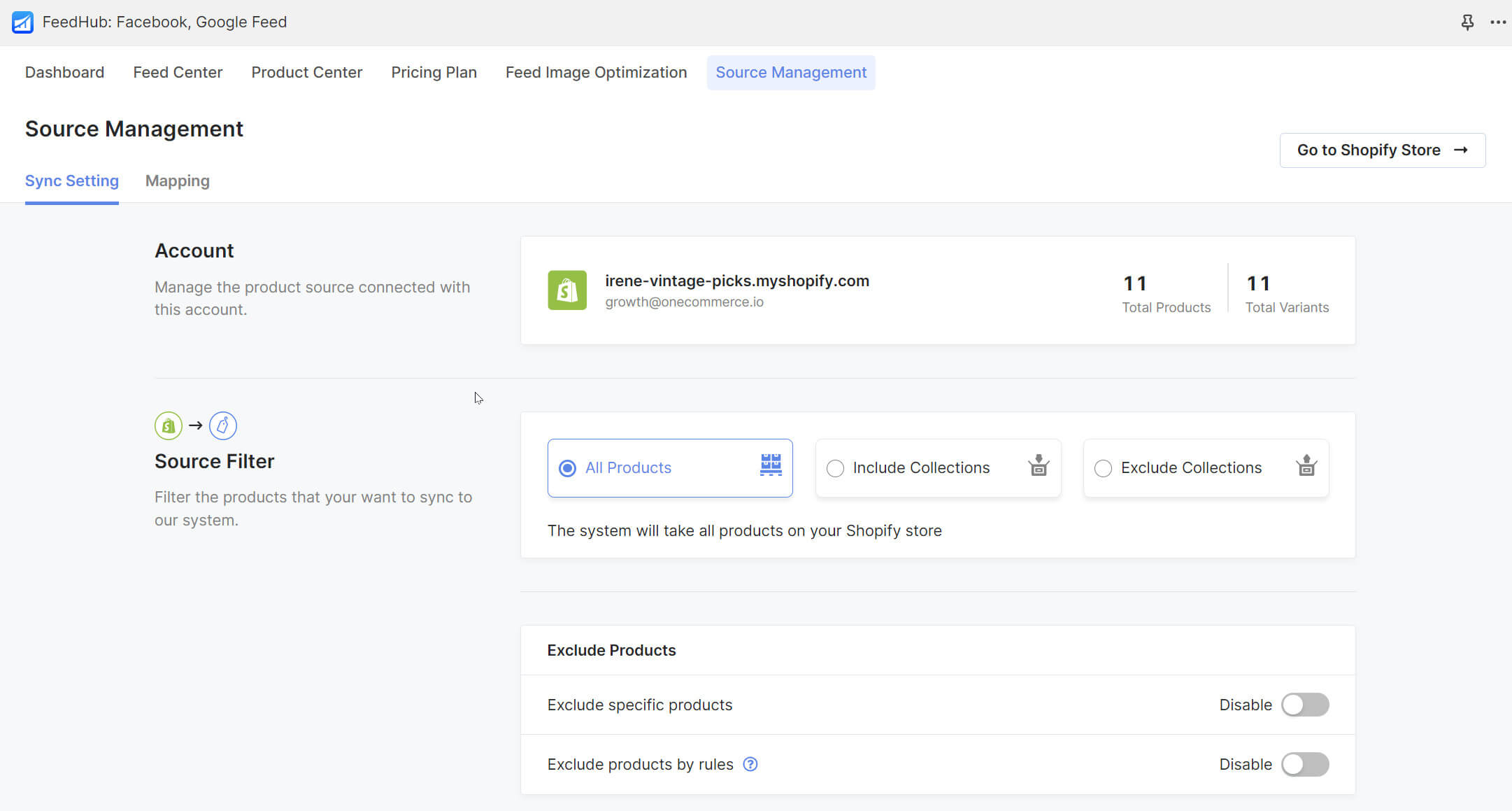 What's great about this app is that you have the option to sync all of your Shopify catalog's products or just some selected collections. It comes in handy for those who only want to promote certain collections for BFCM.
After all of that, the next thing you need is to acquire more visitors to your online store to compete with other businesses, and running advertisements is the perfect way to go.
If you want to sell on multiple platforms effectively, you will need a well-targeted BFCM Ads campaign. Lucky for you, almost all of the eCommerce platforms and marketplaces on the market now offer built-in advertising features, all you have to do is set up the budget and run.
4. Adopt a buy now, pay later (BNPL) service 
Given that Black Friday and Cyber Monday are the busiest shopping days of the year, you want to appear savvy to generate more sales. Offering buy now, pay later (BNPL) choices to customers is another proven conversion tool in addition to appealing discounts.
Amazon is a great example of an eCommerce platform partnering with other financial companies to launch its Amazon BNPL service to bring a more comfortable payment method to their customers.
For example, you want to buy a TV costing $800 through the Affirm BNPL service. You can choose to spread your purchase into installments over 3 to 48 months, with interest ranging from 0 to 30% annual percentage rate. Specifically, if you decide to divide your purchase into 12 monthly payments, you will pay $72.21 at 15% APR each month, or 4 interest-free payments of $200 every 2 weeks.
By incorporating this payment method into your eCommerce website, you can offer your customers the choice to purchase a product now and pay for it over time in a series of payments. Besides, there are some additional advantages of employing this payment method:
Higher rate of conversion:

With affordable payment options and the ease of making installment payments using the Pay Later feature on your website, customers are more likely to complete their purchase.

Increased order value:

Customers can purchase expensive goods from you and pay over time in installments. This can easily give them the impression of having more spending power, leading them to add more items to their cart.

Purchasing flexibility:

This payment method allows shoppers to have more freedom and flexibility when choosing how to pay.
These are the most crucial things you need to do 5 weeks before BFCM. Nonetheless, you and your business can get really sweet results later on with the above practices.
5 weeks countdown:

Prepare your BFCM flash sale landing page
It's a good idea to have a special page for Black Friday at this stage because you are now full of terrific ideas and shoppers start looking for offers on this occasion very early. 
Your flash sale landing page should be in the "coming soon'' status with a countdown timer ticking down to the day in order to increase their expectation.  
In addition to an outstanding and user-friendly page, merchants need to implement a transparent policy for shipping and payment methods. This action will offer a seamless checkout experience and payment process for your customers, and thus increase their satisfaction.

4 weeks countdown:

 Segment receivers & prepare email content
Email is the most successful medium for generating sales, outperforming "banner advertisements, social media ads, organic posts, and SMS by up to 108%," according to CheetahDigital's 2022 Digital Consumer Trends Index. 
With 1 month away from BFCM, you should start creating an email marketing campaign since people may enjoy daily discounts and offers in their inbox tabs. 
Step #1: Segment your email recipients
Your BFCM emails will produce more revenue per recipient if they are more segmented and targeted.
We recommend 10 types of email segments below that you can use as a reference: 
Seasonal shoppers

Recent openers

VIP customers

Product browsers

Product category buyers

The one who hasn't purchased (but is engaged)

Email ignorers

Add-to-cart visitors

Geographic targets 

Gift givers
It's crucial to customize offers for each segment to encourage them to complete their purchase—or at the least, to open your emails.
Step #2: Create email content 
Now, you need to come up with appealing and targeted content to focus on each type of customer.
You should include some elements below to get more attention from your customers:
A catchy subject line

A clear message of the purpose of the emails

A strong and comprehensive description of your product or service

Good quality product photos

A sense of urgency (countdown, CTA phrases, etc.)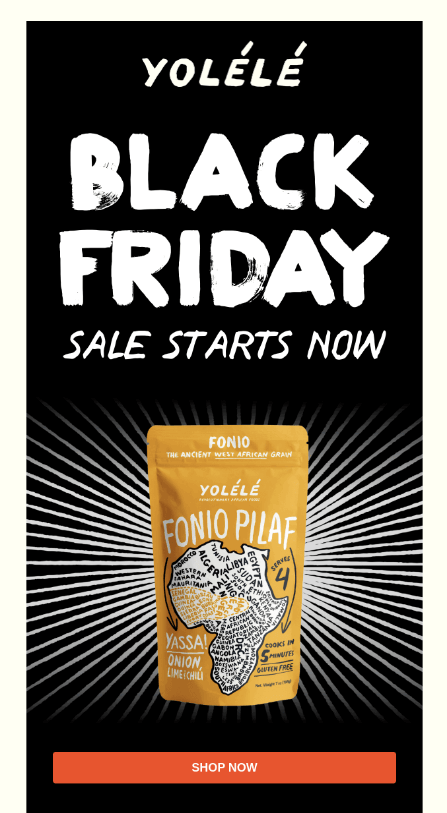 You can also leak your deals early in your emails. For example, you can tease your biggest deals to your loyal customers and tell them the exact time when the deal is live. 
By leaking your BFCM deals early on, you can make your target audiences aware of your special deals with less competition in their inbox. 
3 weeks countdown:

 Double-check your website performance 
After you finish your preparation for the 2023 BFCM campaign, you need to test your website in order to see if there is anything wrong. It would be useless if you have everything set up but customers cannot place orders or proceed to the checkout. 
Step #1: Try to replicate the problem (if any)
Maybe someone is experiencing problems adding a credit card because the payment information page won't load. You should: 
Find out what kind of device they are using, along with the browser and version.

Obtain screenshots to assist your team in

replicating or reverse-engineering the issue being experienced.

Eliminate "local" problems that might not be related to your website or servers.
By doing this, you will put yourself in your customers' shoes and know exactly about their problems so that you can ultimately find ways that are best to help them.
Step #2: Optimize website loading speed for mobile
Mobile sales from smartphones will total $534.18 billion in 2024, predicted by Insider Intelligence.
What's more? The majority of BFCM purchases happen on mobile devices. According to Shopify, a whopping 73% of sales for merchants on the platform are completed on mobile devices.
As you can see, there is a significant demand for mobile online shopping. Therefore, it's a must for any e-merchant to optimize their website for mobile devices.
💡 Here are a few quick tips: 
Choose mobile-specific responsive themes and plugins for your website.

Personalize pop-ups, floating banners, sticky banners, or notification bars if you have any for mobile devices.

Give mobile-first customers the option of one-click purchases.

Utilize third-party Shopify page speed optimization apps like

Swift

.
Step #3: Simplify the checkout and payment process
It's 3 weeks left, you need to ensure that all of your customers have no issues while checking out and proceed with payment. Otherwise, you'll lose a lot of money. 
One way to do this is to use one of the Autofill Checkout Address tools in the market which shortens the number of keystrokes required and lowers the chance that the billing information may contain a typo.
This speeds up the online buying and checkout process and guarantees that all orders are consistently delivered to the right addresses.
Besides, you can include dynamic checkout buttons to promote mobile transactions.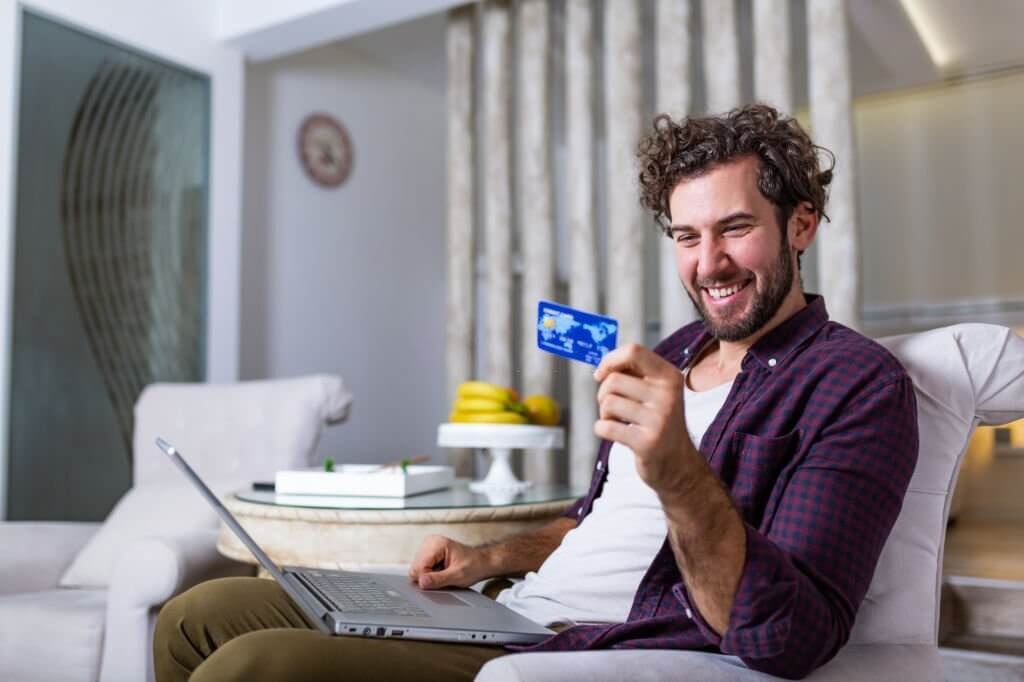 2 weeks countdown:

 Start sending out your email, SMS, and activate promotion campaigns
Now, it's time to send your promotional emails or SMS to your target segments.
Usually, to avoid bothering your target audience, you wouldn't want to send your promotional emails to them too many times a day. But BFCM is one of the occasions you may want to break the rule due to heightened competition during this period.
More importantly, your target customers most likely won't mind it if you are able to come up with a compelling reason. At the same time, you can start kicking off your campaign on other platforms. 
It's highly recommended to leverage social media to promote your BFCM deals. Your checklist could be: 
Post a picture or a video to your profile on social media encouraging people to visit your BFCM page. 

Include a link to the BFCM landing page in your social bio so that people can quickly find it. 

Regularly update your Instagram or Facebook Story to let fans know that you're having a Black Friday promotion. 

Changing your cover photo to highlight your Black Friday campaign as well since it is the first thing people see when they visit your social media page.
On your website, popups or other types of banners could help you spread your campaigns to as many visitors as possible. These pop-ups should be stunning and responsive to draw attention, and they need to show up at key moments like when customers are about to leave without making any purchase. 
7 days countdown:

 Last-minute checkup!    
At this point, you should be checking if everything is working fine. Again, you can send some announcements to your customers through Black Friday emails or other channels but this time, you need to convey a better sense of urgency to get them more aware of your campaign.
Fortunately, one of the best options for increasing the visibility of your campaign is to run Facebook and Google Ads. Try conducting some keyword analysis (using Ahrefs or Semrush) and running some short-term advertising with search terms like "black friday sale" for your promotions.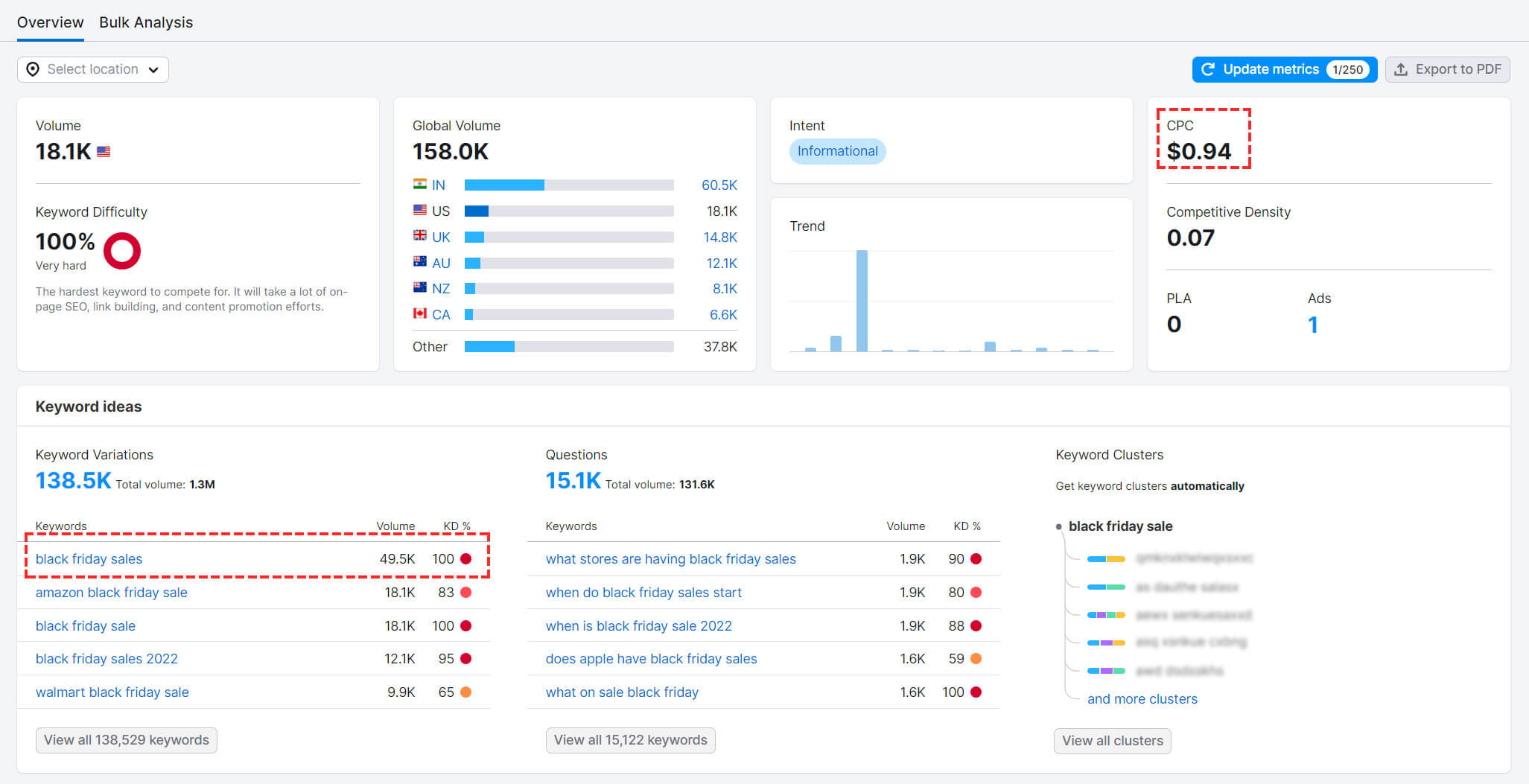 It's BFCM time! Let There Be A Shopping Spree!
The BFCM season is all around the corner. And you want every customer coming to your site to have the best experience ever. Therefore, it is important to keep your eyes on the website all the time so that you can address and fix any customer problems as soon as possible.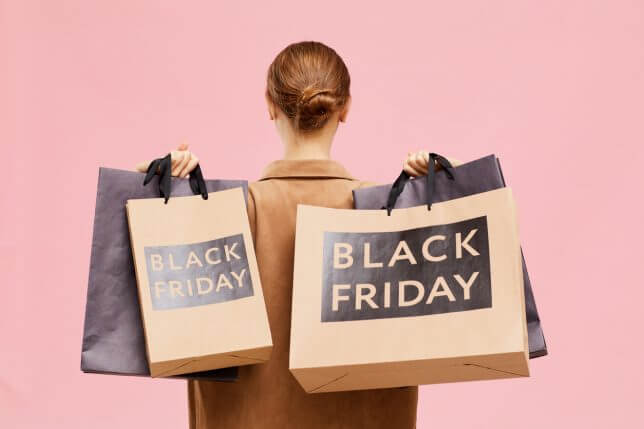 To make it easier, there should be a Live chat that offers instant support to visitors. Searching around for their desired items or solutions to their issues is often time-consuming and frustrating. Without any instant help, in the worst scenario, they will leave and never come back to your site when they can't find the answer they want.
Hence, you need to be always available along their buying journey in your store to help them out and lead them to the final stage of their journey. 
Beware Of The Unexpected During BFCM
If you are at this stage, you definitely prepare well for your BFCM campaign. However, problems during this occasion are inevitable! Here are some of the problems you may encounter. 
1. Lagged or even timed-out website 
During this occasion, your website can be flooded with people visiting. It is obviously a good sign but, on the other hand, it can cause the website to be lagged or even timed out. Customers cannot access the website, load the product page or do anything on your page.  Therefore, it's best to have a developer to stand by and take action whenever issues arise.
2. Payments errors 
This issue can be attributed to both customers and merchants. For customers, they may enter the wrong information or their bank service does not support the selected payment methods. Meanwhile, the checkout page can crash due to different technical problems.
3. Out of stock
Merchants will normally get into this situation as we've just mentioned above. Maybe, the sales are beyond their expectation or they run into trouble managing inventory, and the supply is halted for a while. 
To avoid this tragedy, you should do some calculations based on the number of sales you got last year and prepare sufficient stock. In case there's a product that you believe could be a best seller for this year, you have to double or triple the stock for that specific product.
4. Ready to act fast!
No matter which problems you will be facing, it is always a must to act as fast as possible to solve the problems and get your website back on track. Yet, prevention is better than cure. So, after you finish reading this, you'd better have yourself a backup plan or prepare some solutions for any hard situation you may encounter on that sales day.
The rush for BFCM is over. What's next?
It is fantastic because the BFCM occasion allows you to make a lot of sales. However, a customer's worth to your brand increases with time. Your post-BFCM strategy would be to convert those one-time buyers into devoted, lifelong clients. 
1. Send review request email for customer retention
After 3 days or 1 week of the sales day, you can send emails to customers who have purchased from you for product feedback. This is not only a method to gain insights but also a form of after-sales service that you can use to take care of customers and impress them with a positive image. 
By making the effort to get in touch with customers, you give the impression that your brand genuinely values their purchase and is dedicated to offering a pleasant customer experience.
You can always rely on Avada Email Marketing to prepare such review request emails. With tons of professional pre-built templates at your disposal, you can create stunning emails that truly reach your customers' hearts for any campaign.
2. Analyze your BFCM campaign performance
It is necessary to reflect on your BFCM campaign performance after the occasion ends. You can gather data about your customers, sales, and turnover during the campaign to help you plan and run a better BFCM campaign in the future.
Big brands usually have a team to conduct this task for them but for small businesses and individuals, you may be struggling a lot to find what you need and how to collect them, let alone how to break them down.
That's when you can turn to TrueProfit – a tool that will track and analyze the value of each order and offer you the Profit and Loss Report of your Black Friday campaigns precisely. Besides, you can easily obtain information on all types of costs so that you will be able to calculate your revenue and profit.
3. Turn one-time buyers into loyal customers
In the end, you can send a quick thank-you email with a coupon for the next purchase to your customers who previously bought from you. This effort is focused on convincing them to return to your brand in the future and turn them into your loyal customers.
Ready, set, and prepare for BFCM!
And that's all for our BFCM checklist for 2023.
The year's greatest retail event is about to begin. Although it is anticipated that online holiday sales will skyrocket, there is no assurance that your website will benefit. 
Therefore, you need a solid strategy that accounts for everything, including mobile site performance and speed, multichannel promotions, shipping, and backup plans for stockouts and unforeseen problems.
Overall, we wish you success in making your store as profitable as possible for this year's shopping season.