Whether you are running an online or offline business, you will probably know about one of the biggest holidays for sellers and buyers, which is BFCM (Black Friday/Cyber Monday).
According to Shopify, one of the most popular eCommerce platforms for online retailers, last-year total global sales on the Black Friday/Cyber Monday holidays was $6.3 billion, an increase of 23% when compared to the year 2020. (Source)
Therefore, when the holiday comes back as a miracle to help your products reach more customers and boost sales, you may want better preparation for the BFCM ads.
In this blog, we will show you some amazing strategies for BFCM ads to promote your online store.
The best strategies for your BFCM ads campaign
As we all know, BFCM is the biggest holiday season that goes all the way from the end of October to the end of November. And you can even extend this shopping season to Christmas if you are doing well with your marketing campaign, letting everyone know about your business. Therefore, you will want the top strategies to run your BFCM ads campaign effectively.
Here are the strategies that you can utilize to promote your online store to the very last day of 2022, and even the first days of 2023!
1. Launch a campaign for BFCM email marketing
If you want to differentiate your website from others during BFCM ads, you should use email marketing. That's because email marketing is considered to contribute 32.4% of the total revenue in 2021's BFCM ads. 
Besides, you should divide an email marketing campaign into numerous phases for the best results.
 

Pre-BFCM campaign

: You would inform your customers about the upcoming sales. In addition, you may also send emails containing a countdown to BFCM ads.

During the BFCM ads

: You can give a special offer to a customer who made a purchase on your website. 
Furthermore, you can send reminders for abandoned carts and motivate shoppers to finish their purchases. Employing timed countdowns or scarcity can encourage sales as well.
This also belongs to the BFCM Checklist for what you need to prepare for this holiday season. Check it out!
2. Take advantage of social media and pixels
If you tend to run your BFCM ads campaign on multiple social media platforms, which you should, you will want to run effective ads and follow your visitors' activities.
Social media is undeniably one of the greatest marketing channels for this BFCM season.  With customers browsing on Facebook, TikTok, and Google for hours, you will definitely want your products to catch their attention and lure them to your online store. And there are pixels to help you keep track of a visitor's journey from clicking your ads on social media to the moment they complete a purchase.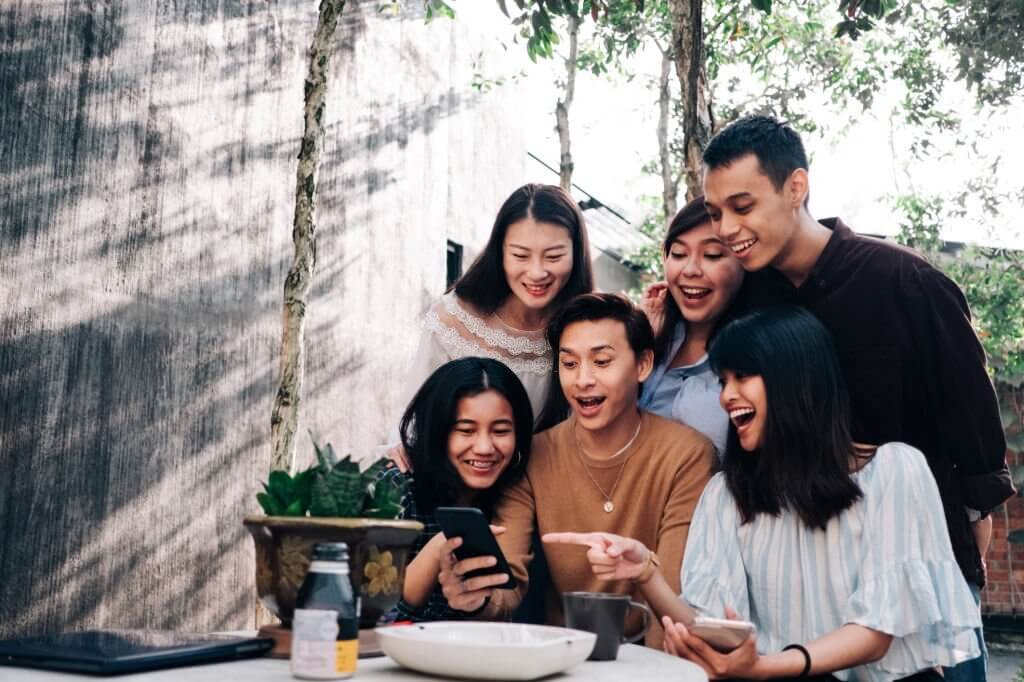 With pixels, you can have all the data you need to improve your store's shopping experience and try to convert more sales. However, it also means that you will have to manage EVERY pixel from all platforms that you are running ads on.
But fear not, you can use OnePixel to easily add pixels without any coding and manage all pixels in one place. All to help you make better decisions, improve ROAS (Return on Ad Spend), and eventually, boost sales!
Create, add, and manage your pixels with ease!

Keep track of your customer's journey & Evaluate your ad performance on social media. Try OnePixel
3. Rescue abandoned carts
As mentioned above, you can find ways to rescue the uncompleted shopping carts on your website during the BFCM ads campaign.
Cart abandonment is the circumstance when a potential consumer adds products to their cart but doesn't finish their purchase due to a lack of incentives or expensive delivery.
Hence, you can solve this issue by using BFCM ads. These advertisements frequently include special discounts, free shipping, and other incentives to motivate potential customers to complete their orders.
Otherwise, you can send your clients a creative abandoned cart email template with an eye-catching subject line.
Finally, add an impressive CTA to your BFCM campaigns to encourage them to take action.
4. Offer free gifts and special vouchers
Giving loyal clients special vouchers or free presents with orders is crucial during BFCM ads campaigns. The purpose is to make your consumers feel a little bit special as loyal members of your brand because they have transacted with you several times. Thus, it will encourage them to visit your website again.
However, how the vouchers are made during the BFCM ads campaign is also an important factor. 
Particularly, gift cards should be created with a Black Friday or Cyber Monday theme to make them more seasonal. Additionally, the use of electronic gift cards is growing in popularity as it gives people greater convenience when shopping online.
5. Take advantage of the scarcity
In general, your clients prefer to compare your costs with those of your rivals during BFCM and look for better deals on other e-commerce sites. Therefore, reminding your customers that the special deals from your store won't last long is an effective way to urge them to buy.
The tip here is that you can use countdown timers on your homepage and product pages. Hence, your customers will know that this offer with the best price will not be accessible at other times of the day.
Additionally, you can state that a particular product has a limited quantity to encourage clients' desire to purchase things.
6. Create a bundle of the products you want to promote
One of the best methods to increase customer value and your store's average order value is to bundle products. Especially in the BFCM ads campaign, these bundles become more enticing than ever.
In particular, you can begin this strategy with a mystery package. It may contain some of your best-selling products and a significant discount for customers who are willing to buy a large number of items at once.
To be more intriguing, you can put some of the items in the bundle in the "mystery box," and you will unveil them day by day during BFCM ads campaigns. As a result, your customers may be curious about today's offers, and you can retain more traffic to your website.
7. Build a referral program
A referral program is a fantastic, affordable, and efficient word-of-mouth method for growing your clientele. It helps you retain existing clients in addition to bringing in new ones to your business. 
For the best results, you should run a short-term referral campaign for BFCM ads in which both the referrer and the referee can get interesting rewards, like a special offer for the next order. It can be promoted via email campaigns or social media, which has a high speed of sharing news and information.
Moreover, you can create a special website just for referrals. Then, your target audience will receive an exclusive referral link directed to this website.
8. Optimize your website for mobile
According to mobile eCommerce statistics in 2022, 79% of smartphone owners have used their mobiles to make online transactions. It's more convenient, and they can purchase a product whenever they want.
Therefore, online retailers must improve their website's mobile friendliness due to the rising demand for mobile online shopping.
These are some ways to improve your store's mobile-friendly features.
Utilize

Google Mobile-Friendly Test

to examine your mobile-rich results.

Customize

pop-ups

.

Choose

responsive

themes and plugins.

Select a

trustworthy

web hosting company.

Speed up your website. Here we recommend you use

Swift

by

OneCommerce

. With this app, you can optimize your Shopify site speed at a reasonable cost and improve users' experience on

both PC and mobile versions

.
Ready your website on mobile for BFCM

Leverage your online store for the biggest shopping spree of the year!

Speed it up
A website's navigation is made up of many user interface elements that make it easier to find specific features and content. Therefore, it's significantly important for your BFCM ads as users can quickly understand and access any promos or deals available on your website. 
Moreover, great website navigation can support you in finding products in a logical order. 
For better website navigation before running your BFCM ads, you should:
Put categorization and subcategories in order.

List a product or subcategory under many parent categories.

Use

mega menus

for your large-scale inventories.

Only add the most crucial links and data-based information to the header.
10. Design a Black Friday homepage
You should include a Black Friday homepage in your overall BFCM ads. It will show that you've really carefully planned marketing strategies and are ready to succeed in new BFCM promotion campaigns.
Moreover, you will need to redesign your website for Black Friday/Cyber Monday so that customers can know exactly what you will be offering them.
Final thoughts
All in all, there are several ways you can use to promote your products in all of the BFCM ads. You should depend on your company's characteristics and requirements to pick some suitable ones to boost sales and increase customer loyalty.
With these interesting strategies, we hope that you can successfully run your ad campaign for BFCM and increase sales during this holiday season.