Your Shopify visual storefront can be a deal maker or breaker. Thus, to convert your website visitors into leads and sales, you need a professional website that gets your potential customers hooked.
Unfortunately, despite Shopify's great themes, they're not fully customizable and you need a page builder to enhance your web store. That's why we've tested and compiled the 13 best Shopify page builder apps to recommend for you!
💡 Check out other best Shopify apps: 
Rating: 4.9 (7785+)
Pricing: Free plan available | $24 – $199/month
PageFly stands out as a premier Shopify page builder app, empowering you to craft stunning and high-performing pages for your online store effortlessly. With its intuitive drag-and-drop editor, you can elevate your store's design without any coding knowledge.
Whether you prefer starting from a template or building from scratch, PageFly provides a vast library of elements to bring your creative vision to life. From first-time store owners to growing merchants and expert agencies, PageFly caters to all, offering a user-friendly platform designed to meet your business goals.
PageFly's highlight features:
Create captivating Shopify landing pages using PageFly's pre-designed templates or build custom splash pages that reflect your brand's identity.
Enjoy unwavering page speed and SEO-friendly pages, ensuring optimal performance while driving organic traffic to your site.
Maximize conversions with the drag-and-drop builder and lead capture features, enabling you to create compelling call-to-actions and capture valuable leads.
Upgrade your Shopify theme with PageFly's flexible design options, allowing you to customize every aspect of your store's visuals and functionality.
Ensure a seamless experience across devices with PageFly's responsiveness, optimizing your pages for mobile and tablet displays and customizing them for each screen size individually.
Rating: 4.9 (3,050+)
Pricing: Free plan available | $29/month – $199/month
GemPages offers a powerful visual editor that allows you to build, customize, and optimize your Shopify store for better conversion rates. With its code-free approach, GemPages empowers you to bring your vision to life using a versatile Drag & Drop Editor.
Whether you need to create a stunning home page, product page, collection page, FAQ page, blog posts, or high-performing landing pages, GemPages covers you with its extensive template library.
It goes beyond aesthetics by providing conversion boosters like countdown timers and stock counters to turn visits into sales. The app also ensures a seamless mobile experience with its mobile-friendly templates and built-in loading speed optimizations.
With GemPages, you can automate content updates, efficiently build pages, and enjoy advanced customization options like animations and flow actions. It's your all-in-one solution, conveniently presented on a visual canvas.
GemPages's highlight features:
Support for all page types: Home, Product, Collection, FAQ, Blog Posts, and Landing Pages.
A vast collection of stunning, mobile-friendly templates that seamlessly integrate with the latest Shopify themes.
Conversion-driven elements create a sense of urgency and utilize FOMO (Fear Of Missing Out), such as Countdown Timers and Stock Counters.
Advanced customization options for blocks and elements, including animations and flow actions, allow you to create engaging and interactive pages.
Efficient content management with features like Page Scheduling and Template Saving, enabling you to automate updates and build pages more efficiently.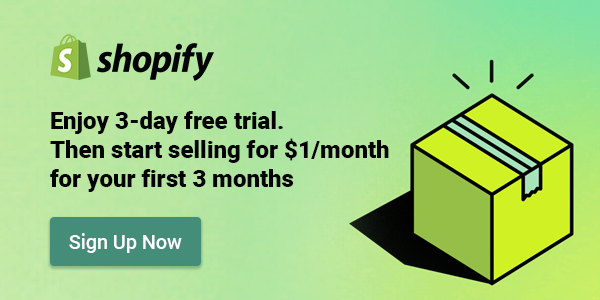 Rating: 4.8 (3090+)
Pricing: $39 – $499/month
Up next, we have Shogun – an outstanding choice to empower you to design various types of pages effortlessly. With its easy-to-use drag-and-drop page editor, you can seamlessly create stunning blogs, product pages, landing pages, and even theme sections without any coding skills required.
Shogun offers a versatile array of features enabling you to unleash your creativity and customize your online store perfectly. Whether you prefer to work with pre-designed templates or desire to craft something entirely unique, Shogun provides a wide range of elements like sliders, videos, countdowns, and product tabs to enhance your designs.
Shogun's highlight features:
Shopify Plus Certified Page Builder, ensuring the reliability and scalability of the app.
Compatibility with various page types such as blogs, products, collections, homepages, and landing pages.
Editable theme sections allow you to change your theme without hassle directly.
Intuitive drag-and-drop layout control, providing precise design capabilities for all page types.
Advanced Plan features like content syncing across multiple stores and user management streamline your workflow and collaboration.
With its impressive features and user-friendly interface, Shogun empowers you to create captivating and highly customizable pages for your Shopify store, making it a top contender among Shopify page builder apps.
Rating: 4.9 (2691+)
Pricing: $14.99/month – $59.99/month
When it comes to building stunning web pages on Shopify, LayoutHub is a game-changer that saves you time and effort in creating your website from scratch. This brilliant app offers a vast library of high-quality layouts carefully crafted by seasoned e-commerce professionals.
With LayoutHub, you can quickly select and customize the perfect layout that suits your needs, allowing you to have a fully functional website up and running in just minutes. The app's user-friendly interface and powerful editor make it accessible to anyone, regardless of technical expertise.
Not only that, LayoutHub is compatible with popular Shopify apps, ensuring seamless integration of additional functionalities. With outstanding performance as a top priority, LayoutHub guarantees fast loading times and an exceptional user experience for your visitors.
LayoutHub's highlight features:
Powerful and user-friendly editor, making website customization a breeze for everyone.
Extensive library of diverse and professional layouts, offering a wide range of options to match your preferences.
Dedicated and professional 24/7 customer support, providing you with assistance whenever you need it.
Compatibility with popular Shopify apps, allowing for seamless integration of additional features.
Exceptional performance optimization, ensuring fast loading times and a smooth user experience.
With LayoutHub, you can effortlessly create stunning web pages that reflect your unique style and captivate your audience, all without the hassle and time-consuming tasks of traditional website building.
Rating: 5.0 (1687+)
Pricing: $19/month – $149/month
It would be a huge mistake to leave out EComposer from this list. Regarding Shopify page builders, EComposer is one of the best options available. With its easy and fast page-building capabilities, you can effortlessly create stunning and highly converting pages.
Even if you're a beginner, you can easily customize pages using the live drag-and-drop editor and the rich library of EComposer elements, options, and templates. Plus, you'll save valuable time and costs by utilizing the built-in extensions that boost sales, eliminating the need for third-party apps.
With EComposer's speed-up tools and optimized codes, you won't have to worry about your store's speed. And if you ever need assistance, their 24/7 live chat support is always ready to help.
EComposer's highlight features:
Build any page type or section you need, from landing pages to homepages and product pages.
Live drag-and-drop page builder for easy customization with instant preview of changes.
An extensive design library that offers various page layouts, section templates, and countless elements.
Built-in add-ons such as Ajax Cart, Color Swatch, Image Optimizer, and Cross-selling to enhance your store's functionality.
Advanced features include Page Analytics, Global Blocks, AI Content Generator, and Lazy load to take your pages to the next level.
With EComposer, you have a powerful tool at your disposal to create visually stunning and high-converting pages, backed by exceptional support and a range of advanced features to optimize your Shopify store.
Rating: 5.0 (76+)
Pricing: Free plan available | Additional charges for premium sections
Section Store is a game-changer regarding page builder apps for Shopify. Unlike traditional options that limit your design choices, Section Store offers a vast section library that empowers you to create a truly unique and customized store.
With this app, you can easily browse through the collection of plug-and-play customizable sections, such as features, testimonials, FAQs, and trust badges, to enhance your website's functionality. The best part is that you can seamlessly add these sections to any theme on your store and customize them directly in Shopify's theme editor, eliminating the need for complicated page-builder apps or expensive developers.
Section Store puts the power in your hands, allowing you to experiment with different sections before committing and ensuring your pages load quickly and efficiently. With new sections continuously added to the library, you'll always have fresh options to keep your store looking modern and engaging.
Section Store's highlight features:
Extensive section library to browse and find the perfect sections for your store.
Add sections to any theme and easily customize them in Shopify's theme editor.
Fair pricing model, where you purchase once and own the sections forever.
Free sections are available for added convenience and cost-effectiveness.
Optimize page speed by replacing slow-loading apps with lightweight sections.
Rating: 5.0 (72+)
Pricing: Free
Given that the list is crowded with big names like PageFly, Shogun, or GemPages, Pagetify is rather a 'newbie.' However, it's the newbie that we highly recommend.
This app gives you all the tools you need to create stunning store pages effortlessly. With its drag-and-drop interface, you can build pages without any coding knowledge, making it user-friendly and accessible for everyone.  The best part is that it's completely free!
Like popular page builder apps like PageFly, GemPages, and Shogun, Pagetify offers over 50 pre-made elements, including slideshow, video banners, hero banners, and parallax effects, allowing you to create visually captivating pages.
But it doesn't stop there. Pagetify also includes sales-driving elements like countdown timers, testimonials, scrolling text, and lazy loading, helping you boost conversions and drive sales. You can seamlessly integrate with popular apps such as Ali Reviews, Judge, Loox, and Klaviyo to enhance your store's functionality.
Pagetify's highlight features:
Powerful live drag-and-drop page builder with over 50 pre-made elements for easy customization.
Professional templates and sections optimized for SEO and fast loading speeds, ensuring an excellent user experience.
Compatibility with all themes, from classic to the latest, and auto-sync capability when switching themes.
Flexible, responsive design that looks great on all devices, supporting custom HTML/Liquid and CSS customization.
Safe revisions feature allows you to save, revert, and reuse blocks, templates, and pages at any time, providing flexibility and ease of use.
Rating: 4.9 (384+)
Pricing: Free plan available | $9/month – $59/month
This list would be incomplete without Tapita – one of the top Shopify page builder apps, offering you a seamless experience creating captivating web pages.
The app provides a vast library of page and element templates with impressive layouts and effects, saving you the time and effort of building pages from scratch. With custom-designed and visually appealing pages, you can effectively convert your audience into loyal customers and establish a strong brand image.
Tapita's highlight features:
Access to over 100 amazing templates, including blog pages, about us sections, and age verification pages.
Widget builder for creating eye-catching popups, promotional bars, and Shopify sections.
AI-generated content from OpenAI/ChatGPT to speed up blog content creation tenfold.
Responsive design ensures your pages look great on desktops, laptops, and mobile devices.
Multi-language support allows you to customize images, sections, and content in different store languages.
Tapita empowers you to build beautiful and functional pages effortlessly, unlocking the potential to engage customers and drive conversions.

Rating: 4.9 (240+)
Pricing: Free plan available | $11.10/month – $149.99/month
Up next, let us introduce you to Beae – another top-tier Shopify page builder app. With Beae, you have the tools to customize pages and areas of your Shopify store that were previously inaccessible.
You no longer need to rely on designers or coders to bring your vision to life. Beae's extensive library of elements and pre-made templates allows you to save on expenses while achieving professional-looking results.
The drag-and-drop page builder, along with the theme, section, and pop-up builders, makes building and customizing faster and easier. Beae also seamlessly integrates with popular third-party apps, ensuring compatibility with your favorite tools.
Beae's highlight features:
Intuitive drag-and-drop page builder for effortless customization.
Optimize your pages for multiple devices and receive SEO suggestions to enhance visibility.
Access a vast collection of 400+ pre-made templates, allowing you to create stunning pages quickly.
Compatible with all Shopify themes, ensuring seamless integration and a consistent brand experience.
Integration with popular third-party apps for expanded functionality and enhanced capabilities.
Rating: 4.8 (1,494+)
Pricing: Free plan available | $35/month – $95/month
Looking to optimize your Shopify store with captivating landing pages? Look no further than Automizely, the all-in-one page builder that helps merchants like you enhance your online presence. With this powerful tool, you can effortlessly create stunning eCommerce pages that engage and convert shoppers, giving them a premium shopping experience.
Whether you want to build pages from scratch or customize existing ones, Automizely offers an intuitive drag-and-drop editor and a wide selection of pre-built templates to suit your needs. Say goodbye to complex coding and hello to seamless customization. In just a few minutes, you can publish professional-looking pages like Product, Home, About Us, Blog, FAQs, and Contact Us.
Automizely Page Builder's highlight features:
Intuitive drag-and-drop editor for quick and easy creation of visually striking eCommerce pages.
Over 30 codeless page elements allow effortless design and editing of new and existing pages.
Pre-built templates library designed specifically for conversions, offering full customization options.
Built-in lazy-loading and SEO settings to optimize page performance and improve search engine visibility.
Comprehensive dashboard providing insightful store data, including visitor analytics and add-to-cart metrics.
Rating: 4.9 (128)
Pricing: $9.95/month – $49/month
When it comes to Shopify page builders, Hypervisual stands out as one of the best options available. Designed with extreme speed and search-engine friendliness in mind, Hypervisual enables you to effortlessly create captivating content for your products, collections, blog posts, pages, and even your homepage.
With this app, you can build pages that load faster than a heartbeat, thanks to automatic image optimization tailored to each visitor's device and browser. This optimization results in loading speeds that are typically twice as fast.
What's more, Hypervisual ensures that all of your page content is indexed by Google, making it SEO-friendly and automatically responsive across all devices without additional effort.
Hypervisual's highlight features
Effortlessly create stunning, custom-designed landing and product pages without the need for coding expertise.
Improve conversion rates by including add-to-cart forms, embedded collections, and videos to engage and entice your visitors.
Stay connected with your audience by utilizing the built-in email opt-in forms, enabling you to build your email list and nurture customer relationships.
Leverage the power of customization with flexible design options, allowing you to create unique and visually appealing content that aligns with your brand.
Benefit from the app's user-friendly interface and intuitive controls, making it accessible to users of all skill levels, from beginners to experienced designers.
Rating: 5.0 (191+)
Pricing: Free plan available | $29/month
Zeno is a standout choice among Shopify page builders, offering various features to take your online store to the next level. With Zeno, you have the power to create visually stunning pages and theme sections that make your store stand out and drive sales.
The app's drag-and-drop functionality makes designing a breeze, even without a technical background. Zeno provides a flexible page editor and a range of built-in mini apps, giving you a comprehensive toolkit to build and optimize your store's design.
Whether you're looking to design landing pages, product pages, collection pages, or theme sections, Zeno has got you covered. With its optimized loading time and responsive design capabilities, your pages will look perfect across all devices.
Zeno's highlight features
Design Landing pages, Product pages, Collection pages, and theme sections effortlessly.
User-friendly interface, perfect for individuals with no technical expertise.
Lightweight and optimized for fast loading times.
Responsive design to ensure your pages look great on any device.
Access to beautiful and high-converting page templates for a quick start.
Rating: 4.9 (13)
Pricing: Free plan available | Additional charges from 60th sections
And last but not least, Kava Sections is one of the most worth-trying Shopify page builders on the Shopify App Store we'd love to bring to the table. With its professionally designed theme sections and intuitive landing page editor, this app offers a seamless and efficient solution for enhancing your store's design without any coding required.
Kava Sections presents a library of meticulously crafted sections that can be easily added to any theme page, enabling you to elevate your conversion rates and differentiate your store from competitors.
With Kava Sections, you can transform the typically time-consuming design and development process into a matter of hours, giving you the flexibility to create store pages that perfectly align with your brand identity.
Kava Sections's highlight features:
Professionally designed sections built with marketing needs in mind, ensuring they effectively capture your customers' attention.
Ready-to-use sections that can be easily added to your pages, improving the overall layout and visual appeal of your theme.
Utilize well-designed sections to highlight your bestsellers, introduce your team and partners, and build trust with your audience.
Customizability that allows you to tailor the sections to match your brand's unique style and aesthetics.
Seamless integration with any theme page, ensuring a smooth and cohesive user experience throughout your website.
Frequently Asked Questions
1. Is Shopify a website builder?
Yes, Shopify is a website builder that allows you to easily build an eCommerce website from scratch. However, to make your e-site to stand out from the crowd, you need a Shopify page builder app.
2. What is a Shopify page builder?
A Shopify page builder is a third-party application that allows you to create and customize web pages on your Shopify store without the need for coding or technical skills.
Most Shopify page builders provide a user-friendly interface and a library of pre-designed elements or templates to simplify the website-building process.
3. Should I use Page Builder for Shopify?
Whether or not to use a Page Builder for Shopify depends on your specific needs and preferences.
If you want more control over the design and layout of your web pages, and you don't have coding experience, a page builder can be a valuable tool.
However, if you're comfortable with coding or prefer more advanced customization options, you may opt for manual coding or hiring a developer.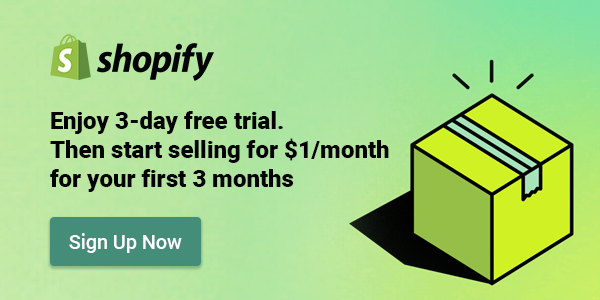 4. How much does Shopify website builder cost?
The cost of a Shopify website builder varies depending on the specific app or tool you choose. Some page builders offer free plans with limited features, while others have premium plans with additional functionalities and advanced customization options.
Final Words
In conclusion, having a powerful and user-friendly Shopify page builder app can make a significant difference in enhancing your online store's visual appeal, functionality, and overall user experience.
And we hope after reading this article, you can find a Shopify page builder that best suits your needs and budget.