Are you so passionate about launching a successful eCommerce website but don't know which one to choose between Shopify vs WooCommerce?
They are both awesome, indeed. While Shopify is all the rage for its ease of use and sublime built-in sales and marketing features, WooCommerce is famous for its flexibility, SEO, and blogging features.
In this article, we will give you a head-to-head comparison of Shopify vs WooCommerce using 9 key factors:
Ease of use
Sales feature
Themes and level of customization
Search engine optimization
Apps and plug-ins
Payment gateways
Costs
Security
Customer support
Shopify vs WooCommerce: Overview
Before we dig down into the details of WooCommerce vs Shopify, let us help you better understand the two most popular eCommerce platforms.
Here's the market share of Shopify, WooCommerce, and other popular eCommerce platforms as of May 2023:
| | | |
| --- | --- | --- |
| Platform | Number of websites | Market share |
| Shopify | 4,124,890 | 16.62% |
| WooCommerce Checkout | 3,227,687 | 13% |
| Wix Stores | 2,196,210 | 8.85% |
| Squarespace Add to Cart | 1,767,852 | 7.12% |
| Ecwid | 907,848 | 3.66% |
Data Source: Built With
Moreover, the data on Google Trends over the past five years also tell us that Shopify has received more attention and interest among merchants than WooCommerce.
However, Shopify's popularity doesn't inherently mean it's better than WooCommerce. In fact,  each platform has its pros and cons, which we'll discuss in more detail below.
💡 Besides WooCommerce, we compared Shopify with other eCommerce platforms as well. So check out some of our insightful articles if you are interested:
A glance at Shopify
Shopify is a hosted eCommerce platform. You pay Shopify a monthly subscription fee (also known as the license fees), and in return, Shopify takes care of hosting your website securely on its server.
You are also given an admin dashboard packed with robust built-in sales features to customize your website, add products, manage orders, and accept payments.
This concept is the same as BigCommerce and several hosted platforms. However, what sets Shopify apart is its ease of use, great native features, and extensive app store with 8000+ apps.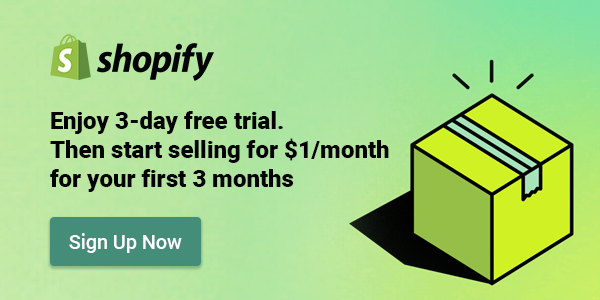 A glance at WooCommerce
Meanwhile, WooCommerce, by nature, is an open-source plug-in built exclusively for WordPress websites. You install the WooCommerce plug-in to your WordPress website to enable eCommerce functionalities like product and inventory management, the ability to accept payments, and more.
Unlike Shopify, ease of use is not one of WooCommerce's fortes. Nevertheless, WooCommerce is loved for its flexibility, sophisticated customizations, and, most importantly, the fantastic SEO and blogging features it inherits from WordPress.
Shopify vs WooCommerce: Quick Comparison
If you are in a hurry, check out the quick comparison we've wrapped below:
Shopify
WooCommerce
Ease of use

Shopify wins

Shopify's beginner-friendly interface, drag-and-drop editor, and extensive app store make it easy for newbies to launch an e-store.
Despite its flexibility, WooCommerce is definitely not well-known as an easy-to-use platform. So this is quite understandable.
Sales features

Shopify wins

The sales feature Shopify offers are diverse: cart recovery, shipping, multi-channel selling, and more.
WooCommerce's sales features are great. But they aren't on par with that of Shopify.
Themes and designs

It's a tie

The Shopify Theme Store has more theme options than the WooCommerce Theme Store.
The WooCommerce themes offer more flexibility and advanced customizations than Shopify themes.
Search engine optimization

WooCommerce wins

Shopify has impressive page speed and easy-to-configure meta titles and meta descriptions.
WooCommerce SEO features left Shopify behind with its advanced SEO capabilities and configurations.
Apps and plug-ins

Shopify wins

Shopify App Store has over 8000 robust apps covering all features, from inventory management and SEO to upselling and more.
The WooCommerce extension store has many extensions and plugins for WooCommerce. But the number is
Payment gateways

WooCommerce wins

WooCommerce's flexibility and extensive payment integrations offer attractive options to customize your payment methods, potentially resulting in significant cost savings.
Shopify supports just as many payment gateways as WooCommerce does. But you'll be charged an extra transaction fee if you choose not to use Shopify Payments.
Costs

WooCommerce wins

Shopify has clear pricing plans, ranging from $39-$399 per month.
The WooCommerce plug-in is free to install. You'll have to pay for the domain, SSL certificate, and hosting fees. But on average, it's still more affordable than Shopify.
Security

Shopify wins

With built-in SSL and automatic PCI-DSS compliance, Shopify handles your store's security behind the scene without you having to worry about it.
WooCommerce does not natively and automatically provide SSL and PCI-DSS compliance. You have to set them up yourself.
Customer support

Shopify wins

Shopify support is diverse. You can reach Shopify staff via email, live chat, or book a phone call. They will help you with any issue you run into while running your Shopify store.
WooCommerce has multiple support channels too. However, what is limited is their scope of support. WooCommerce only covers issues related to the WooCommerce plugin. Other issues, such as hosting or security, are on you.
What will you choose?
Team Shopify!
Team WooCommerce!
If you want a more visual comparison between the two, we have a full video about it.
Shopify vs WooCommerce: Detailed Comparison
Now let's delve into the article's 'main course' – an unbiased comparison of Shopify vs WooCommerce in ten key factors. Which will come out on top and be crowned the best eCommerce platform? Let's find out!
1. Ease of use
When running an online store, you should opt for the one that lets you focus on what you do best: testing new products, handling fulfillment, running ad campaigns, etc., rather than spending hours after hours navigating complex systems.
Hence, that makes ease of use the first factor we will examine in this Shopify vs WooCommerce comparison.
1.1. Shopify's ease of use
Let's start with Shopify. Shopify is well-known for its user-friendly interface and intuitive setup. Its drag-and-drop functionality makes it a breeze to customize your online store, even with limited technical expertise.
The incredible thing about Shopify is that the platform will handle hosting, security, and updates behind the scene. Thus, you don't have to worry about those technical aspects.
Plus, with its extensive app store, you can easily enhance your store's functionality with various apps spanning all possible features. (we'll discuss this later)
1.2. WooCommerce's ease of use
Conversely, WooCommerce requires a bit more technical know-how to set up and manage your online store. Not to mention that you will need to deal with aspects like hosting, security, and updates yourself. This can be quite time-consuming and daunting if you are not familiar with the WordPress user interface.
Although WooCommerce provides flexibility in terms of customization and control, it may not be the best option if you're looking for a straightforward and hassle-free option to quickly launch your store.
🎉 Final Verdict: Shopify Wins

Shopify triumphs WooCommerce dominantly regarding ease of use. Shopify's beginner-friendly interface, drag-and-drop editor, and extensive app store make setting up and launching your store a breeze.

So, if you're looking for a platform that allows you to quickly set up and manage your online store without getting bogged down by technical complexities, Shopify is the way to go.
2. Sales features
Since you want to launch an eCommerce platform where you can boost sales and make profits, the platform's sales features should be a top factor to consider.
So next up, let's compare Shopify and WooCommerce against each other regarding built-in sales features.
2.1. Shopify's sales features
When you pay a monthly subscription fee to host your website on Shopify's server, you're given an admin dashboard packed with all the powerful built-in features you need to set up, launch and run your online store effectively.
To name a few, here are some of the best sales features that come natively with Shopify (even with its most basic plan – Basic).
Abandoned cart recovery email: the fact that customers add to carts and then leave without finishing payments has always been a pain for online merchants. And with Shopify Email app integration (for free), you can send emails to recover the visitors who added your products to cart whout checking out. The best part is they don't have to enter their credit card and shipping information again.
Shipping: Shopify partners with big shipping companies like DHL Express, UPS, USPS, and Canada Post. So if you live in the countries where these shipping companies are, you don't have to worry about finding your own courier.
Multi-channel selling: With Shopify, you can easily add third-party apps and sync your products to other sales channels like Facebook, Google, Amazon, Etsy, etc. for free.
2.2. WooCommerce's sales features
Unlike Shopify, WooCommerce doesn't come with a lot of fantastic sales features like cart abandonment recovery email.
Plus, unlike Shopify, if you want to connect your WooCommerce store with other platforms, you will have to pay $79 per channel you connect to (except Facebook). With Shopify, this is free.
Having said that, here are a few sales features of WooCommerce that we think you will love:
WooCommerce inherits its powerful blogging features from WordPress. So if you love to blog, WooCommerce's blogging functionalities won't let you down.
You can easily customize your store from the homepage to the collection page and the buy button on the product pages.
You can even embed your WooCommerce products onto any page on your WooCommerce website.
🎉 Final Verdict: Shopify triumphs WooCommerce convincingly with its powerful sales features.
3. Themes and level of customization
Since your website is the first thing your potential customers see and form their first impression of you, next, we will compare Shopify vs WooCommerce in terms of their themes and customization options.
Note: you can find Shopify and WooCommerce themes on ThemeForest or Envato. However, in this section, we'll only look at the official theme market of the two platforms, where the themes' quality is more under control by the platforms' staff.
3.1. Shopify's themes and level of customization
The Shopify Theme Store is diverse, with 135+ themes, including 12 free ones. The awesome thing about the Shopify Theme Store is that you can find any theme that best suits your store's niche, product catalog, and specific feature needs.
You can easily pick a theme and customize it using the Shopify drag-and-drop editor (as shown above in the ease of use section). However, it should be well-noted that though Shopify themes are easy to customize, they are not fully customizable.
If you want to add an out-of-the-box feature to your selected theme, you will need to code. And sometimes, you can't since some specific themes have specific restrictions over what you can customize.
So for advanced customization that the theme developers don't offer, you have to get a page builder, which might add some extra bucks to your budget.
3.2. WooCommerce's themes and level of customization
If Shopify has the Shopify Theme Store, WooCommerce has the WooCommerce Theme Store. Some would analyze the WooCommerce themes via the WordPress Theme Store since WooCommerce is a WordPress plug-in.
But, from our experience, though the WordPress theme store is extensive, they cater to website needs in general (wedding website, booking website, music website), not solely for eCommerce purposes. Hence, choosing the themes on WooCommerce Theme Store would be best.
Back to the main point, the WooCommerce Theme Store has 68 themes, including 3 free ones. Regarding the variety of themes, in general, and free themes, in particular, WooCommerce Theme Store is behind Shopify Theme Store.
However, most of the themes on the WooCommerce theme store are responsive and equipped with great sales functionalities. Plus, in terms of customization, WooCommerce themes are fully customizable.
This means you can have complete control over your WooCommerce web store if you can code, though you can add a plug-in to make the work easier.
🎉 Final Verdict: It's a tie. Shopify beats WooCommerce in terms of the number of themes. WooCommerce overshadows Shopify with its unlimited customization possibilities.
4. Search engine optimization (SEO)
With the remarkably rising ad cost, optimizing your websites for search engines is a must, not a plus, if you want to survive and thrive in the long run.
An SEO-friendly website will help you attract more organic traffic, which you can convert into sales without constantly pouring money into paid ad campaigns. And that makes the SEO capabilities of Shopify vs WooCommerce a key factor we'll examine today.
4.1. Shopify
Shopify is a great eCommerce platform for SEO. One of Shopify's most worth-mentioning SEO capabilities is its fast page speed. Since Google confirmed that page speed is a ranking factor, running a Shopify store isn't a bad idea if you want a fast-loading website.
In terms of SEO customizations, you can customize your Shopify pages' meta titles and descriptions without the technical hassle. This includes the homepage, collection page, product detail pages, or any page on your Shopify store.
However, Shopify SEO features are still limited compared to WooCommerce. To name a few, though Shopify's URL structure is clean, you cannot change it. This is a nuisance if you want to have more control over your URL.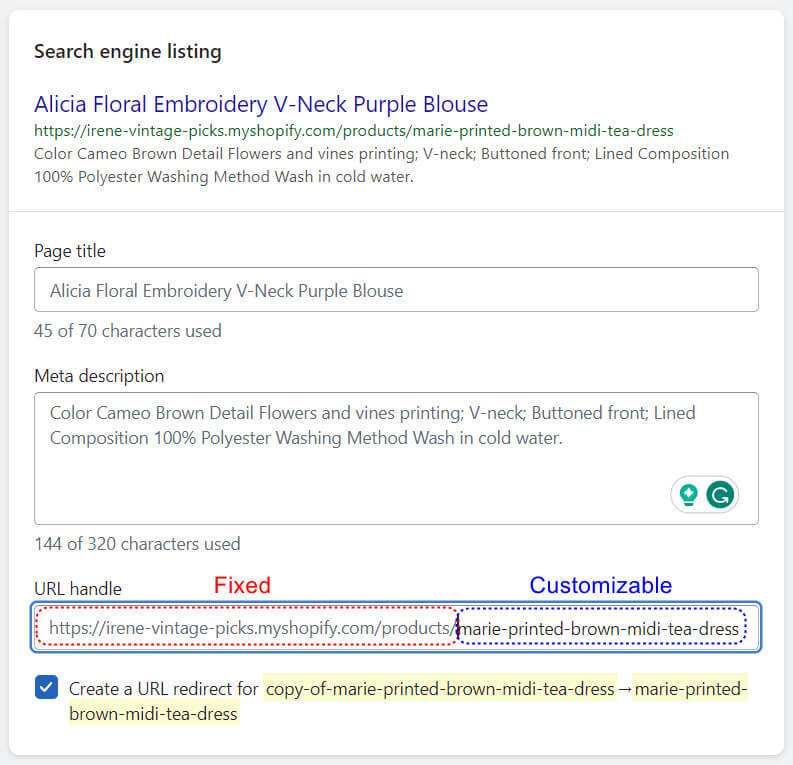 Shopify lets you customize meta titles and descriptions easily. However, the URL by default can't be changed
In addition, despite the fact that Shopify has built-in blogging features, they don't even come close to the robust blogging features from WooCommerce. But if blogging isn't the first thing you think of when running an online store, Shopify blogging features are more than enough for most merchants.
4.2. WooCommerce
On the other hand, WooCommerce, being built on WordPress, inherits the advanced SEO capabilities of the WordPress platform. This means that WooCommerce offers more robust SEO options compared to Shopify.
With WordPress, you have greater control over customizing meta titles and descriptions for each page or product, allowing you to craft unique and keyword-rich snippets that can improve your search engine visibility.
Furthermore, WooCommerce allows extensive URL customization, giving you the flexibility to create SEO-friendly permalinks that include relevant keywords and accurately describe your content.
Lastly, with the WordPress blogging features integrated into WooCommerce, you can access a powerful content management system to create and publish engaging blog posts that contribute to your overall SEO strategy.
WooCommerce only loses over Shopify for its page speed. However, this can be optimized by utilizing various plugins and optimization techniques in the WordPress ecosystem.
🎉 Final Verdict: WooCommerce wins!
Obviously, if SEO is your top priority, WooCommerce should be your top choice. The WordPress plug-in completely wins over Shopify with its extensive SEO capabilities and incredible SEO plug-ins.
💡 Hey there! Besides the basic SEO features mentioned above, SEO is more sophisticated. It also involves XML sitemap, 301 redirects, and many more.

So, for greater details about Shopify vs WooCommerce's SEO features, check out our article Shopify SEO vs WordPress SEO: Which One Is Better?
5. Apps and plug-ins
No matter how awesome the native features of an eCommerce platform are, you need third-party app integrations to fuel your store growth and scale up your online business.
That's why in this head-to-head comparison between Shopify vs WooCommerce, apps, and plugins are the next topic we'll discuss in length.
5.1. Shopify
With over 8,000 powerful applications spanning all possible features, from product review, store translation, upselling, and product feed management, Shopify App Store is much more extensive than any eCommerce platform, including WooCommerce.
💬 If you wanna know which Shopify apps are budget-friendly and rich in features to help you get started, you might love this: 10+ Best Free Shopify Apps to Fuel Your Store Growth.
5.2. WooCommerce
The WooCommerce Extension Store, by contrast, only has over 600 eCommerce extensions for you to choose from. Though this number isn't small, compared to the extensive Shopify App Store, WooCommerce Extension Store is defeated.
Note: it is the WordPress plugin store that is extensive. However, not all WordPress plugins are built for eCommerce purposes and compatible with WooCommerce.
🎉Final Verdict: Shopify beats WooCommerce regarding the app and plug-in integration. The WooCommerce extension store is great, but the Shopify App Store wins dominantly in numbers.
6. Payment gateways and transaction fees
If you want to launch and run a successful e-store, make sure you provide your customers with as many payment options as possible while keeping your transaction fees in check.
Therefore, let's continue our Shopify vs WooCommerce battle by comparing the two platforms' supported payment gateways and transaction fees.
6.1. Shopify's payment gateway and transaction fees
Shopify offers a wide range of payment gateways, including its own payment solution called Shopify Payments. Shopify Payments doesn't have any transaction fees apart from the credit card fees, which start from 2.9% + 30¢ for the basic plan and get lower for higher-tier plans.
However, if you are not residing in the countries where Shopify Payments are supported, you must use third-party gateways. And Shopify charges you an extra 2% transaction fee for not using Shopify Payments.
To reduce this fee to 0.5%, you must subscribe to the Advanced Shopify plan, which costs $399 per month.
6.2. WooCommerce's payment gateway and transaction fees
WooCommerce, meanwhile, offers PayPal and Stripe payments by default and even has its own solution called WooCommerce Payments like Shopify Payments.
Like Shopify, WooCommerce supports various third-party payment providers like Authorize.net, Amazon Pay, Square, Alipay, etc.
One notable advantage of WooCommerce is its support for regional and lesser-known payment services, as it allows any payments company to create add-ons and integrate with the platform.
The best part is that if you choose not to use WooCommerce Payments, WooCommerce doesn't charge you any extra fee like Shopify does. You'll only be subject to transaction fees imposed by your chosen payment gateway or bank.
This flexibility is a significant cost-saving advantage, especially if you prefer having your own merchant account and utilizing a third-party gateway.
🎉 Final Verdict: WooCommerce wins

WooCommerce's flexibility and wide range of payment integrations make it an attractive option, allowing you to tailor your payment methods to your specific needs while potentially saving you a significant amount of money.
7. Costs
Now that we've nearly put all things together – themes, plug-ins, transaction fees, let's explore one of the most important when choosing your eCommerce platform – costs.
7.1. Shopify's costs
Shopify offers an easy way to start your online store with plans ranging from $39 to $399 per month. These plans include web hosting and an SSL certificate, but you'll have a Shopify-branded subdomain unless you purchase your own domain separately. (e.g: https://your-store-name.myshopify.com/)
The basic plan provides enough features to set up a new store, but as your business grows, additional costs for third-party tools and add-ons will start adding up.
Payments also impact your costs, with Shopify Payments charging 2.9% + 30 cents per transaction. If you opt for third-party gateways, a flat fee of 2.0% applies. The Shopify Advanced plan at $399 per month reduces this fee to 0.5%.
There's also a Shopify Starter Plan available at $7.00/month, which allows you to add buy buttons to any site or use Shopify POS for in-person sales.
7.2. WooCommerce's costs
As WooCommerce is an open-source eCommerce plugin for self-hosted WordPress websites, you don't have to pay for licensed fees like Shopify. Instead, to start a WooCommerce store, you'll need a domain name, SSL certificate, and WordPress hosting account.
Typically, these costs amount to $14.99/year for the domain, $69.99 for the SSL certificate, and around $7.99/month for hosting. However, specialized WooCommerce hosting plans from providers like Bluehost can significantly reduce these expenses.
For instance, with Bluehost's exclusive offer, you can launch your online store for as low as $2.75/month, including a free domain name and SSL certificate. Unlike Shopify, WooCommerce doesn't charge a percentage fee on transactions.
While WooCommerce's initial setup cost is lower than Shopify, keep in mind that additional expenses may arise as you purchase paid extensions and your hosting needs grow.
🎉 Final Verdict: WooCommerce wins

On average, WooCommerce is a more cost-effective solution compared to Shopify.
8. Security
When it comes to the security of your eCommerce website, it's crucial to prioritize high-level protection, especially if you're running an online store where customers trust you with their personal information and payment details.
Hence, let's take a closer look at the security features of two popular platforms: Shopify and WooCommerce.
8.1. Shopify
With Shopify, you can rest easy knowing that security is taken care of. As a hosted platform, Shopify handles security breaches and ensures your site remains safe from hackers. Shopify comes with a built-in SSL certificate, which is responsible for safeguarding your website and preventing cyber criminals from tampering with personal information.
You'll notice the little padlock icon next to your URL, indicating the secure connection. Having an SSL certificate not only ensures the security of customers' payments and personal data but also benefits your store's SEO and instills confidence in potential buyers.
In terms of PCI-DSS compliance, Shopify once again shines. It is fully compliant with the Payment Card Industry Data Security Standard, which ensures that your website meets legal requirements for accepting credit card payments securely. With Shopify, you can start processing credit and debit card payments from day one without additional setup or worries.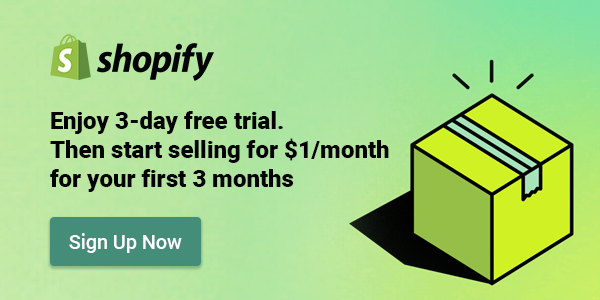 8.2. WooCommerce
On the other hand, WooCommerce, which operates within the WordPress framework, is self-hosted. While this offers flexibility, it also means that the actual plugin doesn't provide built-in security features.
As a result, you'll need to handle security measures on your own or through your hosting provider. Obtaining an SSL certificate for your WooCommerce site is your responsibility, but many hosting providers, like Bluehost, offer free SSL certificates as part of their hosting plans.
Unlike Shopify, WooCommerce does not automatically provide PCI-DSS compliance. So, again, It's on you to make sure your WooCommerce setup meets the necessary regulations for accepting credit card payments securely.
🎉 Final Verdict: Shopify wins

Shopify offers the advantage of better security features out of the box. With built-in SSL and automatic PCI-DSS compliance, Shopify takes care of your store's security needs, allowing you to focus on running your business and providing a safe shopping experience for your customers.
9. Customer support
No matter how easy to use a platform can be, you will inevitably encounter dozens of technical hassles that you can't resolve on your own. Thus, the last (but not least) factor we'll examine in this WooCommerce vs Shopify comparison is the customer support that the two platforms offer.
9.1. Shopify
Starting with Shopify, as a fully hosted platform, they have complete control over their software and possess in-depth knowledge of their platform. This advantage is reflected in their 24/7 customer support available through live chat, phone, email, and even Twitter.
Whether you prefer real-time assistance or asynchronous communication, Shopify has got you covered. Additionally, they offer a wealth of self-help resources such as comprehensive documentation, how-to guides, a knowledge base, video tutorials, and forums.
Should you require extra assistance or integration with third-party solutions, Shopify maintains a directory of Shopify Experts that you can hire.
9.2. WooCommerce
Moving on to WooCommerce, the world's most popular eCommerce platform, you'll find a multitude of support options at your disposal. The official WooCommerce website provides extensive documentation, tutorials, and guides, enabling you to find answers and troubleshoot on your own.
Moreover, there are support forums where you can seek help from the WooCommerce support team, as well as other experienced users and experts. Recently, they have also introduced 24/7 chat support for customers who purchase premium extensions or themes from WooCommerce.com.
However, it's important to note that as a self-hosted platform, WooCommerce's support scope differs. While they offer assistance with their own products, any issues related to your server should be addressed by your hosting provider.
Furthermore, support for third-party WordPress themes and extensions lies with their respective developers, who are responsible for answering support queries.
🎉 Final Verdict: Shopify wins

Given these options, Shopify emerges as the winner in terms of customer support. Their round-the-clock availability, diverse communication channels, and comprehensive resources make it convenient for you to get the assistance you need.
Shopify vs WooCommerce: Pros and Cons
Now that we've just gone through the head-to-head comparison between the two most popular eCommerce platforms, let us wrap the pros and cons of Shopify vs WooCommerce for your sake!
Shopify vs WooCommerce
Pros
Cons
Shopify

is for you if you want to quickly launch your eCommerce website without the hassle (of hosing, security, finding courier, etc.)

Shopify and everything built around it is beginner-friendly at its finest
Powerful sales features that come natively, especially Shopify's partnership with big shipping companies
Thanks to Shopify's server infrastructure, you'll have a fast-loading site
Shopify has extensive App Store (8k+ apps) that is still growing in number
Security is 100% handled by Shopify
Shopify has top-notch customer support

If you don't use Shopify Payments, you're charged an extra 2% transaction fees. This is a bit irrational given that Shopify Payments are only supported in some specific regions
Shopify doesn't have advanced SEO features. Instead, you'll need apps.
On average, Shopify can get a bit pricey if you don't keep your budget at bay

WooCommerce

Is for you if you're comfortable with technical stuff and want unlimited customization and control over your e-store and want an affordable solution.

WooCommerce has extensive payment gateways. And they don't charge transaction fees like Shopify if you don't use WooCommerce Payments
Inheriting from WordPress' limited SEO features, WooCommerce has more powerful SEO capabilities than any eCommerce platform
WooCommerce is free to install. Though you have to pay for a domain, hosting, and security, it's still affordable than Shopify
WooCommerce plug-ins and themes are not as great as Shopify. But the variety is still impressive and more than enough for most merchants

WooCommerce might require a rather steep learning curve since it's not an easy-to-use platform
The sales features WooCommerce offers are quite basic. You'll have to rely heavily on plug-ins.
WooCommerce doesn't take care of SSL and PCI-DSS compliance like Shopify
WooCommerce support team is great. But the support scope is rather limited.
Shopify vs WooCommerce: Which One Would You Choose?
All in all, being a hosted eCommerce platform, Shopify will give you utter convenience and ease of use when using the platform. However, it's rather limited in terms of advanced customizations. WooCommerce, by contrast, is a self-hosted plug-in built for WordPress. So it will give you more flexibility, but this will come at a cost of a steep learning curve.
It's hard to say whether Shopify vs WooCommerce wins. This is because, at the end of the day, it depends on your demand, technical skills, and budget.
And we hope after reading this article, you can choose the platform that best suits you whether it's Shopify vs WooCommerce.