Are you looking to become a Shopify expert or are you planning to hire one? With the eCommerce industry exploding, there is an opportunity for anyone with the right knowledge and skills to become an expert in this field.
However, it is important to understand that becoming an expert requires dedication, hard work, and the ability to stay ahead of the game, more than simply understanding how to use the platform.
This article will provide you with the benefits of hiring Shopify experts as well as how you can become an expert in this field. Let's go
The rise of Shopify and how it becomes popular for e-commerce
Shopify is a complete e-commerce platform that enables you to launch, develop, and manage a business
Shopify was founded in 2006 and started as an online store builder, providing users with the tools they needed to create a digital storefront.
Over the years, Shopify has grown exponentially as more businesses of all sizes have embraced e-commerce. It now provides a comprehensive suite of features that enable merchants to manage their entire business operations from one platform.
These features include inventory management, product listings, payment processing, marketing tools, analytics, and more. This means that Shopify can provide all the support merchants need to successfully set up their greatest Shopify stores.
Today, there are more than 1 million stores using Shopify, many of which are small or medium-sized businesses. This is largely due to its ease of use, scalability, and affordability. Therefore, Shopify has become one of the most popular platforms for e-commerce and digital storefronts.
💡Learn more about Shopify here:
Shopify Experts: Who are they?
Shopify Experts are trustworthy and proficient members of the Shopify community who can help Shopify sellers grow their online stores by providing top-rate services.
A Shopify expert can specialize in various niches, including:
Marketing and sales
Branding
Store setup
Business development
Content writing
How to find them? You can find Shopify experts through their personal websites, social media platforms, or Shopify Experts Marketplace. On this site, you can browse through vetted experts and find the perfect one for your project.
What is the difference between Shopify Experts and Shopify Partners?
Shopify Partners are experts, including designers, developers, marketers, and others, available to help Shopify users launch and manage their online businesses through the Shopify Partner Program. So, many sellers may feel confused as they seem similar to the Shopify Experts.
However, Shopify Experts and Shopify Partners are two different services offered by Shopify. Both provide support to online merchants who use Shopify, but the scope of the services they offer can vary greatly.
Here are some key features to distinguish between Shopify experts and Shopify partners:
Shopify Partners
Shopify Experts

Specialize in developing and building online stores.
Must be able to provide technical support and development services.
Receive commission when their clients purchase themes or apps from Shopify.
Must pay an annual fee to become a partner.

Provide a specialized service, such as store setup, content writing, graphics design, and more.
Mainly focus on providing customized solutions, marketing strategies, and design services.
Get paid for their services and do not receive any commission.
No fees are required to become an expert.
Simply explained, a Shopify Partner is someone who has signed a contract with Shopify. Therefore, they will make money by introducing new customers to Shopify.
On the other hand, Shopify Experts must have a history of success with the platform. In reality, you must give at least five instances of Shopify stores you have helped succeed to be considered as a Shopify Expert.
Once a Shopify Partner has met the criteria to become an Expert, they are ranked into one of five categories based on their area of expertise and successful track record with customers. These levels range from Building Basic Stores to Engineering Complex Solutions, helping to ensure that every Shopify Expert is appropriately matched with the right client.
Here are the five categories:
Marketing and sales
Store setup
Development and troubleshooting
Visual content and branding
Content writing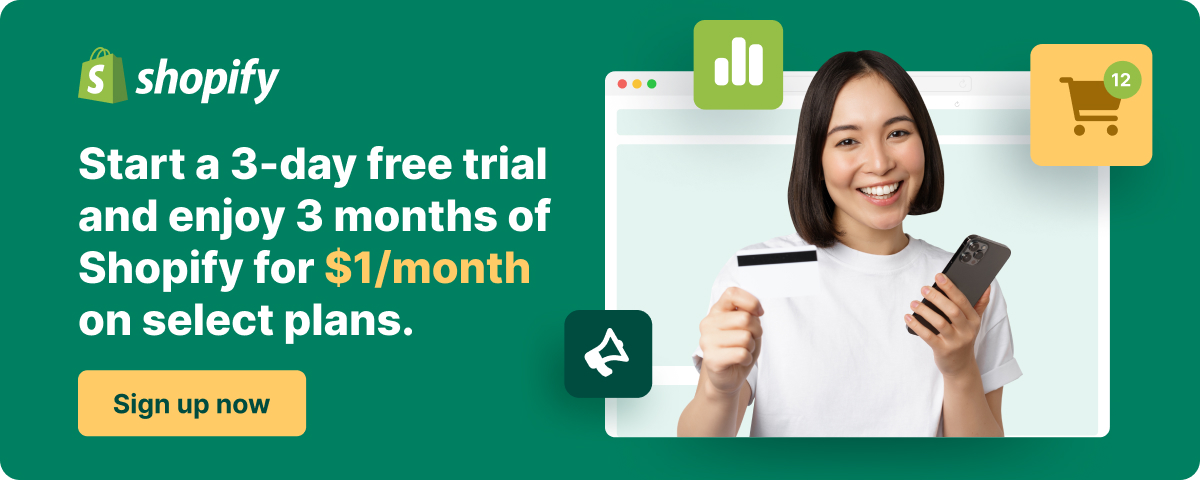 Why should Shopify store owners hire Shopify Experts?
Shopify Experts provide unique advantages to store owners that they may not have access to otherwise. There are two reasons why hiring a Shopify Expert will make good business sense.
Shopify Experts have a broad knowledge and experience with Shopify
Shopify experts are experienced professionals who can help Shopify store owners reach their goals. They are familiar with the e-commerce platform's features, restrictions, and how to utilize it for an effective online store. Therefore, they can offer direction and advice based on their experience, from how to put up store features to responding to customer support concerns.
Besides, Shopify experts can help store owners get the most out of their online businesses from designing attractive storefronts to mastering digital marketing tactics, which may take sellers lots of time and effort to self-learn and sharpen necessary skills.
For those just getting started with e-commerce
Hiring an expert can be invaluable in ensuring that your store is set up correctly and running efficiently from the start. It can save you time and money by avoiding costly mistakes or unnecessary expenses. Especially, Shopify experts can also help store owners stay up to date with the ever-changing landscape of online retail by providing insights into new trends and strategies.
For established stores, hiring a Shopify expert can provide a much-needed boost in sales and brand recognition. With their expertise, they can recommend strategies for improving existing features or creating new ones. In addition, they can also help store owners refine their digital marketing campaigns and optimize their online presence to reach more potential customers.
Shopify Experts have a large network
To showcase their knowledge, Shopify Experts have built themselves huge networks. They are connected with individuals, businesses, and organizations all over the world that offer specialized services such as marketing, web design, content creation, analytics, and more.
Needless to say, they can create strong networks within the Shopify ecosystem which gives them access to a variety of services to help their clients succeed.
Additionally, this network allows Shopify experts to have a profound understanding of the unique challenges and opportunities within the Shopify platform so they can develop customized solutions for their clients. Having access to these resources ensures that they are able to provide their clients with the best options available.
This is also the main reason why many online sellers are willing to invest money to hire a suitable Shopify expert for their store.
💡Learn more about Shopify here:
How to hire Shopify Experts?
Finding the right Shopify expert can be a challenge, with over 780 experts in their marketplace. With so many experienced professionals to choose from, deciding who best suits your store needs can seem overwhelming.
Fortunately, there are a few tips that can help you find the perfect match for your project. Here are a few suggestions on how to successfully hire a Shopify expert for your online store.
Step 1: Define your business requirements
Step 2: Do a quick search for Certified Shopify Experts
Step 3: Check the experts' portfolios and reviews
Step 4: Discuss the price and job requirements
Step 5: Interview
Step 6: Sign a contract with the expert
Here are the details:
Step 1. Define your requirements
It is important to define your requirements before you hire Shopify Experts by planning a comprehensive business strategy. This way, you will identify the scope of the job and decide what kind of services you need from the professionals.
By setting up your expectations in advance, you will be more likely to hire the right expert and also make sure that whatever tasks are assigned to them, they have the necessary skills and experience to handle it efficiently.
Step 2. Look for Certified Shopify Experts
Do a quick search online and look for verified Shopify experts who have been given the "Shopify Partner" badge. It guarantees that the professional is highly knowledgeable and experienced in using the Shopify platform.
Step 3. Check the portfolio and reviews
After you have found a few potential candidates, take a look at the portfolio of their previous work. This is the best way to know how experienced they are in handling various projects related to Shopify. Hence, you can easily decide whether or not they are suitable for the job.
Step 4. Discuss the charging fees and scope of works
Once you have decided on the experts, it is time to discuss the charging fee and scope of work. It will ensure that both parties understand their responsibility and expectations from each other.
Step 5. Interview
Once you have identified potential experts, you can set up an interview with them. You should ask questions related to their skills and experience. This will help you in making an informed decision about whom to hire for the job.
Step 6. Sign a contract
After you have selected the expert, the final step is to sign an agreement. Remember that it should mention all the terms and conditions related to the job including payment, timeline, the scope of work, and others. A contract will help both parties to understand their responsibilities and prevent any misunderstandings in the future.
In short, finding an experienced, reliable Shopify expert can be challenging and time-consuming. But with some careful research and planning, you can find the perfect candidate for your e-commerce business needs.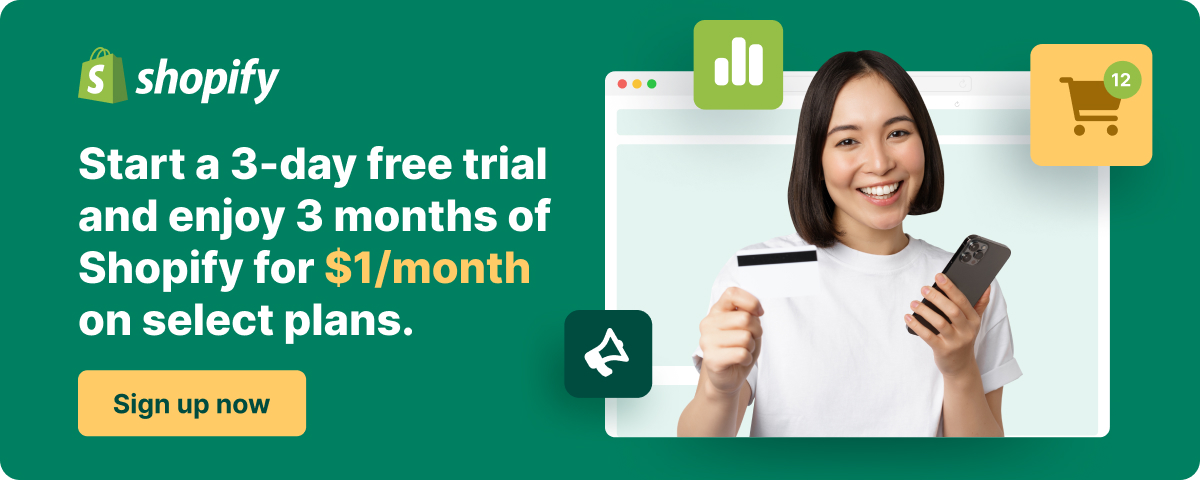 How to become a Shopify Expert?
On the other hand, if you have useful knowledge and skills and want to collaborate with Shopify to support its users, you will need to know what you will need to be qualified as a Shopify Expert.
1. Learn and work on Shopify
To become a Shopify expert, you first need to have a solid understanding of the platform. This means having a grasp on how to set up and manage stores, connect various third-party applications, and develop custom themes. Fortunately, there are many resources available for learning all about the world of commerce on Shopify. From video tutorials to online courses, there's something for everyone.
Moreover, you can build a strong network while working on Shopify. Joining communities related to Shopify can be a great way to learn more about the platform and connect with other professionals in the same field. From forums to Slack channels and Facebook groups, there are plenty of options for staying up-to-date on the newest trends and tips related to Shopify which help you gain a deeper understanding of this platform.
2. Actively answer the merchant's concerns
A great way to become a Shopify expert is by actively engaging in the merchant community and answering their questions. It will help you gain recognition as an expert, as well as build relationships with potential clients. Plus, it's always rewarding to be able to offer assistance and help out when needed.
Furthermore, you can write blog posts, create YouTube videos, launch a podcast, or do whatever you can do to help others understand Shopify better and enhance their skill set. Not only will this help you spread your name as an expert in the field, but it will also strengthen your own understanding of the platform.
3. Build your portfolio
After gaining the required skills and experience, you should start building your portfolio. This is a key step to becoming a Shopify expert. You should create a portfolio of the projects you have finished or are working on. It can include details about the project such as timeline, client requirements, results, and processes used.
Moreover, you can also share references from past customers who have used your services. This will help potential customers see the quality of the work you produce.
4. Earn more projects and build your personal branding
As you become more experienced in the field, you can start actively seeking out projects. You can join job boards and websites, freelance marketplace, or even ask for recommendations from people you've worked with previously. Below are some specific ways to engage in more projects and how they can help you become a Shopify expert.
Methods
How
Webinars

Hosting webinars can showcase your abilities, make a good impression, and connect with possible customers or business partners.

Networking

You can attend conferences or join forums, like LinkedIn Groups and help people who might need your services by answering their queries.
Join social media platforms such as Twitter or Instagram to reach out to more potential customers.

Freelance marketplaces

Join freelance marketplaces like UpWork and Fiverr. They both have large customer bases, including big companies such as Google and Microsoft.

Partnership programs

By joining their affiliate programs and partnerships, you can get referrals from other Shopify Partners for sellers who need your services.
This type of collaboration is a great way to increase your client base while ensuring both parties are happy with the outcome.
Build your personal brand
As a Shopify expert, you need to build trust and credibility with both customers and partners. An effective way to do this is by investing in your brand's marketing strategy. This can include creating content, launching digital campaigns, networking with influencers, and more.
Methods
How
Social media

Though there is a huge opportunity to reach a global audience, not to try and tackle all social networks at once. Instead, focus your energy on the platforms where your target demographic is most active to build relationships and establish your brand's presence.

Creating content

Make use of content to educate merchants on the platform to gain confidence in your expertise and trustworthiness as a brand.
Sharing articles or videos about tips and tricks related to Shopify, as well as tutorials for specific tasks that merchants may need help with.

Customer testimonials

Leverage client testimonials. Gather feedback from current clients who have had positive experiences working with you and display these reviews prominently on your website or social media profiles.
5. Stay up to date with industry trends
As a Shopify expert, it's important to stay up to date with the latest developments in e-commerce and digital marketing. In particular, you can read blogs, watch tutorials, and attend seminars, and events related to these topics. It will help you keep your skills sharp and stay ahead of the competition.
In addition, you can also join networks like Shopify Experts which provides training, resources, and opportunities to connect with other experts in the field.
Conclusion
To sum up, for online sellers who are looking to grow their business, hiring a Shopify expert can offer numerous benefits. Shopify experts can provide you with important insights into the e-commerce market that you can use to improve your own services and offerings. They also have the know-how and expertise to help you identify key trends and develop strategies for keeping ahead of the competition.
For those interested in becoming Shopify experts themselves, there is plenty of information available to learn more about Shopify, including online certifications and courses. With the right dedication, anyone can become a Shopify expert today!