Becoming a Shopify store owner means you can now sell your goods to clients all over the globe.
However, selling your goods abroad might cause a challenge for your customers: switching the currency of your products. It's no question that foreign customers can sometimes be confused by your local currency.
This is where the best currency converter apps for Shopify come into play.
To help e-com businesses deal with currency conversion problems, we've picked out the 12+ best Shopify currency converter apps based on top features, quantity of reviews, and other more subjective factors!
What Are Shopify Currency Converter Apps?
By default, Shopify only allows you to show pricing in a specific currency type, which poses lots of inconveniences for global clients to calculate the price in their local currencies themselves.
This is when Shopify currency converter apps change the game!
Shopify currency converter apps allow you to display the prices of your products in various currencies on your Shopify store depending on your customers' country.
The best currency converter apps also offer the option to set custom exchange rates, hence, companies may have better control over pricing in locations with various currency markets.
Additionally, the app comes with geolocation detection, automatically identifying a visitor's location and displaying prices in the relevant currency.
By offering real-time currency conversions based on the most recent exchange rates, these apps also allow online businesses to increase user engagement and conversion rates.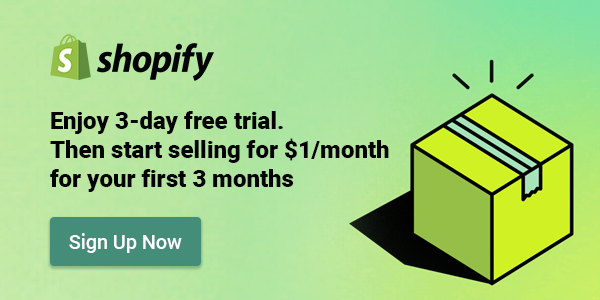 How To Choose the Best Currency Converter Apps for Shopify?
Choosing the best currency converter apps for Shopify is essential for any e-commerce business aiming to provide global clients with a smooth purchasing experience.
So how to choose the best currency converter apps? Dive deeper into these aspects below:
1. Integrity and Compatibility
The first and foremost consideration is the app's compatibility with your current Shopify theme and any other third-party applications you've incorporated into your business.
Make sure the app can fully integrate into your Shopify store's layout and design without creating any technical issues or disturbances.
2. Number of Currencies Support
Analyze and evaluate the available currencies listed in the app. The app will better serve your diversified consumer base if it can support multiple currencies.
Look for programs that handle both common and uncommon currencies worldwide to accommodate users from different locations.
3. Real-Time Currency Exchange Rates
Accurate currency conversion depends on current exchange rates. A real-time update app guarantees that your clients see the most recent currency rates, eliminating price inconsistencies and boosting efficiency.
4. Custom Exchange Rates
Depending on your business's needs, you may choose the flexibility to set custom exchange rates.
This is particularly useful if your business operates in areas with volatile currency markets or if you want to provide exclusive pricing for specific currencies.
5. Geolocation Detection
Automatic geolocation detection is a valuable feature that improves user experience.
When a consumer enters your business, the app needs to recognize their location and provide pricing in their local currency without them having to choose it actively.
💡 In an article in 2019, Shopify reports 92% of online shoppers prefer to make purchases on stores that price in their local currency!
6. Customer Support and Updates
Choose an app from a respected developer with a reputation for offering top-notch customer assistance for updates and customer support.
Regular updates are necessary to keep the app compliant with upcoming Shopify upgrades and quickly fix any possible bugs or issues arising.
7. Security and Trustworthiness
Security is of the utmost importance when managing consumer transactions and sensitive information. To earn users' confidence, ensure the app employs safe payment processors and presents correct, transparent currency rates.
Top 12 Best Currency Converter Apps for Shopify
Rating: 4.9/5 (5,200+ reviews)
Pricing: Free trial available | Pricing plans start at $11.90/month

Transcy is a powerful, feature-rich currency converter app specifically designed for Shopify stores.
Transcy integrates Artificial Intelligence (AI) to deliver accurate translations, localized currency conversion with powerful manual and automatic options, and management tools for breaking through language barriers and winning new markets.
Trust-n-tried by 20,000+ global merchants, the app has proved its capability to translate stores into multiple languages and offer real-time currency conversion.
What makes Transcy outstanding among other best currency converter apps?
Translate unlimited words to reach customers in their languages (111+ languages)
Show prices, fees, and taxes in 160+ local currencies to grow global sales.
Choose auto-rounding options for each currency to suit your pricing preferences.
Customize switcher templates to match your website design and themes.
Translate meta tags to boost your website's visibility on search engines.
Extensive capabilities on any theme from the Shopify dashboard
Rating: 4.9/5 (790+ reviews)
Pricing: Free trial available | Pricing plan: $9.99/month

With the help of the highly flexible and reliable Currency Converter Plus, clients' home currency exchange rates are automatically determined.
This tool, which bills itself as a lightweight and easy solution, integrates seamlessly with your Shopify shop and requires no complicated settings.
With the help of numerous currency configurator options, you can ensure that clients have a flawless buying experience at your Shopify store. Additionally, trustworthy sources update the conversion rate every minute to save you the hassle of incorrect currency exchange rates.
Key features:
High-quality IP geolocation with constant updates
222 currencies available, including cryptocurrencies and precious metals
Exchange rates are updated every minute by reliable providers
Easy configuration of styles, rounds, menu buttons, and many more
Compatible with the almost Shopify Markets configurations
Rating: 4.7/5 (1,000+ reviews)
Pricing: Free trial available | Pricing plans start at $9.99/month

ETranslate helps you reach more customers around the world by translating your store content and displaying prices in multiple currencies.
You can use the Shopify Translate API and the Auto AI translator to localize your store in just a few clicks, without slowing down your page speed.
ETranslate also optimizes your multilingual SEO by translating your meta tags, such as keywords, descriptions, and microdata, to improve your store's ranking on search engines like Google and Bing.
Key features:
AI translator: auto-translate your store language and enhance customer satisfaction.
Auto Multi-currency Converter: shows prices in the customer's local currency automatically.
Language & currency switcher: Adapt currency & language to the customer's location instantly.
Attract more traffic with automatic multilingual SEO optimization.
Rating: 5/5 (550+ reviews)
Pricing: Free trial available | Pricing plan: $9.99/month

Currency Converter Bear will improve the appearance of your business while giving foreign consumers a smooth purchasing experience.
This app provides many design options, so you may alter the currency switcher's appearance to fit your store's aesthetic. You may flexibly choose from 4 pre-made layouts and also create your own CSS/JS partials.
Key features:
Stunning flags and design layouts
Themes 2.0 assistance
Added CSS & JS customization is available
Fully integrated with Shopify
160+ currencies are supported
Rating: 4.9/5 (1,140+ reviews)
Pricing: Free plan available | Premium plan: $12/month

SmartCS: Currency Converter will automatically show the correct currency based on a visitor's location. You don't need to worry about its correctness since Shopify updates the currency rate time-to-time.
You may quickly choose the currency switcher template that most closely resembles your brands from the 9 currently available ones. Additionally, you may place the switcher at the desired location.
Key features:
Change the price to the client's country's currency
Create automated rounding rules for pricing
Modify the currency display format
Support your theme's built-in currency selection
Responsive across all devices

Rating: 4.9/5 (970+ reviews)
Pricing: Free to install

Nova helps you exchange currencies at your Shopify shop. The app automatically alters the price to provide a smooth buying experience, regardless of where your consumer is from.
Despite having relatively minimal functions, this currency converter app is a suitable choice for small businesses since there are no additional costs.
Key features:
Switch currency automatically or manually by customer location
Customize settings and convert 130+ currencies easily
Match currency switcher design & colors to your shop brand
Use Shopify's reliable exchange rates and API
Get 24/7 live chat human support anytime
Rating: 4.9/5 (550+ reviews)
Pricing: Free to install

One of the complete and free-to-use Shopify currency converter applications on the list is Bucks Currency Converter PRO++.
Bucks can quickly change the cost to correspond with the customer's location with the fast loading function.
You may also modify the location and manner of currency selection to fit your store vibes. Use Custom CSS to enhance the functionality if you need more customization.
Key features:
Instantaneously and automatically change to the customer's native currency
Change the currency option dropdown style
Excellent client service
Support for third-party integrations via a manual API
Rating: 4.9 (290+ reviews)
Pricing: Free plan available | Pricing plans start at $9.99/month

The Shopify currency converter app from Webrex Studio is made available for free and offered round-the-clock premium assistance to assist small companies.
You will be able to configure country-specific currency conversion rules or use the default currency setting.
Additionally, this tool has many features only found in premium currency converter apps, such as altering the default currency or creating custom currency symbols.
Key features:
Show or hide currency selection
Change the symbols and format of money
Make customized regulations for certain nations
Create the currency dropdown menu
Set up a system for rounding currencies
Rating: 4.8 (8,000+ reviews)
Pricing: Free plan available | Pricing plan: $9.95/month

With 4.9 out of 5 stars in the Shopify app store, BEST Currency Converter is among the best currency converter apps.
This app integrates well with any Shopify theme, so you don't have to worry about bugs and issues arising after installation.
Key features:
Instant conversion of the pricing to the client's native currency
Eliminate decimal places from prices
Work well with any theme, especially those with Ajax checkout
Currency notice during checkout
Rating: 4.8 (5,470+ reviews)
Pricing: Free plan available | Pricing plan: $9.95/month

One of the most downloaded and highly rated currency changer applications is MLV Auto Currency Switcher. With MLV, you can access every functionality you need to set up the currency converter on your Shopify account.
Based on the IP geolocation of the user, MLV Auto Currency Switcher will determine the customer's nation and automatically convert the pricing to that country's currency.
Key features:
Shopify Payments' multi-currency integration is available
Detects customers' location based on their IP
Display readable price figures
Choose a location for the currency switcher display
Rating: 4.9 (460+ reviews)
Pricing: Free plan available | Pricing plans start at $25/month

B2B/Wholesale Solution is an outstanding service for B2B merchants. The currency converter is a standout feature that enables retailers to sell internationally.
The program enables users to personalize the pricing and display it in other currencies without any necessary coding knowledge.
Key highlights:
Decide on price policies depending on client tags or the number of the order items
Use the form to differentiate customers
Use automated real-time EU/ABN VAT
Fields to Order/Draft Order
Rating: 4.4 (20+ reviews)
Pricing: Free trial available | Pricing plan: $3/month

Currency Robo is our last recommendation in the best currency converter apps list.
It can help identify a customer's country and convert a price to that nation's currency. The app also updates the currency conversion rate hourly, and you can easily use the drop-down menu to choose a different currency.
Installing the app is simple and for the app to function flawlessly, you only need to make one more modification in the Settings section.
Key highlights:
Convert the prices to the client's local currency
Locate the consumers' location automatically
Hourly update the currency exchange rate
Conclusion
That's the end of our 12 best currency converter apps for Shopify. Install any currency app on your Shopify shop, and begin your journey to create an exceptional shopping experience.
Whether it's a real-time currency conversion, multilingual support, or customizable display options, Shopify currency converter apps can help your business enhance trust and engagement in cross-border transactions.
Thrive in the world of eCommerce with Shopify, and remember to stay tuned on OneCommerce Blog for more insights and recommendations!