Strong customer connections are built on communication. Your Shopify business ought to build a brand that can resonate with your customers. But, how? One of the best methods to engage with your target audiences is via email marketing.
Introducing Mailchimp, the perfect all-in-one email marketing solution for your Shopify business. Optimize your email marketing results by importing Mailchimp to Shopify. This helps you enhance email marketing efforts and automate workflows to provide a more personalized experience for your consumers.
In this blog, we'll examine how Mailchimp Shopify integration can make the most of Mailchimp's fantastic tools for your Shopify business.
What Is Mailchimp?
Mailchimp is an email and email marketing automation platform, that enables both companies and private users to build, send, and track email campaigns.
Established in 2001, it has since grown to be one of the most well-known email service providers with over 13 million customers worldwide.
For building email campaigns, Mailchimp offers a user-friendly interface, provides adjustable templates, drag-and-drop content blocks, and the flexibility to include images, videos, and social network links.
Mailchimp also provides marketing automation services like triggered emails and automated workflows. These features let users send subscribers individualized messages based on their interactions and behavior with the company.
Moreover, Mailchimp comes with marketing tools equipped with the app. It includes social media advertising, landing pages, and postcards, which assist companies in planning and deploying marketing strategies.
Key Features of Mailchimp
The contact management and reporting capabilities of Mailchimp are outstanding. It features a powerful email editor and practical built-in automation templates that make it much simpler to create automatic email responses. That's not everything! Through Mailchimp Shopify integration, you can enjoy some of its top qualities:
1. Email Campaign Creation
Mailchimp makes establishing an email campaign simple and outlines all the procedures clearly for new users. With Mailchimp, you will be able to plan and build effective email campaigns to boost your sales significantly.
You will first need to complete all campaign information, including subscribers, a subject line, and a form address before you can create an email.
To support the process, Mailchimp offers a ton of options and versatility in terms of email design features (as demonstrated below). You have a few options when you create your email:
Basic designs
Designs geared for specific campaign kinds, such as announcements or product sales
Theme templates
Coding from scratch on your own
One of Mailchimp's unique features is its commenting section. You can use it to distribute test emails to other individuals on your team and then compile all of their feedback in one location. This makes it easier to collaborate and ensures that your communications are error-free.
2. Email Automation
With Mailchimp, you can create automatic processes depending on consumer actions, such as leaving their cart unattended or subscribing to your email list.
You can select from various Mailchimp template drip campaigns that go beyond customer acquisition to include transactional emails, notifications, and customer loyalty.
The following are a few of the most particular and practical email automation templates:
Rewarding devoted clients
Notifications of orders
Abandonment of a cart or browsing
Purchasing aftermarket
Customer re-engagement and win-back
3. Audience Segmentation
Users of Mailchimp can divide their email lists into different segments depending on factors like location, interests, and behavior. You can send subscribers more customized and pertinent content thanks to this feature.
As contacts meet (or cease to satisfy) the necessary criteria, Mailchimp moves contacts in and out of segments rather than requiring you to manually maintain them.
In brief, this feature helps you target accurate audience groups, filter audience segments efficiently, and prevent missing any contact during the process.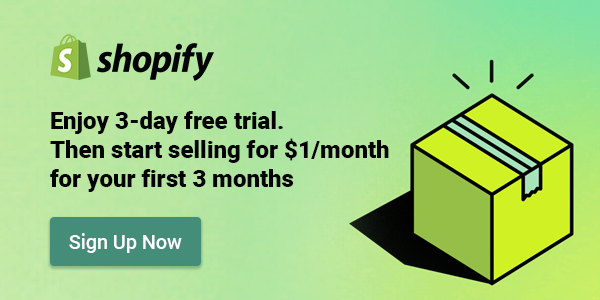 4. A/B Testing
Advanced A/B testing capabilities are included in Mailchimp, allowing you to test up to three distinct variations of not just the content but also the subject line, the name, and sending time.
Mailchimp also allows you to specify the criteria on which you selected the winning email because every campaign has a different set of objectives.
5. Analytics and Reporting
Concerning email campaign performance, including open and click-through rates, Mailchimp offers comprehensive statistics and reporting. You can improve your campaigns with the help of this feature for improved outcomes.
6. Customer Journey Builder
A new feature from Mailchimp called "Customer Journey Builder" enables you to create a path for clients to improve your chances of making a transaction. Based on how the audience engages with your business, you can design personalized paths for them.
For instance, you can decide what happens after a customer purchases a product from your website, such as sending them a tailored offer for an associated item.
To diversify the content throughout the Customer Journey, you can create customized emails using "Dynamic Content".  Depending on how you edit, multiple recipients can view different versions of the same email.
7. Integrations
You can streamline your marketing initiatives by using Mailchimp's integrations with numerous third-party tools and platforms, such as social media, e-commerce, and CRM systems.
Examples of several categories that Mailchimp integrated with (some apps can fall into many categories):
Analytics: Eletype, Barn2Door;
Booking and Scheduling: Zendeck;
Connector Services: Cyclr, Integromat;
Contact Management: FormBuilder, Paywhirl;
Content: Twitter, SamCart;
Customer Service: Instamojo, SprakLoop;
Design: SamCart, Canva;
Developer Tools: Chimp Commander, Firewards;
E-Commerce: FlipRSS;
Is Mailchimp Shopify Integration possible?
Yes! It is possible to integrate Mailchimp with Shopify.
You can integrate Mailchimp with Shopify to link your Shopify store and Mailchimp account, then sync customer and purchase data across the two services.
Benefits of Mailchimp Shopify Integration
Mailchimp Shopify integration has many benefits. They can support e-commerce companies in streamlining their email marketing campaigns, increasing client engagement and revenue. Here are a few of the main advantages:
1. Automate email campaigns
Shopify merchants can set up automatic email campaigns based on consumer behavior and purchase histories, such as abandoned cart reminders and post-buy follow-ups, thanks to Mailchimp's integration.
Saving time and boosting productivity for B2B marketers is one of the main advantages of MailChimp email automation. You can design automated processes that send out a series of targeted emails based on predetermined triggers rather than manually sending out individual emails to each subscriber.
This gives your marketing team more time to concentrate on other crucial components of your marketing plan.
2. Product Recommendations
Mailchimp Shopify integration can help you, as a thriving merchant, use customer data to give personalized product recommendations in your email campaigns.
Based on a customer's previous purchases, browsing history, or preferences, you will be able to display similar or recommended products.
3. Segmentation and Targeting
You can segment your client list using Mailchimp based on several parameters such as purchase history, geography, preferences, and engagement levels.
With this segmentation, you can send tailored and relevant emails to certain consumer groups, leading to more excellent open rates, click-through rates, and conversions.
Moreover, Mailchimp Shopify integration allows you to construct dynamic segments that change automatically as customers take specified actions on your website by leveraging data from your Shopify store.
4. Abandoned Cart Recovery
Cart abandonment is a major issue for Shopify merchants. Mailchimp Shopify integration enables you to automatically send follow-up emails to consumers who have abandoned their carts from your Shopify store.
This acts as a reminder about their incomplete orders and offers incentives to complete the deal. This feature aids in the recovery of lost sales and the improvement of overall conversion rates.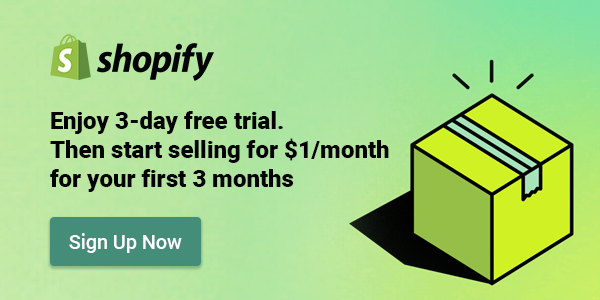 5. Measure campaign performance
Mailchimp Shopify integration makes it simpler for Shopify merchants to optimize campaigns for better results by providing thorough analytics and data on email campaign performance, including open rates, click-through rates, and more.
The Marketing Platform for Mailchimp offers the kind of knowledge that enables you to grasp the ROI of each campaign practically.
For instance, the number of orders, average order revenue, and total income are some of the most helpful reports. Instead of tracking meaningless vanity metrics that haven't resulted in income, this enables you to see which efforts have had an impact.
6. Streamline marketing efforts
Shopify merchants can manage their client data and email marketing campaigns from a single dashboard thanks to Mailchimp Shopify integration, which streamlines their marketing efforts and saves them time.
7. Post-Purchase Follow-up
A following up email after a consumer purchases from your Shopify store is critical to maintaining their engagement and encouraging repeat purchases.
This is your time to implement Mailchimp Shopify integration and create post-purchase email campaigns. Send your "Thank you" to consumers, solicit product feedback, and provide unique discounts or upsells. These emails encourage consumer loyalty and repeat business.
8. Leverage Mailchimp's support
With Mailchimp, phone help is only offered with the most expensive price plan, and 24/7 support is only available with subscription plans.
The searchable Knowledge Base (below), which suggests articles to you depending on the actions you are performing or have most recently taken, is where you go when you click the assistance button on the free plan.
The support pages are extensive and include numerous screenshots, videos, and links to additional pertinent information if you are willing to conduct independent research for assistance.
Throughout the program, several links to articles in the Knowledge Base pop up when you use particular functions.
For instance, Mailchimp offers a link to an article on how to compose a fantastic subject line when you are composing a subject line. This implies that you can get assistance when you need it without having to look up the necessary data.
9. Cost-effective pricing
Mailchimp has 4 pricing options based on the number of contacts you have and features you require, same goes with the majority of Shopify email marketing apps.
Free plan: The free pricing tier includes basic features such as Marketing CRM, Social media posting and ads, Postcards, etc. This plan is practical to a certain extent, with a limit of only 1,000 emails per month. It is perfect for Shopify merchants who just getting started with Mailchimp and email marketing plans.
Essentials plan ($13/month): Essentials covers everything in the Free tier, with additional testing and scheduling features. You can send 5,000 emails per month and collect up to 50,000 contacts.
Standard plan ($20/month): Suitable for merchants with a larger contact list, with demands for automation, personalization, and sales boost. In this tier, Mailchimp will support sending 6,000 emails per month and reaching up to 100,000 contacts.
Premium plan ($350/month): This tier is specifically for teams and scalability. Covering everything in the first 3 plans, Shopify merchants can send 150,000 emails every month and have unlimited access to multiple Mailchimp's advanced features.
10. Easy to get started
Based on your Shopify business requirements, Mailchimp provides tips to help kickstart your email marketing experience effectively. For example, Mailchimp can assist with demands such as:
Support for online appointments or bookings;
Increase online product sales;
Determine the volume of online sales or user interaction with your email campaign.
This tool makes it simple to acquire access to the features that are most beneficial for your company and to get specialized advice and support.
Along with email campaign analytics, Mailchimp offers useful pieces of advice, such as making an eye-catching pop-up or advertising your sign-up form on social media. This tailored assistance can support you in making the most of the software to your company's advantage.
The software guides you to the "create a campaign" option as soon as you launch it so that you know how to get started immediately.
11. In-app help and tips
When using a feature for the first time, Mailchimp uses in-app messages to walk you through how to use it. As an example, consider the email editor. It provides step-by-step instructions on how to use the editor and displays various messages as you finish each action.
If this is your first time using email marketing software, this is beneficial because it walks you through the process rather than letting you get on with it alone.
Step-by-step Guide on Mailchimp Shopify Integration
Once connected, you can access the majority of Mailchimp's essential features, develop targeted campaigns, and draw in new clients. Follow these instructions for Mailchimp Shopify integration:
Step 1: Sign in to your Shopify account
Step 2: Go to the Shopify App Store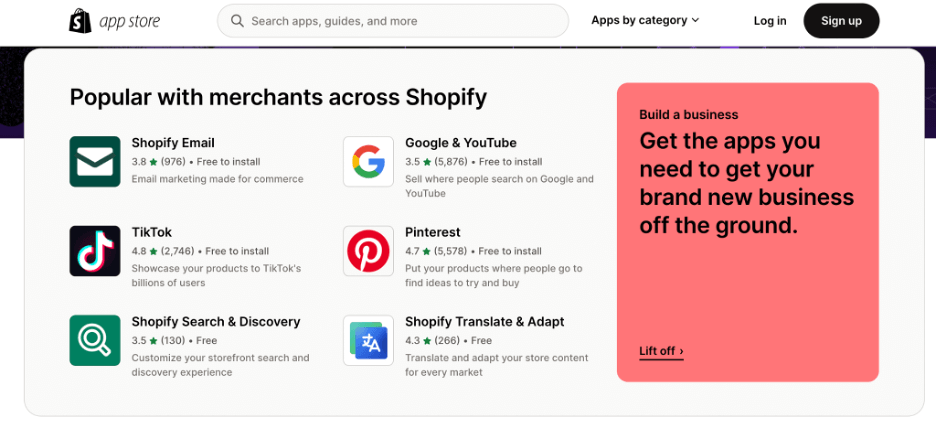 Step 3: Find Mailchimp with the search field at the top of the page
Step 4: Select Mailchimp: Email Marketing from the list
Step 5: Click Add App
Step 6: After reviewing the privacy and access details, click Install app
Step 7: Click Login to connect your existing Mailchimp account to Shopify. Choose Create account if you haven't had a Mailchimp account.
Step 8: Enter your Mailchimp credentials in the pop-up box and click Log In
Step 9: Examine the connection information and then click Allow
Step 10: Review your sync settings and adjust them if necessary
No action is needed if you are satisfied with the default audience selected to connect to your Shopify account. In case you want to change the audience, click the Linked Audience drop-down menu and select the target audience.
The contact types you want to sync should be confirmed. Get additional information about contacts and costs.
Next to Shopify customer tags, click Edit to sync tags with your customers. After entering the Shopify customer tags you wish to maintain in sync with Mailchimp, Click Add. This action is optional.
Next to Data fields, click Edit to map Shopify data fields to Mailchimp. Review the default Mailchimp field mappings for each of the Shopify fields. Click on the field you want to alter, then select the new field. This action is optional.
Step 11: When you're satisfied with your settings, click Sync now
That's it! Your Shopify store's data will begin to sync with Mailchimp. The number of orders in your store and account information affects how long it takes to sync.
On the Mailchimp app page in your Shopify store, you'll see totals next to the listings for your products, clients, and orders once the sync is finished.
Mailchimp Shopify integration is a simple procedure that can help you improve audience interaction, streamline your email marketing campaigns, and boost revenues.
You can design more powerful email campaigns that connect with your customers and increase sales for your company by combining the strengths of the two platforms.
Final words
In brief, you can enhance customer and shop communication with Mailchimp Shopify integration. Your store can use the best capabilities of Mailchimp to increase sales and profitability by utilizing this resource.
What comes after that, then? Enjoy the benefits of integrating Mailchimp with Shopify! You won't have to pay anything to begin.
Test it out. You'll be happy that you did.