Needless to say, TikTok is the next big thing. The app's popularity has skyrocketed in recent years and will continue to dominate the internet in the near future.
With that, clever marketers are looking for ways to employ affiliate marketing on TikTok. If you get the right approach from the start, you will surely make a lot of profit from this prominent platform.
In this article, we'll look into why you should choose TikTok as your next platform to do affiliate marketing and the best tactics that you can apply to achieve success.
Why choose TikTok?
First of all, let's see why TikTok is so addictive. Begin with a quick rundown of the history of this social network. 
Back in the day, Vine was a short-form video-sharing network that expanded rapidly and later lost people's interest. Not so long later, it was replaced by Musical.ly – a platform that allowed people to create lip-sync videos, which everybody loved at the time.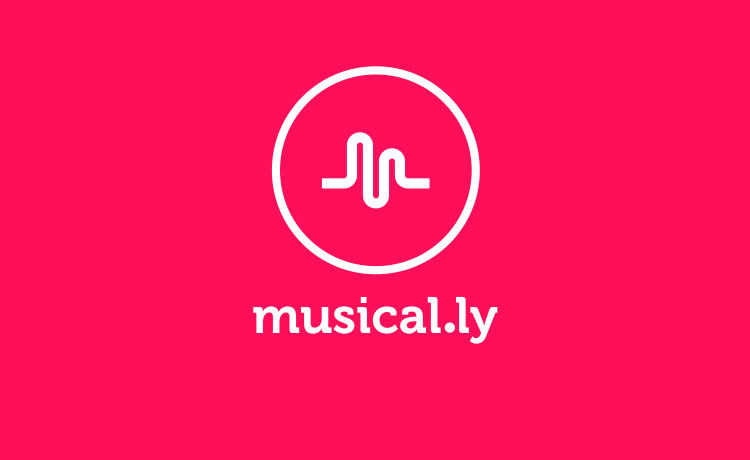 However, Musical.ly wasn't able to maintain users' interest for long enough. Doyin comes to the rescue. Douyin quickly gained popularity among people in the East of the World. 
To put it simply, TikTok comes into play as the Western division of Douyin. The app allows users to record, edit and post short videos (usually between 15 seconds and 3 minutes). 
By default, your content will flow on the For You page, which is TikTok's main page for all users. Unlike other social channels, you have to have followers or friends if you want to reach your content to them. TikTok goes in a completely different direction.
It allows users' content to reach anyone's feed based on the location and personal preferences of the users. 
For example, you created videos about beauty products. Your video can potentially reach the For You page of the users who usually watch beauty videos or the ones who are located near you. 
Moreover, we also take into consideration the user base of this account. According to Backlinko, roughly 50% of TikTok's global users fall in the age range of 10 to 29 years old. This is a pretty young age range compared to other platforms. 
However, as time goes by, there are more older people using TikTok, especially millennials. 
We can conclude that TikTok is the next land for affiliate marketing to boom this 2022. 
How does TikTok affiliate marketing work? 
Doing affiliate marketing on TikTok is very straightforward. The creators upload videos on TikTok with the aim of monetizing the audience using affiliate links. The link could be right in the video, in a caption, or in the bio of the TikTok creators. 
This sounds quite familiar with doing affiliates on other platforms. 
However, what makes TikTok super attractive is that the content is in the form of short videos. Within the video, all the information the creators put in has to be concise and sometimes, don't fully review the products. 
That's why it sells. 
Without further ado, let's dig right into the most important part, the best strategies for you to do affiliate marketing on TikTok.
4 best affiliate marketing tactics on Tik Tok
#1. Choose your products wisely.
Although TikTok always boasts about its diverse user base with different hobbies and interests. Most of their audience is very young. 
In fact, over 60% of users are under 30 years old, with half of them under the age of 20. Keep this in mind when you consider which products to advertise on TikTok using affiliate marketing.
Our recommendation is to stick to the products that appeal to Millennials and GenZ for the best outcomes. In addition, you should consider the fact that these groups of people don't have much spare money to spend on high-end or luxury items. 
Secondly, since most of the audience is college students, marketers should choose products with lower price tags. 
#2. Build a strong TikTok channel
Affiliate marketing is not an over-the-night game. If you want to gain loyal and returning customers, you have to have a strong feed in which your products are presented in the most attractive way possible. 
However, before you think about conversions, you have to reach out to a large group of people. Here are some pro tips you can apply:
Catch up with emerging trends and get creative with these videos.

Wisely leverage hashtags. 

Capitalize on the content that went viral to build your momentum. 
Besides that, engagement is key. Whenever someone comments on your videos, find time to reply back in the most human and sincere way possible. This not only helps you build trust with the audience but TikTok can also notice that people are paying attention to your content and it will help you reach a larger audience group. Potentially, that video may go viral the next day. 
#3. Leverage TikTok ads 
Organic reach is all good but there would be times when you need to reach a specific group of audience to maximize the result of your campaign. That's when the paid option is more suitable for you. 
Although TikTok has a native advertising scheme, it is still in the beta version and not available in all regions.
Furthermore, not all forms of advertising campaigns are available in every region, so even if you get approval for in-app ads, you'll have to be realistic with your expectations.
In fact, TikTok is one of the most expensive social channels to advertise on. While the company doesn't disclose its rates for all ad types, we realize that regular in-feed advertising costs at least $50 per campaign and $20 per ad group. The more complicated ad types like Brand takeovers are, nevertheless, far more costly. 
Due to the high price tag, most affiliate marketers and small businesses would go for the basic in-feed type, which is totally fine. This standard advertising method is also a great way to broaden your audience's reach and impressions. 
Most popular types of TikTok ads:
1. In-feed videos
In-feed videos emerge just like other normal videos while the user is scrolling through. Since it is a form of native advertising, each in-feed video will fit perfectly into the general feed of TikTok users. In-feed videos are also popular because you can easily track your campaign performance.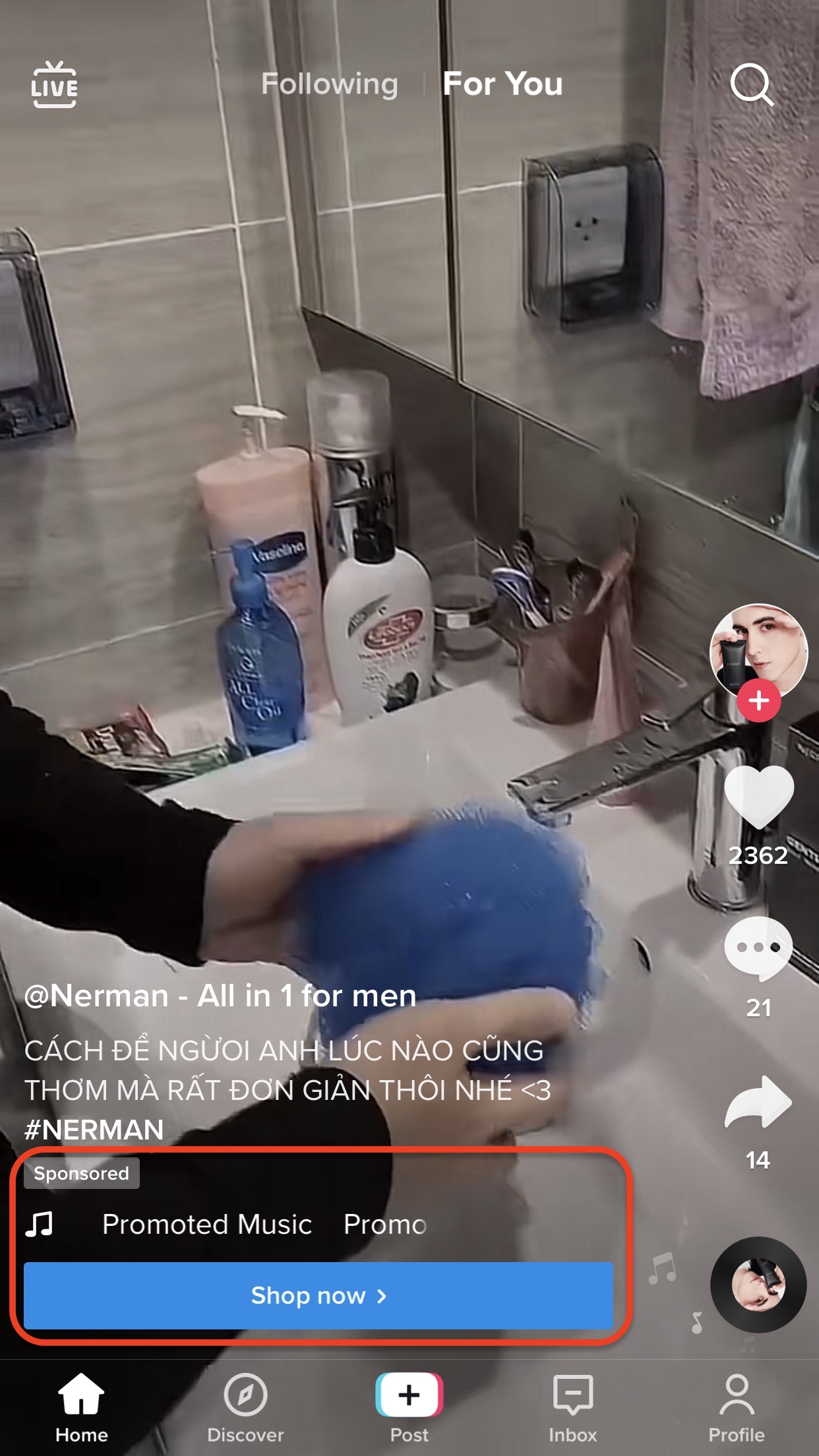 2. Brand takeover
A brand takeover video is presented as a full-screen immersive ad. Brand takeover videos usually appear within the first few seconds of the app is opened and last for five to six seconds. 
3. TopView
TopView is a mixture of in-feed and brand takeover videos. These ads start the moment the user opens the apps, take the most premium space, and usually last for 60 seconds. If the users are not interested, they can skip the ads and continue scrolling on TikTok. 
4. Hashtag challenge
A Hashtag challenge is a simple and cost-effective way for brands to gain user-generated content (UGC). To run a hashtag challenge, brands post their videos encouraging users to create their own videos using a hashtag that they come up with. The winners will be determined by the interaction the video receives. 
5. Branded AR: This is a pretty new ad type. TikTok introduces a new AR effect called Branded Scan. This effect lets marketers create ads with branded lenses, stickers, 2D, 3D, and other custom Augmented reality effects for their content. 
#4. Naturally, combining the products into the videos.
If you're a TikTok user yourself, you might notice that many content creators feature branded products in their videos. 
Each creator has their own formula or it is the result of the discussions between brands and creators. 
Oftentimes, the creators do not mention the product directly or they will mention a bunch of items at the same time and claim that is their favorite list. 
At first, you will not realize that this is affiliate marketing because the flow is so smooth and natural. As time goes on, you'll know that the product is being promoted when it constantly appears in videos of different creators. 
You might be thinking what's the point of not directly mentioning the products? But actually, this is really good for affiliate marketing. 
After seeing the products so many times, the viewers will be curious enough to the point they are willing to learn more about them or even purchase one for themselves. 
How can I start doing affiliate marketing?
Now that we've shown you some practical ways to leverage TikTok to generate sales from affiliate marketing, let's see how you can take part and earn for yourself. 
#1. Grow your audience
First thing first, you have to increase your follower base. 
The best strategy is to begin posting content on a regular basis. The TikTok algorithm values how frequently you publish and also how many people view your content. 
Most of the time, the more you post, the more followers you will earn. 
The good news is that TikTok allows you to record and edit videos right in the app with such a user-friendly interface. Therefore, posting content frequently will not cost you too much time. 
Moreover, you can interact with content related to your niche to extend the reach of your content, allowing you to reach a larger potential target audience. 
#2. Pick an affiliate program
When you have a decent number of followers, you will want to look for offers. 
Begin by picking the niche that you're interested in or you're knowledgeable about. Do not ever choose the niche that you are so unfamiliar with just because you think it could make you rich. That is so evident to the viewers. As a result, you lose your trust. 
#3. Use lead magnets to collect contact information
Remember that TikTok will not allow you to include affiliate links in your TikTok videos or advertising, so you'll need to collect contact information via a form on the landing page to create leads.
Leads are nurtured until they complete the steps required to convert, or they are forwarded to advertisers for certification, depending on the offer type.
If you want to collect data from as many people as possible, you'll need to provide high-quality content, offer rapid pleasure, and experiment with a variety of variables.
Users will be more interested in completing your forms as a result of these factors.
Conclusion
TikTok affiliate marketing was the hottest trend in 2021 and it will surely rock the industry in a few years ahead. Now is the best time for you to conduct your own formula to succeed on this platform.
If you want to read more content on affiliate marketing, please let us know in the comment section.