Did you know that 99% of consumers read online reviews before making a purchase decision?
If you're an online business owner, you know how hard it is to stand out from the competition and attract new customers. It's frustrating to lose potential sales because of a lack of social proof or customer trust.
That's why in this blog, we'll show you how to get more reviews for your online business.
Discover how to make your customers do your marketing job for you in their own words. Let's dive in!
Why Are Customer Reviews Critical to Your Online Store?
1. Build trust and credibility with customers
Customers are the reason for your business growth. Every purchase creates profit and powers the reinvestment into your business. Without customers, your business stops.
Because they're so important, their words are powerful too, especially in the digital age where exaggerated content and scams suffuse. People are eager to see something more authentic and raw.
💡 Based on a study by PowerReviews, over 99% of customers read online reviews before they make a purchase.

Plus, the study discovers 96% of customers try to discover negative reviews specifically.
This means most of them doubt the perfection of a positive rating and want to know the business' flaws.
In case the number of negative reviews is relatively low, then customers can feel more assured and continue purchasing from your store.
2. Boost your brand recognition
Online reviews can also make a brand more recognizable, thereby attracting new customers.
According to a local consumer survey from BrightLocal, 49% of customers trust reviews from other customers.
This means that every time a customer shares their opinion about your product or service online, they are influencing the buying decisions of other potential customers.
As a result, online reviews can help you increase your brand awareness and reach new audiences.
3. Customers retention
Additionally, customer reviews can help you retain existing customers.
According to a study by Harvard Business Review, increasing customer retention rates by 5% can increase profits by 25% to 95%. One way to achieve this is by responding to customer reviews and addressing their concerns or complaints.
💡Is it actually possible to do so? The answer is yes.
Zappos, an online shoe and clothing retailer, achieves customer retention by responding to customer reviews and addressing their concerns or complaints, resulting in 75% of its revenues coming from repeat customers.
Customer reviews are not just words on a screen. They are the bridges that connect you with your customers and make them feel valued and appreciated.
By listening to their feedback and improving your offerings, you are strengthening these bridges and building long-lasting relationships with your customers. Hence, they're more likely to do business with you again.
4. Products improvement
Their feedback can also help you identify and address potential problems. If you see a pattern of negative reviews about a particular product or service, you can take steps to address the issue. This could involve improving the product, providing better customer service, or offering refunds or exchanges.
5. Search engine optimization (SEO)
One more benefit of online reviews many entrepreneurs overlook is that they can improve the search engine ranking of store websites. Yes, Google and Bing consider customer reviews when ranking local businesses.
But what's the opportunity for your online store without a physical location address?
By referring those reviews from a third-party social proof platform to your website, you've contributed to the work of off-site SEO.
Search engines understand these online footprints outside your website as a vote for its trustworthiness. Therefore, it boosts your DA (Domain Authority) score, that strongly increases the site's ranking.
It's no doubt that customer reviews are one of the backbones of your business growth. However, getting feedback from 100% of your customers is not easy.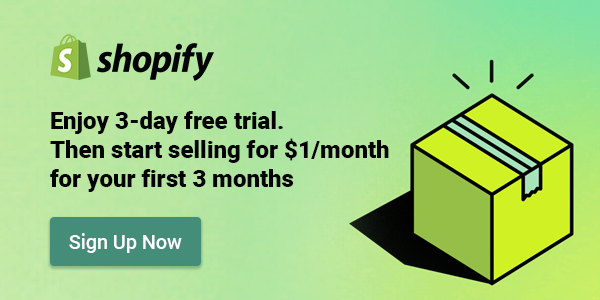 How to Get More Reviews for Your Shopify Store
Suppose you're an online retailer on Shopify, and you want to get more customer reviews. These tried-and-true tips will help you achieve that goal.
1. Showcase reviews on your website
The obvious way on how to get more reviews is to let your customers know they're more than welcome to give feedback.
Putting their thoughts in front and center on your site is a way to do so. You can publish them on the homepage or product pages or build a distinctive testimonial page.
Publishing reviews on your online store helps you gain more trust and encourages new customers to make their own. Buyers love speaking up their minds.
After using the product, they would want to add their unique feedback, letting others know what the previous testimonies haven't pointed out.
Sometimes a website alone isn't enough for a space where customers can deliver reviews, ask questions and engage with other buyers.
As a brand owner, you want to build a community for them (and for the sake of your business). This is when you think of social media as well as making them easily accessible from the storefront.
💡According to Pew Research, 84% of people aged 18 to 29 have at least one social media account. Your customers could be everywhere on the internet.
That's why brands must be present on popular social sites such as TikTok, Facebook, Instagram, X (previously known as Twitter), and YouTube. Make sure they're the platforms your customers use most.
Social media is also where influencers do their job. Interacting with their content by sharing and commenting on their posts is the quickest and most straightforward way to hold potential customers' interest.
Additionally, 77%e of businesses already leverage social media to reach customers. So don't let this opportunity slip through your fingers. Start building some social profiles and attach them to your money site.
Well-managed customer engagement on social media will give you many reviews you couldn't imagine.
3. Follow up with buyers
The checkout point isn't the end of the sales funnel.
On top of that, the post-purchase stage is a greater chance for businesses to keep a high customer retention rate. Users are more ready to review after experiencing the shopping process or using the product.
That's when the brand should jump in sending follow-up emails as to how to get more reviews!
Consider subtly collecting your customer contact info like name, phone number, and email address beforehand.
After they make their payments, send them a follow-up "Thank you" email and ask for their honest feedback about your customer service.
❗Key takeaway: Follow up with your buyers at the right time.

Note that for some products, it must take a while for customers to use them and observe results. Choose the right time, otherwise, they might feel disturbed and won't give you genuine product reviews.
4. Reduce the friction as much as possible
The less hassle it is to write a review, the higher chance your customer will do it.
Suppose you've just finished a sale campaign and desire feedback to improve the next one. Take note of these ideas:
Provide samples of feedback (like a poll); all your customers have to do is pick at least one of them
Do it on the platforms where most of your customers are active
Make open-ended questions to encourage diverse responses rather than Yes/No feedback (e.g., "How did you enjoy our sale campaign?")
Restrict asking for reviews cross-platform to reduce navigation.
5. Ask the right questions
To avoid low-quality, vague reviews, asking the right questions is crucial. Think of what users would expect the most from your product, their usual concerns, your sales touchpoints, and the pain points in your industry.
Because it stirs up the consumer's desire to share their experience, asking the right questions is also how to get more reviews.
For example, your beauty brand recently launched an organic sunscreen product for acne and oily skin. Because you're aware of the target user for this product, the questions can be:
What did you like most about our new sunscreen?
How did the sunscreen support your acne treatment?
How much did your skin improve after using our new sunscreen?
6. Give your customer a reason to review
Buyers love side benefits; even the smallest ones could excite them. That's why you should take review incentives into account.
Here are some ideas on how to get more reviews by rewarding reviewers:
Give them a discount coupon for any subsequent purchase
Give them a commission per sale they help make based on their review attempt
Put them on the sample waitlist for new products in the future
Create a contest for reviewers with exciting awards
7. Don't neglect bad reviews
Can a single negative review lead a business to a crisis?
💡 ReviewTracker said 94% of consumers say they would avoid a company for a bad review.

But here's the good news: 45% would consider supporting a business if it responds to negative reviews.
So, bad reviews aren't always bad. As long as you have reasonable replies to the customers, you manifest your professionalism in doing business with them.
Respond to bad reviews, and do it in a respectful and humble manner.
This is your chance to let customers know they matter and even turn them into loyal ones. And for potential buyers, you're a business of trustworthiness and customer care to rely on.
8. Repost quality reviews on your business sites
Passionate customers are more likely to give genuine testimonials with images and videos.
Take advantage of this by re-posting them on your business website or social pages. It's how to get more reviews with UGC (User-Generated Content).
For instance, Instagram Stories is a great tool to do this. According to Sprout Social, 62% of users are interested in a brand over Stories. When a customer posts about your company on their page, it will almost certainly gain exposure.
Re-sharing them on your business profile, hence, creates marketing momentum. This will give the customer a sense of involvement and inspire others to do the same.
A social proof app is a space specifically designed for only customer reviews, whether they're positive or not. Its transparency and honesty bring businesses into the light, thereby affecting their credibility.
And yes, using social proof apps can help a business attract more reviews. When potential customers see that other people have had positive experiences with a business, they are more likely to add their own reviews.
This is because social proof is a powerful psychological phenomenon that can influence people's decision-making.
In the following section, we'll show you the benefits of using social proof apps for your business. We'll also walk you through step-by-step guidelines on how to use Ali Reviews — one of the best social proof apps on the Shopify App Store today.
How To Get More Reviews For Your Shopify Store Using Ali Reviews?
Ali Reviews is among the highest-rated product review applications (4.9/5 ratings from over 13,000 merchants) within the Shopify ecosystem. It is an all-in-one product review solution, helping merchants collect, showcase and manage impactful reviews on their Shopify stores.
Without further ado, here are 5 practical steps on how to get more reviews with Ali Reviews:
Step 1: Download Ali Reviews
To get started, log into your Shopify account, access Shopify App Store, and download Ali Reviews.
Step 2: Get Familiar with Ali Reviews' Dashboard
Go to your Shopify Admin page.
Once you've successfully installed the app, it will appear under the App section on the left sidebar.
Once installed, here are some of the highlighted features you got to enjoy with Ali Reviews:
Importing reviews: effortlessly import reviews from Ali Express to your Shopify store.
Collect reviews: request reviews from their customers via SMS, Email, social media, with stunning templates & automation.
Manage reviews: this makes it easy to set up reviews by your choice. You can decide which one is published, unpublished, and pending.
Showcase reviews: includes review display options such as Review Box, Carousel Slider, and Review Pop-up to get a style on critical pages.
Rich configuration: This is where you make basic configurations to run the app more appropriately, from adding the email address and adjusting the timezone to picking a subscription plan.
Here's an overview of the Shopify dashboard:
If you scroll down a bit, Ali Reviews gives you several suggestions to boost your store's credibility.
These include trending templates and layouts, request generators, importing reviews, collecting reviews, turning thoughts into compelling social content, and more.
At the bottom of this dashboard, you can also get updated on the product about any new features or changes.
Now the setup steps are done, the following three steps show you how easy it is to use Ali Reviews and level up your social proof game.
Step 3: Import Reviews
Sourcing reviews from other platforms makes it easier to let customers see different viewpoints on your products. It's how to get more reviews when you're on multiple marketplaces.
You can import reviews from AliExpress, Amazon, Dsers, and other apps via CSV files. To do so, follow these steps:
1. Install the Ali Reviews extension on your Chrome browser.
2. Reload the app to activate the Import Reviews feature.
3. Enter it by clicking Import Reviews under the App section on the left sidebar. The page will look like this:
4. Click the Import Settings button so you can adjust the import command.
You can change the date range, review quantity per import, review location, and language, or even manage content moderation standards.
5. Back to  Ali Reviews, click the orange Import Reviews button. Paste the product page URL from AliExpress/Amazon, and click Import Reviews again.
Step 4: Manage review widgets
As discussed earlier, putting reviews in front and center is how to get more reviews from the customers visiting your website. Here's how to do it:
1. On the sidebar, click Show Reviews.
2. In the Widget Setting section, click the Quick Add button of a widget option to pick it as your review display option.
3. Choose what page you want the widget to present.
4. To manage a widget, click the Manage button next to the widget option.
5. You'll be directed to an editor page where you can edit the review widget in different ways. All settings happen in real-time.
6. Click Save once you've finished editing how the widget will look and feel on the page.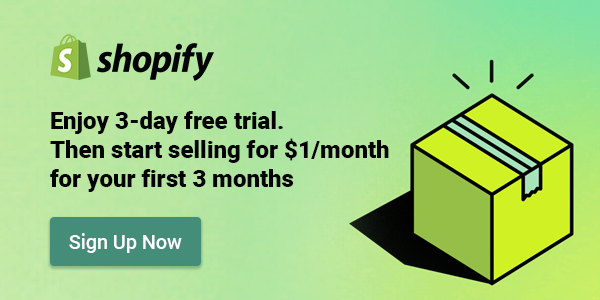 Step 5: Request reviews via Email
The last step on how to get more reviews with this app is to acquire through email.
In this step, you collect reviews post-purchase via Email. The Collect Reviews feature allows you to send automated request emails, which is how to get more reviews for each order. Here's how to do it:
1. On the same sidebar, click Collect Reviews.
2. Enter the Email Review Request section to set up automated email
3. Set up request Emails
On the Email Review Request page, you can:
Turn on auto-schedule requests
Set email schedule by date and country
Arrange the product order within the email and review the submission page
Send review reminder emails
Send review request emails for orders aged 60 days
4. Choose an Email Template
Choose and customize an email template to make it align with your brand style. This step is important to impress the recipients while increasing brand awareness.
Click the orange Customize button to get started with your email template customizations.
5. Block a recipient (optional)
In case you don't want to send automatic request emails to specific users, add their email addresses to this blocklist.
With the Collect Reviews feature, you can also:
Send review requests via SMS
Send review requests instantly by uploading your CSV file of targeted customers
Create requests and monitor the review submission
Make and edit custom questions
Set up how you incentivize customers to leave reviews
Create a testimonial page, meaning all reviews are in one place
💡 For a more in-depth guide on how to get more reviews with Ali Reviews, please visit our Ali Reviews helpdesk.
Get more reviews with Ali Reviews!

Increase customer confidence and reduce cart abandonment from others' commentary!

Try Ali Reviews Free
Conclusion
Online reviews are a powerful tool to boost your eCommerce business' credibility and trust. Learning how to get more reviews is just a breeze. But when it comes to practice, all you may need is just a social proof app.
If you enjoyed this article, stay tuned to OneCommerce Blog for more exciting and informative posts coming soon!