If you're still debating whether to start a business because you don't have enough financing or if you want to import products but don't have enough space. However, many businesses now start with "zero" funding through WooCommerce Dropshipping, and they use an effective WooCommerce Dropshipping Theme.
So, what exactly is dropshipping? or What are the commonly used WooCommerce dropshipping themes? We will explain this in this blog.
What is Dropshipping?
Dropshipping is a retail fulfillment method where a store does not keep the products sold in its inventory. Instead, the drop shipper will buy the product from a 3rd party and ship it directly to the customer when the buyer needs it.
Dropshipping is now possible on a variety of e-commerce platforms. Furthermore, you can create a website (an online store) using the WooCommerce platform to do dropshipping. All you need is good marketing as well as a beautiful and functional Dropshipping theme on WooCommerce.
Pros and Cons of Dropshipping
Dropshipping has the following advantages:
Dropshipping allows you to get started with no money. You can create a successful dropshipping business with very little capital because you don't have to pay for inventory management.
Items are delivered much faster because unnecessary middlemen are evaded.
Flexible business locations: A dropshipping business can be accessed anywhere with an Internet-connected device. As long as you can ensure smooth communication with your suppliers and customers, you can start your dropshipping right now. Do business from anywhere and at any time you want.
Apart from the above advantages, dropshipping also has certain disadvantages:
-Poor product quality management: It is difficult to find a good distributor who provides you with a stable source of goods at a reasonable price.
Hence, you will not be able to control the quality of the product. Think about it if customers are not satisfied with the product, surely your website's reputation will be significantly affected.
Low Profits: Low margins are the biggest downside to a highly competitive dropshipping business environment.
Because it is so easy to get started and the investment and operating costs are minimal, many merchants will set up a store and sell bargain items in an effort to increase sales. They invested very little to start the business so they could afford to operate with low turnover.
Top 5 WooCommerce dropshipping themes you should check out
We have researched and found the following dropshipping themes. You can check it out below.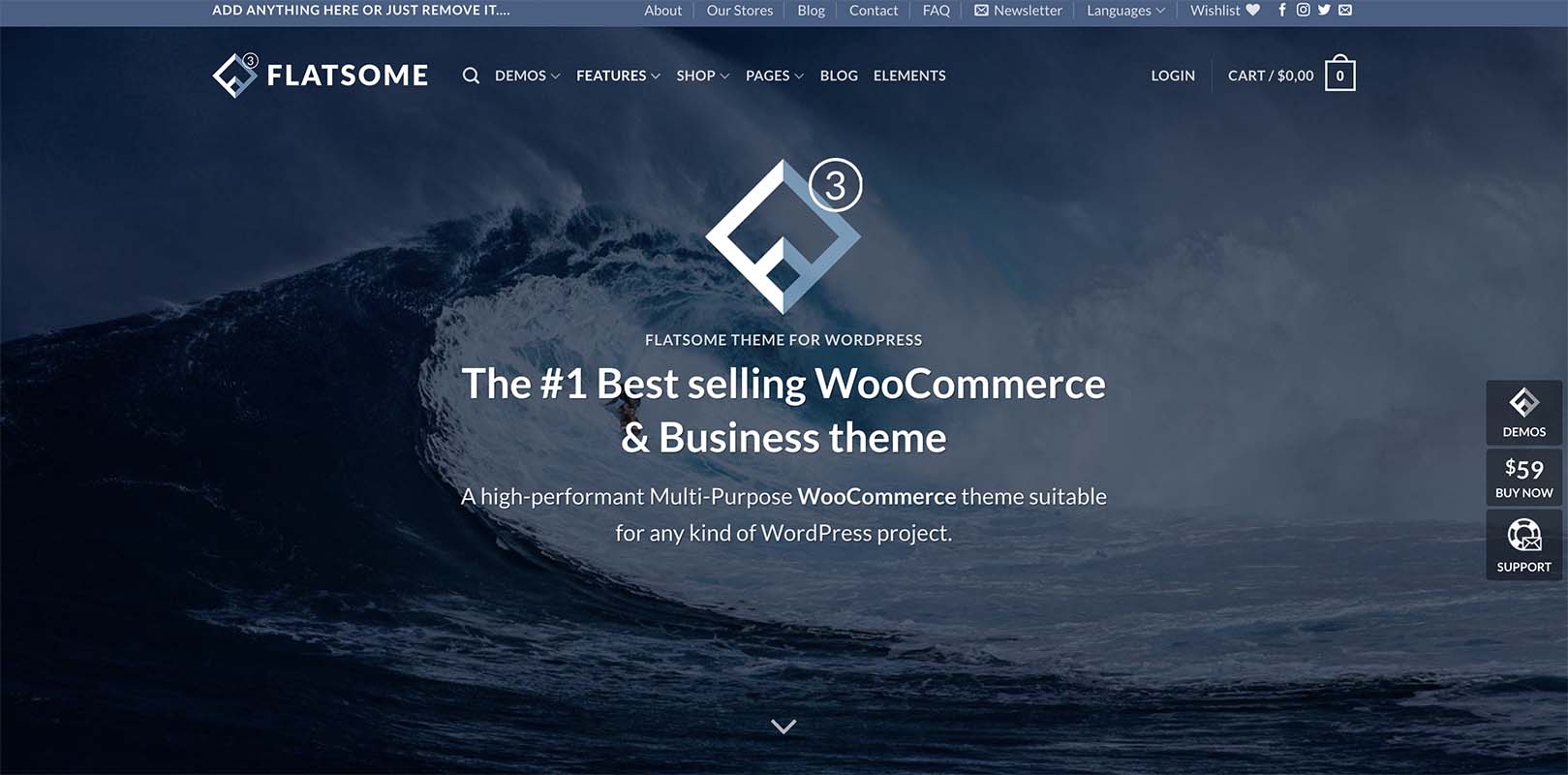 It should be no surprise that Flatsome is one of the best WooCommerce Dropshipping themes for eCommerce. Because of its incredibly fast loading speed, it has gained popularity and support from many sellers. As a result, Flatsome has remained the most popular e-commerce WordPress theme, as well as one of the best WordPress dropshipping themes.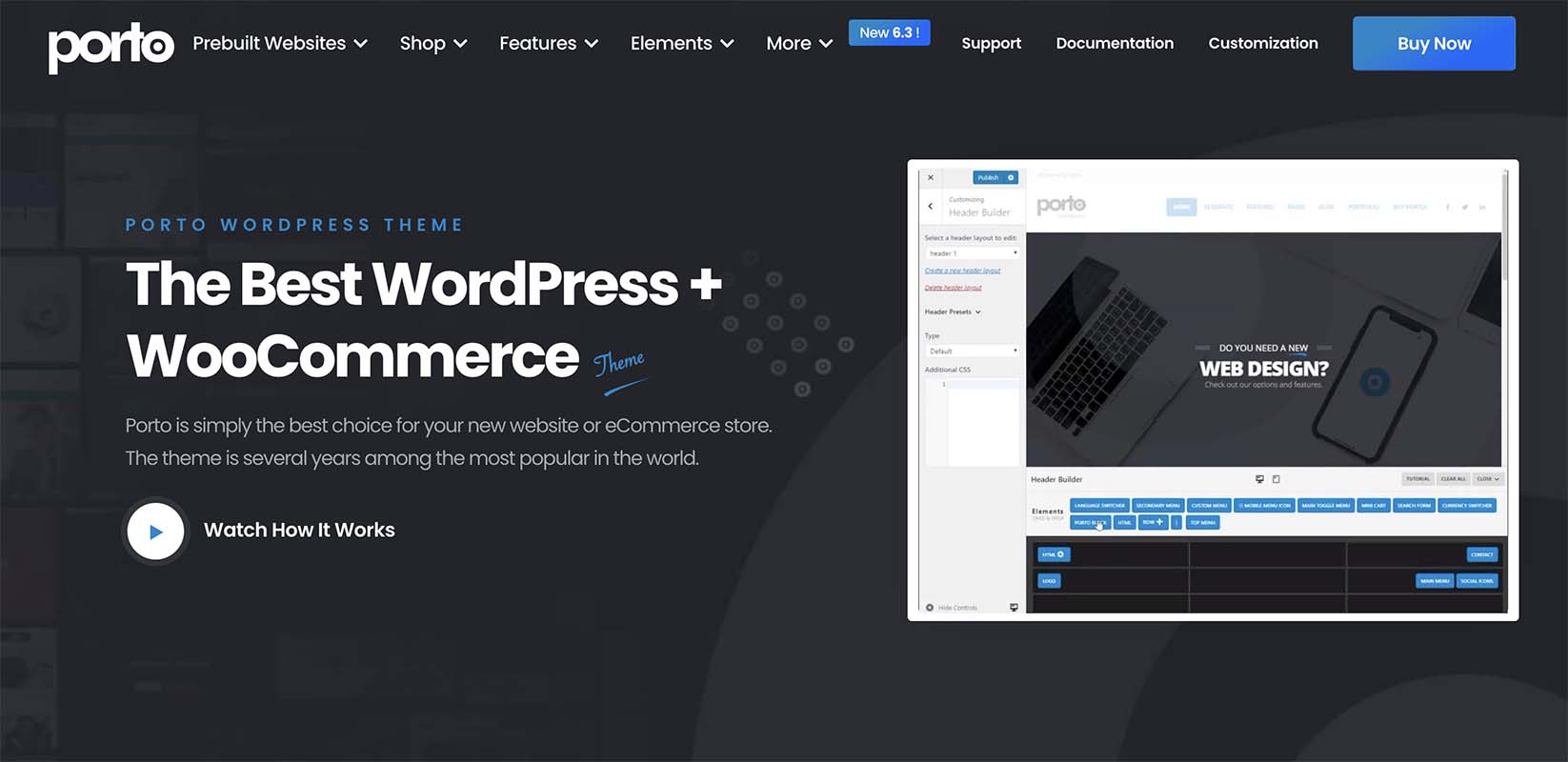 Despite the fact that there are numerous multi-purpose WordPress themes to choose from, the Porto theme is well-known for its excellent e-commerce feature.
It includes a collection of professional online store homepage demos and a collection of templates for your e-commerce store's main pages.
Porto has essential website design features such as a drag and drop interface, a website builder, and a library of demos.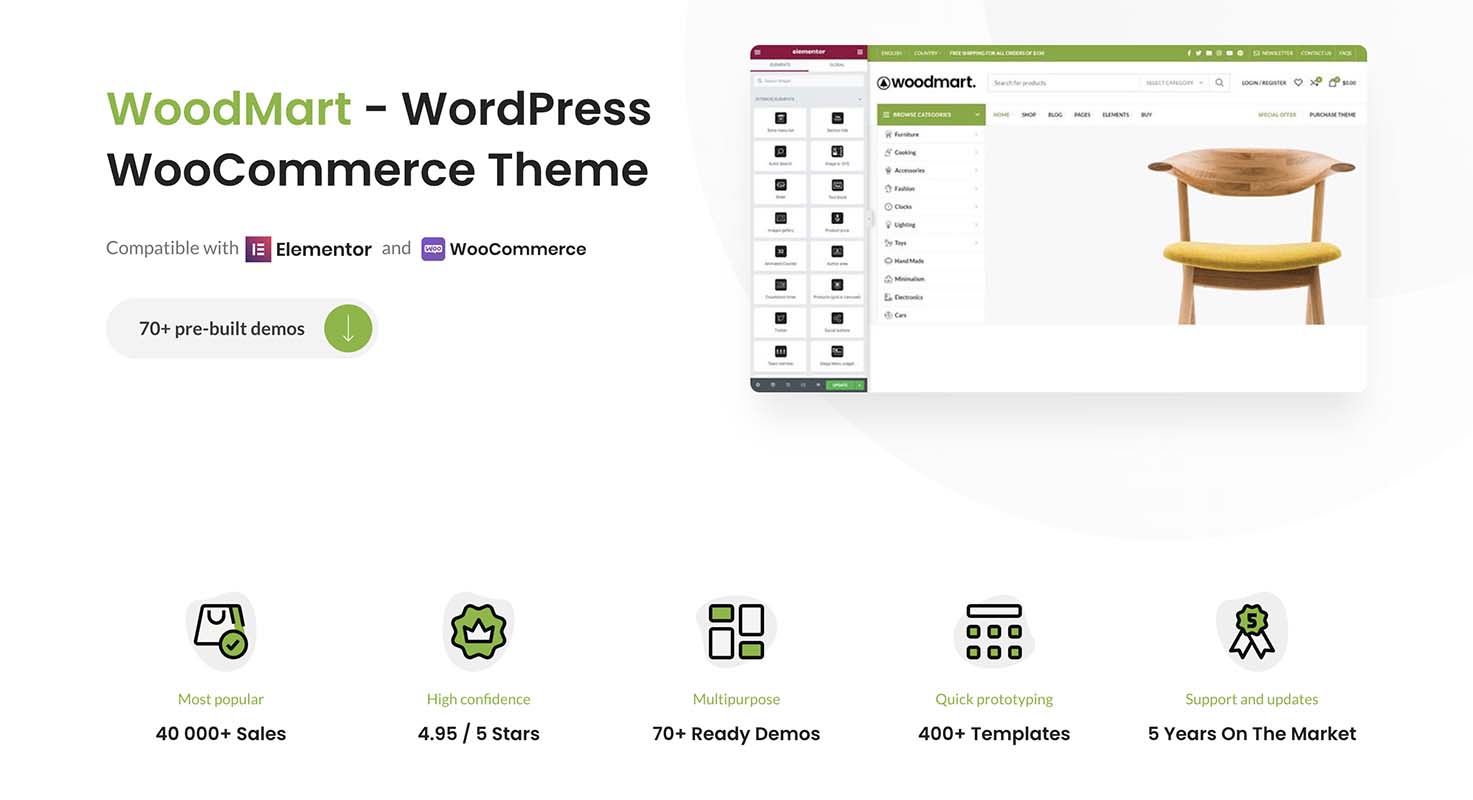 This is an extremely powerful WooCommerce Dropshipping theme. The WoodMart theme makes use of powerful AJAX technology to provide users with a fast and seamless online shopping experience. It is compatible with WPBakery Page Builder and Slider Revolution. We believe that WoodMart Theme will provide visitors to your website with a unique experience.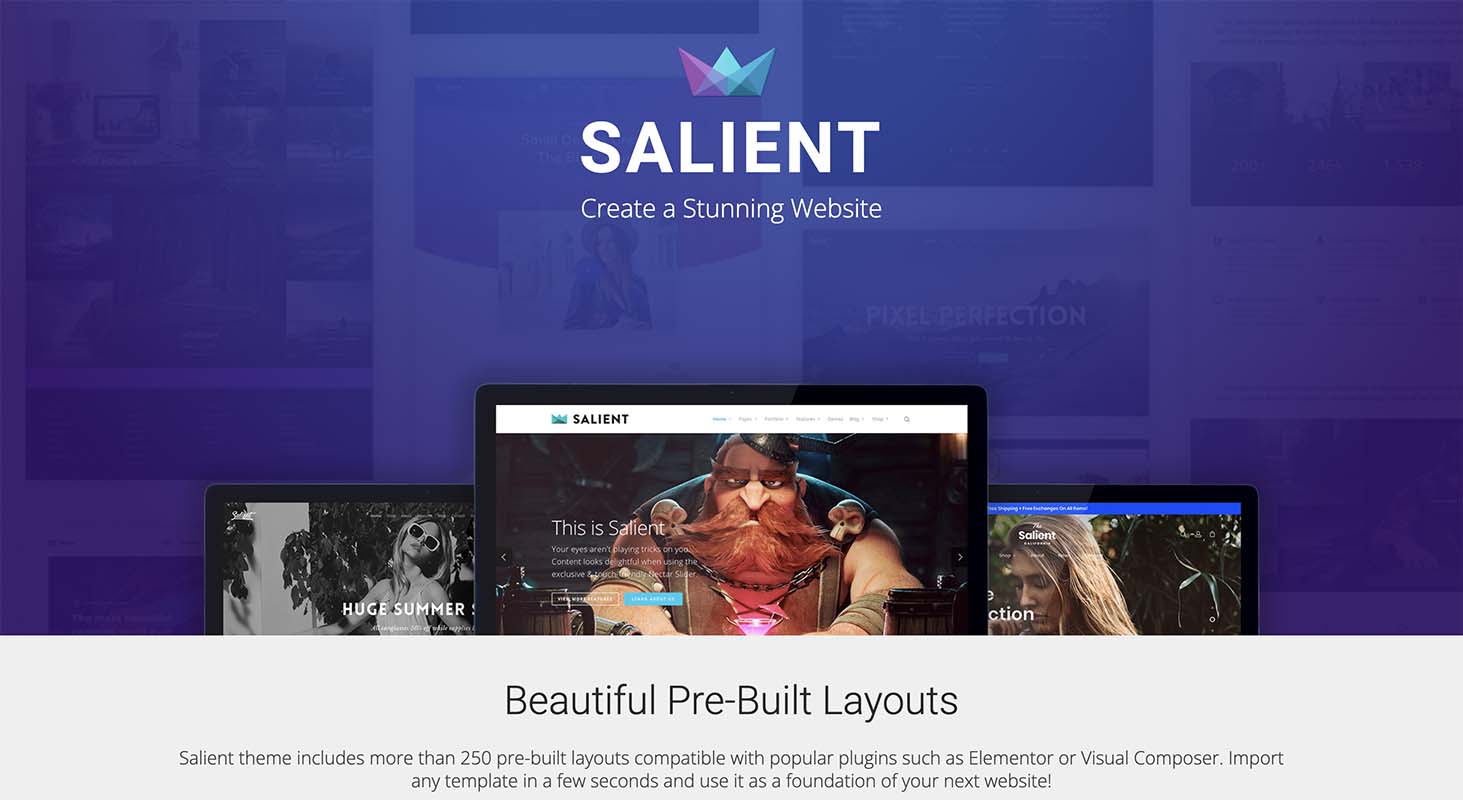 Salient is one of the most popular WooCommerce Dropshipping themes. ThemeNectar created the Salient theme. With over 50,000 copies sold, it is one of the most popular and highly rated themes on Themeforest. Many built-in features are available, including portfolio customization, page transitions and animations, sliders, and post types.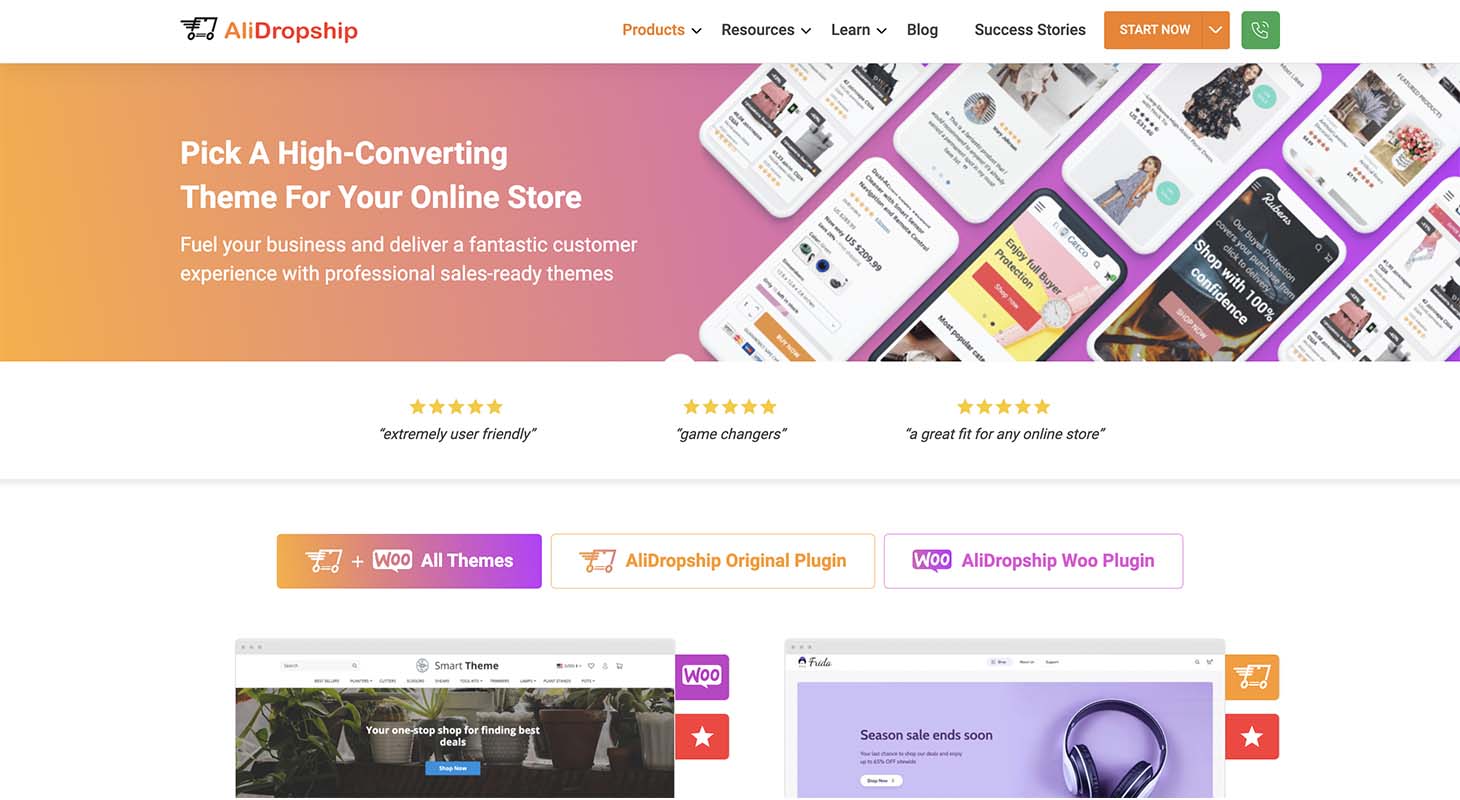 AliDropship is an amazing WooCommerce dropshipping plugin designed specifically for AliExpress vendors. You can directly import products from AliExpress into your WooCommerce store.
AliDropship automatically adjusts dropshipping product prices and ad space. Pricing variables can be set to automatically adjust prices based on profit settings.
FAQs
Is Dropshipping the same as Sale Collaborator?
Dropshipping and Sale Collaborator are not the same.
Both of these business models operate on an online platform.
Both of these models do not need to hold goods and do not need inventory.
Both of these models do not need to pack and ship orders
Differences between sale collaborators and Dropship
Sales collaborators and dropshipping fixed commissions of suppliers. While dropshippers sell products at their discretion, raising or lowering prices depending on their business strategy.
Collaborators only have to pay shipping and packing fees. Meanwhile, Dropship must pay the original price of the product and packaging costs. This is perhaps the most obvious difference between the two.
Most of the collaborators do retail on their pages.. and most dropships sell on e-commerce platforms.
Why is WooCommerce Dropshipping Theme important?
A good WooCommerce Dropshipping Theme for your e-commerce business will be simple to install and will get you up and running quickly. The beauty of WooCommerce themes is that they are pre-built and easy to install, which should be a requirement in the theme you choose for your online business.
A website has a friendly interface that allows users to freely switch between devices such as iPhone, iPad, or desktop while still ensuring a great shopping experience for users.
And that interface had to be constantly updated and renewed, ensuring the safety of users' information at all times.
A fast-loading page speed
Your WooCommerce theme should be light to maintain overall page load speed, which significantly contributes to SEO ranking and visitor retention on your website. The faster your website loads, the better it will be for you and your company.
Conclusion
We hope you enjoy our blog article about Woocommere Dropshipping Theme.
There are a lot of themes to use for dropshipping. However, there is no perfect or best theme; which one you choose will depend on your goals, products, and target audience. A suitable theme will assist you in attracting new customers and retaining existing ones, but it also depends on how you market your products and care for your customers.
Otherwise, follow us if you want to know more about WooCommerce.