Understanding and efficiently managing Shopify shipping rates is vital for the success of your e-commerce store since it affects customer satisfaction, profit margin, and brand reputation. But how do you set up shipping rates for your Shopify store?
In this all-inclusive guide, you will discover the step-by-step process of configuring shipping rates for your Shopify. Whether you want to offer free, flat-rate, or calculated shipping based on weight or price, we have you covered.
What is Shopify Shipping Rates?
Shopify shipping rates are the charges that Shopify store owners must pay for shipping products to their customers.
These rates can vary based on several factors, including the shipping carrier, the weight and dimensions of the package, the shipping destination, and the shipping method selected (e.g., standard, expedited, etc.).
Shopify sellers must specify their shipping costs and choices before they can ship any orders. This involves determining how much shipping will cost and how much you will charge your consumers.
Shopify provides various shipping rate options to guarantee that you charge your customers the right shipping options such as:
Flat Rate Shipping
Calculated Shipping Rates
Free Shipping
Note: Shopify shipping rates and features may change, so it's best to check Shopify's official documentation for the most current information.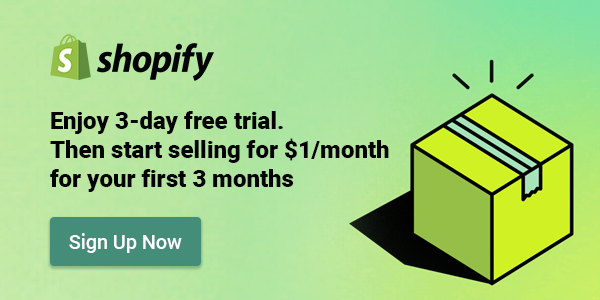 1. Flat Rate Shipping
Flat shipping rates are defined quantities of shipping that you charge a fixed amount for shipping an item based on the customer's order.
For example, if you want to charge $5 for delivery on every order, you would set up a $5 flat shipping fee.
This strategy streamlines the shipping procedure for both the seller and the buyer by making budgeting easier and eliminating the need to compute shipping charges for each order.
Pros
Cons

Simplicity and transparency since customers know how much they will pay for shipping without complicated computations.
Cost predictability for shop owners to foresee and incorporate shipping expenses into their pricing strategy.
Ease logistics with different Shopify shipping rates based on destinations or package features.
Marketing opportunities entice customers to purchase more.
Time-saving for small businesses lacking automated systems.
Efficient handling process

It may not be cost-effective for light items based on weight and dimensions.
Lack of customization to alter shipping rates on Shopify based on specific scenarios or customer preferences.
International restrictions since costs may be too costly to maintain a flat charge and location.
There are 3 main types of flat rate shipping:
a. General shipping
General shipping is the simplest form of flat-rate shipping. This type is provided directly by shipping carriers, and the shipper pays a standard rate regardless of the package's weight or destination (as long as it meets the carrier's requirements). It's called "General" because there are no specific conditions or criteria; every order has the exact shipping rate.
For example: USPS Priority Mail Flat Rate
Priority Mail Flat Rate boxes and envelopes are available from USPS. You can load the box or envelope with as much content as it will hold (without changing its shape) and ship it at a predetermined charge. This is especially useful for transporting bulky things because the cost remains constant regardless of weight and size.
Pros
Cons

Extremely simple for customers to understand.
Easy for businesses to implement.

It might not be cost-effective for very light or weighty items.
Only allows for a little flexibility or customization.
b. Weight-based shipping
Weight-based shipping is when the weight of the package within specific weight ranges determines the shipping fee.
For example, a business could charge:
$5 for packages up to 1kg,
$10 for packages between 1kg and 2kg,
$15 for packages between 2kg and 3kg, and so on.
Pros
Cons

Allows more customization based on product weight.
It can be more cost-effective as it considers the weight.

Slightly more complex for customers to understand compared to general flat-rate shipping.
Requires businesses to weigh products and update shipping settings accordingly accurately.
c. Price-based shipping
Under Price-based shipping, the shipping fee is determined by the total price of the items in the order. Sellers frequently utilize this to get customers to spend more money. It is also used when the worth of the items influences shipping costs more than weight or size.
For example, a store could charge:
$10 shipping for orders under $50,
$5 shipping for orders between $50 and $100,
Free shipping is available for orders over $1000
Pros
Cons

Can incentivize larger orders, increasing average order value.
Allows customization based on order value.

It can be more complex to manage, especially if the store has a wide range of product prices.
It may not always align with the actual costs of shipping.
2. Free Shipping
Free Shipping is one of the most common e-commerce Shopify shipping rates, in which the buyer is not charged for shipping the things they purchase.
To attract clients, merchants can provide free shipping on all orders or under specific circumstances, such as a minimum purchase value.
Pros
Cons

Increased conversion rates for customers to complete their orders, and they are likelier to purchase more to qualify for free shipping.
Competitive advantage.
Simplified checkout process

Reduced margins
Higher product price: Some merchants may need to raise their product pricing to compensate for the free shipping costs.
Potential for loss on low-value orders if the shipping expenses are quite high compared to the product's price.
While offering free shipping can be a strong approach to entice customers and growing sales, Shopify store owners must carefully examine the financial ramifications and manage their policy of Shopify shipping rates to their business goals and customer expectations.
3. Calculated Shipping Rates
Calculated shipping rates happens when a third-party shipping service calculates shipping costs for your Shopify store based on the order's specifics, such as the origin, destination, weight, dimensions, and delivery speed (standard or express).
Like many other e-commerce platforms, Shopify integrates with other shipping carriers to provide accurate shipping quotes in real-time.
Some examples of third-party shipping services are FedEx 2 and UPS 3. Moreover, some apps can also provide calculated rates if the carrier uses an app to integrate with Shopify or if merchants need a more advanced shipping setup.
Pros
Cons

The high accuracy.
Cost-efficiency since the customers are responsible for paying the shipping costs.
Flexibility for customers can adjust their shipping process, including normal, expedited, and next-day delivery.
Automatic updates.

Complexity for customers.
If the buyer sees that the shipping cost will be more than they can afford, they may abandon their cart.
Any problems or interruptions in the carrier's system could cause the checkout process to fail.
Less control for merchants.
Many sellers on Shopify find that Calculated Shipping Rates are an ideal alternative for an accurate and adaptable shipping price model based on the purchasing experience and customers' preferences.
Merchants can avoid the drawbacks of calculated Shopify shipping rates by providing clear information and counseling to customers regarding shipping options and costs.
Shopify Shipping Carriers
Shopify shipping carriers are the shipping carriers integrated within the Shopify platform to facilitate order fulfillment and shipping for merchants. Shopify offers integrations with several major carriers. Here are a few popular ones: USPS, DHL, UPS, and Canada Post.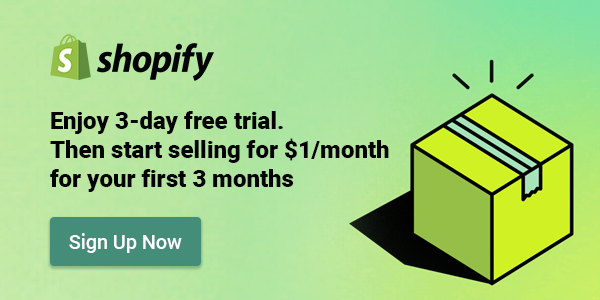 Different shipping providers have various policies, tools, and prerequisites. Research and understand the shipping carrier's policies to avoid delays and extra costs.
The following table shows the maximum discount available by the carrier for the latest update:
Shipping carrier
Basic
Shopify
Advanced
USPS
Domestic shipping
Up to 67.6%
Up to 88.5%
Up to 88.5%
International shipping
Up to 8.65%
Up to 8.65%
Up to 8.65%
UPS
Domestic shipping
Up to 69.19%
Up to 69.76%
Up to 69.81%
International shipping
Up to 85.8%
Up to 85.8%
Up to 85.8%
Standard shipping to Canada
Up to 40.2%
Up to 40.2%
Up to 40.2%
DHL
International shipping
Up to 72%
Up to 74%
Up to 76%
Canada Post
Domestic shipping
Up to 35%
Up to 38%
Up to 43%
Shipping to the US
Up to 44%
Up to 44%
Up to 47%
International shipping
Up to 58%
Up to 60%
Up to 64%
1. USPS (United States Postal Service)
The United States Postal Service (USPS) is an independent agency of the United States federal government executive responsible for providing postal services in the United States, including its insular areas and associated states.
The USPS is one of the oldest postal services in the world and serves as a fundamental means of communication and shipping for individuals and businesses alike.
In the context of Shopify Shipping Carriers, USPS (United States Postal Service) is one of the carriers integrated within the Shopify platform. The merchants can print USPS shipping labels directly from Shopify and even access discounted shipping rates.
2. DHL
DHL is a global courier and logistics business focusing on international shipping, courier services, and transportation.
What's more, DHL can be integrated into the Shopify platform to let merchants offer DHL shipping options to their customers, especially for foreign orders, usually within three to five days over 220 countries and territories worldwide.
This connection allows merchants to print DHL shipping labels from their Shopify dashboard.
3. UPS (United Parcel Service)
UPS (United Parcel Service) is a global shipping and operations company that offers a wide range of services, such as package delivery, freight shipping, and supply chain management.
Regarding Shopify shipping carriers, Shopify integrates with UPS so that merchants can offer UPS shipping choices to their customers. They can print UPS shipping labels from the Shopify dashboard and get access to discounted Shopify shipping rates.
UPS can be an excellent option for merchants seeking reliable, timely, and trackable shipping services, especially for heavier packages or high-value items. However, merchants should be mindful of the costs, including additional surcharges, and consider the nature of their products and the preferences of their customer base when selecting Shopify shipping rates.
4. Canada Post
Canada Post is Canada's primary mail service, which delivers mail and packages within Canada and other countries. Canada Post is only offered to Shopify sellers whose products are shipped from Canada.
Regarding Shopify Shipping Carriers, it lets their merchants offer Canada Post shipping choices to their customers by printing Canada Post shipping labels directly from Shopify, and sometimes they can get discounted shipping rates.
Canada Post is a popular option for Shopify merchants based in Canada, particularly domestic shipping. The integration with Shopify simplifies the shipping process, and the variety of services allows merchants to offer different options to customers. However, merchants may also consider integrating other carriers for specific shipping needs, such as expedited international delivery or shipping high-value items.
Final words
Setting up Shopify shipping rates is one of the most important aspects of running an online store. You can ensure customer satisfaction and maintain profitability by offering various shipping options, such as flat rate, free, and calculated shipping, through carriers like USPS, DHL, UPS, and Canada Post.
By following these simple steps, you can ensure that your customers have a simple and easy shopping experience while optimizing your shipping costs and maximizing your profits.