Shopify Online Store 2.0, also known as Shopify OS 2.0, has been recently discussed a whole lot by merchants on the platform. 
Announced at Shopify Unite back in 2021, Shopify Online Store 2.0 is regarded as one of the platform's 'biggest updates' that is to change how merchants control their themes.  
But in what ways- you might ask. Well, in this article, we're going to take a closer look at What Shopify Online Store 2.0 is and Its Impact on you as-a-merchant. 
Scroll down for more! 
Overview
To be simplest, Shopify Online Store 2.0 provides merchants with a more flexible store content and easier section & block builder on merchants' storefronts. 
Particularly, the Shopify Online Store 2.0 editor gives merchants more control over building their custom templates, storefronts, and apps' block to the exact spot they want on their website.
Overall, here are the perks you might enjoy with Shopify Online Store 2.0:
35% faster site loading speed (according to Shopify's word) 

Easier to add & remove apps without leaving draft code 

More control over your store content
Excited? Yup, it's time to dive deeper into the 3 biggest updates of Shopify Online Store 2.0:
1 . Sections on every page
A section is a banner, a text box or a testimonial slider, etc. You combine these so-called 'sections' to build up your page (homepage, product page, etc.) till you get your desired look. 
The thing is, previously, Shopify's sections were only available on a store's Homepage. But with Shopify Online Store 2.0, you can now add sections on every page and every spot of your e-site, from your catalog page, blog page to collection page, product page, cart page, etc.  
For better understanding, here is a demo of how I add a section on my product page with ease: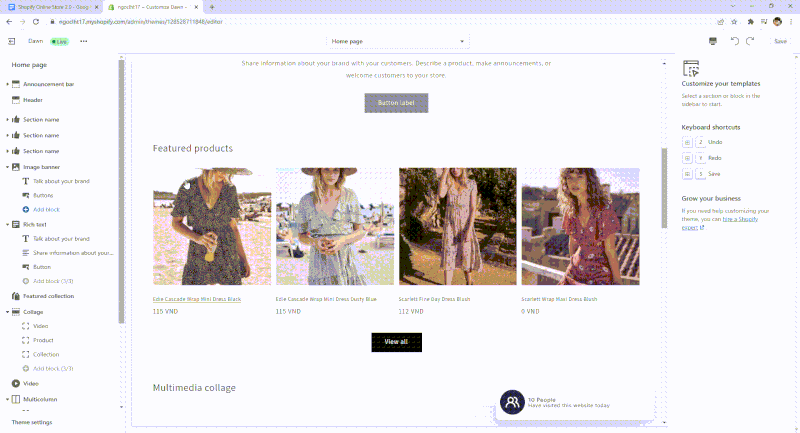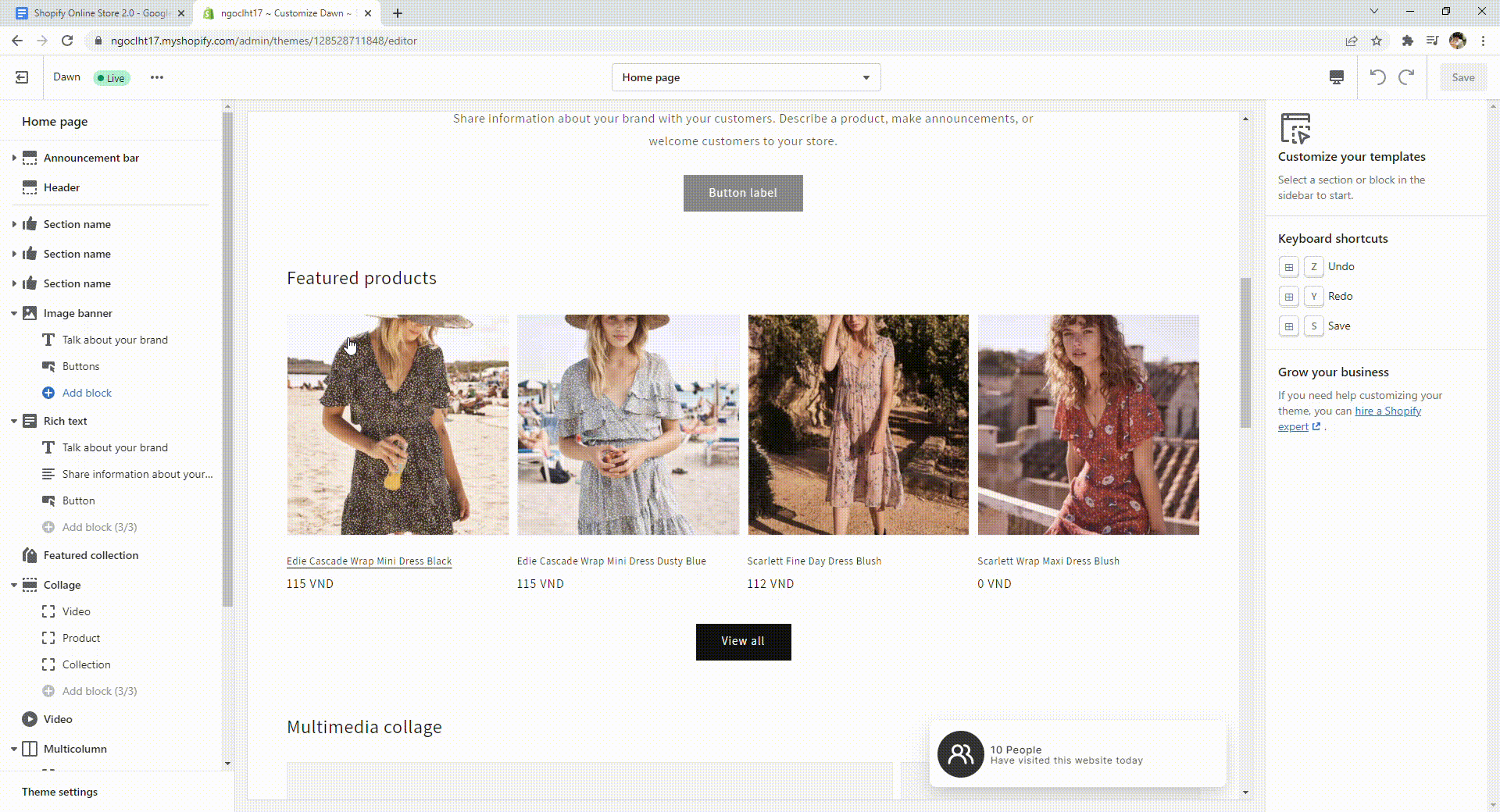 ?This update is an absolute game-changer for Shopify merchants since they have much more freedom to add any branded element

that they want on a wanted page
For instance, you can add a promo banner on the homepage to the top of the default product page directly on the theme editing interface without having to rely on an app or a developer. 
2. Theme app extensions & app blocks
Historically, the way in which an app was embedded and worked with a Shopify store was pretty fixated. Without the app developer's particular settings for the pre-selected theme, the way how an app's elements show up on your store was limited. 
However, since Shopify Online Store 2.0 was on air, apps now come in blocks. This lets merchants drag and drop anything that an app provides to any location of any page.
?

This lets merchants

easily integrate apps into any theme directly in the theme editor

with no coding required. And when an app is uninstalled, any codes associated with that app will be auto-removed. 
3. Metafields – more flexibility over store content
For your info, 'metafields' are extra pieces of data that you add to a page of your Shopify store to make it more informative or appealing for prospecting online shoppers. 
Back in the 'pre-metafields' days, Shopify merchants have to rely solely on apps or a Shopify Expert whenever they need to add an extra piece of information on an intended page.
With OS 2.0, merchants will no longer have to hardcode the display of metafields into themes or rely on APIs to add more data to a page belonging to their Shopify store. 
Instead, merchants can now add multiple metafileds to 5 main pages: 
Products

Variants

Collections

Customers

Orders.
Metafields even support a wide variety of file types with Shopify's file picker too! Instead of letting you code a specific file type to your theme, OS 2.0's metafield file picker allows you to upload selected media to your wanted page.
For instance, you can leverage metafields to add a size chart guideline to your product detail pages or care guide to improve your customer's on-site shopping experience.
?
With metafields, merchants can easily make any alterations or amendments to their online storefront without the need to outsource or invest in apps.
4. Theme Editor Improvements
Gone are the days of wasting time searching a long list of sections to find the one you need to customize. That's because now you have a much more intuitive and streamlined theme editor interface. 
You can visualize sections on a particular page with an accordion view of collapsible sections. Not to mention that you can liquid code directly via your theme editor too.
Shopify Online Store 2.0 – Summary
In brief, Shopify Online Store 2.0 has profoundly eased up the way merchants customize their Shopify stores, from unlimited section capability, easy configuration of app blocks to more flexible content with metafields, and a more tractable theme editor interface.