Though Shopify is easy to use, you may inevitably encounter several obstacles when growing your online business. That's why in this article, we'll show you all the ways you need to know to reach Shopify customer service.
Reach the Shopify customer service team for support
If you need urgent support, there is no better way than get it directly from the Shopify customer service team first, which is 100% free no matter what your Shopify plan is. The Shopify customer service team will help you through literally anything related to your Shopify store, from technical issues to advice and more!
1. Shopify Live Chat
Shopify live chat is the quickest way to reach the customer service team with merchants who need assistance and is always the first option that comes to mind for merchants.
With live chat, Shopify customer service staff can proactively walk you through their instructions while also answering your queries about pretty much everything related to the platform. Additionally, wait periods are eliminated with live chat because you will get assistance and answers practically immediately.
You can type your problem into the Shopify help center, search for it, and study all the relevant materials there before contacting live chat assistance.
Skip forward to the live chat window if the solutions you're seeking for aren't available here.
Follow these guidelines:
Navigate to 24/7 support > Select chat with us > Open your Shopify store and log in, or proceed as a guest >  Send your message > hit Send
Afterward, log in to authenticate your Shopify store or choose to continue as a guest.
Next, drop your message and send it to Shopify customer service team.
2. Shopify Email
In order to reach Shopify customer service via email, navigate to 24/7 Support > Click on Email us > Log in to your account > Leave your message > Hit Send
To email the Shopify team, you have to log in to your Shopify account first. In case you need it, you can attach files to your email for better clarification as well. 
3. Shopify Phone
You can contact the Shopify customer service team directly by calling their hotline if live chat and emails are not sufficient.
Unfortunately, the Shopify phone support area has disappeared from its previous locations. The support area of Twitter experiences the same issue.
For your convenience, here are the regional hotline numbers we collect for you: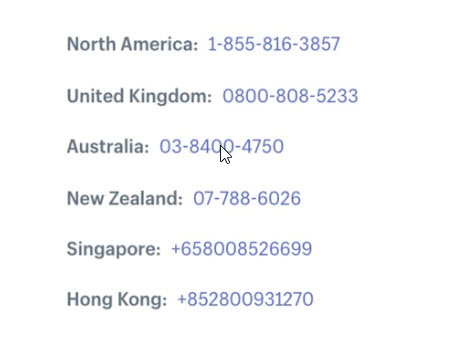 We will update you later if the hotlines we mentioned are no longer operational. For precise hotline numbers, you can also speak with Shopify live chat.
Use forums to get Shopify customer service 
Beyond just providing support when needed, Shopify has established a dedicated community where all online retailers from across the world can interact, exchange ideas, and provide support for one another.
Currently, there are over 800,000 active members and over 1,000,000 posts on the Shopify forums. You may get assistance from knowledgeable business owners as well as Shopify specialists through a welcoming and accessible center like this.
Visit the Shopify community and look for the relevant categories if you have any questions. You can ask inquiries there and then wait for answers from other users. In order to optimize your Shopify store, you can also seek community input on it.
Make the best use of Shopify tutorial resources
Along with the previously mentioned help documents in the Shopify support center, there are numerous additional sources of helpful data created in various formats by Shopify experts to help merchants scale their businesses more effectively.
1. Blogs
Similar to OneCommerce's blog, the Shopify customer service team creates a variety of written content to provide merchants with more helpful information.
Shopify blogs are grouped into 6 main categories to address the different needs of Shopify entrepreneurs:
Need an idea?

: Where Shopify provides newbies with battle-tested ideas to launch their own enterprises when need inspiration

Source products

: aid merchants to hunt winning products to sell

Start your store

: comprehensive guideline blogs to get newbies started

Sales & Marketing

: marketing tips and tricks to help merchants 

Founder stories

:

get inspired by successful entrepreneurs who have used Shopify like you

Product updates

: catch up with the latest update from Shopify
2. Tutorial videos
Short instructional movies are great if you don't enjoy reading or just don't have the time. The Shopify team has created a variety of tutorial videos and posted them all on Youtube for ease of accessibility.
Shopify walks you through issues step-by-step by visualizing the tutorials. All instructional videos are available on the "Shopify Help Center'" YouTube channel. There will be frequent uploads of new videos. Shopify now owns a number of channels in numerous languages to support international retailers in other continents.
3. Webinars
Shopify virtual workshops are open to all retailers and begin each day at 9:00 PM. The subjects will vary, but the main objective is to equip store owners with the knowledge they need to manage their businesses effectively.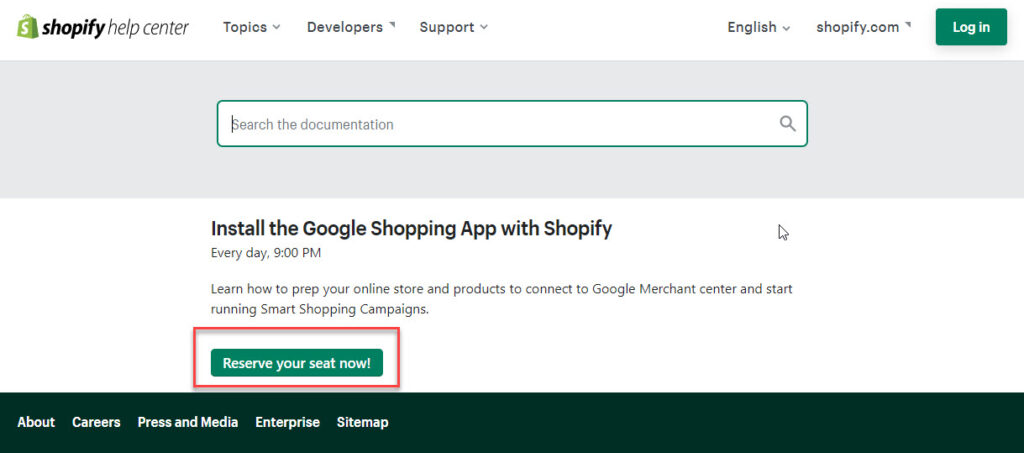 4. Business courses
Don't forget you also have access to a virtual academy empowered by Shopify themselves to provide you with practical business lessons. Shopify academy instructors are know-how eCommerce experts who have succeeded in scaling their Shopify stores from scratch.
These professionals will lead you through 3 main subjects, including:
Business

: how to start, grow, and maintain your business

Online store design

: learn all the tips to design and customize your storefronts

Products: complete instructions on how to design, manufacture and promote your products
Wrapping up!
In conclusion, there are undoubtedly many places where you may receive Shopify customer support, but we hope that our information will be helpful to you. Furthermore, you will undoubtedly benefit greatly from Shopify's tutorial offerings.