Amazon FBA is a service that handles the storage, packing, and shipping of products for sellers on Amazon's platform. While Shopify is a platform that allows sellers to create and customize their online store and manage their sales.
Let's dive in and explore the unique features, advantages, and differences between Amazon FBA vs Shopify in this article!
What is Shopify?
Shopify is an eCommerce platform that allows you to build and run your online store.
Founded in 2006, Shopify has grown to become a leading force in the e-commerce industry, serving as a comprehensive solution for selling products and services on the Internet. It has 1.75 million merchants in 175 countries in total.
With Shopify, users can effortlessly build their online store without extensive technical knowledge or coding skills. The platform offers a user-friendly interface and a vast selection of customizable themes. Merchants can create visually appealing and unique storefronts that align with their brand identity.
It becomes the best choice for individuals who are hatching a new brand or planning to sell their products.
💡Check out our full Shopify review blog where we tell you literally everything you need to know about Shopify!
What is Amazon FBA?
To better understand Amazon FBA, let's tap a bit into what Amazon is.
Amazon is the world's largest online marketplace and a leading, top-of-the-game cloud service provider.
Amazon FBA (Fulfillment by Amazon) is a service provided by Amazon that enables sellers to store their products in Amazon's fulfillment centers.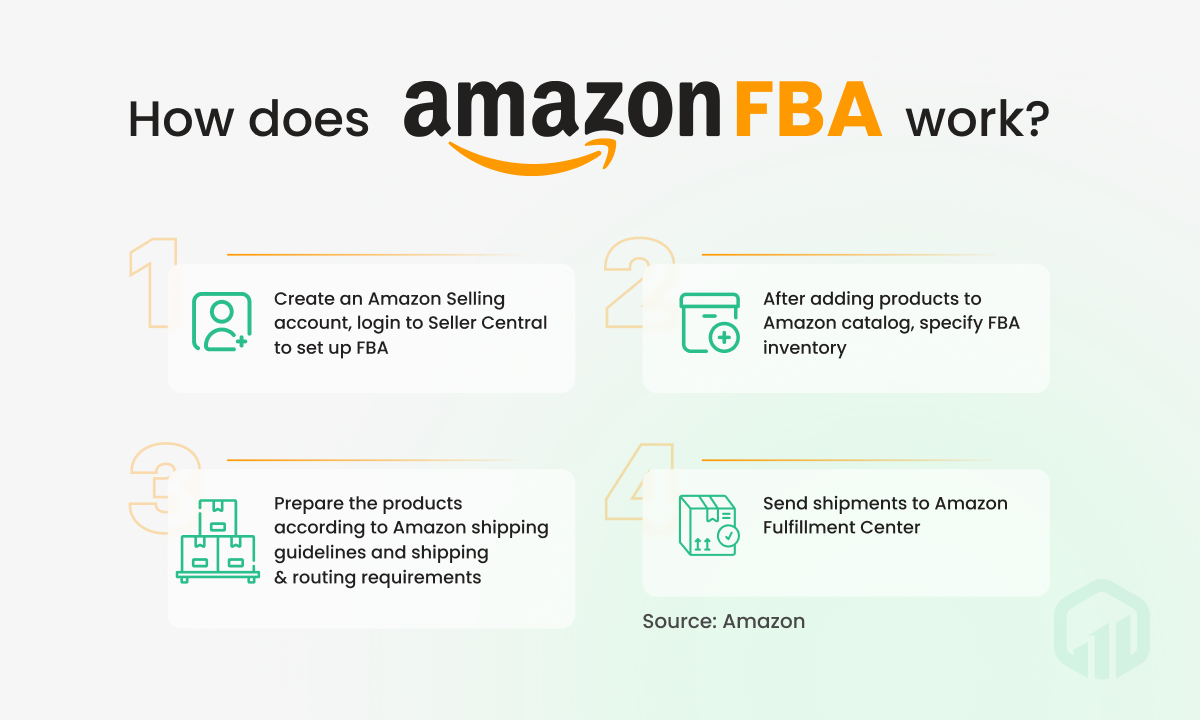 In more detail, this is a platform that supports storage, receiving, packing, and shipping for Amazon sellers. It makes selling simpler, greatly reducing packaging and delivery time. This helps sellers increase business efficiency and credibility with customers.
💡 Where's the difference?

Simply put: Shopify is a kind of "building tool" for websites, and Amazon FBA is a fulfillment service provided by Amazon.
Similarities between Amazon FBA vs Shopify
While Amazon FBA vs Shopify is distinct platforms with different core functionalities, there are some similarities worth noting:
1. Online store setup
Both Amazon and Shopify allow individuals to sign up and start selling products, even if they don't have a registered business. You can create an account using your personal information and begin the process of selling.
❗ However, it's important to note that Amazon has an approval process in place.
They require certain documents such as a government ID, a chargeable credit card, tax information, and other necessary paperwork before you can successfully create your account on their platform.
2. Product management
After setting up your accounts, you are ready to showcase your products to the world. Both platforms make it simple and straightforward for you to create your product listings.
You just need to follow the steps on the user interfaces and fill in the required product details, such as title, description, price, images, etc. In no time, your products will be live and visible to potential customers.
3. Customer support
Both platforms provide customer support options for sellers.
Shopify offers 24/7 support via email, chat, and phone, while Amazon FBA offers support through Seller Central, where sellers can access resources, and documentation, and contact Amazon's seller support team.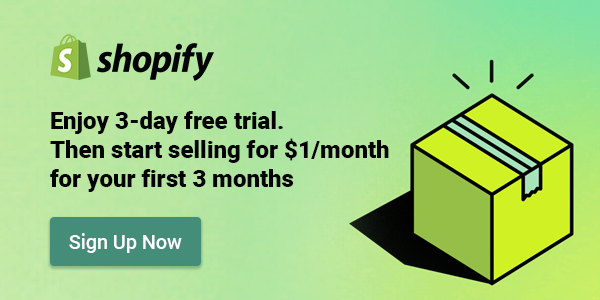 Differences Between Amazon FBA vs Shopify
Heads up: Amazon FBA is a fulfillment method provided by Amazon rather than the complete platform itself.
Therefore, we will go through a comparison mainly between the platforms' key points to give you a better perspective.
1. Amazon FBA vs Shopify: Features
First and foremost, you have to consider whether the platform's features are favorable for you to work with.
Here are some key points to consider when determining which platform may be a better fit for your specific needs:
Features
Shopify
Amazon FBA
Platform type
Website host and developer
Third-party marketplace
Designs & Customizations
Available: With a variety of choices of professional and free designs for a variety of industries.
Unavailable:  Amazon has a standard design for all the shops on its website.
Transaction fee
When using Shopify Payments, you will get a 0% discount on all plans (meaning that you will pay the same fees regardless of your plan).

Transaction costs for external payment gateways are:

2% for Shopify Lite and Basic Shopify
1% for Shopify
0.5% for Advanced Shopify.

Based on the product type, the referral fee of Amazon FBA sellers will vary.
Mobile-friendly
Yes
Yes
Online options

Hosting
Integrations with analytics

Simple registration
A well-established consumer base
Storage, packaging, and transportation of inventory
2. Amazon FBA vs Shopify: Pricing
After discussing the respective e-commerce features of Amazon FBA vs Shopify dropshipping, we will look at another important factor – pricing!
If you are a beginner, Shopify offers a free trial plan that can be a great starting point, allowing you to explore the platform's features and functionalities without any upfront costs.
As for Amazon FBA, it's important to note that this platform does not currently provide a free trial option.
2.1 Shopify Pricing
After a 3-day free trial & 3 months of using Shopify with only $1/month, you can choose from 5 Shopify pricing plans available:
| | | | | | |
| --- | --- | --- | --- | --- | --- |
| Features | Shopify Lite | Basic Shopify | Shopify | Advanced Shopify | Shopify Plus |
| Pricing  | $9/month | $29/month | $79/month | $299/month | Starts from $2000/month |
| Staff accounts | 1 | 2 | 5 | 15 | Unlimited |
| Reports | Basic | Basic | Professional | Advanced report builder | Advanced report builder |
| Max inventory locations | 1 | 4 | 5 | 8 | 20 |
| Online credit card rates | 2.9% + 30 cents | 2.9% + 30 cents | 2.6% + 30 cents | 2.4% + 30 cents | Negotiated |
| Third-party payment provider fee | 2.0% | 2.0% | 1.0% | 0.5% | 0.15% |
| Shopify online store | No | Yes | Yes | Yes | Yes |
💡For a more in-depth guide on Shopify pricing plans, check out Shopify Pricing Plans – Which One You Should Choose?
The features available on Shopify correspond to the pricing plans, meaning that the higher-priced plans offer more advanced and comprehensive functionalities.
Therefore, you have the flexibility to upgrade or downgrade your Shopify plan at any time based on your evolving business needs.
2.2 Amazon FBA Pricing
Compared to Shopify, Amazon FBA provides fewer options with only two pricing plans: individual plan and professional plan.
| | |
| --- | --- |
| Individual Plan | Professional Plan |
| You can start with this plan if you are a Casual seller, a beginner, or selling low volumes. | This plan is designed specifically for established businesses, high-volume sellers, and those looking for additional features. |
| There is no monthly subscription fee. Instead, sellers pay a per-item fee for each product sold ($0.99 per item) | It requires a monthly subscription fee of $39.99 but allows sellers to list and sell an unlimited number of products within Amazon's marketplace. |
You can refer to more available features in the pricing plans tables provided by Amazon.
❗Important note!
You also need to pay for some additional fees besides the Individual or Professional plan such as:
Referral fee: When selling on Amazon, you will be subject to referral fees, which start from 8% per item sold.
Fulfillment fee: For self-fulfilled orders, Amazon will charge shipping fees for certain product types (such as books, music, video, and DVDs). With FBA, fees are determined by the size and weight of the package.
3. Amazon FBA vs Shopify: Marketing
When it comes to marketing, there are some highlights between Amazon FBA vs Shopify:
Marketing Features
Shopify
Amazon FBA 
Branding and control
Complete control

Online store customization
Brand element design
Marketing strategies

Limited control

The focus is primarily on the Amazon marketplace itself

Advertising options
Integration with popular advertising platforms like Facebook Ads, Google Ads, and more.
Instead of Google SEO, sellers on this platform should focus on Amazon SEO to push their products to rank.
Marketing tools
Various integrated marketing channels and third-party applications to drive traffic (social media, email marketing, SEO, paid ads, etc.)
Sponsored Products, Sponsored Brands, and Sponsored Display Ads.
Amazon FBA vs Shopify: Pros and Cons
It's hard to decide because each of them presents unique advantages and disadvantages.
Then, why don't we explore the key pros and cons of Amazon FBA vs Shopify? Check out this video:
1. Amazon FBA
By examining these factors, you can make an informed decision about whether Amazon FBA aligns with your business goals and requirements or not.
One of the major advantages of using Amazon FBA is the platform's massive customer base. With millions of active shoppers visiting Amazon daily, your products have the potential to reach a vast audience and generate higher sales.

Amazon FBA takes care of the entire fulfillment process on your behalf. This includes inventory storage, order packaging, shipping, and even customer service.

Prime Membership Benefits:

Products fulfilled by Amazon FBA are eligible for Amazon Prime, a popular membership program that offers free two-day shipping (or even same-day delivery in certain areas).

Amazon's marketplace is highly competitive, with a vast number of sellers vying for customer attention. It can be challenging to stand out and differentiate your products from similar offerings, especially in popular categories such as fashion or books.

While you can customize your product listings to some extent, the overall shopping experience is primarily associated with Amazon rather than your specific brand. It differs from the process of Shopify.

Amazon FBA charges various fees that can impact your profitability, including referral fees, fulfillment fees, and storage fees.
2. Shopify
Shopify has already been famous thanks to its user-friendliness and simplicity. However, are you sure that you understand it well enough?
Abandoned cart recovery, inventory management system, logo maker, slogan maker, and more are easily accessible in Shopify.

Shopify supports a wide range of payment gateways, from major credit cards to digital wallets like PayPal and Apple Pay. It ensures smooth and secure payment processing, enhancing the overall shopping experience for your customers.

There are hundreds of visually appealing and responsive templates that can be customized to match your brand identity

Fulfillment Responsibility:

Unlike Amazon FBA, you are responsible for managing your order fulfillment in Shopify. Although this gives you more control over the process, it also requires additional time, effort, and resources to ensure efficient and timely fulfillment.

Since it doesn't come with a built-in customer base or a ready-made audience, driving traffic to your Shopify store requires dedicated marketing efforts.
Amazon FBA vs Shopify: Which Is Suitable For Your Business?
The last thing you would want to consider between Amazon FBA vs Shopify is your level of experience, your goals, and your preferences. Here are some factors to consider for each scenario:
1. Beginner
Shopify may be the better option for you.
It offers an intuitive and user-friendly platform that caters to individuals with little to no technical knowledge. You can easily create and customize your online store using pre-designed templates and a range of built-in tools.
As a beginner, it's essential to invest time in learning about your target market, product sourcing, and marketing strategies. Fortunately, Shopify's resources and community support can be valuable assets in your entrepreneurial journey, enabling you to learn and grow quickly.
2. Experienced
In this scenario, both Amazon FBA and Shopify offer distinct advantages that can contribute to your success.
Amazon FBA gives you access and credibility. Amazon FBA is a strong choice in case you prioritize reaching a large customer base and leveraging credibility. You can tap into Amazon's extensive customer reach, benefit from Prime membership advantages, and streamline your fulfillment process, reaching a more fluent process.
Shopify gives you control and identity. Shopify can help you to establish a unique brand identity and have greater control over your customer experience. You have a chance to leverage the platform's e-commerce tools, marketing features, and analytics to optimize your store's performance as well as engage with your customers directly.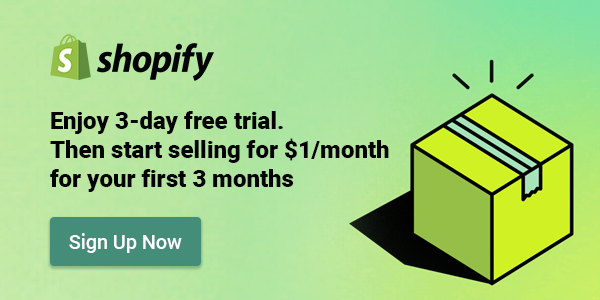 Final words
We hope that through this comparison of Amazon FBA vs Shopify, you'll have the information you need to choose the best platform for your business goals and preferences.
Whether you want to access Amazon's massive customer base and fulfillment service or create your own brand identity and customer experience on Shopify, you can't go wrong with either option!
Now, the only thing left is to decide and start selling! Remember to stay tuned with OneCommerce Blog for future eCommerce updates.