If you're finding that your theme is looking a little bit too boring, don't despair! There are plenty of ways to edit Shopify theme to make it look more exciting.
Shopify is one of the most popular e-commerce platforms available today. It allows merchants to create online stores with many themes that can give your store a unique and stylish look. However, when applying these themes from Shopify, there may be some default settings that do not suit your current needs. 
So, In this post, we will show you how to edit Shopify theme and make your online store better fit your business. With a few simple steps, you're sure to turn visitors into customers in no time.
The importance of the Shopify Theme
A Shopify theme is a template that determines the way an online store looks, feels, and functions for merchants and their customers. It's a crucial feature for merchants to express their brand identity to the world visually and interactively. 
Your Shopify store design process begins with picking the right theme. This selection is going to be the foundation on top of which other design elements will be built.
While Shopify does offer a few free templates, most of the other functional templates cost anywhere between $160 – $320. 
Most of the time, people judge a book by its cover. The same applies to eCommerce websites. If your website has a poor design, it will reflect badly on your business and give your consumers the impression that you are unprofessional in all ways.
This is why it is so important to make sure that your eCommerce website design is up to par. Therefore, you should try to make the first impression a good one because it could very well be the last impression you make on that potential customer.
First impression matters to your Shopify store
First impressions are 94% design related. It will bring you a lot of potential customers. British researchers analyzed how different design and information content factors influence trust in online health sites. The study showed clearly that the theme and feel of the website were the main drivers of first impressions.
It takes only 1/10th of a second to form a first impression about a person and Shopify stores are no different. And, it takes about 50 milliseconds (ms) (that's 0.05 seconds) for users to form an opinion about your Shopify store that determines whether your customers will stay or leave.
This first impression depends on many factors: structure, colors, spacing, symmetry, amount of text, fonts, and more. Therefore, you should spend some time making sure that none of these factors goes wrong. 
Overall Look matters to the Credibility of your Shopify store
When it comes to credibility, it seems that design look is key. Participants in this study commented on the design look of a site more often than any other feature, with 46.1% of comments addressing design look in some way (based on Stanford University's Report: How Do People Evaluate a Web Site's Credibility?).
This suggests that when people are assessing the credibility of a website, the visual design is a major factor. This makes sense, as the design look can communicate a lot about a site, including its professionalism, attention to detail, and overall aesthetics.
So, if you're looking to make your site more credible, paying attention to the design is a good place to start. 
Now, you may know how important store themes are, but there is still one question. How can you turn the visitors into customers if you are stuck with a boring theme?
You may be losing many customers because of this. You should edit Shopify theme as soon as possible. However, before starting to touch on any features to edit Shopify theme, it is important to have an idea and design in the first place.
Once you have the idea, you can start editing the theme. It is also important to know what to do before editing a theme to make sure it is doing what you expect.
How to edit Shopify theme for your online Store
There is one option to customize or edit Shopify theme, and that is via the Shopify theme editor. 
To start the process, you will have to log in to your Shopify admin dashboard
Step 1: Go to Online Store > Themes
From your dashboard, click "Online Store" and then choose "Themes" from the dropdown menu.
From Themes, click on the "Customize" button. You will be directed to the homepage of the Theme editor.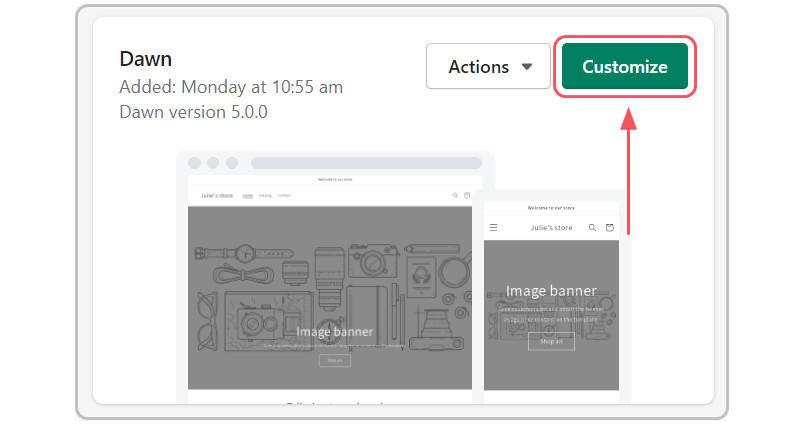 Step 3: Choose "Theme Settings"
On the left corner of the homepage, click "Theme Settings" and you will see sections to customize for your store's theme.
Step 4: Customize sections on your Themes Settings
In these settings, you'll see the options below to edit Shopify theme.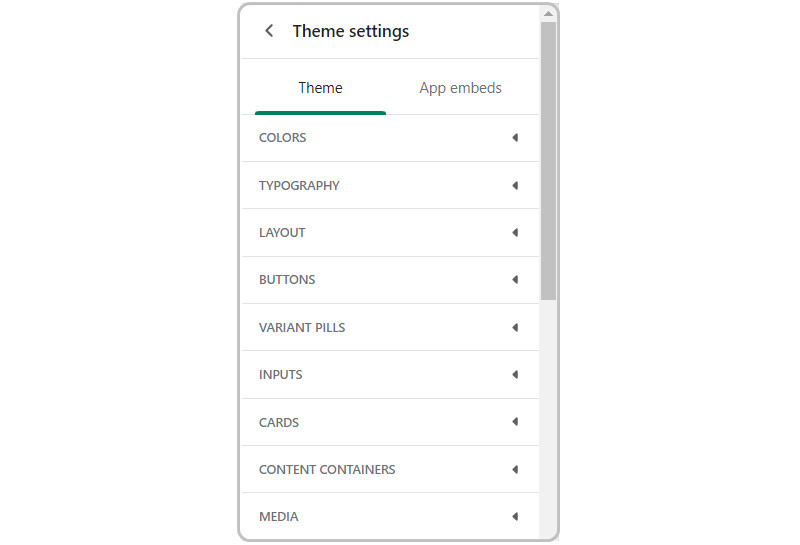 The changes you edit in the theme settings will affect what customizations you make in your page templates, as certain options are governed by them.
Step 5: Choose Colors for your theme
In this menu, you can change the colors that define your brand across your store. This includes the colors of solid button labels, accents, text, outline buttons, and backgrounds to edit Shopify theme. 
Moreover, you can use this menu to make your store more cohesive and consistent or simply change things up a bit. Keep in mind that your choice of colors can have a significant impact on your customers' shopping experience, so choose wisely!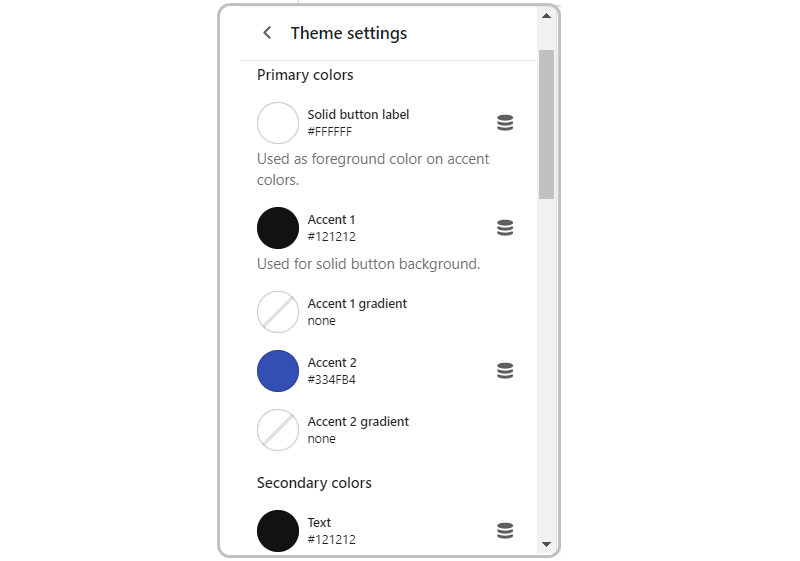 Step 6

:

With Typography 
You can update the way your text looks across your store by adding custom or Google fonts. This will allow your brand to shine through with simple updates like this. You can also add different colors and styles to your text to further customize and edit Shopify theme for your store.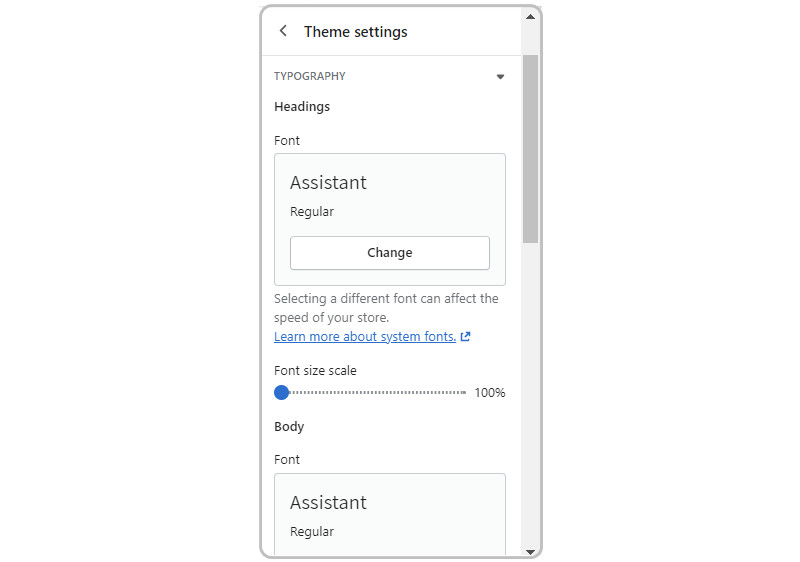 This menu simply lets you add your social media accounts in one place for use across your store. You can also choose which share options visitors see. Adding your social media accounts to your store can help you build a following and get more traffic and conversions.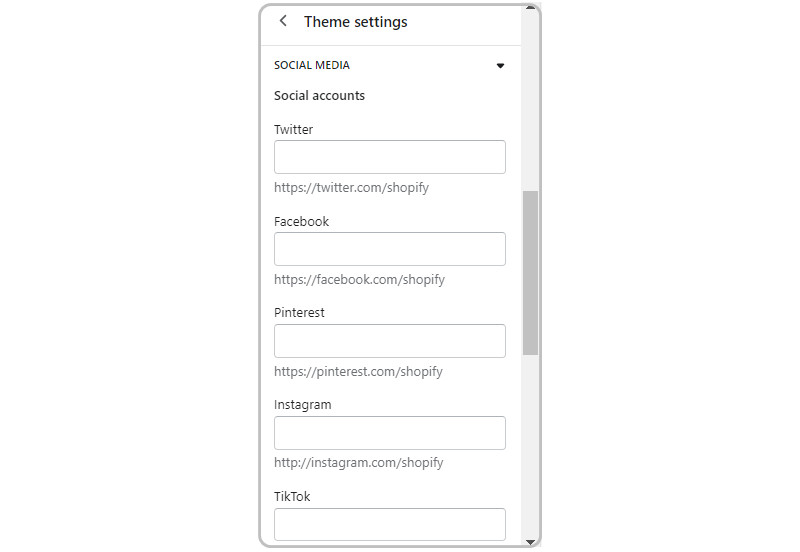 Step 8

:

Add or Change your Favicon
Your Shopify Favicon is the small image that appears in the tab your store is open on. This setting merely lets you upload the favicon for your store and automatically scales it to the appropriate size.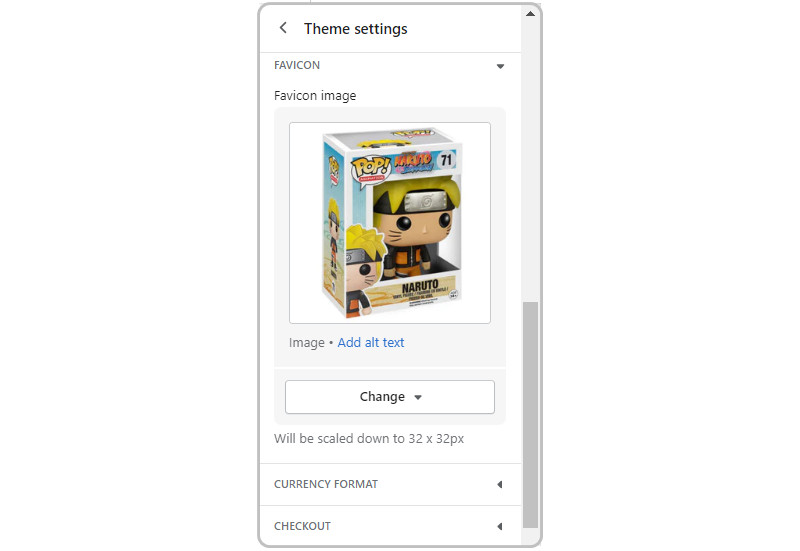 Step 9: With Checkout
The most important thing for an online store to have is a proper checkout page. You have several options for customizing your checkout such as:
Images for the banner and logo

Logo size and positioning

Main content background image and color

Background image and color

Typography

Colors
With that, you've fully explored the main options available to you for editing your Shopify theme. I encourage you to inspect all of your particular customization options in-depth, which will vary by theme.
To Sum Up
If you're not sure how to customize your theme, Shopify has a great support team that can help you out. Alternatively, there are plenty of online tutorials that can walk you through the process.
Needless to say, Shopify themes are a great way to create a unique and professional online store. Just be sure to take the time to find a theme that suits your needs, and then spend some time customizing it to make it your own.
By the end of this tutorial, you should be able to confidently edit Shopify theme for all up to your preferences.
What are you waiting for? Let's make a change to your theme today!