eBay cabbage patch dolls are coveted a lot because of their values and limitation. On eBay, you can find many sizes with different rarity and features cabbage patch dolls. In this post, you will be learned basic information about Cabbage Patch Kids as well as 5 eBay rarest cabbage patch dolls that have sold on this e-market.
What is a Cabbage Patch Kid?
Cabbage Patch Kids are a line of one-of-a-kind cloth dolls with plastic heads first produced by Coleco Industries in 1982.
Cabbage Patch Kids company had written a legend behind their dolls and their birth. Following is their story: The Legend of Cabbage Patch Kids.
In the legend, Cabbage Patch Kids are kids and babies of all sizes and shapes that are born in the secret cabbage patch. Cabbage Patch Kids come in many sizes, color combinations, features, and adoption fees. Here are some recently featured Cabbage Patch Dolls:

Cabbage Patch Dolls are highly sought-after!
When Cabbage Patch Kids made their debut in 1983 they became the most popular toy fad of the year, and one of the most popular in all of the '80s. The dolls made the cover of Newsweek before Christmas.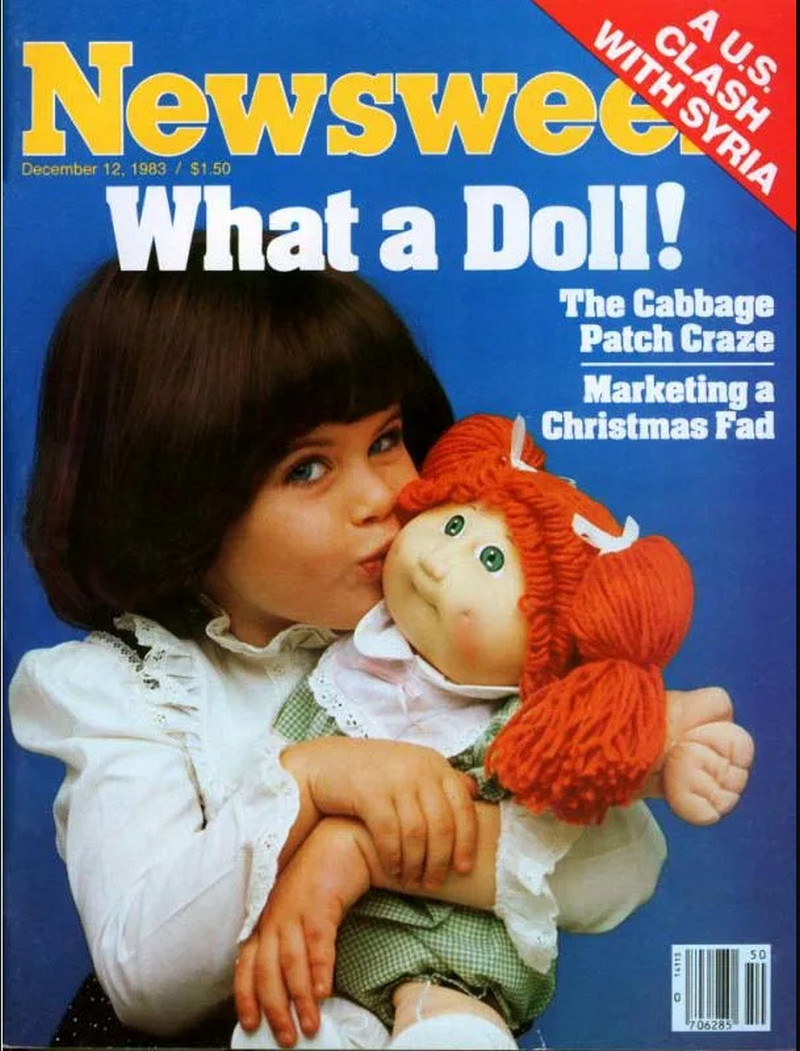 You can adopt a Cabbage Patch Doll and pick a name for your own baby then mail it to Babyland General Hospital, where they would sign each set of adoption papers.
As for collectors, Cabbage Patch Kids hold great sentimental value.  Through the years, more than 130 million Cabbage Patch Kids were "born." Celebrities from Ellen DeGeneres and Al Roker had a Cabbage Patch Kid look-alike made especially for them.
While it's true that certain dolls, such as some "Baldies," "Red Fuzzies" (rare red yarn-like fuzzy hair), and some of the Coleco dolls bring over $100, even some pre-Cabbage Patch Xavier Roberts dolls can bring over $1,000, most dolls sell for $10 to $30 and have not changed much from the original retail price.
eBay Cabbage Patch Dolls
Today, you can seek Cabbage Patch Dolls on multiple e-markets such as the official website, eBay, Amazon, Etsy, etc.
However, it's impossible if you want to buy a vintage doll (Cabbage Patch Dolls with at least 20 years old) or a rare kid on the official website. And eBay is a platform for collectors who want to get vintage or rare ones. 
eBay Cabbage Patch Dolls were sold with diverse prices, types, sizes, genders, brands, and rarity. For that reason, you can easily find a suitable adoptee.
Moreover, eBay cabbage patch dolls often have discounts up to 60% so you can purchase your favorite doll at suitable prices. Some of the rare dolls also have discounts. For example, below is one of the rarest eBay cabbage dolls (a 1983 Coleco doll) and it is on sale: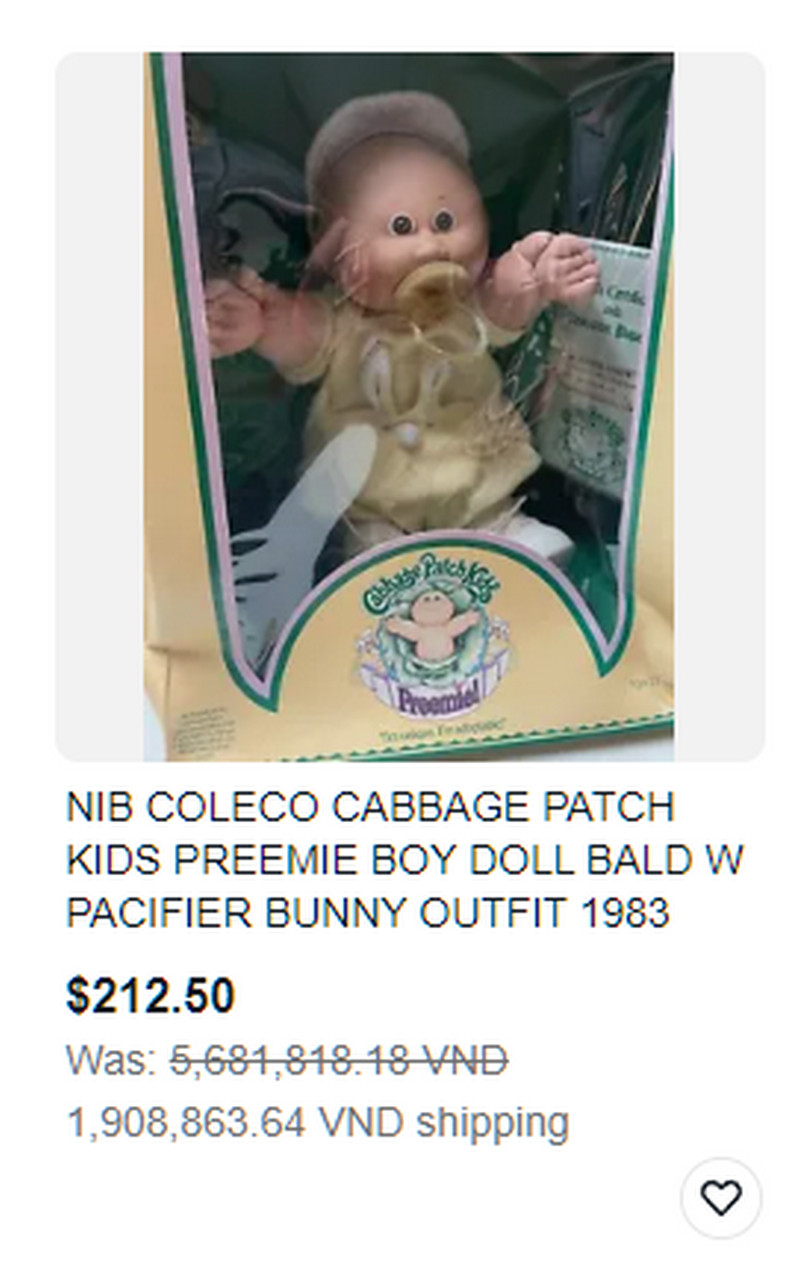 Besides, sellers also auction eBay cabbage patch dolls so the owners and buyers can estimate their dolls' value as well as adopt a doll with the best price.
5 rarest eBay Cabbage Patch Dolls 2022
If you are looking for the rarest eBay cabbage patch dolls, we highly recommend you these dolls.
Iddy Budds Ranny, $465
Iddy Budds Ranny is one of the most popular eBay cabbage patch dolls because of her special feature.
If you're just setting out on your journey of collecting rare Cabbage Patch Dolls, the Iddy Budds Ranny should top your list. This doll is #319 out of #750 and has been seen sold for as high as $465 in perfect condition. Its most unique feature is its hair.
Alternatively, if you have one and you're looking to sell, make sure you look for a collectors channel on Reddit or Facebook before listing it on eBay to drum up interest.

Little People Tilly Kay, $550
Another one that rare "eBay cabbage patch dolls" collectors need to know is Little People Tilly Kay. She is a vintage one with vintage clothes and hairstyle.
This Little People Doll isn't specifically a Cabbage Patch Doll – but they are the inspiration for the Cabbage Patch Dolls, making them incredibly collectible and most definitely vintage.
Introduced in 1979, in an original mint green outfit with shoes and socks. And even without the doll's adoption papers, a Tilly Key can be worth north of $550.
Tilly Kay is sold out now and we can't find her on eBay or other e-markets until the owner wants to sell her.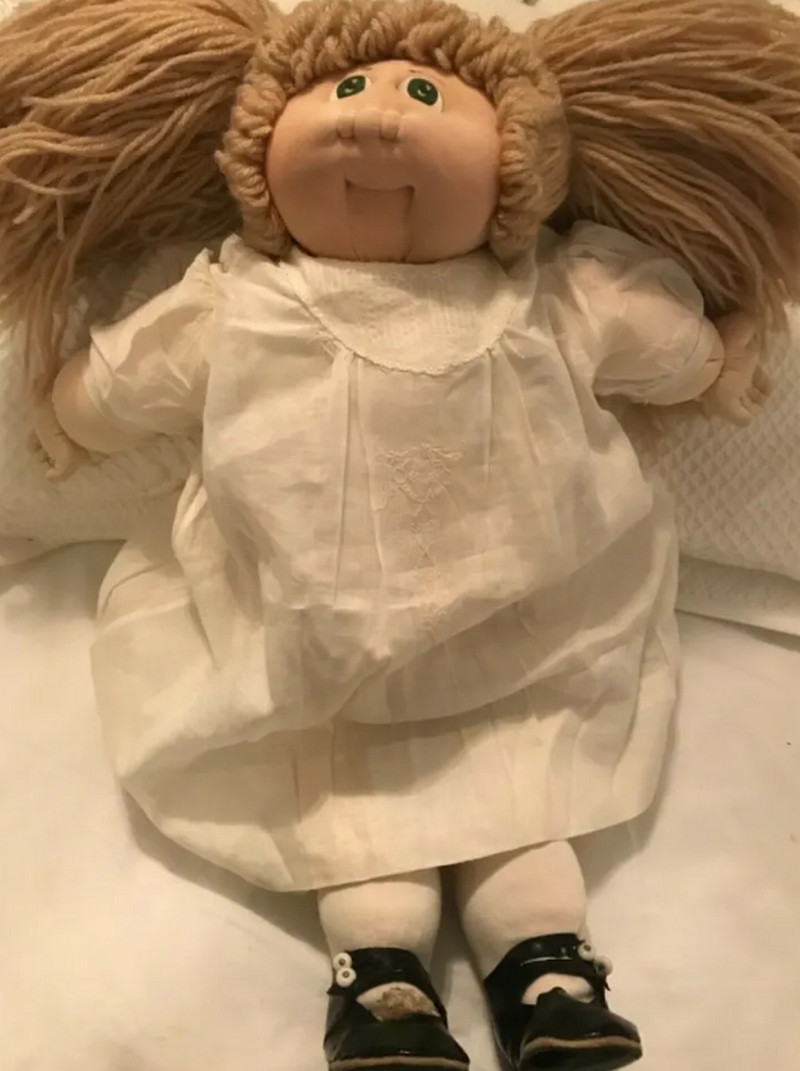 Anne Greta, $810
In all unique eBay cabbage patch dolls, Anne Greta with her red hair has great fans worldwide.
The bright red hair makes this doll one of the most popular and desirable amongst all Cabbage Patch Doll collectors. If you can find one (or have one) with the pacifier it can be worth north of $810.
Another element that increases value is having the doll's birth certificate and its adoption papers. It is unlikely to find one in a box, but the doll's condition will ultimately determine the value.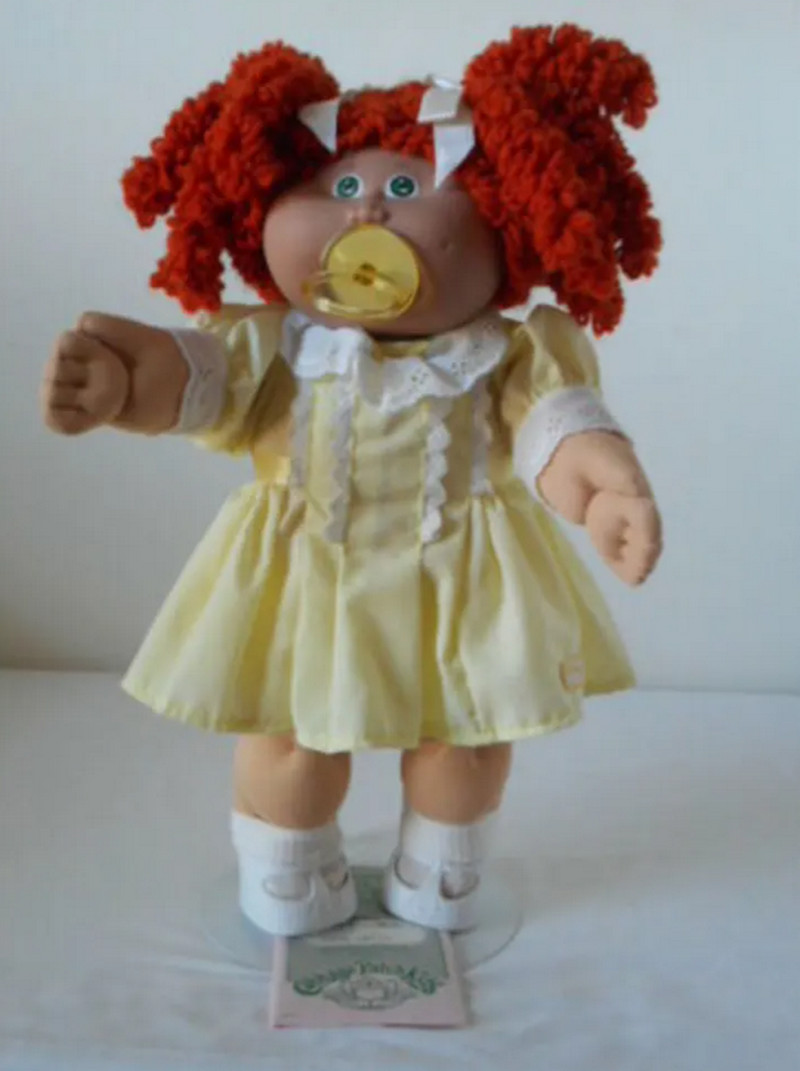 Teresa Ann, $2,000
One of the rarest cabbage patch dolls is the 1985 Teresa Ann, a doll that was sold for a whopping $2,000 on eBay.
This doll has green eyes, a dimple on its cheek,  and a soft body along with a removable pink dress. All of which play a vital role in helping it reach such a high value.
It is one of the most valuable Cabbage Patch Dolls available, both vintage and rare.
Hand Signed 1979 Xavier Roberts Little People Twins, $3,500 (The rarest)
They are the rarest ones among limited and valuable eBay cabbage patch dolls. And if you're the owner of these twins in good condition, they could be worth north of $3,500 today.
The last time these hand-signed twins were sold it was for $3,500 in June 2018.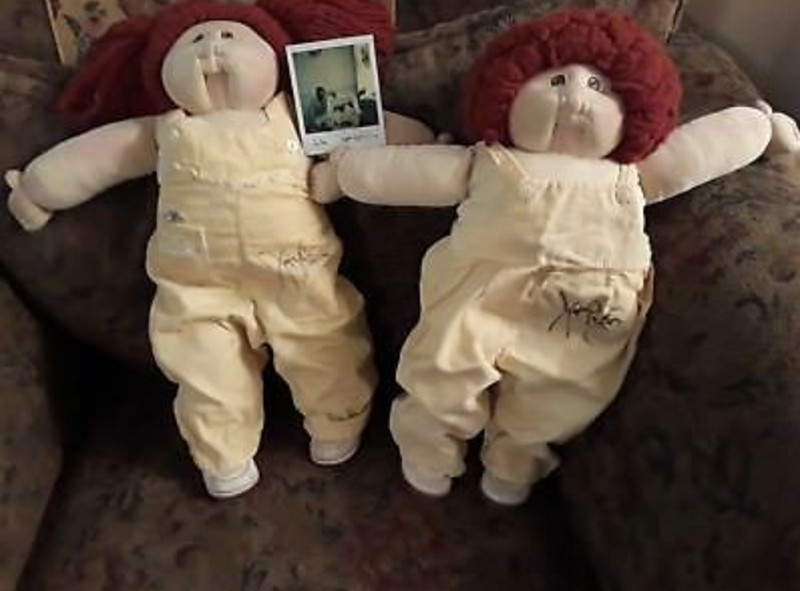 These Are The Essential Things You Need To Know:
The original Little People dolls were handcrafted by Xavier Roberts, who signed their butts with a marker. So if you have a sign behind the doll, it may be rare and priceless.

As the popularity of the Little People grew, they began to be adopted rather than sold through a doll hospital named Babyland General. This is where the papers for the adoption and birth certificates became a part of the package. A doll with all of its papers is highly sought after.

Coleco began producing dolls for global sale in 1982. These were known as the Cabbage Patch Kids, and they had vinyl heads. The vast majority of these dolls are worth significantly less than those that came before them.
So if your doll is handmade, completely soft, and comes with Little People paperwork, you may have something valuable. And if it is hand-signed by Xavier Roberts, you may have something truly coveted by collectors.
Conclusion
This post mentions some information about cabbage patch dolls, and their history and lists 5 rarest eBay cabbage dolls for collectors. These eBay cabbage patch dolls have priceless value and they're pretty hard to find at the present. For all of you, we hope you can get a few amazing things about cabbage patch dolls and know why these 5 eBay cabbage patch dolls are highly sought after.