Using MPN eBay while listing products on your eBay store is one of the most effective methods of reducing buyer complaints and increasing sales.
When importing products from AliExpress to eBay, you must list the items with their MPN so that customers can find them quickly and simply.
Using MPN on eBay, eBay algorithms help identify matching products and display them during search sessions.
Use a reputable and trusted AliExpress eBay lister to guarantee the high accuracy of your product identifiers listing and item specifics.
You will discover what MPN eBay is, how to fill it out on the eBay selling page, and the advantages of utilizing MPN eBay in this article.
MPN eBay, What Is It?
Manufacturer Part Number, or MPN, is printed on the product or packaging and stands for "Manufacturer Part Number."
It is described as a special code that a manufacturer assigns to each product in order to identify each one individually.
Using MPN eBay when creating a listing has been required since 2016.
This product identifier is used on eBay along with others like GTINs, UPCs, ISBNs, and EANs to simplify the purchasing, listing, and selling process.
How do you find the MPN when dropshipping from AliExpress to eBay? Sometimes the MPN on AliExpress does not specifically state the details of the product.
In such circumstances, you can search on the manufacturer's catalog, online database, or website.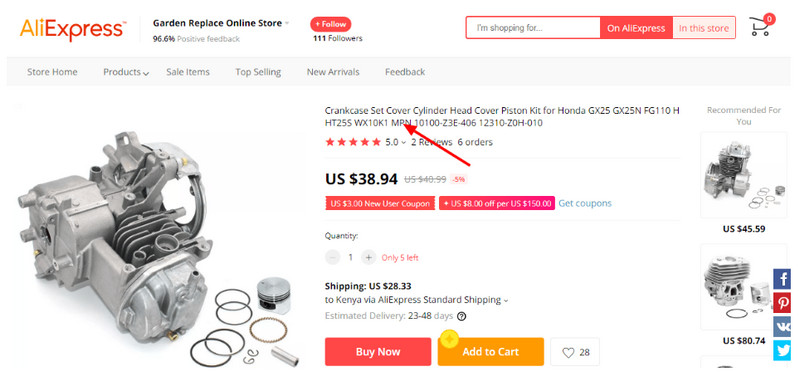 The MPN code is used by customers to search for specific items from a manufacturer and locate the correct item.
The product's barcode only causes confusion when MPN, EAN, and eBay are all listed together.
For buyers to find your products on MPN eBay, you must accurately enter the product information.
For instance, a customer looking for a product on eBay with the MPN 1627-37A will enter the MPN of the product in the search window as seen below: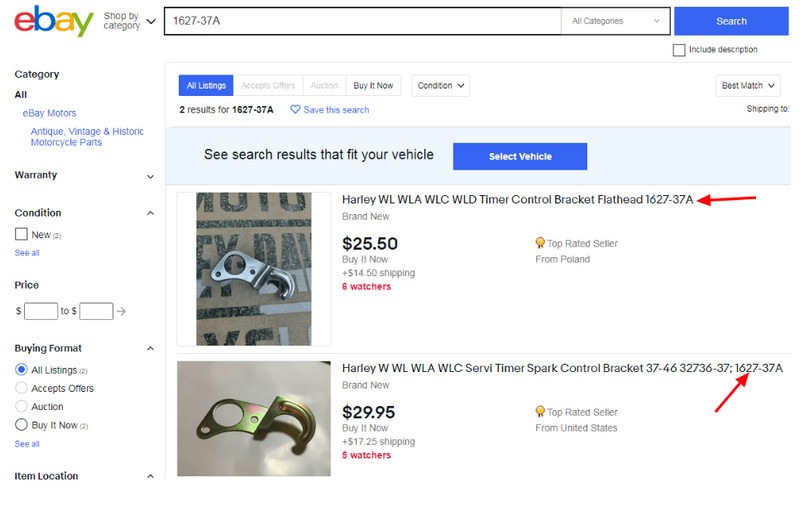 Products on eBay with this MPN will be listed as in the screenshot after pressing the search button:
It is challenging to manually create a bulk listing of items from AliExpress to eBay and accurately capture all MPNs.
The use of AliExpress eBay lister tools is permitted to reduce mistakes and simplify the listing procedure.
MPN eBay can only be used for a select few products.
Listing the MPN is required for the majority of the product categories and subcategories that call for part replacements.
However, to know the MPN eBay demands, see all the affected eBay categories and subcategories.
Advantages of MPN eBay
However, eBay sellers receive greater rewards than any other party.
As mentioned, the MPN eBay is not required to be assigned to an item's eBay listing. However, some products on eBay, particularly those in the electronics category, require you to provide an MPN eBay. Other times, you have the option of doing so or not.
But it is recommended you do.
In fact, we strongly advise that you assign MPN eBay to your things because doing so has a number of advantages.
Product Optimization
Product identifiers like MPN that are included in your items' descriptions help them rank higher on eBay.com and afterward on search engines like Bing and Google.
It also improves the precision of a product search. To find and show your items in front of buyers, eBay uses several indices.
Additionally, the manufacturer part number is one of those indices (MPN).
Increase Product Visibility
Your products will always be shown when a buyer searches for a product on eBay using the MPN.
The rating and visibility of your item on eBay's search engine result pages will be considerably enhanced by a simple action as simple as adding the MPN to your products.
Not only does it raise your store's exposure on eBay, but it also raises your store's visibility on Google and Bing search engine results pages, driving more traffic to your eBay business.
Price Accuracy
Importing the product's description and other information, such as the MPN eBay, is made easier with the use of the AliExpress eBay dropshipping software.
In this way, the software may import the appropriate item at reasonable costs.
MPN eBay essentially helps with cataloging.
Helps Customers Buy The Right Product
In item categories like clothes or jewelry, MPN eBay's importance might not be apparent.
But things change completely when we turn our focus to other areas, including electronics and mechanical components.
For instance, a buyer might be searching on eBay for a certain component to replace in the engine of their Ford sedan (perhaps the intake manifold or the distributor).
On eBay's first page of results, you can find the retailer that sells these items with the correct MPN.
Due to the fact that it matches the search query of the customer.
It will also be the right product when the buyer does receive it.
Fewer Product Returns and Complaints
Customers who use MPN to find their placements are more likely to receive the exact product they ordered, which reduces the likelihood of product returns and complaints.
Guidelines To Fill MPN eBay On Selling Page
You'll see how important it is to understand how to fill MPN on the eBay selling page after reading the list of MPN eBay limited product categories.
The most challenging aspect of using manufacturer part numbers is that each product version, regardless of size, color, or model, needs its own MPN code.
Regardless of whether you are creating your listing from AliExpress, Dhgate, Bang-good, or another eCommerce platform, you must take additional care to use the correct MPN for each product.
This is the way to fill the MPN eBay selling page:
Step 1
Go to the eBay Seller Hub and select "Growth" if you have already sold at least one item.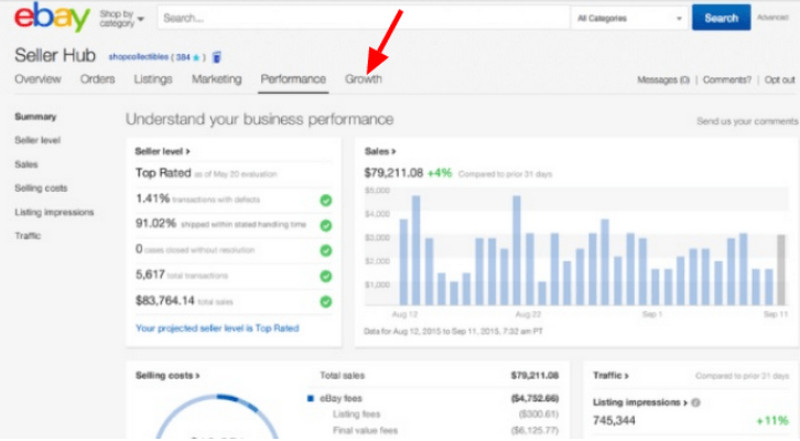 Step 2
A drop-down menu with the "add necessary product identifiers" option will appear after selecting the Growth option.
To fill up a form with the missing MPNs for all the items without product Identifiers, tap on it and then the purple symbol.

Step 3
Use AliExpress eBay lister to import listing details.
As earlier stated, the only sure way to fill MPN on eBay selling page without making errors is by using an eBay lister.
With only one click, you can import the listing details to include the items MPN.
Step 4
Verify and submit changes.
Once you've finished filling out the MPN eBay form, click the confirm and submit button.
Conclusion
The manufacturer MPN is one of the product identifiers that you must include in all of your product descriptions.
Not only will MPN eBay boost your sales, but it will also contribute to your eBay store's increased reliability and trustworthiness.
I hope you now understand what an eBay MPN is and how to submit one on the eBay selling page.