Besides engaging content, there are a lot more things you need to know to attract more viewers for your TikTok videos.
One of them is to learn how to use the right TikTok hashtags in your captions. 
In this blog today, we'll give you a full guide on TikTok hashtags as well as a list of the best TikTok hashtags to grow your views and reach.
Before we can learn about TikTok hashtags and how to utilize them, we must first define what a TikTok hashtag is.
Just like hashtags on any social media platforms, a TikTok Hashtag includes the symbol #, followed by words, acronyms, numbers, phrases or sometimes even emojis, like #DIY, #5mincraft or #cook.
To be more specific, a TikTok hashtag is a word or phrase followed by a hash mark that is used in your video captions to highlight a keyword or topic of interest and make searching for it easier.
Therefore, these TikTok hashtags are utilized in users' captions to highlight their #keyword of the videos. 
Users use hashtags to highlight the main content of their videos.
If you tap or click on those hashtags, you will immediately be taken to another page where you can find all other videos with the same hashtags in one place.
As mentioned above, using TikTok hashtags allows you to identify your videos with keywords while also allowing other users to find your videos more easily if they tap on the same hashtag.
Besides, hashtags are crucial because they can help attract more viewers beyond your followers on the platform. 
TikTok algorithm will send your videos into these potential videwers' For You Page as a result.
Particularly, if a viewer follows specific hashtags on TikTok, your videos with the same hashtags will be shown on their For You Page even if they do not follow your TikTok account. 
Therefore, hashtags can help you develop an online community.
Encourage people to use a certain branded hashtag, or locate and comment on other popular videos tagged with relevant hashtags to connect with others in the community.
Giving this 100 best TikTok hashtags a good starting point, hashtags on TikTok are always changing and embracing new trends, so keep an eye on the For You Page to stay up to date.
#fyp

#foryoupage

#tiktokchallenge

#duet

#trending

#comedy

#savagechallenge

#tiktoktrend

#levelup

#featureme

#tiktokfamous

#repost

#viralvideos

#viralpost

#video

#foryou

#slowmo

#new

#funnyvideos

#likeforfollow

#artist

#fitness

#justforfun

#couplegoals

#beautyblogger

#music

#recipe

#DIY

#funny

#relationship

#tiktokcringe

#tiktokdance

#dancer

#dancelove

#dancechallenge

#5mincraft

#workout

#motivation

#lifestyle

#junebugchallenge

#canttouchthis

#fashion

#ootd

#inspirational

#goal

#quotes

#behindthescenes

#weirdpets

#memes

#savagechallenge

#fliptheswitch

#love

#youhaveto

#reallifeathome

#tiktokmademebuyit

#tiktokindia

#like

#featureme

#dog

#mexico

#handwashchallenge

#food

#cat

#swagstepchallenge

#tiktokbrasil

#family

#football

#foodie

#usa

#uk

#travel

#singing

#beautiful

#cooking

#makeuptutorial

#photography

#lifehack

#dadsoftiktok

#momsoftiktok

#mentalhealth

#eyeslipface

#skincare

#lol

#learnontiktok

#happy

#soccer

#fypchallenge

#basketball

#Halloween

#tiktokfood

#loveyou

#animals

#korea

#howto

#happyathome

#prank

#fun

#art

#colombia

#girl
However, you should keep in mind that it's better to mix high-use hashtags with niche ones as you may reach a larger pool of viewers.
In this video, the creator mixes the best TikTok hashtag from the list with niche TikTok hashtags in order to reach more viewers.
Besides the 100 best TikTok hashtags, we also have some list of the top hashtags for different TikTok niches.
If you're a food influencer or just simply a person who is enthusiastic in cooking, you may want to use these best TikTok hashtags in your videos:
#MyRecipe

#TikTokRecipe

#kitchen

#EasyRecipe

#delicious

#cook

#VeganRecipe

#homemade

#FoodRecipe

#tasty

#eat

#MySecretRecipe

#lunch

#FoodTok

#dinner

#NewRecipe

#HealthyFood

#foodie

#FoodBlogger

#chef

#TikTokFood

#FoodPorn

#chef

#yummy
It's best to apply these hashtags in your food making videos.
Want to encourage your followers with your transformation, fitness regimens, or the most recent diet that genuinely works?
Just include some of these best TikTok hashtags so that your videos can reach your target audiences.
#fitness

#FitnessGoals

#GymTok

#motivation

#WorkoutRoutine

#training

#nutrition

#BestForHealth

#BodyBuilding

#GymLife

#lifestyle

#GymMotivation

#HealthyFood

#HealthyLifestyle

#FitFam

#health

#FitnessMotivation

#HealthTips

#PersonalTraining

#workout

#WeightLoss

#gym

#HealthIsWealth

#exercise

#StayHealthy
Who doesn't want to enjoy a small video about traveling and holidays after a long day at work?
The traveling and holiday theme is extremely popular on TikTok, so just use the following best TikTok hashtags if you want to grow your video views.
#travel

#TravelPhotography

#photography

#tourist

#nature

#holiday

#holidays

#TravelLife

#beach

#summer

#wanderlust

#TravelPhoto

#vacation

#TravelInfluencer

#travelgram

#tour

#TravelTok

#TravelBlogger

#trip

#travelTikTok

#traveler

#adventure

#traveling

#TravelBucketList

#explore
Mix best TikTok hashtags with niche hashtags to grow your view and reach.
Fashion and style is always a hot topic on TikTok and also attracts a large number of viewers.
Want to share your styling tips or just talk about fashion in your videos? Don't forget to use the list of best TikTok hashtags in your TikTok.
#fashion

#FashionBlogger

#clothing

#outfit

#TikTokFashion

#photography

#shoes

#fashionista

#StreetStyle

#shopping

#design

#style

#OutfitOfTheDay

#ClothingBrand

#dress

#FashionInspo

#moda

#fashionable

#ootd

#PhotoOfTheDay

#FashionTikTok

#model

#outfitinspo

#FashionInfluencer

#beautiful
Use TikTok hashtags in your caption to reach your target audiences.
It's vital to know how to find the best TikTok hashtags for your videos' content, as it will help you engage more viewers and better promote your business.
First off, you need to figure out by yourself who is your target audience, so you can choose the appropriate hashtags for your videos' captions.
Then, you should determine in which way you want your audience to react to your content. Would you want them to like, share, follow, or visit your website and buy your products?
Finally, you must decide if you want to target a certain type of audience or a diversity of audiences.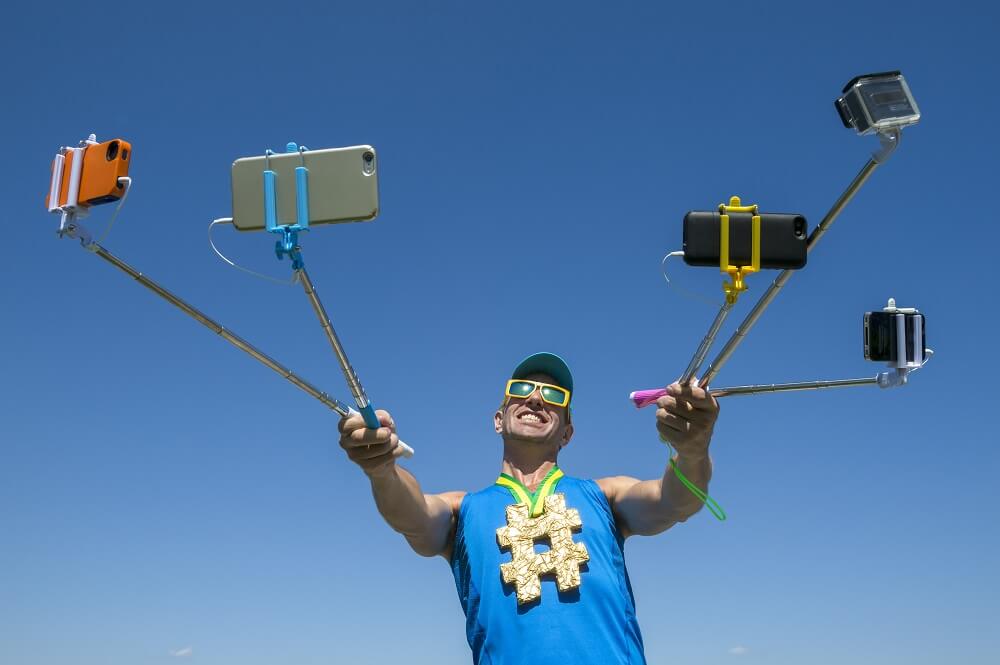 Besides, there are some tips that can help you find out the best TikTok hashtags for your videos.
#1. Take a cue from your competitors
The best way to know what others in the industry are talking about or to get some insights about it is to take a look at what your competitors are doing.
It may supply you with some suggestions or search keywords that might become the best TikTok hashtags that you had not thought of.
Or, after checking out what your competitors are doing, you can choose to do the other way around in order to avoid a head-to-head competition.
#2. Investigate your target audience's hashtag behavior
There is no better way than to actually look at what hashtags your audience are using or searching and then apply them to your videos.
Maybe other members of the same community are also using or searching for those same hashtags.
These hashtags are exactly the best TikTok hashtags that you're looking for.
#3. Create a branded hashtag
Last but not least, you can also create your own branded TikTok hashtags and use them in your videos on the platform.
They can later become the best TikTok hashtags for your videos. 
This will not only improve the effectiveness of your marketing effort, but it will also engage many people who are interested in your brand and products.
To conclude
Hashtag is a brilliant way to highlight your content's keywords and increase the number of views on your videos.
Using best TikTok hashtags will enable your TikTok videos to appear on many users' For You Page, allowing you to advertise your brand more effectively.
Besides the best TikTok hashtags, don't forget to include niche hashtags to engage more viewers who are interested in the content you've created on the platform.
Would you like to make your caption more fascinating and engaging? Also, discover how to use TikTok hidden emojis in your TikTok video.