Several social platforms, most notably TikTok, went viral during the time of COVID-19 .
This app is excellent if you want to relax after a hard day of work by watching hilarious and engaging videos.
However, TikTok may be blocked from your phone's update in some circumstances.
Or you may simply want to explore other applications like TikTok that offer the same features as TikTok but with higher quality material or content that is more suitable for you.
Then you've come to the right place.
Today, our blog will provide you with a list of apps like TikTok for you to check out and choose the app that best suits your taste.
List of 9 apps like TikTok you should try
TikTok, as a short-video platform, allows its users to create videos, edit them with in-app features, and upload their videos on their profiles to gain more views and followers.
Our list of apps like TikTok below will provide you with apps that have similar features to TikTok, but with some little differences that make them more particular and worth a try.
Apps like TikTok #1: Snapchat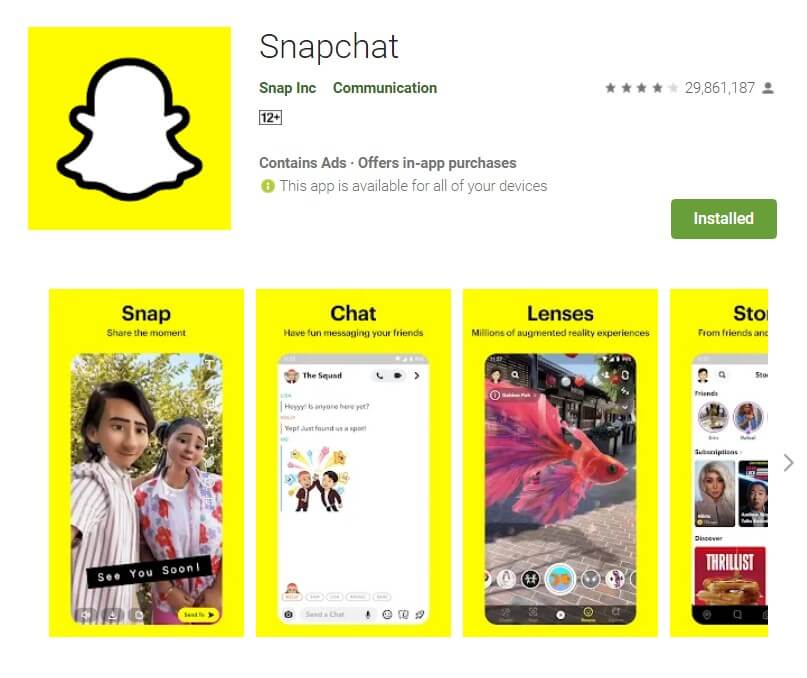 Snapchat had to be the most well-known app among users all over the world, thanks to its amusing filters.
Snapchat's counterpart to TikTok, "Spotlight," was introduced in November 2020. Users may utilize this tool to produce short-form videos within Snapchat.
Unlike TikTok, they may share these films with all Snapchat users rather than just their followers. 
This enables them to increase exposure and interaction from all sorts of platform users.
Current users can locate material by going to the Spotlight tab. They can easily search for different persons or sorts of videos.
A user may then elect to publish their own material to Spotlight. The function is intended to compete with comparable features on TikTok, Instagram Reels, and YouTube Short.
Apps like TikTok #02: Firework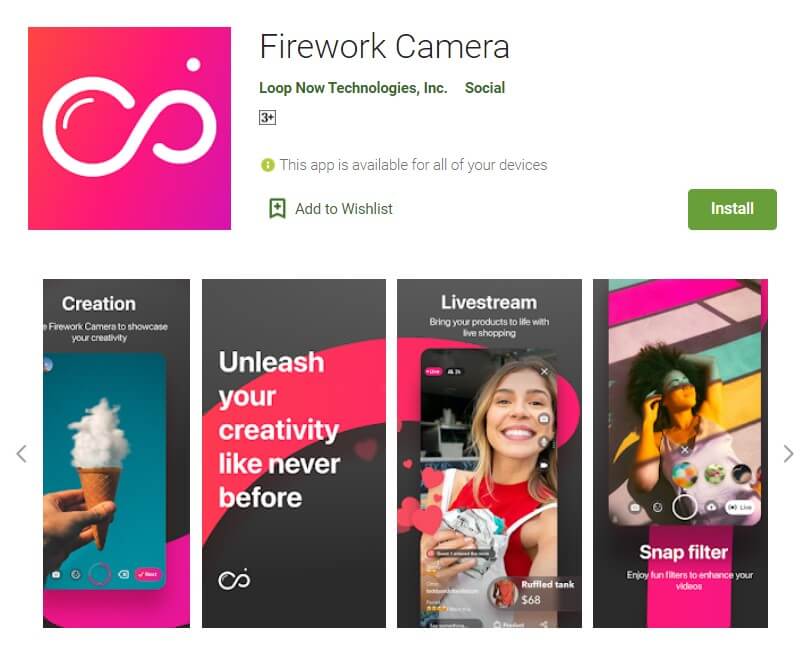 We cannot talk about apps like TikTok without mentioning the Firework app. 
Fireworks is an eCommerce short-form video app. Creators on this app can broadcast live videos or upload 30-second videos.
Although this app performs similar functions as TikTok, there are still several differences. On Firework, the quality of the videos is more essential than the number of followers.
In addition, following the trends is crucial for the users of this app, since you can even win money in weekly video challenges promoted by the app.
This app is perfect for brands and publishers since it allows its users to do many things like live shopping, product showcasing, or producing creative content with in-app features.
Apps like TikTok #03: FUNIMATE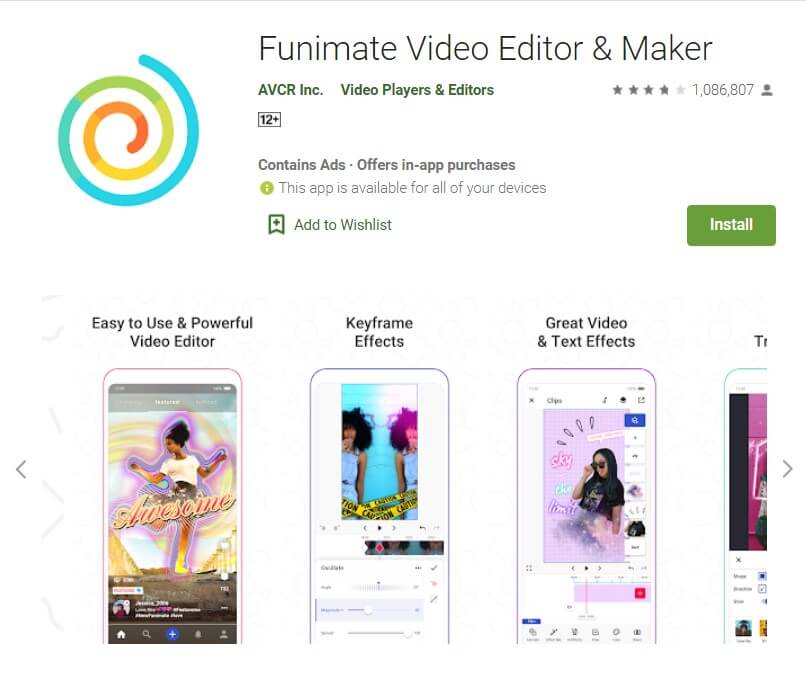 Like other apps like TikTok, Funimate allows its users to create and post short and shareable videos on the app.
Funimate provides users with popular features such as slow-motion effects, emojis, and texts we can find on any video app like TikTok. 
Funimate alleviates some of the difficulties associated with producing a high-quality video. 
Users may instead concentrate on creating content, while viewers can locate the stuff they enjoy the most.
Apps like TikTok #04: MuStar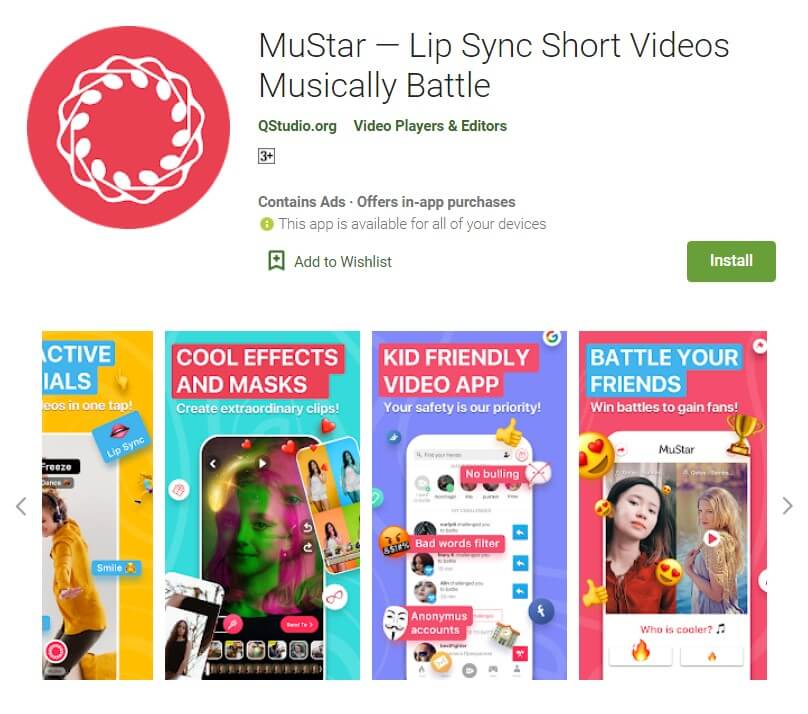 MuStar, unlike other applications, concentrates on user fights. Users may use the software to make lip sync music videos of themselves.
They upload such movies on the site and compete with the footage of other users. Other MuStar users award stars to the video they favor in a given battle until a champion is chosen.
Of course, not everyone wants to compete in a lip-sync war with another user, but in actuality, the platform is addictive. 
Using the MuStar app, you can easily create and share these films.
Furthermore, the app claims to be a kid-friendly video app, so you might want to give it a try with your kids, especially since TikTok has been accused of promoting sexual material, drugs, and alcohol to children. 
Apps like TikTok #05: Triller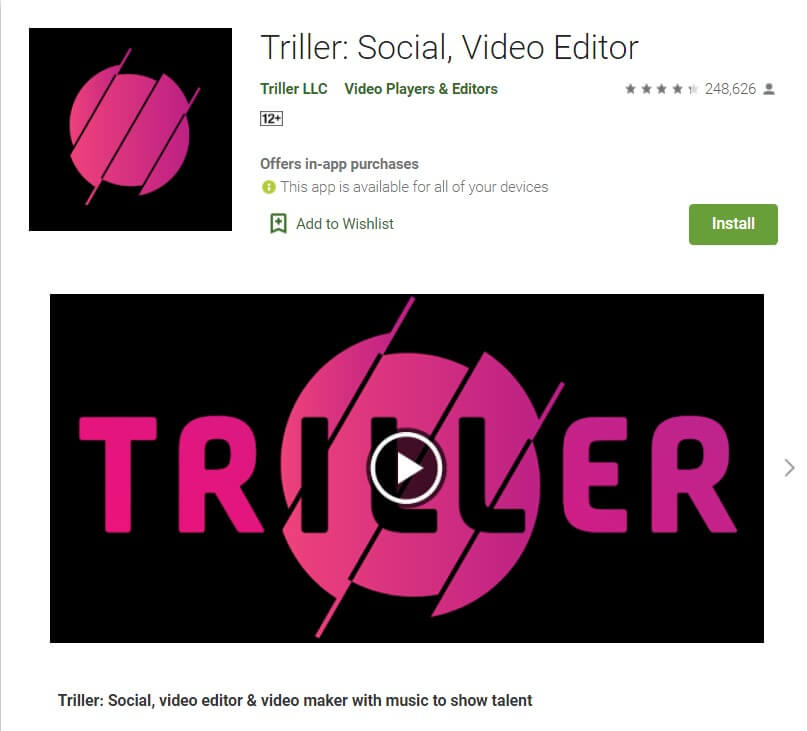 Triller debuted in 2015 as a music-focused video editing app. By 2016, the firm has established itself as a social network for short-form video content.
Using its intellectual properties, this incredible video editing app automatically edits your videos. 
Triller has taken care of everything, including lighting, filters, and adding the appropriate soundtrack of your videos, so you don't have to worry about them.
Apps like TikTok #06: Lomotif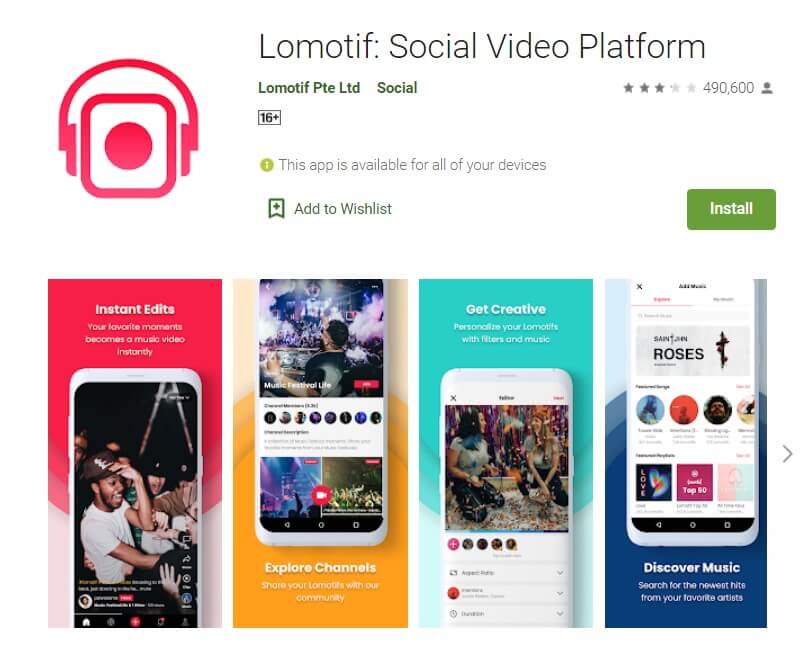 Lomotif is yet another music video maker software with a unique twist. Users may produce and share music videos directly on the platform.
Lomotif was first available just on iOS, but it finally found its way to Android. 
It works similarly to TikTok in that you can edit films using options such as trim, slow motion, zoom in, zoom out, and more.
Background music and effects can also be added to improve the overall quality.
Using this app to showcase your ability will win you followers and help you to make new acquaintances. You may also work with other friends to make videos with a larger audience.
Apps like TikTok #7: Likee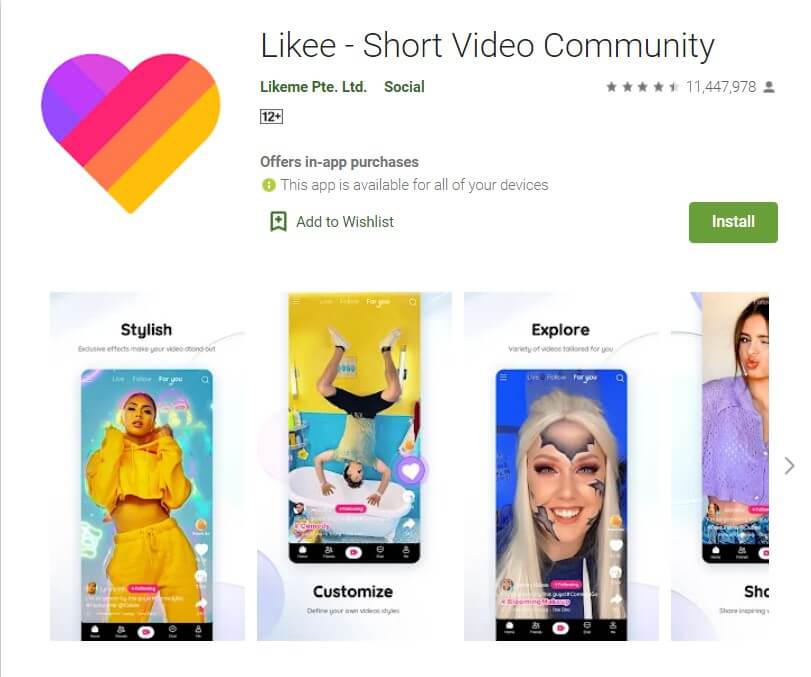 Like TikTok, Likee is a video production and sharing software that allows you to lip-sync to music and dialogues while making short, witty, and amusing films. It also focuses on short-form videos with AR effects.
Within the platform's development tool, hundreds of augmented reality capabilities are available. People may record and tweak films to their hearts' delight before sharing them with millions of other users.
Without a question, Likee's augmented reality capabilities set it apart from its competition. Likee pays its most prolific content providers in a number of ways, and anybody may contribute material.
The only disadvantage of being a Likee user is that you cannot go live if you are a new user.
Apps like TikTok #8: Dubsmash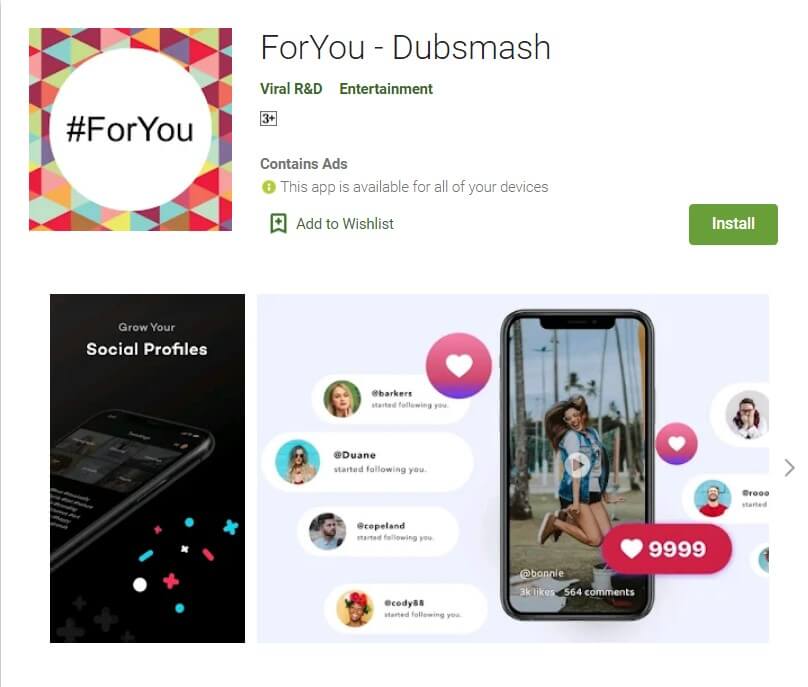 This list would be incomplete if we do not mention Dubsmash, the original originator of the video-editing-based social media network.
In fact, TikTok is the spawn of Dubsmash, so leaving it out would be sacrilege.
It began as a fun app where users could lip-sync to famous movie and TV conversations, and its success spawned TikTok and all the other apps on our list. 
Its popularity is evidenced by over 100 million downloads.
Lip syncing is the most important aspect of the Dubsmash app. Users of the platform record a video of themselves lip-syncing over the material. 
Edited videos have a time restriction of 10 seconds, but live videos have a time limit of 60 seconds.
This restriction arises due to potential copyright issues caused by the lip-syncing functionality.
Apps like TikTok #09: Chingari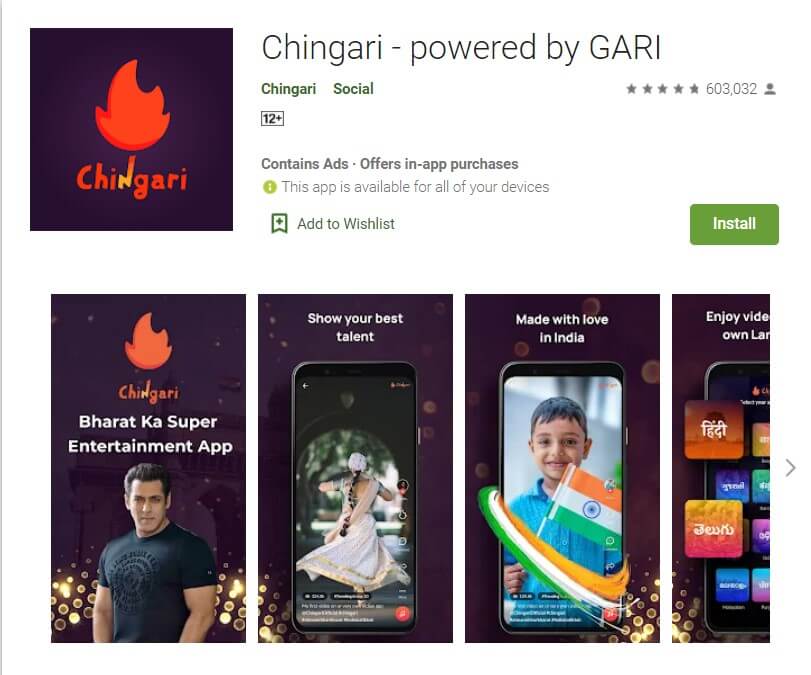 Since TikTok was banned in India on June 29th, 2020, due to national security issues, Chingari has emerged and become one of the most popular apps like TikTok, or "Indian TikTok".
Chingari has about 50 million users monthly. Although this short-form video software caters to Indian customers, it is also available internationally.
This app, like TikTok, allows producers to easily create and post short videos, frequently with music and other audio files. Users may also share videos with relatives and friends.
While it lacks some of TikTok's features, more are expected to be introduced in the upcoming weeks and months.
Since it is an app from India, it seems to be a fantastic alternative for people in this country.
In Short
Our selection of TikTok alternatives is said to be equally engaging and entertaining as TikTok. 
Furthermore, they have some unique elements that can greatly assist you in creating videos on your own.
If you're a TikTok lover and want to test out all the apps like TikTok, don't forget to save our list and go through it one by one to find the best app for your interests and tastes.