According to a survey by a digital marketing company, Louis Vuitton, a French company that makes high-end leather goods, is the most popular brand in the year 2020.
This high-end brand is searched for an average of nearly 700,000 times per month. Balenciaga comes in second with 423,750 searches, and Gucci comes in third with 409,000 searches.
There are many sellers offering the AliExpress Louis Vuitton style products that look 90% like the real ones. So a question might be raised in your mind "Is AliExpress Louis Vuitton authentic?". Unfortunately, it is not. Read on to know about this.
What is AliExpress Louis Vuitton?
It can be hard to find replicas of Louis Vuitton on AliExpress. You can usually save about 30–50% of the original price of an authentic item by buying its replica. To save money, you will need to know how to find it. 
How to find AliExpress Louis Vuitton?
Here, you'll find a step-by-step guide to finding AliExpress Louis Vuitton.
Go to AliExpress and look around for a good copy. Before you start, keep in mind that the quality of the product can range from being the same as the original to being much worse.
You can't use the names of well-known luxury brands on AliExpress due to the law on protecting the rights of trademarks. Because of this, there are a few ways to find designer knockoffs on AliExpress.
You can use a custom name that is close to the brand name. For instance, Louis Vuitton will be written as LV/Louis bag, Gucci as GC/GG, Prada as P, and so on.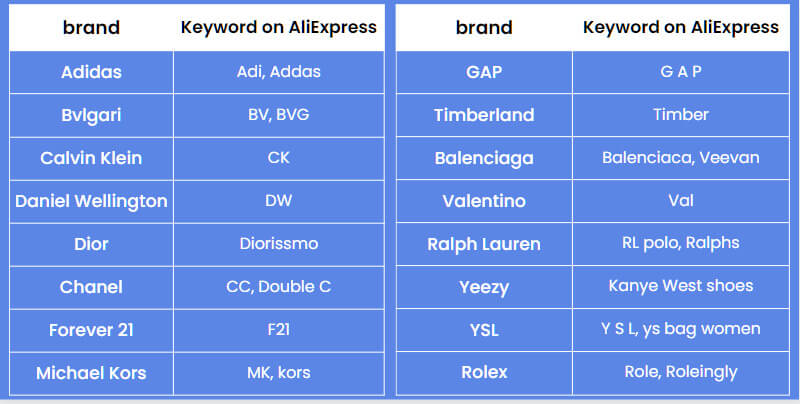 All you have to do is start entering the brand name into the search box, and AliExpress will show you all the possible contractions.
Another way to locate designer dupes on AliExpress is by using product terms like model number or model name along with the color. 
For instance, you can find AliExpress Louis Vuitton by searching for "LV Speedy Bandouliere" or "LV Nano speedy light pink."
Don't forget to add the type of product to your search, like "bag" or "shoes". Besides, we suggest you read the reviews and look at the photos of the products other customers have taken.
Don't be afraid to ask about sizes or look at the size chart. It's common for Chinese and European sizes to be different. Also, discuss other concerns you might have with the vendors. 
It is against the rules for sellers on AliExpress to sell goods with registered names like Nike, Adidas, Chanel, and others. Instead of direct selling, they use something called "hidden links."
If you don't know what hidden links are, let us explain them to you. AliExpress doesn't let sellers sell fake goods, so sellers use hidden formats to sell fake or counterfeit goods.
On the hidden links page, the seller will show you pictures of the real item you are buying as well as a code to buy it. This will take you to an AliExpress page with an image and description that have nothing to do with the original product.
The product picture will be tagged with a code from the hidden links page. You may select the product you want by following the code given from the hidden page.
If you want to make sure about the product, don't mind chatting with the sellers.
Here comes the most important part. For this hidden system to work and keep working, it's important not to talk about brand names when talking to the seller. It's also important not to highlight brand names or send in pictures of the products bought when leaving feedback. 
Simply put, the AliExpress vendor sells evening dresses, but after you order and pay for the hidden sale, a Pandora watch will be sent to your home. You have paid for the clothes, but you'll get a branded watch instead.
This way, nothing is noticed, and everyone may continue to buy amazing goods that cannot be found by using regular search methods.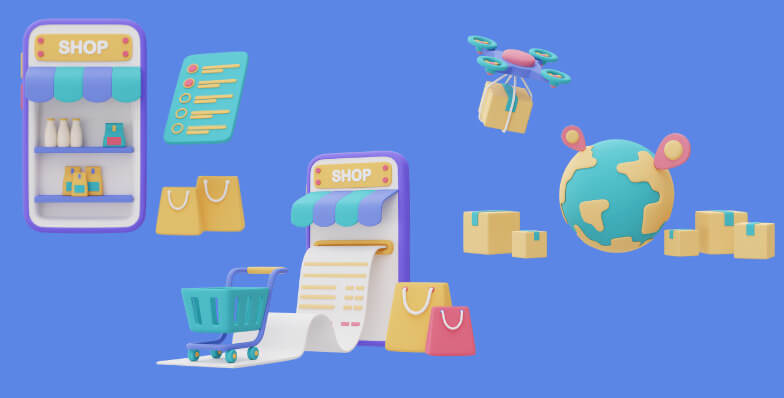 From that, customers of AliExpress came up with the term "AliExpress hidden link". Learn what this term means if you want to buy beautiful, well-made branded items. The difference between "AliExpress" and "AliExpress sellers" is very important.
Sellers utilize hidden links to redirect clients to another product using a disguise. As a result, many purchasers have been unable to discover the hidden links on AliExpress.
Some recommendations for AliExpress Louis Vuitton luxury style products sellers
With a wide variety of handbags and hand accessories, San Maries has many designs that are similar to Louis Vuitton's designs and styles. The brand offers more comfortable prices and more eye-catching colors.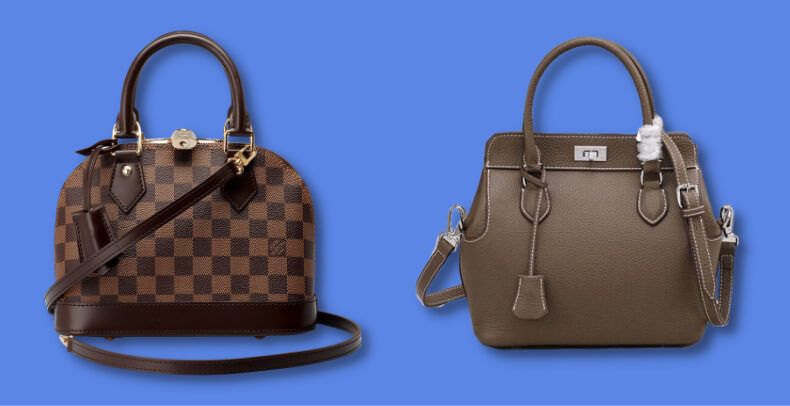 This shop is popular for its bags inspired by well-known brands like Michael Kors, Louis Vuitton, and DKNY.
The bags are of high quality and will undoubtedly enhance your style while allowing you to take your entire world with you. There are several magnificent choices available.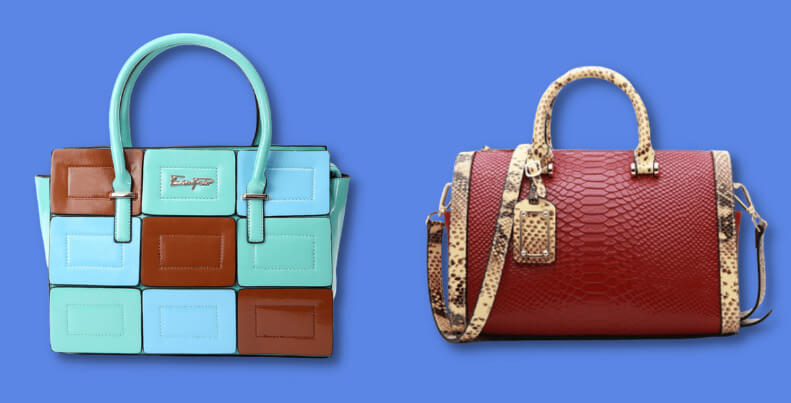 The store offers quite a lot of designs with colors that are almost identical to Louis Vuitton as well as other high-end brands.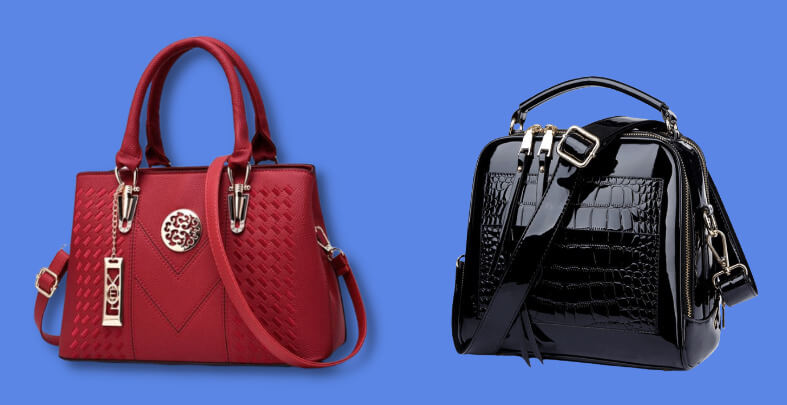 Opened 4 years ago, with a variety of beautiful designs from simple to complex, colors from cheerful to luxurious, Amberler is very much appreciated and is the go-to choice when you want to buy a new luxury handbag.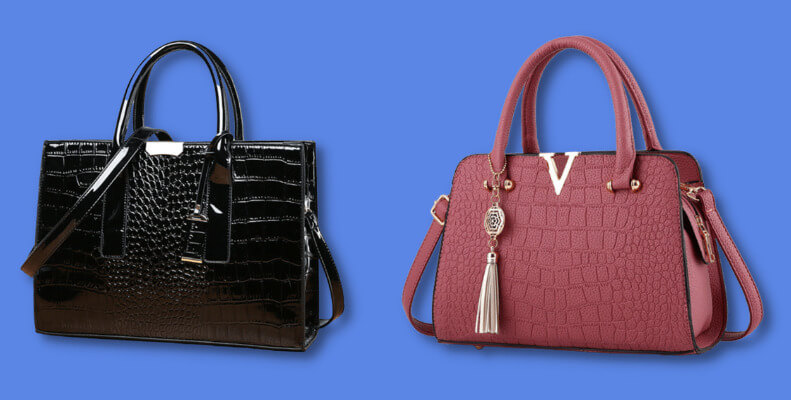 Is it safe to buy AliExpress Louis Vuitton?
Most people worry about what will happen if they buy and sell trademark copies on AliExpress. It is perfectly legal to purchase replicas of branded items.
Most copies don't have the same logos as the originals, but they somehow have the same design and patterns. There is nothing bad about buying AliExpress Louis Vuitton or other branded dupes.
In short
If your budget does not allow you to own a genuine LV bag and you so love its design, AliExpress Louis Vuitton is not a bad choice. You can have one with an exact design at a more affordable price.
Hey, want to know more about OneCommerce? CHECK IT OUT!