In today's e-commerce world, buying decision for customers is greatly impacted by the online payment experience. One of the easiest and most reliable Shopify checkout options is Shop Pay. Using Shop Pay on your online store makes it more convenient for your customers to pay for their purchases quickly and securely. They can also choose to purchase on weekly or monthly installments using Shop Pay.
In this article, we will discuss in detail what Shop Pay is and why it makes a great payment option for online shoppers.
What is Shop Pay?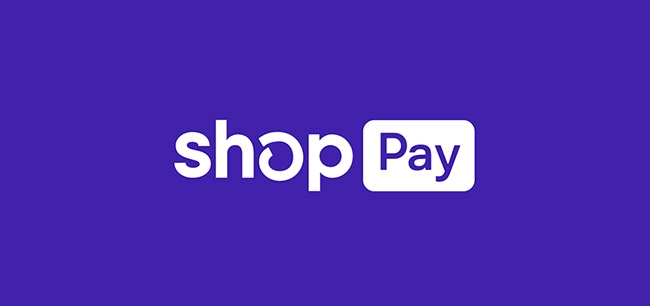 Shop Pay is a digital payment solution created by Shopify which offers customers an easy, secure and quick way to pay for their online purchases. This payment solution is built into the checkout process of all Shopify stores and allows customers to securely store their payment information in one place, allowing for a faster checkout experience for each purchase.
Shop Pay's Impact on customer experience
By offering customers the convenience of Shop Pay, store owners can make their checkout process faster and more secure. This helps to create a positive shopping experience for customers as they are able to purchase from their favorite stores quickly and securely. It also allows them to track orders, manage receipts and view past transactions easily.
Additionally, customers can benefit from rewards offered through Shop Pay's loyalty program called "Shop Cash" which further enhances the customer experience.
Overall, Shop Pay is an excellent payment solution that offers convenience, security and ease-of-use for both store owners and consumers alike. With its simple setup process and integrated platforms, it provides a great way to improve the customer experience while keeping shoppers safe online.
Key features of Shop Pay
Shop Pay offers a range of features to make online shopping easier and more secure for customers. These include:
Fast checkout – customers can quickly and securely check out with just one click.
Secure storage – all customer data is securely stored in one place, ensuring their privacy and safety.
Flexible payment options – shoppers can choose from a variety of payment methods including debit/credit cards, digital wallets, Apple Pay, and Google Pay.
Easy tracking – customers can track orders, manage receipts and view past transactions without leaving the shop homepage.
Simple setup – Shop Pay is easy to set up for any e-commerce store, allowing customers to enjoy the convenience of this payment solution quickly.
Integration – Shop Pay is integrated with a variety of platforms, such as Facebook and Google, making it easy for customers to purchase from their favorite stores without leaving those apps.
How to set up Shop Pay on the Shopify store?
Setting up Shop Pay is simple and straightforward.First, log into your Shopify store and click "Settings".
Go to the "Payments" tab.
Click on Manage.
Choose the "Shop Pay" option from the list of available payment providers and click the checkbox in front of Shop Pay.
Hit the Save button.
If you already have a Shopify Payments account, you can also activate Shop Pay through that. Once activated, customers will see the Shop Pay logo during checkout and they can easily pay using this secure payment solution.
How many fees does Shop Pay take for transactions?
Shop Pay does not charge any transaction fee for purchases made with their payment solution. However, stores paying through Shopify Payments are subject to the applicable fees listed in their Merchant Agreement.
If customers are buying products with Shop Pay installments or net payment terms, the store merchant will be charged a fee of 5-6% per payment transaction.
Shop Pay vs PayPal
Shop Pay and PayPal are both payment solutions that offer customers secure, fast and convenient checkout experience.
Shop Pay is built into the Shopify platform so store owners don't need to worry about setting up a separate account or managing multiple payment providers. Additionally, it offers customers more flexibility in terms of payment options such as digital wallets and installment payments. It also has features such as loyalty programs and order tracking, which can help to enhance the customer experience.
PayPal, on the other hand, does require merchants to set up an account with them in order to process payments. It may not have additional features like loyalty programs or installment payments available but it is widely accepted by shoppers across the world due to its popularity and security features.
Both Shop Pay and PayPal are great payment solutions, but it ultimately comes down to what is best for the store merchant and their customers.
Final Thoughts
Shop Pay is a great payment solution for store owners looking to give their customers a secure, convenient checkout experience. With its simple setup process and integrated platforms, it provides a great way to improve the customer experience while keeping shoppers safe online. Store owners should weigh up all options in order to choose the best payment solution for their business.
Thanks for reading! I hope this article has been helpful in understanding Shop Pay and how it can be used as an effective payment solution.