Business marketing is never easy, especially in this modern time.
Feel related? You've come to the right place.
Strengthening your social presence or increasing social sales on Pinterest isn't easy, so you will need a Pinterest Chrome extension.
If you're looking for some extensions for your business, our blog will provide you with a list of 5 Pinterest Chrome extensions that you can try in your business promotion.
Why do we need to use Pinterest Chrome Extension?
Pinterest Chrome extensions are applications that may be installed in Chrome to alter the operation of the browser. 
This involves introducing new features to Chrome or changing the program's existing behavior to make it more user-friendly.
Pinterest pins and boards typically have a longer shelf life than other networks' material.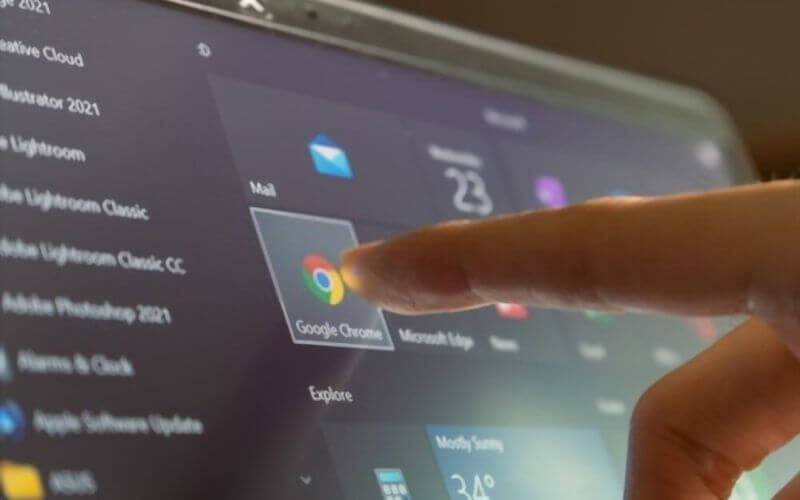 Pinterest extensions are useful and essential since they will help you a lot while working on the platform.
For instance, they would allow you to add more stuff to Pinterest without having to leave the browser, visit the platform, or drastically alter your current workflow.
5 Pinterest Chrome Extension for your business
If you are looking for a Pinterest Chrome extension for your business promotion, let's check out our list of 5 Pinterest Chrome extensions that we've compiled for you.
#01. Pinterest Ranking/Keyword Tool
The very first Pinterest Chrome extension in the list is Pinterest Ranking/Keyword Tool – Pindodo.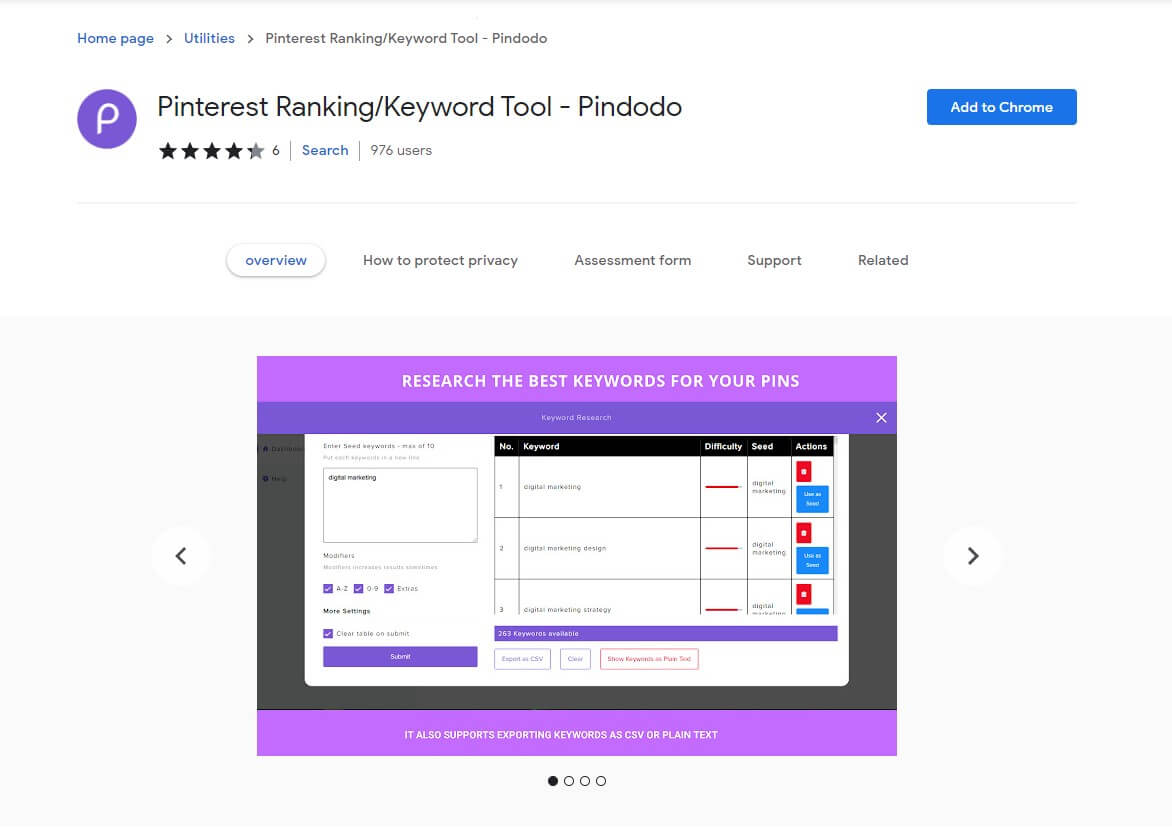 This tool would be perfect if you're finding a tool to assist you in getting more visibility/traffic on your business Pinterest. 
Pinterest Ranking/Keyword Tool is an outstanding Pinterest SEO tool; it will discover the most relevant hashtags and keywords for your pins in English and other languages, as well as providing you with keyword and hashtag difficulty levels.
#02. Pinterest Enhanced
Pinterest Enhanced, as the name suggests, enhances Pinterest and makes it more useful for Pinterest users. 
The redesigned user interface of this Pinterest Chrome extension allows you to focus on text and photographs.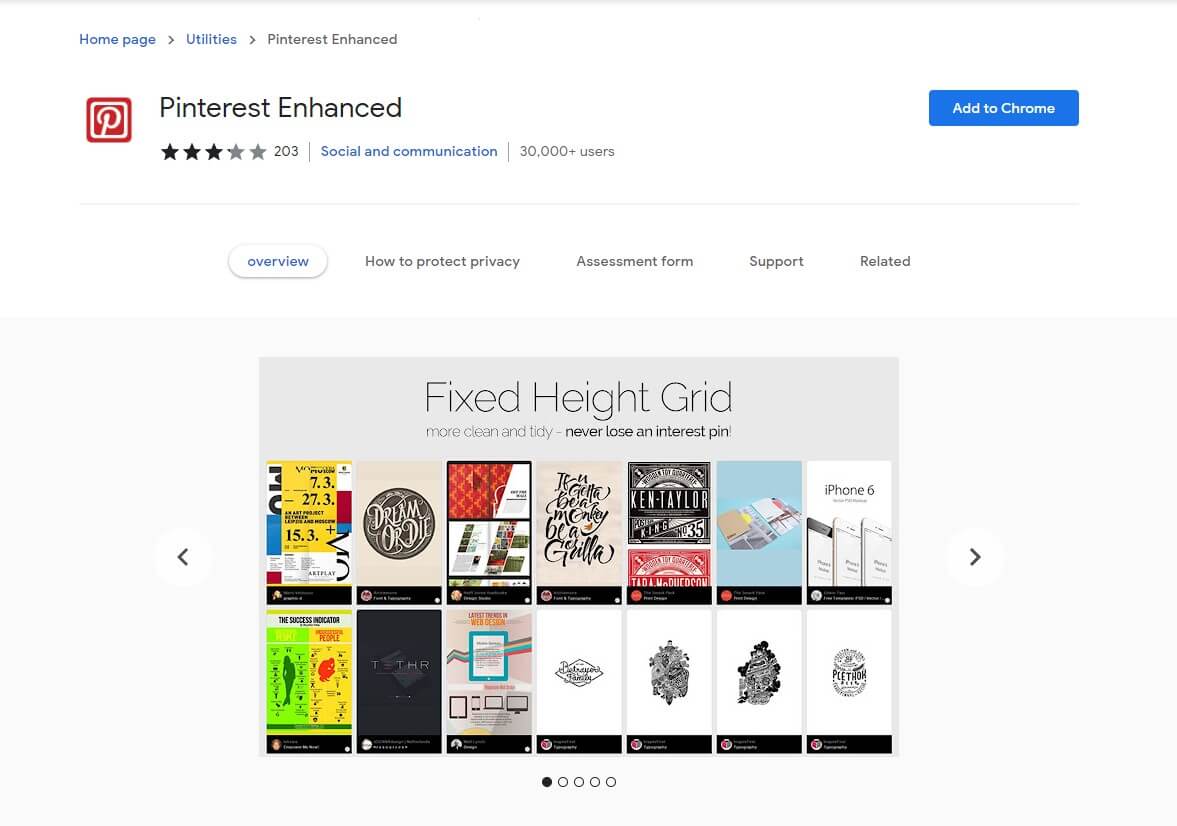 You can use this Pinterest Chrome extension to:
make sure all pins are the same height

, so that enormous images do not take up all of your focus.

pin information will only appear on mouse over

, allowing you to focus on photographs.

long pins will slide on mouse over

,

so it will not always be necessary to open it to examine.

use left and right keys to

navigate through pins

.

download pictures

for pins.

use google to

search for images
This list of Pinterest Chrome extensions for business would be incomplete if Shareaholic for Pinterest was not included.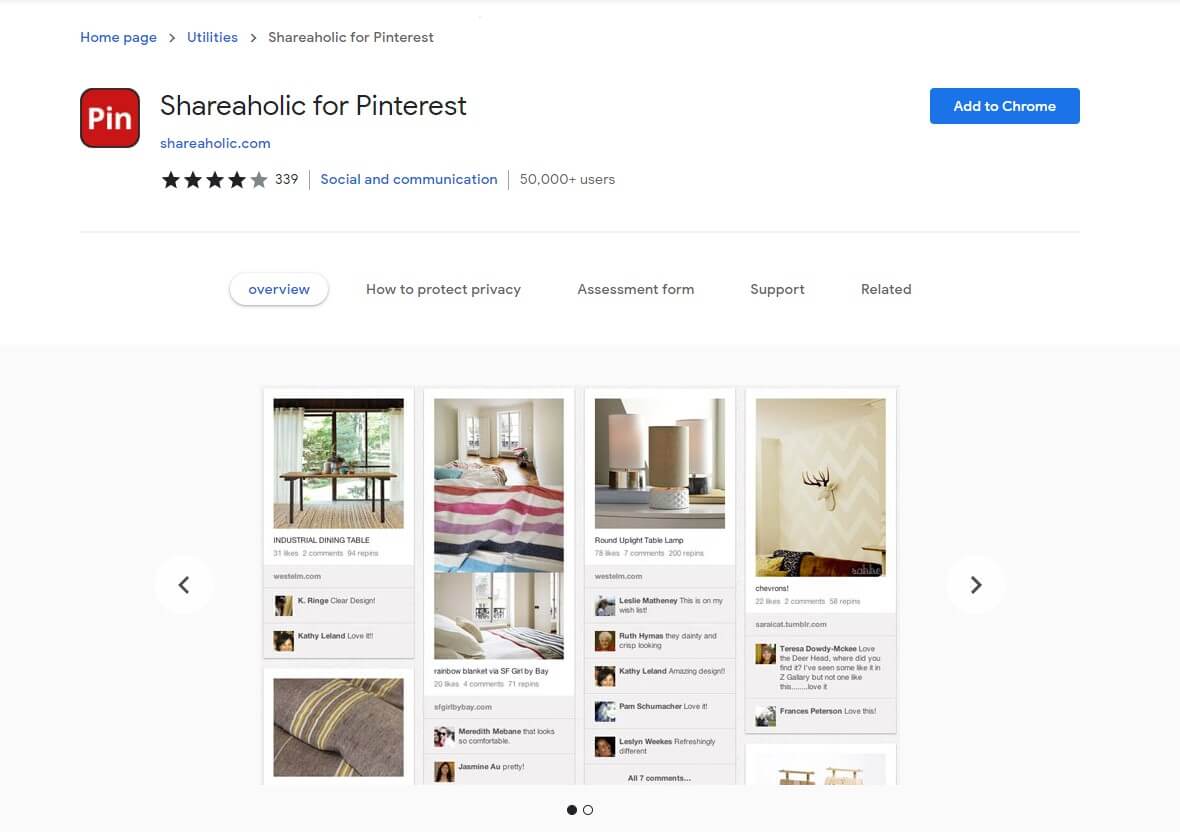 Shareaholic will download all of the photographs from a website and show them in a grid manner. You may then choose which image to use to pin content.
You can also use Shareaholic to see the Pin count for each page as you surf around the web. 
This extension will also display you how many times your YouTube video, blog, or photo has been pinned.
#04. Pinterest Save Button
Are you looking for a way to collect and save important ideas that you randomly run into while surfing the web? 
Do you want to organize your ideas with boards so that you revisit them at any time, anywhere?
If yes, then the Pinterest Save Button is definitely what you're looking for.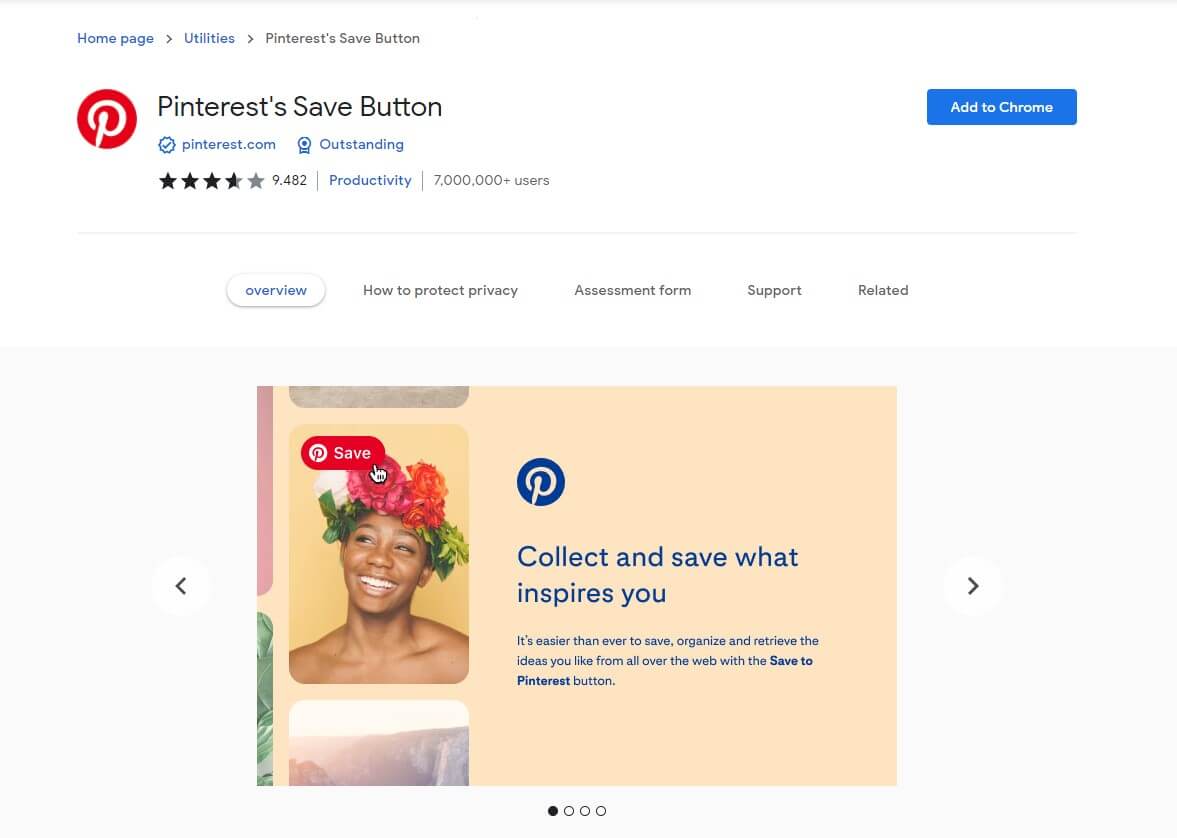 Not only does it let you save any idea from the web, but it also features a built-in visual discovery algorithm that allows you to rapidly locate aesthetically comparable ideas on Pinterest.
#05. Pinterest Palooza
What if you're scrolling through the Pinterest website and suddenly see a picture that you like, but it takes some time to find out the source of your favorite picture.
The Pinterest Chrome Extension Pinterest Palooza will help you out. With just a single click, this extension will immediately take you to the source web page of Pinterest pictures.
To stay on Pinterest while your Pin's page opens in a new browser tab, hold down the CTRL key while clicking the Pin thumbnail picture. 
This allows you to save numerous pages to read later without having to wait for them to open.
To Conclude
Pinterest performs a distinct function in comparison with other social media networks. It enables users to share photos and videos from the web with their Pinterest following.
The social platform is more concerned with content discovery than with social interactions. This is why content pinning is so crucial.
There are several tools available to help you work productively on Pinterest, such as Pinterest Chrome extensions.
The Pinterest Chrome extension is vital for anybody who uses Pinterest, particularly those who wish to advertise their business.
If you find this blog useful, please share it with anyone you know who may be seeking for a Pinterest Chrome extension to try out.