SEO is the key to skyrocketing website visibility and attracting organic traffic. Swift App, the leading Shopify page speed optimizer, introduces Boost SEO—a groundbreaking feature that will revolutionize your online presence. 
Leveraging Seobility's SEO checker to scan your website
An outstanding feature of Swift Boos SEO lies in its seamless integration with Seobility's SEO Checker. Seobility is a well-known SEO software provider with robust scanning and testing capabilities. 
Through this integration, Swift users can conduct website scans to identify SEO-related issues and pinpoint areas for content improvement. This powerful feature empowers users to optimize their website's performance in search engine rankings and draw more organic traffic.
This feature is available in the Free version.
Simplify image optimization with ALT images automation
Optimizing images is a crucial aspect of SEO that is often overlooked. ALT tags are essential elements for describing images to search engines. Manually adding these tags to numerous images can be time-consuming and error-prone. 
Thus, Swift App's ALT Images automation feature simplifies this task by automatically generating and adding ALT tags to your images. By streamlining the image optimization process, this feature helps improve your website's SEO and enhances the overall user experience.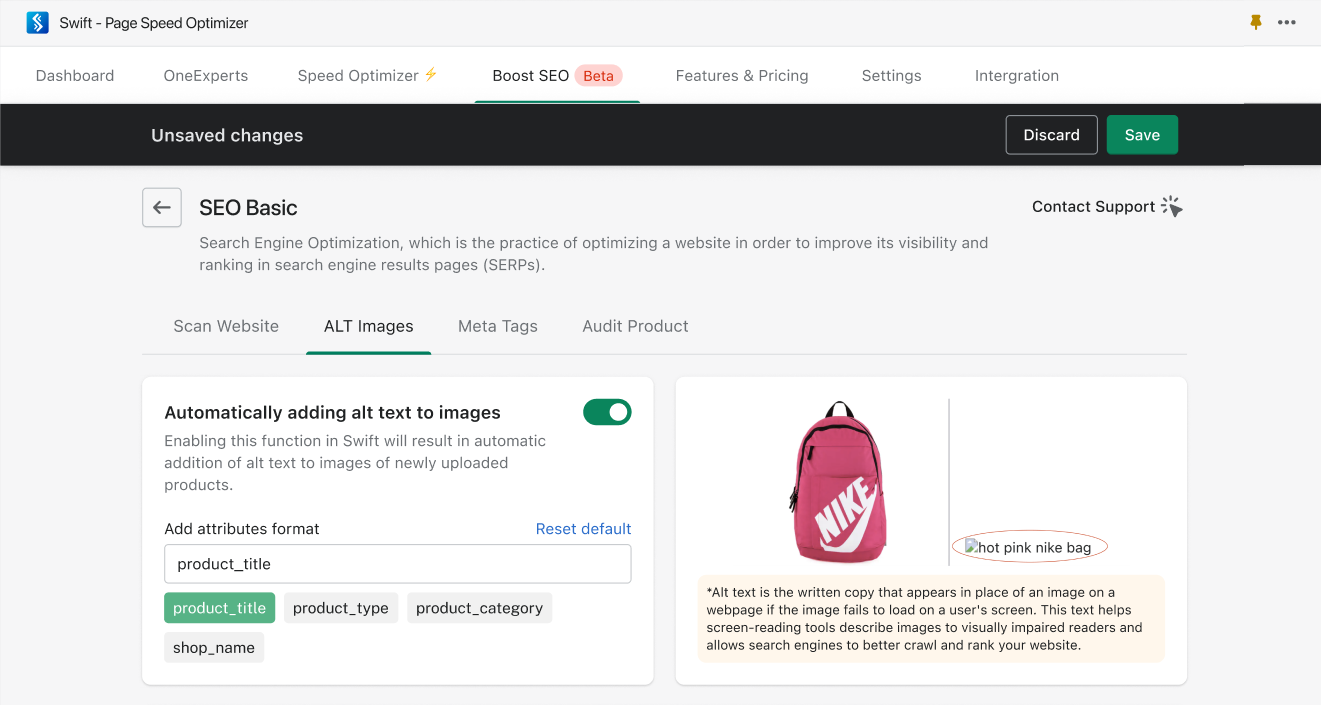 This feature is available in the Free version.
Meta title and description generation with OpenAI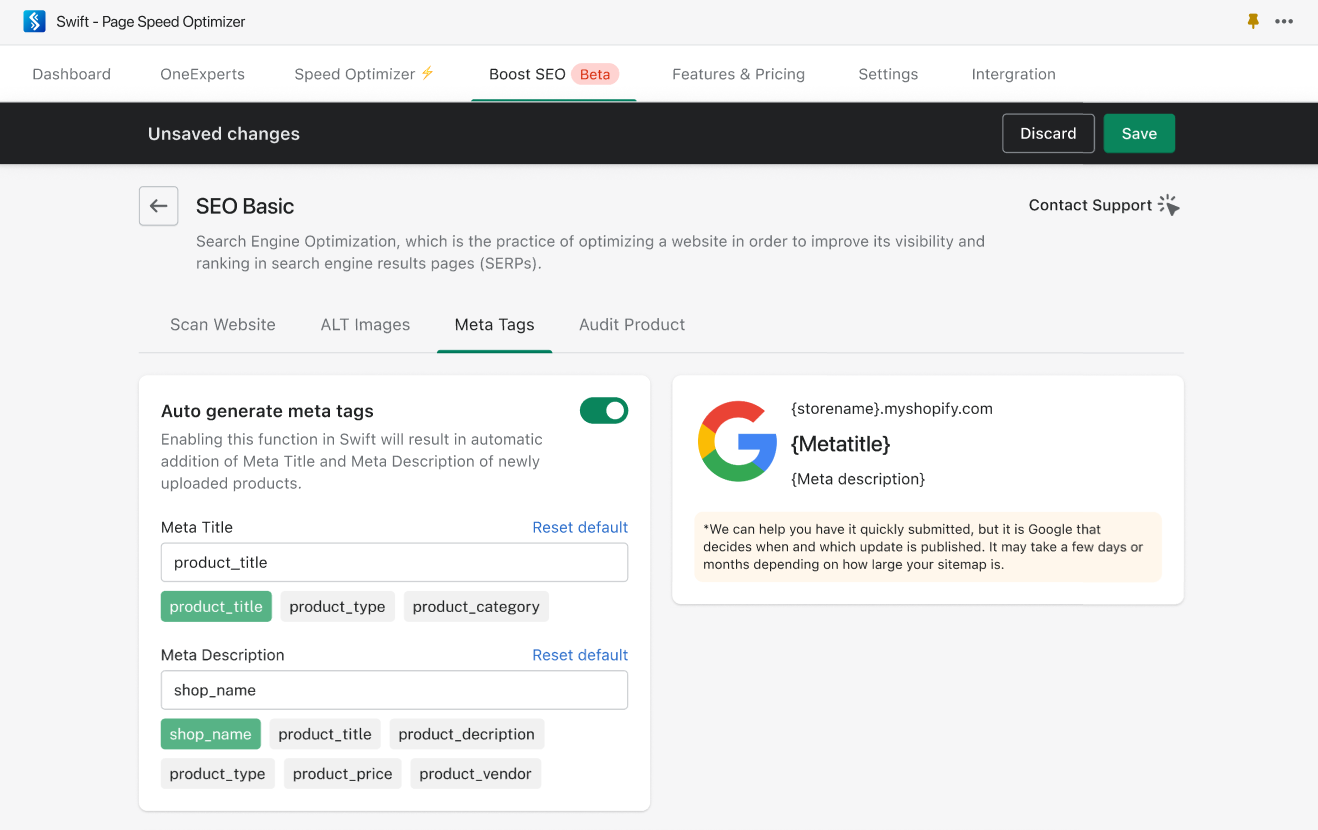 The innovative integration between OpenAI and the Swift app brings a new level to the SEO world. The Swift App utilizes OpenAI's cutting-edge GPT technology to quickly and easily generate attractive meta titles and descriptions. 
This powerful integration eliminates manual effort while optimizing meta tags for maximum impact. Experience better search engine visibility and higher click-through rates with the powerful collaboration of OpenAI and Swift App.
🎉 Great news! We're excited to announce that the Meta Tags premium feature is now available for FREE until May 31. Previously exclusive to Premium Plus and Expert Care subscribers, this limited-time offer extends Swift's benefits to all users, providing additional options and enhancing your experience. Don't miss out!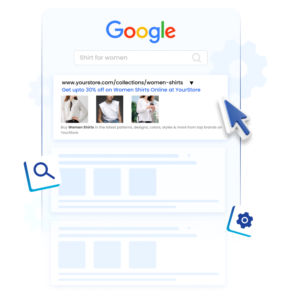 Level Up Your Website's SEO with The Dynamic Duo: OpenAI and Swift!
Stay ahead of the competition with this professional-grade solution that sets new standards in SEO excellence.
TRY IT NOW
Submission of Shopify sitemap to Google Search Console
A sitemap is a file that provides search engines with information about the structure and organization of your website. It helps search engine crawlers discover and index your web pages more efficiently, improving visibility in search engine results. 
A sitemap submission for Shopify stores is a breeze with the help of Swift Boost SEO. Swift provides a streamlined, step-by-step process that ensures a successful submission.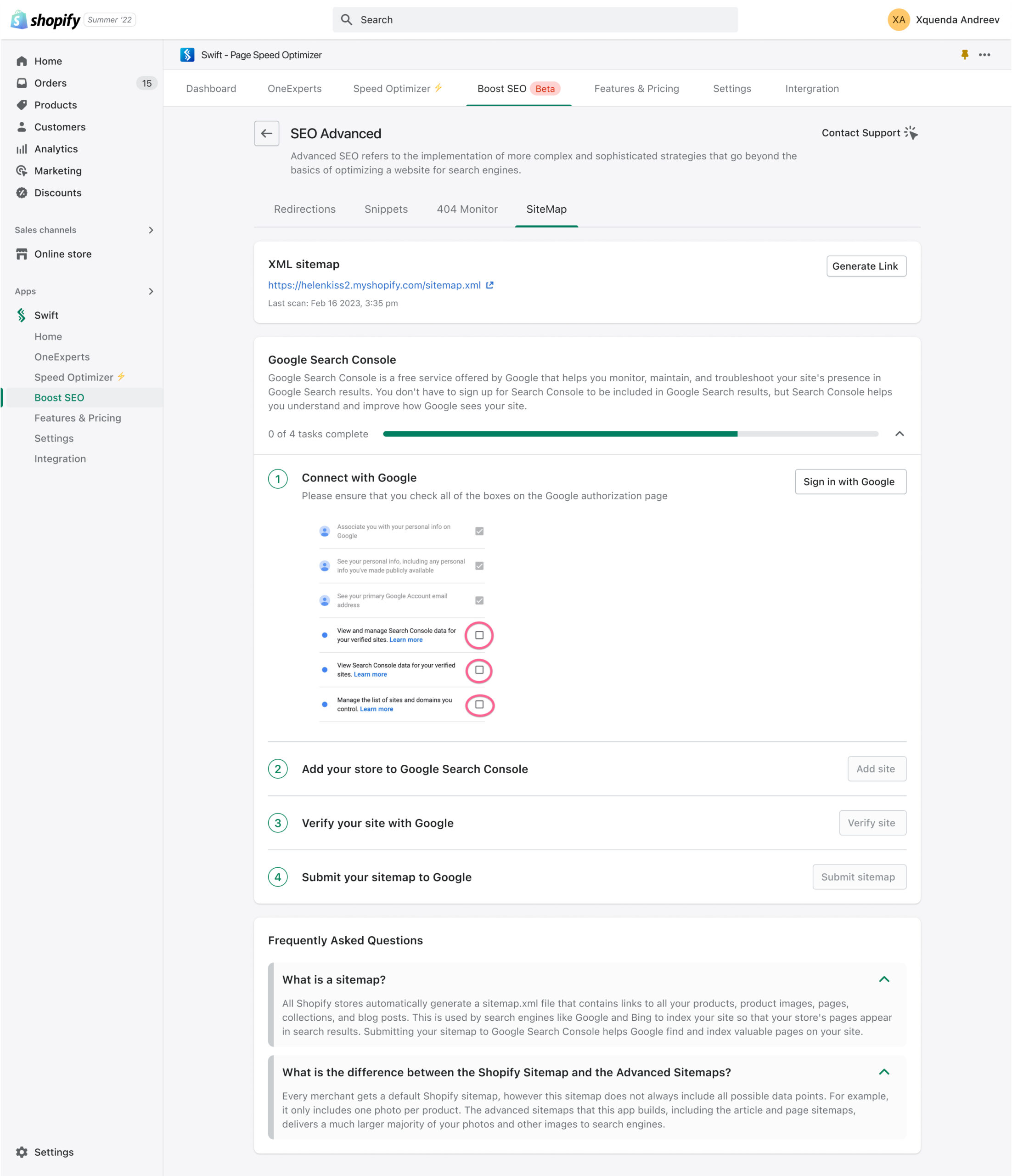 🎉 The Sitemap premium feature is now accessible for FREE until May 31. While previously exclusive to Premium Plus and Expert Care subscribers, we are delighted to offer all users the opportunity to experience the benefits of Swift through this limited-time promotion. Try it for free!
If you have any questions or concerns regarding Swift's new pricing Plans, feel free to reach out to our dedicated customer support team at support@socialhead.io