A rich library of top-industry pre-made themes

Fully customize your mobile app with no coding

Successfully publish your app with 1-on-1 assistance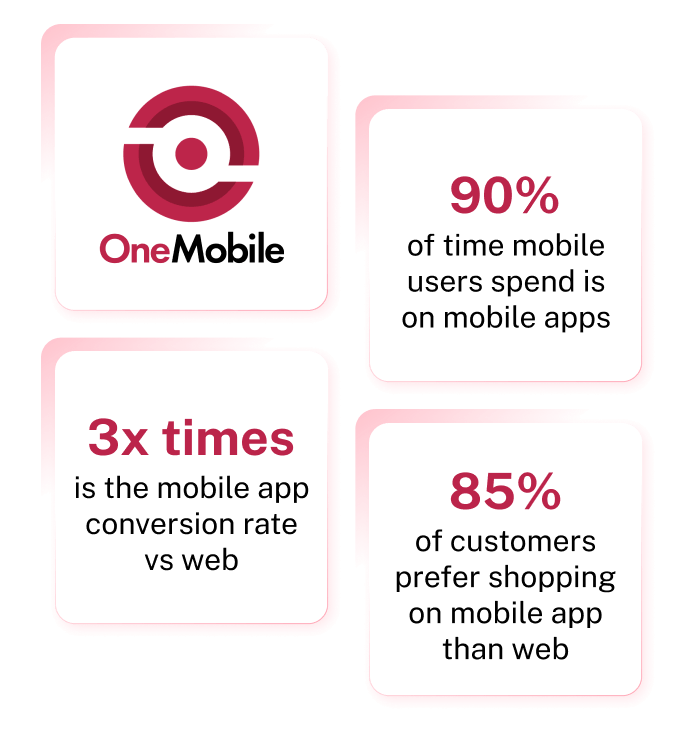 Mobile apps beat mobile websites in all possible ways
With lightning loading time, expedited checkout process, and hyper-personalization, a mobile app elevates mobile shopping experience to heights that mobile websites can't even come close to.
Building a mobile app is as easy as 1,2,3
We turn the costly and time-consuming task of building a mobile app into a few taps of your fingertips!
Quickly choose from a wide range of sale-driven app themes pre-built with UI-UX best practices in mind to get started in no time.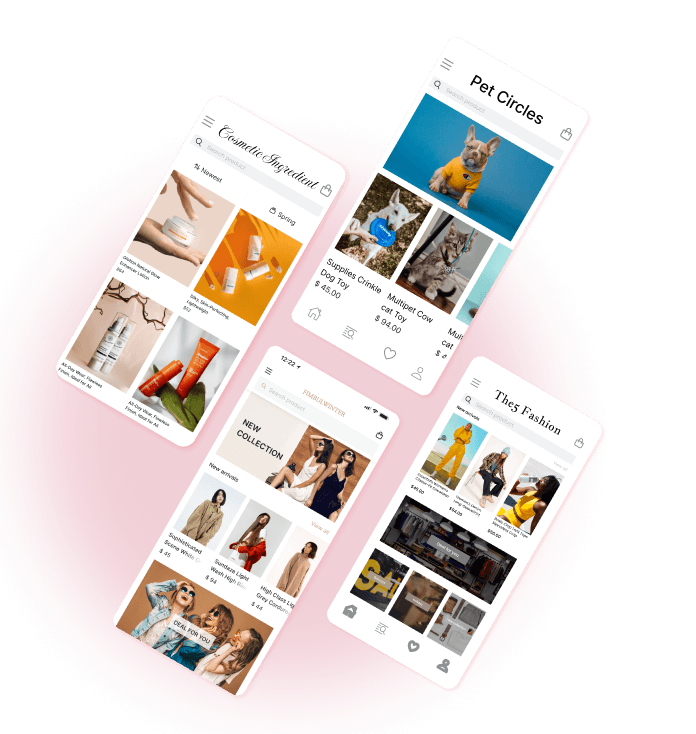 Personalize your app to the finest details, from brand kit elements, custom banner to collection grid, product slider, what you name it.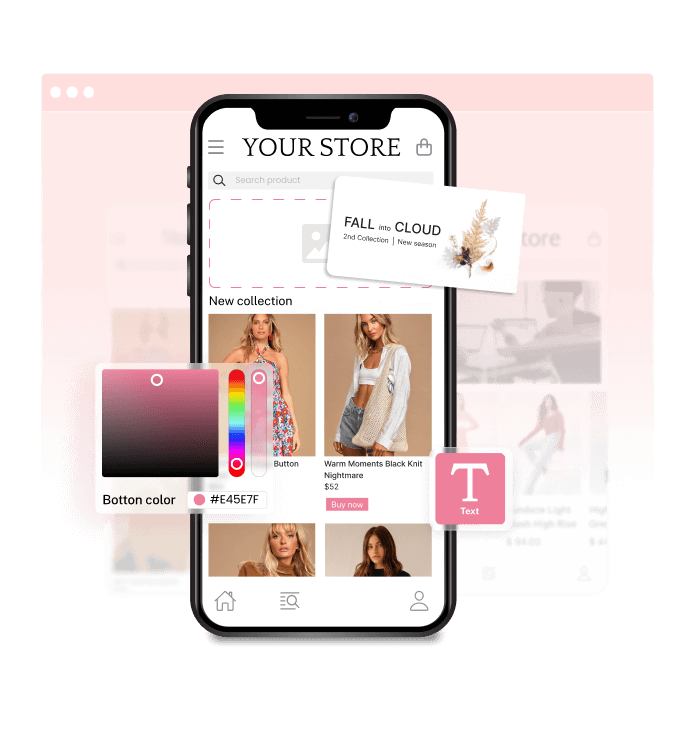 Our professionals will handle the submission process and guarantee it gets approved by App Store & Google Play Store in days, not months!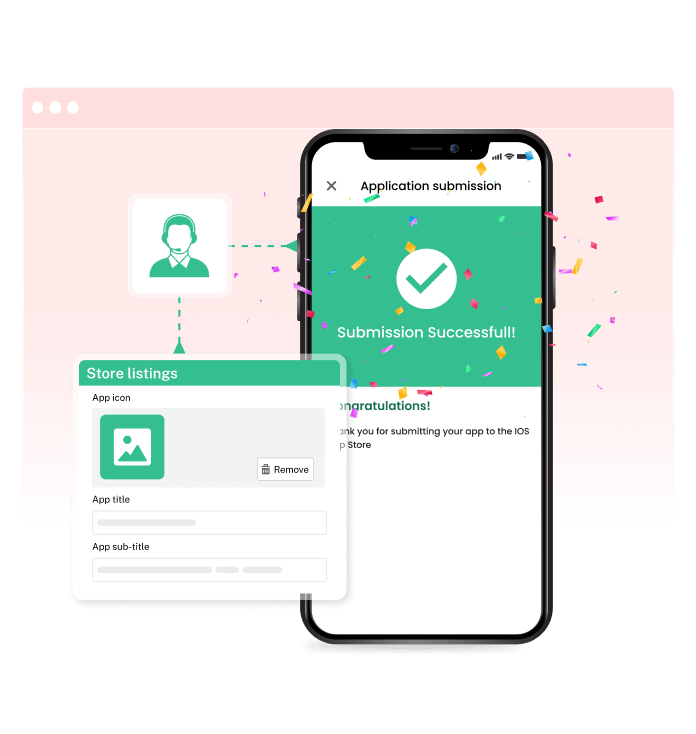 Turn your mobile app into a high-converting artwork
Build a feature-rich mobile app that drives sales, engagement, and retention like never before. It's time for a big upgrade to your customers' experience!
Drive engagement and retention by sending your customers personalized offers, reminders, promotions, etc. Send as many as you wish with no extra fee!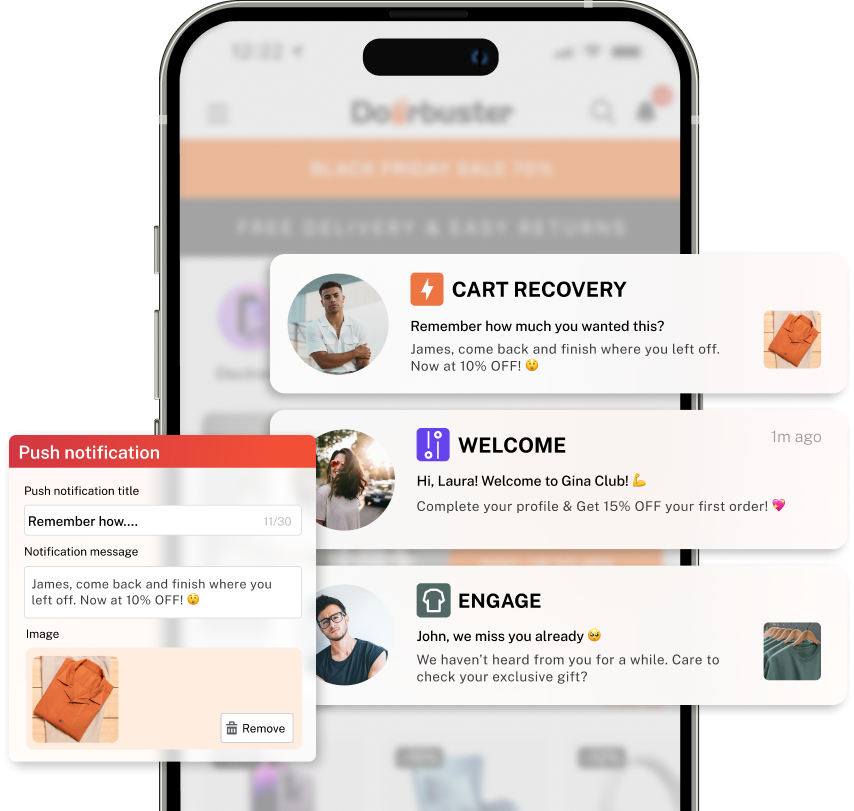 A too-long checkout process is top 3 reason your customers abandon their carts. So enable them to check out in 1 click with saved shipping info and credit card number.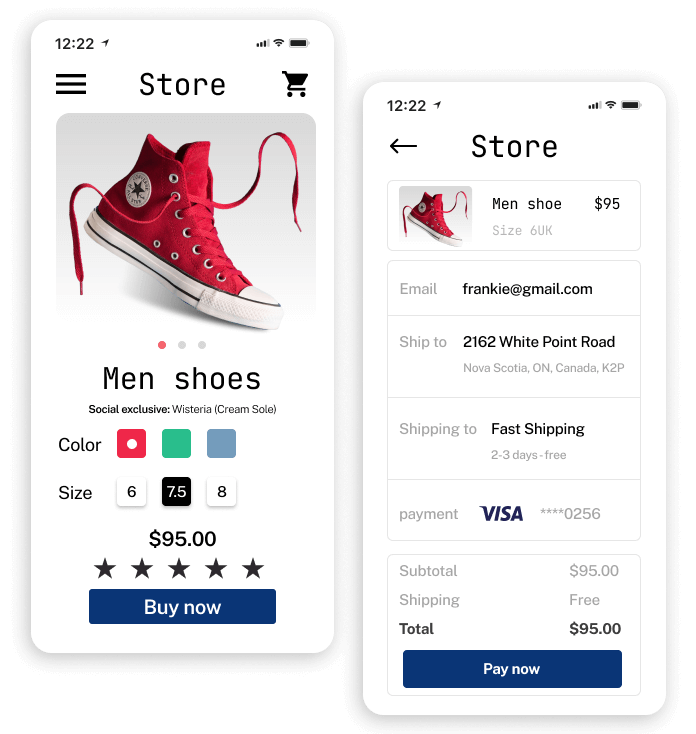 Reduce cart abandonment by enabling your customers to bookmark their favorite items and easily pick up where they left off in their next returns.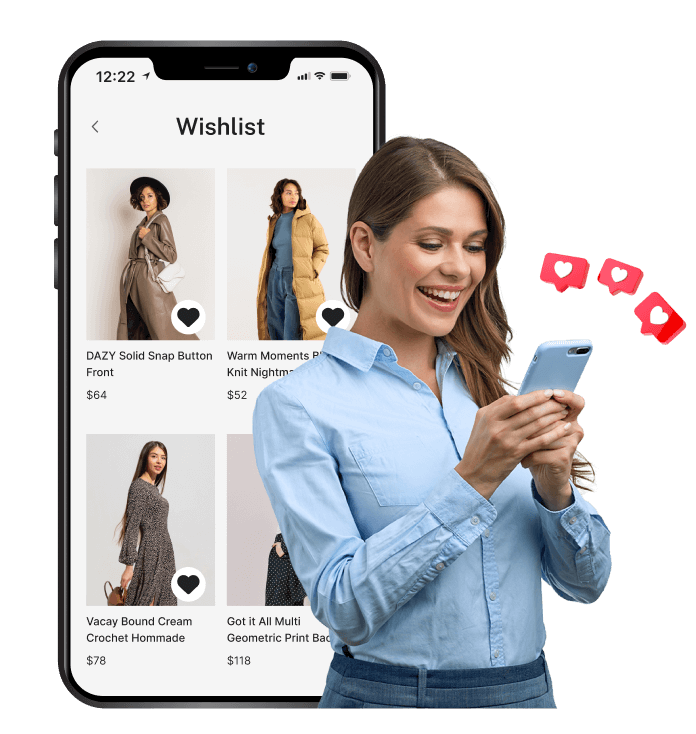 Get free 1-on-1 support every step of the way
Our mobile experts will go extra miles to help build, customize, and launch your app on App Store & Google Play Store.
To ensure you have an app that works and looks how you've visualized, we support:
Customizing your mobile app's UI-UX designs

Adding out-of-the-box features to your mobile app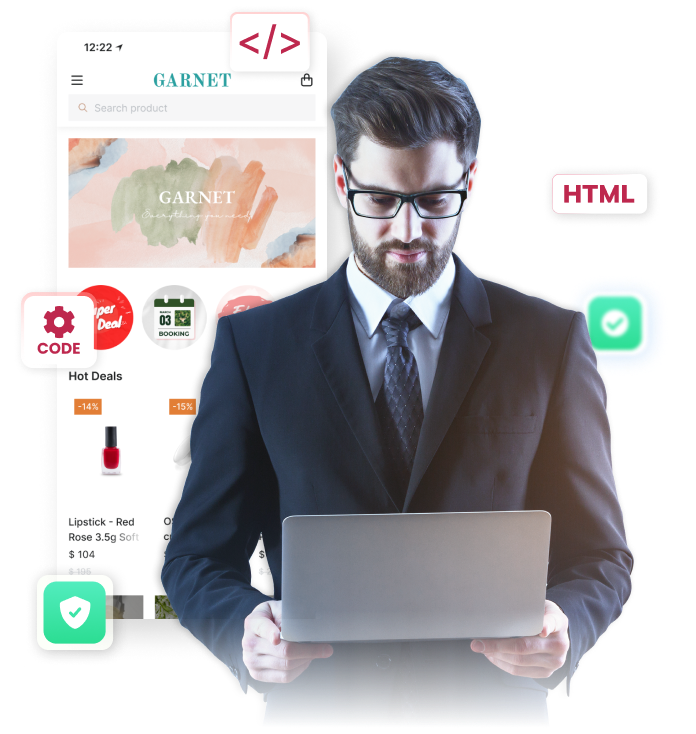 Publishing a mobile app can get challenging. So we help you with:
Creating your App Store & Google Play Store accounts
Submitting your app to App Store & Google Play Store