Have you ever heard about AliExpress afterpay, a new payment method for buying now, and paying later? 
This blog will assist you in getting more information about this new method for paying for your purchase.
What is AliExpress afterpay?
AliExpress afterpay is now a new payment option for customers, starting from June 2019. 
When you are in the mood to buy a high-value product but don't have enough money at that time, this payment method is the most suitable choice. 
From the time of placing the order plus shipping time, in that period of time, you can increase your affordability to pay for the item. Furthermore, you won't have to pay for it until after they have been shipped to you. 
In order to make this a reality, AliExpress collaborates with Klarna. This Swedish technology business specializes in afterpay, which is now available on AliExpress. It is called AliExpress Afterpay. 
With the following content, we will provide you with additional information regarding how afterpay operates on Aliexpress.
Why you should use AliExpress afterpay?
It is a typical practice when buying online, including on AliExpress, for customers to place an order, make an immediate payment for the item, and then wait a few days for the shipment to arrive. 
If you are not happy with the product, you can send it back and then wait for your money to be refunded to you. The fact that you have to wait such a long period to get your money back might be very frustrating. 
In a scenario like this, AliExpress Afterpay is the ideal payment option a customer can have.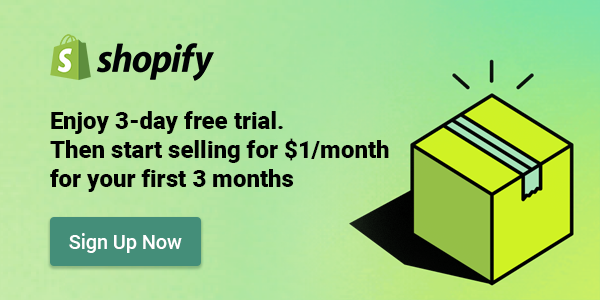 AliExpress afterpay with Klarna
Seeing the demand for "buy now pay later", AliExpress has expanded its payment method and sought for partnership to offer AliExpress afterpay service. Then, they found 2 potential partners: Klarna and Adyen.
Klarna, a newly licensed bank that is also one of the most prominent payment service providers in the world, aspires to transform the way in which customers and business owners interact with the payment process. 
It was established in Sweden in 2005 and provides customers shopping online with the choice to pay now, pay later, or pay over time. In addition, their checkout process is streamlined, secure, and hassle-free. 
Klarna is currently used by 130,000 different retailers present in 14 countries. Such information above makes Klarna become a creditable partner in providing AliExpress Afterpay service.
Adyen is the preferred payment platform for many of the most successful businesses in the world because it offers a cutting-edge, end-to-end infrastructure directly connected to Visa, Mastercard, and other globally preferred payment methods used by customers. 
With a solution that is the industry standard, Adyen makes it possible for customers all around the world to make payments without any hassle, whether they shop online, on their mobile devices, or in physical stores.
Alipay, Adyen, and Klarna have formed a partnership to provide customers of AliExpress with a new payment option called AliExpress afterpay.
This will help AliExpress shoppers in Germany, the Netherlands, Austria, and Finland to decide when and how they want to pay. In the future, the company aims to expand to additional markets.
AliExpress customers can now choose to pay for their purchases using the AliExpress afterpay service after receiving their items by selecting the "Pay later" option at the checkout page. 
They are able to test out the merchandise in the comfort of their own homes and keep only the goods that they are satisfied with without having to shell out any cash. 
After a customer has used this AliExpress afterpay service for the first time, all of their following purchases require simply one click to complete the transaction. 
This streamlined consumer experience strives to provide customers with control, clarity, and flexibility, and it is a primary reason why 'Pay later' payment option has been incredibly popular and now has a very strong preference among customers in Europe.

Some best AliExpress payment methods
Although it is true that all payment methods offered by AliExpress are trustworthy, certain options, such as AliExpress afterpay in conjunction with Klarna, may be more advantageous to you than others.
Now, let's have a look at all of them and rank them according to your preference:
Alipay was developed by AliExpress to handle the processing of payments made on AliExpress. It withholds the money until they receive confirmation from us that our order has been delivered in good condition. After your confirmation, the money will be paid to the seller.
Because Alipay processes payments for all debit and credit card purchases made on AliExpress, if you have ever paid for an item on AliExpress using a debit or credit card, it is possible that you have already established an Alipay account without being aware of it.
AliPay is the only payment option that AliExpress provides in any of the countries across the world. As a result, it is the payment method of choice for customers shopping on AliExpress today.
AliExpress, as you may have observed, has made a significant commitment to its payment method, and the company rewards you with advantages if you choose to use it (for every three purchases you get a small discount).
You can link any credit or debit card issued by Visa, Mastercard, American Express, JCB, or any other of the aforementioned companies to your Alipay account.
When you pay using PayPal, your bank information will not be shared with the online store; instead, you will be sent to Paypal, where you will confirm the payment and complete the transaction.
PayPal is without a doubt the payment option of choice for a large number of people due to the fact that it is well-known all over the world.
In addition, a large number of online retailers provide it as a guarantee of security in order to attract new customers.
There is a significant benefit to using it: when you experience issues with an order and your dispute with AliExpress is not resolved to your satisfaction, you will always have the option of reclaiming your money through Paypal.
Additionally, you can pay for your purchases on AliExpress using PayPal even if you do not have a debit or credit card. 
All that is required is a transfer from your bank account to your Paypal account in order to have credit available at the time that you are going to pay for your order.
However, the most significant shortcoming of Paypal is AliExpress's love-hate relationship with the payment processor. 
This indicates that the terms and conditions are subject to change about once every few months in the countries where it is accessible. In addition to this, it is becoming less common as a mode of payment.
Both Google Pay and Apple Pay are mobile payment services that allow you to store your debit or credit card information on your smartphone. This makes it possible to pay for each purchase made using your smartphone.
If you are using an iOS (Apple Pay) or Android (Google Pay) mobile to shop on AliExpress, you will have the option of using this payment method. However, it will still depend on which device you are using.
This is a wonderful choice for those who would rather not have any of their credit card information saved in AliExpress and do not have access to Paypal.
This option is usable in countries such as Germany, Portugal, Chile, Colombia, Argentina, and Peru, amongst others.
You can avoid the fees associated with foreign exchange when you make payments for your AliExpress purchases using Webmoney.
Keep in mind that the only currencies that may be used on AliExpress are the United States dollar, the euro, the pound sterling, and the Russian ruble.
Therefore, in countries where the local currency is different from these, banks will charge a commission for exchanging currency (so it is interesting to use this type of payment platform).
AliExpress afterpay by Klarna is a service that allows you to defer payment on an item until after you have received it and provides you with protection in case there are issues with the shipment.
This service is provided free of charge (they will only charge you interest if your account does not have money when the charge is passed to you).
Check out the comprehensive profile of Klarna and Adyen in the online corporate database that was created specifically for business sector if you would want additional information regarding those companies.
In short
Among the usual payment methods, currently, buyers on AliExpress have a new choice.
AliExpress afterpay might be a bit of an unfamiliar payment method for you. However, it is undeniable that this is the safest method for buyers.
Because of that, many people are now passing on Afterpay service. 
If you can control how much you spend, this could be a good way to take advantage of deals between paychecks or funds for your next big shopping excursion without having to pay interest.