Various improvements have been enhanced to Ali Reviews that emphasize the email review-collecting process to assist businesses in improving their reputation and expanding their customer bases through authentic customer reviews.
Email review request overhaul
We're excited to announce some significant updates to our email review request system, which are intended to help you collect more reviews and improve customer engagement.
Ali Reviews' prior email review request version lets you insert your logo and banner. On the other hand, our most recent review request feature takes it a step further by allowing you to arrange purchased products in email review requests. Moreover, our customizable email templates now feature a modern and professional interface to create a personalized experience.

To ensure you're always up-to-date with the latest and greatest features in our email review request, we have included a friendly "Update New Version" in the app. So you can easily make the switch with a click. By clicking on the update button, you can acquire the latest email templates while retaining your existing settings, including content, logo, banner, colors, and other elements.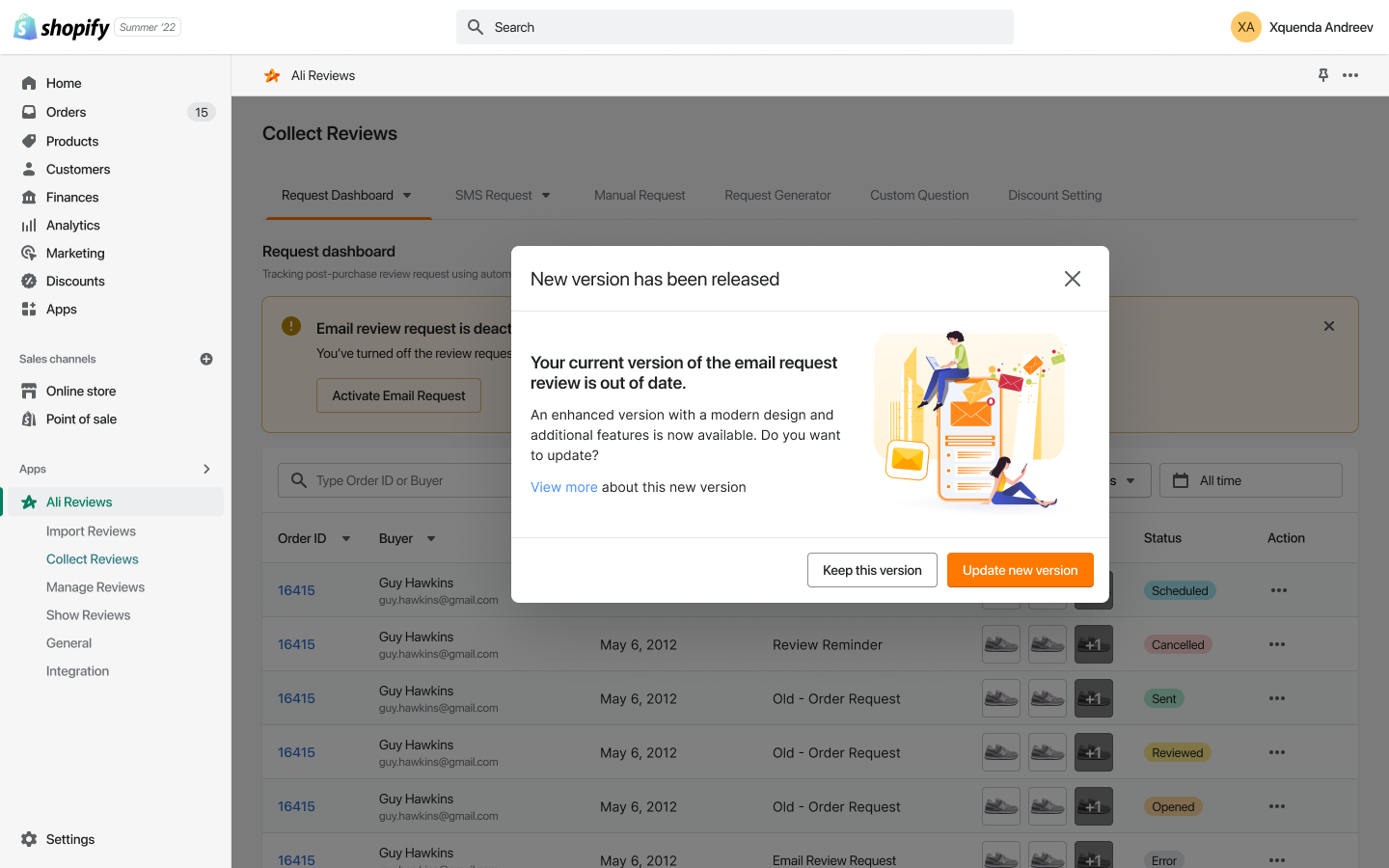 Remember to enable a reminder email, which will resend your review request email to customers. It's an effective way to gently urge your customers to submit a review for any products they haven't reviewed yet. 
Case in point, when customers purchase many items at once and overlook to leave reviews for some of them, email reminders come in handy. By sending a friendly reminder email, you can remind customers of the value of their reviews and get more authentic reviews. 
With a one-time email reminder, you won't be a bother.
We also have made it possible to send test emails with one or multiple products, making it much simpler to fine-tune your review requests than ever before.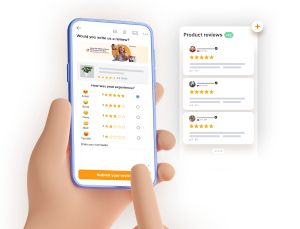 Experience The New Benefits At No Extra Cost
Update the latest email review request version, benefit from our unique functions, and get better reviews!
MAKE A SWITCH
*Please also notice that the email sender settings have been relocated to the Settings menu and are no longer included in the email template.
💡 Find out how to custom the email sender here
Review submission page customization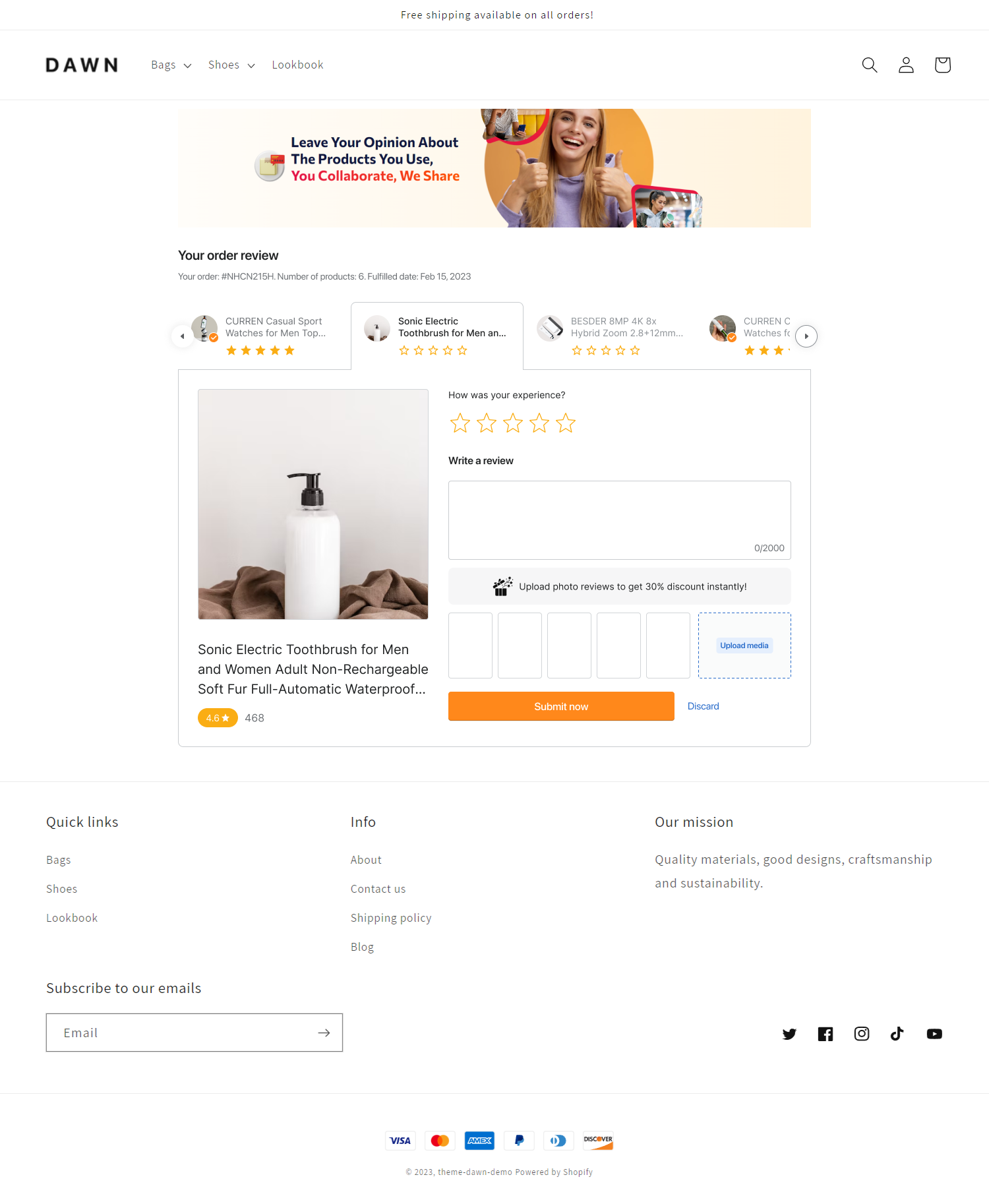 The review submission page used to be a plain old page. Yet, the revamped page for submitting reviews provides an elegant and masterful interface that may be integrated with the customer's site.
👀 Have a look at the updated review submission page and see what it can accomplish for you and your customers.
This feature allows for a great deal of customization. You can change the banner, headline, and call to action to reflect your brand. But hold on, there is more! You can also rearrange the order of the products displayed on the website, which can encourage customers to submit the reviews you wish. Isn't it great?
*Please do not make any changes to the "Review Submission" page because it is generated automatically; doing so may result in unexpected results. Rest assured, if you need to customize the page, go to Collect Reviews -> Review Submission Page -> Customize.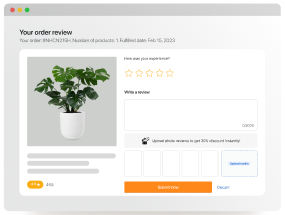 Your Review Submission Page is All Set!
The newly designed review submission page is not only functional but also visually appealing, increasing trustworthiness and encouraging more review submissions.
EXPLORE NOW
Improvements
Bulk import reviews from Ali Orders: 
We have added a new Bulk Import Reviews feature to the Ali Orders app, allowing you to import reviews with one click.
Quickly get reviews with the Manage Reviews tab: 
You can get reviews directly on the Manage Reviews page without being redirected to the Import Reviews page. You will no longer have to navigate via multiple pages to import reviews, making it easier than ever to manage your product reviews. 
Auto-remove duplicated reviews: 
We automatically remove duplicate reviews that overlap in content, writer, or writing time with existing reviews scraped from AliExpress. No more manual deleting – this new power streamlines your review management process and improves product review quality. 
*Please note that duplicate reviews can only be checked since the release of this feature.
Search products using Google Lens:
Ali Reviews integrates seamlessly with Google Lens, allowing you to search for product URLs based on product images effortlessly.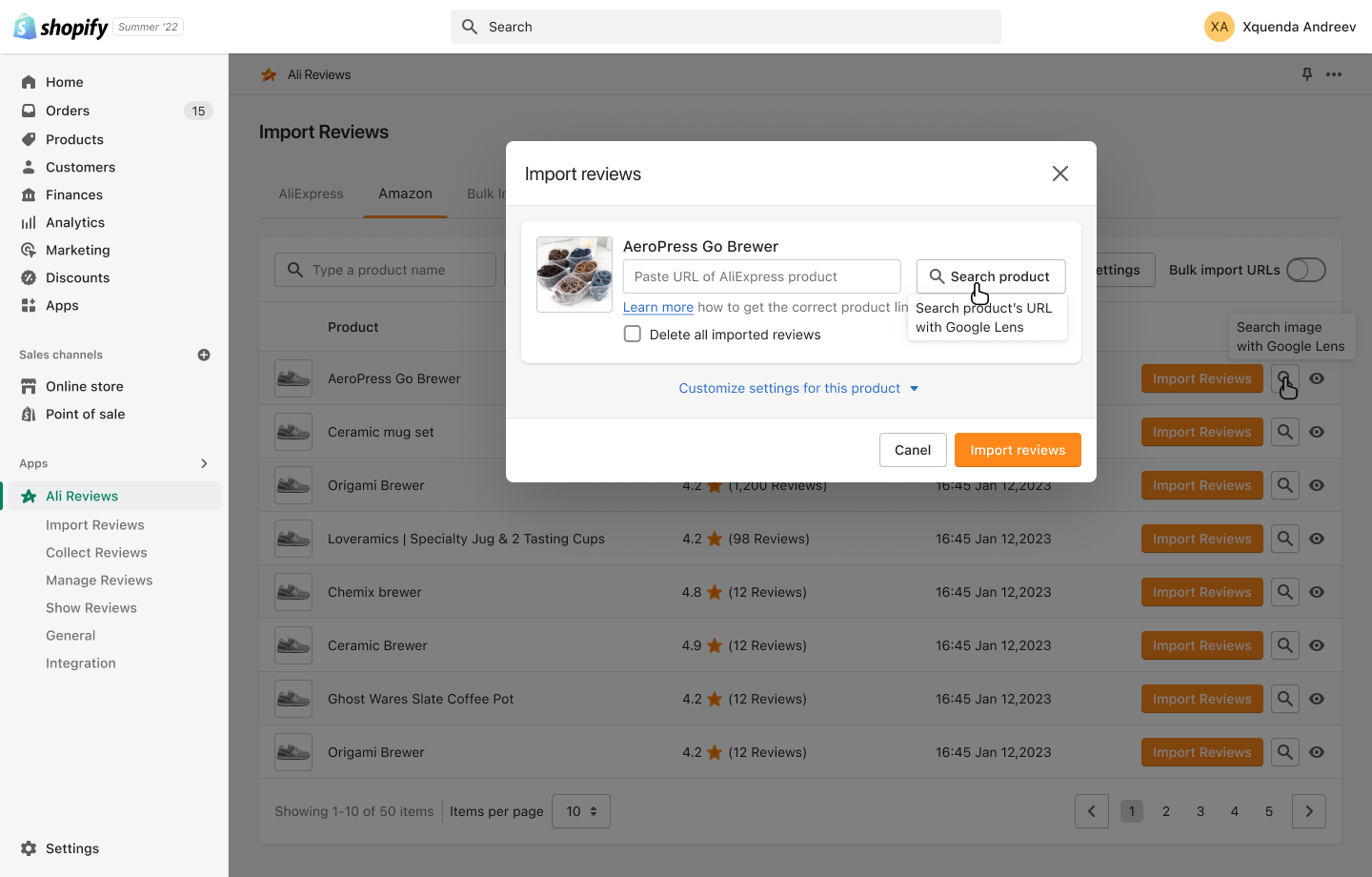 Please keep in mind that this feature is still in its early phases of development. We'll be waiting for your thoughts to bring improvements. Still, stay tuned for updates as we strive to enhance it even further!
If you have questions or concerns, please reach out to support via live chat or email support@fireapps.io.